Atif Aslam is the biggest star in Pakistan and one of the biggest in the sub-continent. His music is a part of everyone's playlists and he has also managed to establish himself as a great actor with his debut drama Sang e Mah. His songs are a staple in Lollywood and Bollywood and his nature of not interfering in anyone's matters and only talking about his professional life is what makes him the ultimate unproblematic king. His fans love him and his beautiful family. He shares pictures with his beautiful wife Sara Bharwana and two sons Aryan and Ahad sometimes and fans love to see those moments.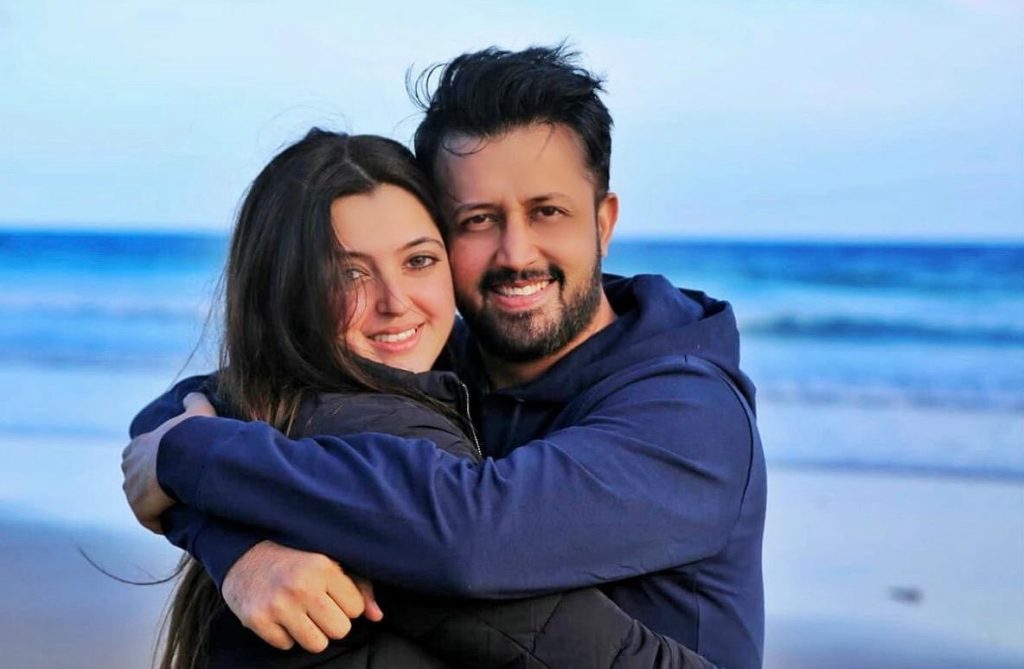 Atif Aslam generally keeps his personal life private and out of the public eye but he does share some beautiful moments with his fans. Today is the 1st of Ramadan and Pakistan Day but it is also a special day in Atif Aslam's household as he is also blessed with a baby girl. This is Atif and Sara's third child and as Atif put it, the new queen of his heart. Halimka Atif Aslam was born today and Atif shared her beautiful picture with a lovely caption: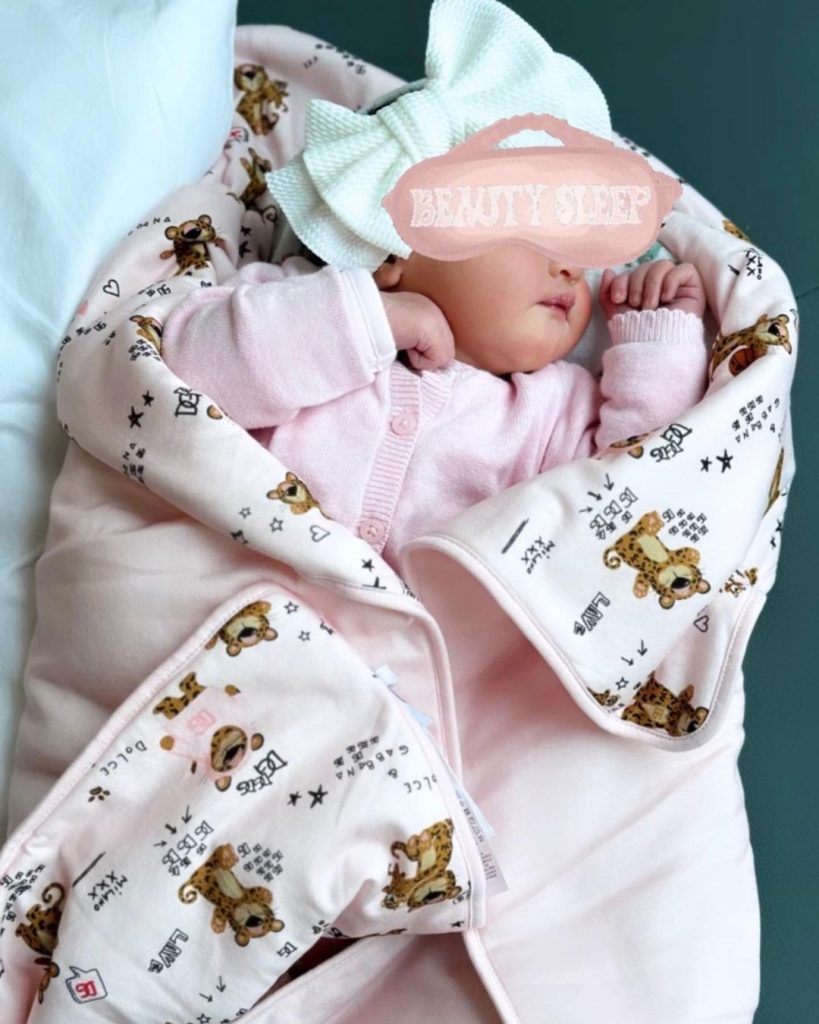 Here is the announcement:
Fans are sending love and good wishes for the new arrival and her parents: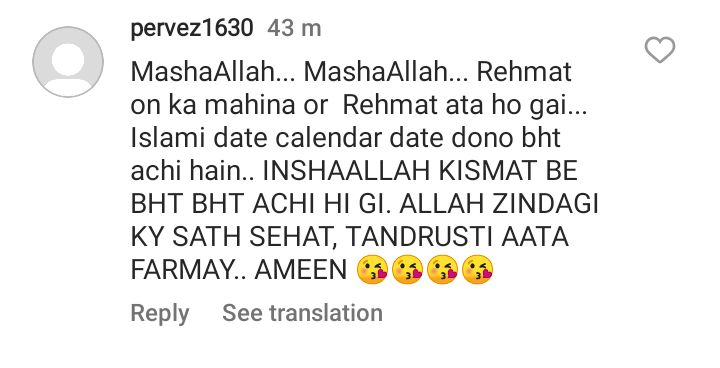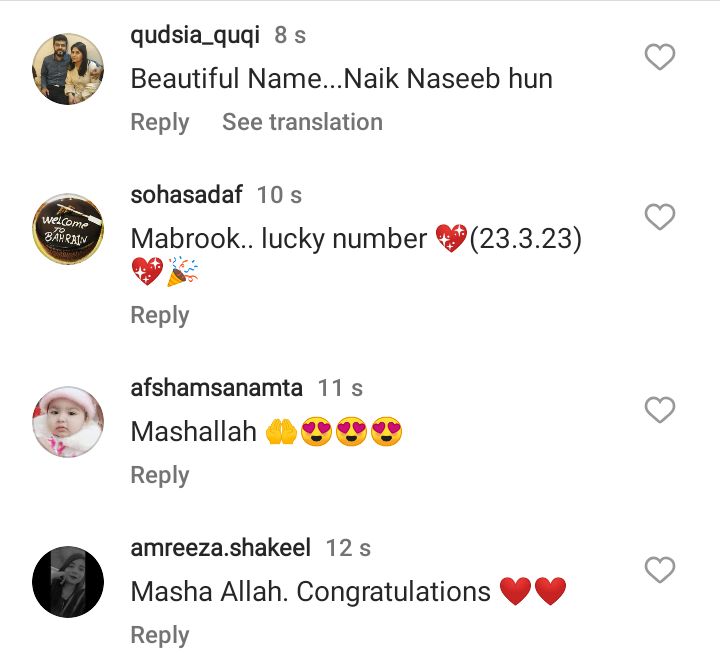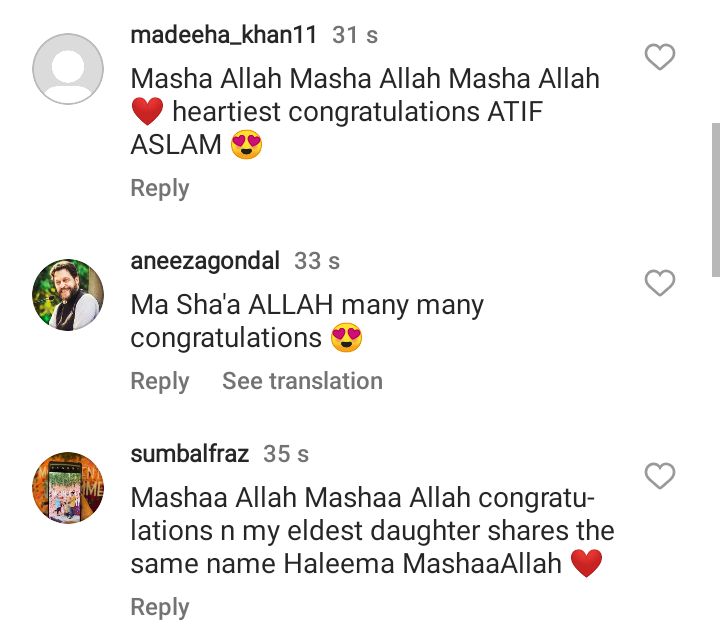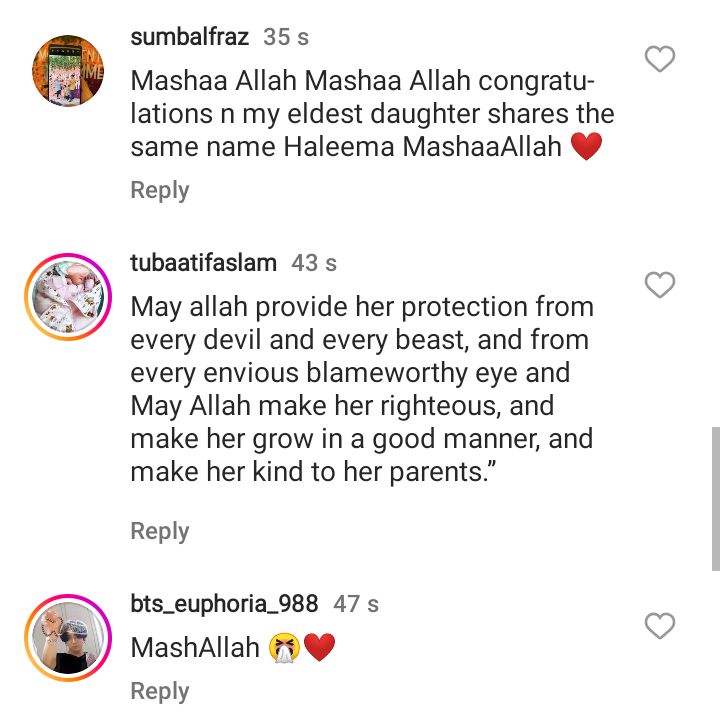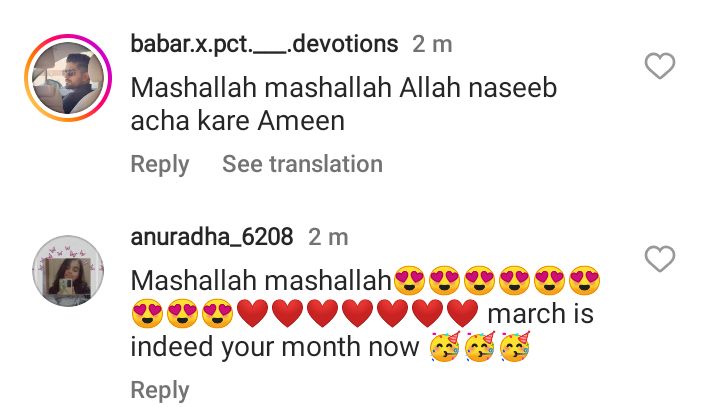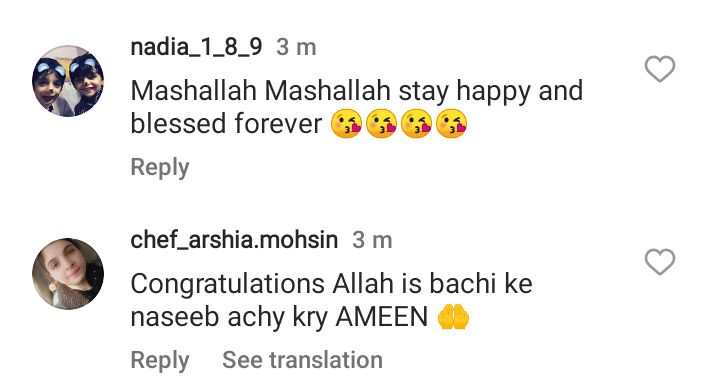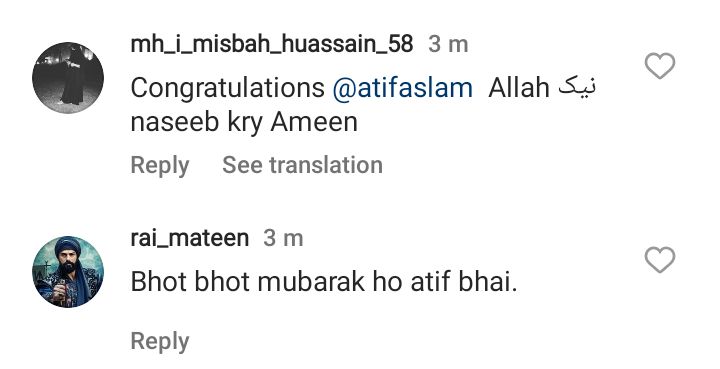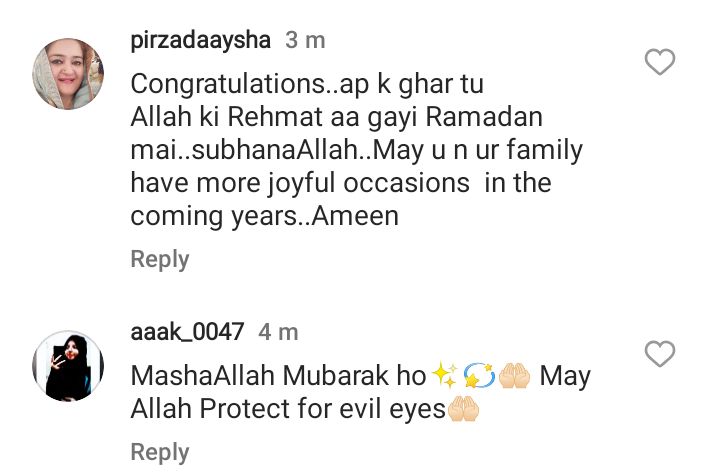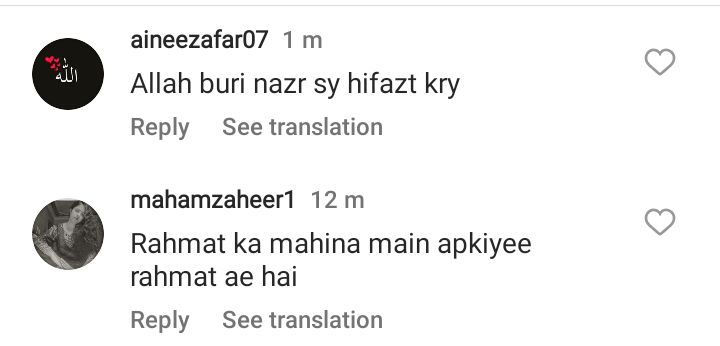 Huge congratulations to Atif Aslam and Sara Bharwana on the arrival of little Halima from our side!