Baaji is the upcoming film of Saqib Malik and it has created quite a buzz since it was announced. The film spots a huge star cast consisting of Meera, Amna Ilyas, Mohsin Abbas Haider, Osman Khalid Butt, Nayyar Ejaz and Nisho Begum. The film will mark the comeback of actress Meera on the silver screen. It revolves around life in the showbiz industry and how complicated and dark it can be.
Amna Ilyas and Meera Jee are the faces on the first lok poster and they are looking mesmerizing. Meera Jee is clad in a gold gown while Amna is also shimmering in a black number. The actresses are truly in their elements and have already gotten the audience intrigued. Check out the first look poster: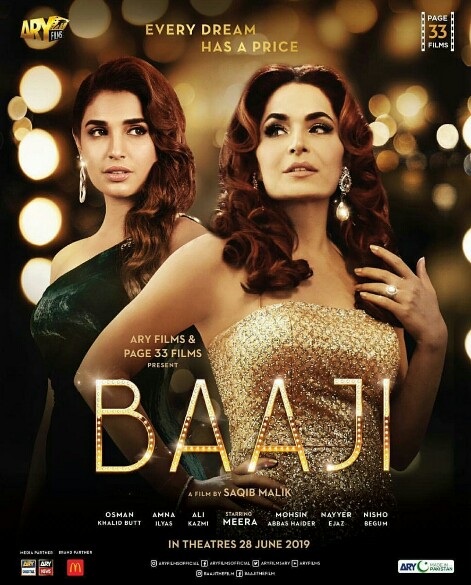 Baaji will be coming to the cinemas on the 28th of June showing the world that "Every dream has a price"!