West is producing great television. We may not be doing as well but if we compare our TV to our neighbouring country, we are doing quite good in terms of execution. Our portrayal of issues is more realistic which is good but there has been coming many regressive & repetetive shows lately. But that's not the case with all the dramas. Some really great stories have made it to TV recently.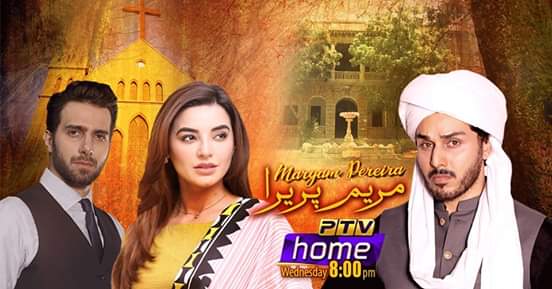 So, we were talking of diversity. Are we getting the white part of our flag enough stories to be represented well? Well, I don't think of any such story in past, but recently Mariam Periera made headlines. It tells a story of a christian girl. The show is simulcast on TV One & PTV Home. It was a sigh of relief to see that a different story was given a place during primetime.
Recently, another drama which also happens to tell a tale of a christian girl was in News. 7th Sky's new production Mariam Binte Abdullah tells a story of a christian girl who's father happens to be Muslim. It stars Kinza Hashmi in the lead & now another name has come across to be part of the show which is veteran actor Firdous Jamal's son Hamza Firdous. We are more than excited to see such an interesting story which fresh pairing. Mariam Binte Abdullah will soon be launched on Geo TV.