The Oscars Award Ceremony happened last night where a lot of actors were praised and appreciated for their performances. A lot of acclaimed stars got awards. The night was going smooth until a mishap occurred in the live show.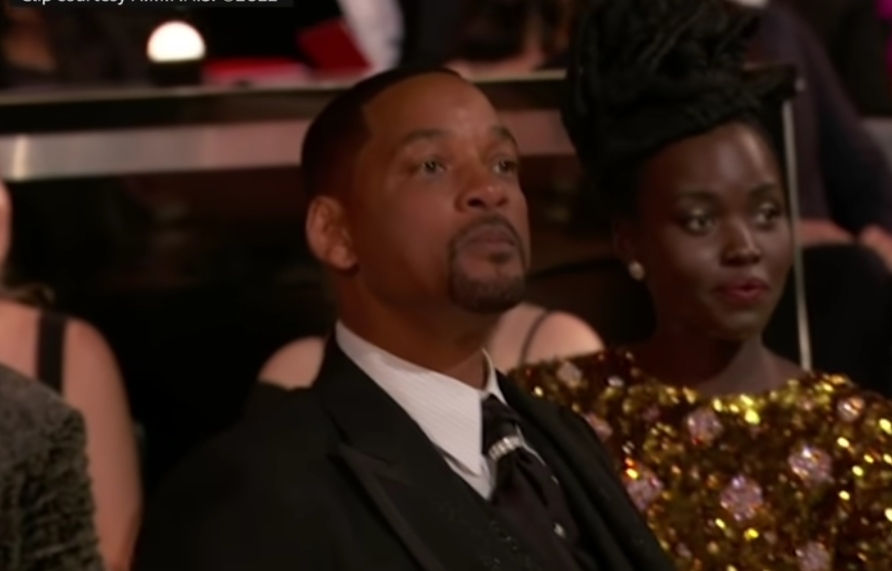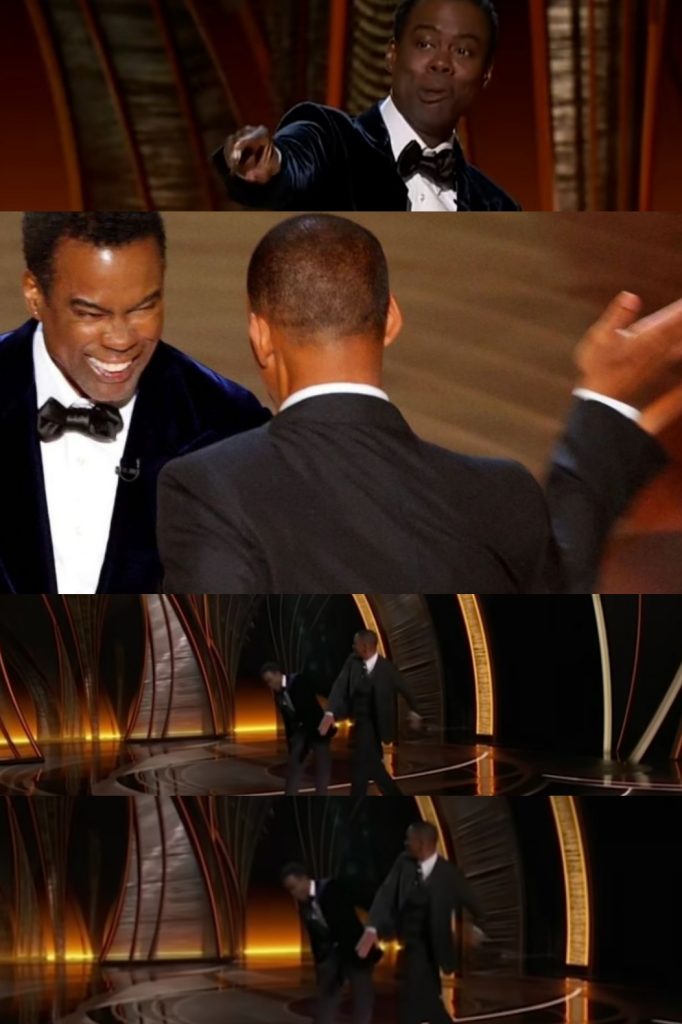 Well, the actor Will Smith slapped the actor Chris Rock at the 2022 Oscars. During the Oscars night, the actor Chris Rock came to the stage to give the award, during which he started making fun of Will Smith's wife. Chris Rock poked fun at Will Smith's wife Jada Pinkett Smith's hair falling out, his joke made Will Smith angry. Will Smith came to the stage in a witty manner and slapped Rock on the face, not only this, he bashed him too while sitting. Chris, however, managed to calm it down with his witty commentary on the slap.
Well, Pakistani celebrities are also coming up with their opinion on the matter, a few of celebrities condemned his act, a few took his side. They all expressed about it. Ahmed Ali Butt, Mohsin Abbas Haider, Ahsan Khan, Bilal Qureshi, Kunwar Ali Nafees and Ali Kazmi reacted to the unusual affair that happened in awards. Adnan Siddiqui had a hilarious reaction to it. Here are celebrities' reactions.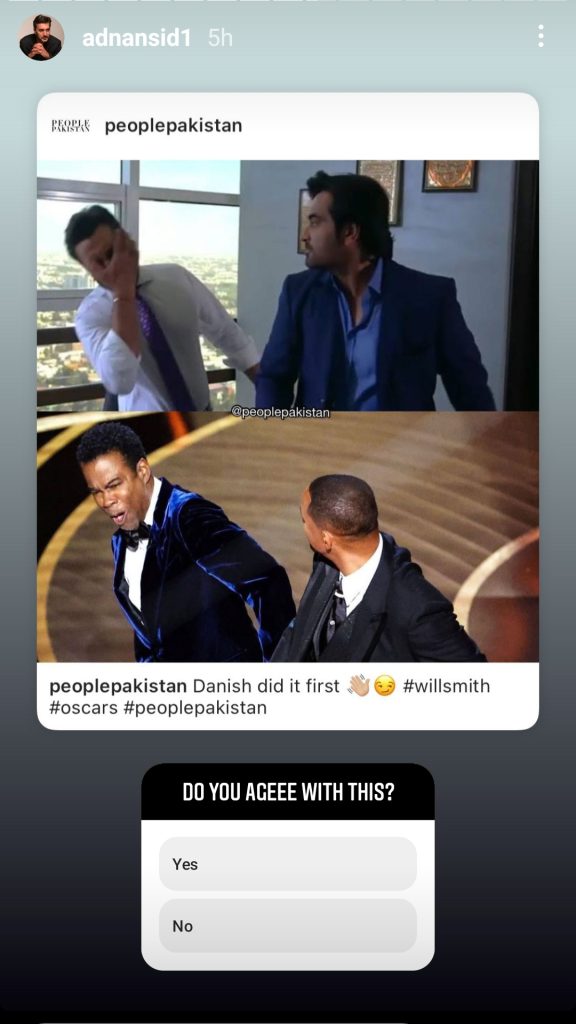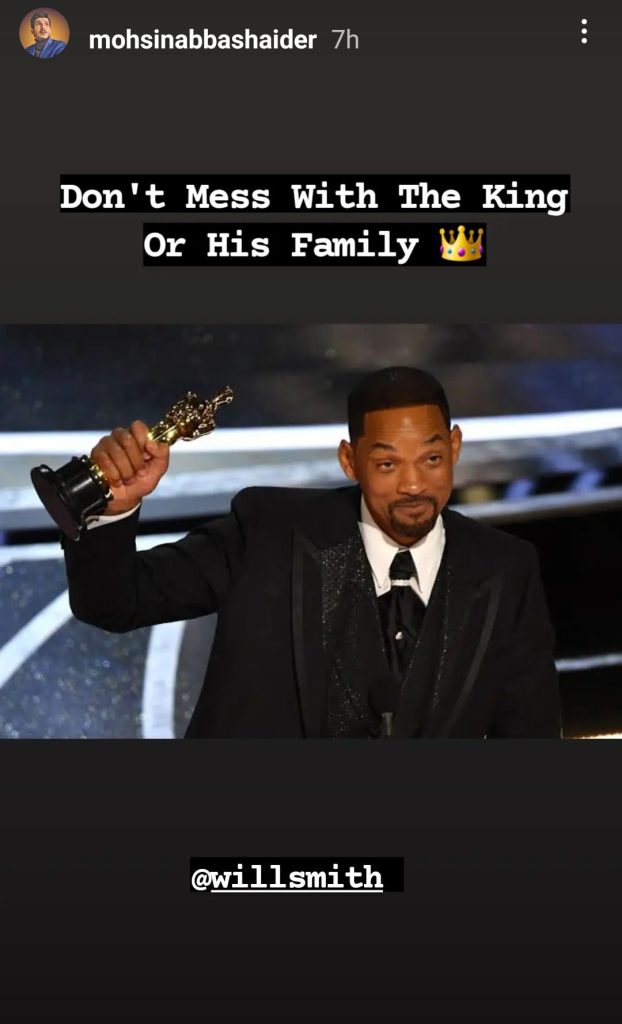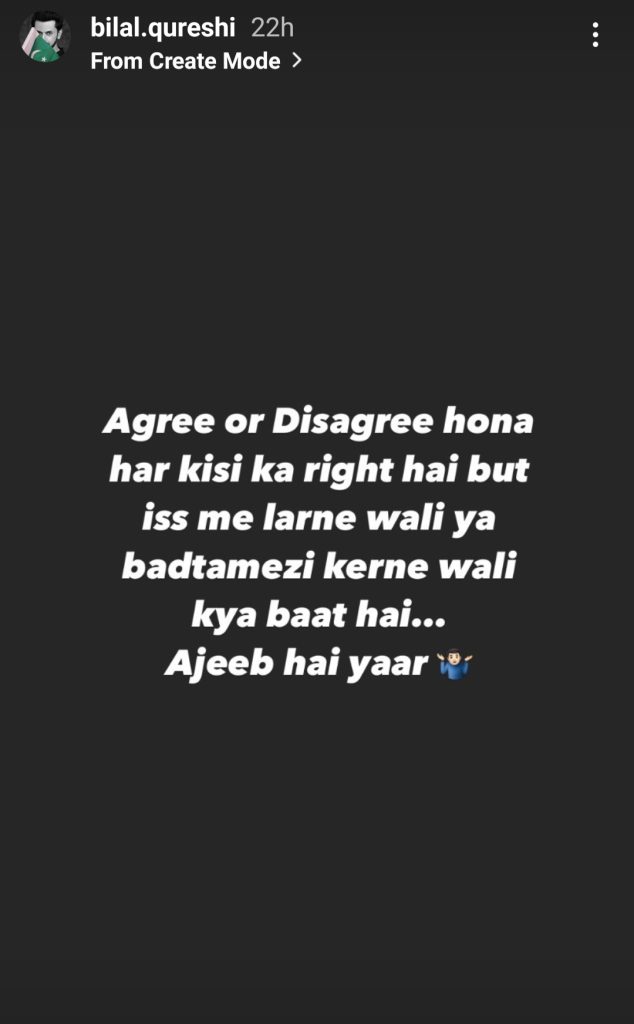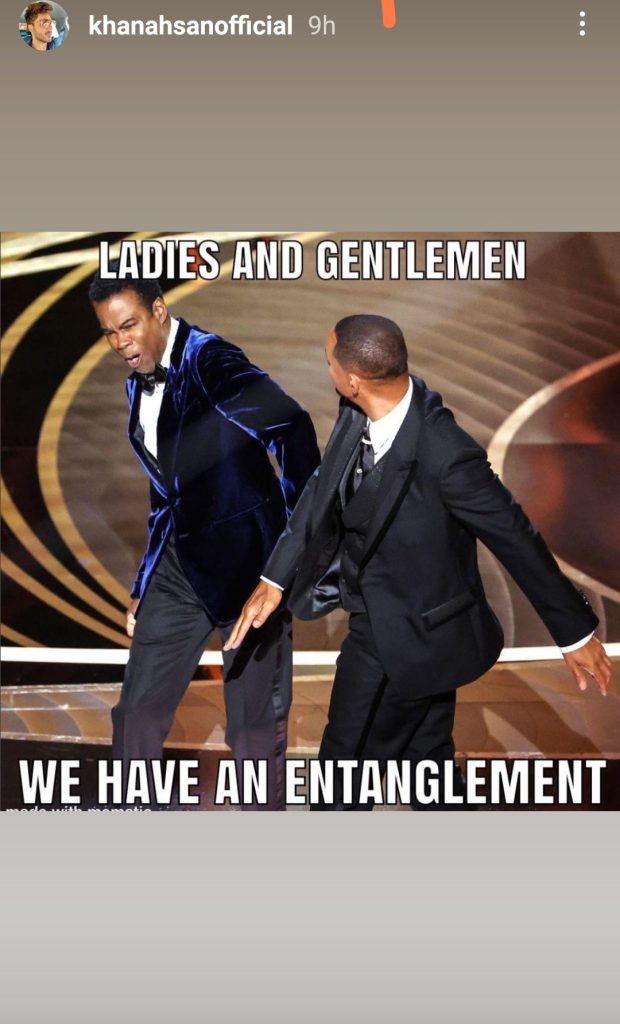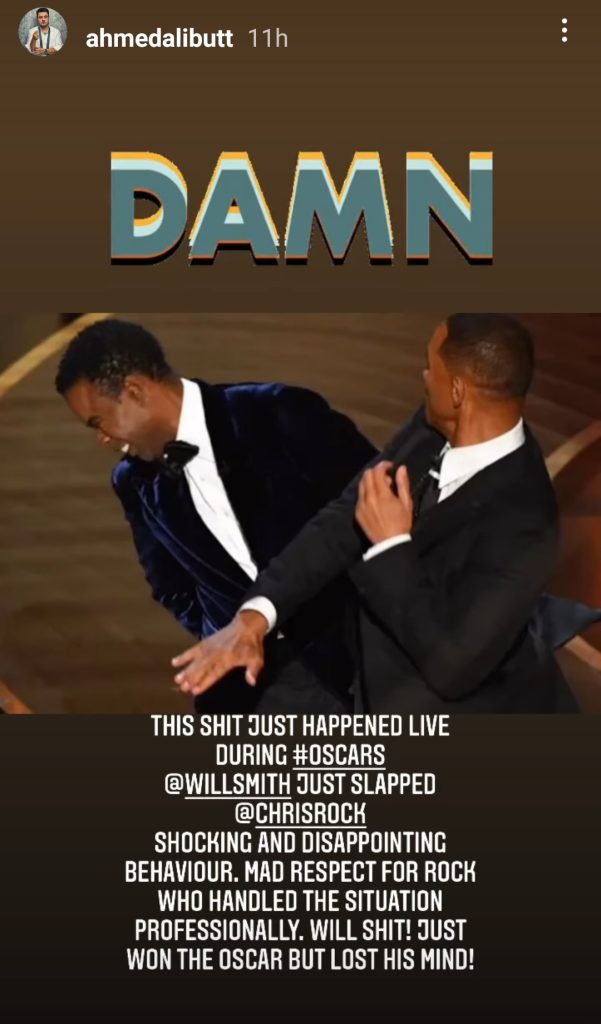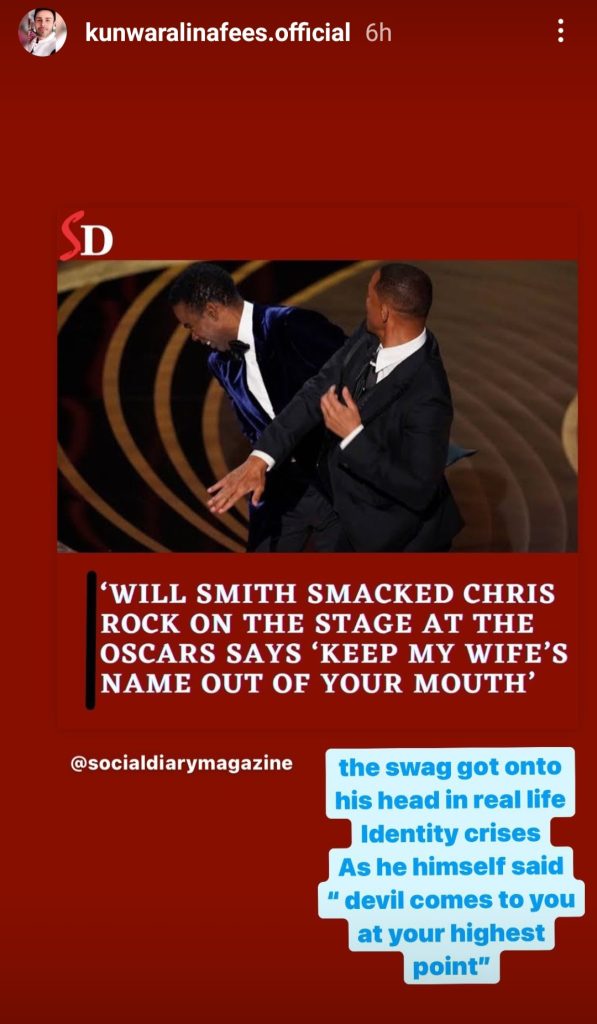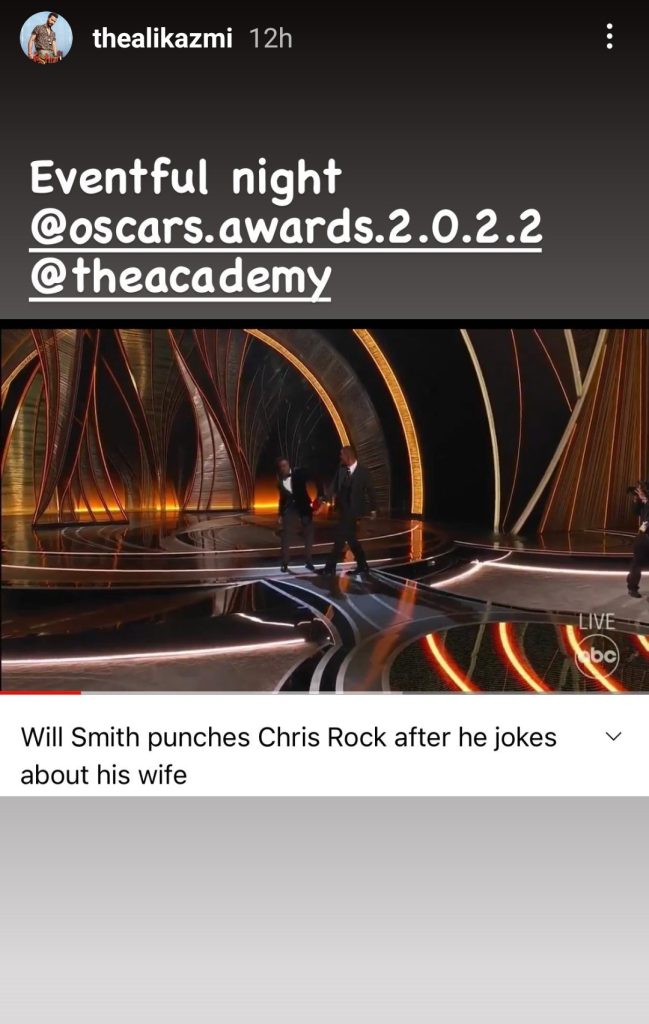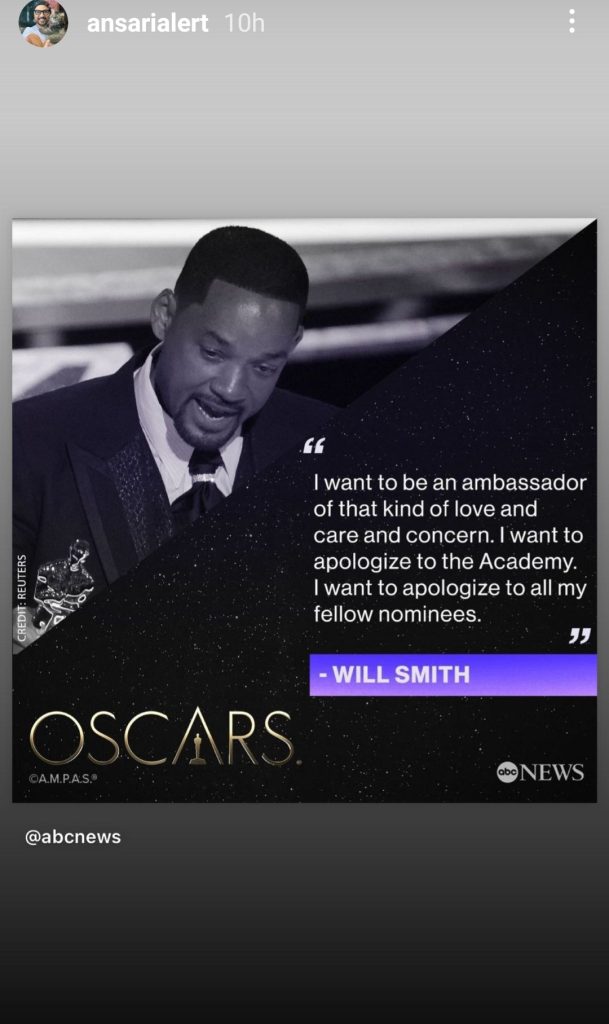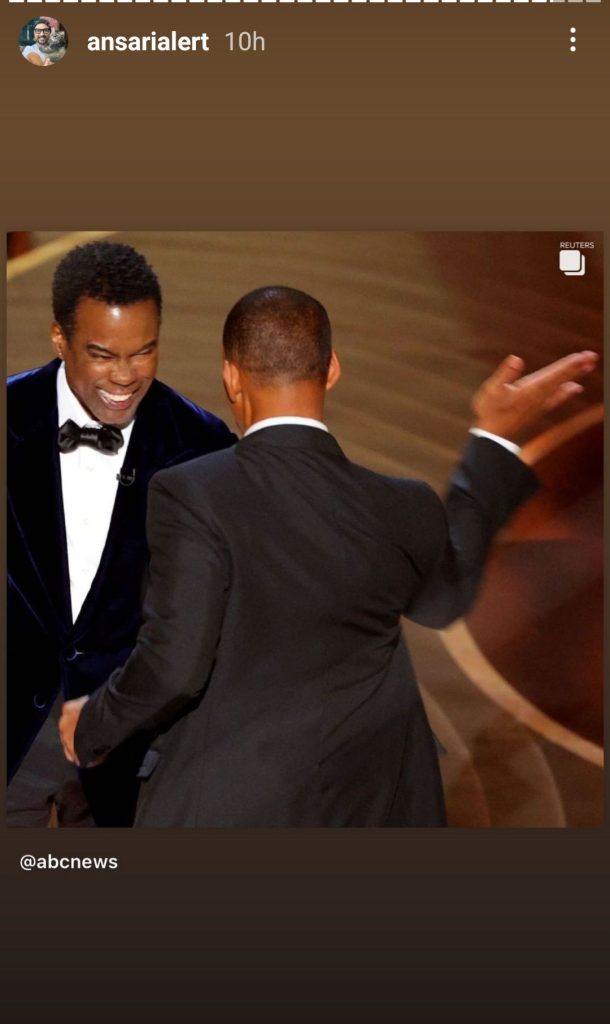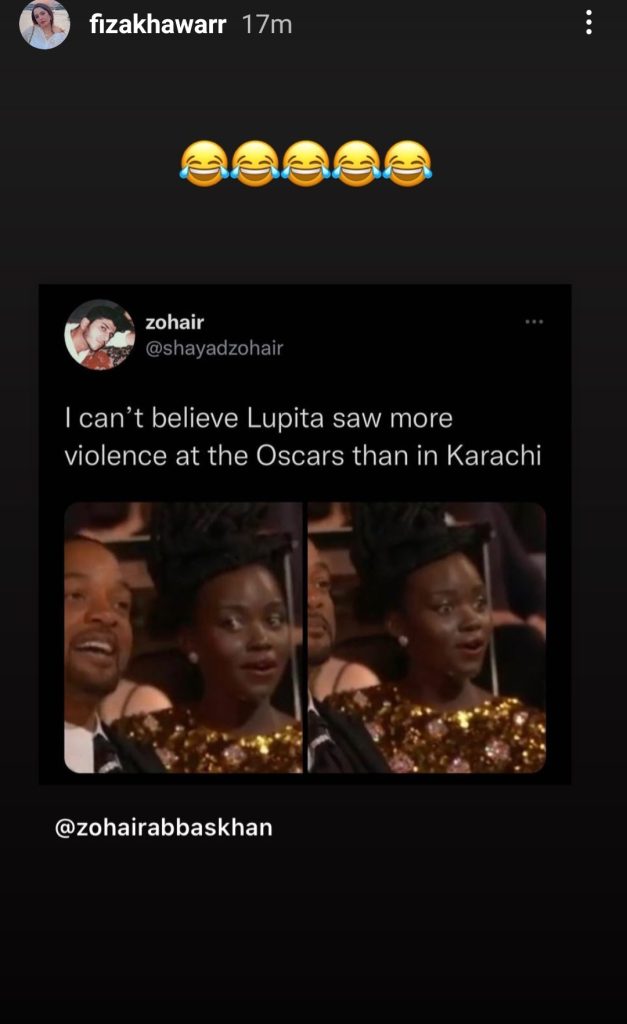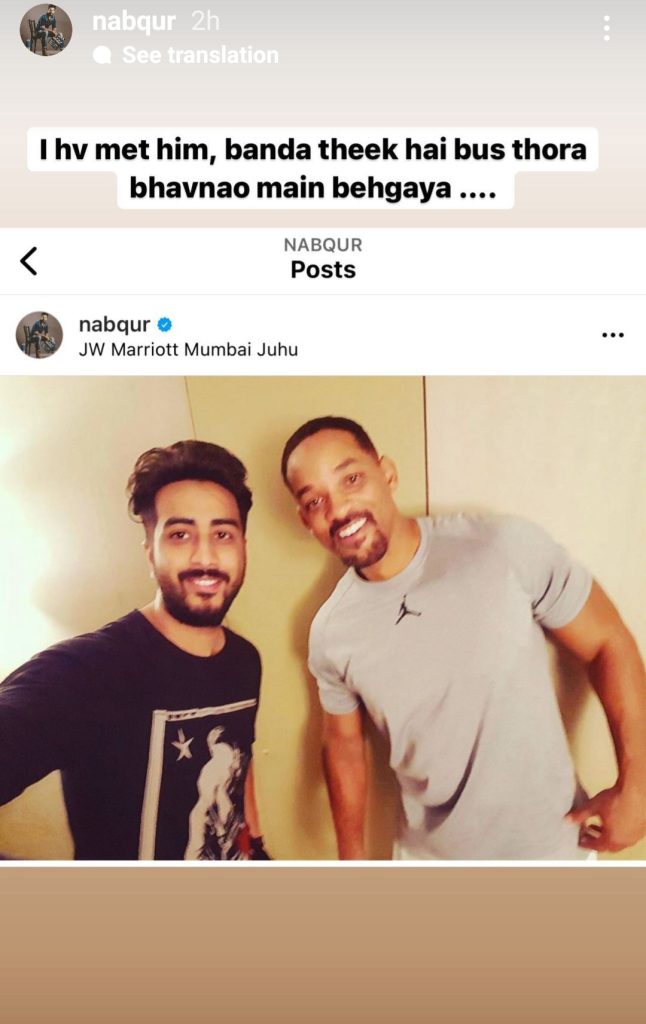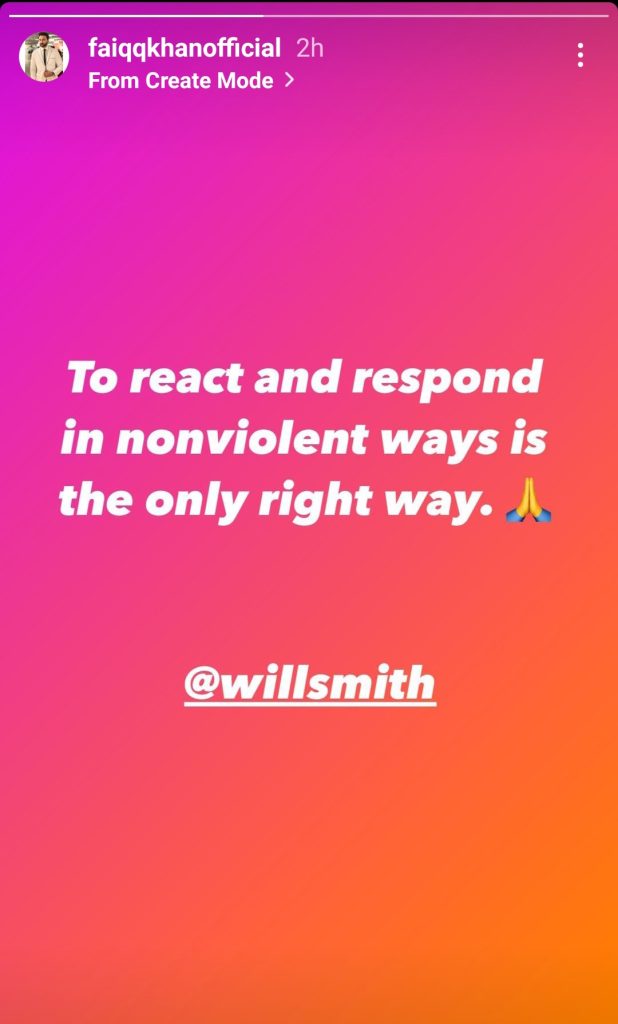 Public also commented on the issue, they said that he literally cracked joke on his wife that too about a disease which is not acceptable. Here are mixed views.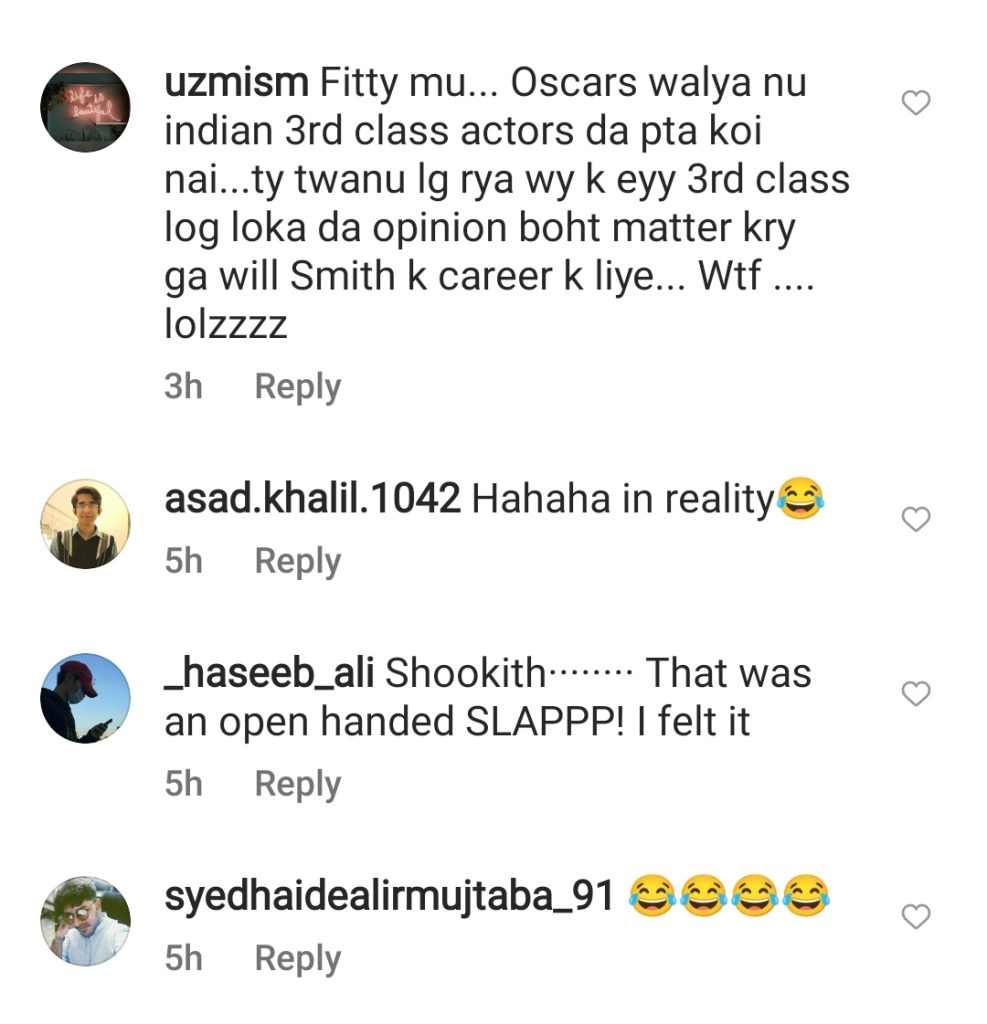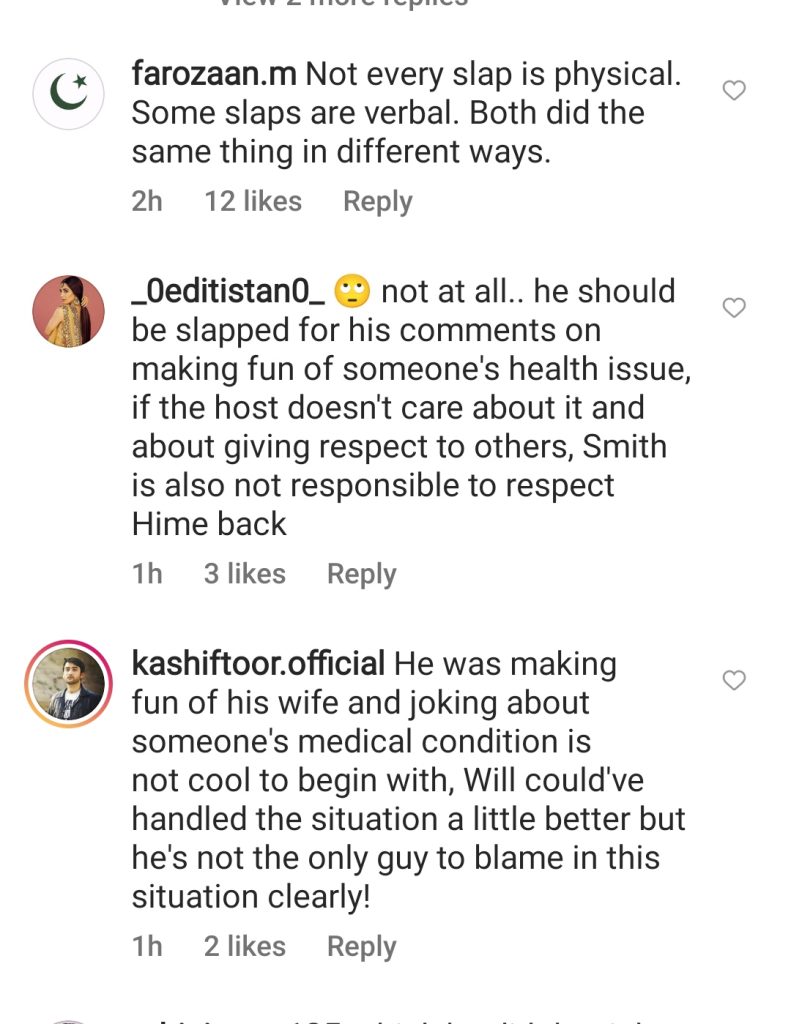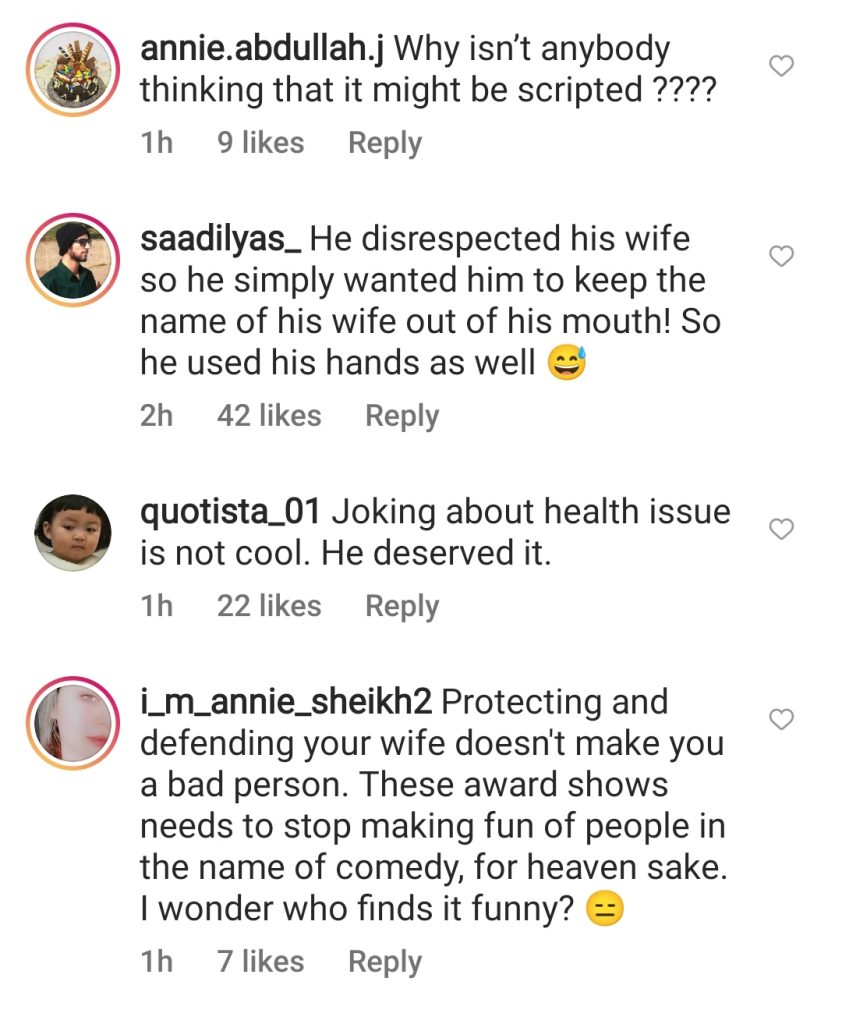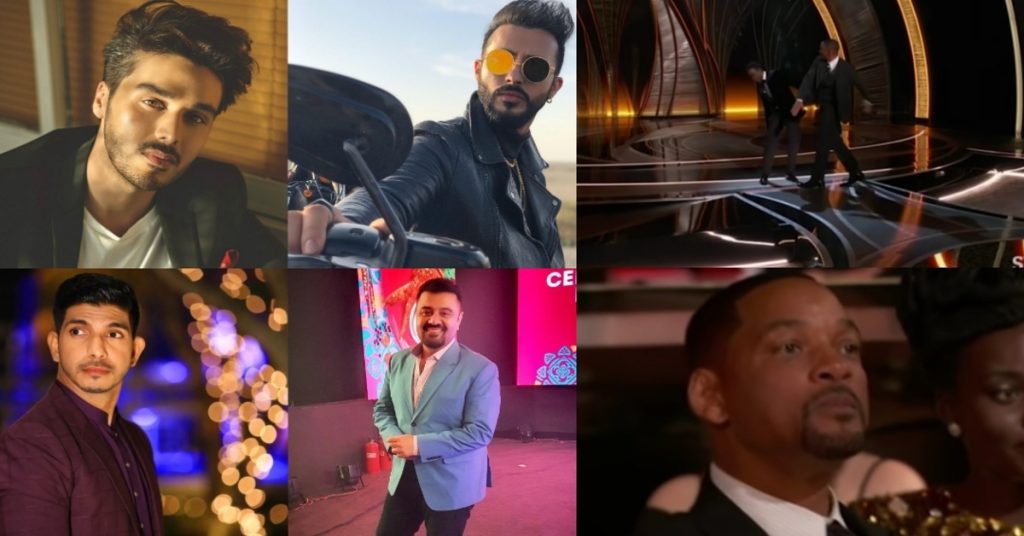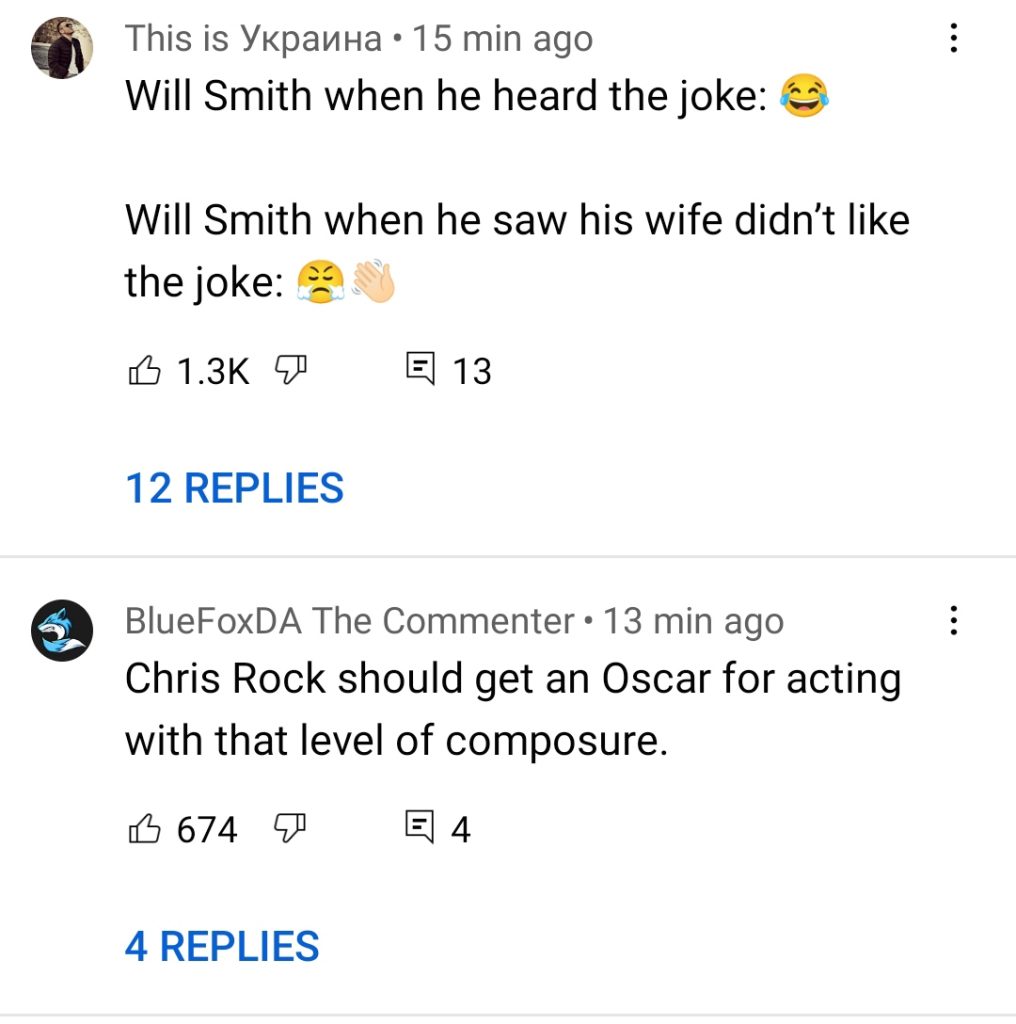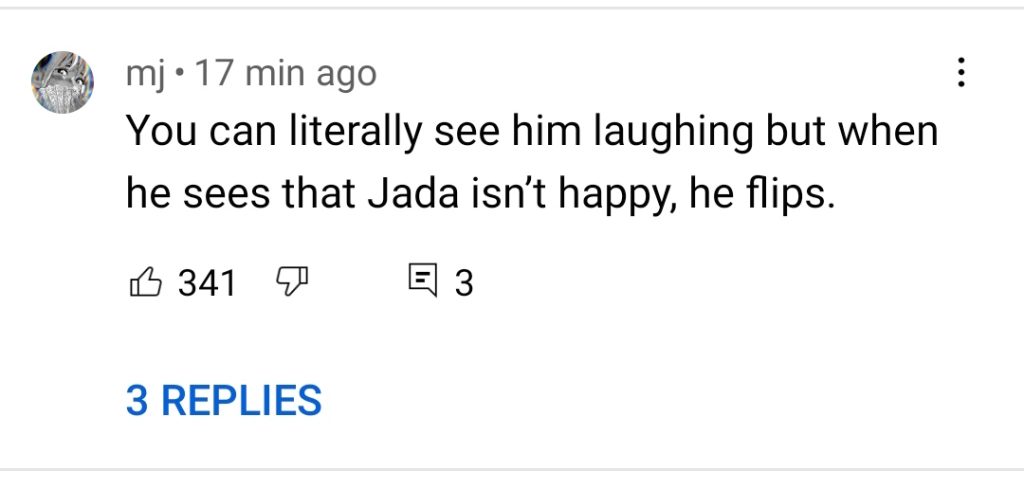 The winners of the 94 Oscars were announced at the Dolby Theater in Los Angeles yesterday. The official statement of Academy Awards has been published on their Twitter after the mishap.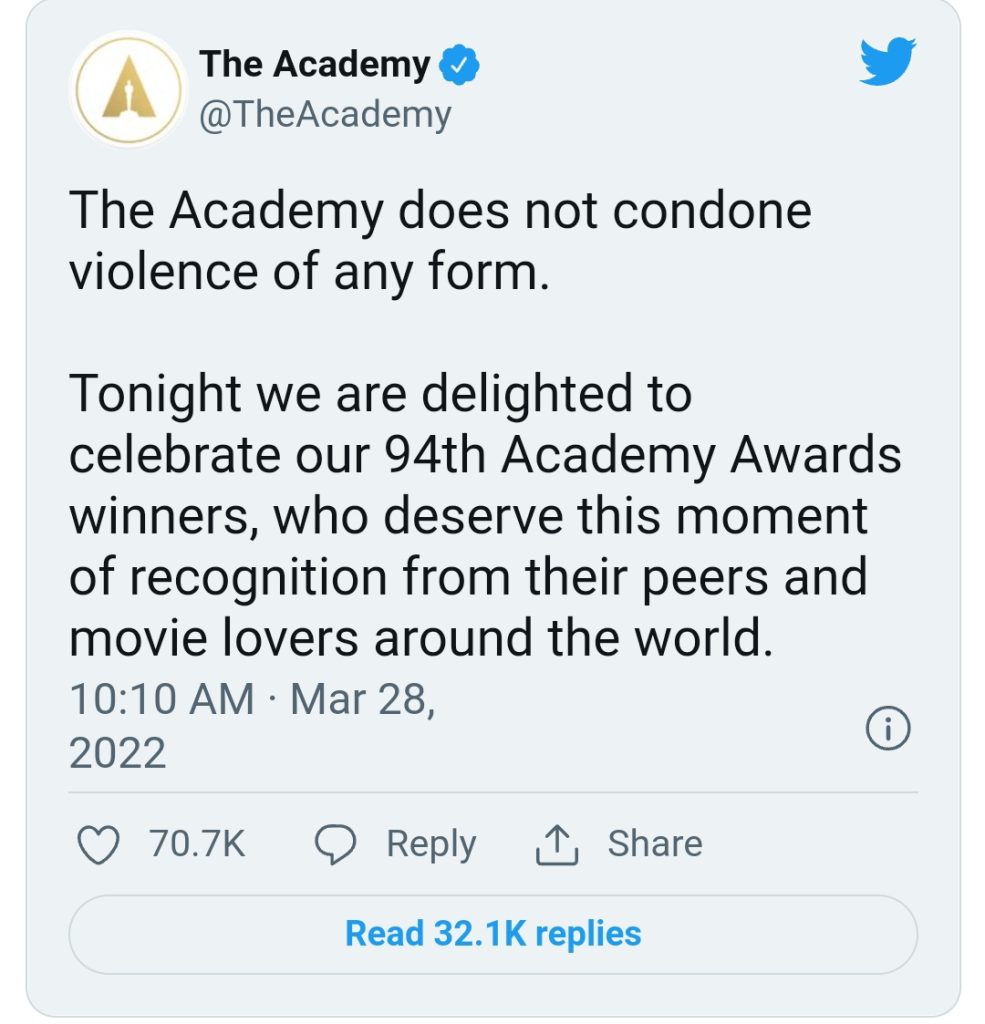 Here is what Chris Rock said to Jada,
"Jada, I love you. GI Jane 2, can't wait to see you."
Well, the joke about GI Jane 2 refers to the well-known film, released in 1997 which follows the plot of protagonist, Jane, played by Demi Moore, who had her head shaved in the film.