The recent controversy of Rabi Pirzada took the internet by storm. Her nude pictures and videos were leaked and it was top-trending on Twitter. After this incident, she announced to leave showbiz.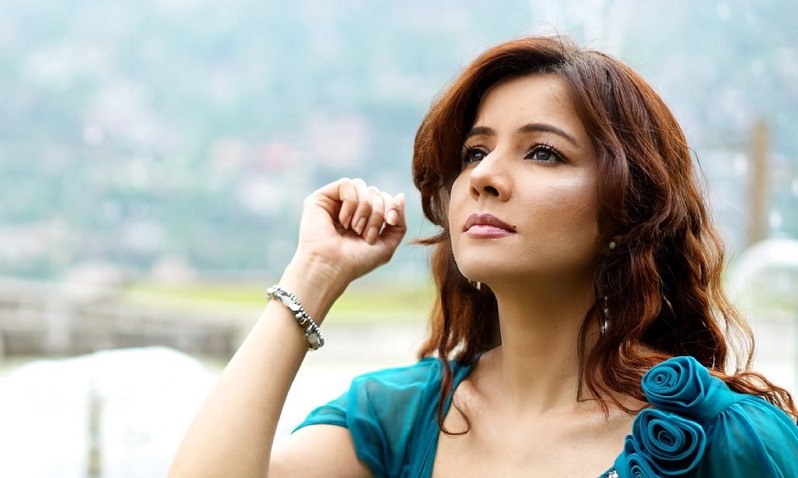 A few days ago, Rabi came live on social media and announced that she will devote her life to Allah's way.
It was hard to get a message from Rabi after this incidence, she is totally shattered.
She requests to pray for her 🙏🏻 May Allah save us all from evil. Ameen
Complete message https://t.co/mcUds8zieC pic.twitter.com/afoqp6IYzv

— Rabi Pirzada (@Rabipirzada) November 14, 2019
Many people appreciated her while some still criticized her. A lot of people think that Rabi released her nudes to gain fame and attention.
Here is people's reaction to Rabi's message:
Nice to see your confession about what happened.
Well Allah tumhay isteqamat day ..
Allah Bohat Raheem hay .. Ghalati Maaf Farmata hay ..
Meri dua hay Allah tumhay Ghalati per maaf farmaey or Tumhay Eiman or Allah ki Raah may Zindagi guzarnay per Isteqamat Day.
Ameen.

— Dazzlin_Taurus (@artists_choice_) November 14, 2019
I wish most of us could live and let people live

— Shehryar Malik (@ShehryarMalikk) November 14, 2019
اللہ تعالی ہر ہر قدم پر آپ کی حفاظت فرمائے اور دنیا و آخرت میں کامیابی سے نوازے آمین

— khan humayun (@Humayun1122) November 14, 2019
بیٹا اللہ اپ سے راضی ہو
اللہ کی زات سے مایوس مسلمان نہیں ہوتے
حدیث میں آتا ہے اگر انسان ستر دفعہ بھی گناہ کرے اور توبہ کرے اللہ کی ذات معاف کردیتی ہے
گناہوں سے توبہ کرنے والا ایسا ہے جیسے اس نے کبھی گناہ کیا ہی نہ ہو
توبہ کرنے والوں کو آقاعلیہ السلام نے بہترین قرار دیا ہے 1/1

— مفتی نجم الثاقب (@Muftinajam3) November 14, 2019
May ALLAH forgive your sins & mistakes and bless you with his mercy and grant you guidance on straight path and help you to become a good Muslim. Aameen.

— 𝐹𝑎𝑖𝑠𝑎𝑙 𝑀𝑢𝑛𝑖𝑟 𝐵𝒉𝑎𝑡𝑡𝑖 (@FaisalMunir_1) November 14, 2019
May Allah forgive all your sins.

— Osama khan (@OSAMAAHMEDKHAN) November 14, 2019
سوری میں نے بھی آپ پر بہت تنقید کی ہے 🙏

— 🇵🇰🐦جرمنی کی چڑیا🇩🇪 (@PmlnRida) November 14, 2019
انسان خطا کا پتلا ہے اور ہر انسان کی نفسی کمزوری ہوتی ہے ۔۔اللہ تعالیٰ اپکے اور ہم سب کے گناہوں کو معاف فرمائیی اللہ تعالیٰ اپکو حوصلہ دے۔

— Fahad Hassan fadi 🐯 (@Fahadfa47519080) November 14, 2019
الله تعالی آپ کو معاف کر دیں انشاءاللہ ضرور بس اللہ ہی سے معافی مانگیں مخلوق سے کیا لینا دینا عزت اور ذلت اللہ کے ہاتھ میں ہیں

— Mohammad Ali Shah Bacha ℹ (@Malishah_bacha) November 14, 2019
Allah bless you my deeni sister❤️
ہر مشکل جو اللہ سے قریب کردے وہ blessing ہوتی ہے۔ ندامت توبہ کی قبولیت کی پہلی سیڑھی ہے۔
یٰٓـاَیُّهَاالَّذِینَ اٰمَنُوا تُوبوا اِلَی ﷲِ تَوْبةً نَّصُوحا۔ التحریم، 66: 8
''اے ایمان والو! تم اللہ کے حضور رجوعِ کامل سے خالص توبہ کرلو''#RabiPirzada pic.twitter.com/wx2uuOLU3L

— Syeda Bushra Aamir (@BushraAamir) November 14, 2019
آپ دوبارہ شوبز میں آنا چاہتی ہیں۔ اس لیئے اب آپ اسلام کا سحارا لے رہی ہیں۔ اگر یہ آپ کا اور اللہ تعالیٰ کے درمیان کا معاملہ ہے تو ہمیں یہ سب دکھانے اور بتانے کا کیا مقصد؟ جہاں ہی لوگ اس معاملے کو بھولنے لگتے ہیں، آپ خود سے پھر یاد کروا دیتی ہیں۔ آپ خود ہی بتا دیں ماجرا کیا ہے؟

— 🇸🇦 سـیـٹــھ صــاحـب 🇵🇰 (@AA__MAZA) November 14, 2019
عورت کی سب سے بڑی کمزوری اس کی اپنی غلطیاں ہوتی ہیں پر عورت اپنی ہی غلطیاں کو اچھائی میں بدل سکتی ہےجب کہ وہ لوگوں کی پرواہ چھوڑ کر اللہ تعالیٰ کے حکم کی پرواہ کرے
میرا مشورہ یہ ہے کہ آپ سوشل میڈیا سے کچھ وقت کے لیے کنارہ کشی اختیار کرے اور اللہ تعالیٰ کی عبادت میں مشغول رہیں

— Sameera Khan (@Sameraofficial1) November 14, 2019