Most of the Pakistanis are fond of arranging the lavish and extravagant wedding events. A lot of people love to do showoff in the weddings. Some of Pakistani families proudly felx their wealth and culture in weddings and spend money on the promotions as well. In past few days, a lot of Pakistani wedding events made waves on social media because of displaying unique rituals. This time again, a local Pakhtoon wedding video is getting viral on Instagram in which the bride's family is gifting a gun to the groom alongwith the photo session. They also captioned the video, "Gift for Groom". Well, the gift was happily accepted by the groom. Have a look at the video:
Well, the video got a huge public criticism. Social media users are outraged after seeing the bride's family proudly promoting gun culture and flexing their wealth in an extremely negative manner. A lot of Pakhtoons also criticized this trend and said that it's unacceptable for them and they haven't seen such a practice in their lifetime. Many people criticized the families of bride and groom for doing showoff. A social media user said that the gun is being proudly presented to the groom by a lady and it's an alarming situation. People also bashed bride's family for promoting gun culture and warned the family of consequences of gifting guns. Here are the comments of social media users for you: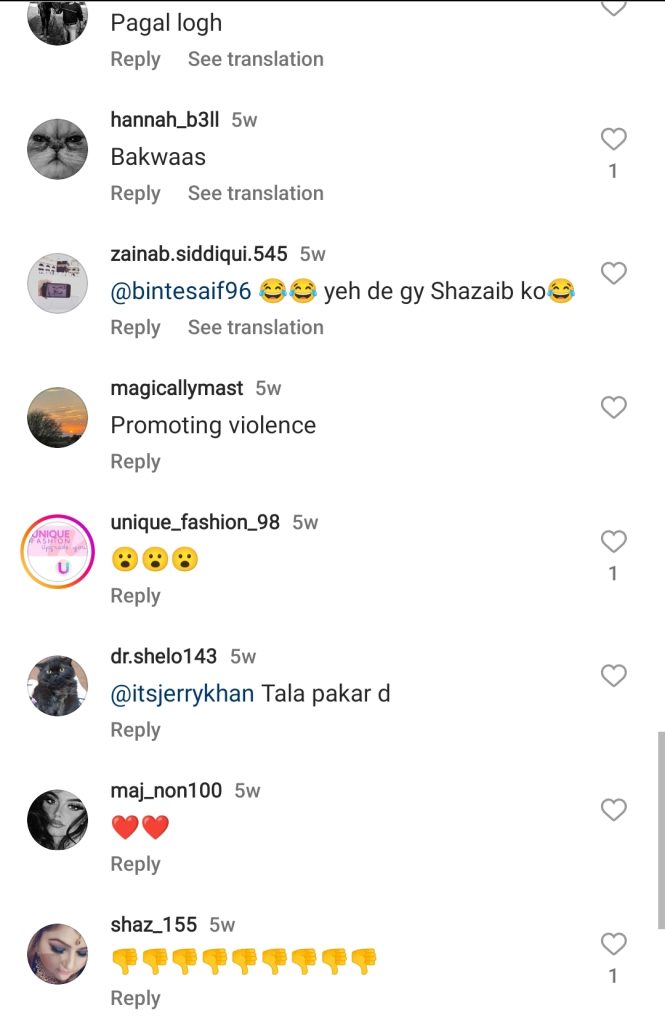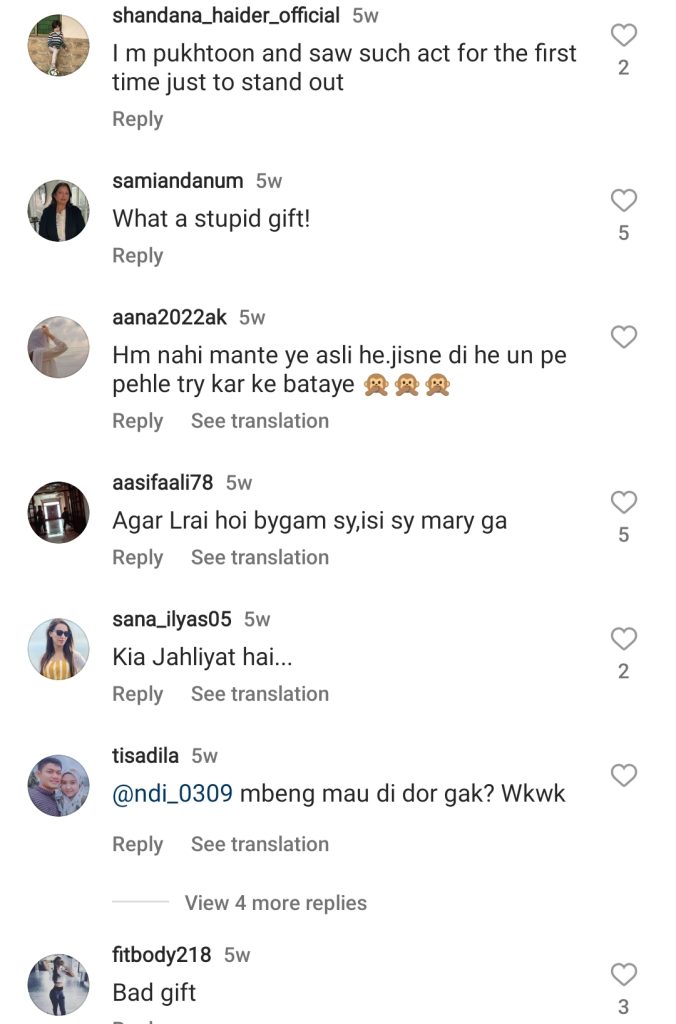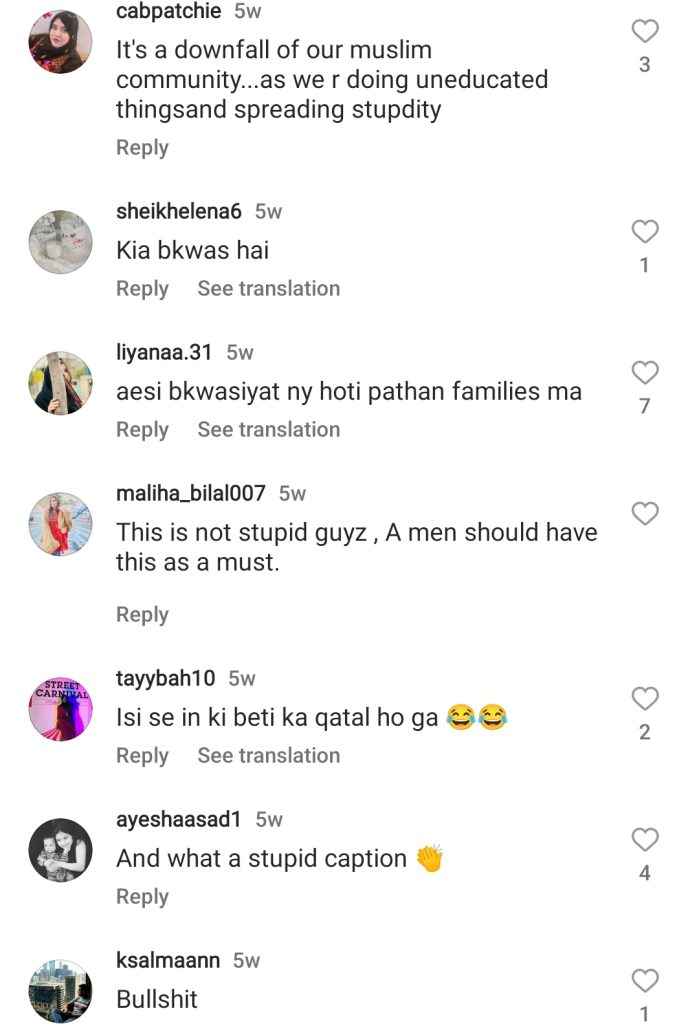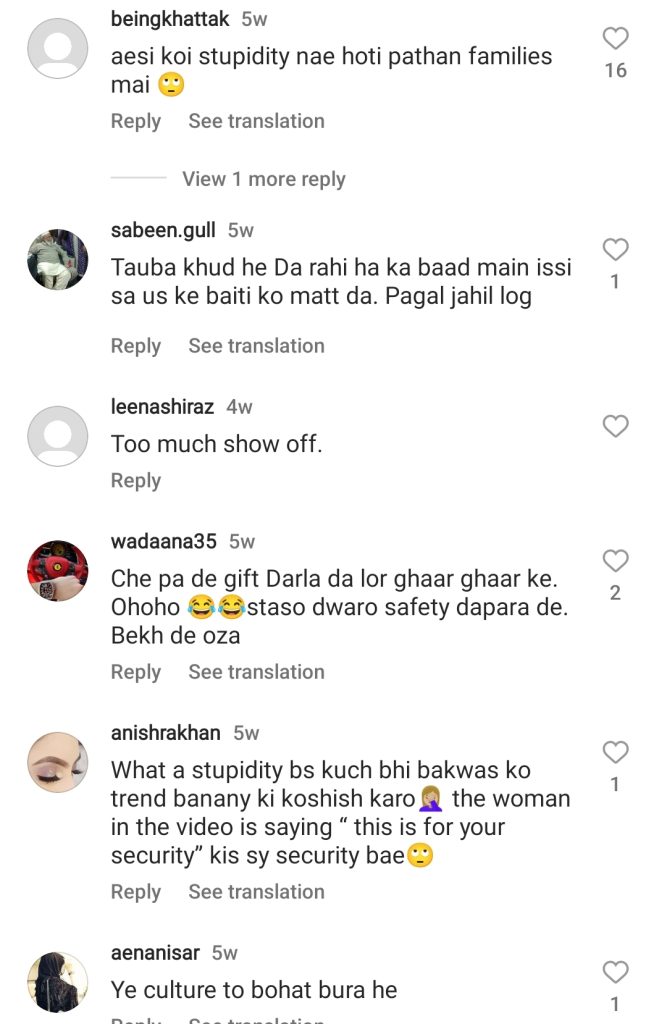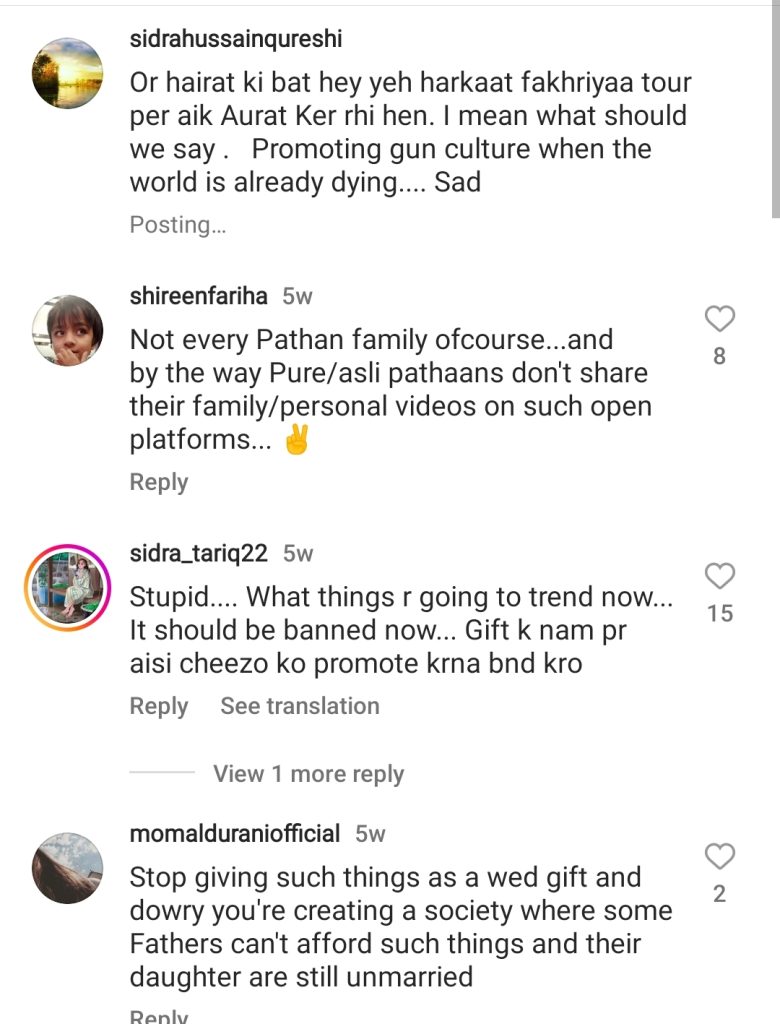 What are your thoughts on the video? Do let us know!