It is often said, 'Don't judge a book by its cover'. On the flip side, if the cover is fantastic, the book is likely to not only get desired attention but also appreciation it may deserve. Quite evidently, our appearance has a huge role to play in the impressions we leave on people and the way we are perceived in everyday life – professionally and personally. So if clothes make such an impact, then why must something keep you from nailing it!
Our celebrities pays special heed towards their dressing, because they know more good they look, more people will admire them as its all about glamor.
Saba Qamar is one of the leading actresses of Pakistan. Whole nation looks forward to her work and admire her talent. There have been a lot of instances when Saba stunned every one with her talent. Saba Qamar is not just an amazing actress but also a gorgeous lady with impressive personality. Saba Qamar often gets into controversies because pf her bold photo shoots, but she never pays heed towards criticism.
Here we have made a list of 10 best dresses worn by Saba Qamar. Have a look at our list and tell us whether yoo agree with us or not:
White Net Saree Adorned with Black Embroidery
Saba Qamar looked regal in this white net saree, the black embroidery on it turned out to be the best part of it. This master piece is designed by Ali Xeeshan Theater Studio.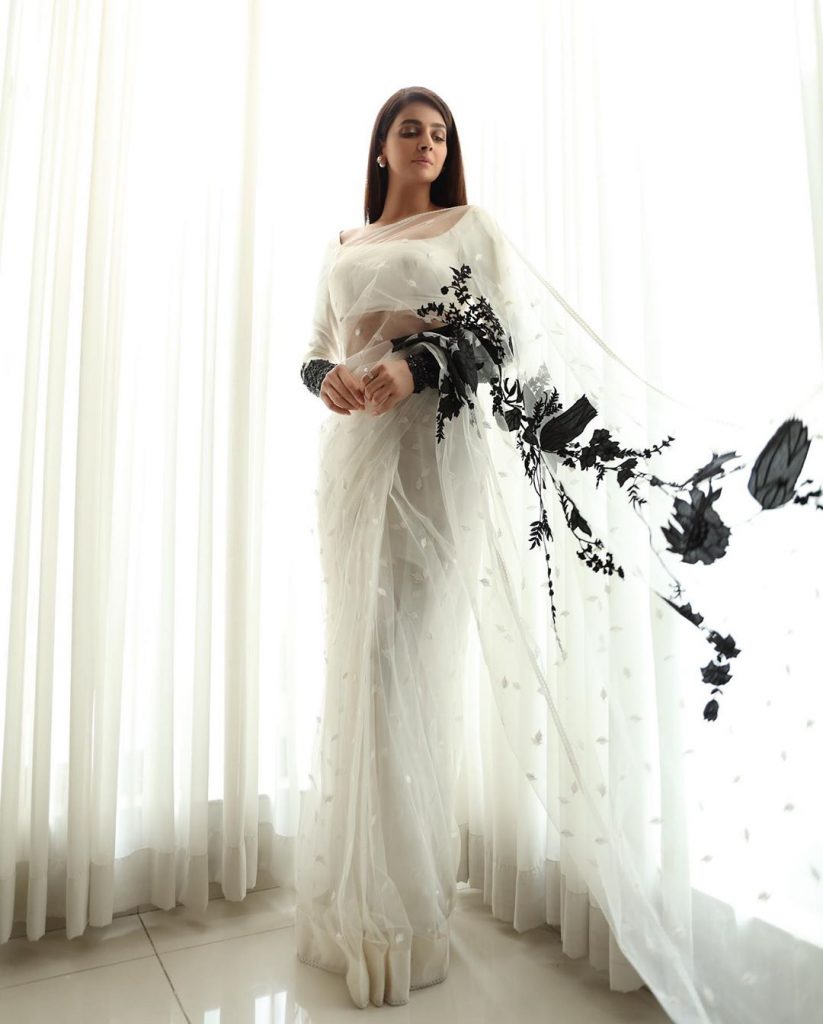 Sky Blue Front Slit-ed Frock By Hussain Rehar
Saba Qamar wore this beautiful front slit-ed dress with embroidery on it. The dress is paired with bright yellow dupatta.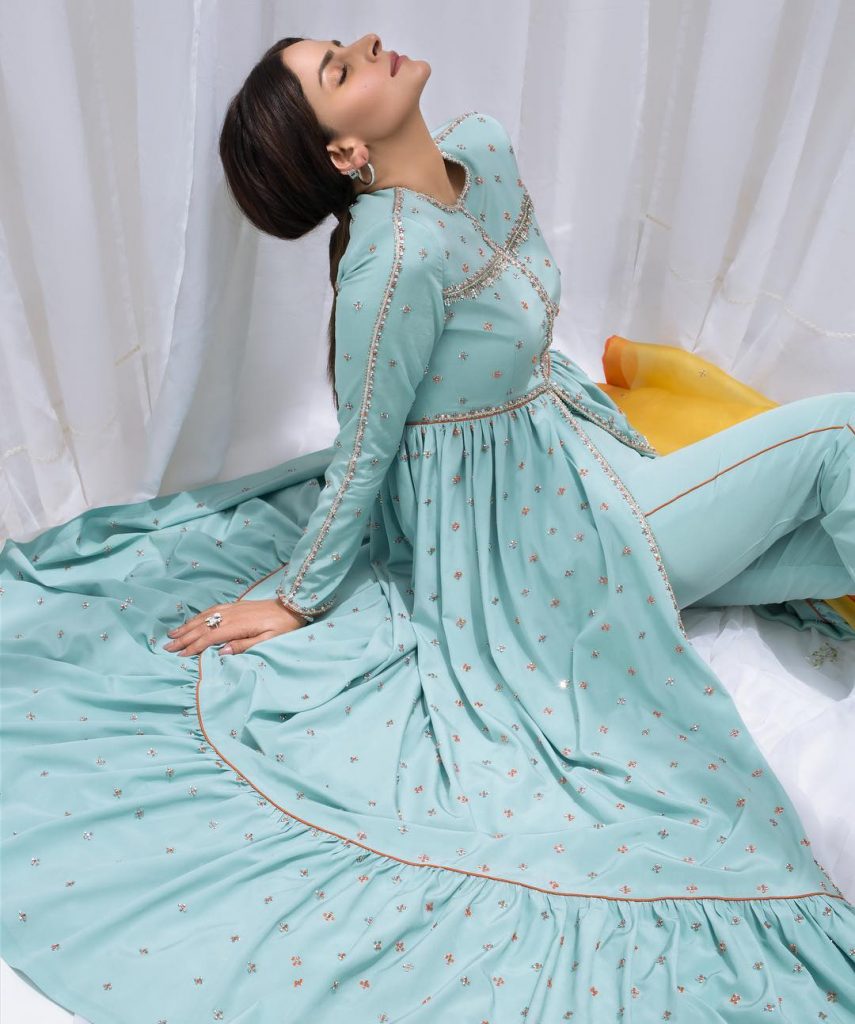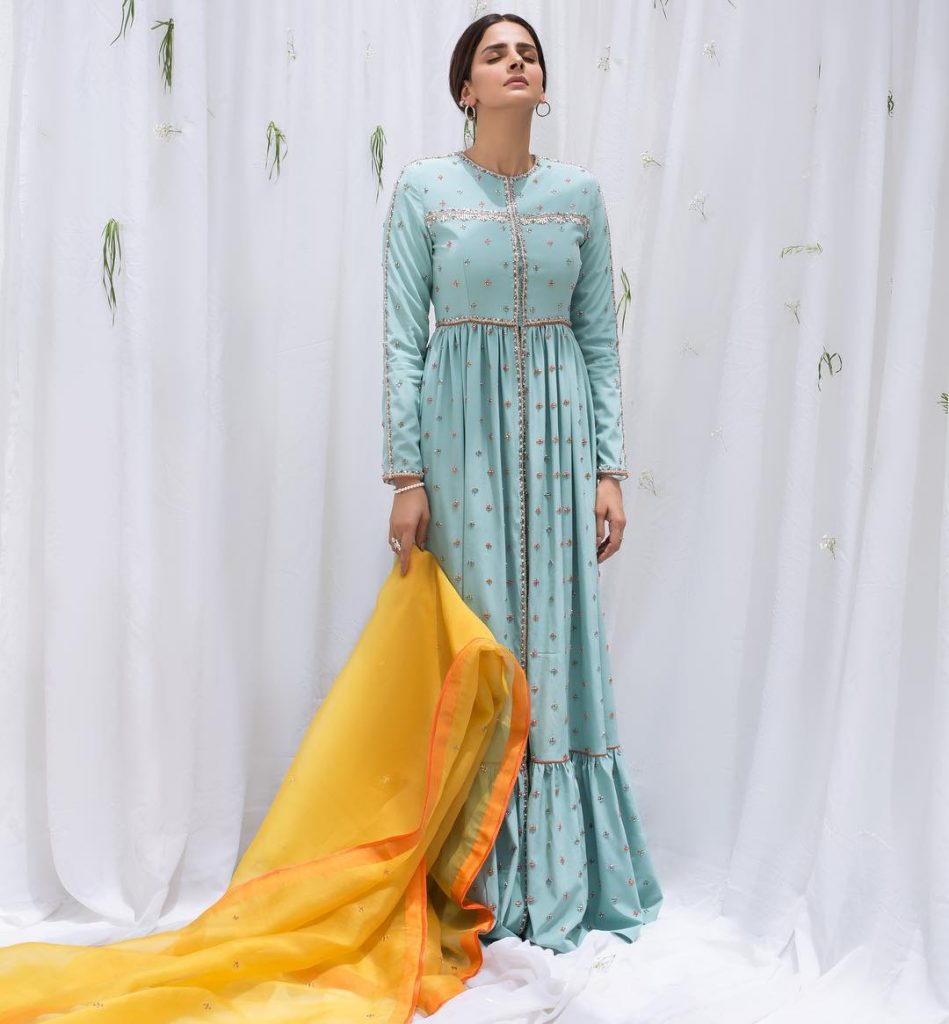 White dress By Hussain Rehar
Saba Qamar looked regal in this white Hussain Rehar number. It is a plain white dress adorned with silver embellishments.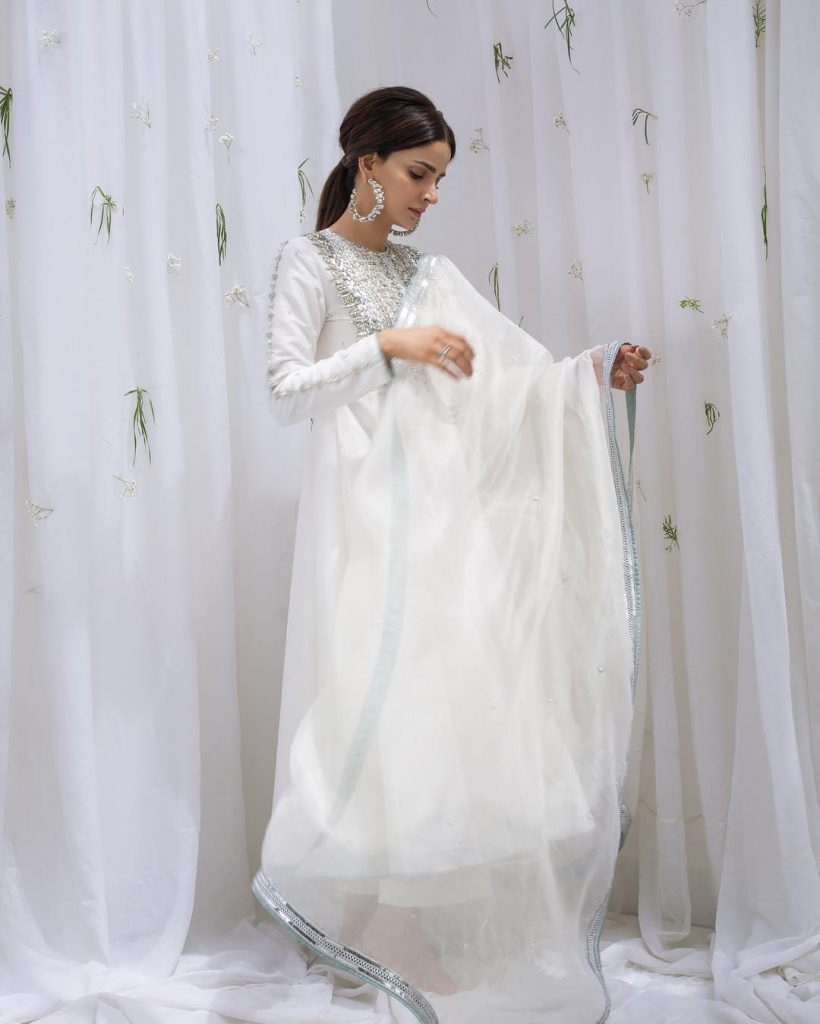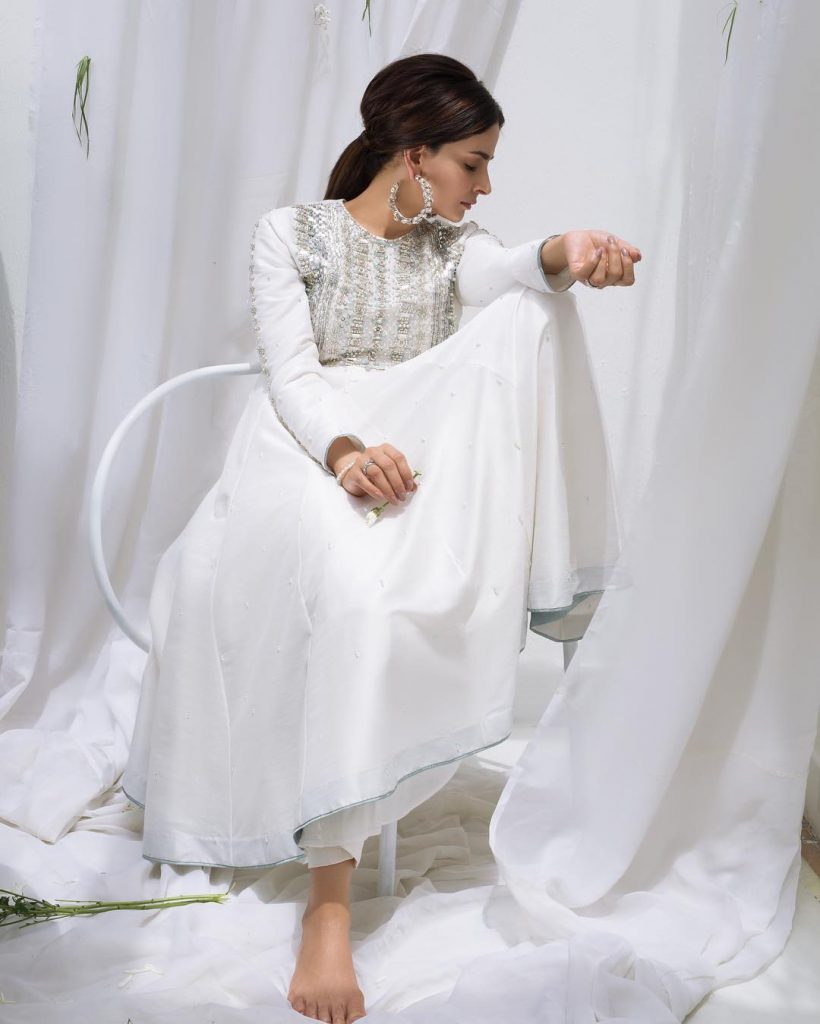 Sky Blue Heavy Fancy Dress
Saba Qamar looked ethereal in this heavy fancy dupatta and shirt paired up with plain lehnga. Silver embroidery is adding  a lot to the beauty of this dress.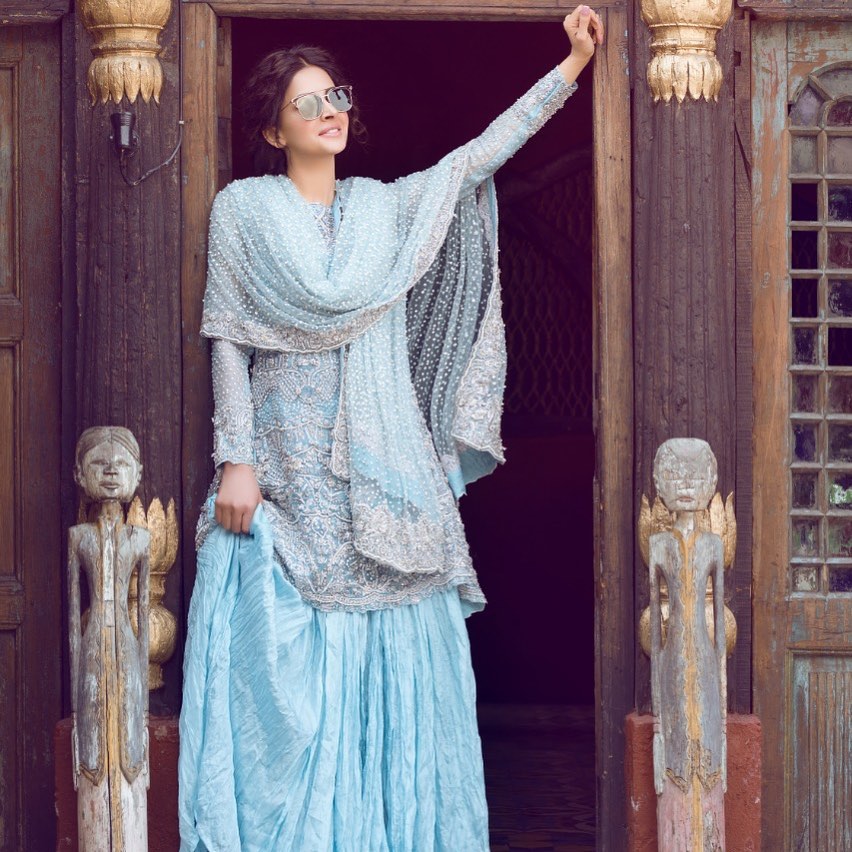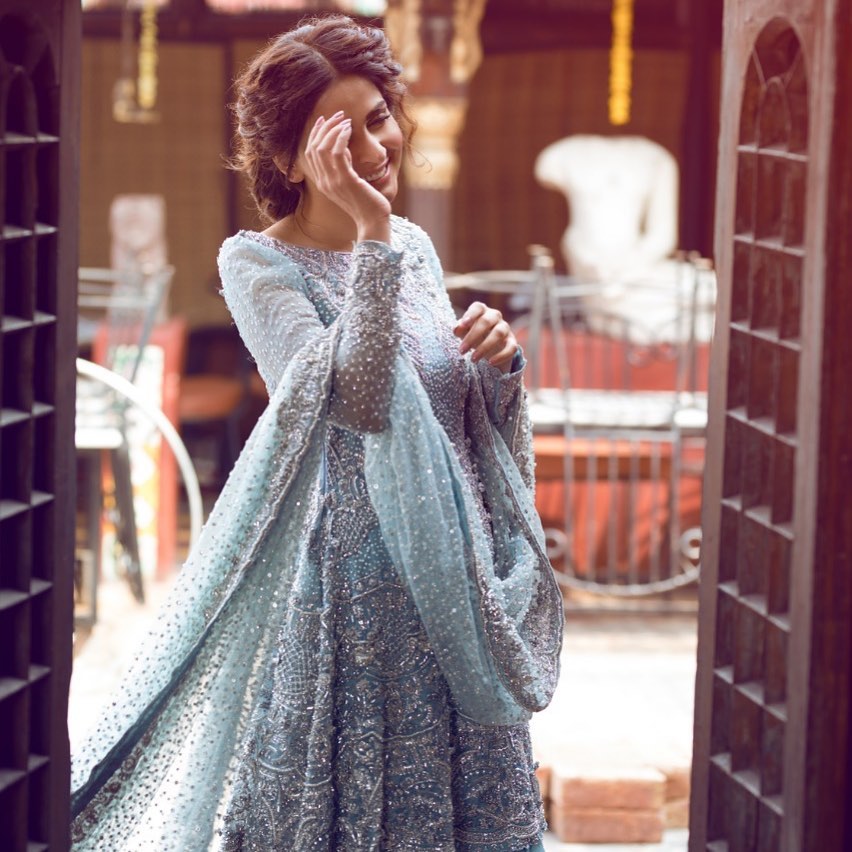 Off Shoulder White Jump Suit
Saba Qamar wore this off shoulder white jumpsuit during a photoshoot and looked dainty in this exquisite dress.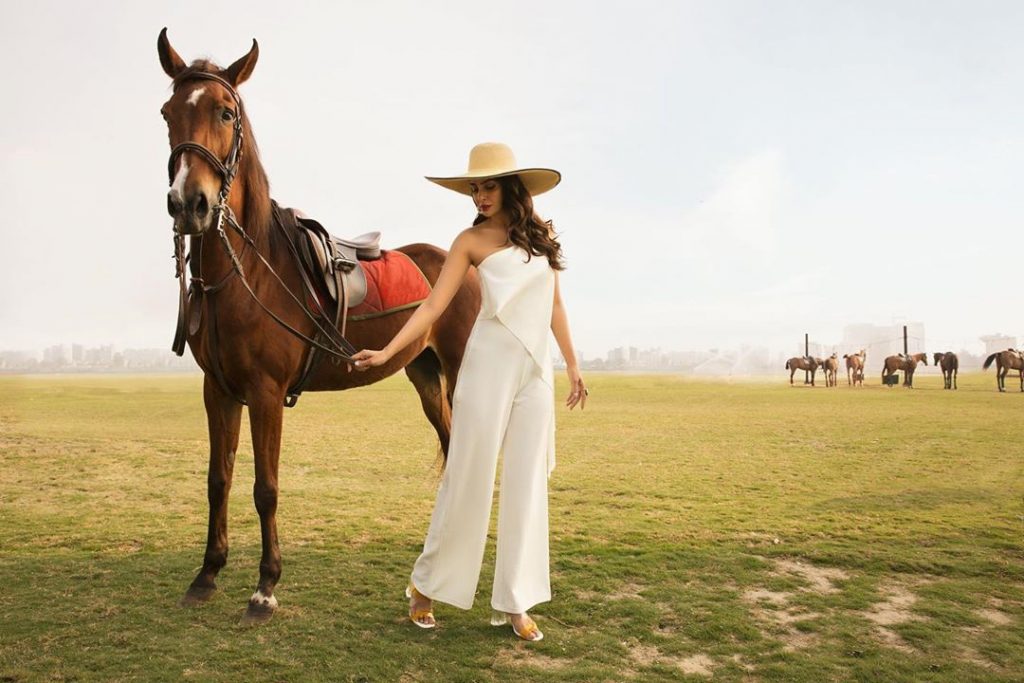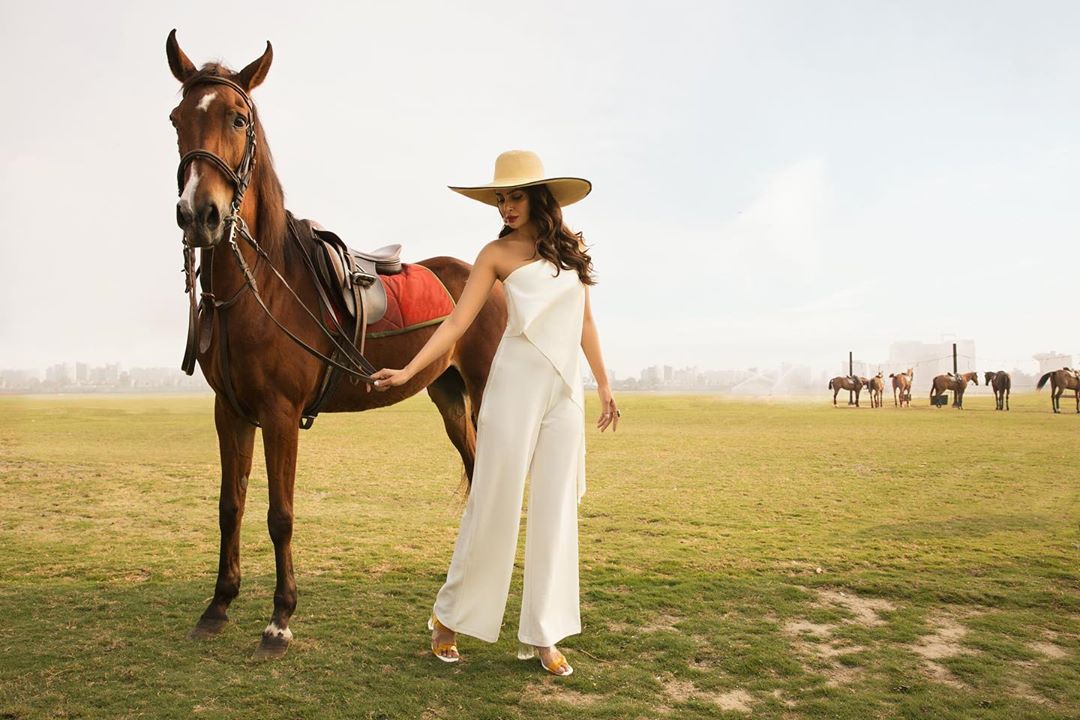 Navy Blue Dress Paired Up With Banarsi Dupatta
Saba Qamar wore this dress designed by Mohsin Naveed Ranjha during her drama serial Cheekh. Saba looked ethereal in this Navy blue long dress alongside banarsi dupatta.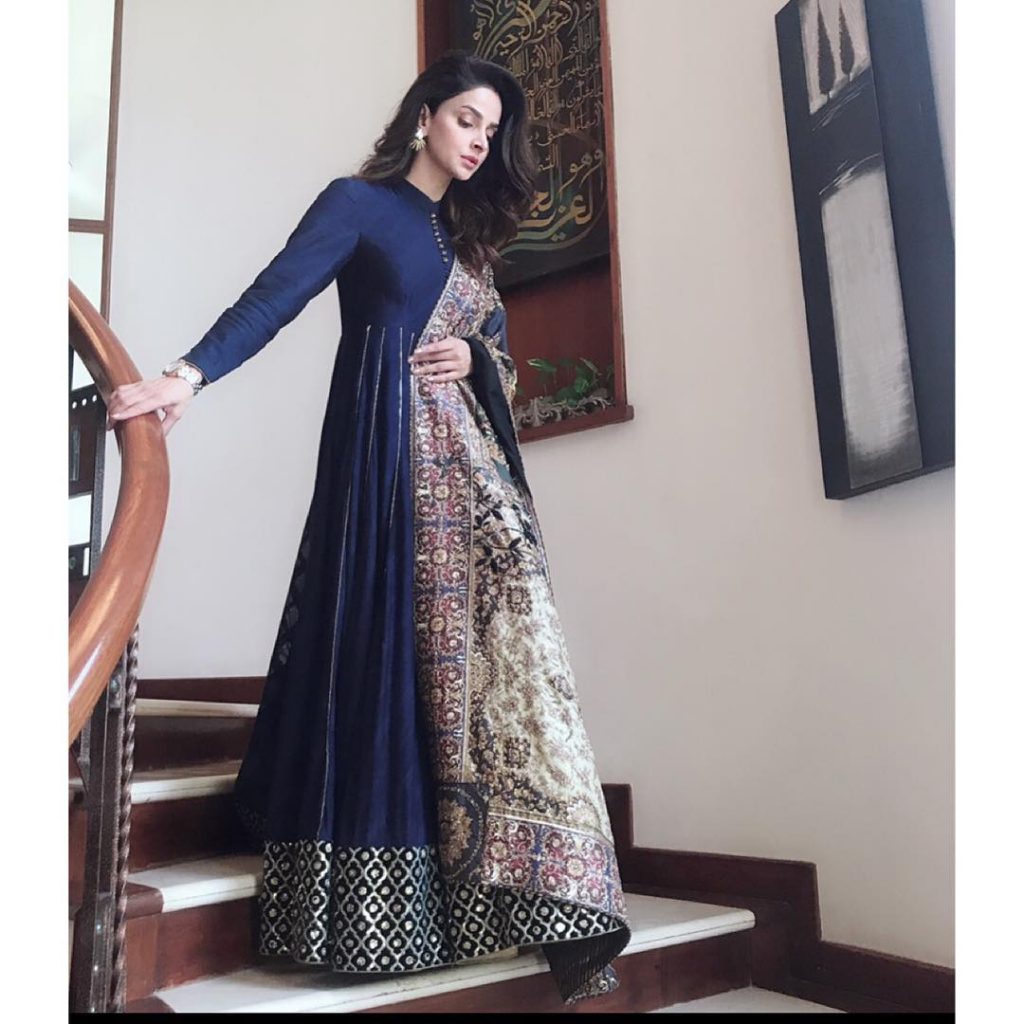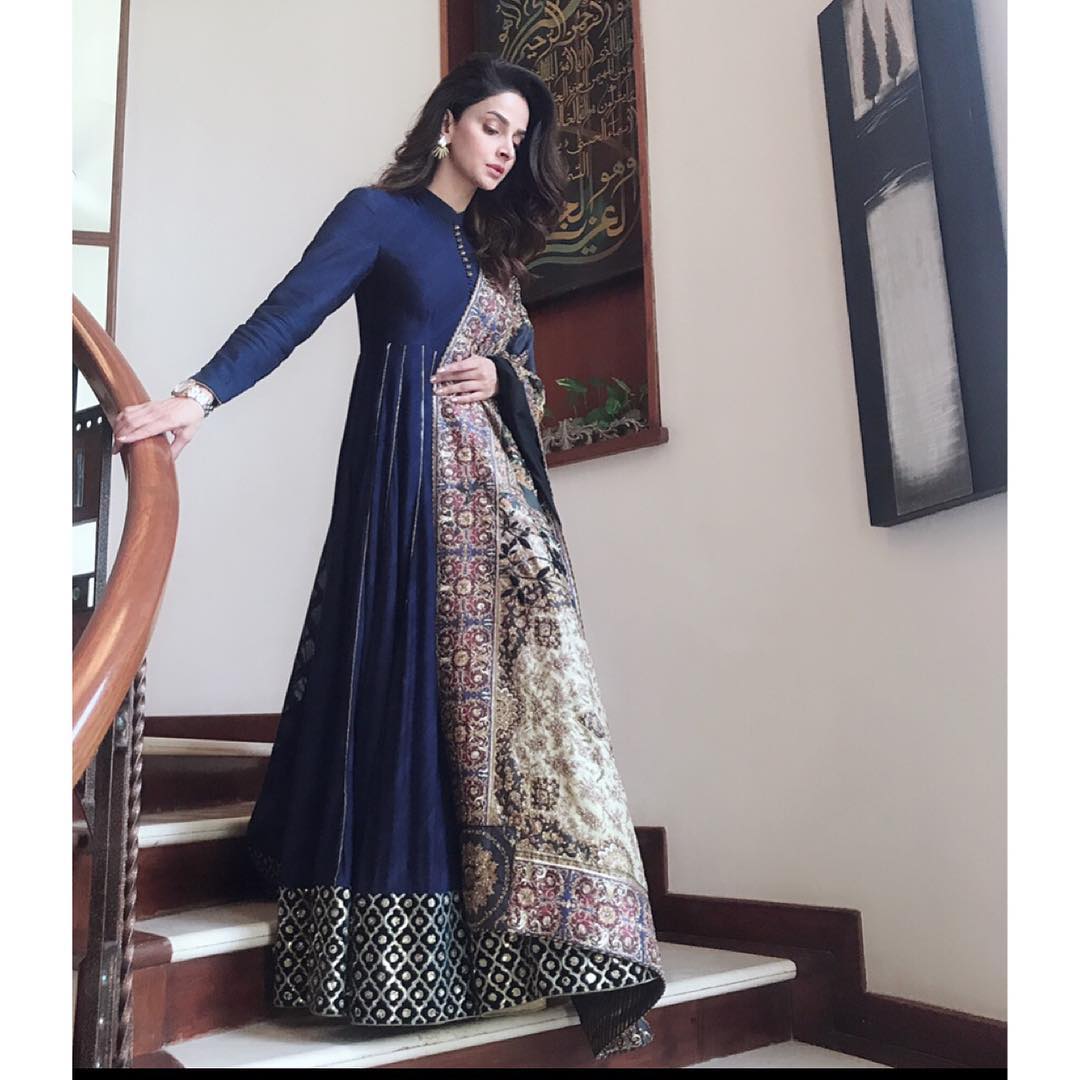 Black Gown By Elan
Saba Qamar looked like Belle of the ball in this beautiful black gown designed by Elan.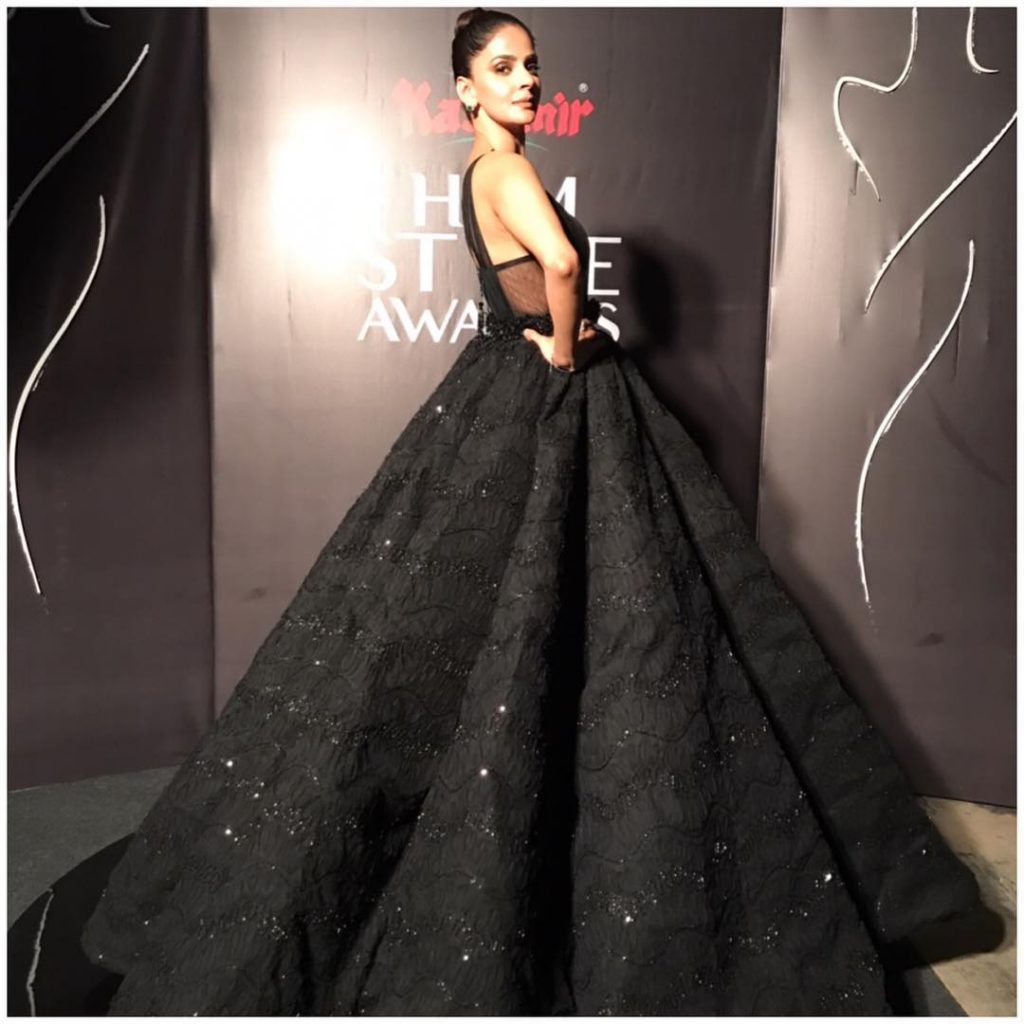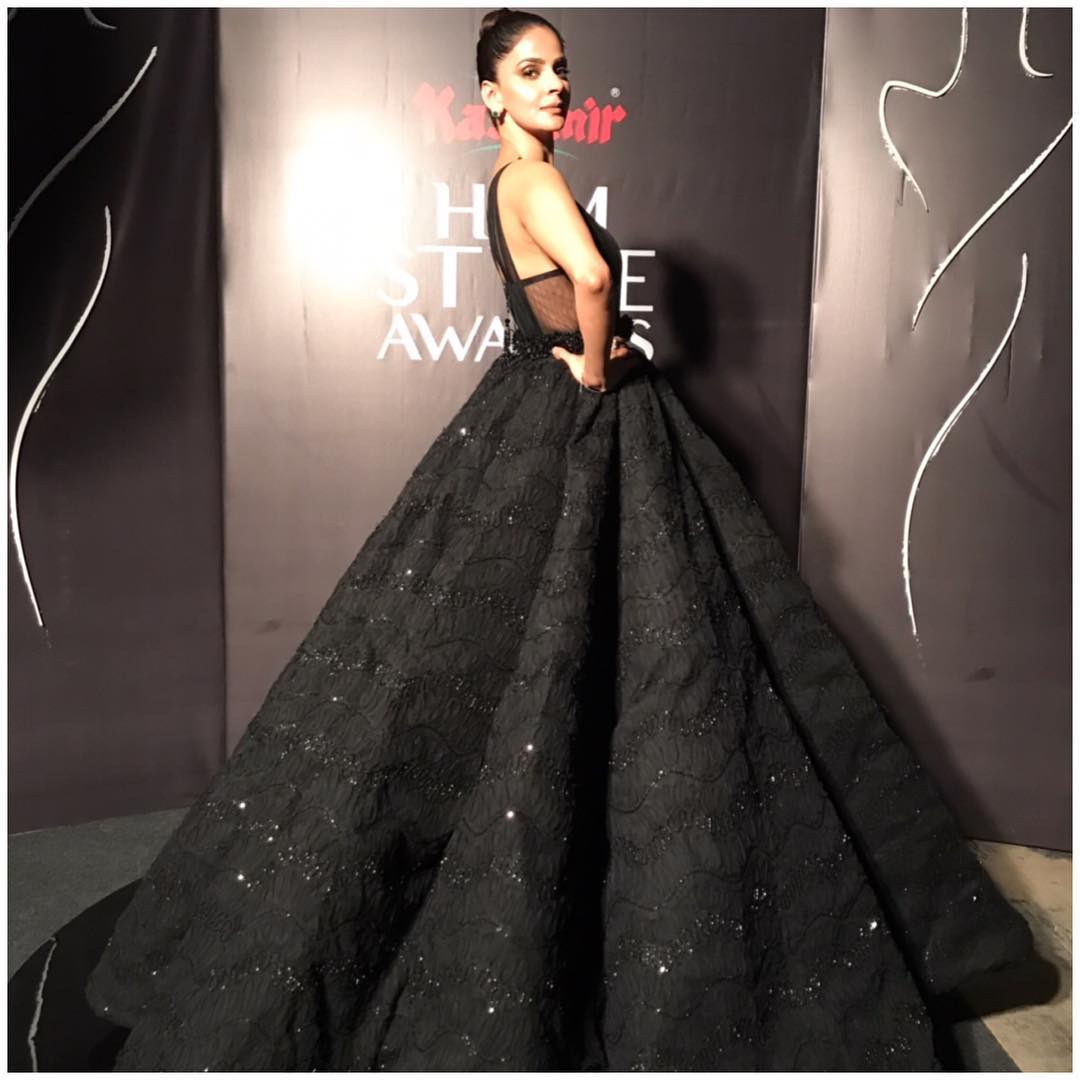 Ivory Colored Dress With Bronze Detailing
Saba Qamar looked like a dapper in this beautiful ivory colored dress with bronze colored embroidery. Saba Qamar is giving away some classic desi vibes in this beautiful dress.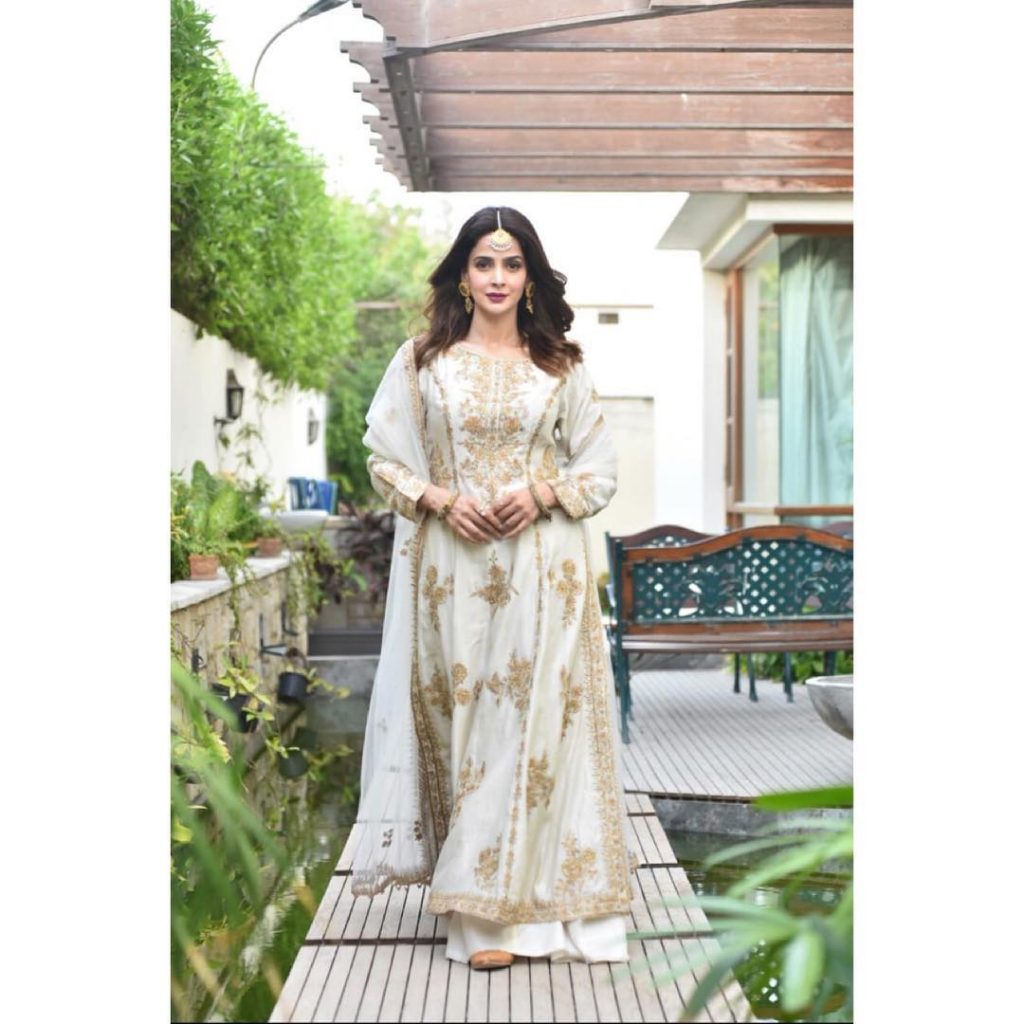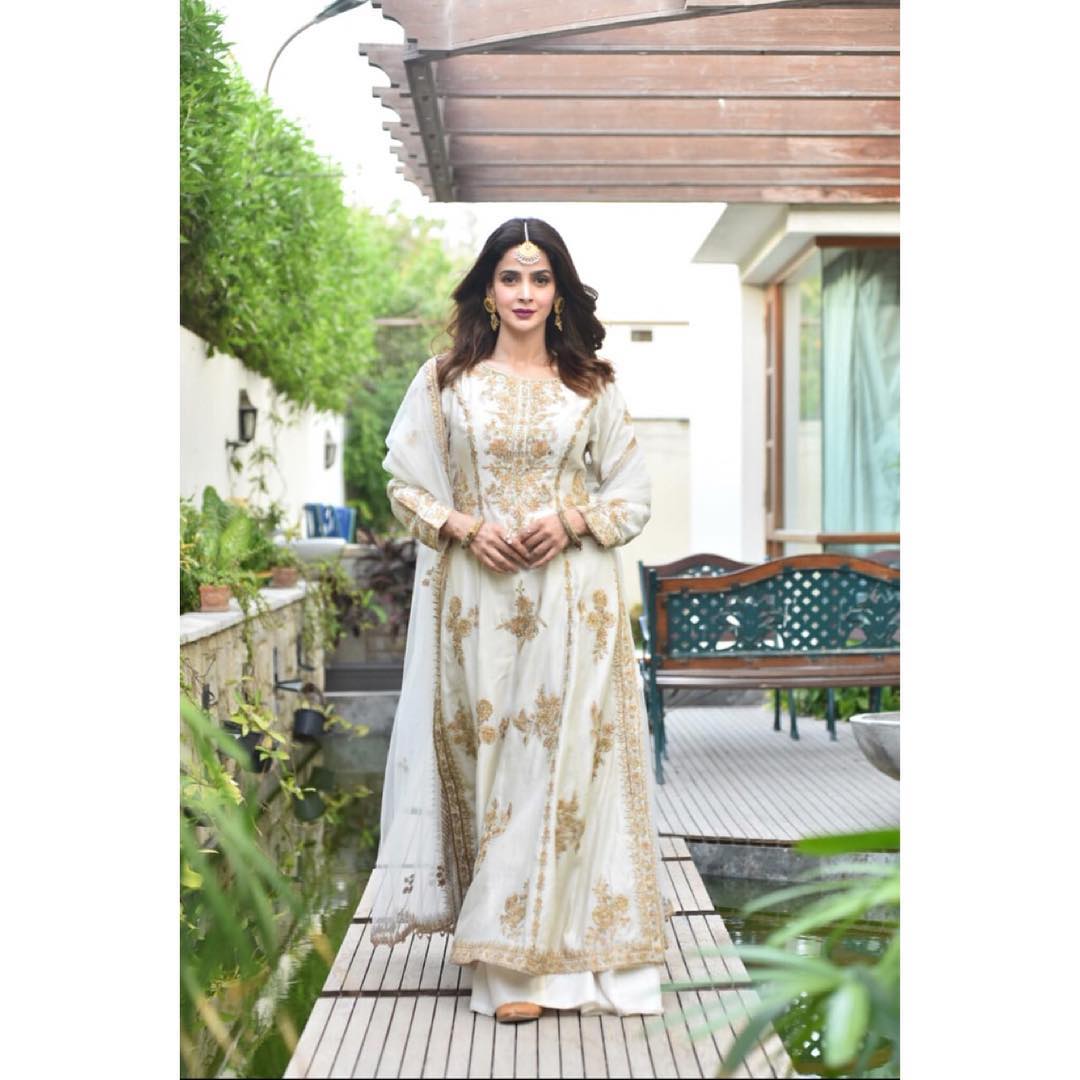 Off White Pant Suit
Saba Qamar is looking a complete boss lady in this pant suit.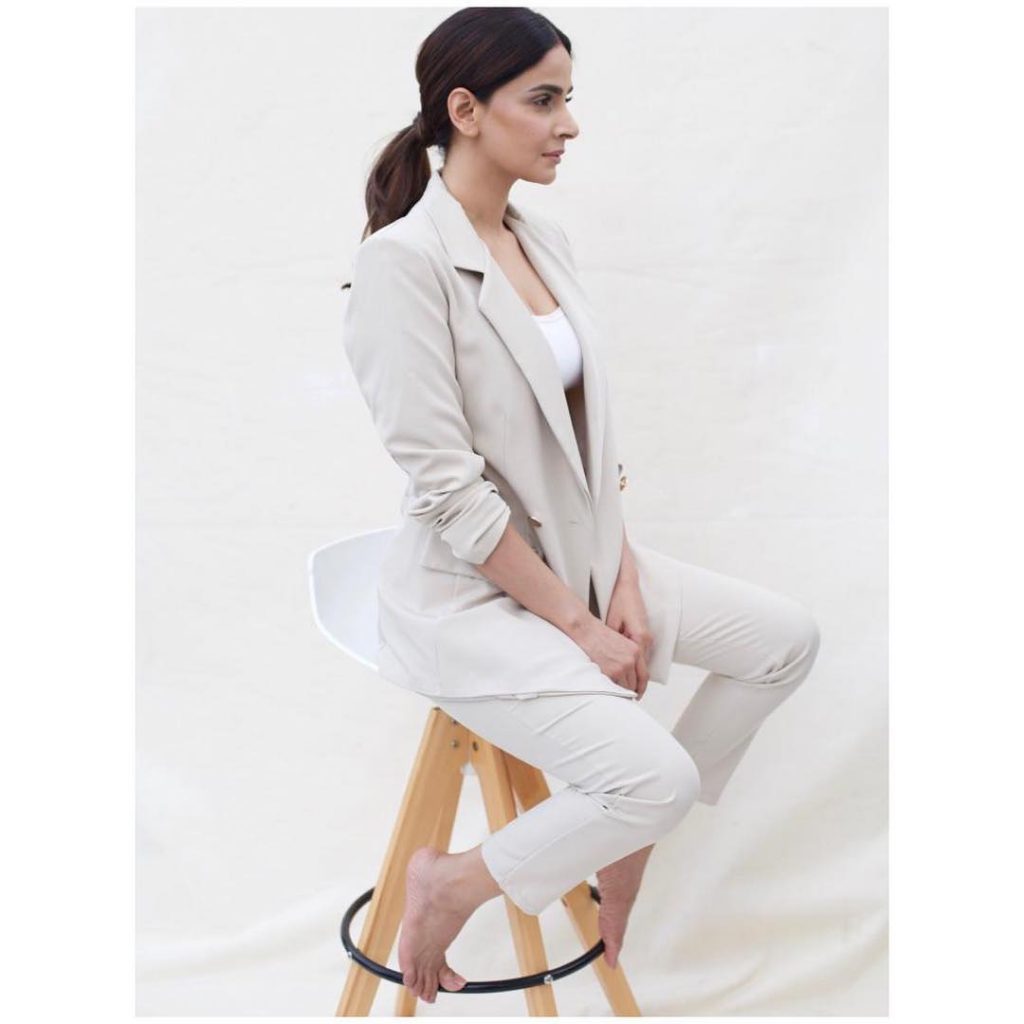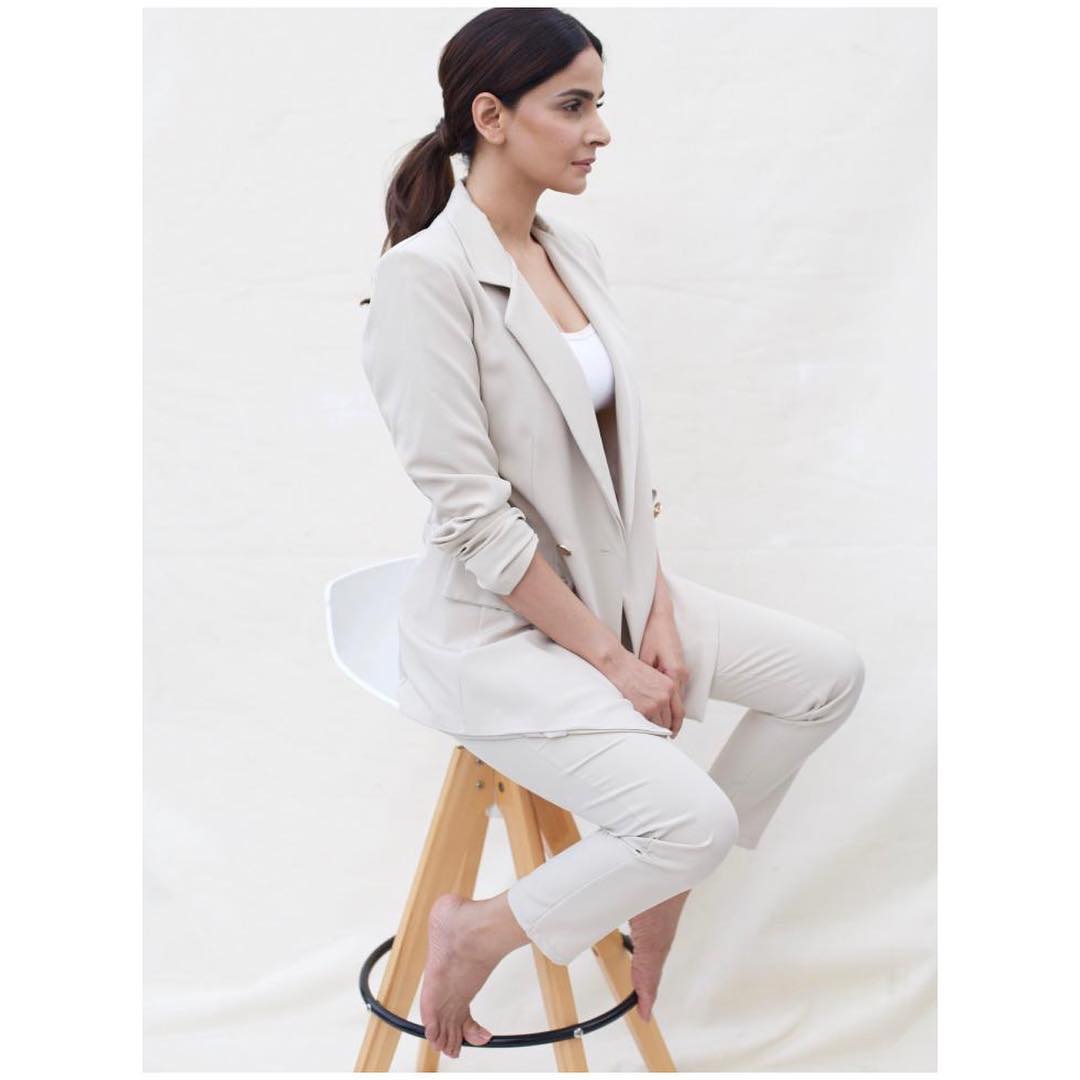 Colorful Paradigmatic Blazer
This colorful Blazer of Saba Qamar is giving a classic example of rally.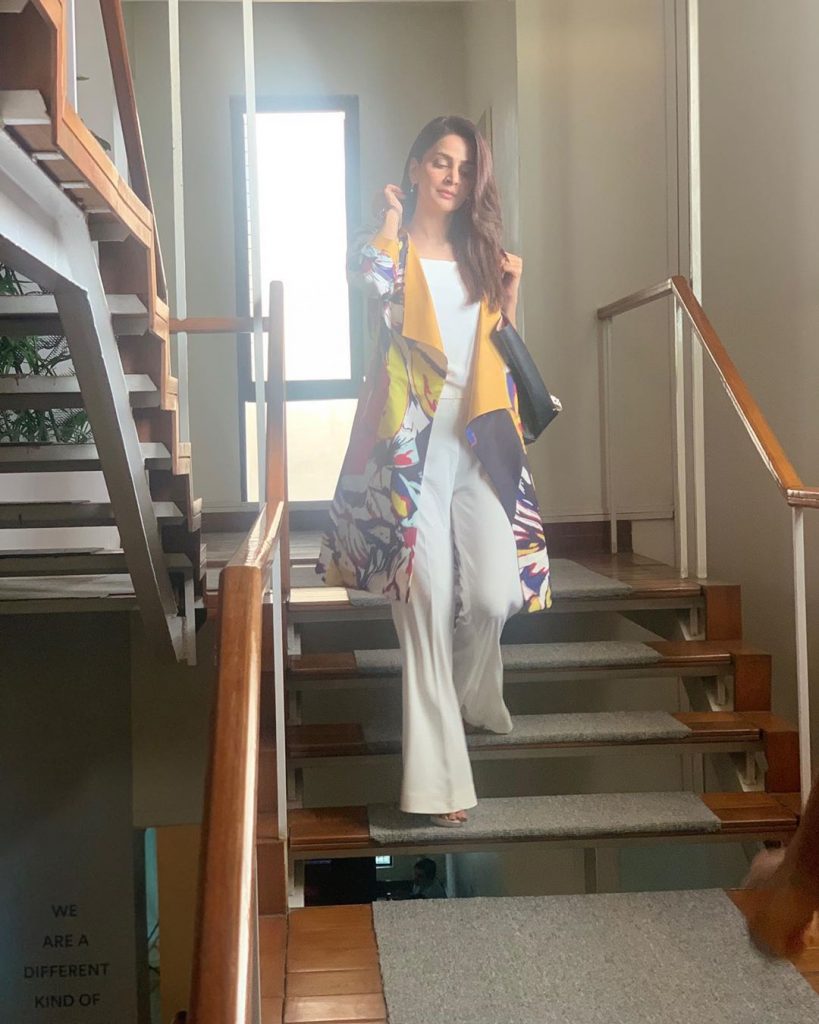 Have you seen the list? Do you like our collection of best dresses worn by Saba Qamar? Would you like to add anything to our list? Share your views with us through comments section!