Turkey is becoming a popular choice of our drama makers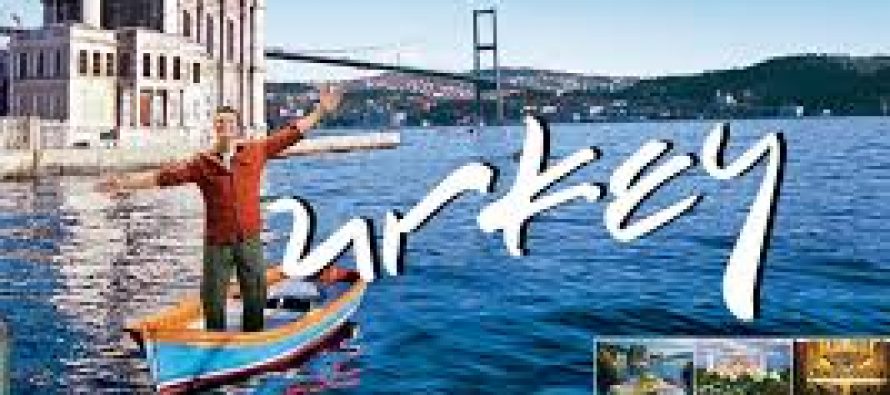 Dramas of Turkey are quite popular in Pakistan and perhaps the same reason has compelled our drama makers to shot their upcoming dramas in turkey.
As per turkey's state broadcaster TRT, drama producer Momina Duraid and Hassan Soomro have visited Turkey in last few weeks to finalize the locations for their new dramas. They have visited Ankara, Istanbul and other cities of Turkey to finalize the locations.
The leading cast of these dramas include Moammar Rana, Umair Laghari, Sadaf Laghari and others
پاکستانی پروڈیوسر مومنہ درید کے بعد اب پروڈیوسر حسن سومرو بھی ترکی پہنچ گئے ہیں جہاں وہ مختلف شہروں کا دورہ کرکے نئی ڈرامہ سیریل کی لوکیشنز کا جائزہ لےرہے ہیں
امریکہ ، یورپ اور دبئی کے بعد ترکی میں ملکی ڈرامہ سیریلز بنانے میں ٹی وی ڈرامہ پروڈیوسر ز کی دلچسپی بڑھنے لگی۔
پروڈیوسر مومنہ درید کے بعد اب پروڈیوسر حسن سومرو بھی ترکی پہنچ گئے ہیں جہاں وہ مختلف شہروں کا دورہ کرکے نئی ڈرامہ سیریل کی لوکیشنز کا جائزہ لےرہے ہیں۔
انہوں نے بتایا کہ جب ہمارے ملک میں ترکی کے ڈرامے اس قدر دلچسپی سے دیکھے اور پسند کئے جارہے ہیں تو میں نے سوچا کیوں نہ اپنے فنکاروں کے ساتھ ترکی میں ڈرامہ سیریل بنائی جائے جس کی تیاریوں کے سلسلہ میں انقرہ، استنبول اور دیگر شہروں کا دورہ کر چکا ہوں۔
ڈرامہ سیریل کی کاسٹ میں معمر رانا ، عمیر لغاری، صدف لغاری اور دیگر فنکار شامل کئے جائیں گے ۔
Source: http://www.trt.net.tr/urdu/%D8%A2%D8%B1%D9%B9-%D8%A7%D9%88%D8%B1-%D8%B3%DB%8C%D9%86%D9%85%D8%A7/2014/10/24/%D8%AA%D8%B1%DA%A9%DB%8C-%D9%85%DB%8C%DA%BA-%D9%BE%D8%A7%DA%A9%D8%B3%D8%AA%D8%A7%D9%86%DB%8C-%DA%88%D8%B1%D8%A7%D9%85%DB%81-%D8%A8%D9%86%D8%A7%D9%86%DB%92-%DA%A9%DB%8C-%D8%AA%DB%8C%D8%A7%D8%B1%DB%8C%D8%A7%DA%BA-100706
Rashid Nazir Ali
---