Fans are in love with Hania Aamir's powerful performance in her recent popular drama Mere Humsafar. The drama is airing on Ary Digital, fans are loving her excellent acting skills in the drama. The drama Mere Humsafar is about the misery of an innocent girl Hala, who was raised without her parents in a struct environment. The unique storyline of the drama has given alot of margin of performance to the actress which was well availed by the her. Hania's par excellence performance has outdone her previous performances because of her expressions and feel. Hania Aamir's top-notch acting skills have taken the internet by storm.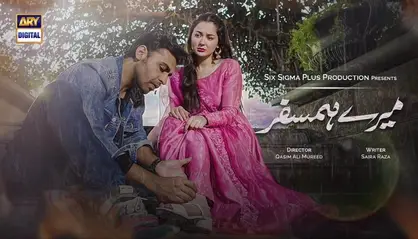 Hania Aamir is trending on Twitter and fans are praising her acting. They are saying that she's underrated actress, she is not well praised and acknowledged for her acting. They are of the view that despite her beautiful personality, her excellent craft should also be praised by the critics.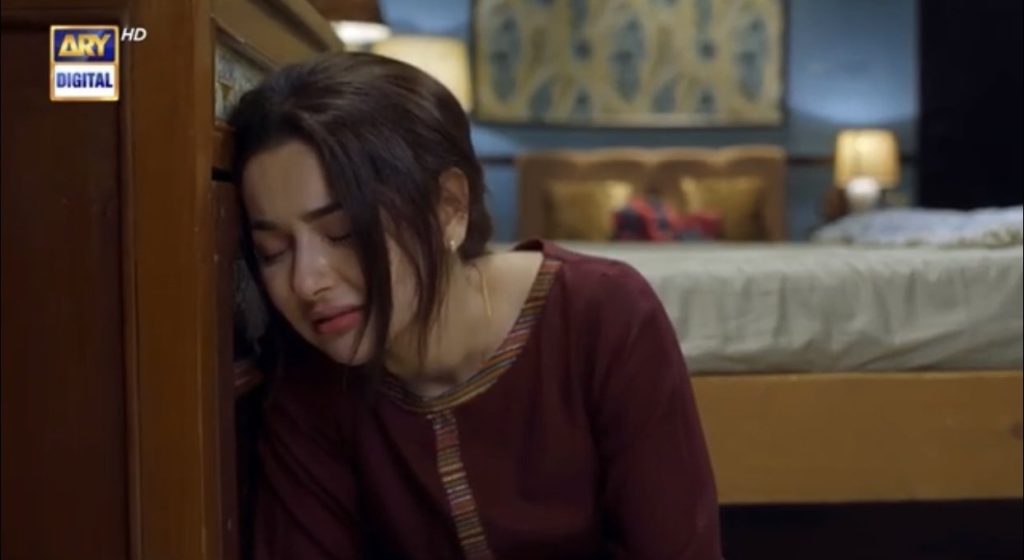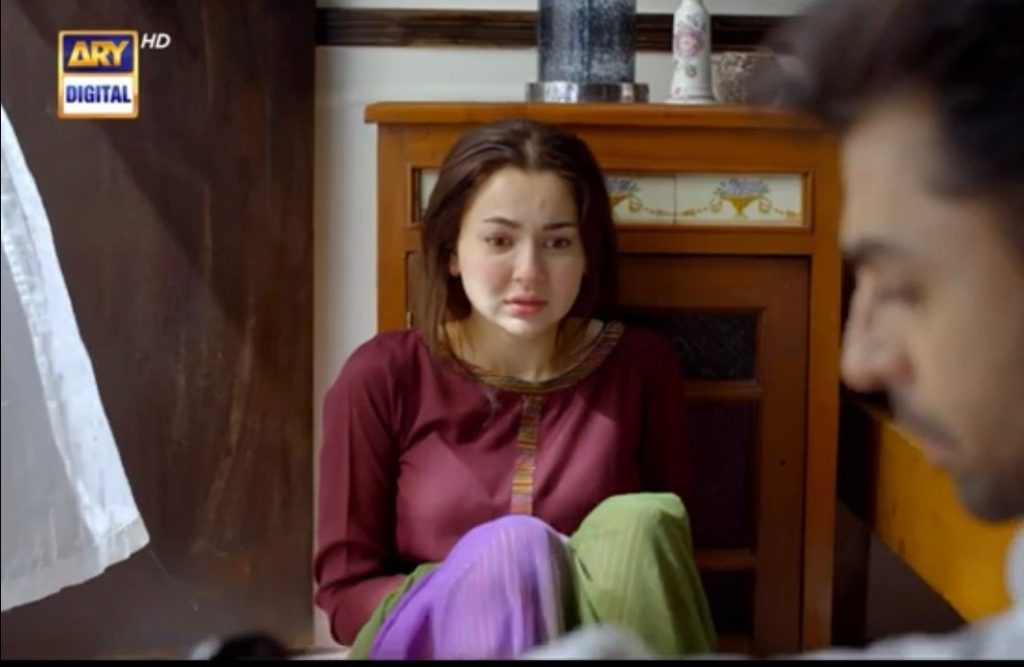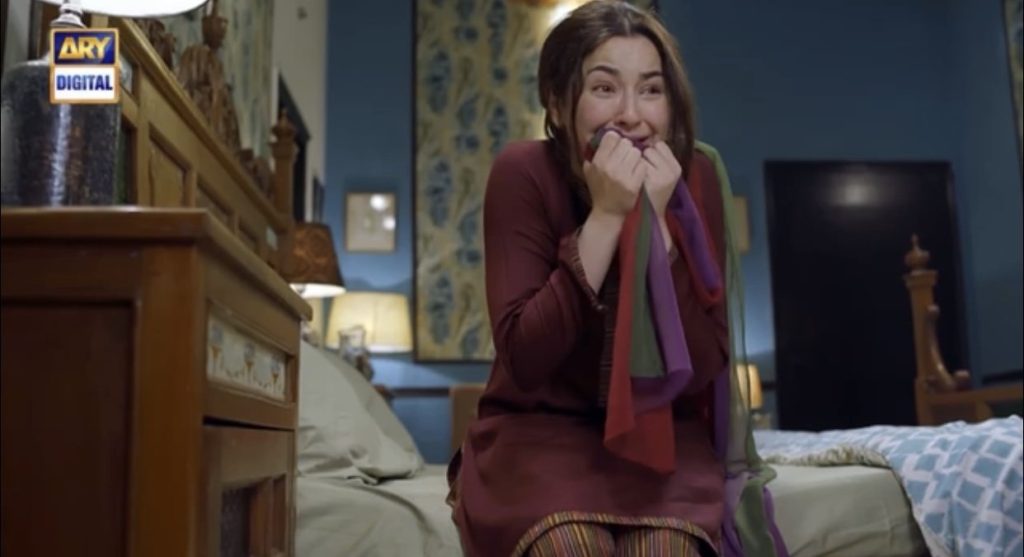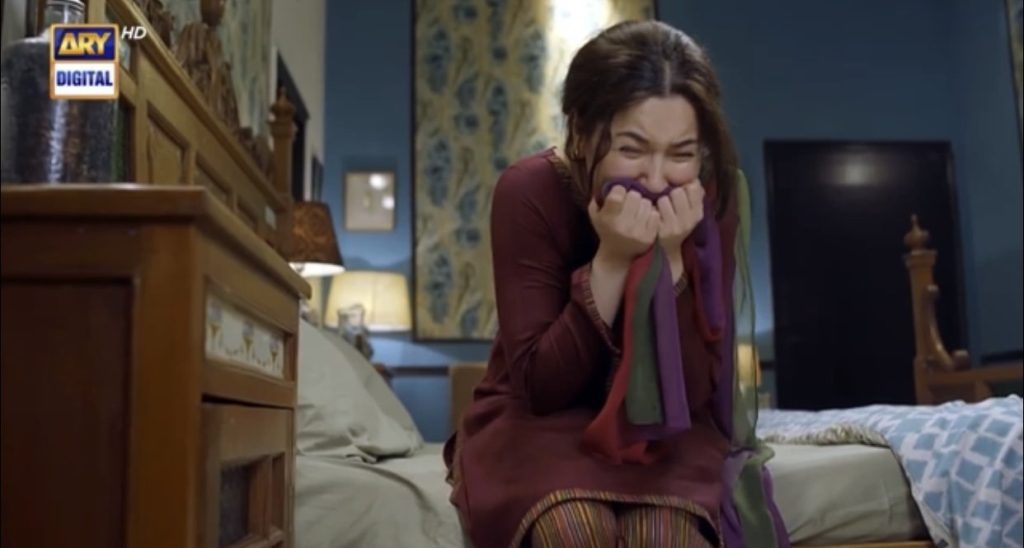 One Twitter user said, "Hania Amir is one actress in Pakistan that is the most underrated in terms of acting skills. Not just that but she is the most misunderstood star as well. She is fun, candid and unapologetic which I like about her. She deserves more."
Another fan said, "How is no one talking about how amazing Hania Aamir is as an actress? Every show has been a hit whenever she's casted". Another Twitter user said, "The only reason of trending on Twitter is her acting. The way Hania has made Hala breathe, her acting brilliance cannot be undermined now".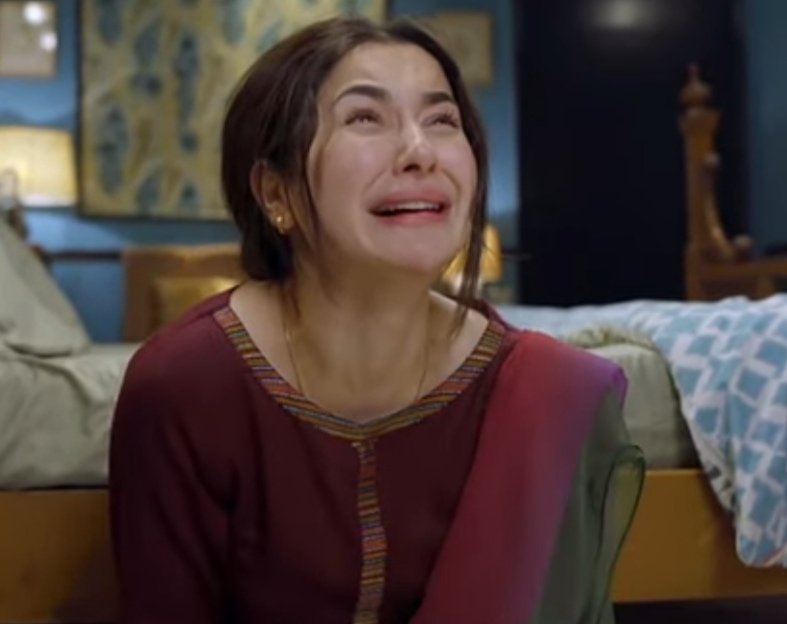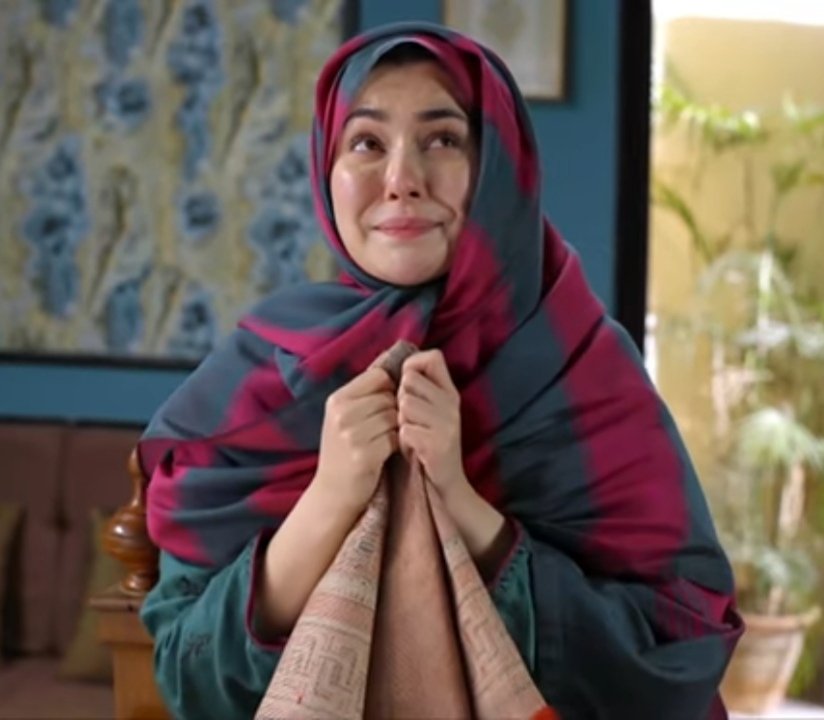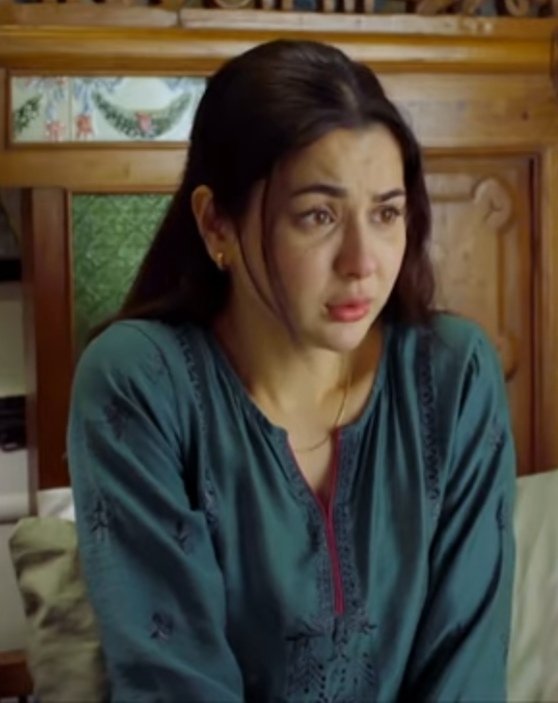 The recent episode became talk of the town on the social media because of the marvelous acting of Hania Aamir as Hala. Here are all the Tweets for you.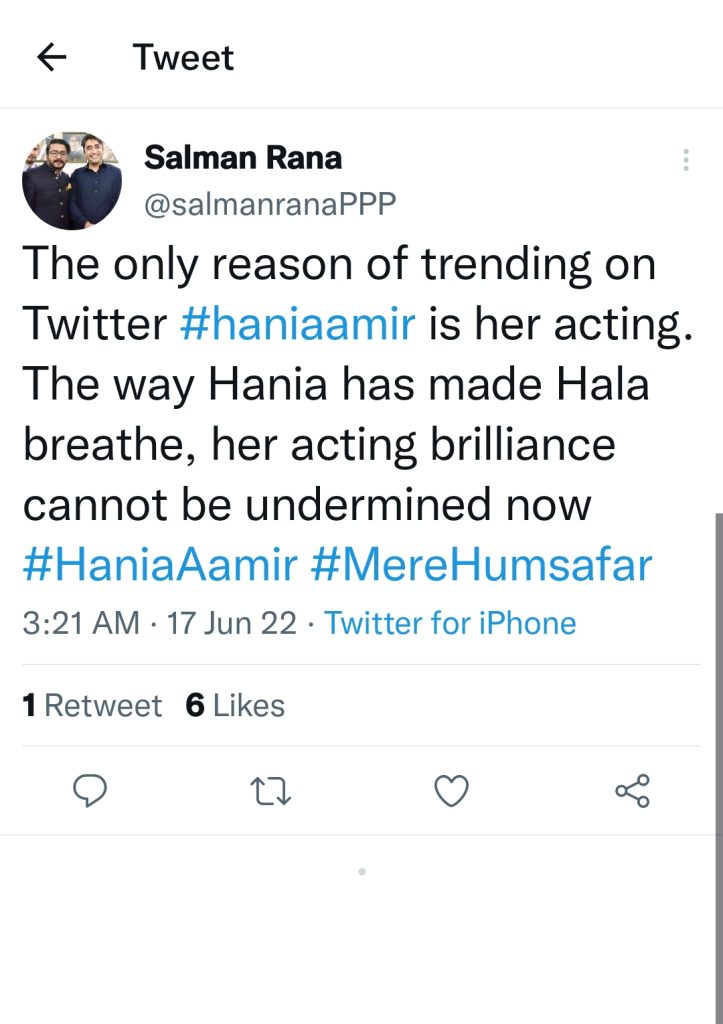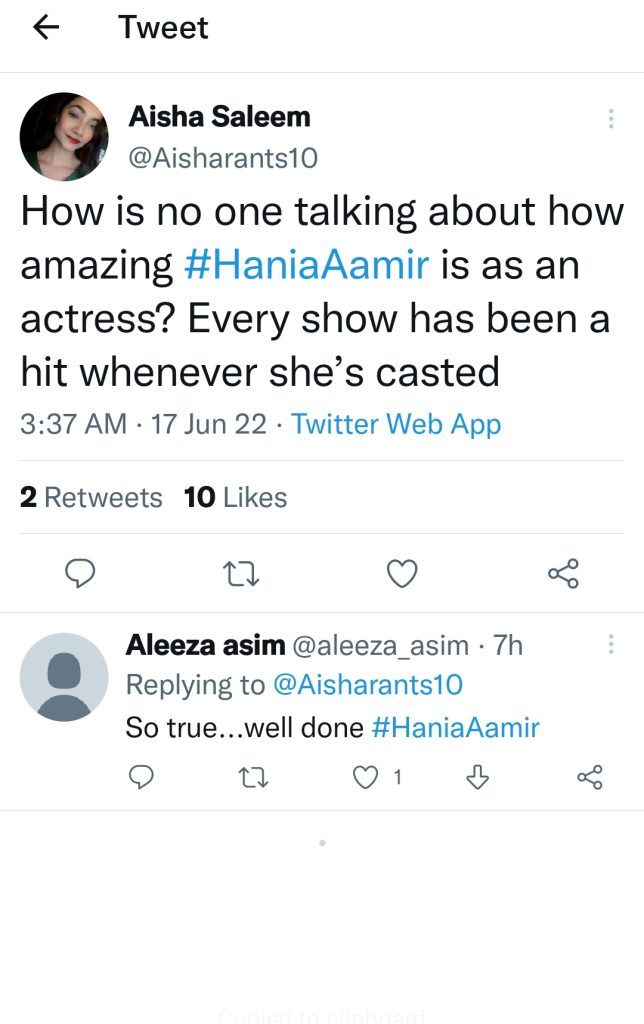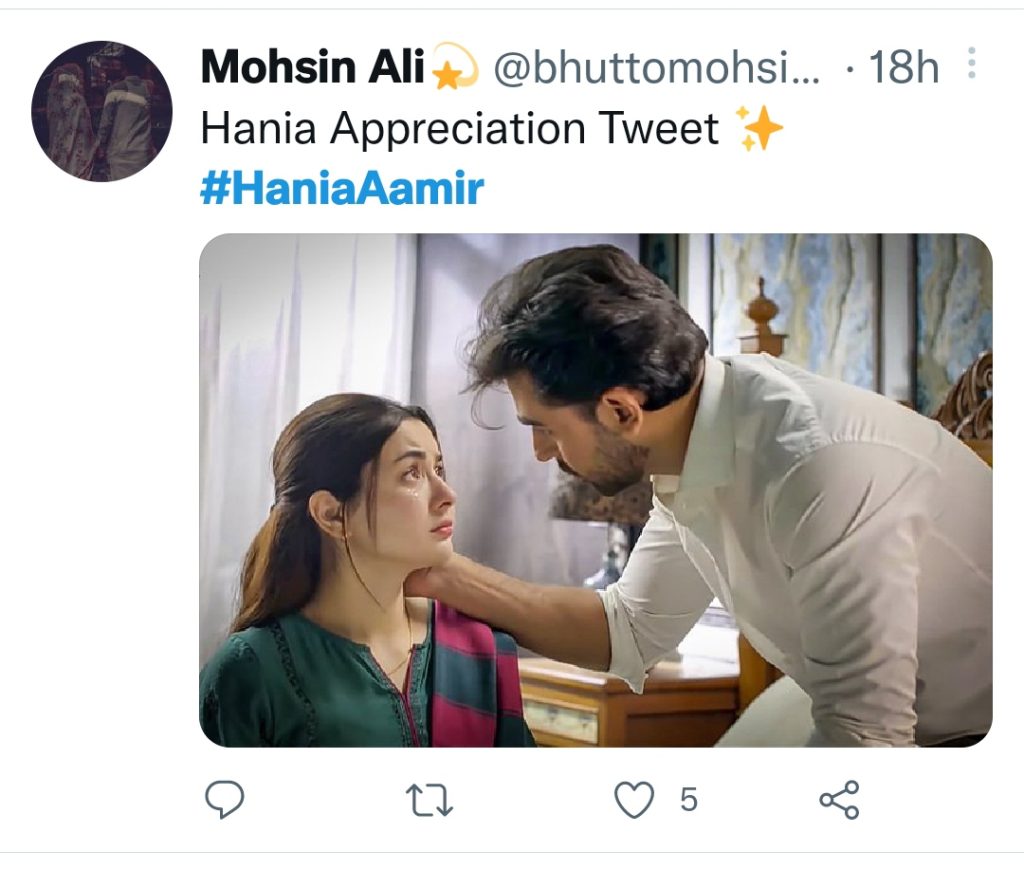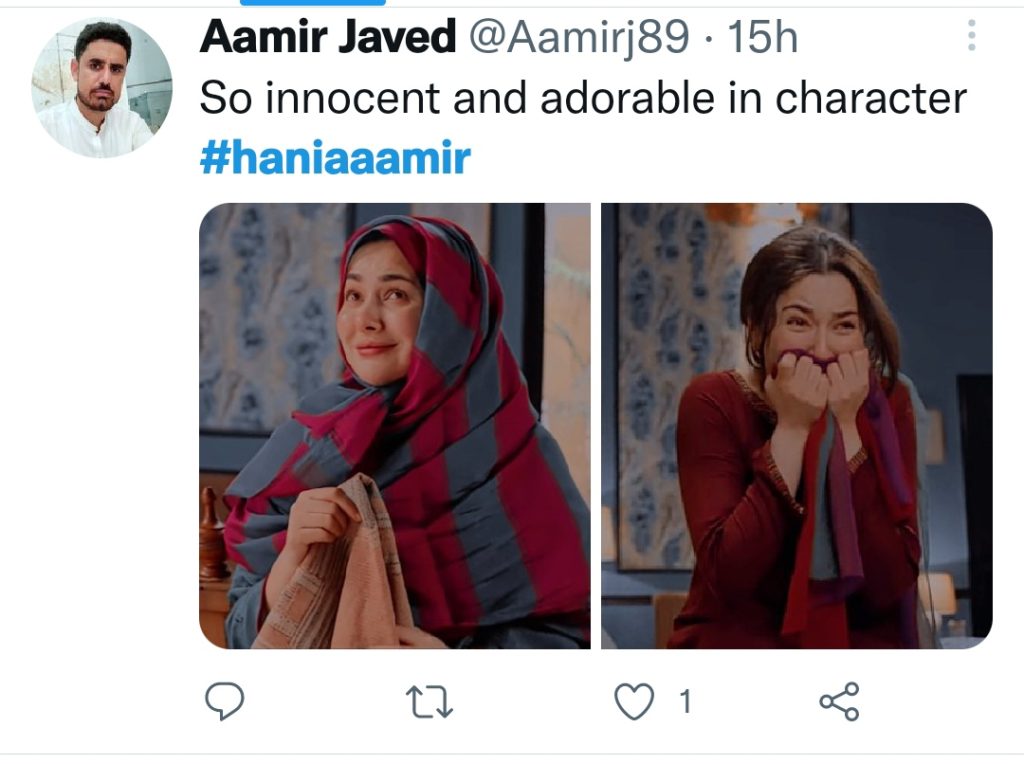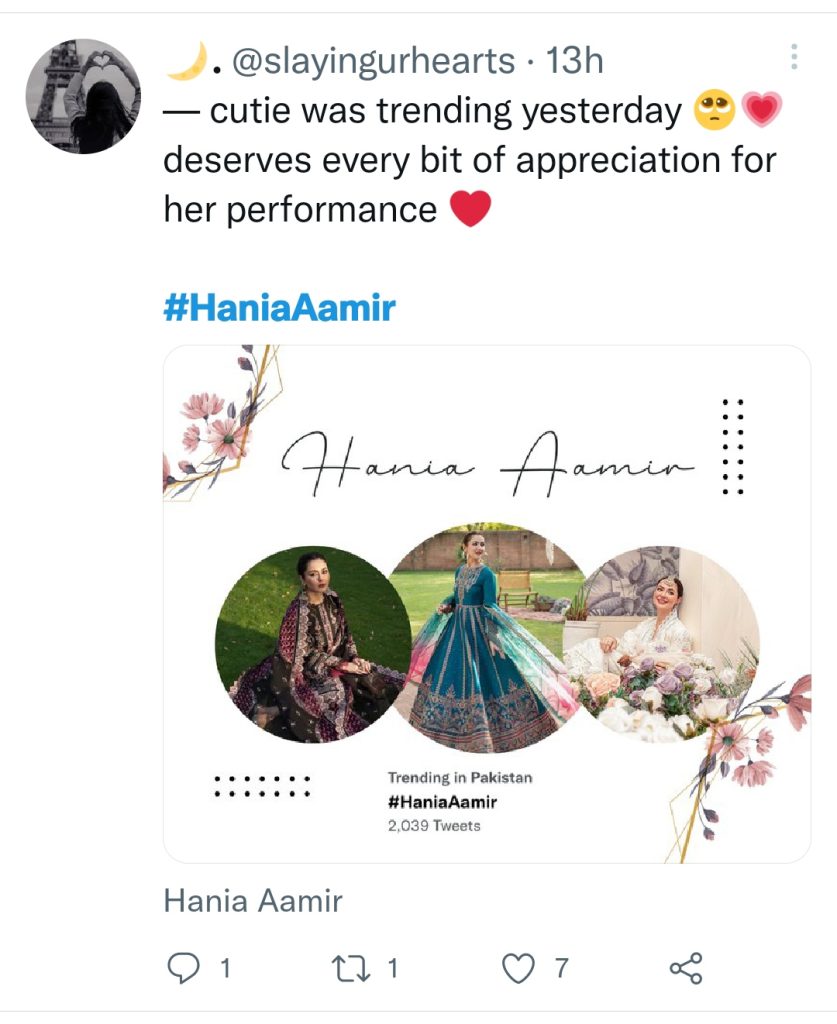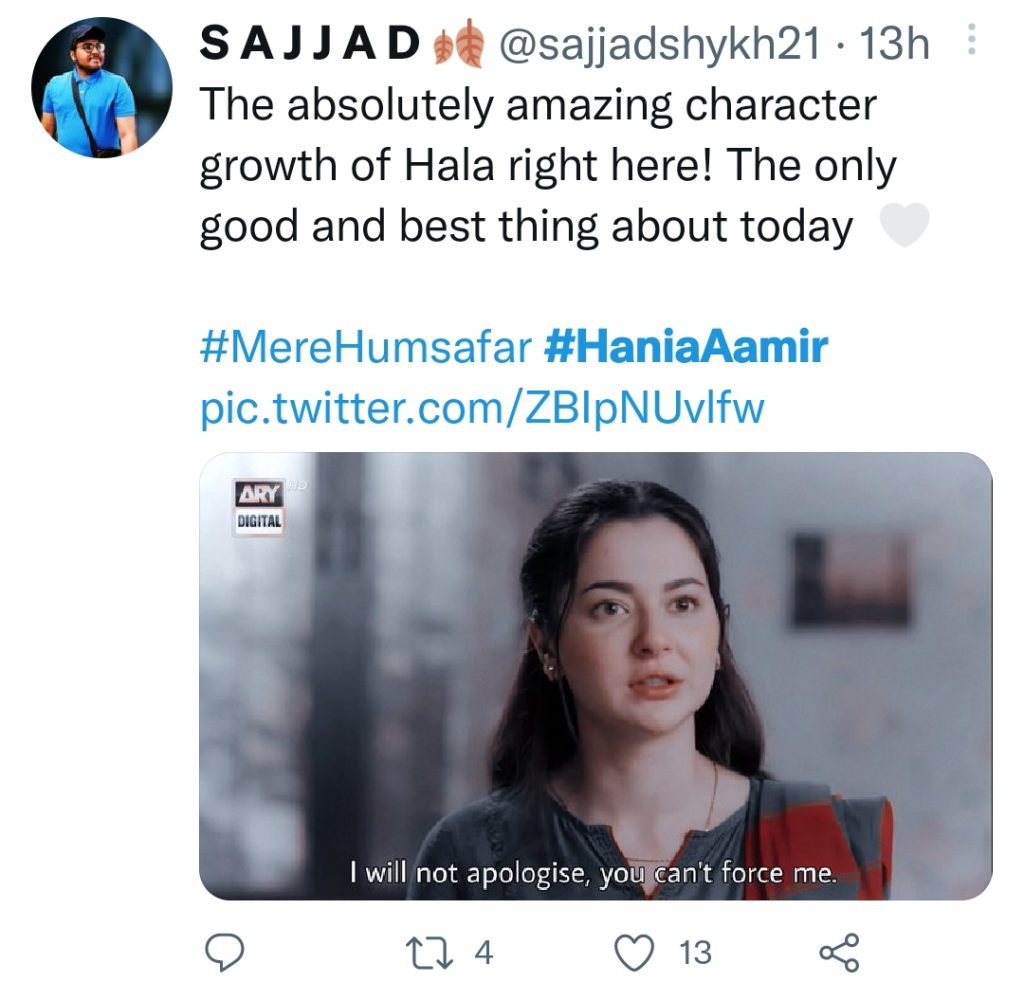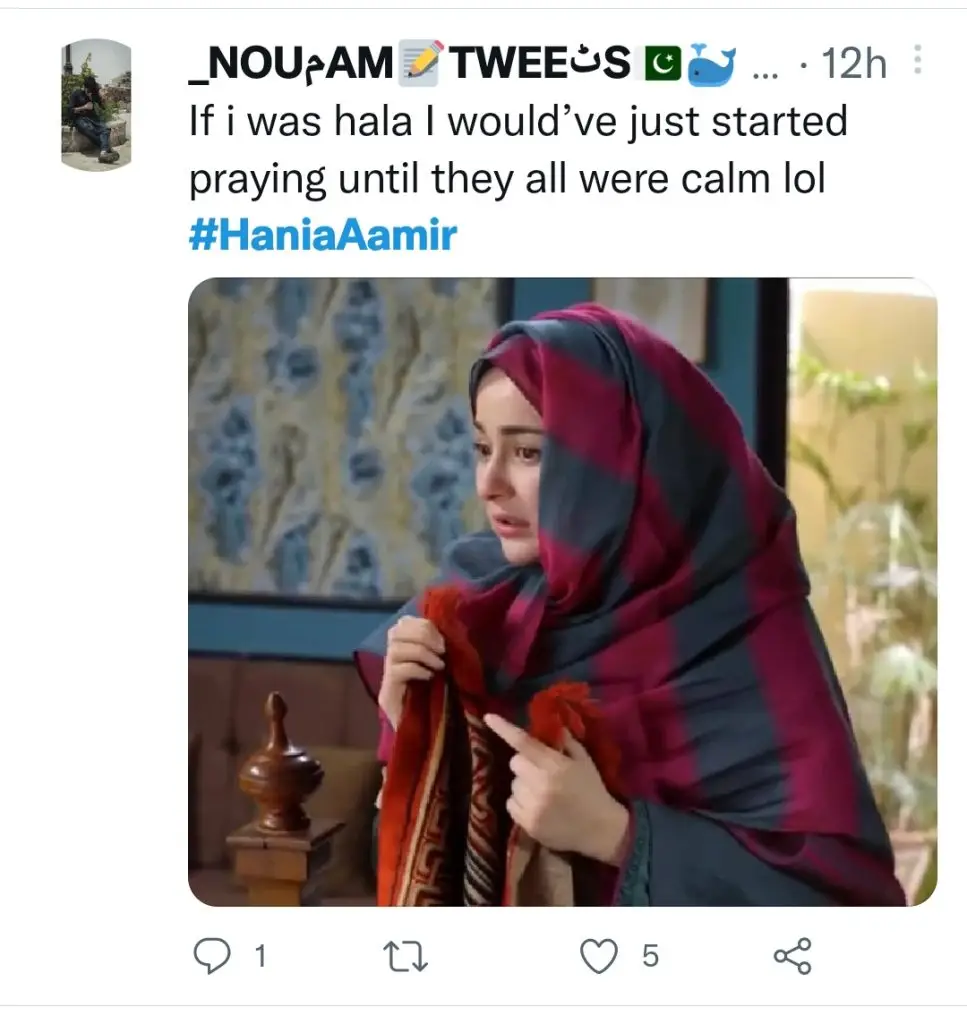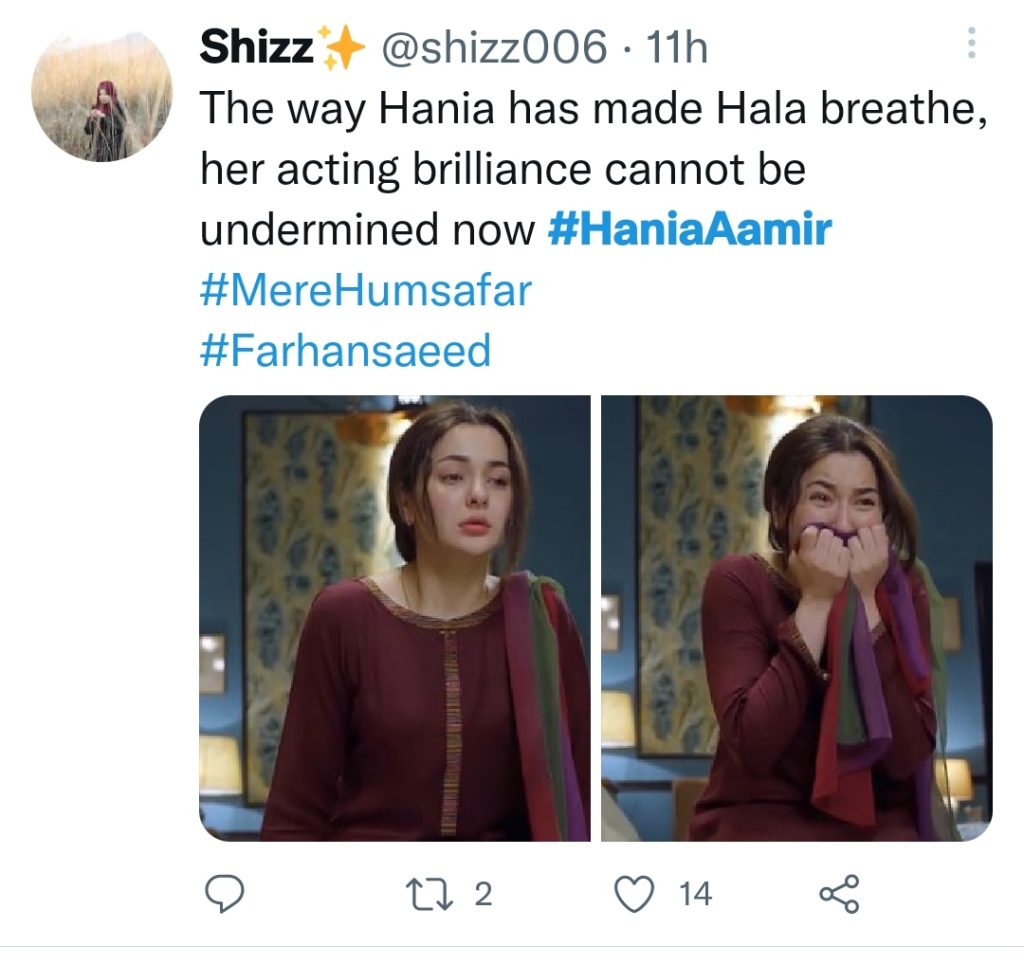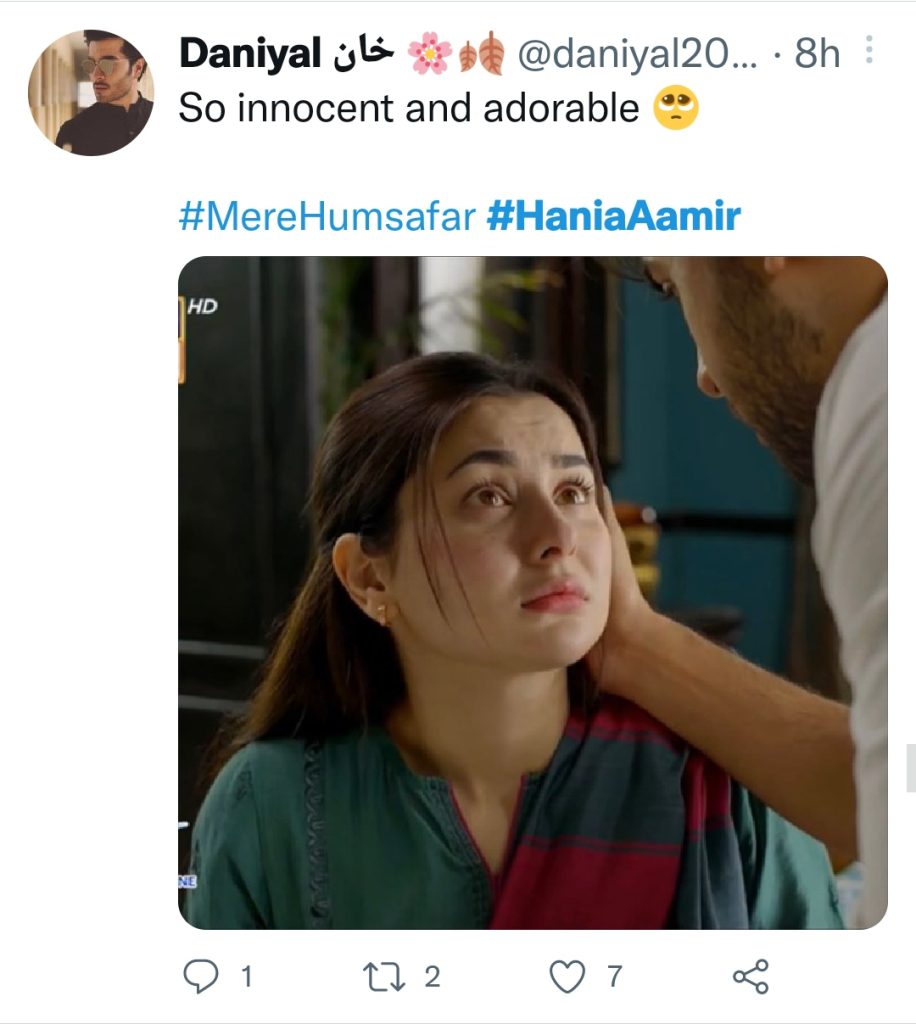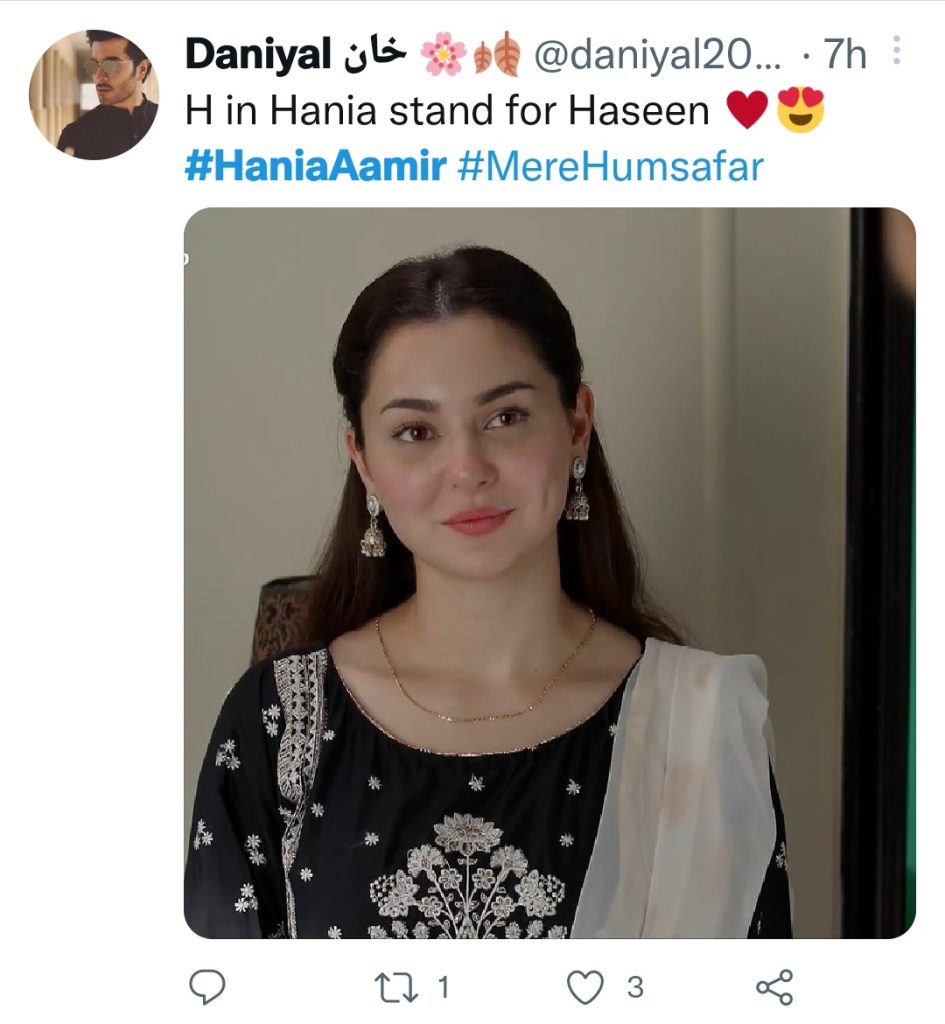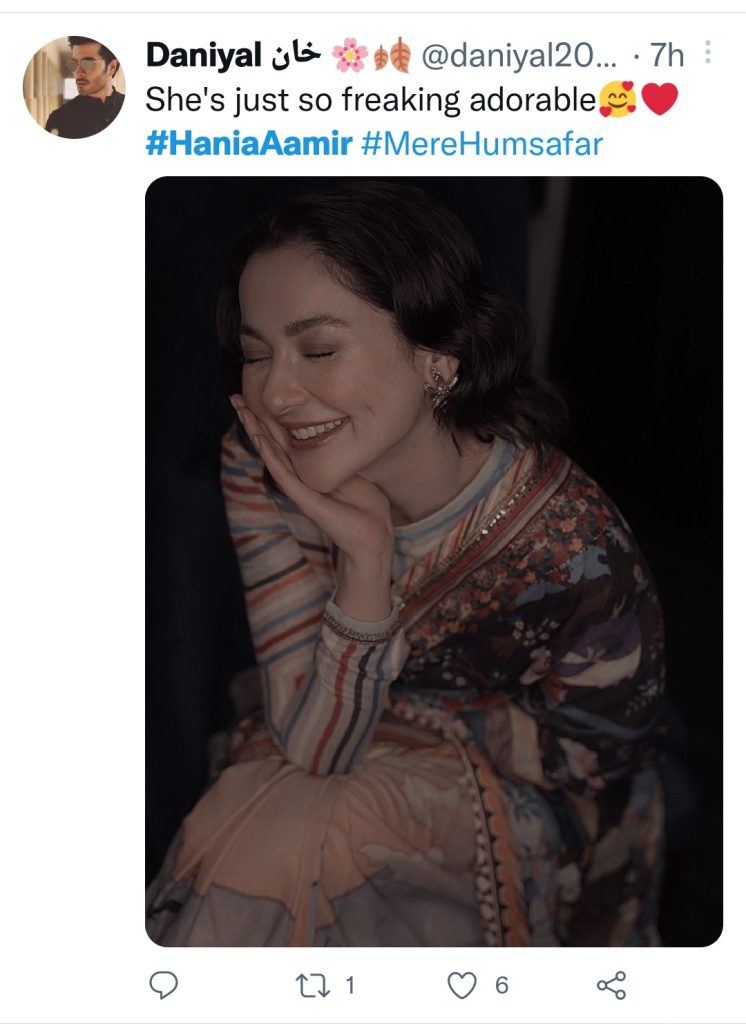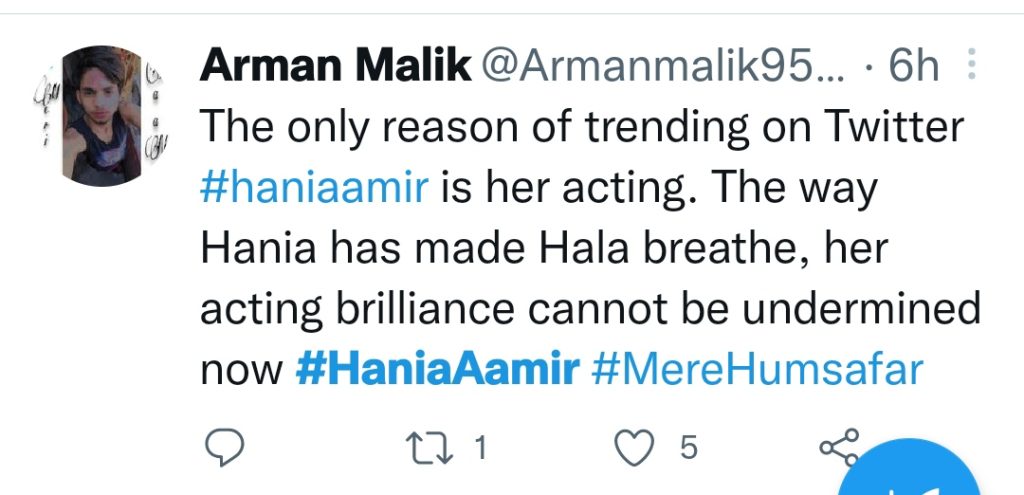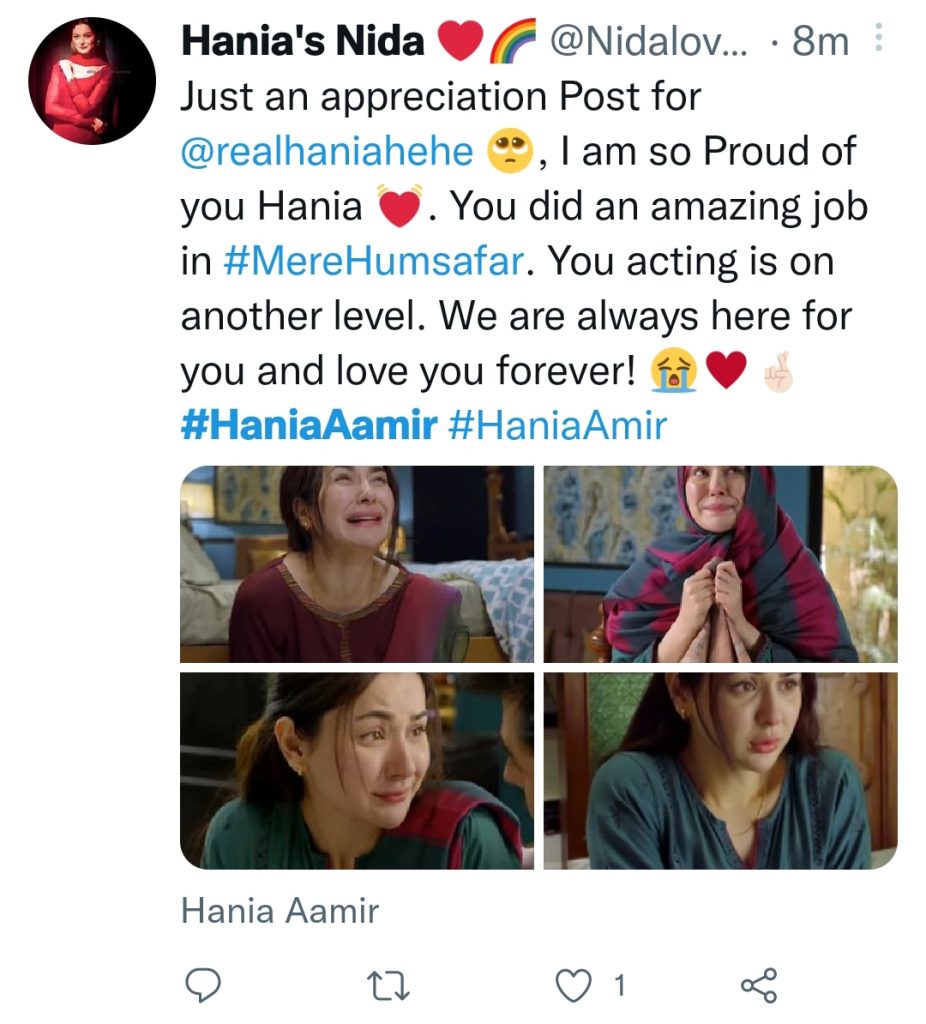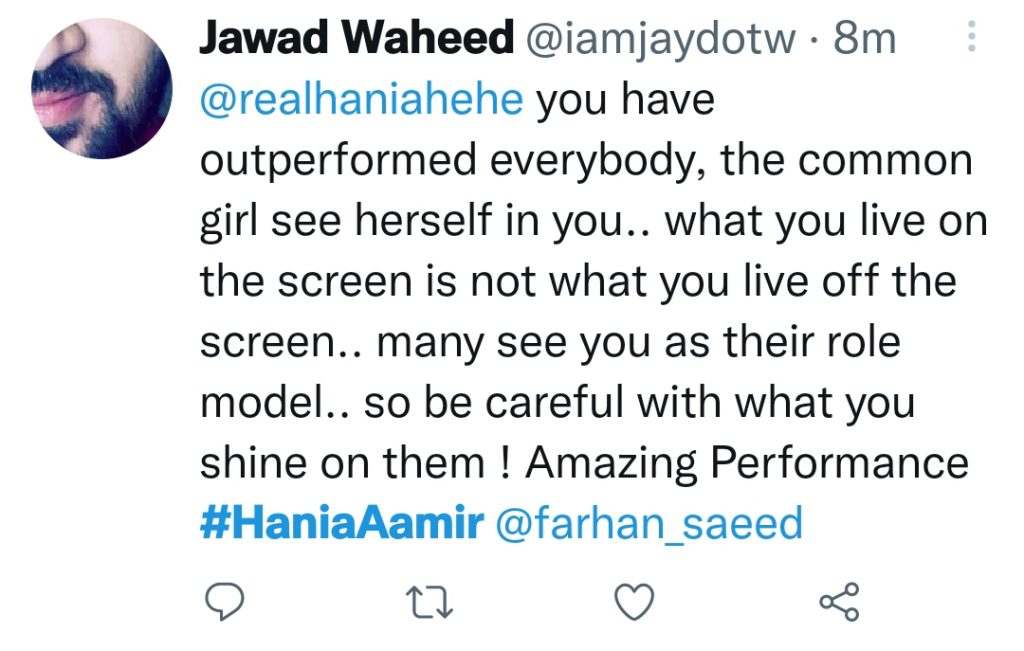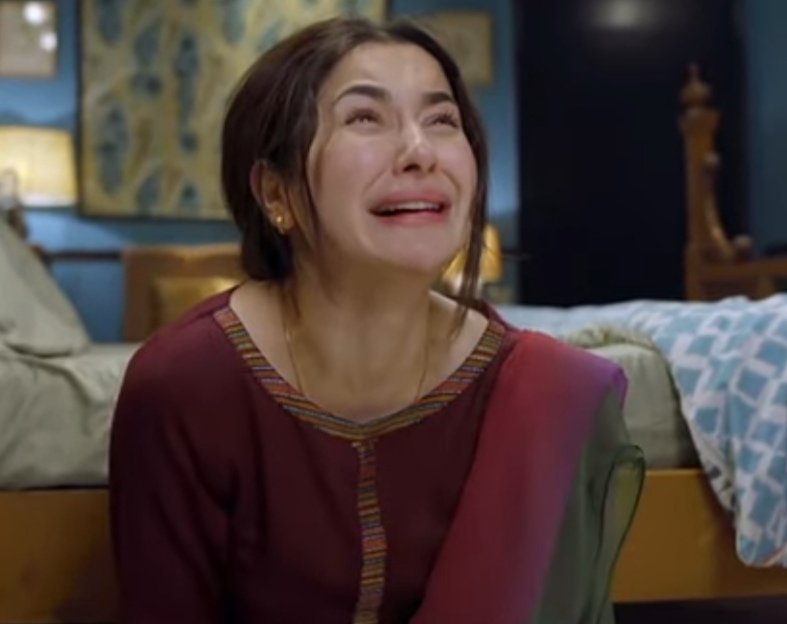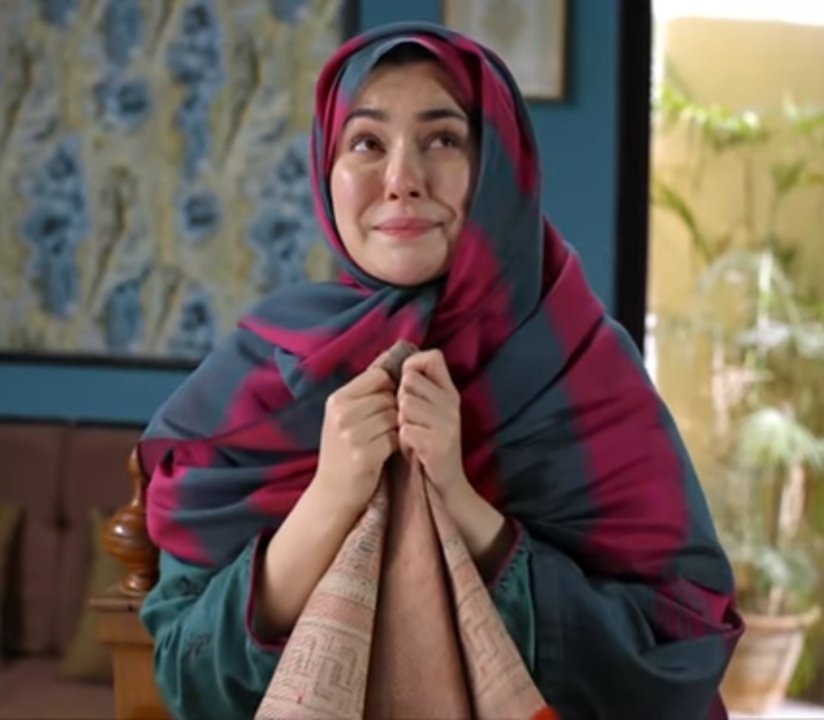 />