Aima Baig and Shahbaz Shigri were a couple a few months back. They were engaged and were always spotted together. People loved how they looked together but things went sour between them and they both ended up calling off their engagement.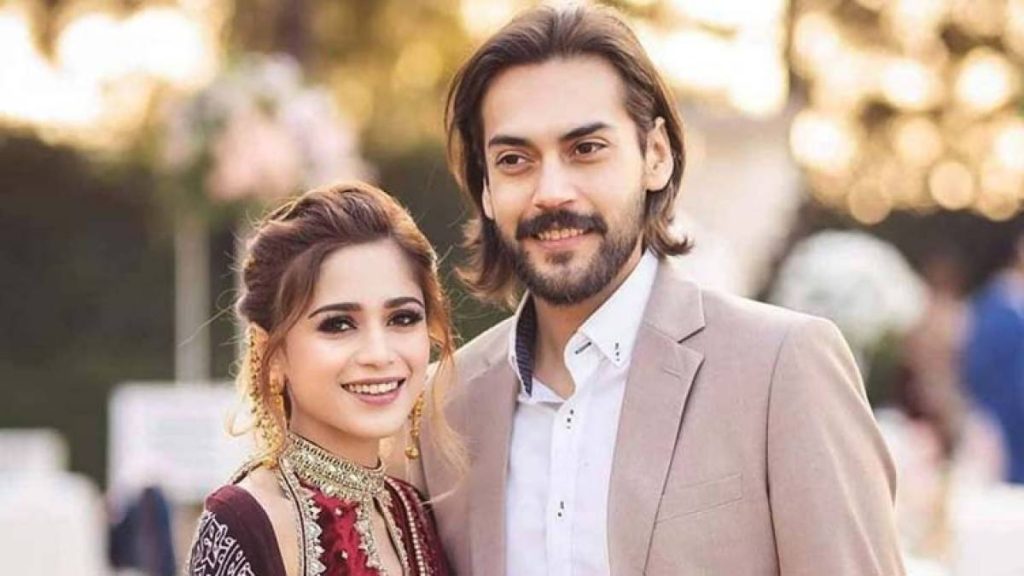 They both unfollowed each other on Instagram and then the news of their engagement ending got all over social media. Things turned ugly later on when a model accused Aima Baig of stealing her boyfriend and cheating on Shahbaz Shigri while they were engaged. Shahbaz did not say anything at that time and Aima was dragged a lot on social media by the model Taloulah Mair who even had messages exchanged between Aima and her boyfriend Qes Ahmed.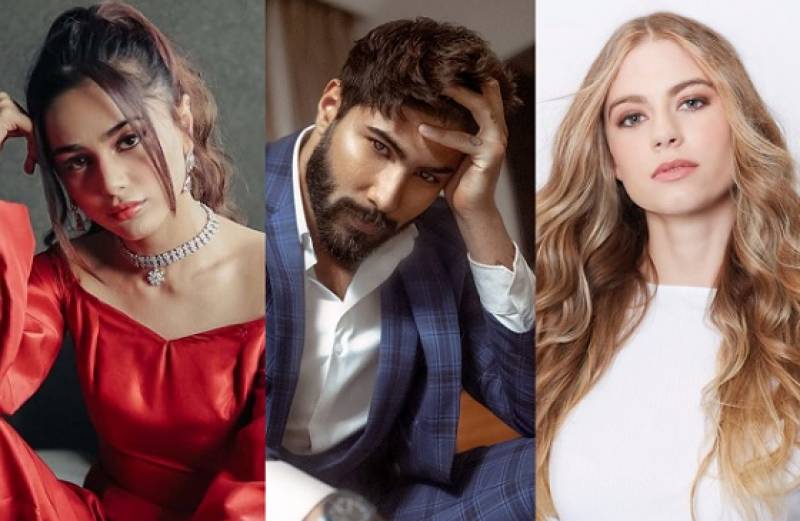 Things seems to have been changing now as both Aima Baig and Shahbaz Shigri have followed each other back on Instagram: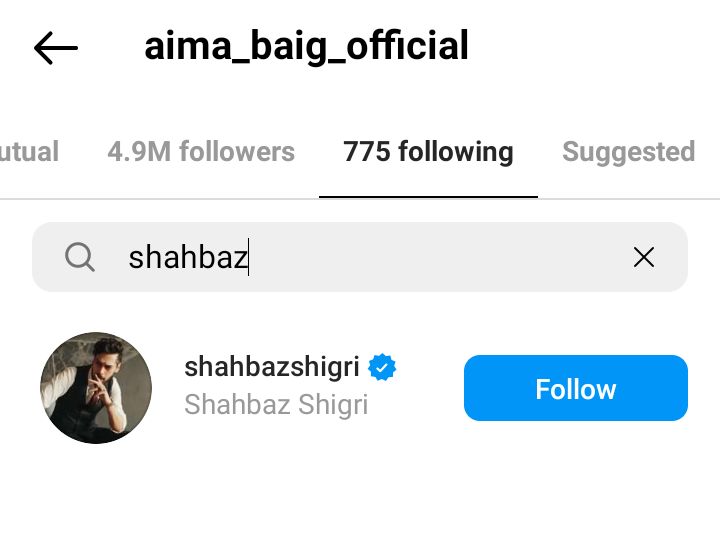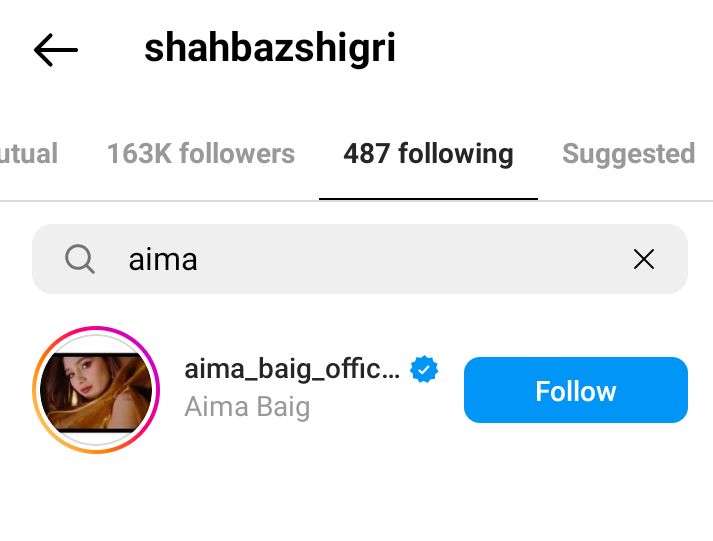 People are reacting to both the stars following each other with their own takes. Some think that seeing Syra Yousuf and Shahroz Sabzwari cordial may have helped them follow each other back while majority attributes this development to Kaifi Khalil's Kahani Suno which Aima Baig also sang later as an expression of her feelings.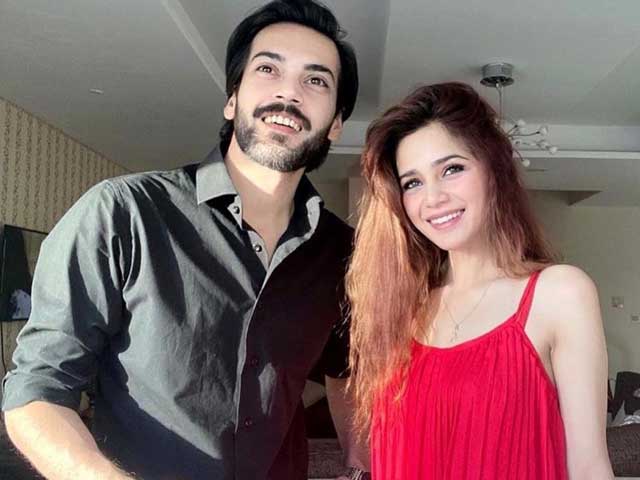 This is what the Internet has to say as Aima and Shahbaz follow each other again on Instagram: