Umer Sharif is a legendary comedian, actor, director, producer, and writer in Pakistan's entertainment industry. He is regarded as one of the greatest comedians in the sub-continent. The legendry comedian has been suffering from cancer for the past few years and he has appealed to the prime minister of Pakistan to help him in his treatment.
In the video, Umer Sharif quoted that he has always helped Imran Khan with the fundraising of his cancer hospital. He has appealed to the prime minister to help him in this crucial time and facilitate his traveling abroad, as per the Doctor's advice.
Later on, journalist and anchor Waseem Badami Clarified that Umer Sharif is not in need of financial assistance. He wants the government to facilitate his traveling to America through an air ambulance.
After Umer Sharif's video message for PM Imran Khan, celebrities also extended their support for Umer Sharif and requested the prime minister to help him in this crucial time and provide him assistance in traveling abroad through an air ambulance for timely treatment. Check out Celebrities' posts below.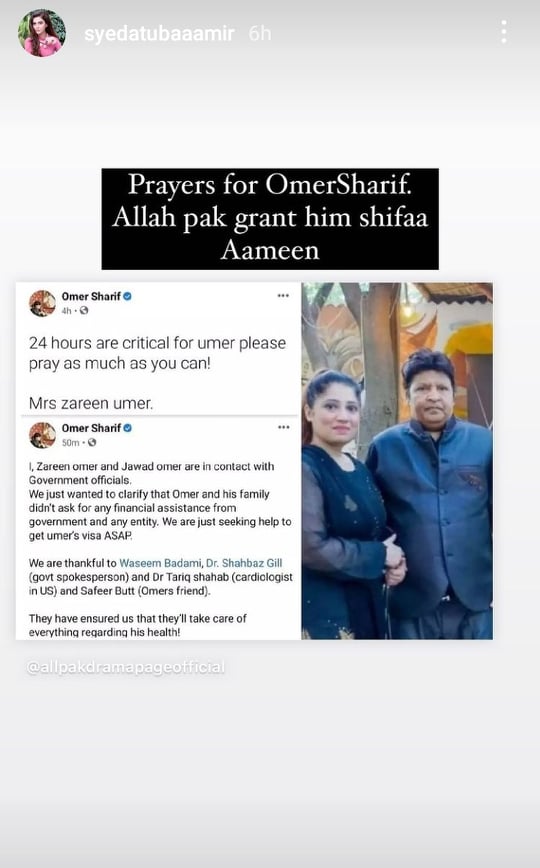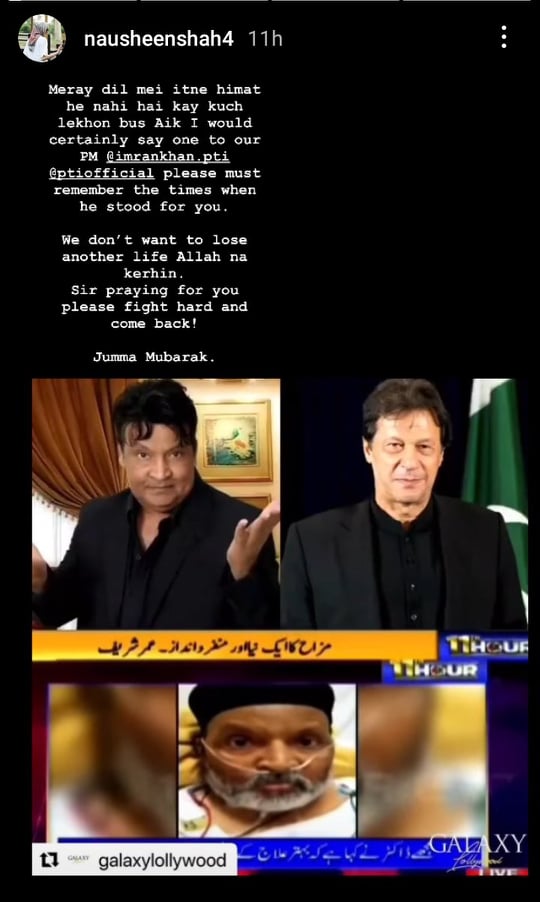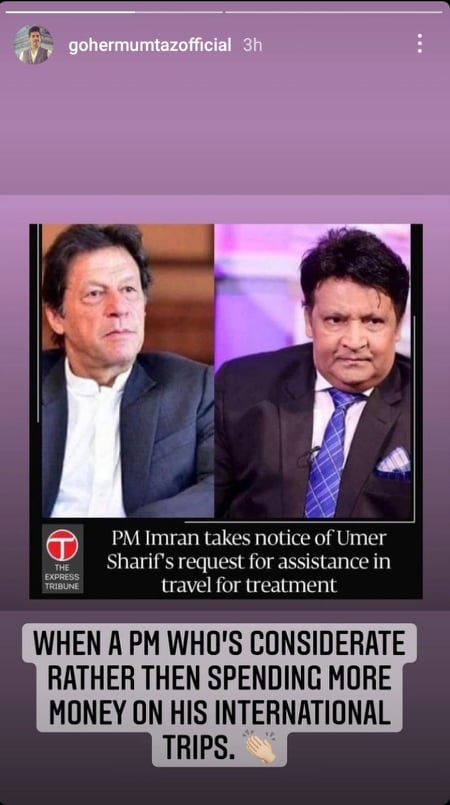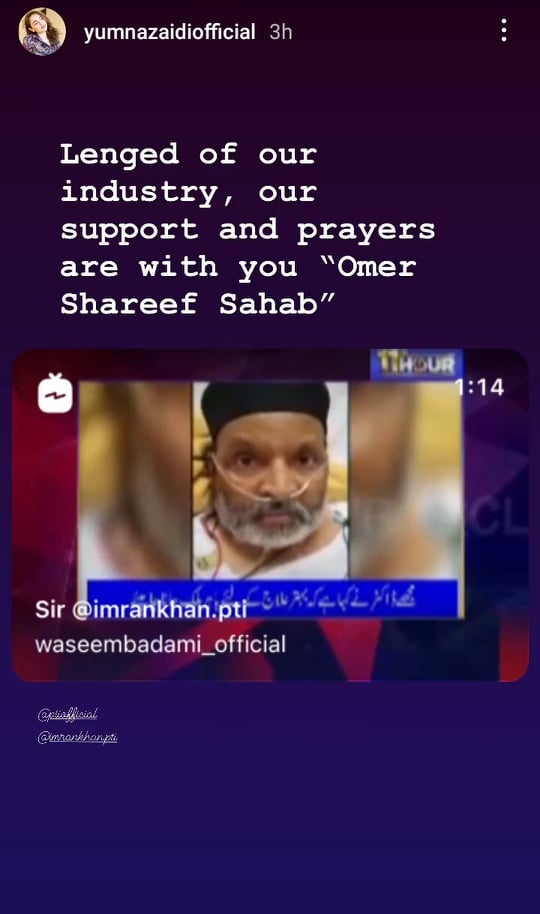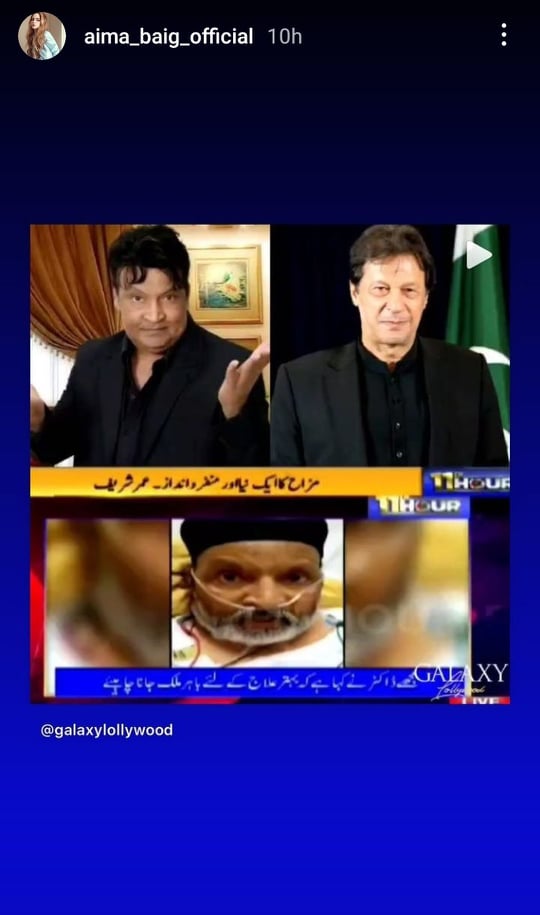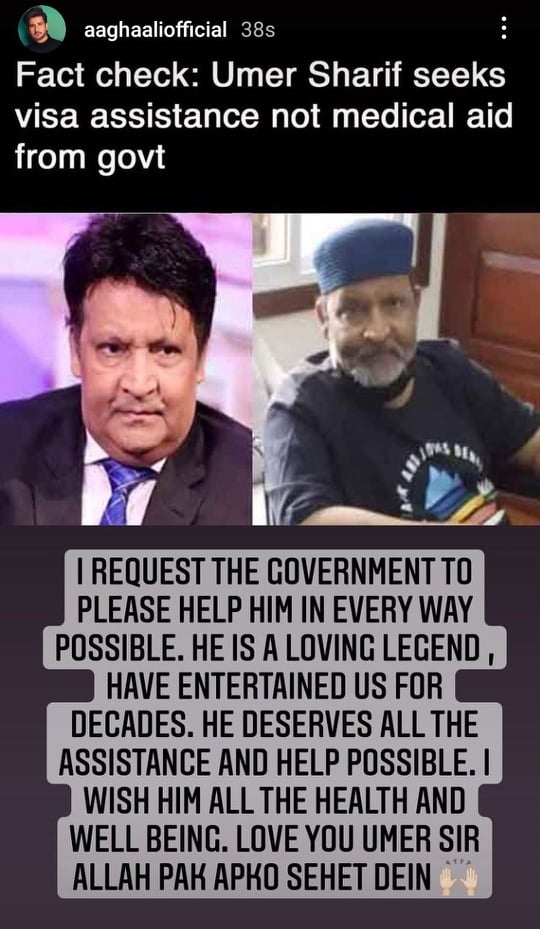 Later on, Umer Sharif's wife has also updated that their family is in contact with government officials.