Cricket Heroes wishing Eid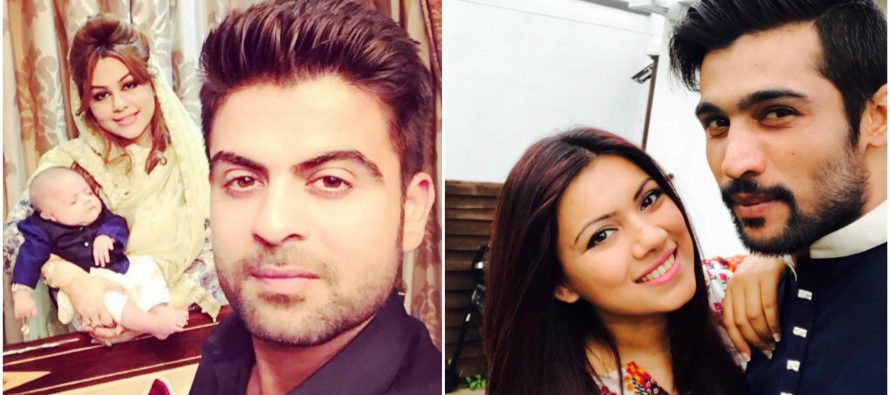 The end of the Holy month of Ramazan is marked by the auspicious occasion of Eid-ul-Fitr. It is one of the most celebrated occasion that is awaited by Muslims throughout the year. The fasts that Muslims observe during the Holy Month of Ramazan is rewarded by the celebrations of Eid. Our national heroes, expressed their love for the occasion and wished Eid to the fellow muslims in this way:
Eid mubarak to everyone from us, stay blessed always🙏😍😘 pic.twitter.com/JBccPpFIEn

— Mohammad Amir (@iamamirofficial) June 25, 2017
Muhammad Amir, who became a married man last year, posted a selfie of himself with the missus on twitter wishing his fans a happy Eid.
His fellow Champions trophy winners didn't forget to wish everyone Eid Mubarak either:
Eid Mubarak dostoon 🌙🌙🌙

Let's do special Duas for our country, for peace, justice for the oppressed, and the well being of our youth #Ameen

— Shoaib Malik (@realshoaibmalik) June 24, 2017
Eid Mubarak to U all 💐💐💐, Be a source of HAPPINESS for all always , look after each other , Enjoy this EID , stay blessed , AAMEEN

— Mohammad Hafeez (@MHafeez22) June 26, 2017
Eid Mubarek to everyone May Allah bless us all Ameen

— Azhar Ali (@AzharAli_) June 26, 2017
Eid mubarak to all 🙂 have a great one:) spread love and peace ✌🏻

— Imad Wasim (@simadwasim) June 26, 2017
SALAM EID MUBARAK T EVERYONE pic.twitter.com/N70mrwXRqS

— Rumman Raees (@rummanraees15) June 26, 2017
And of course the selfie king wished his fans a great eid by attaching a selfie of himself with his better half and his adorable son:
آپکو اور آپکے اہلے خانہ کو ہماری طرف سے دلی عید مبارک pic.twitter.com/F1wK7y43O9

— Ahmad Shahzad (@iamAhmadshahzad) June 26, 2017
Cricket stars, other than the members of Sarfaraz 11, also wished a happy Eid to the Muslim Ummah:
EID Mubarak & here ..

Shabby ki jappi 🤗for every1 on this special day..

— Shoaib Akhtar (@shoaib100mph) June 26, 2017
#EidMubarak Everyone…May this be a new beginning of greater Prosperity,,Success & happiness for all of us #BeHappy #BeSafe & #StayBlessed

— Waqar Younis (@waqyounis99) June 25, 2017
Eid Greetings to all.. have a great day and may all your wishes come true.

— Ramiz Raja (@iramizraja) June 25, 2017
We face ups&downs in life.Triumph can easily follow with tragedy.We mourn what we can't change &give thanks for what we r given #EidMubarak

— Wasim Akram (@wasimakramlive) June 26, 2017
#EidMubarak pic.twitter.com/Kun3bNNREW

— Saeed Ajmal (@REALsaeedajmal) June 26, 2017
...
---