Fawad Khan Looks Great In His Latest Photo Shoot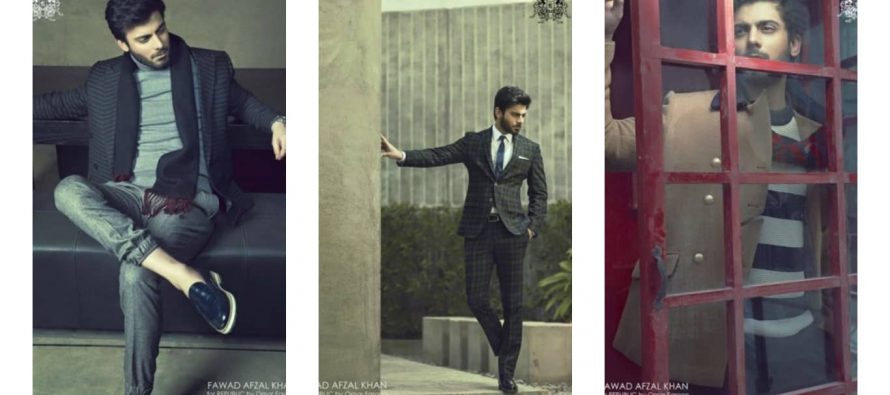 Fawad Khan seems to be enjoying doing some small projects in Pakistan. He is not shooting for the films he has signed yet but we have recently seen him the Tapal commercial and now he is also seen endorsing the brand Republic. There are billboards everywhere in which we can see Fawad Khan because Pakistanis love him and anything that he promotes gets popular without any doubt. Fawad Khan has been busy in India but now that we are seeing him in advertisements and promoting brands hopefully we will see him on television too. Fawad Khan has always said that he is an introvert by nature so he avoids being seen in public and giving interviews as much as he can. He however had to overcome his introvert nature when he was busy promoting his film in India because you cannot refuse to promote a film you are playing a lead role in. Fawad Khan has signed four films in Pakistan. He will also be seen making a guest appearance in the film Ho Mann Jahan.
Here are some pictures from Fawad Khan's latest photo shoot.
---