Geo TV dramas have a definite audience who religiously wait for these dramas. Few Geo TV dramas of 2019 impressed the viewers with their must-watch quality and twists and turns. There were some Geo dramas which became so popular that the actors and other people associated with them were actually surprised with the response these dramas got. Some of these Geo TV dramas had a different storyline which impressed the viewers. All of these dramas topped the ratings charts and hence were considered ultimate hits of 2019. The good thing about most dramas that air on Geo TV is that they always have some lesson or the other. This is the main reason why there are so many drama watching viewers are always watching two or three dramas regularly on the channel.
Here are the top 5 hit Geo TV dramas of 2019.
Alif
Writer: Umera Ahmed
Director: Haseeb Hasan
Producer: Epic Entertainment
Alif was the most awaited drama of this year because this drama is based on Umera Ahmed's popular novel. Another reason why viewers were waiting for this drama impatiently was that Hamza Ali Abbasi was making a comeback on television after a long break. The most important element and the biggest attraction of Alif was its storyline. Like many other dramas written by Umera Ahmed, Alif too has a spiritual and religious element which always resonates with the viewers when done right.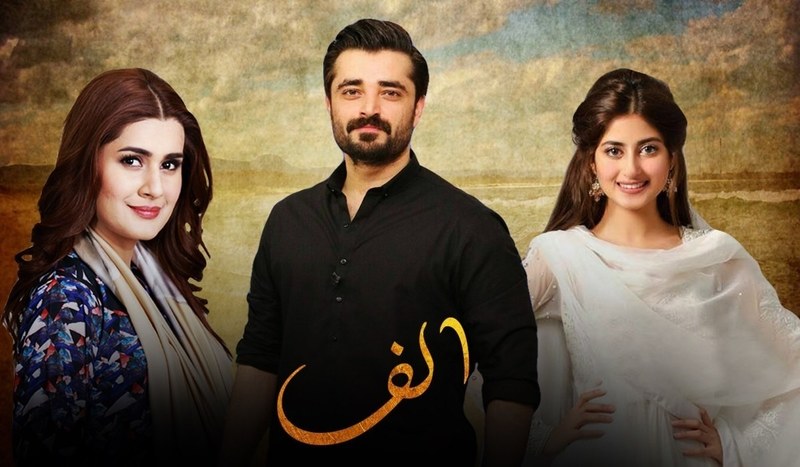 Although Alif has been on air only for a few weeks but it is already one of the most watched and liked Geo drama. The viewers are enjoying watching the journeys of the leading characters and the drama has been shot beautifully too. Alif's dialogues and characters have won the viewers over completely. Hamza Ali Abbasi and Sajal Ali's performance is being loved by the viewers. This drama keeps on giving the viewers something to look forward to every week and just gets better as the story moves forward. Alif will most likely get even more viewership and love from the audience as the story progresses.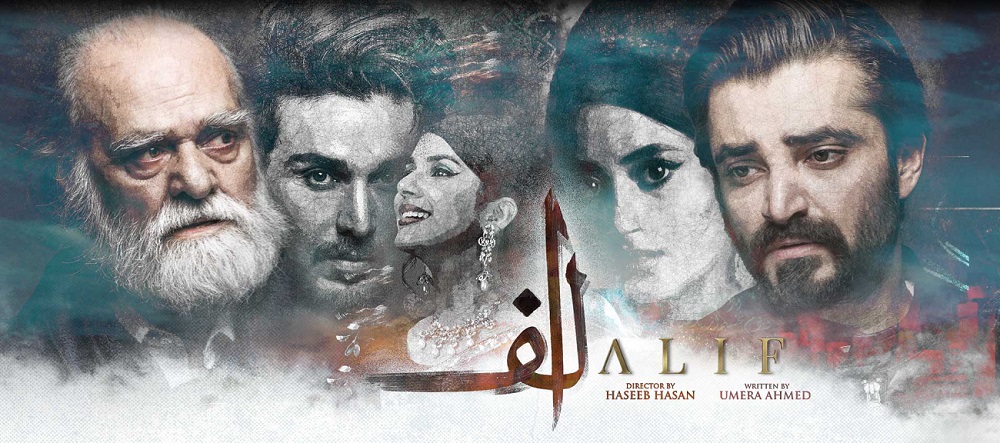 Ab Dekh Khuda Kya Karta Hei
Writer: Syed Zarrar Ahmed Pirzada
Director: Syed Ali Raza Usama
Producer: Babar Javed
Ab Dekh Khuda Kya Karta Hei was another Geo TV drama this year which was a super hit. The story of this drama was relatively new and it was an emotional drama which made the viewers cry buckets of tears. This drama showed how a rich business man traps a poor girl and eventually he pays for his wrongdoing. This drama was fast paced and it had many tracks which kept the viewers' interest alive right till the last episode. Sanam Chaudhry was already the favorite actress of the viewers but she became an even bigger hit after she starred in this play. After playing a negative role in the popular drama serial Ghar Titli Ka Par, she surprised the viewers by playing an innocent role in this drama.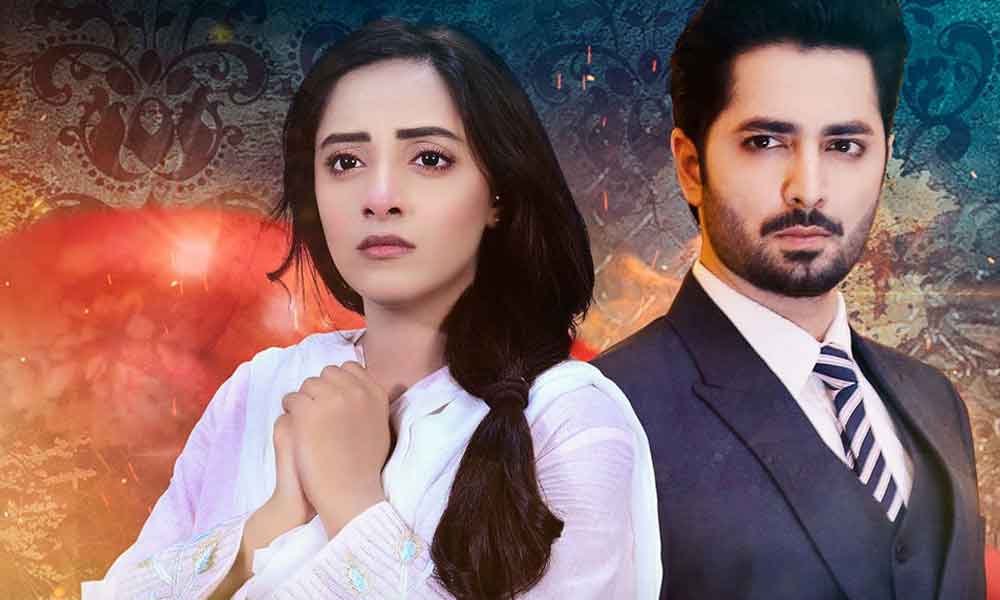 Danish Taimoor also played the role of a snobbish businessman with no morals perfectly well. The drama covered the journey of both these characters so well that the viewers had no idea what turn the story will take as it progressed. Ab Dekh Khuda Kya Karta Hei turned out to be the most popular drama this year. It started last year but ended in 2019. Ab Dekh Khuda Kya Karta Hei's story appealed to the viewers so much that other production houses also copied the idea.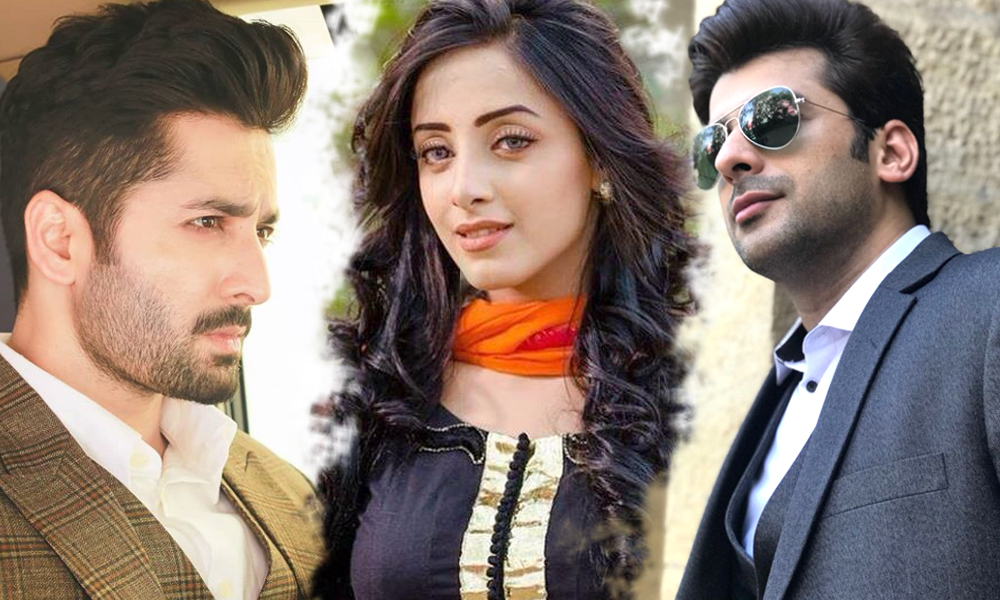 Yaariyan
Writer: Samina Ijaz
Director: Syed Wajahat Hussain
Producer: Dramaybaaz Entertainment
Yaariyan was a blockbuster Geo TV drama which broke all records of ratings. Yaariyan was loved by the viewers because of its entertainment value. Even those people who do not watch a lot of Geo dramas, tuned in to Geo to watch this drama. Ayeza Khan played a negative role in this drama. Yaariyan had a star cast with big names like Junaid Khan, Muneeb Butt, Hina Bayat, Mehmood Aslam, Shagufta Bhatti and Moomal Sheikh in it. Yaariyan's story was nothing new but it was a fast paced play which kept the viewers looking forward to more.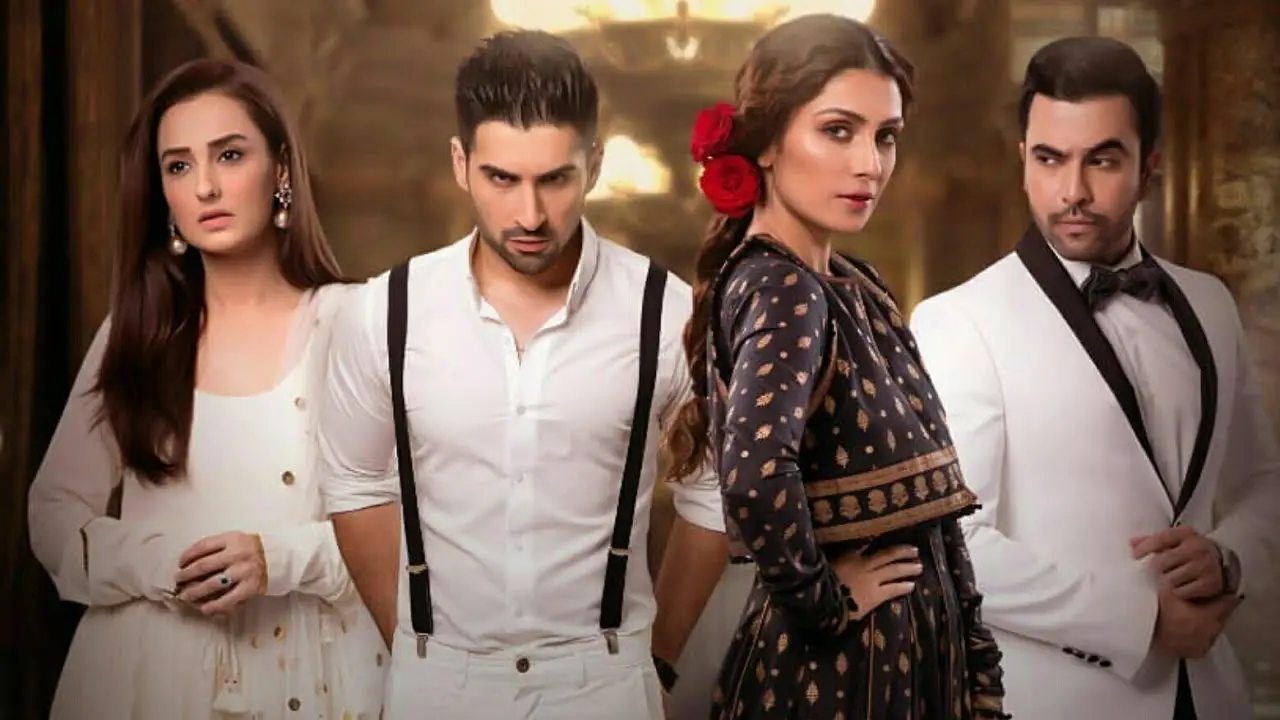 Yaariyan showed how a sister destroys the life of another sister but in the end the truth is revealed. Yaariyan was the most watched Geo drama this year.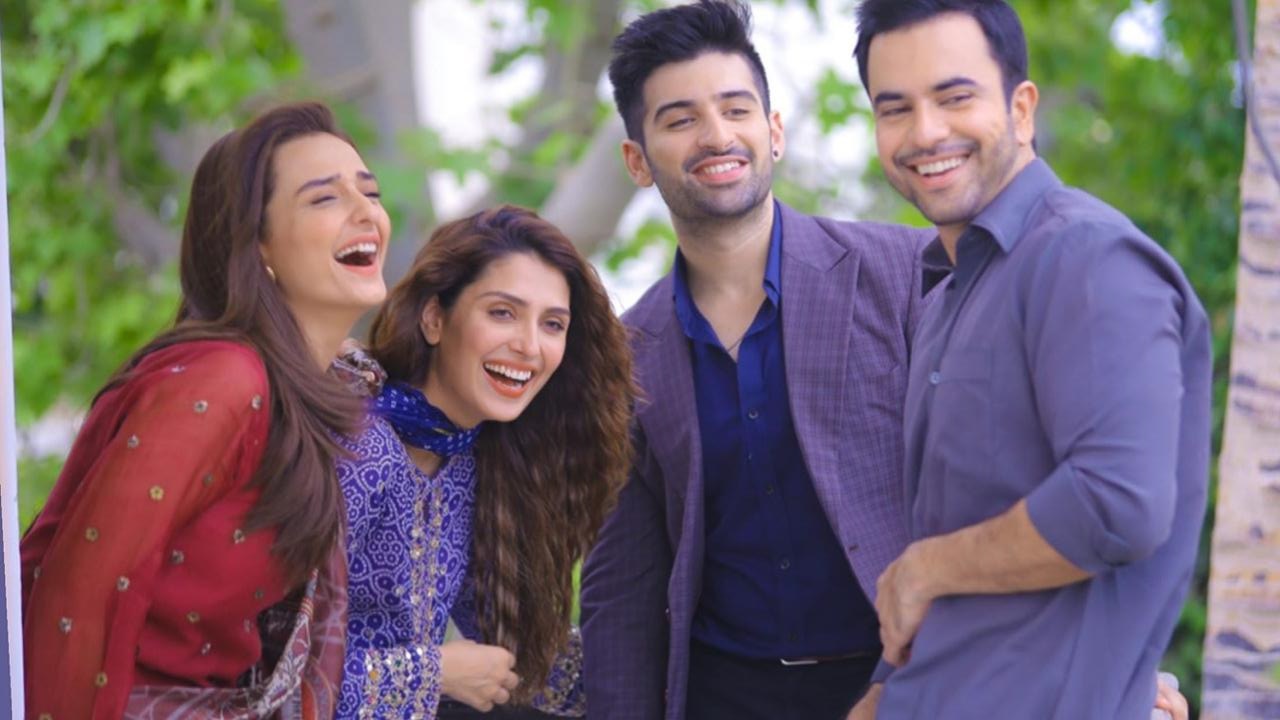 Kahin Deep Jaley
Writer: Qaisra Hayat
Director: Saima Waseem
Producer: 7th Sky Entertainment
Kahin Deep Jalay is the latest Geo TV drama which has been a massive hit. This drama has been getting high ratings and positive reviews from the viewers. Kahin Deep Jalay is the story of a girl who has a really good life before she gets married but faces a lot of problems after marriage. The story is somewhat typical but the relationships between different characters have been shown in such a realistic and emotional way that the viewers are deeply engrossed in the drama. The relationship between the siblings especially is being loved by everyone.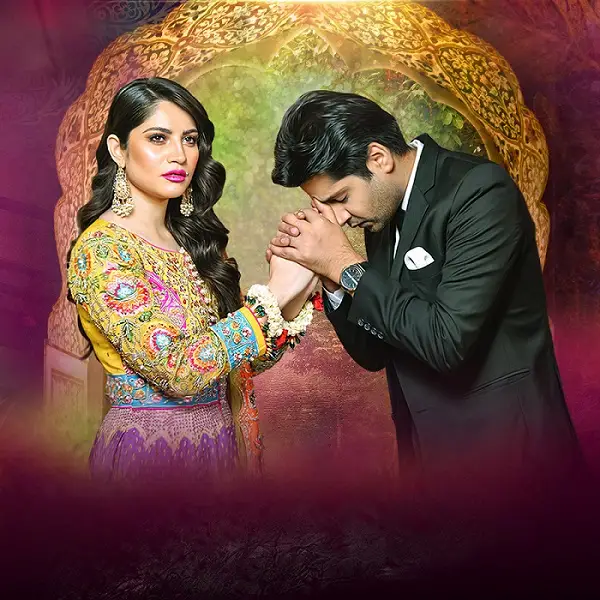 Kahin Deep Jaley has a big star cast with names like Imran Ashraf, Neelam Munir, Saba Hameed, Saba Faisal and Ali Abbas playing the leading roles in the drama. The first few episodes of this drama have been well received by the viewers and it is currently one of the most watched Geo dramas.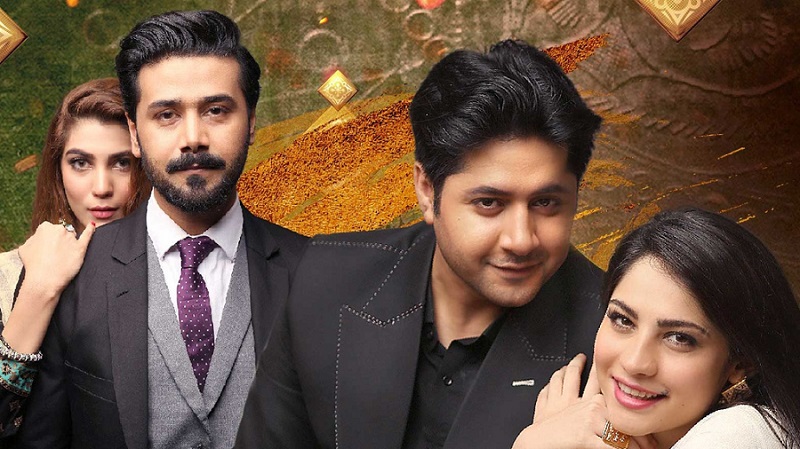 Mera Rab Waris
Writer: Jahanzeb Qamar
Director: Asad Jabbal
Producer: 7th Sky Entertainment
Mera Rab Waris was a Geo TV drama which had multiple tracks and a very interesting storyline. Mera Rab Waris was the story of a young girl who covers her head and takes her parda seriously. After she gets married in a modern family, she faces a lot of problems. The most interesting aspect of this drama were its characters and the relationship they had with one another. The storyline and different twists and turns were believable which made it easier for the viewers to relate to whatever they saw in this drama. This drama also had an engaging love triangle which was unlike any other. Mera Rab Waris showed the power of faith and prayers.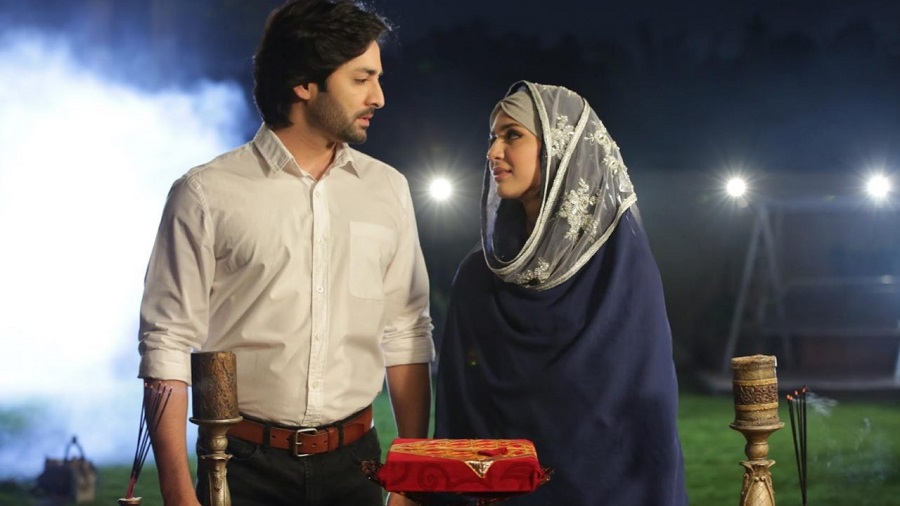 Madiha Imam, Mirza Zain Baig and Danish Taimoor's acting was liked by the viewers. These actors gave the best performances and Mera Rab Waris was also well directed. This was one of the highest rating Geo drama of 2019 which people waited for anxiously all week.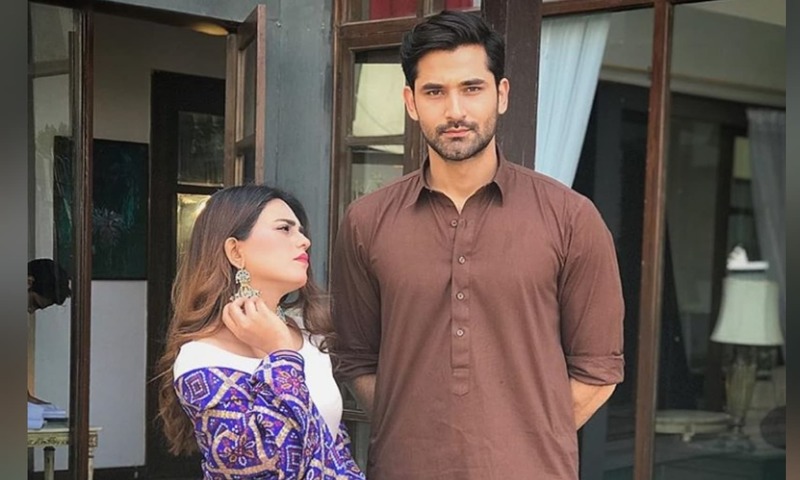 Which one of these Geo dramas have you watched? Which of these dramas was your favorite? Any other dramas which you would like to add to the list? Share your views in comments section.