Drama serial Hum Kahan Kay Sachay was generating a lot of attention, even before it aired, and rightly so because there are a few things one can't ignore about the show from the outset. Hum Kahan Ke Sachay Thay sets the tone right from the beginning for a drama that explores stories of love, hate and complicated relationships in a family.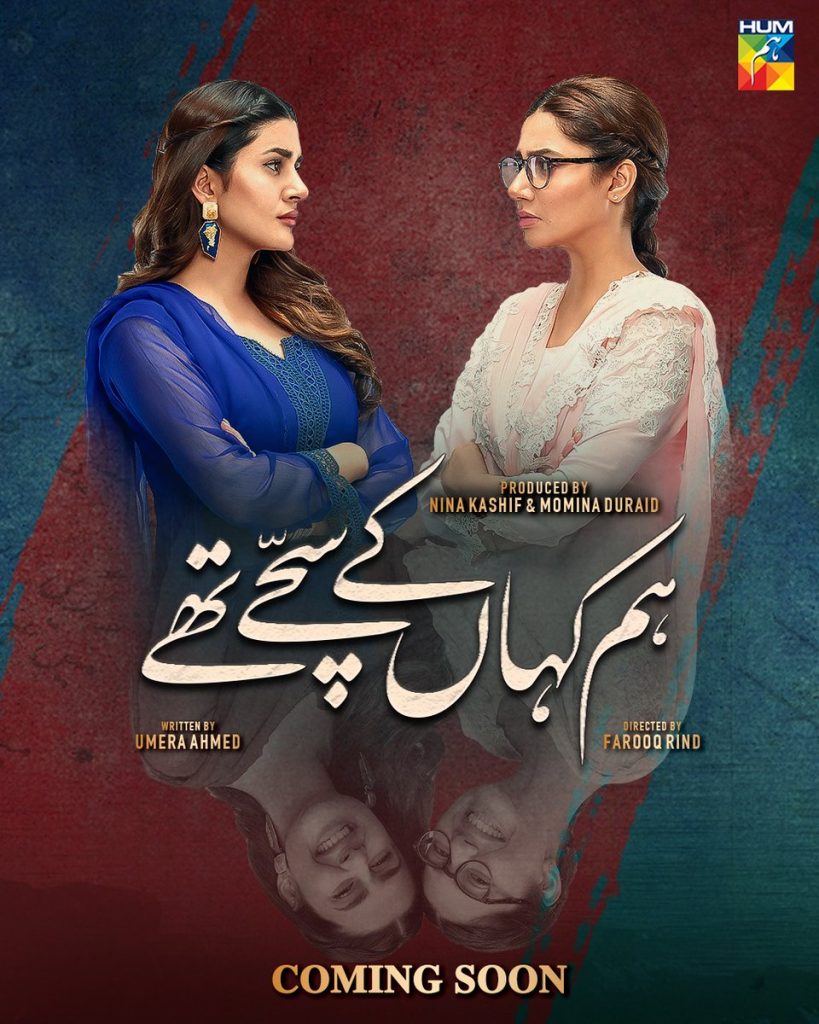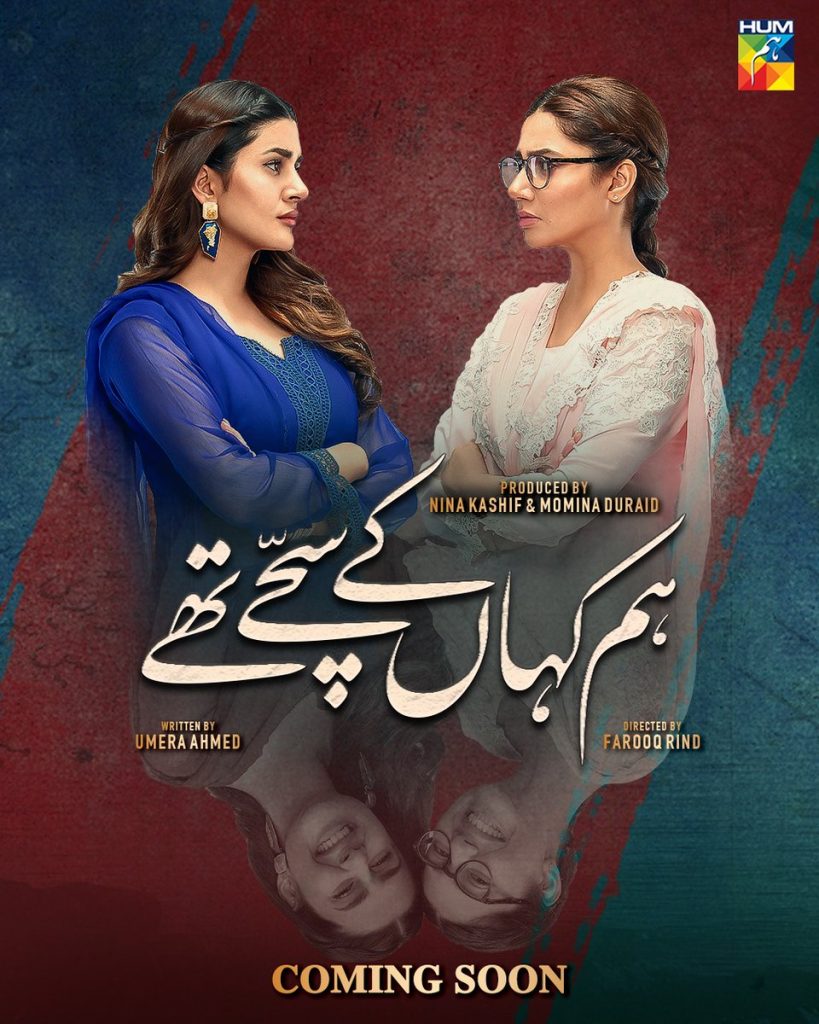 In the recent episode, as we all witnessed how Mashal took her own life in order to teach Mehreen a lesson. She pinned it on Mehreen and surprisingly as predicted, Aswad and all family members believed it too and Mehreen got arrested for that. Everyone blamed Mehreen for it except for Aswad's mother and Safwan. Safwan was the only one who went to the prison to meet Mehreen.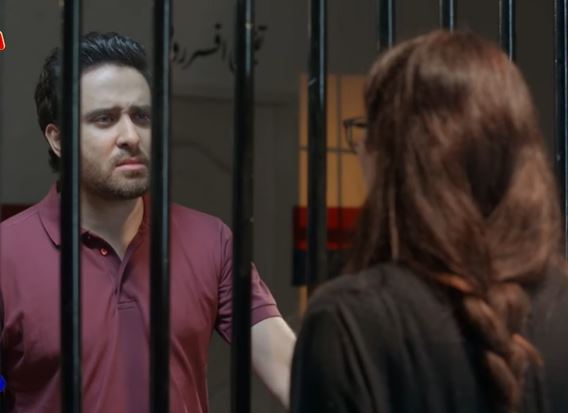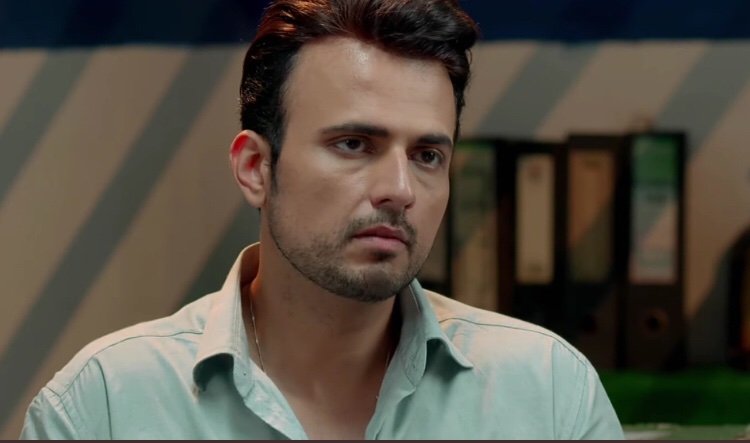 After the recent episode of Hum Kahan Ke Sachay Thay, the public is divided between Aswad and Safwan. Twitter was flooded with tweets after the latest episode and as usual this time too Aswad's character was criticized and compared with Safwan's character. Let's have a look!
Saffan trying to console Mehreen and give her comfort is the best part of the ep Him sitting beside her and telling her that he believes her and without doubting comforting her
Saffan is a true gem who really deserves happiness @Haroon_5hahid @TheMahiraKhan#humkahankesachaythay pic.twitter.com/rEi6QzMmb7

— Shehnaaz F Mir (@ShehnaazMir) October 5, 2021
IF beauty without brain 🧠 had a Face 👇(Aswad Ayub)#humkahankesachaythay #Aswad @MukhtarHoonMein pic.twitter.com/VRl1G9vcwH

— سعدsadia jeelani (@JeelaniSadia) October 5, 2021
I will murder this bitch
I'm losing my patience 😭 #HumKahanKeSachayThay pic.twitter.com/92SVi5wY1I

— Pizda (@Pizda_oo) October 3, 2021
I've witnessed kalpana's death from Gajhni, groot, Nairobi, Tokyo, mufasa's death. Nothing managed to make me cry but seeing Mahira Khan's scene with Safaan in #humkahankesachaythay put me in tears. Mahira's acting is top notch. What an actress 👏👏👏♥️

— Raazberry 🦋 (@khanMikasa) October 3, 2021
If we only preserved people like Saffan in our life . 💔 #humkahankesachaythay pic.twitter.com/ki8DvS6VuK

— ✨ (@invincible_4200) October 5, 2021
In world of Aswad be like safan ❤️#humkahankesachaythay pic.twitter.com/omNONtBbBi

— Um E (@Um_E_kashmiri) October 4, 2021
Desperately in need of Saffan in my life #humkahankesachaythay pic.twitter.com/TNw3D5KiGo

— Sana Khattak 🇵🇸 (@SanaKtk16) October 4, 2021
So once again #mehreen choose toxic aswad over sincere saffan🙄🙄
( after all the toxicity she expects some good from him) #humkahankesachaythay pic.twitter.com/1NE5RUaypI

— Uroojmunir (@Uroojmunir3) October 3, 2021
Not Mehreen thinking that bastard will help her
😑😑#HumKahanKeSachayThay pic.twitter.com/C1YUvdARcm

— Pizda (@Pizda_oo) October 3, 2021
Among all the chaos,it was so pleasing to see Saffan visiting Mehreen #HumKahanKeSachayThay pic.twitter.com/JHeUEYqct9

— Z.M (@zareen_mahmood) October 3, 2021
Mehreen: mene mashal ko mahi mara
Saffan:mehreen mai ye puchne nahi aya ye batao mai kya krsakta hun 💔 @TheMahiraKhan im sorry! Im out of words. Just want to say this is your best we have seen (exceptional) LOVE#humtv#humkahankesachaythay #mahirakhan pic.twitter.com/wIbglxLeBF

— syeda Naureen Naqvi (@nono_shah) October 3, 2021
M: mny nahi mara usy
S: mn tum sy puchny nahi aya.m to puchny aya hoon k mn kia kr skta hu tumhare liey..
And then the tears in their eyes 🔥

Safan has all my heart .
I really don't like that Toxic Aswad who doesn't deserve M' love.#humkahankesachaythay pic.twitter.com/zEfle4rJRu

— 𝔸𝕚𝕤𝕙𝕒 𝕂𝕒𝕥𝕙𝕚𝕒 😉 (@AishaKathia) October 3, 2021
I need someone like Saffan bs bt khtm …. 🥺❤️😭💔 #humkahankesachaythay pic.twitter.com/gN0CcRGJxx

— ہیر🥀 (@apki_nh_hu) September 28, 2021
One powerful scene it was.
If they don't end up together, it would've been a waste to watch this whole drama..#Saffan#Mehreen #MahiraKhan #HaroonShahid #HumKahanKaySachayThay #humkahankesachaythay pic.twitter.com/vuzIXEEthy

— Dr. Chalghozaa🇵🇰🇵🇸🇹🇷 (@Marghaee) October 4, 2021
"Wahi Aswad Jo tumhe dhangka lawyer na karkey desakaa" 😂😂😂

When she asks him not to come to help her anymore, he again obliges her wish 🥺💙 Saffu 💙#humkahankesachaythay pic.twitter.com/283T3IVjcM

— ✨Nita 💓 Rra✨🍀🌹 (@ShrNita) October 4, 2021
Aswad is the biggest asshole and most irritating character I have ever seen on any TV drama so far

#humkahankesachaythay pic.twitter.com/HwLkmZuOgR

— BOSS BABE ☕ (@DaPakistaniBabe) October 3, 2021