Nadia Khan is a distinguished Pakistani television actress and host . She started her career from acting, her claim to fame drama was Bandhan with Nauman Masood. Nadia , then switched to hosting after her marriage. Now a days, she is hosting a morning show at PTV named Morning at Home .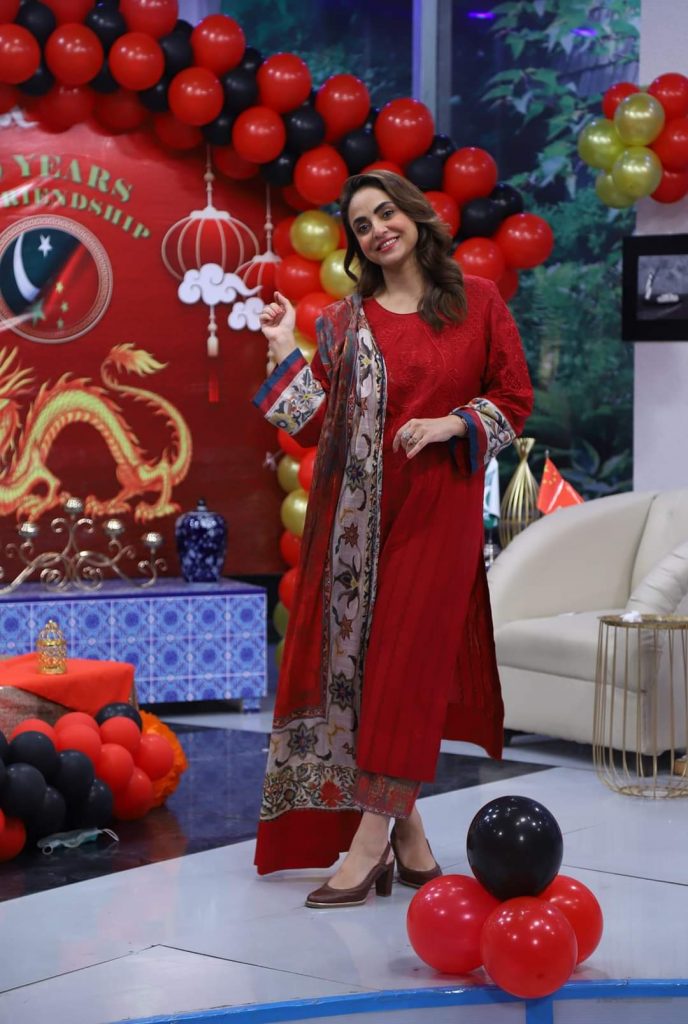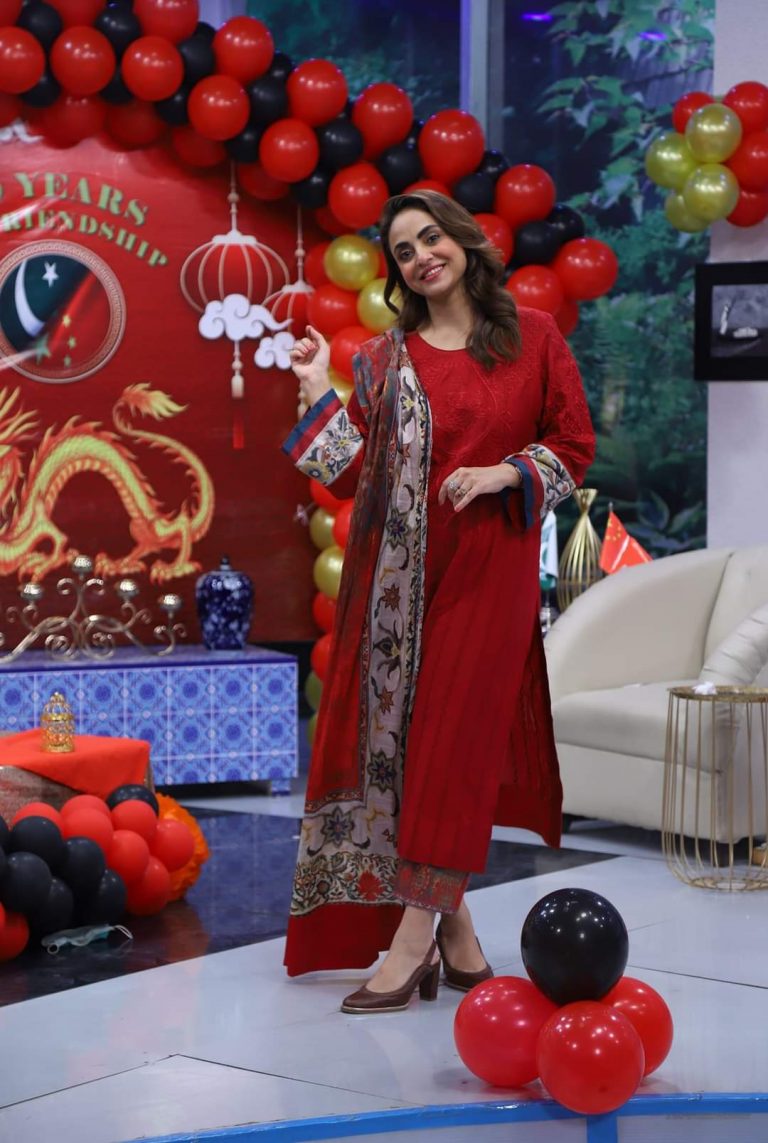 Recently, Nadia Khan appeared in Ary Digital's show Har Lamha Purjosh. In a segment she was asked a question about actress Meera. Nadia , while giving reply to the question instantly started talking in famous Meera's accent.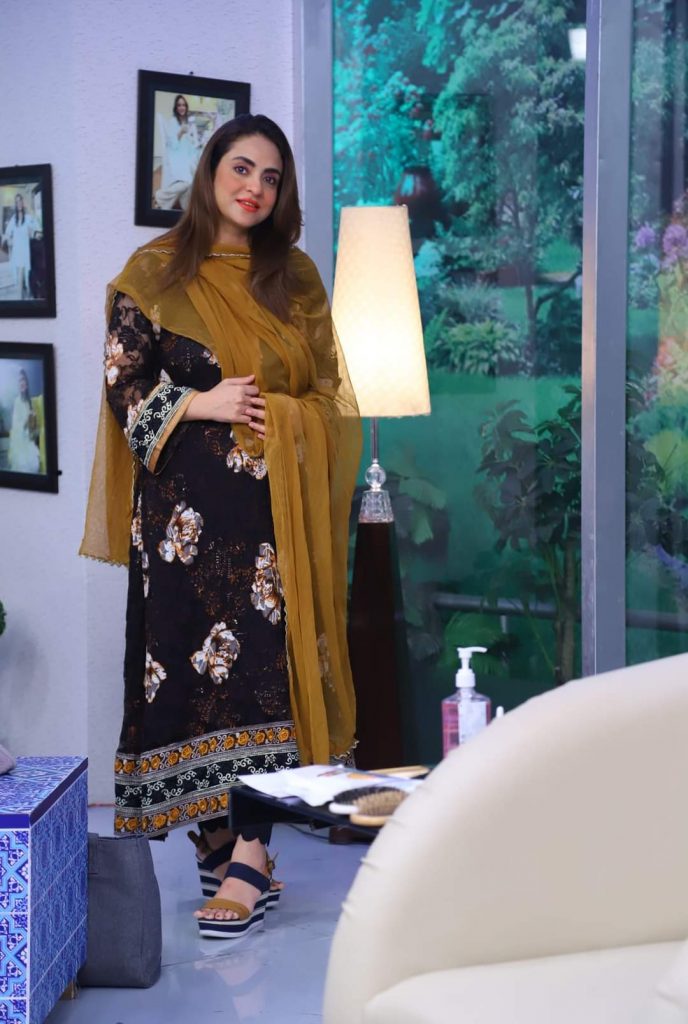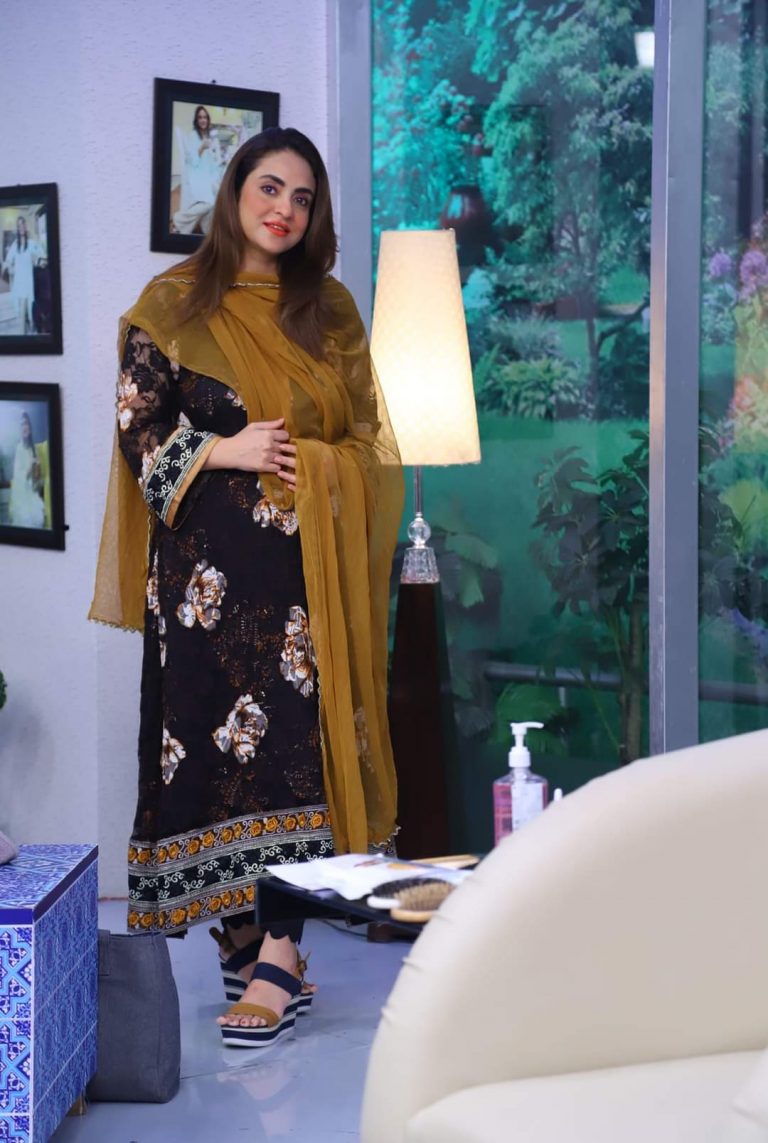 Nadia said in Meera's tone, " Meera seems confused "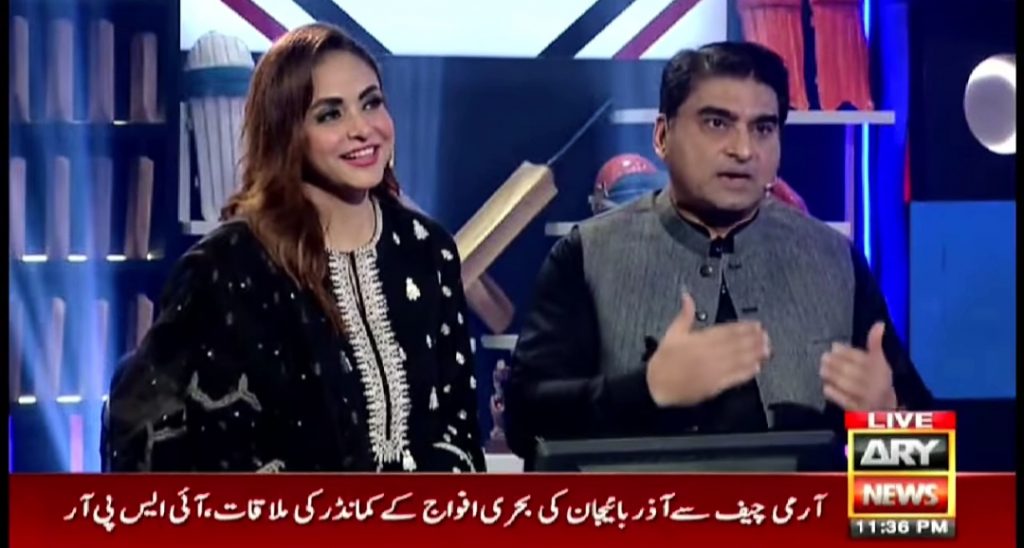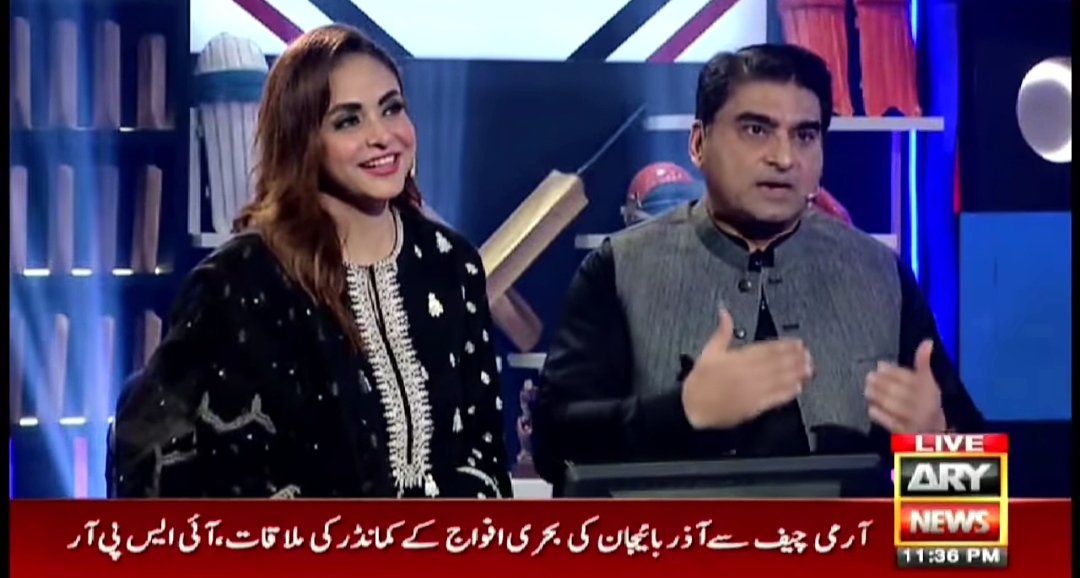 Nadia also replied to a question about herself while acting as Meera, she said, " Nadia portrays wrong image of me "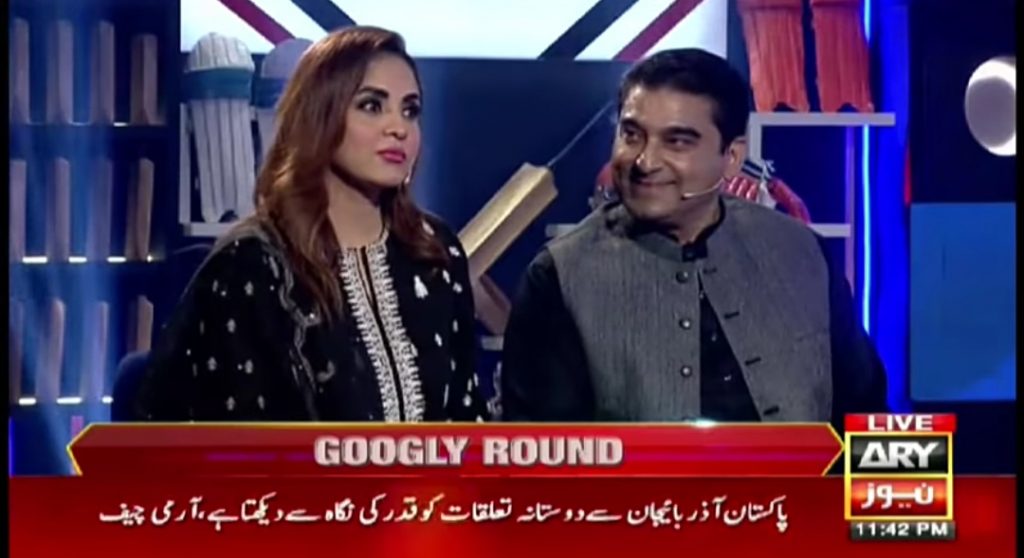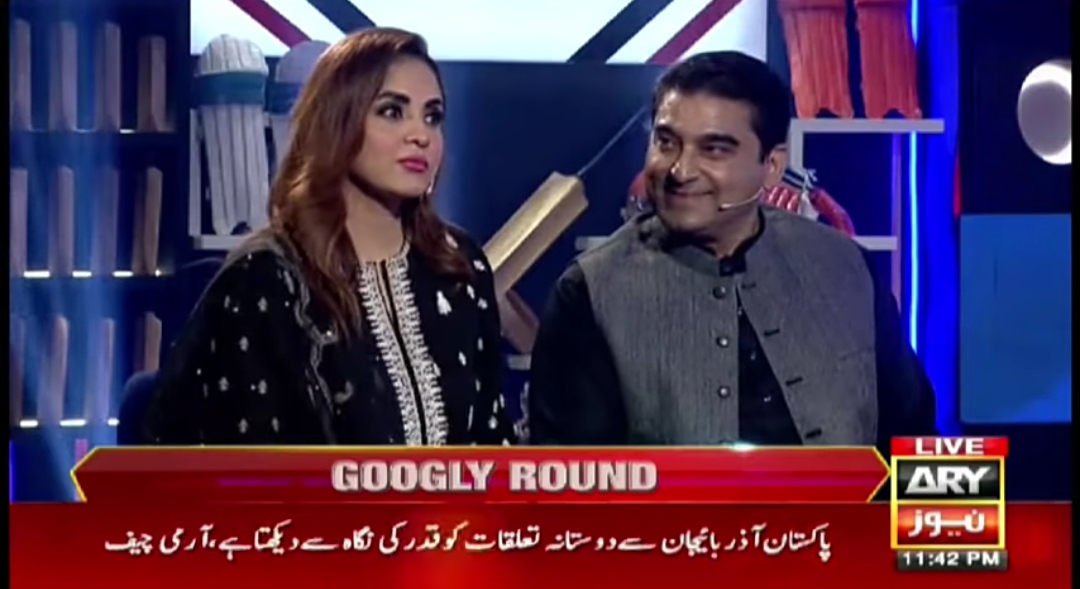 Nadia further told about Meera, " once I said to her , 'you are unpredictable' which she did mind a lot and said why did you call me unpredictable " .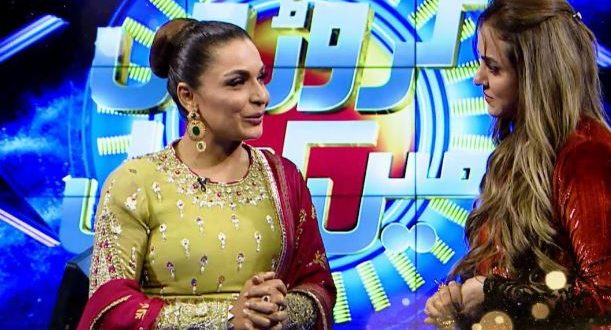 Waseem Badami and the other guests also enjoyed her perfect mimicry especially when she took Naveed's name in her conversation . Here is the link to video.