Sajal Ali joined the industry at a really young age. She has always been known for her organic performances. Even at the beginning of her career, she was never afraid of taking up challenging roles. For the longest time, Sajal couldn't care less about how she looked on screen. Anyone who has been watching her performing for all these years will agree that for Sajal looking pretty on screen was always secondary. After she did her first film, Sajal's styling and overall look has changed in many ways. This transformation can definitely be termed as incredible. While she never needed to learn acting, she has learned how to carry herself and what looks good on her over the years.
Although Sajal is a star for sure, it took her quite a while to change her outlook to fit the definition of a true star. Sajal's simple looks on-screen over the years prove one thing that glamour definitely comes second. What really matters at the end of the day is how well an actor performs. Here are two pictures of Sajal Ali, one from her very first drama and the other one is recent. Both the pictures are exceptionally cute but the difference in the way Sajal interprets 'cute' is pretty clear.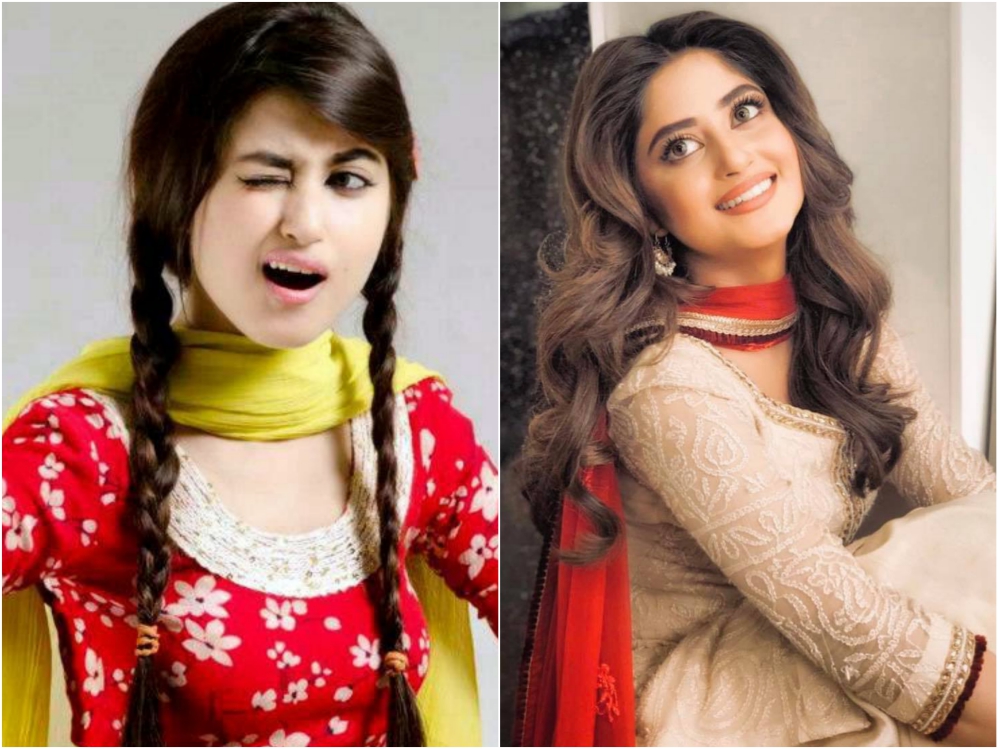 The Make-up and Styling
There is no denying the fact that Sajal is one of those few actresses who have never undergone any surgical procedures. She was also slim right from the time she joined the industry. It was however only recently that she got the best make-up artists who make sure that her naturally beautiful features are accentuated by the right techniques.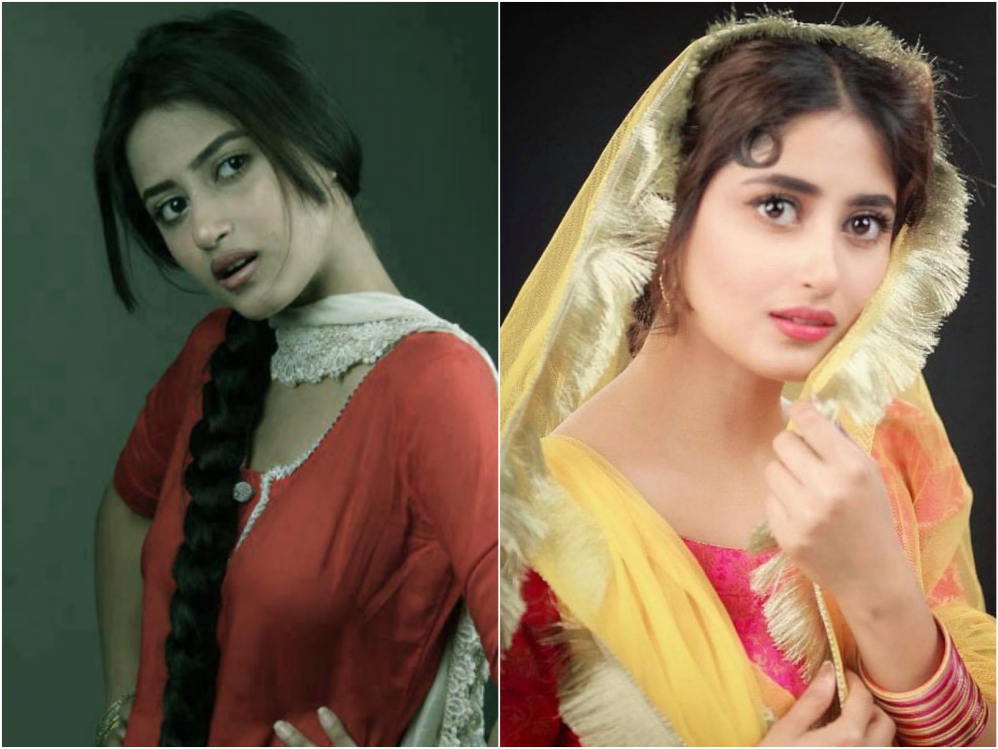 Right now, even if Sajal plays a simple role, her stylists make sure that she gets a look which is in line with the present make-up trends. Even now most of the time she doesn't wear a lot of make-up but she wears it in the right way. Before, most of Sajal's pictures show that the general trend was to make her look fair and there was a lot of make-up on her face which did not suit her. Apart from that, there is a huge difference in the kind of outfits Sajal is seen wearing in dramas now. Even if she plays a role like that of Chammi she makes sure that she wears outfits that have some kind of style.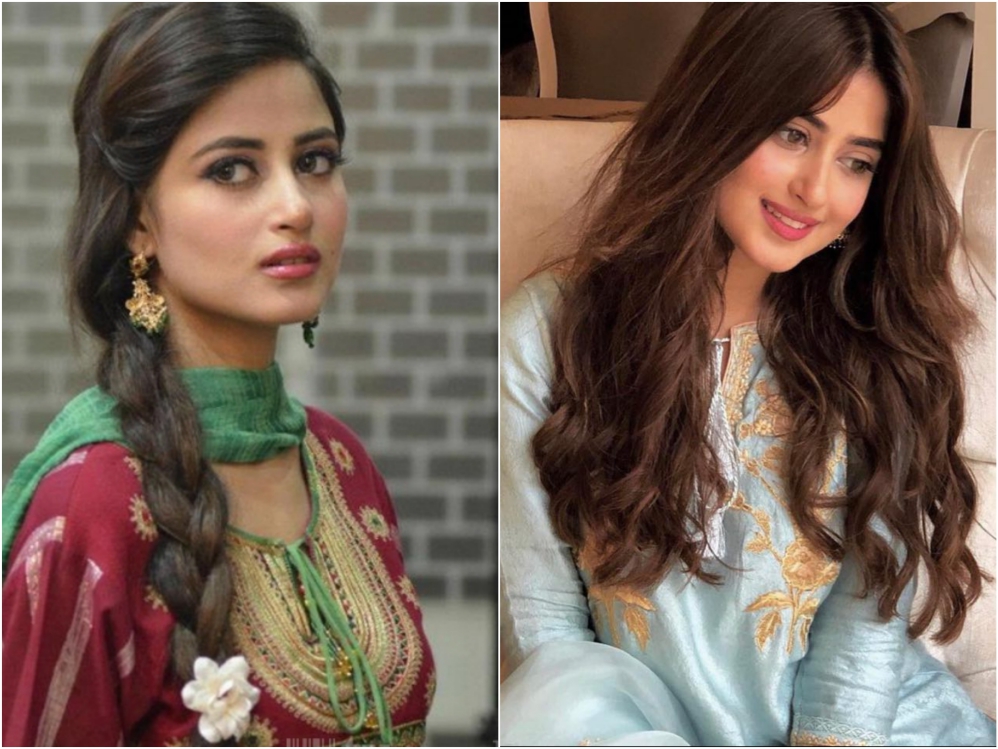 Photoshoots – Then and Now
Just a few years back, Sajal Ali got the most horrendous makeovers for different photoshoots. Her pretty face was caked with make-up and she looked like a completely different person. Sajal's entire natural look is really delicate and these overdone hairstyles and make-up did not go with her personality at all. Now, we see Sajal in a completely transformed look in photoshoots. Sajal's transformation is more obvious in these pictures.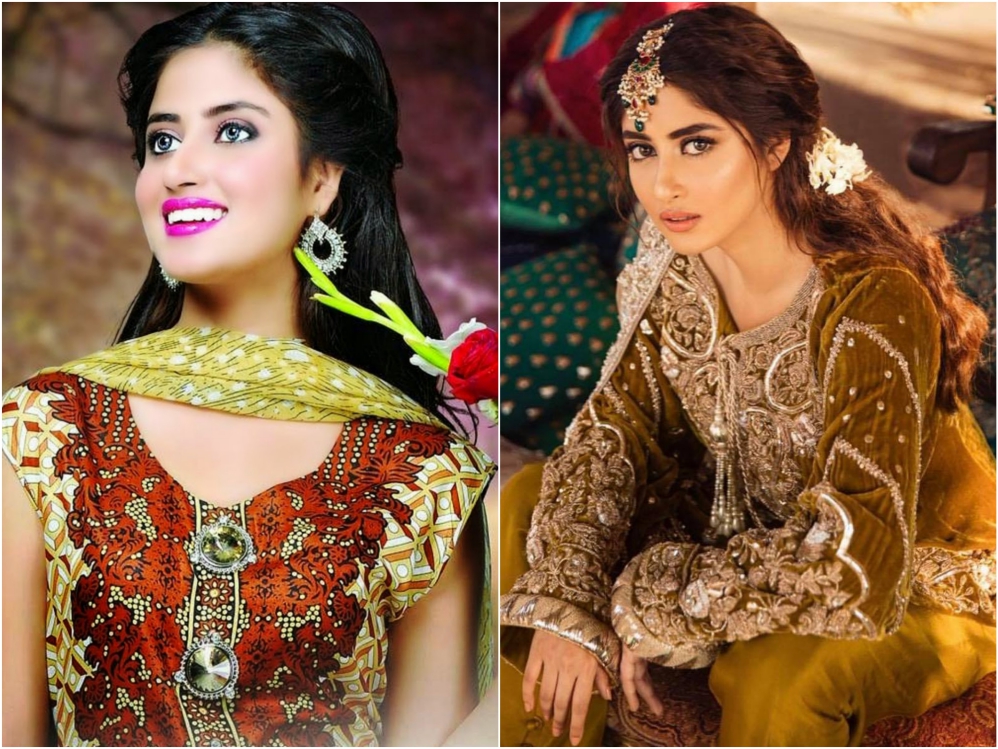 Before, the make-up artists did not do justice to Sajal Ali's beautiful face. Her bridal makeovers in the past had to be the worst but now surely Sajal won't ever opt for such a photoshoot since she is quite choosy about the brands she endorses. Such choices reflect how far she has come in terms of finding her own style and preferences.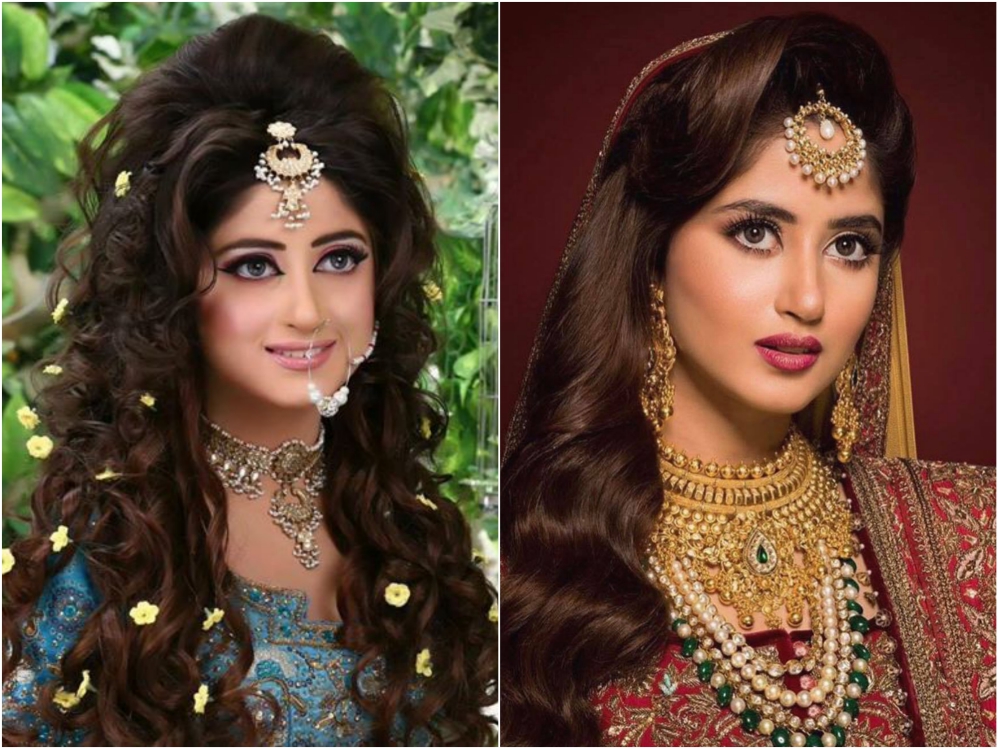 A comparison of Sajal's bridal shoots few years back and the ones she has done lately clearly show that she no longer compromises on styling. Before she used to do shoots for brands that were not too popular but now she is seen endorsing only those brands which are more popular.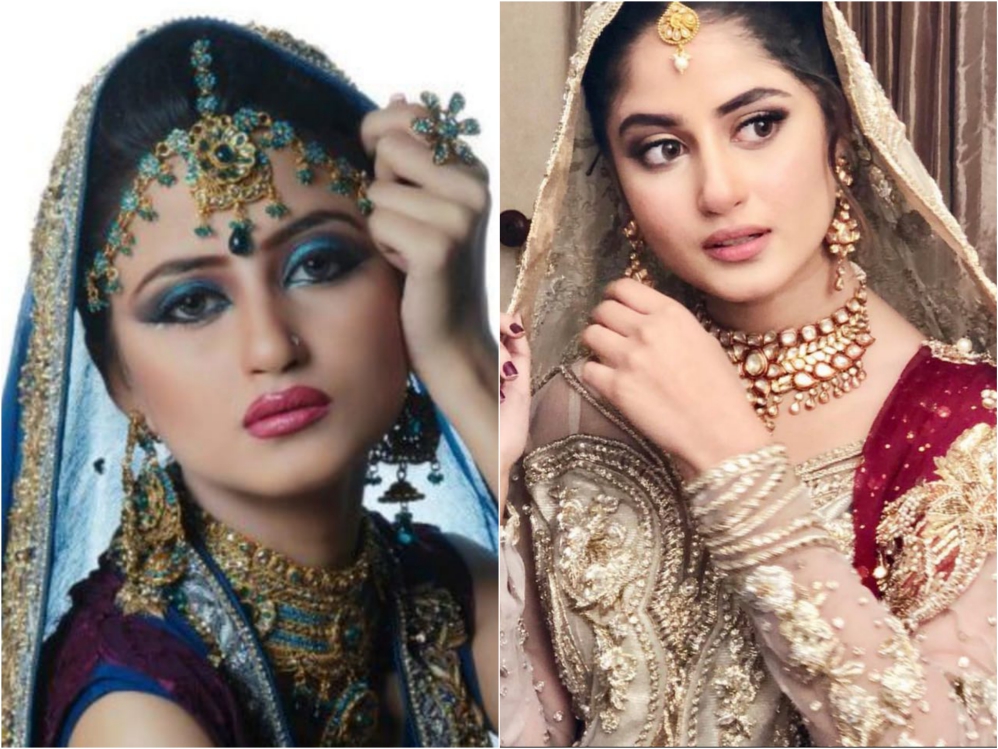 Looking at these pictures from Sajal's past photoshoots, one can only imagine what the make-up artists and the cameramen were thinking. Sajal was new in the industry and she was obviously taking cues from the people in charge. Now, she has developed her own personality and looks more stylish than ever.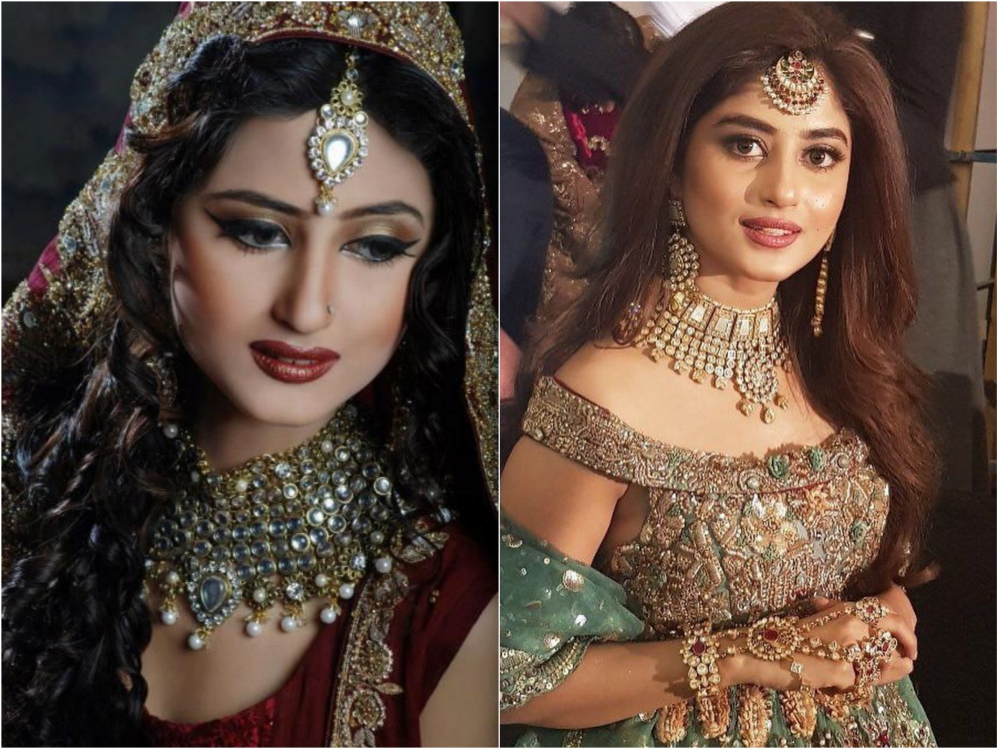 It is pretty obvious that it took Sajal a few years to find the right people to give her a look which makes her look as attractive as someone like her should look considering she is blessed with such a beautiful face. It also goes to show how much of a difference make-up done right can make.
Even the more candid pictures of Sajal then and now make it pretty apparent just how much she has transformed in all these years. Like many other girls, she used to keep her hair straight before but now she has realized that adding waves to her hair gives her a softer look. There is a clear change in Sajal's expressions too in these before and after pictures.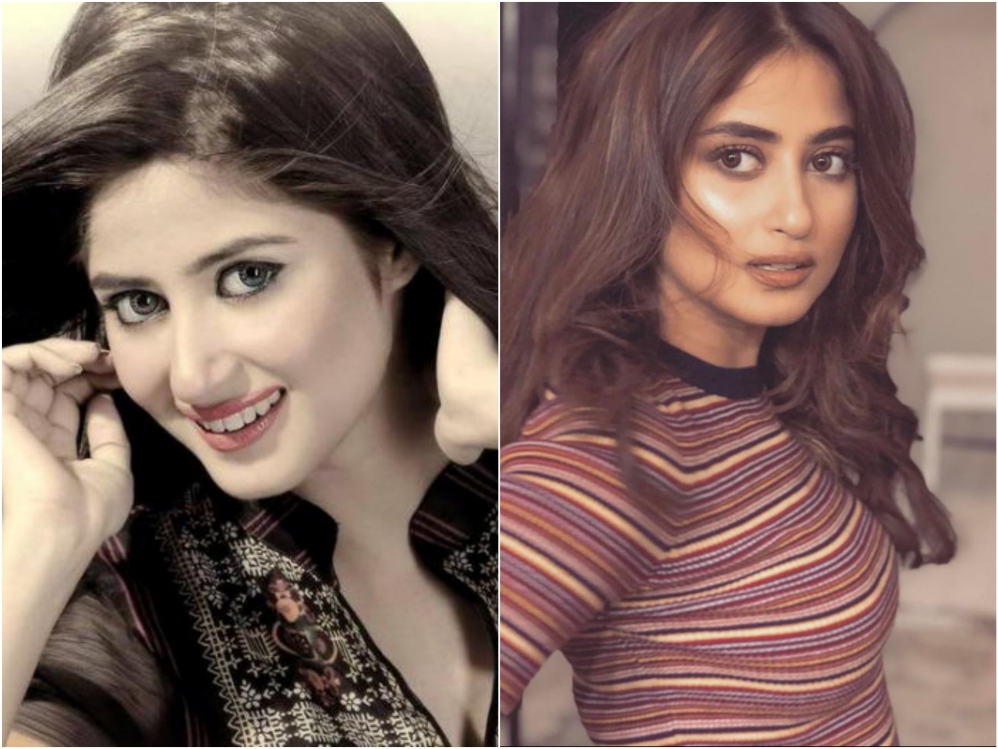 Like any other individual, it has taken Sajal some time to figure out what works for her best. She has really transformed in the past three years in particular for good. Now we don't see Sajal in the kind of tacky photoshoots which she used to do before.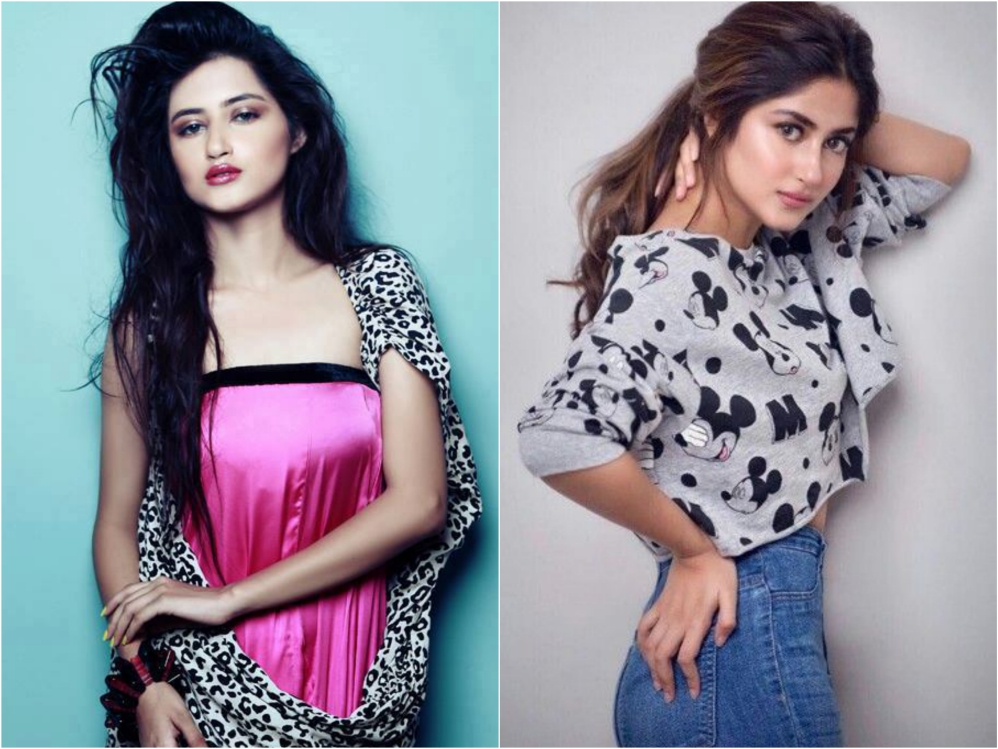 What do you think about Sajal Ali's incredible transformation over the years? Share your views.