Sanam Chauhdry is a Pakistani actress. She is known for her drama serials Aasmanon Pay Likha, Ghar Titli ka par, and various other projects. She was nominated at the 3rd Hum Awards in the Best Soap Actress category for her role in Bhool. Sanam Chaudhry got married to musical artist Somee Chohan in an intimate Nikkah ceremony in 2018.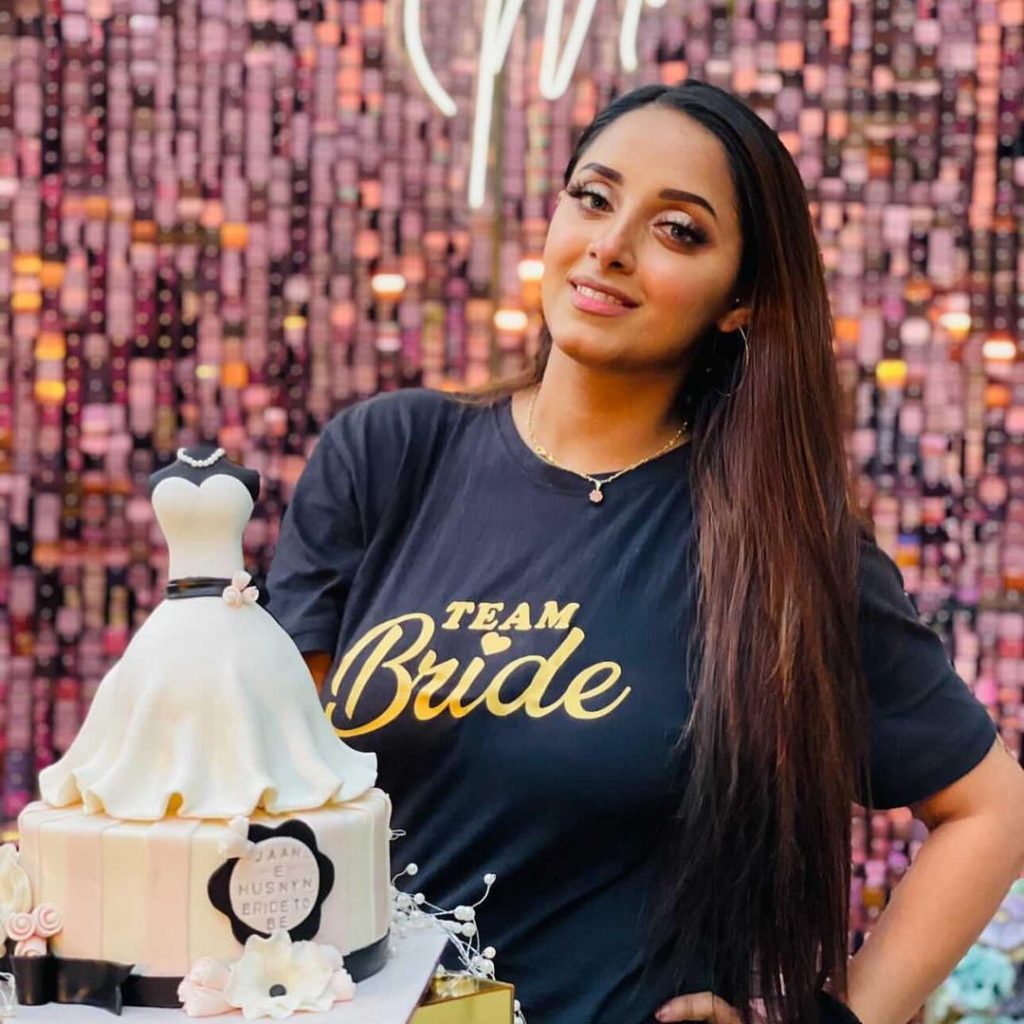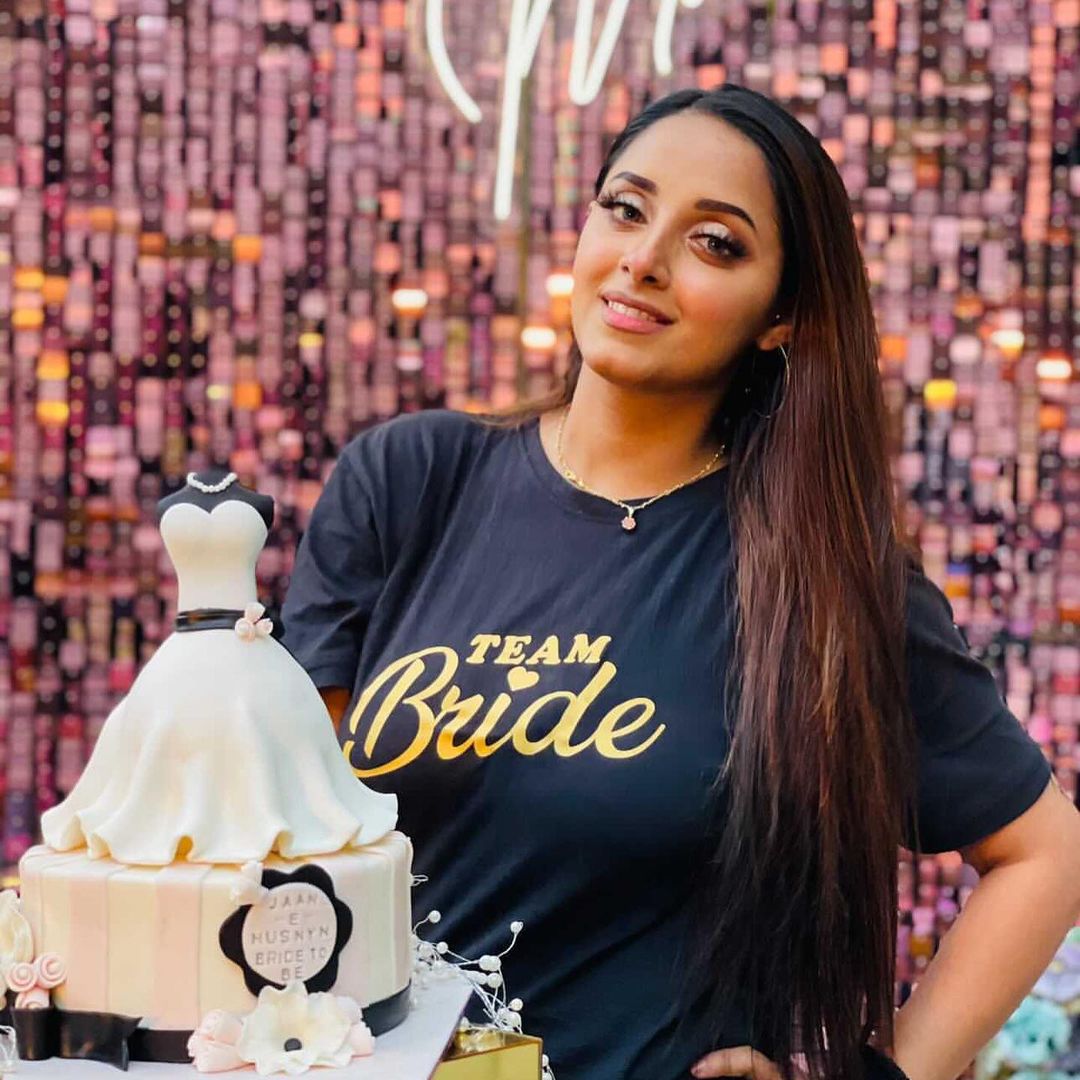 Following the Minar-e-Pakistan tragedy that happened with a TikTok star named Ayesha, Sanam Chaudary condemned the incident and shared grief on her Instagram handle earlier today.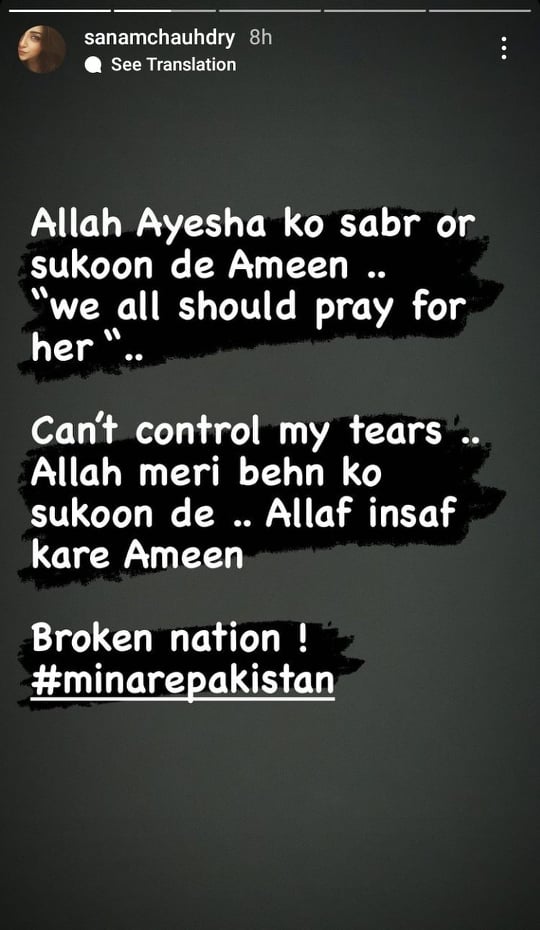 Later in the day, the Victim of the Minar-e-Pakistan incident shared a video in which she was seen asking for justice.
The actress Sanam Chaudary gave insensitive remarks on her video and said " I am unable to digest that she has time to make such videos".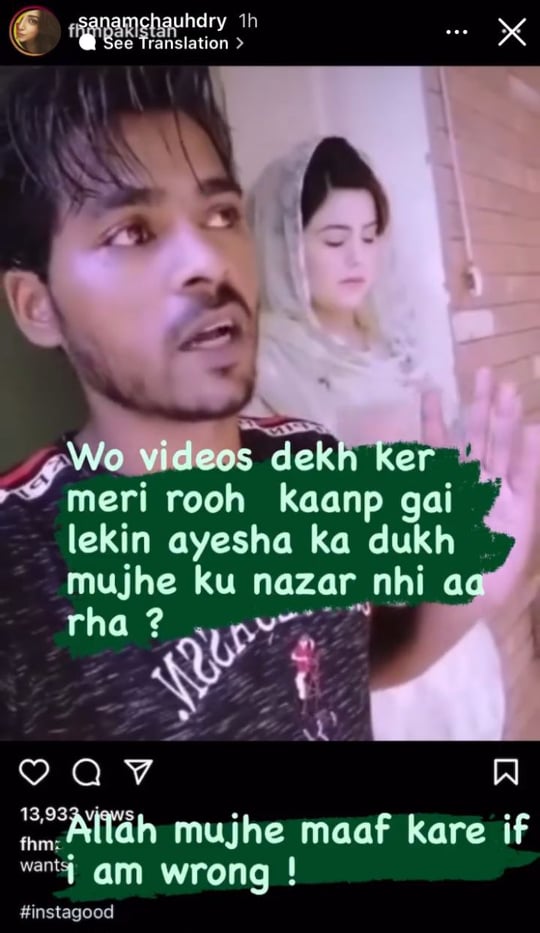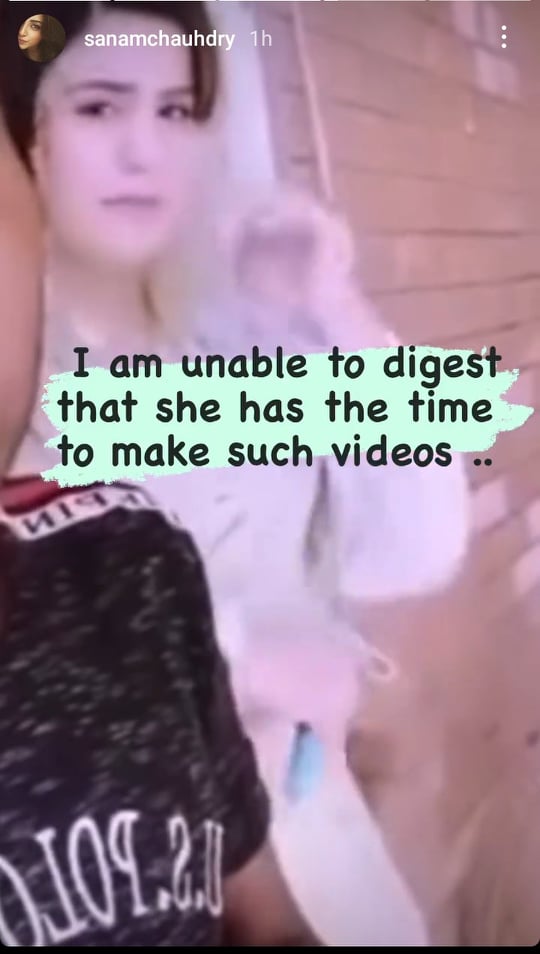 Sanam's opinion about her new video was shared on different social media portals and Mathira also commented below the post and agreed with her.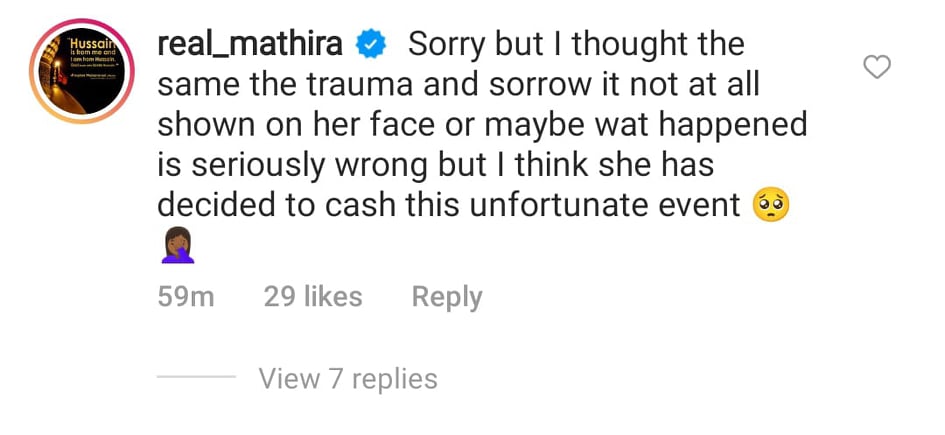 In the end, Sanam again condemned the incident and demanded punishment for all those 400 men.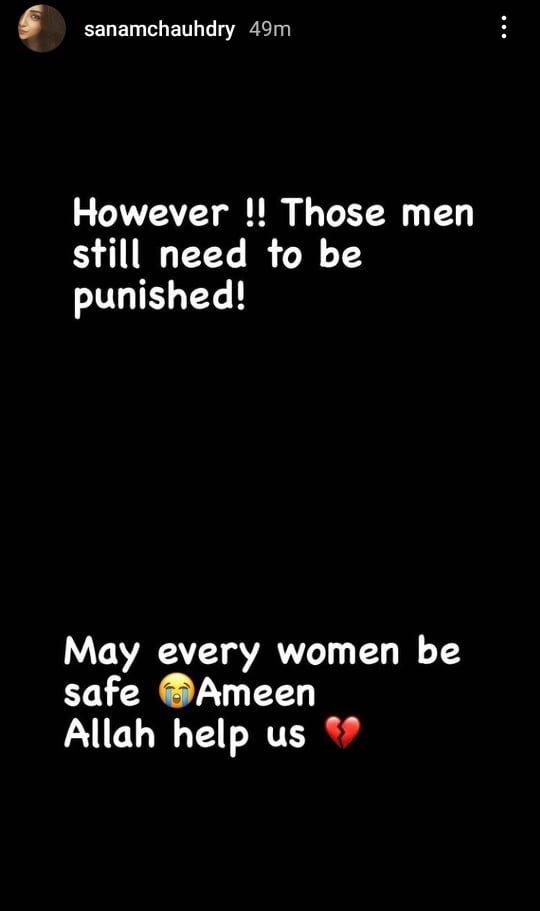 Netizens have a mixed opinion on Sanam Chaudhry's comments. Some users felt that her comments on the victim of this terrible incident are so displeasing and insensitive but some of the users also agreed with her. Let's check out the comments below.