Yasir Nawaz has successfully tried his hand at almost all fields of showbiz in Pakistan. Starting as an actor initially, he has now produced and directed many TV plays, and now a movie, Mehrunnisa V Lub U starring Sana Javed and Danish Taimoor.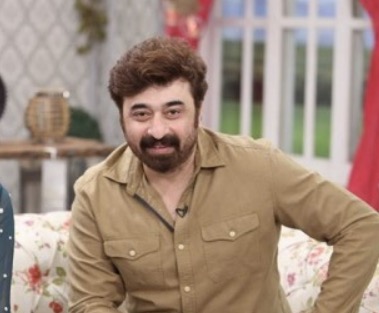 Lately, we have come to know that Yasir Nawaz is also going to play a part in the much anticipated drama Baaghi expected to air on Urdu1. The play is about the life of Qandeel Baloch, a social media star in Pakistan who lost her life at the hands of her younger brother.
Saba Qamar, as we all know, is playing the role of Qandeel herself, with a number of prominent actors playing the other characters in this story of her life. Talking about his particular role, Yasir said that he had met Qandeel once before she became a social media star, and spoken to her over the phone many times later. He said that he could sense there was something upsetting about her life that made her the way she is and that she was not very stable mentally. He further added that the aim of the play is to demonstrate that it is never right to kill somebody, based on the differences of your opinions with them.
He believes that we as a society need to know that the power of granting life and death lies with the Almighty only. He further added that his role is a small one and the show belongs to Saba Qamar who will be telling the whole story and everything that Qandeel went through by impersonating her.