Sarah Khan is one of the most prominent and well-reputed actresses of the Pakistani drama industry. She has been lucky to have risen to fame in the initial years of her acting career. Her sweet smile, ethnic looks, and elegance have made her Pakistani industry's sweetheart. It won't be wrong to say that she is one of those very few actors who only get love and respect. Sarah Khan is passionate about acting but another aspect that makes her everyone's favorite celebrity is the way she carries herself. She has shown people how it is possible to achieve fame and success while staying grounded, humble and true to oneself.
Here are 20 interesting facts that we bet you didn't know about Sarah Khan:
[lwptoc]
Sarah Khan Was Born In Madina, Saudi Arabia
Sarah Khan's father Zafar Khan was settled in Saudi Arabia where he used to work in the press. His job revolved around printing The Holy Quran in 70 different languages. That is where he met Sarah Khan's mother and proposed marriage to her. The two got married and had 4 children, Hamza, Ayesha, Sarah, and Noor in Madina. When Sarah Khan was around 10 years of age, her parents along with their children moved to Karachi, Pakistan.

She is Half-Lebanese
Sarah Khan has told that her mother was Lebanese by origin. She was 14 years of age when she got married to Sarah Khan's father. Sarah Khan can be termed as half Pakistani and half Lebanese. She states that because of her mother's young age, she was more like their sister and used to be part of Sarah and her siblings' fun activities. Sarah Khan regrets not learning Arabic from her mother because by the time they moved to Karachi, her mother was also pretty fluent in Urdu, therefore she never really felt the need to speak Arabic with her children. She has however mentioned that her parents used to communicate with each other in Arabic.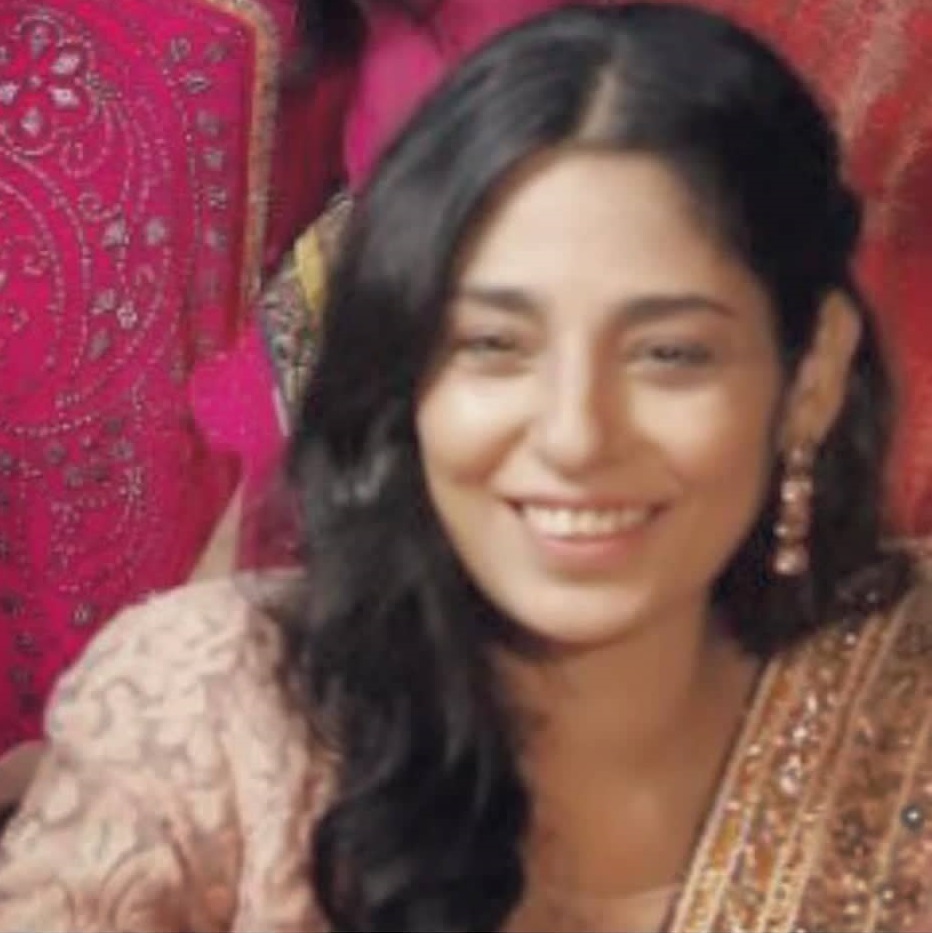 It Took Her Two Years To Decide She Wanted To Act
Sarah Khan states she was always inclined towards arts but after doing her debut drama with Hum TV titled Bari Apa, she decided to take a two-year break. During that time period she contemplated and thought a lot about what she actually wanted to do. She wanted to be a fashion designer at one point in her life but it was her father who guided her and asked her what she was passionate about. After returning to her work, she realized this actually was her passion and she enjoyed acting more than anything and since then, she has never looked back.
She Believes In Gender Equality & Does Not Identify Herself As A Feminist
Sarah Khan is one of those few celebrities who don't shy away from stating what their beliefs are. She believes in gender equality and feels women already have a higher status. She feels there are certain roles that are fit for both men and women therefore everyone should be focused on what they are required to do instead of competing against each other.

Sarah Khan Always Carries Holy Quran & Its Tafseer With Her
Sarah Khan states that she is very spiritual and more than that, she is keen to learn more about the religion of Islam. This is the reason why she carries Quran Majeed's Tafseer with her and in between the shoots when she gets some time, she utilizes it to learn and understand it more and more. Sarah Khan feels she has become a lot more patient after studying the Noble Quran and also is content about the fact that she is regular with her obligatory prayers.

Sarah Khan Is A Cat's Person
Sarah states that her husband Falak Shabbir gifted her a little kitten that she has grown fond of and she loves taking care of it. Every time she is traveling, she misses her pet a lot and wants it to be around her all the time.
She Aspires To Be A Producer
Over the years, she has learned a lot about production and she feels it is more like training on-field. She actually wants to become a producer and do the kind of work she likes. She feels she owes the Pakistani industry a lot and this would be her way of paying it back to what the industry has given to her all these years.
Sarah Khan Is Against Item Songs
She is one of those few actresses who do not agree with item numbers. She is against the notion of such songs because she feels a woman has to wear a certain types of clothes, give certain expressions, and dance a certain way to prove that she has some worth. Sarah feels that for a movie to work and do good business, the item number is not a necessity. She further stated that script, direction, and acting is what makes or breaks a film. Sarah Khan raised a point that women are above and beyond the kind of image item numbers tend to portray and this is something that she does not agree with.
She Wants Her Characters To Portray What She Believes In
Sarah Khan is not only passionate about acting, but she is also passionate about the kind of work she does. This is exactly the reason why she has openly stated that she doesn't like her project Mere Bewafa because it portrayed things she personally does not believe in. She feels her work has to have some kind of substance and quality and before anything else, it has to be something she can resonate with. This is the reason Meeral happens to be her favorite character. Sarah stated that ignoring the negative traits of Meeral's character what she liked the most about her was that she was a strong and independent woman who knew she'll have to face the consequences of her own actions.
Sarah Khan Is A Foodie
Sarah Khan is quite a foodie. As much as she enjoys dine-outs with her family and husband, she also states that she is a fan of cooking and baking. She enjoys it and this is the reason she has always prepared her own food to take with her during the shoots. She feels it was a fun activity that she and her sisters used to do before her marriage.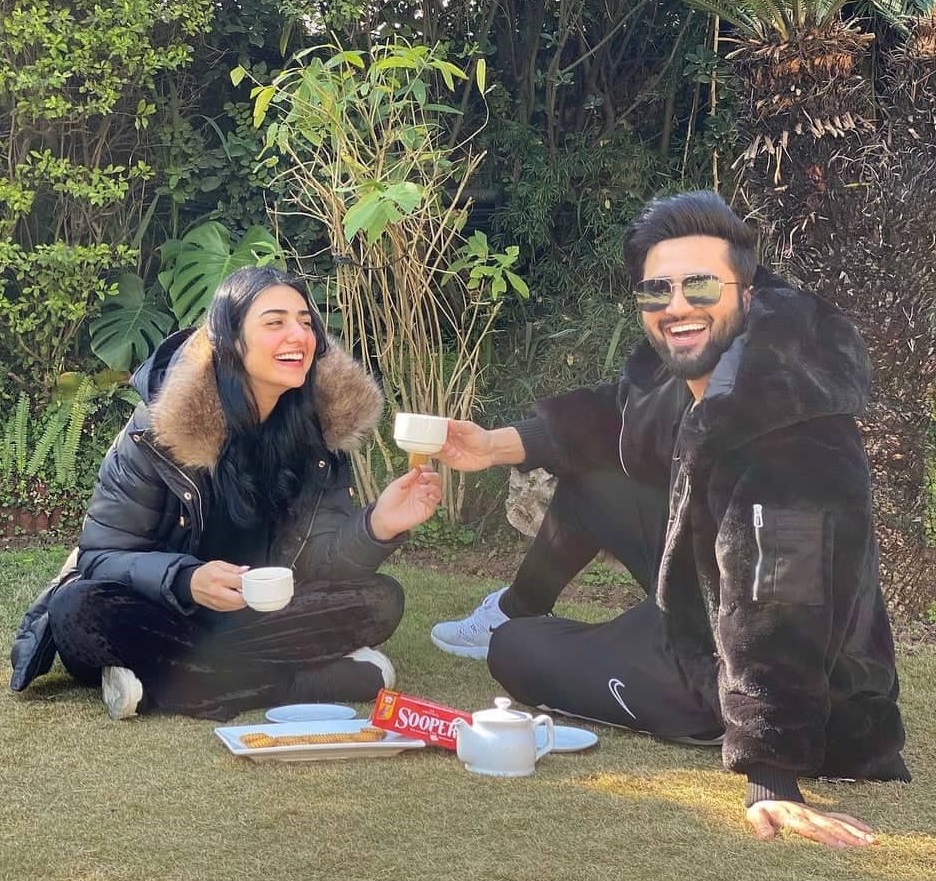 Sarah Khan Was a Part of Music Band Named 'Beautiful Deadly' In Her College
She was always fond of singing and enjoyed that a lot as well. This is why she along with her sister and two friends decided to form a music band where she was a vocalist. She has stated that she and her band members had a lot of a great times during college days because they used to charge people for performing during different functions and occasions. At one point in her life, she thought of pursuing music as a career too.
She Feels Her Shyness Is Often Misunderstood As Rudeness
Sarah Khan is reserved by nature. She only likes to communicate and talk with people after she becomes comfortable around them. Most of the time, she likes to observe silently and is not an ice-breaker. She feels this trait of her has made people misunderstand her shyness as rudeness. She is shy by nature and takes time to open up.
Sarah Khan Believes In Wearing Modest Clothes
She states she has set certain rules and limitations for herself. Part of it comes from the kind of family she belongs to the and family values she holds. Sarah doesn't really judge others for their choice of clothing but when it comes to her, she has decided she will never give up on modest clothing. Sarah Khan has stated this is another reason why she has not signed a film yet because modest clothing is never a requirement of the kind of films she has been offered. This is something she is never going to compromise upon. This gives her fans hope that there are celebrities like Sarah Khan who still get to do the work they love without having to bend the rules they have set for themselves.

She Feels After Marriage She Does Her Work Freely
Sarah Khan was all praises for her husband Falak Shabir when she stated that after marriage she feels she gets to be more focused on her work. It is because her husband is always motivating her to do her best and take up the work she likes to do. Sarah Khan feels lucky to have found a partner like Falak Shabir who doesn't believe in getting in a way of his wife's passions and dreams.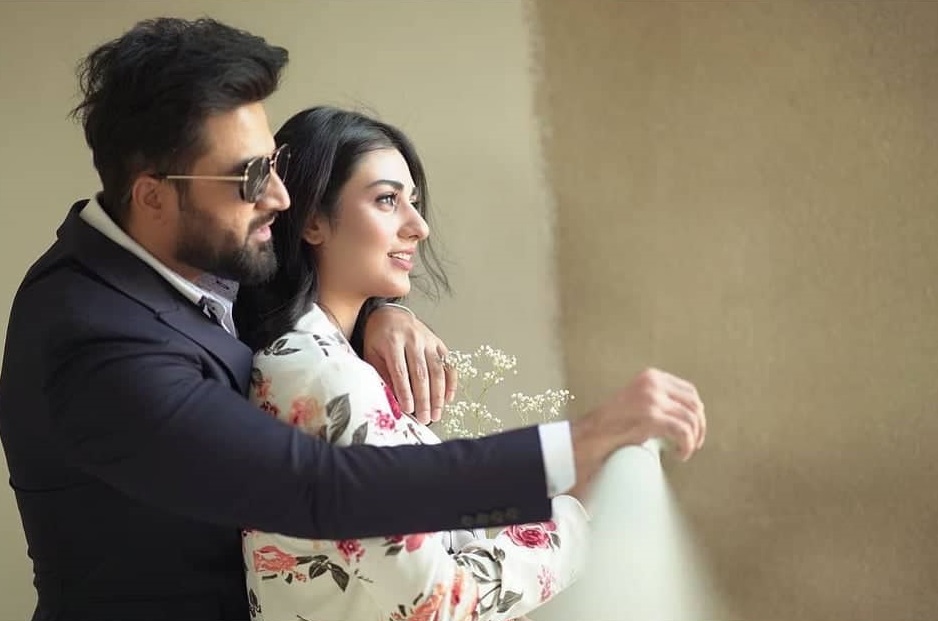 Sarah Khan Doesn't Enjoy Modelling
She feels modeling is not for her. She finds it boring because she feels there is nothing much to do and you have to sport a single expression the entire day. This is exactly why she enjoys acting a lot more because she gets to experience and portrays so many emotions in front of the camera throughout the day. Although she has been a face of many fashion label campaigns even this is the kind of work she doesn't really enjoy.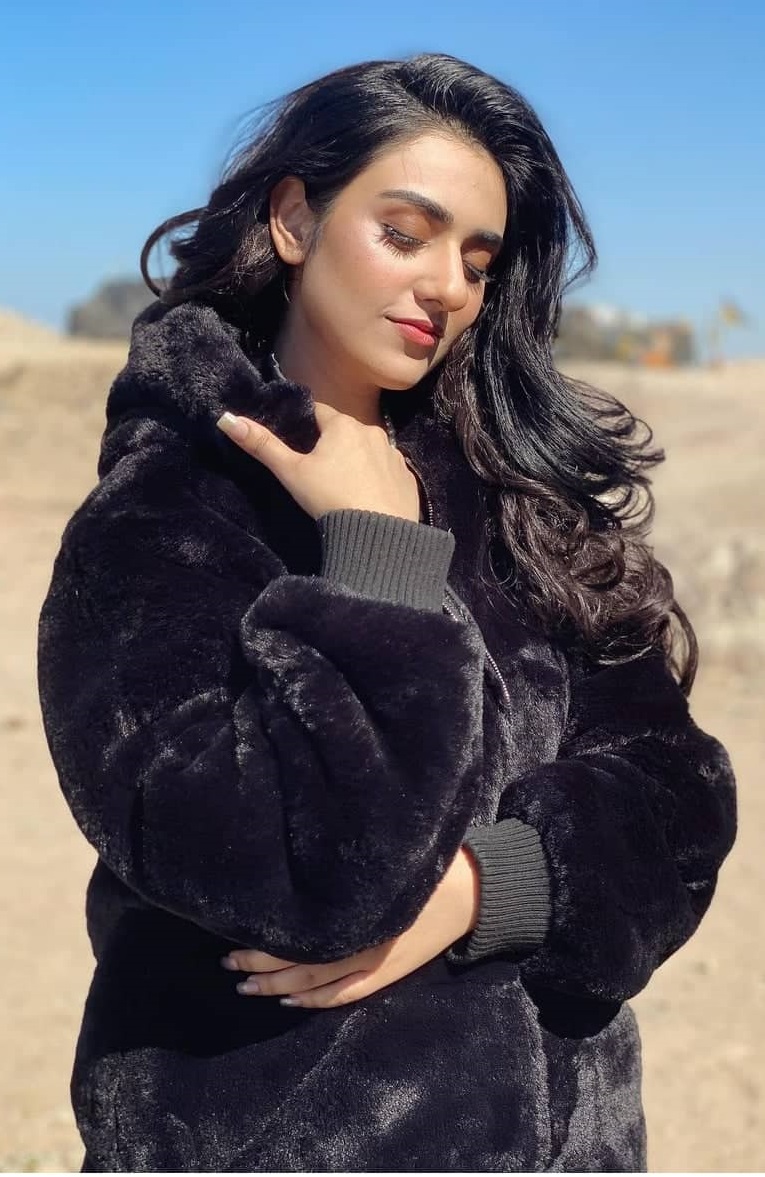 Sarah Khan Is Very Domesticated
This must come as a surprise considering the amount of work she does and how busy she is but Sarah takes pride in the fact that she is very domesticated and loves everything that goes to run a house. She even stated that people may think the otherwise but that is definitely not the case when it comes to her because no matter what sort of household chore it is, she enjoys doing it. She has always dreamt of having her own house where she can take charge of everything and run things her way and now after marriage, she gets to do that even more.
She Loves Buying Shoes, Watches & Makeup
Working and having financial freedom gives Sarah Khan a margin to shop to her hearts' content. She is not much of a spendthrift but when it comes to stuff like shoes, watches, and makeup she really has a hard time controlling herself. This is the kind of retail therapy she enjoys and feels because she likes to get ready and look her absolute best all the time, she gets drawn to buying these things and expanding her collection.
Sarah Khan Knows How To Balance Professional & Personal Life
At such a young age, it is yet another interesting fact about her that she has cracked the code of perfect balance. Sarah Khan loves her work but that doesn't mean she doesn't give much time to her family or husband and people in her personal life. She has struck a healthy balance and feels this is what keeps her going. For Sarah Khan, everything becomes easy when priorities are sorted and when you enjoy every bit of the responsibility you have on your shoulders.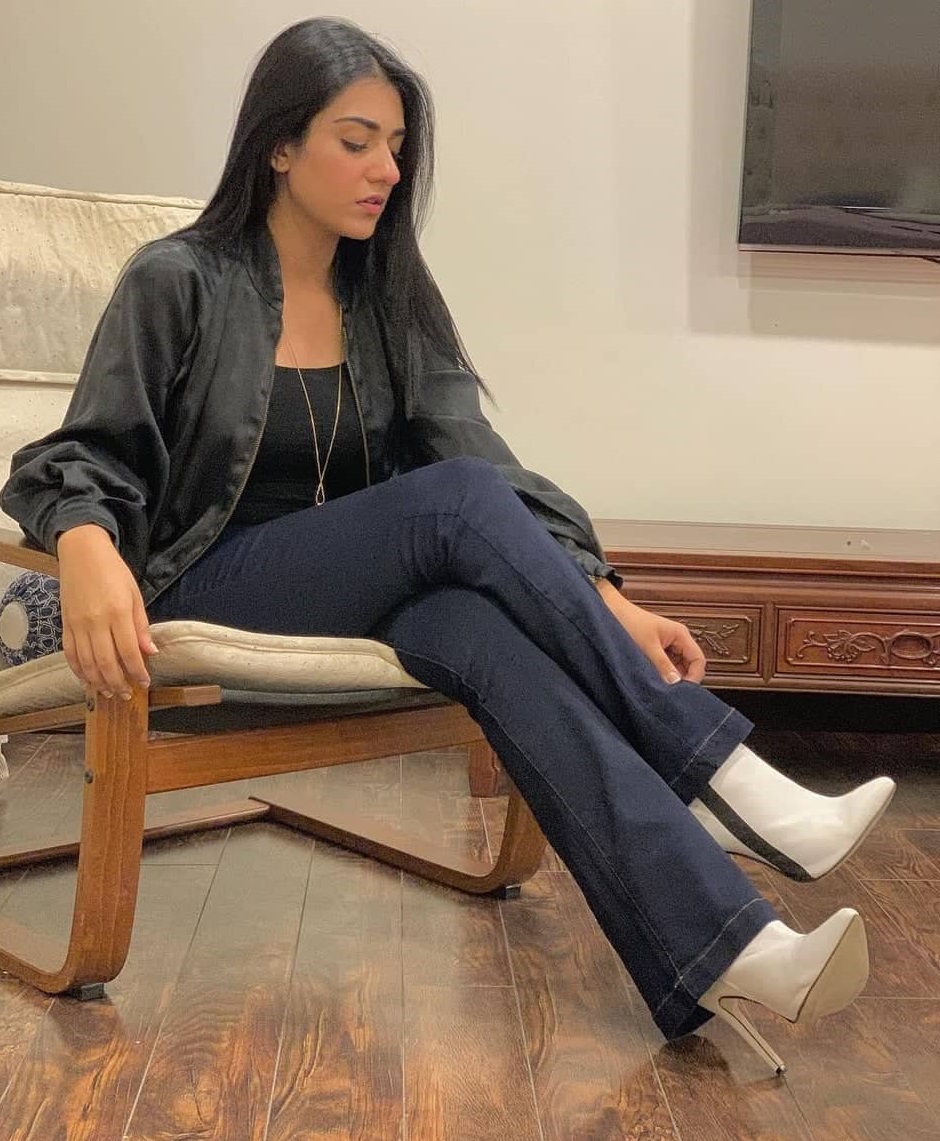 She Is Very Punctual
Sarah Khan is also great at time management. She is quite punctual and says this is something that she has learned from her father. Irrespective of her star status as a celebrity, she easily manages to be on time and feels discipline is a part of her profession.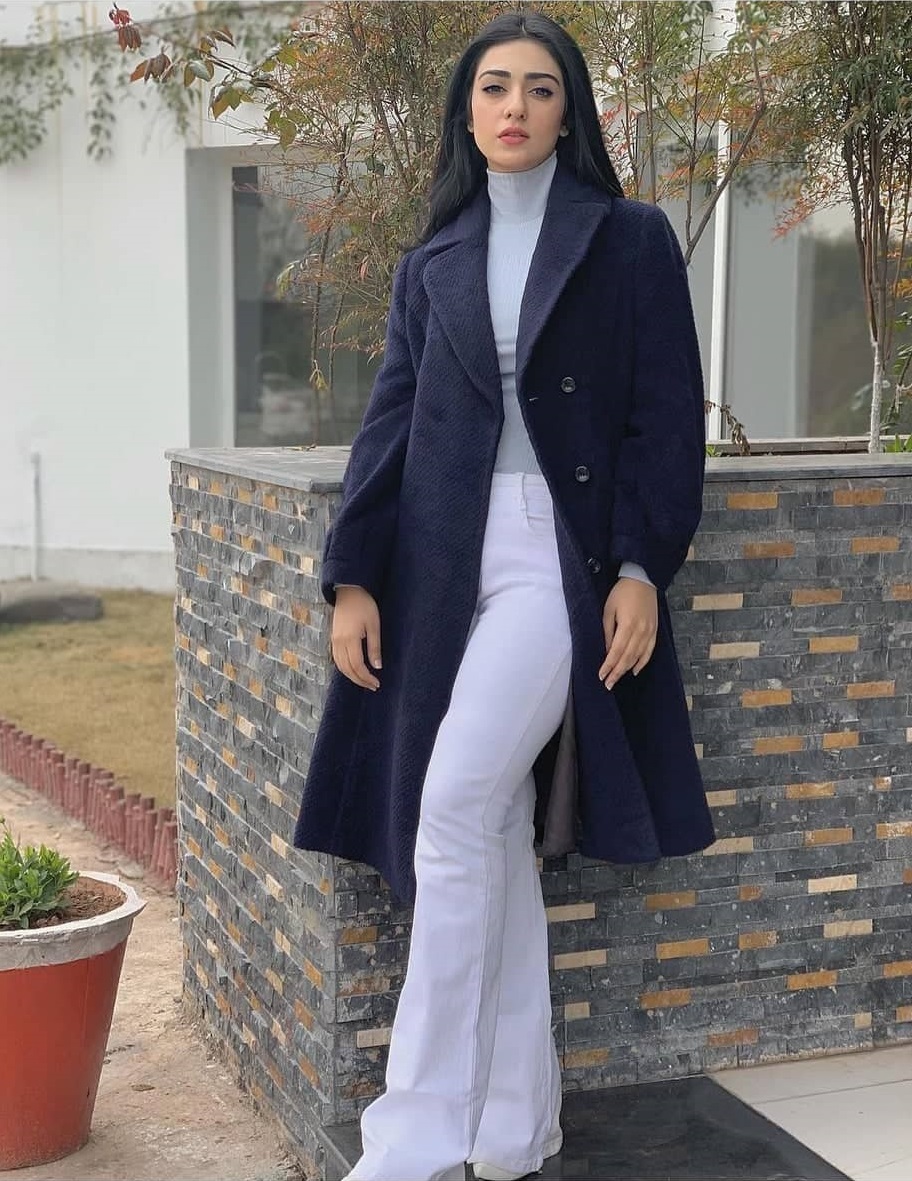 Her Mother's Death Taught Her That Life Is Temporary
Sarah Khan lost her mother as a young age. Her mother was around 39 years of age when she passed away. She feels her mother is with her everywhere she is and this is why she strives to work hard and do even better to be able to show her mother that her daughter is exactly how she wanted to see her – strong and confident. However, she also feels that losing her mother taught some grave lessons in life, although she realized that her mother was a better place but the very first thought that came to her mind was the temporary nature of this life. She has taken this as a learning curve and strives to improve herself as a person, she wants to do good so that she can save herself in the Hereafter.
These are some of the interesting facts about Sarah Khan. Did you enjoy learning more about your favorite celebrity? Feel free to share your thoughts.