"Chupke Chupke" is one of the most popular drama serials. Currently, it is airing on Hum TV; the fresh and lively dialogues with a top-notch cast is far away from typical "rona dhona", and is surely a treat for the audience. However, there are some factors that can not be ignored while considering their negative impact on drama's large viewership.
Let's have a look at a few of them:
Are Ramzan plays supposed to play the role of rishta aunties?
Ramzan is the holy month of Islam, in which along with 'ibadat', the correction of 'nafs' is also crucial. Unfortunately, the Ramzan plays revolving around shadi plots are attempting to solve the mystery of who, why, when, where, how the marriage is going to happen, rather than leading the quest of identity and purpose of life. Most of these plays have nothing which can be identified as 'Ramzan special' except the timing!, as telecasted in Ramzan. "Chupke Chupke" is one of these Ramzan plays. There is a flood of marriages with a depiction of typical norms and behavior. Despite being a 'Ramzan special', there is no criticism, rather acceptance of wrong perceptions and norms, like other Ramzan plays.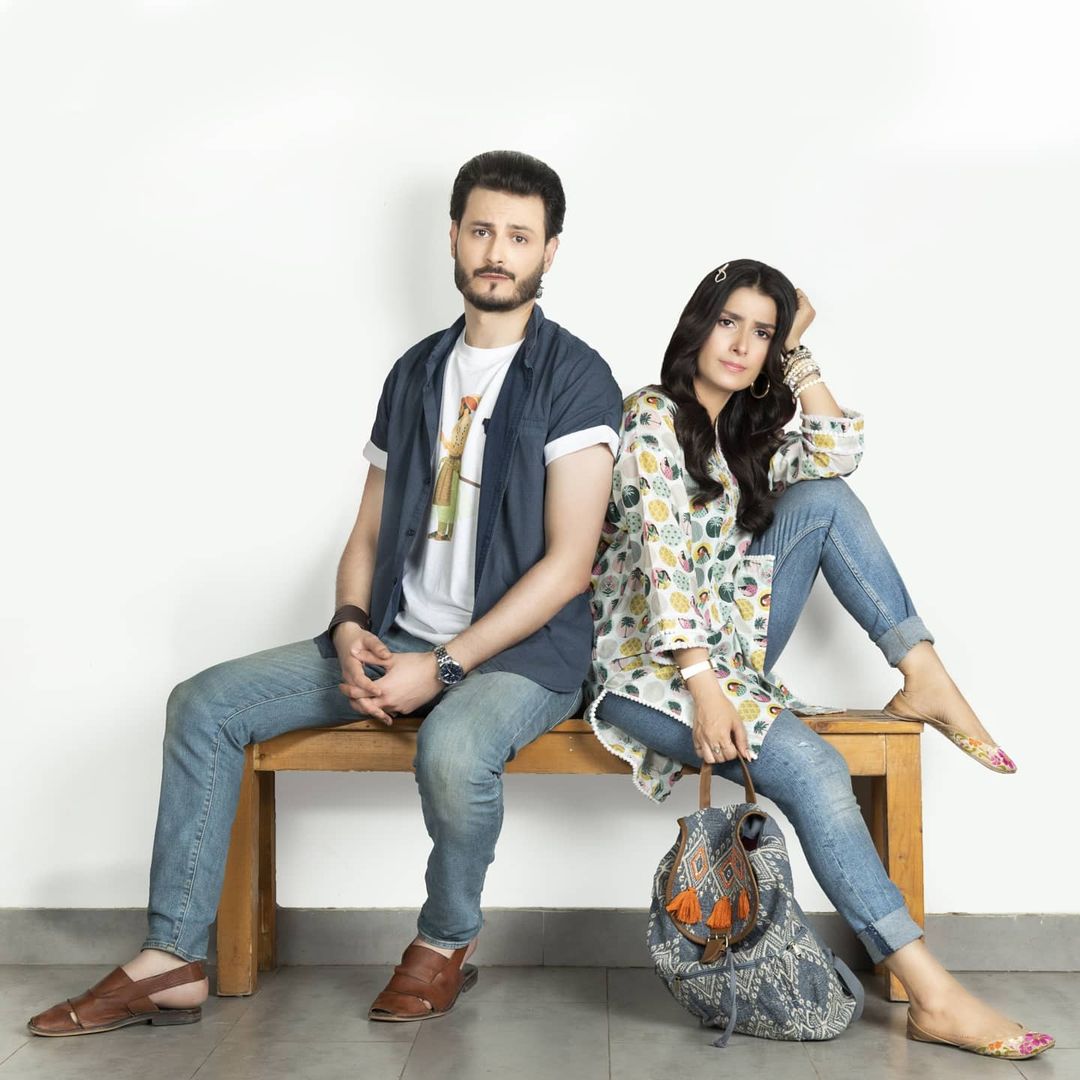 Ghar damad – the reversed gender roles
The character "Miskeen" which is essayed by Ali Safina has received criticism for the controversial portrayal of ghar damad. Miskeen, who is married to "Gul"(Mira Sethi), lives in his wife's house with his in-laws. His duty is to do all house chores and he seems to perform them wholeheartedly. However, the problem arises from the fact that the reversed gender roles are depicted as an element of insult. There are many households where women are supported by their husbands by having a helping hand from them in house chores. However, in this play, the character who is considered as useless can be seen doing the kitchen work and was often ridiculed for this task.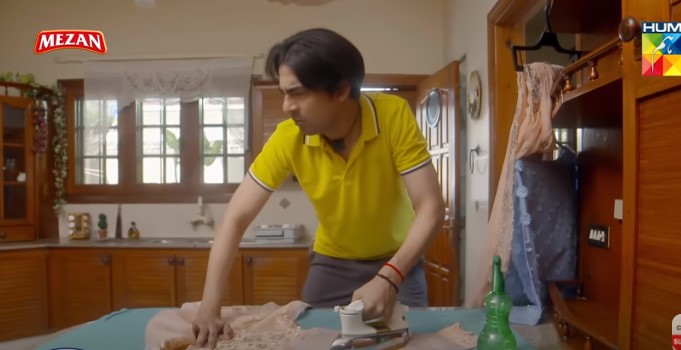 "Khandan ki izzat" must be measured by log kya kahen ga!
Drama serials are one of those elements which can shape the perceptions of the audience and thus influence their actions. It is due to this reason that dramas, with their humor or tragedy, have this long history of fixing society's ills. However, "Chupke Chupke" seems to ignore this aspect, specifically when it comes to typical ideas as "khandan ki izzat". These very keywords were frequently used to make 'Meenu' (Ayeza Khan) and 'Fazi'(Osman Khalid Butt) agree for nikkah even against their wills. The idea of "khandan ki izzat" which is happened to be associated with log kya kahen ge rather than moral truths, is unfortunately promoted and approved through these scenes as there is more tension regarding the reputation of families than the future of their children.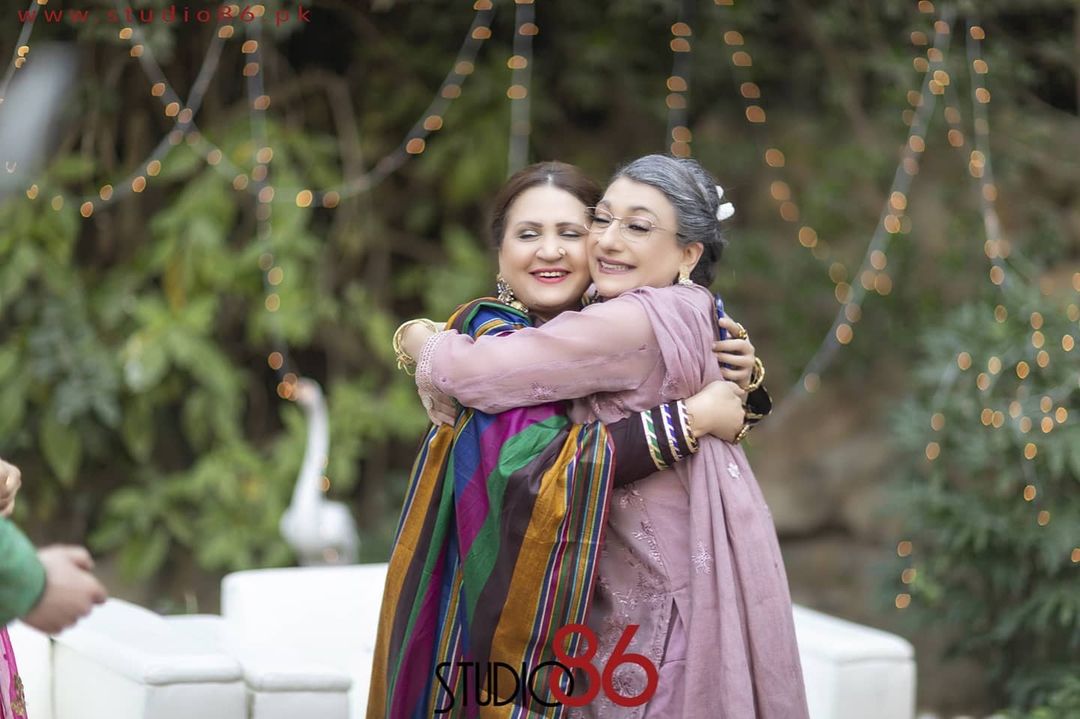 Humor has become threatening!
The audience has witnessed a rising trend in our industry of creating humor. It is either created through indecent jokes or by stretching the boundaries of morality, where wit and intelligence is nowhere. "Chupke Chupke" being a Ramzan play has thankfully avoided the indecent jokes but could not help mocking morality and ethics as a source of humor. For instance, Gender biases, in one of the early episodes Bebe(Asma Abbas) scolded Meenu(Ayeza Khan) though in a comical way for asking her inherent share from the property, Moreover, Miskeen(Ali Safina) is also mocked for doing house chores. In addition to this, lies are also portrayed as the savior, even mature characters such as Kaneez (Tara Mahmood) casually speak a lie as if it is not a big deal,"tum apne sach ka jhanda apne paas rakho" And obviously, Meenu(Ayeza Khan) has a series of lies in order to produce humor. Normalization of unethical behaviors and stretching the boundaries of moral values in order to produce laughter is threatening for society as it further leads to acceptance and appraisal of these behaviors.
Sakina Maham Azhar