Hina Altaf is a famous television actress of Pakistan. Hina got married to Aagha Ali last year. It was a quarantine wedding. The couple looks super cute together. Hina Altaf and Aagha Ali are currently hosting a show by the name of "The Couple Show".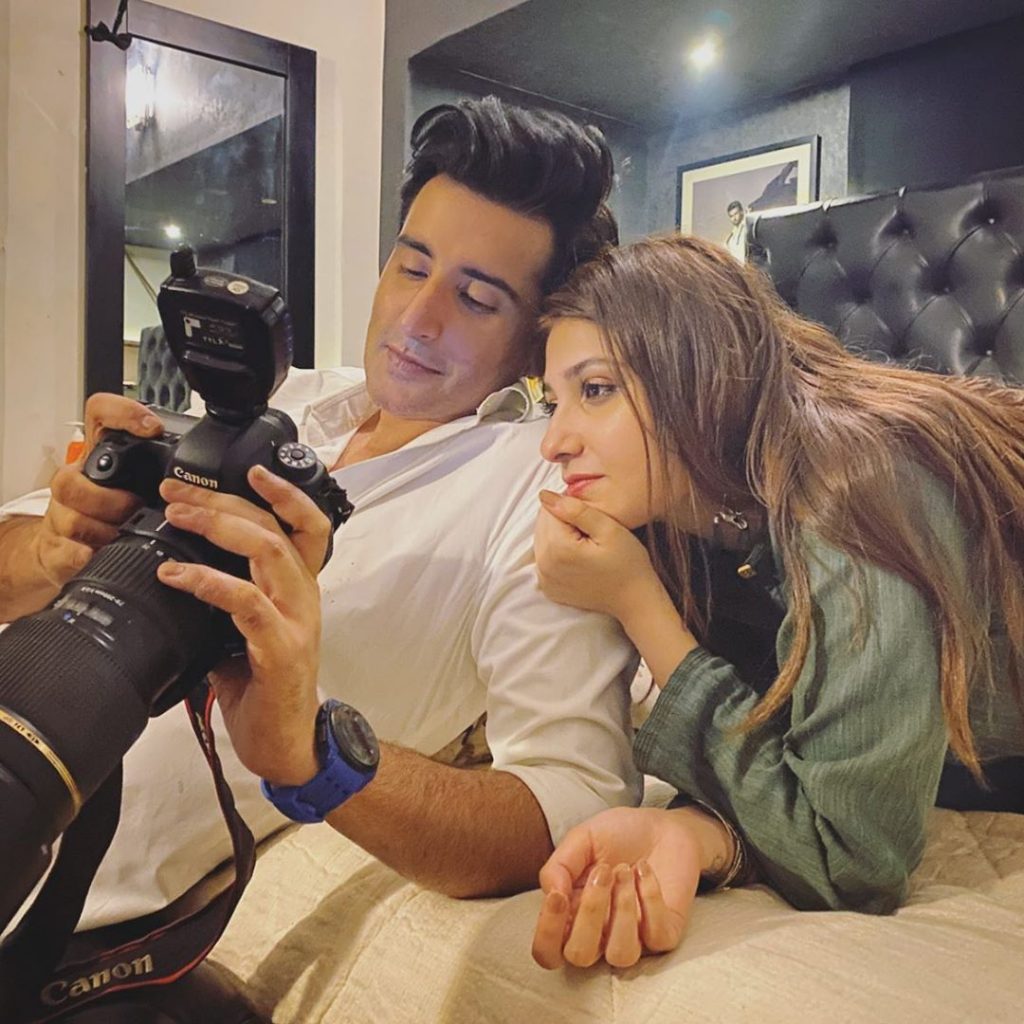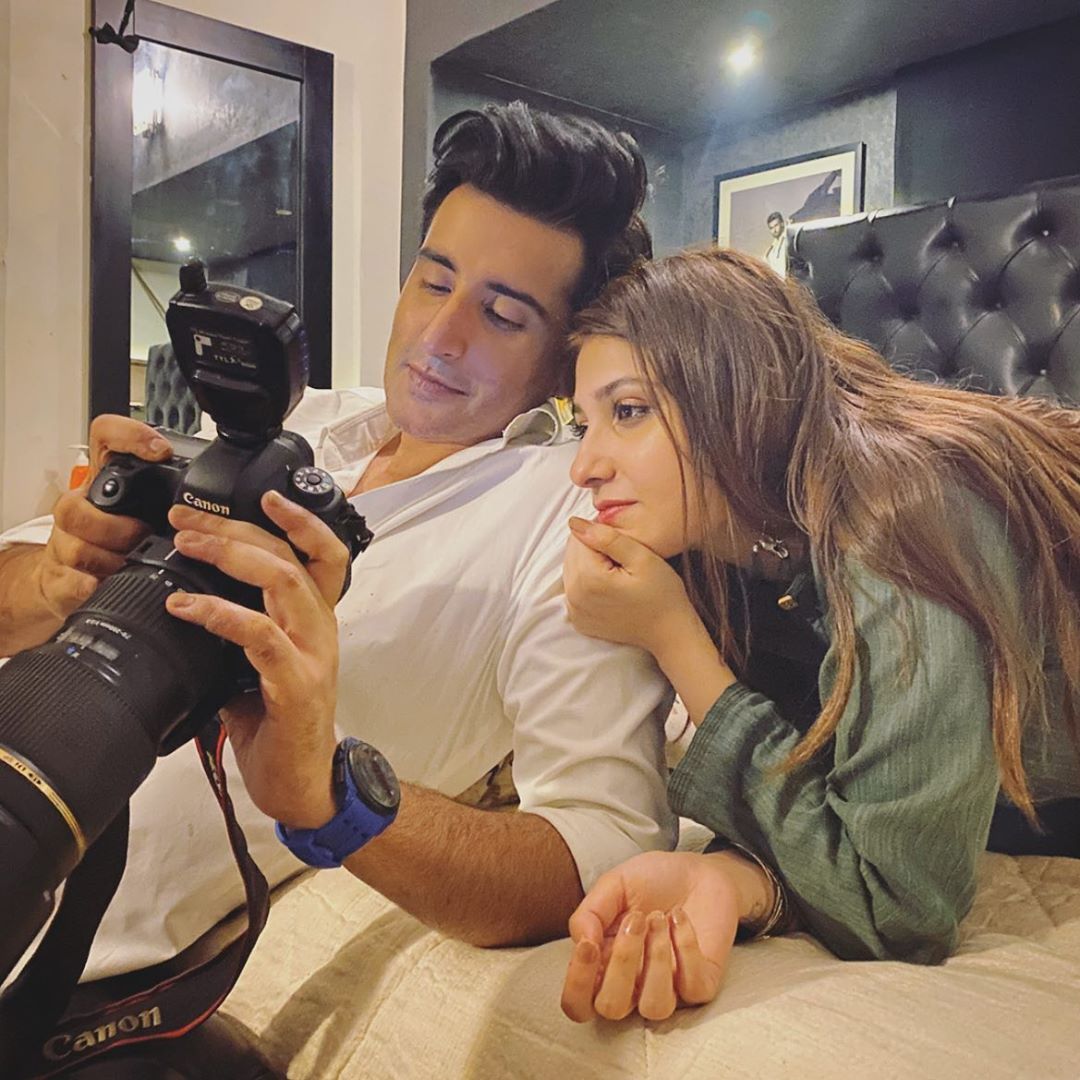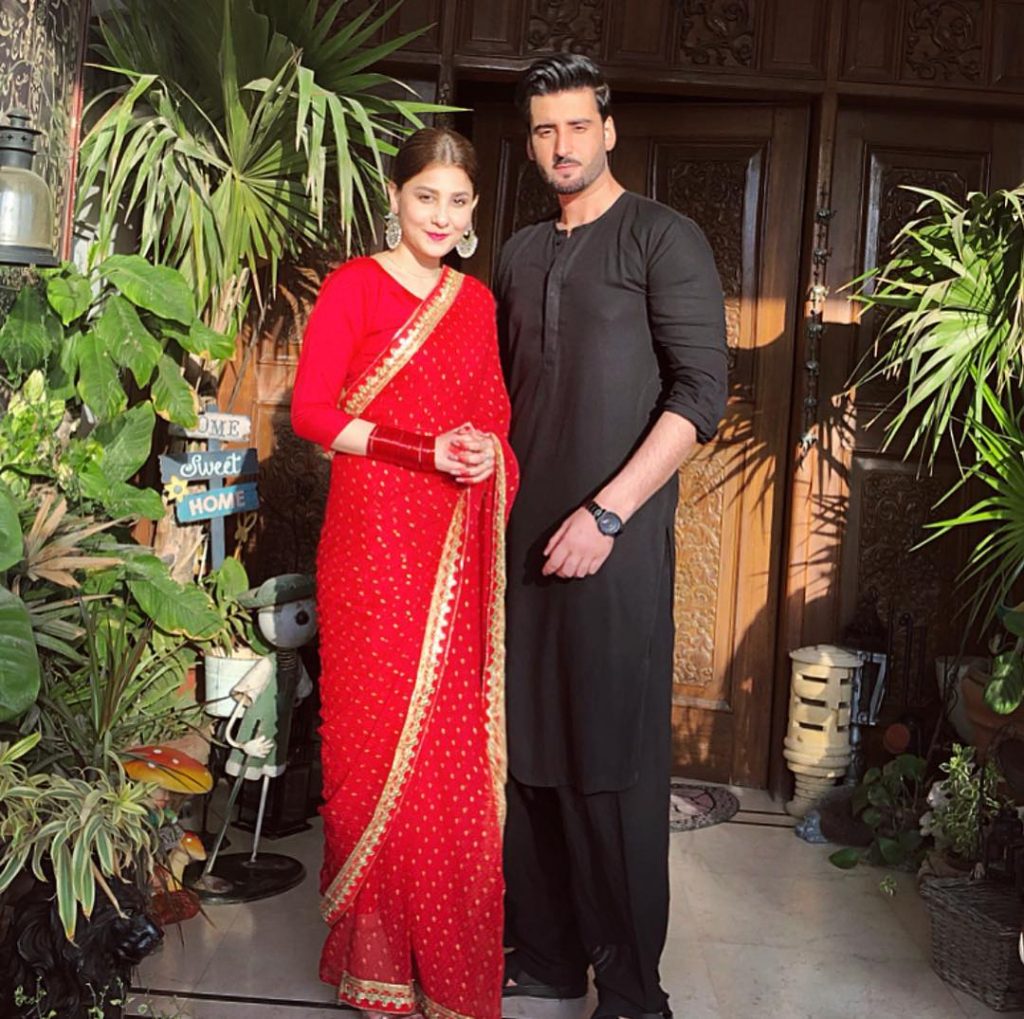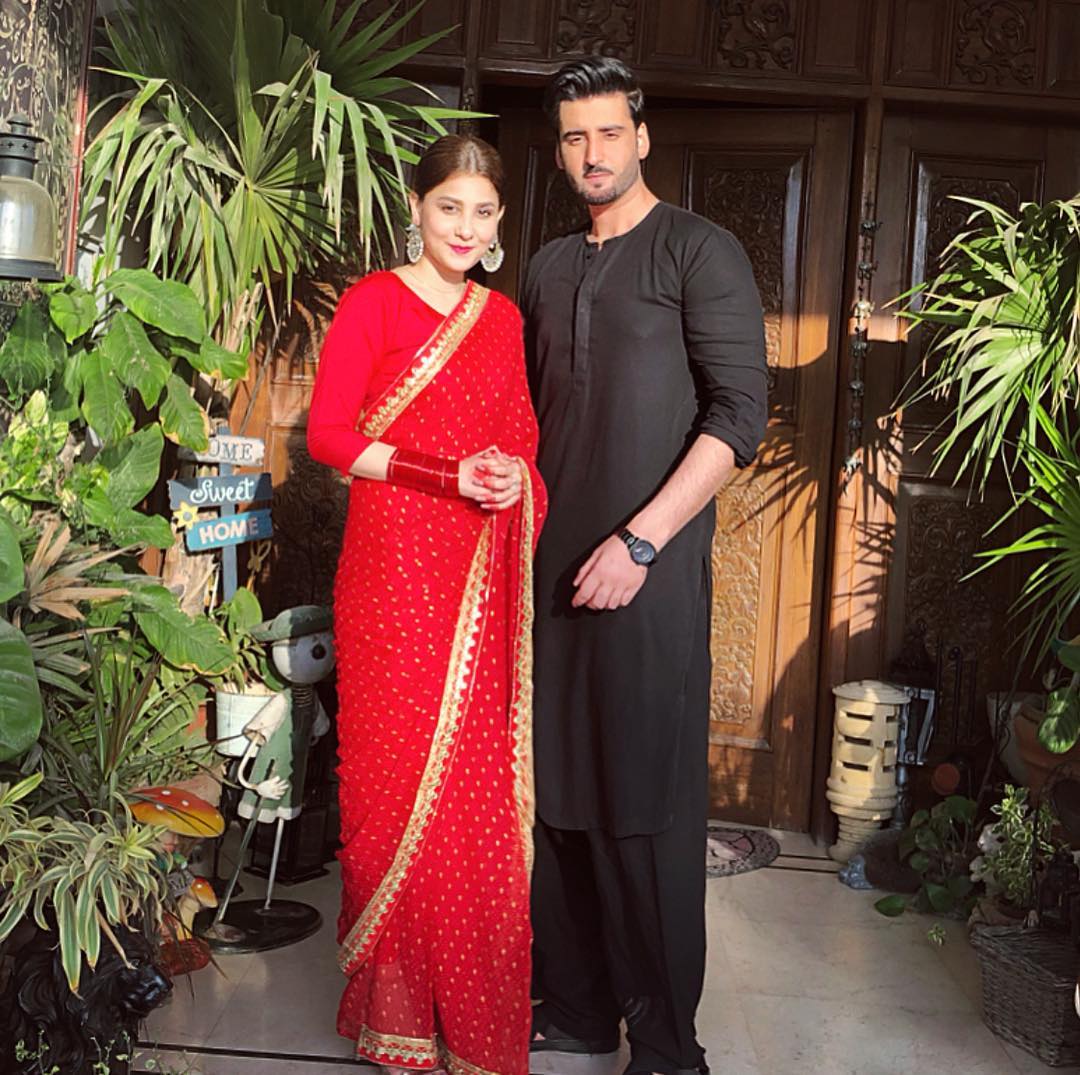 It is been observed that Aagha Ali and Hina Altaf don't post many pictures together on their Instagram accounts, unlike other couples who openly flaunt their love on public platforms. Hina Altaf recently through her Instagram story gave an answer to this most asked question that why they don't post pictures together.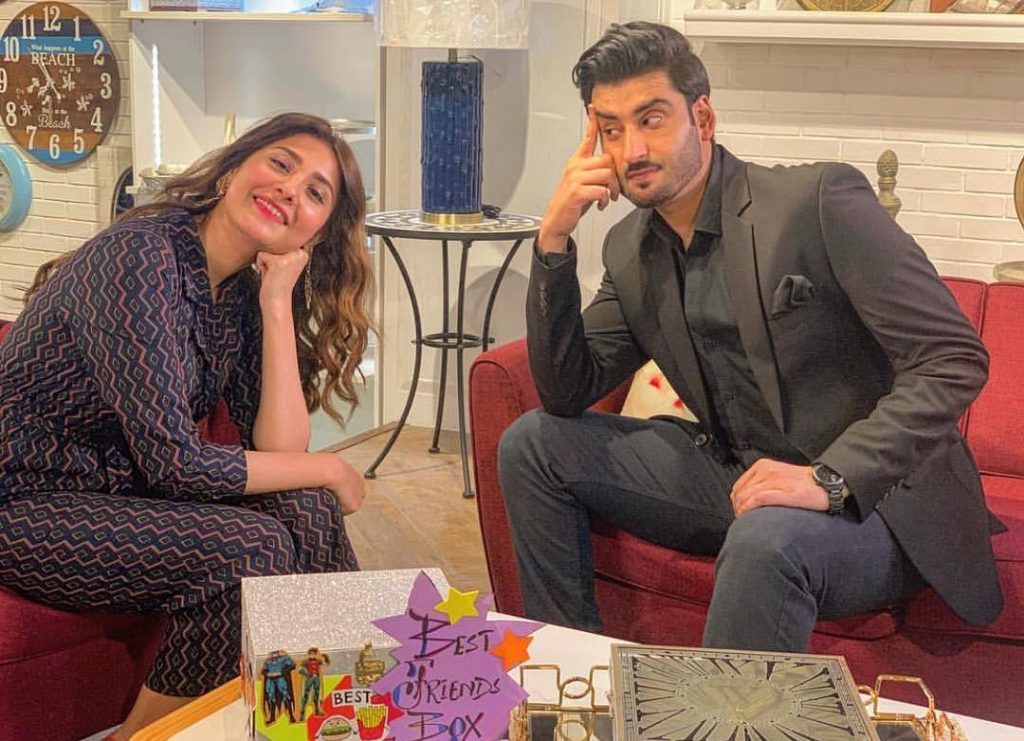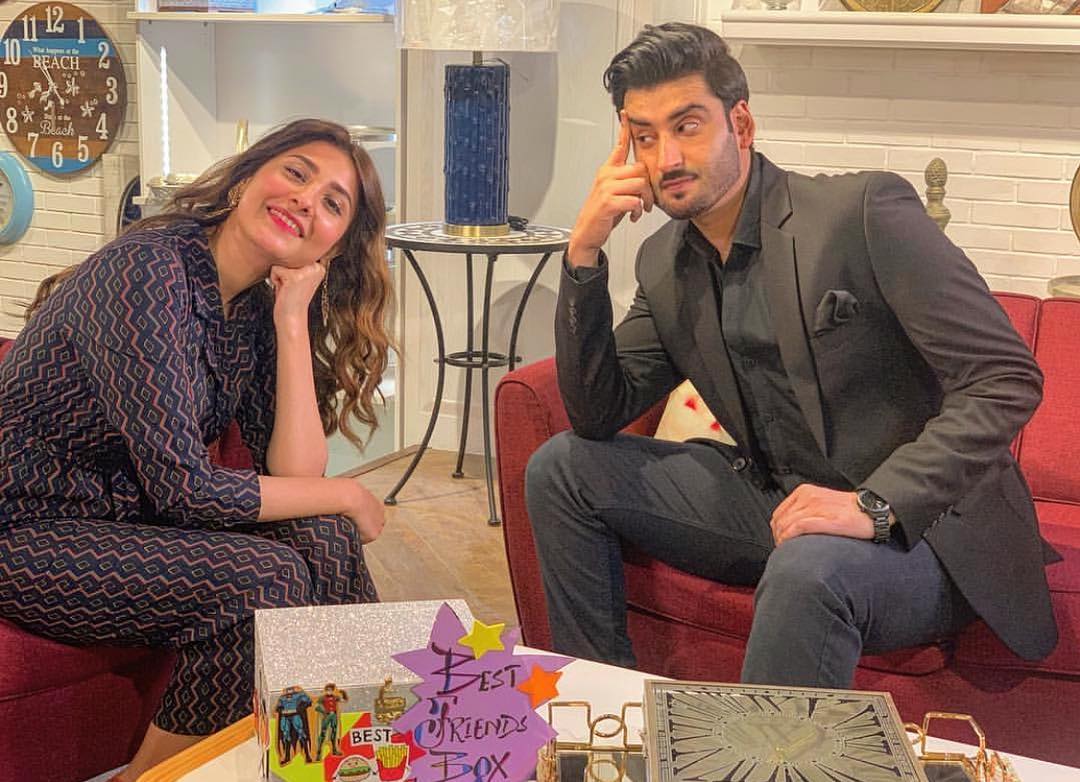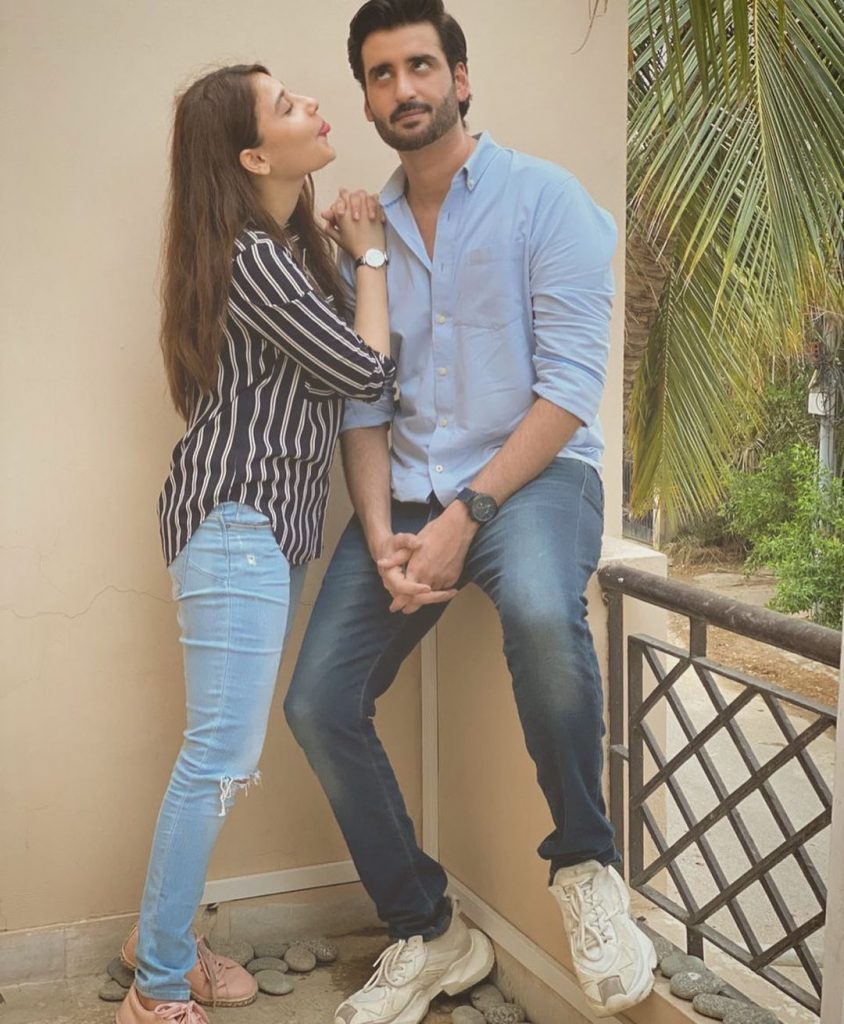 Hina Altaf in a long note wrote that she doesn't feel like posting everything about her private life and doesn't like to be judged every time. "I like to keep my like a little private," said Hina Altaf.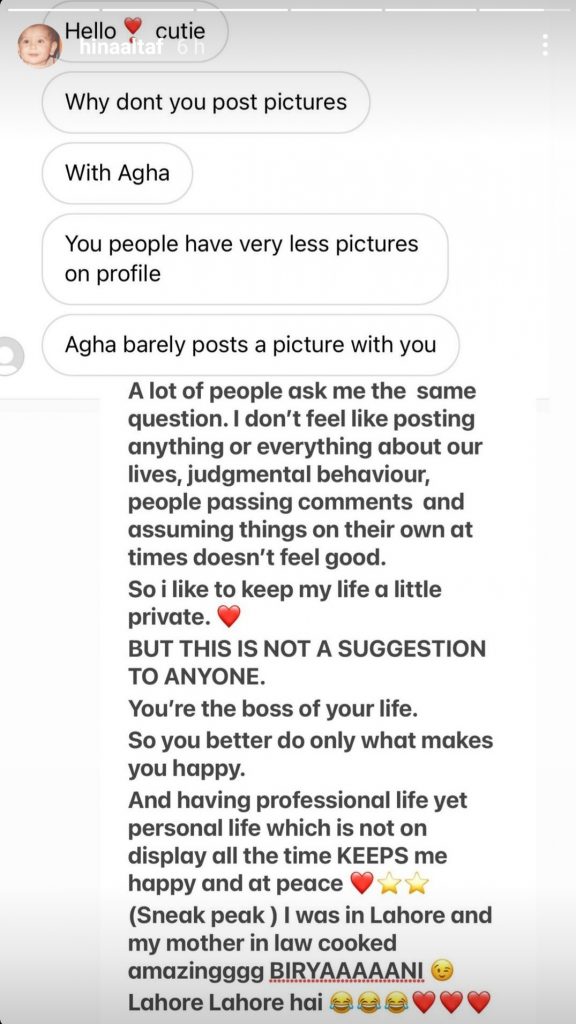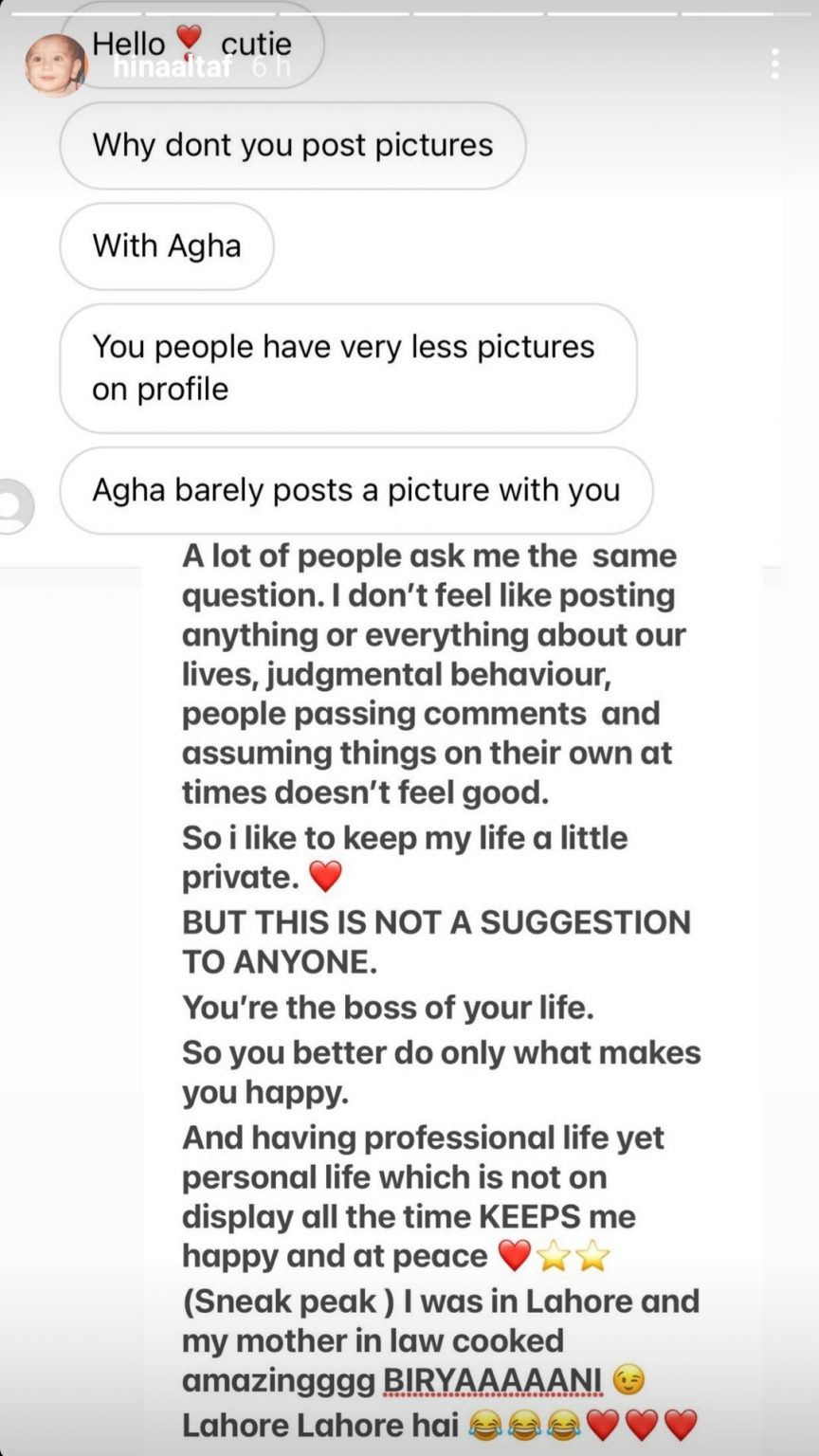 Do you guys agree with Hina Altaf's point of view? Want to add something to the story? Feel free to share your views with us!