The man who turned out to be a real cool bachelor in showbiz, an actor who earned much of recognition as RJ, the Kaka of "Takay ki Ayegi Baraat", Ali Safina is no more single as it was only few hours before that he has been engaged to Hira Tareen, who happens to be his best friend and model. Hira is also known as a DJ. Hira, beside her modelling has also been seen acting and hosting in different shows and it was yesterday that she announced the big news on her social media page.
She wrote:
Yesterday I got engaged to my best friend Ali Safina and one of the best human beings I have come across my entire life. To say the very least I am super happy especially after all the warm wishes from family and friends from all over the world. Thank you all for making our special day even more special with your positivity and blessings. Love you all! Now check out how good we look together  (m.A)"
With her status-cum-announcement, she also posted a perfect click of the night which is as follows.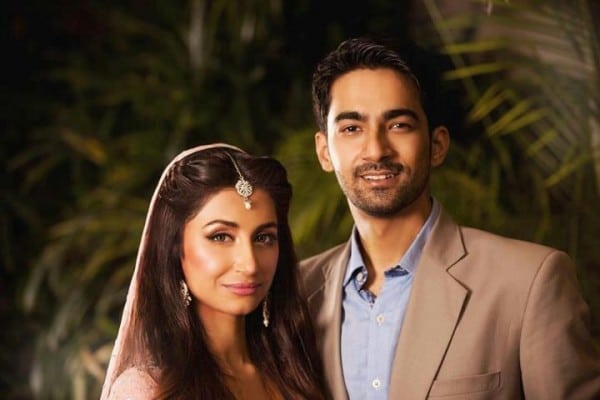 We wish the  couple all the very best for their upcoming life and waiting for the official pictures of the event to be released on social media.
Wishes
Nida Zaidi