Faysal Qureshi's Salam Zindagi is always a fun show for celebrities as Faysal always have fun activities planned and even funnier questions to ask. Two stunning actresses Rabab Hashim and Saeeda Imtiaz were invited to his show and as expected had a good time. Faysal had some fun questions to ask both the beauties. And here are some hilarious and fun answers:
As is expected from Salam Zindagi, there would be jokes. So, Rabab was asked that how could she double the money in a second. She was obviously confused and the answer was by looking in the mirror while holding the money.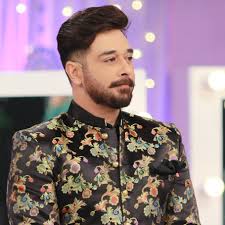 Then both beauties were asked about what nicknames they would give to fellow celebrities. Saeeda gave Meera Jee the nickname Dictionary. Rabab called Shahroz Sabzwari Petite while Saeeda had the nickname Selfie King for him. Saeeda gave Maya the name of Item Song due to her latest hit dance number. And Ahmed Ali Butt was named London Queen also due to his hit JPNA2.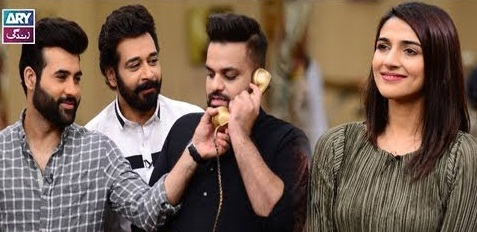 Which given nickname do you think is perfect for the said celebrity and what nicknames would you give to them based on their respective talents? Share your thoughts in the comments section below!