Here's What Sachin Tendulkar Has to Say About Shahid Afridi!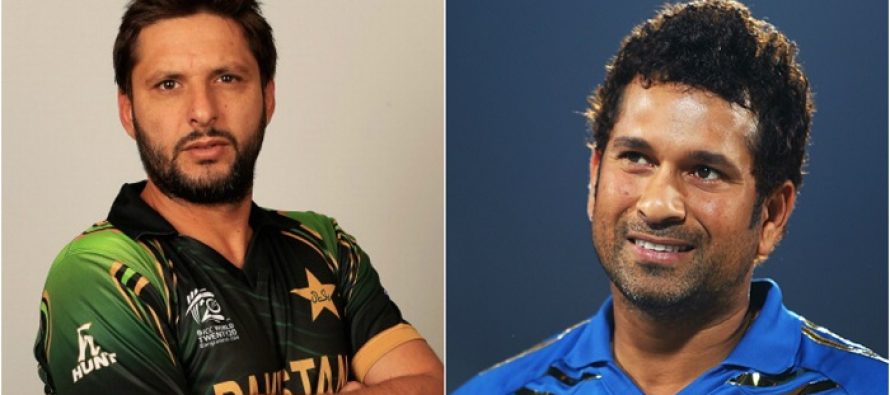 Former Indian cricketer and captain congratulated Shahid Afridi on running his foundation successfully.
Pakistani cricketer Shahid Afridi who is known for his aggressive batting style and equally defensive captaincy runs a foundation. His philanthropic services for the country and helping the people to fulfil basic needs has forced the former Indian cricketer to admire him even more.
---