Sajal Ali and Saboor Aly are celebrity sisters with their own distinct standing. When it comes to performances and the way they present themselves in public, the two sisters are different from one another. Unlike celebrity sisters like Aiman/Minal and Mawra/Urwa, Saboor and Sajal do not give a lot of interviews together.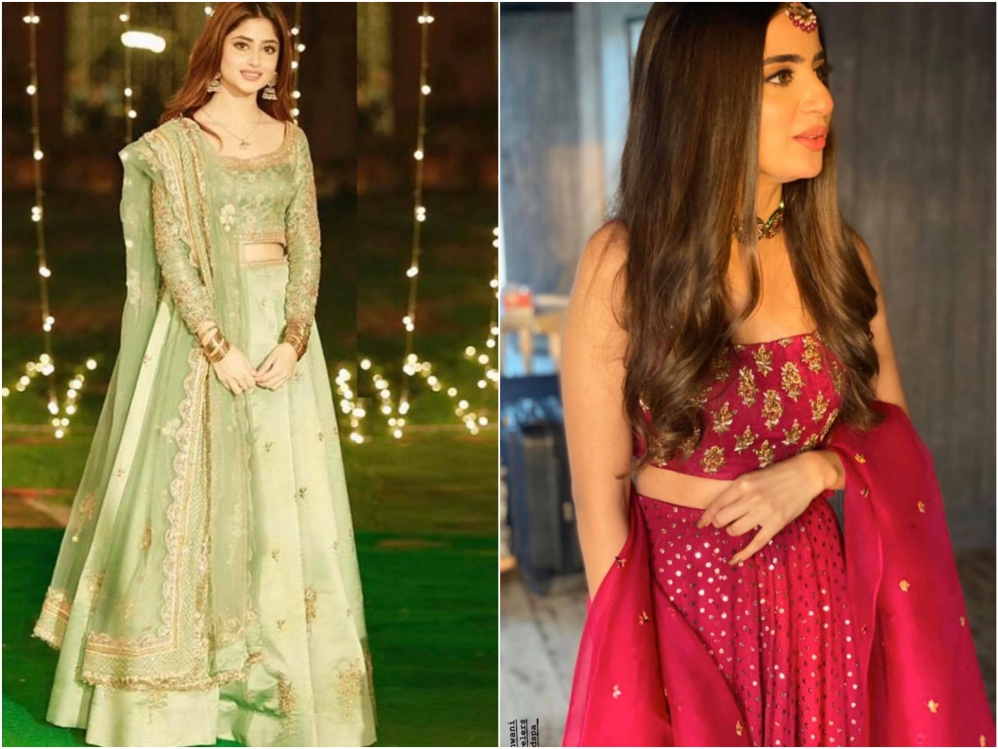 In fact, apart from their rare pictures together on social media, these celebrity sisters are different from other celebrity siblings who are quite close to one another. Sajal Aly always is an important part of the discussion whenever Saboor is being interviewed. Saboor revealed some interesting facts about their relationship with each other while giving a few interviews.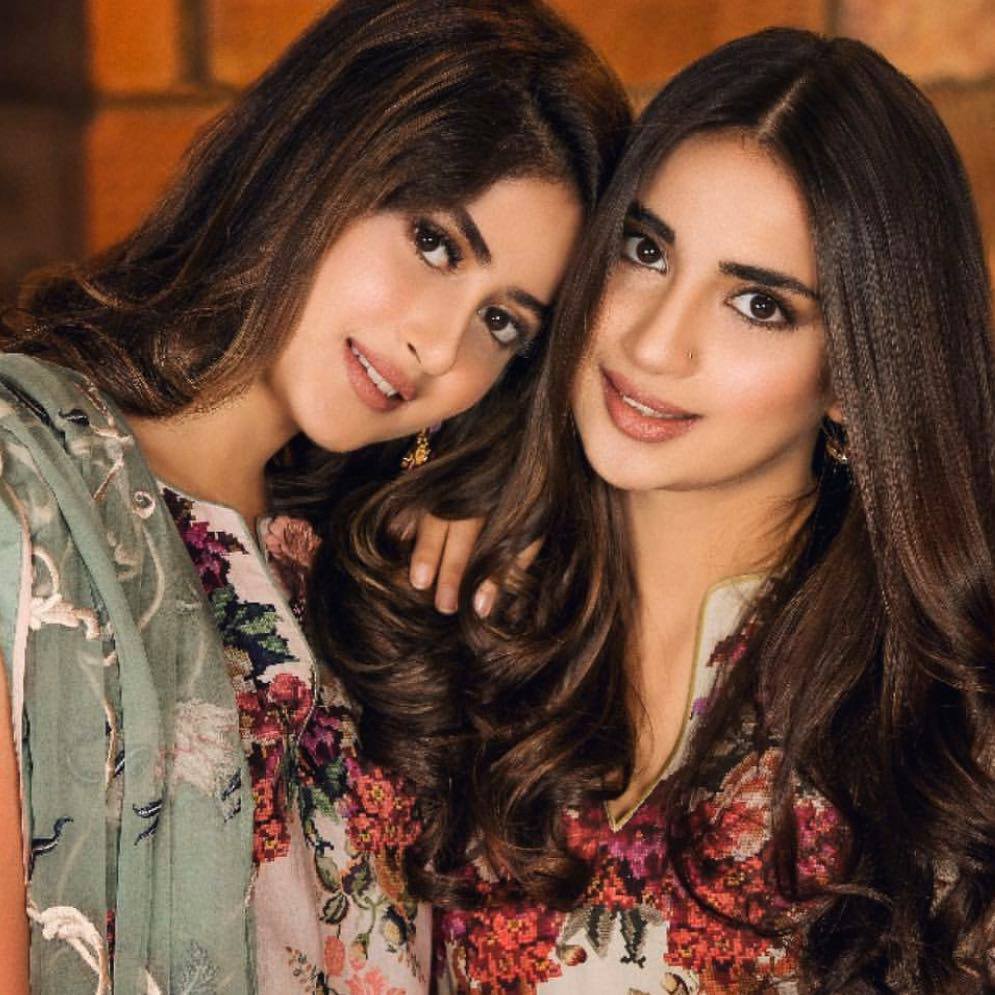 Social Media Comparison
Social media nowadays is the easiest tool to find out more about any celebrity. Sajal Aly runs her own Instagram page and does not post very often. Saboor Aly on the other hand has hired a PR agent and a talent agency to run her Instagram page.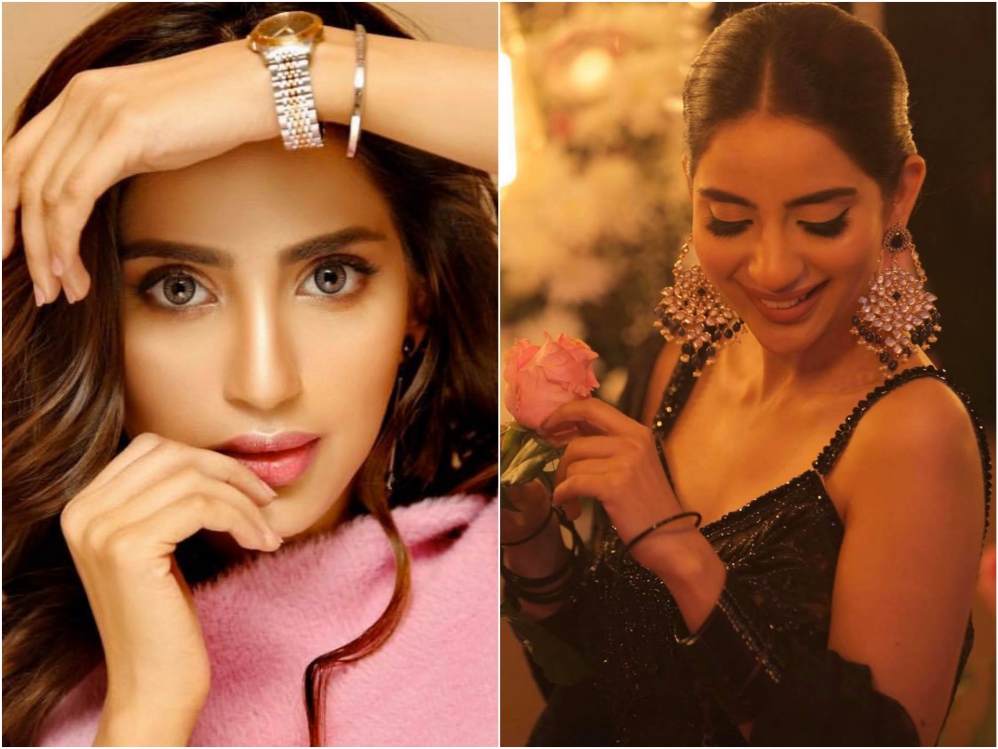 Saboor Aly's Instagram page clearly aims at promoting her as a brand whereas Sajal's page is more often all about what she wants to share with her fans. Even then, Sajal has more followers than her sister.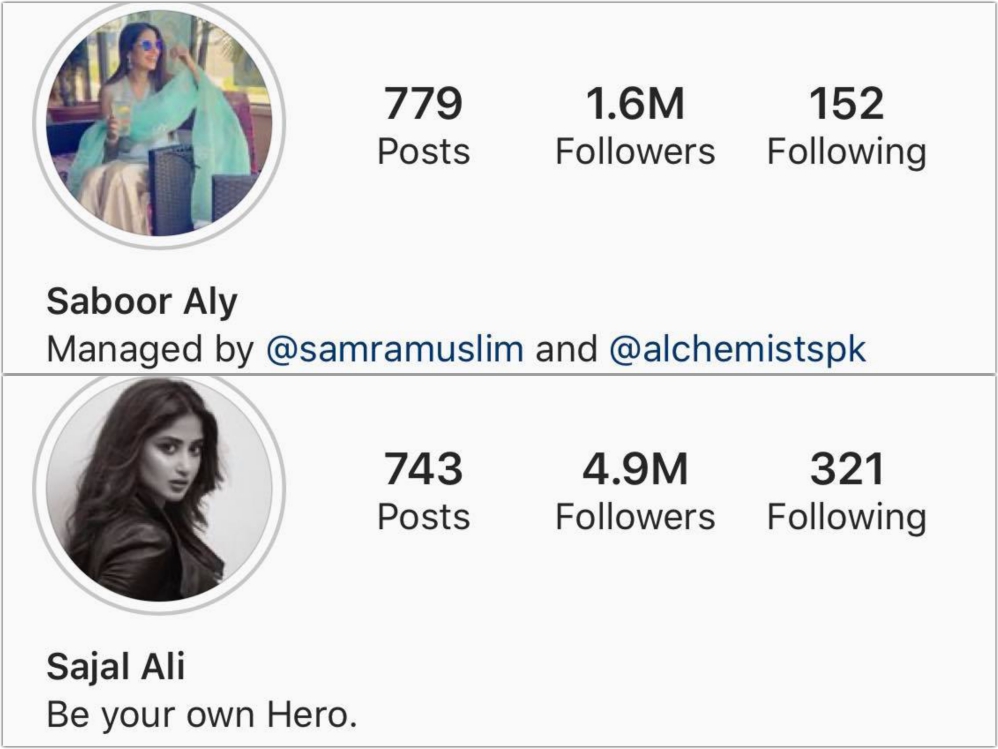 Sajal Aly's following on social media clearly shows that she has made a name for herself through her work. Sajal Aly is definitely liked more by the fans and even without the assistance of the PR companies, she has made a name for herself.
Sajal and Saboor Relationship
Many people might not know that Sajal Aly is the older sister. Separately, Sajal Aly and Saboor Aly have their own presence on television and social media but together they are not a 'brand' like the other celebrity sisters mentioned above. Sajal Aly used to post pictures with Saboor often with cute captions but lately she is focusing more on her new family. In a recent interview Saboor shared that she was playing the role of the head of the family after her mother's sad demise. Saboor also shared that Sajal's engagement with Ahad has proved to be a blessing for them in more ways than one.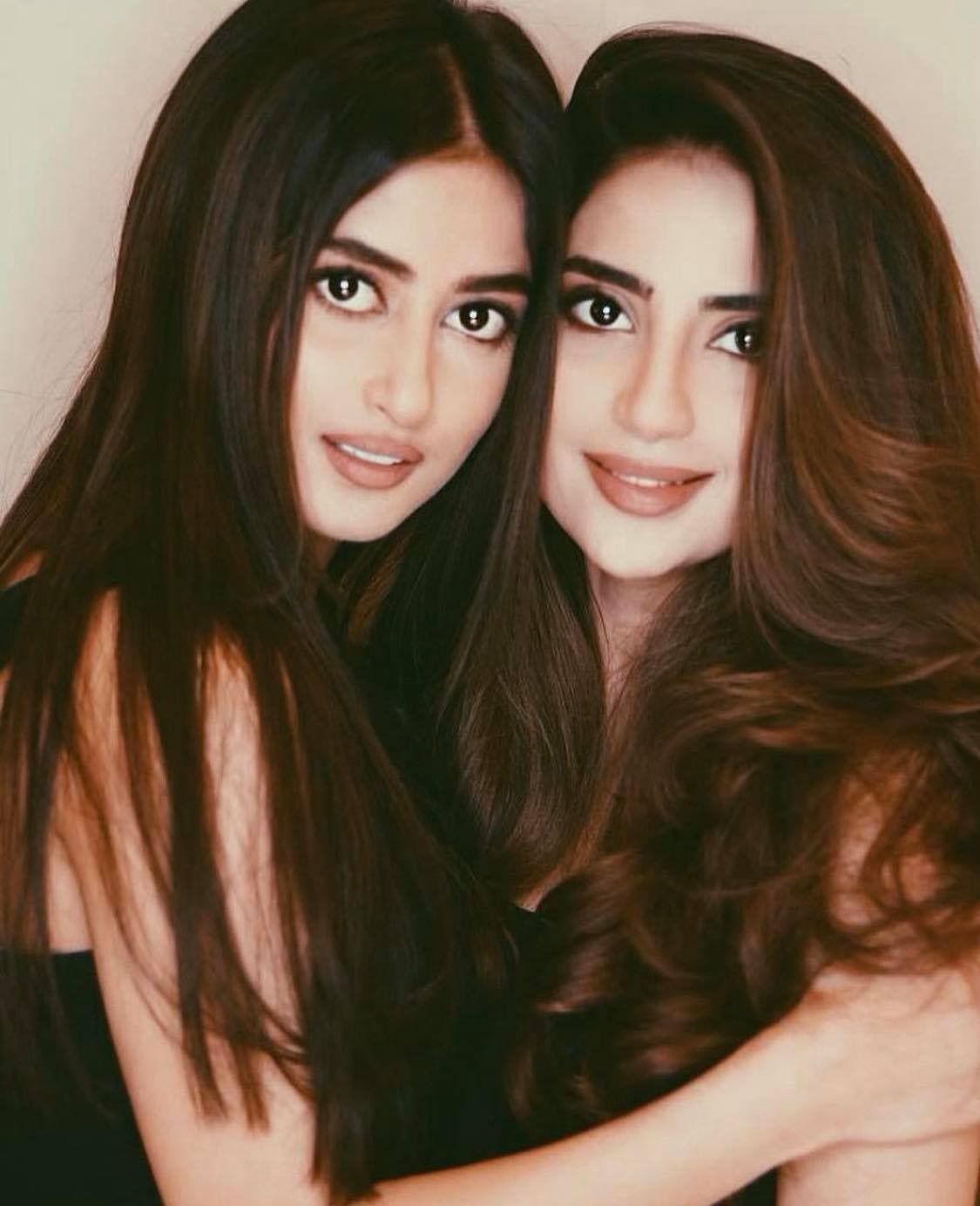 There have hardly been instances when Saboor and Sajal went all out to support each other. They respect each others space and every now and then post pictures together but that's about it. Anyone who has siblings can relate to their relationship because you can't always be close to all your siblings. We also do not see Sajal and Saboor enjoying holidays like the other celebrity sisters.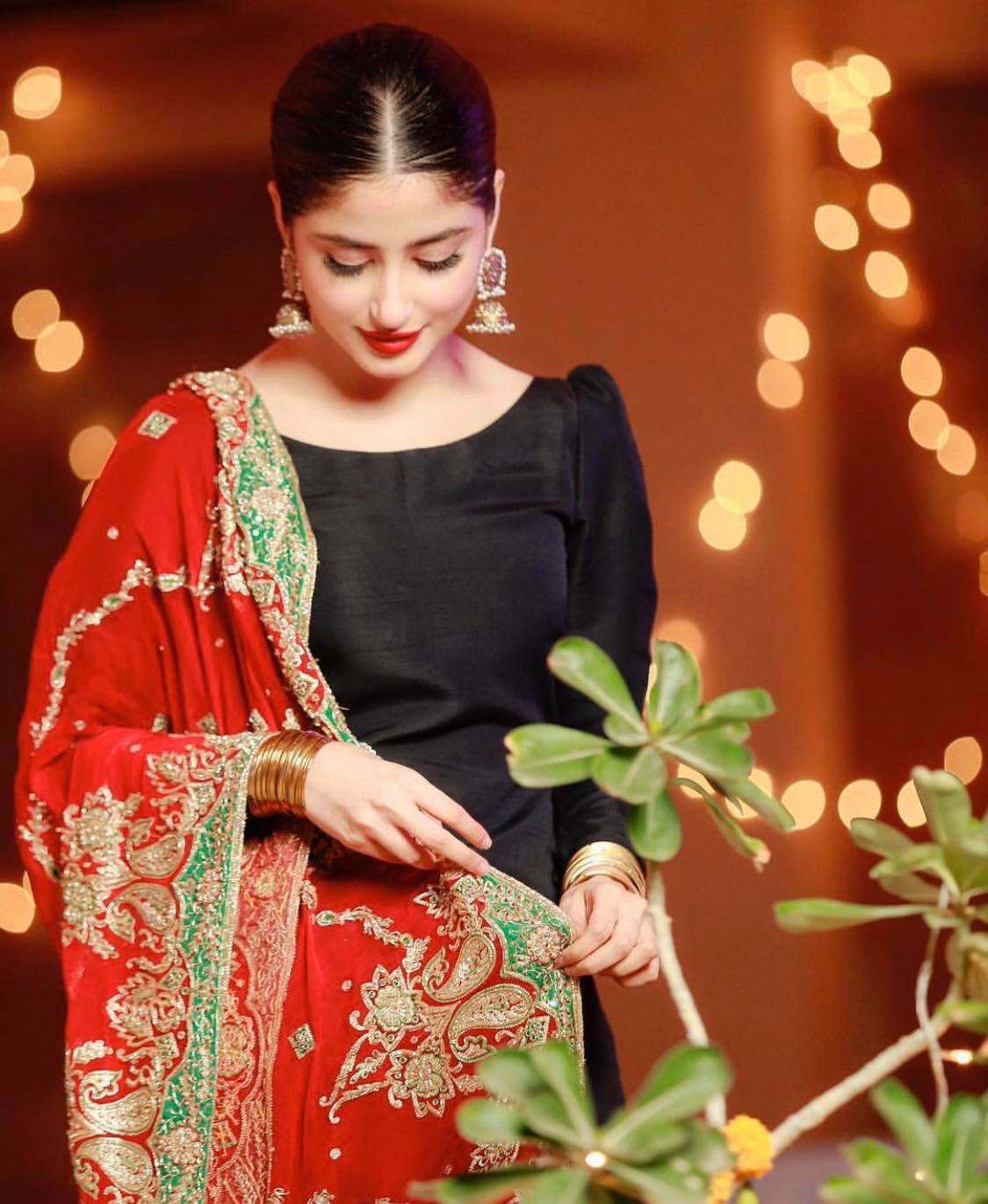 They walk their separate paths without going all out and supporting each other. Even when Saboor Aly got into a controversy on the sets of her drama, Sajal Aly decided to stay quiet about it. Sajal did speak out to support Ahad Raza Mir when he was criticized because of his singing in Coke Studio but she did not speak out when people were criticizing Saboor for her rude remarks for the assistant director.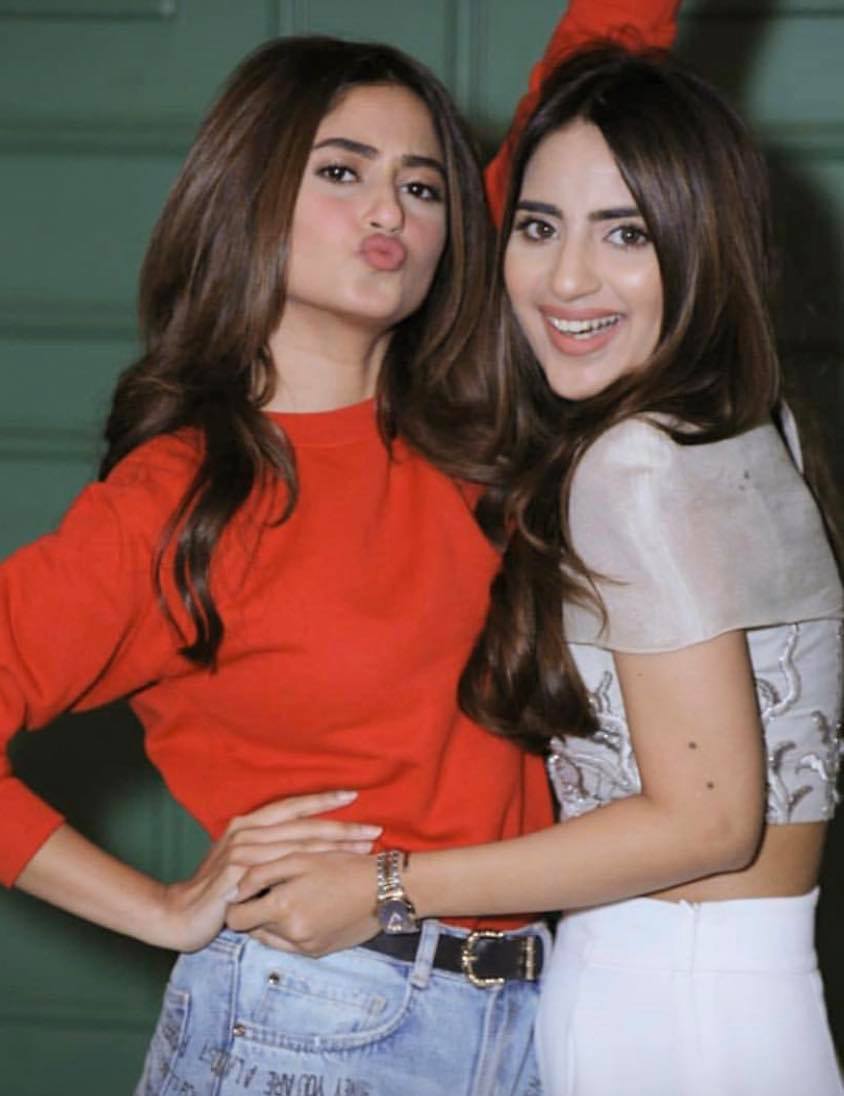 Similarly, Saboor Aly has never really gone all out to promote Sajal Aly's dramas, the way other celebrity sister's show their support for each other. Even though Sajal is part of not one but two hit dramas at the moment but not once has Saboor shown her support or appreciation for her sister. Similarly, Sajal is never seen promoting her sister's dramas on social media. This is odd because both the sisters are active on social media.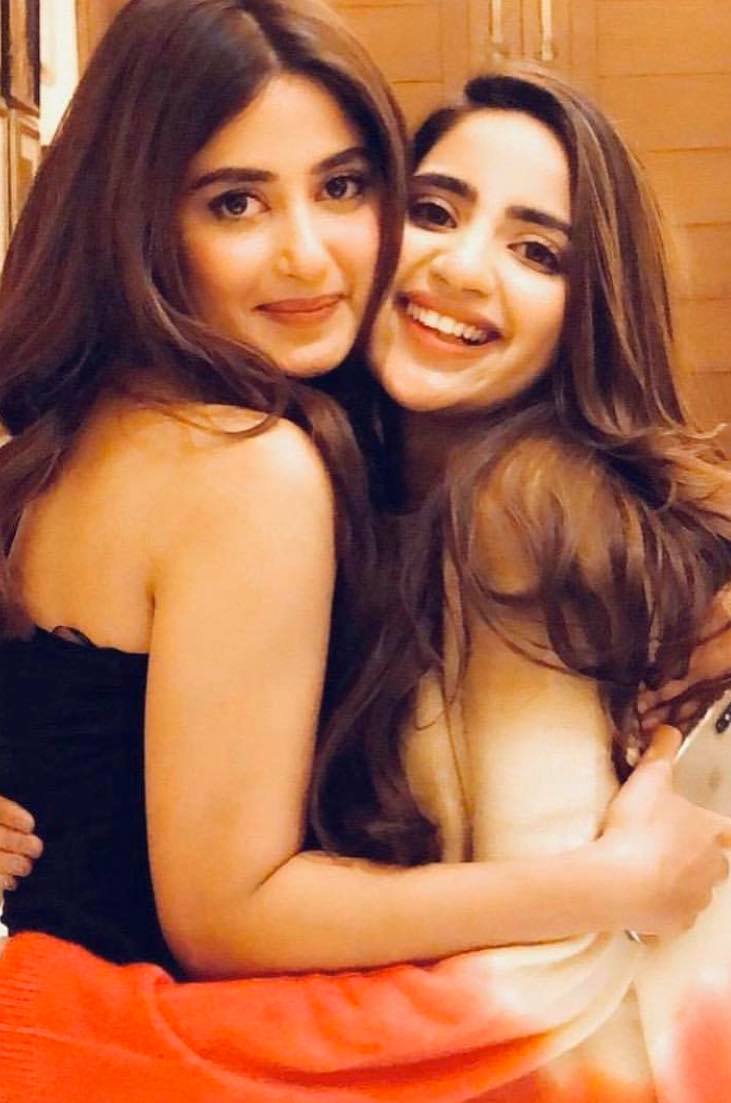 They clearly have their own lives and different support systems. While Saboor Aly usually gives credit to friends for always being there for her, Sajal Aly for the past few years has been relying more on the men in her life. Right now, Ahad Raza Mir and his mother seem to be much more close to Sajal Aly than anyone else.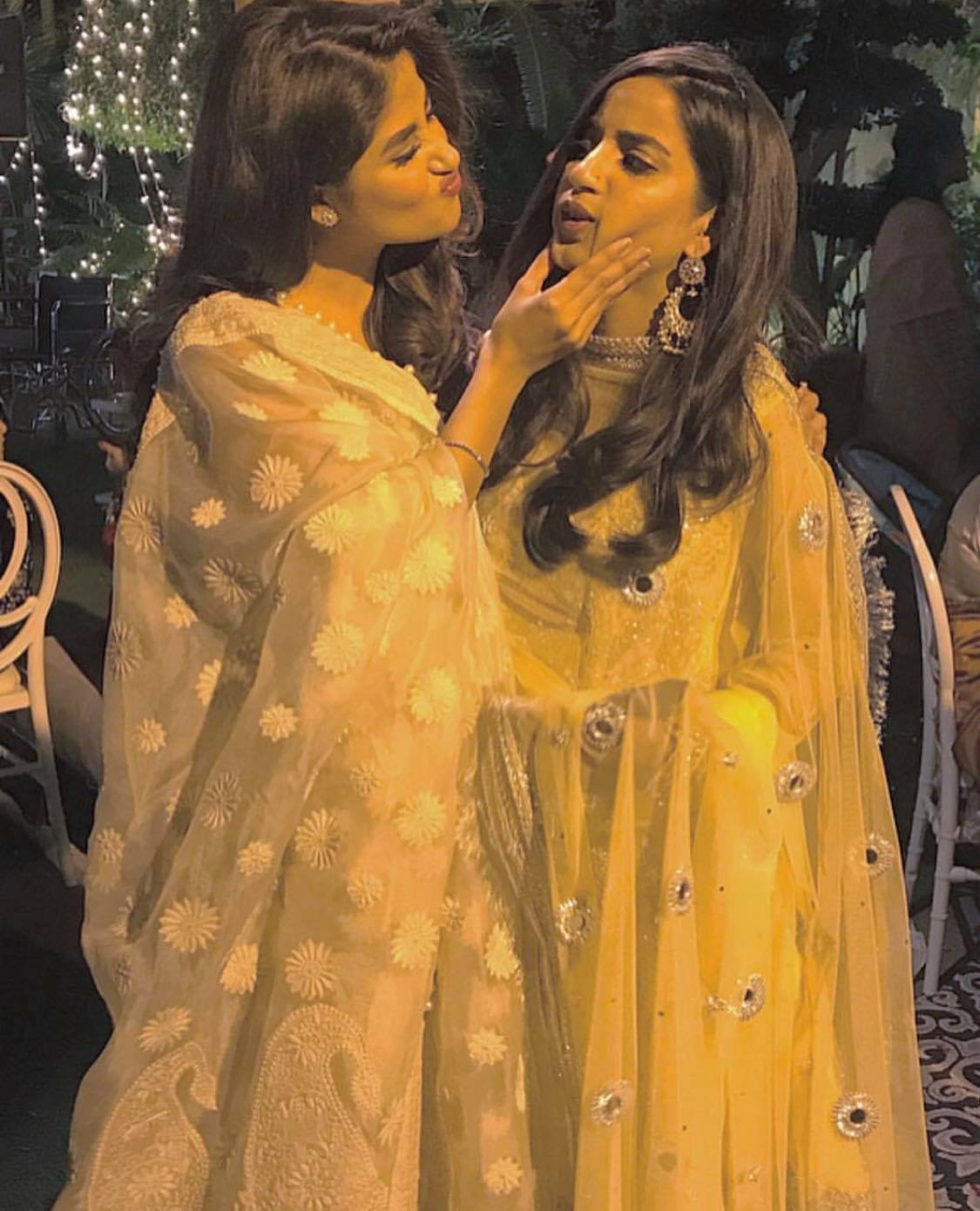 Career and Acting Skills
Saboor Aly's career started after Sajal's acting career had already taken off. Even though Saboor Aly is not a newcomer but she has not been able to make a name for herself . Saboor has played the lead in many dramas and she has also played a supporting character in a film yet she does not have the same star status which Sajal Aly has. Sajal Aly is the kind of actress whose name sells dramas. She is also versatile and has experimented more in her career. Even at a young age, Sajal Aly played challenging roles and excelled at them. Sajal has not only done a film as a lead in Pakistan but was also applauded for her performance in her debut film in Bollywood.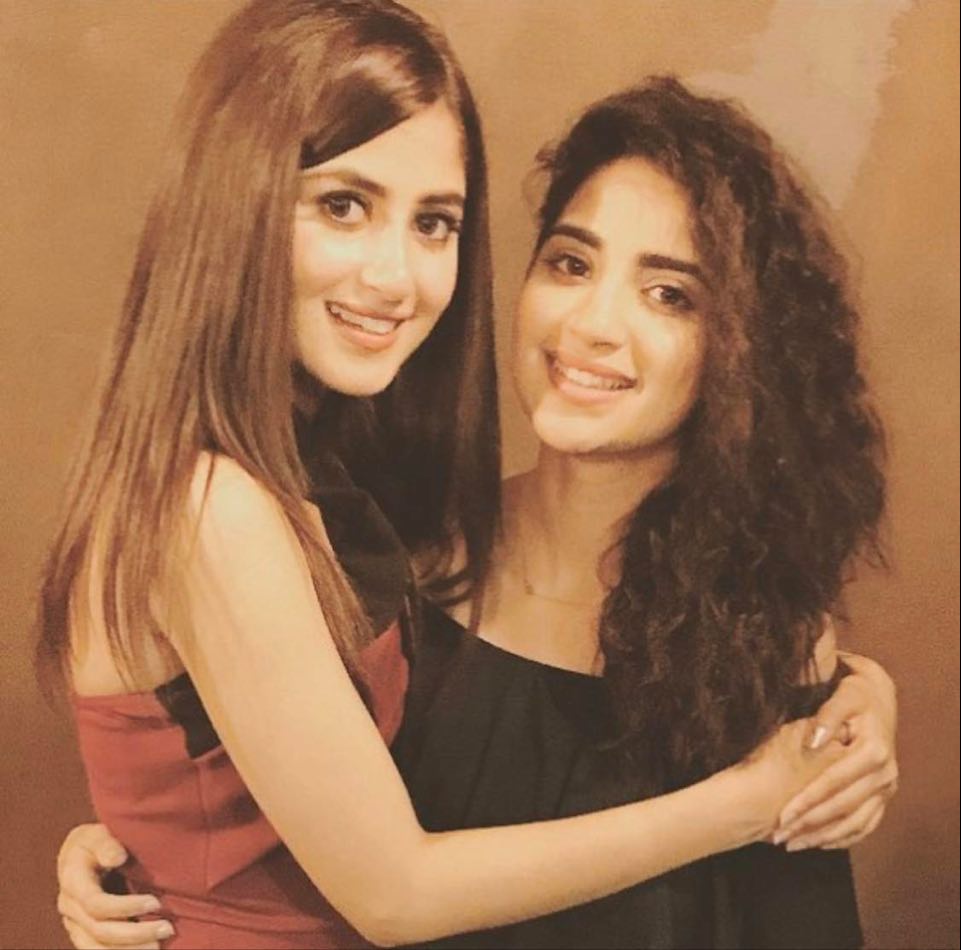 Saboor Aly has failed to prove her worth as a versatile actress. She does much better in negative roles but she doesn't have the kind of variety to offer which Sajal has. The fact that Saboor Aly clearly sees Sajal as a competitor makes the comparison even more meaningful. When asked in an interview who in her opinion was the most popular celebrity, she did not take Sajal's name but said that she too was popular, everyone is popular!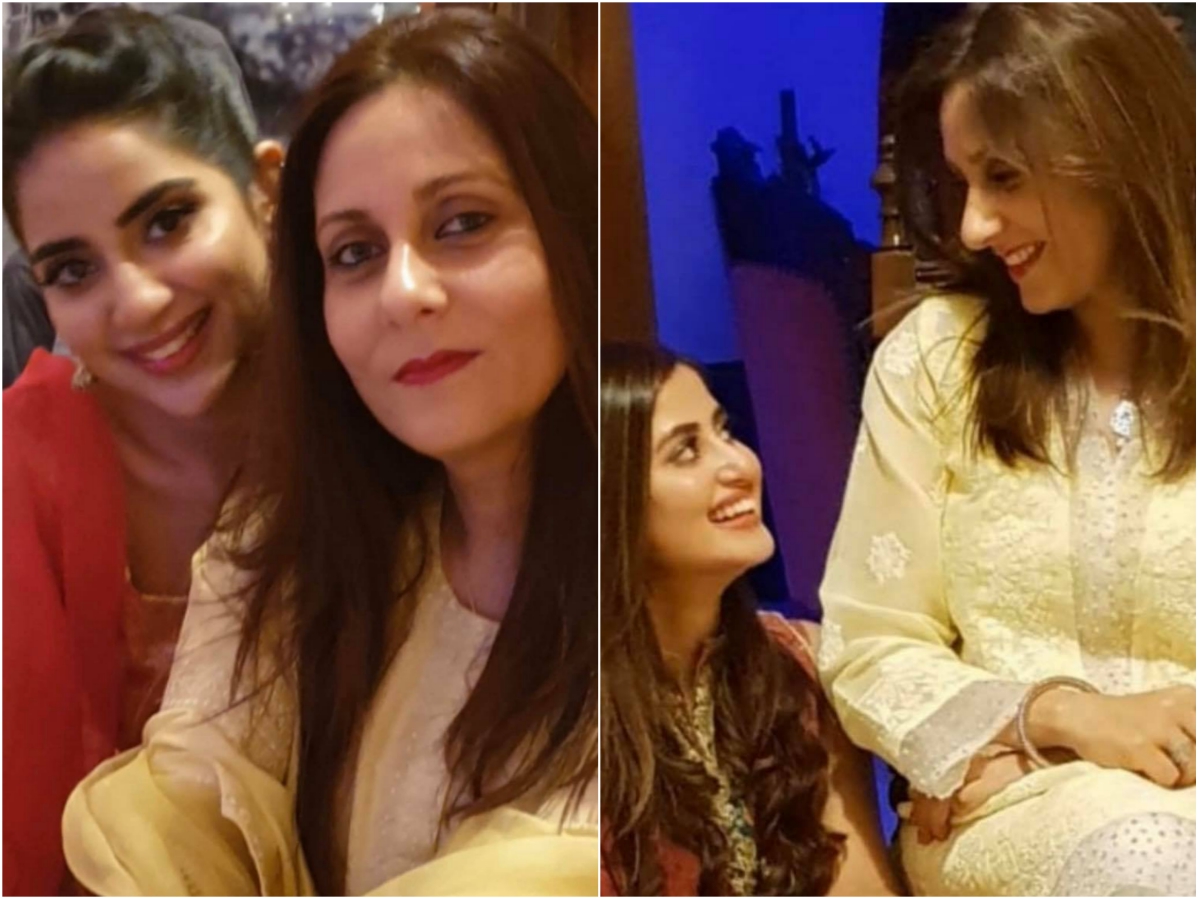 When Saboor joined the industry, many people knew her as Sajal's sister. Even after all these years, Sajal has the kind of presence and identity that most people know Saboor as Sajal's sister. As far as career and acting skills are concerned, Sajal is definitely way ahead of the game.
Sajal and Saboor's Love Life
As far as their love life is concerned, these sisters are not entirely different from each other. Both of them keep their love life secret unlike Aiman and Minal who have always been so open about it. Saboor Aly's name was once associated with actor Ali Josh back in 2017. There were also rumors that they were engaged. Saboor Aly was often seen with Ali Josh, they also worked together but she never talked about these rumors.
In a recent interview, Saboor Aly said that she does not believe in dating or engagements, whoever will be serious about her, will directly ask her to get married to her and that is what she was going to do. The interviewer even asked her if she was taking a dig at Sajal since Sajal has been in a relationship not once but twice.
Before Sajal and Ahad got engaged, Sajal was in a relationship with Feroze Khan. Although, they never talked about their relationship but it was like an open secret. This relationship ended with Feroze Khan getting married.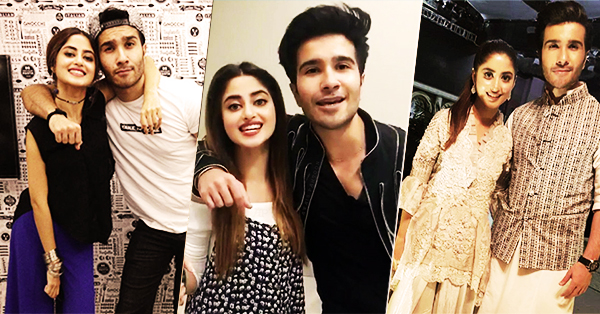 After this break up Sajal Aly and Ahad Raza Mir became popular as Sahad and unlike before this time around Sajal's relationship ended in an engagement and soon these two are going to get married. Right till the end, Sajal and Ahad chose not to talk about their relationship. Even now although they are the most famous celebrity couple, they choose not to be seen together so often.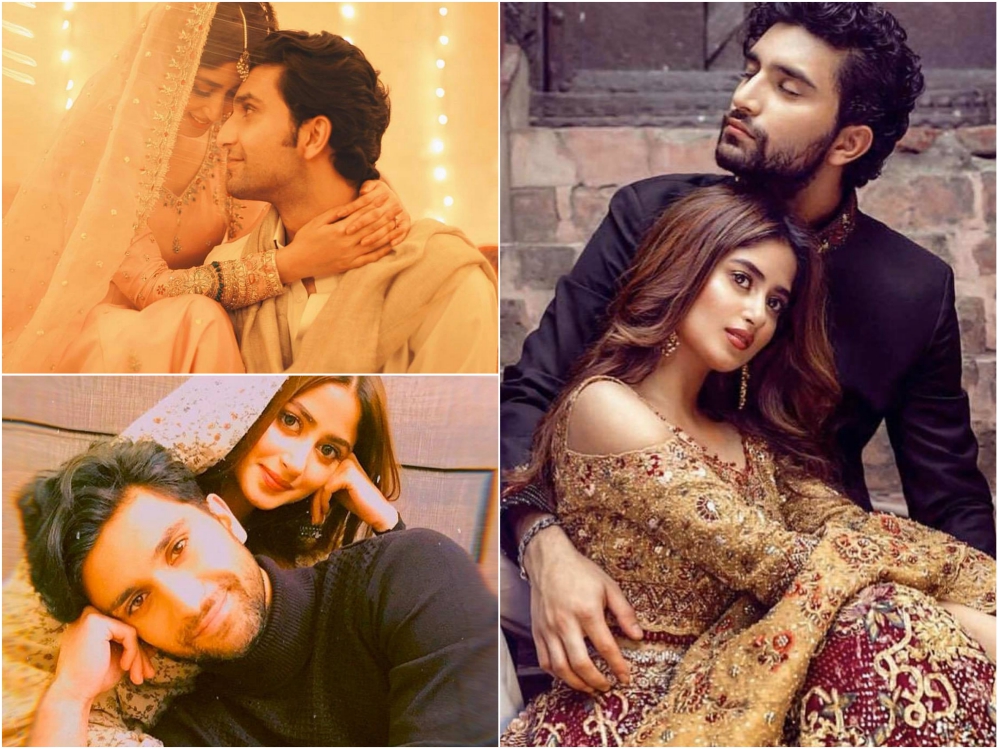 Although, it is common knowledge that Ahad and Sajal are getting married soon but they have not announced a date. There have been dholkis in the family but not a single picture of the celebrity couple has surfaced on social media from these events.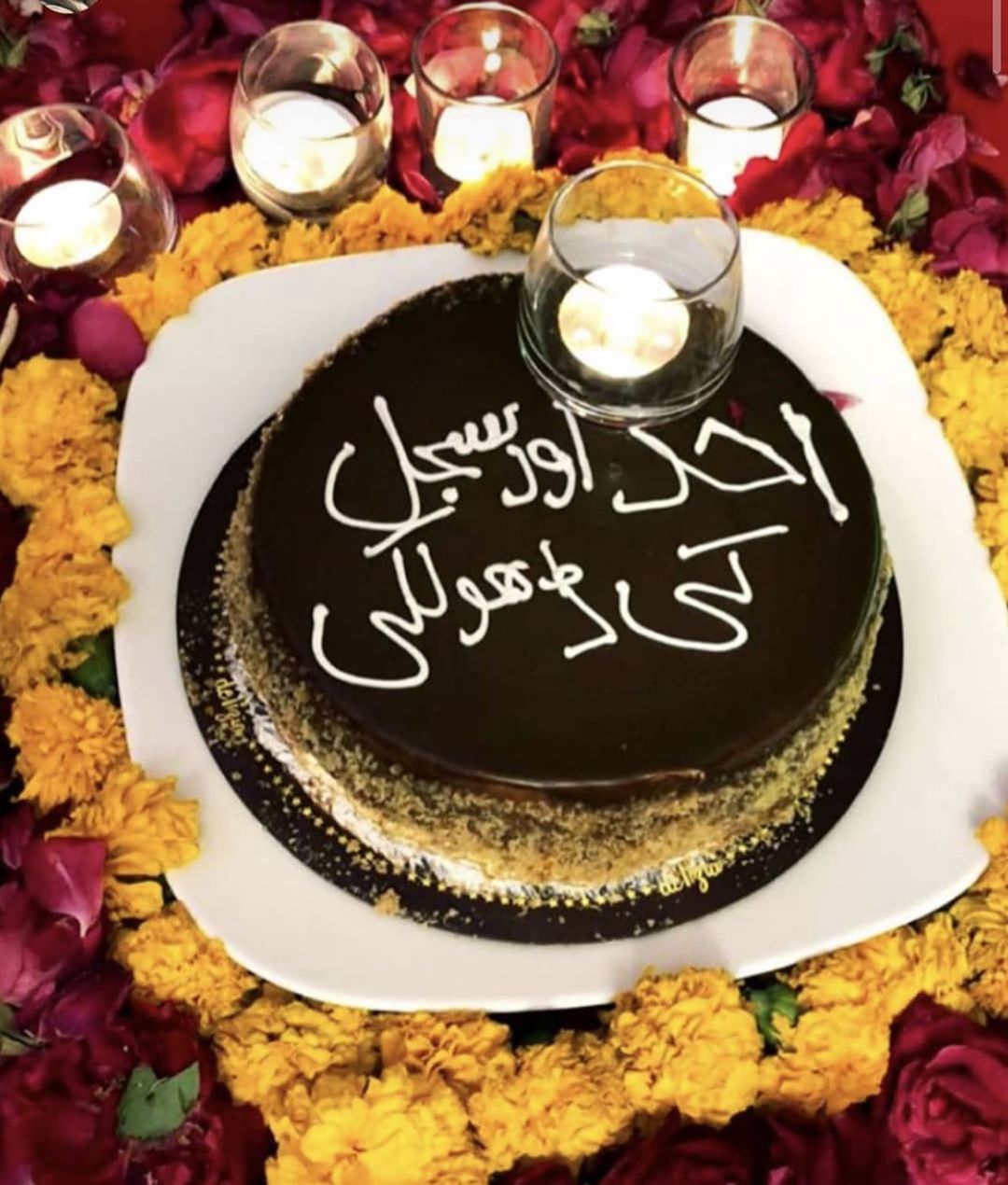 Sajal and Saboor both are private individuals who do not talk about their relationships openly. While Saboor has made it clear that she has no plans of dating anyone, Sajal Aly always keeps her relationships undercover.
Concluding Remarks
When it comes to stardom, Sajal Aly clearly is the winner. As far as personalities are concerned, Sajal seems to be a more private person than Saboor. It also appears to be that Sajal has a more strong personality. Saboor Aly is still trying hard to be recognized as a star while Sajal is already one.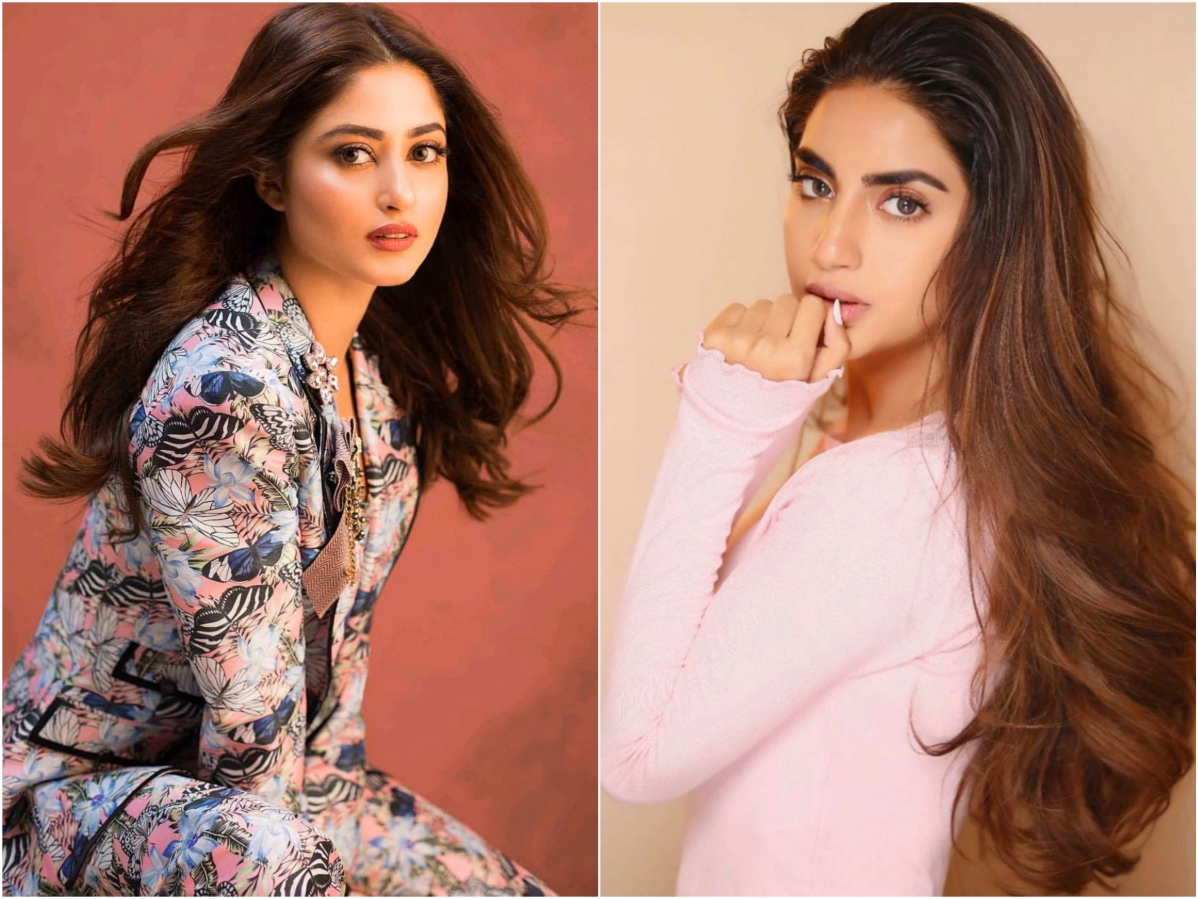 Which sister is your favorite, Sajal or Saboor? Share your thoughts in the comments section.