The followers of Pakistani showbiz are very much familiar with the two big names of the industry; Samina Ahmed and Manzar Sehbai. They both have been a part of the industry for decades and have done quality work over the years. The news of their Nikkah took the internet by storm where people had nothing but well wishes for the couple. Samina Ahmed and Manzar Sehbai's marriage was such a pleasant surprise because it showed that finding the right companion is what matters, irrespective of any societal norms and barriers.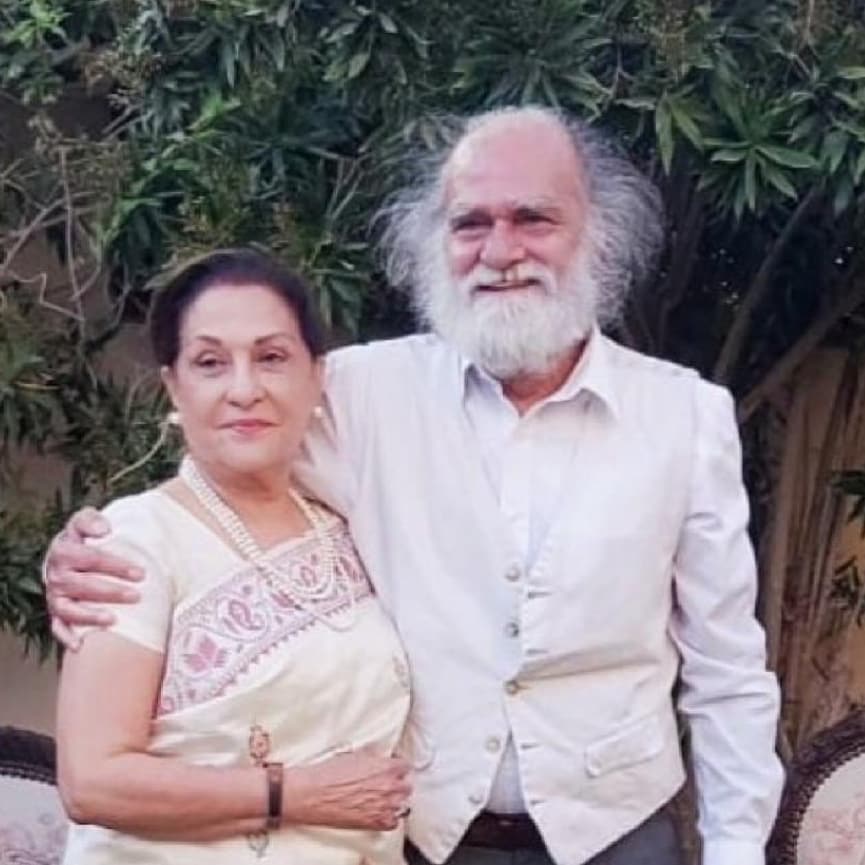 Samina Ahmed and Manzar Sehbai are both well-loved, reputed and respected celebrities of Pakistani showbiz industry. The body of work they have done is enough to show their commitment to their profession. Samina Ahmed has become a household name and has stayed in the public eye for one stellar performance after another for years. The new power couple is once again in the limelight but for the sweetest reason ever.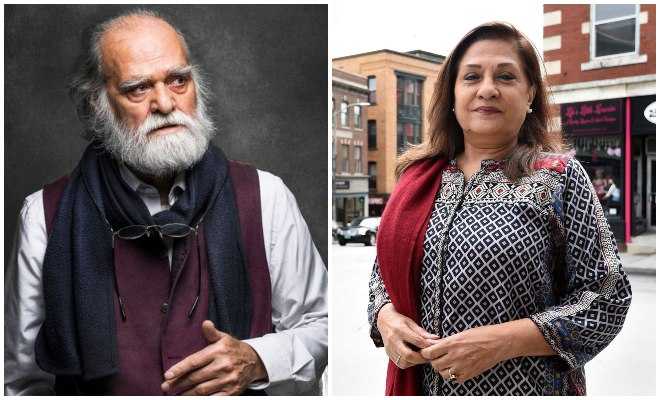 Here is what you need to know about Samina Ahmed and Manzar Sehbai:
Samina Ahmed and Manzar Sehbai's Age
Samina Ahmed was born on February 11, 1950. Manzar Sehbai was born on March 19, 1950. They are both 70 and the sweetest part is, Samina Ahmed happens to be around 1 month older to her husband.
Samina Ahmed's Early Life
Samina Ahmed was born in Lahore. She is the first born of her parents. She has 4 younger siblings; 3 brothers and 1 sister. Her mother was a homemaker and her father was a Forest Officer. Due to the nature of her father's work, they used to travel all around Pakistan. They were posted in Peshawar when her father passed away in 1965. Samina Ahmed's mother went to the UK to study cosmetology and after coming back, she became affiliated with the cosmetic brand Elizabeth Arden. Samina Ahmed is the only child in the family who was interested in Arts. She completed her Masters in Economics and chose Arts as her major.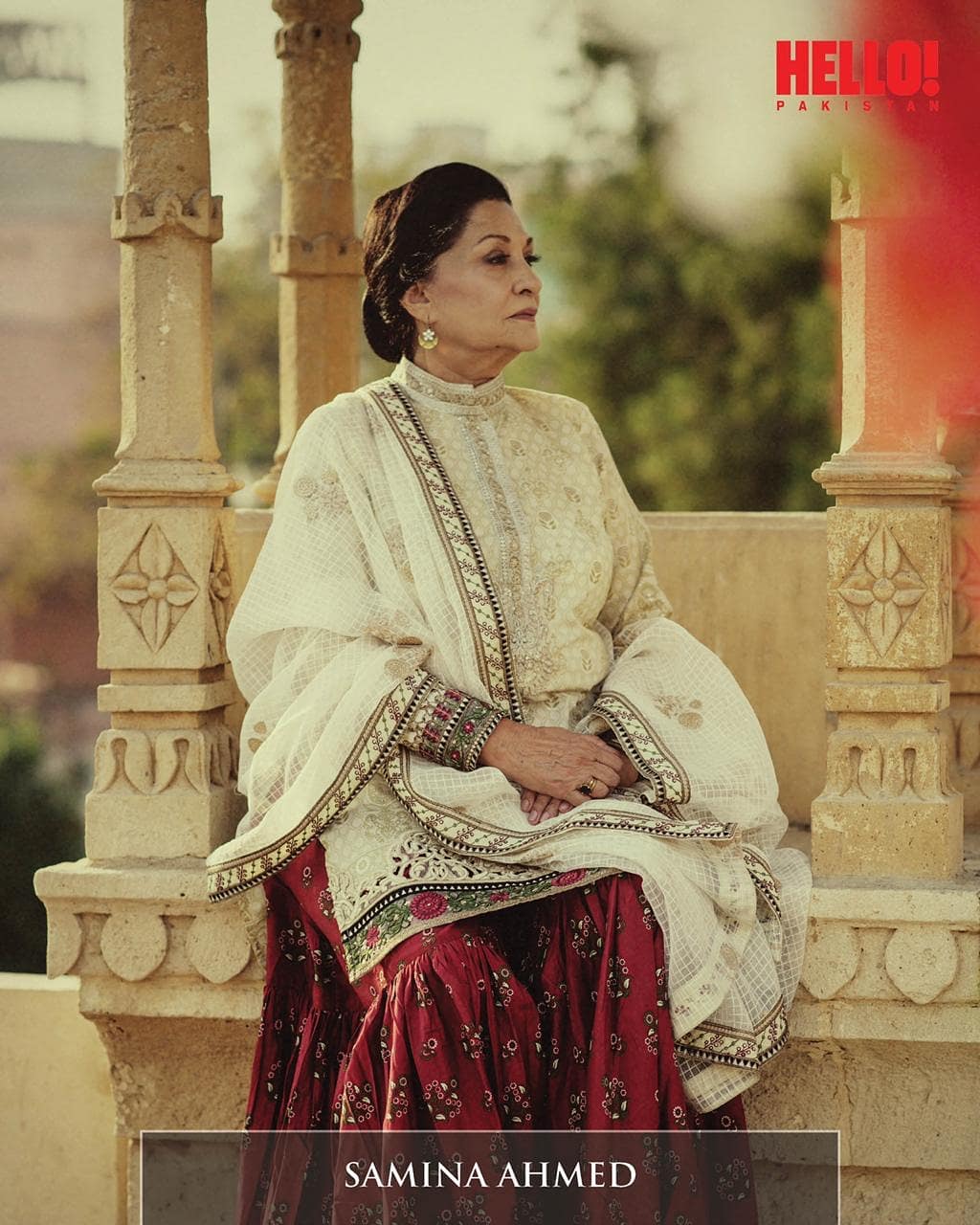 Samina Ahmed's Career
Samina Ahmed was around 17 when she visited the PTV studios, it was only out of sheer fascination that she along with her mother, uncles and younger siblings went to see how the TV transmissions worked. That is when famous director producer Aslam Azhar saw her and asked if she was interested in acting. Samina Ahmed appeared in a Live TV drama and thought it was an easy feat. She later continued to pursue her education but also sporadically worked in different dramas. She kept her education as her priority but after she completed her M.A, she had become passionate about acting and knew this was all that she ever wanted to do. After that, there was no looking back and now, for almost 5 decades, she has been working consistently.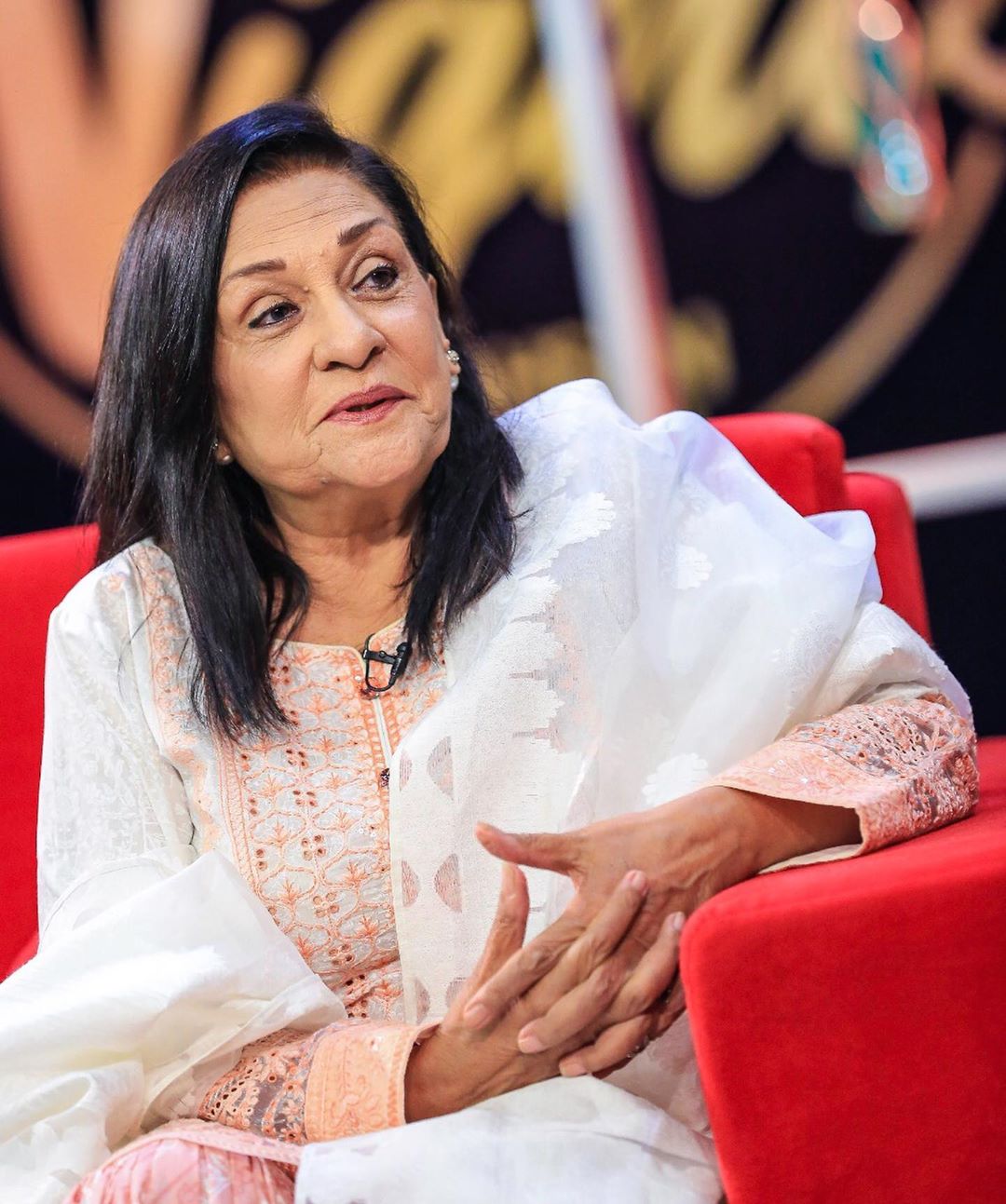 Samina Ahmed's First Marriage
Samina Ahmed got introduced to famous filmmaker Fareed Ahmed through mutual friends. 10 days after their first meeting, Fareed Ahmed proposed marriage to Samina Ahmed. She was a well established actor by that time and decided to settle down. She saw him as a nice and responsible human being that is what allowed her to get committed to him.
Samina Ahmed's Children
Samina Ahmed has 2 children; Zain and Zara. Her son Zain is associated with NAPA and teaches acting.
Samina Ahmed's Divorce
Life was not always easy for Samina Ahmed. The people saw her as an actress who has portrayed all sorts of emotions on TV screen, but little did they know that her life was not always smooth and she was faced with many challenges of her own as well. Her husband Fareed Ahmed wanted the divorce. It was because he was interested in getting married to actress Shamim Ara. Samina Ahmed allowed her husband to make that decision because she knew that he was not going to stay and he was being honest about it. That was not the only challenge that she faced, it came right after when she became a single mother. Samina Ahmed was alone because all of her siblings as well as her mother were settled abroad. She had her grandmother in Pakistan and a few close friends from the fraternity who helped her in dire times. Samina Ahmed feels she couldn't have done anything without the support her friends extended towards her and she did feel being a single mother was toughest.
Fareed Ahmed and Shamim Ara
Samina Ahmed's first husband Fareed Ahmed got involved with Pakistani film actress Shamim Ara. Her real name was Putli Bai but she then opted for Shamim Ara as her screen name. She was born on March 22, 1938. She was married 4 times and Fareed Ahmed was her third husband. Shamim Ara's first husband was Sardar Rind, a landlord from Balochistan who died tragically in a car accident. She then married Abdul Majid Carim whose family owned Agha Color Film Company. The couple had a child Salman Majid Carim, who happens to be Shamim Ara's only child. After Shamim Ara got married to Fareed Ahmed, in a short span of time she called a press conference and spoke about how she was filing for a divorce from him, citing sterility as a reason. All the claims were untrue because Fareed Ahmed had fathered 2 children in his previous marriage. As unfortunate as it was, Fareed Ahmed's marriage to Shamim Ara ended too quickly and on a bitter note. It was soon after this incident that Fareed Ahmed passed away in 1993. After her 3rd divorce, Shamim Ara got married to Dabeer ul Hassan who was with her till she passed away in August, 2016. Shamim Ara had gone to London with her son for her medical treatment while her 4th husband stayed in Pakistan.
Manzar Sehbai's Early Life and Education
Manzar Sehbai is a son of Asar Sehbai. His father was a public prosecutor who was transferred to Lahore. Manzar Sehbai was born in Sialkot but spent his childhood and the rest of years in Lahore. He studied in Junior Model School. Manzar Sehbai has a brother Sarmad Sehbai who is a director, writer and a poet. Sarmad Sehbai happens to be the writer of the drama serial Mor Mahal. Manzar Sehbai shifted to Germany to pursue higher education and got settled there. He lived in Germany from 1976 to 2011 and then moved to Pakistan.
Manzar Sehbai's Career
Manzar Sehbai started acting since his college days in Lahore as he was an active member of Dramatic Society of Government College. His first ever TV project was Pani Ke Qaidi which aired in 1972. He made his Film debut in Shoaib Mansoor's Bol, which was released in 2011. Manzar Sehbai also won Lux Style Award and SAARC Film Award for his performance. In 2013, he appeared in the film which was Pakistan's entry for the Academy Awards titled Zinda Bhaag.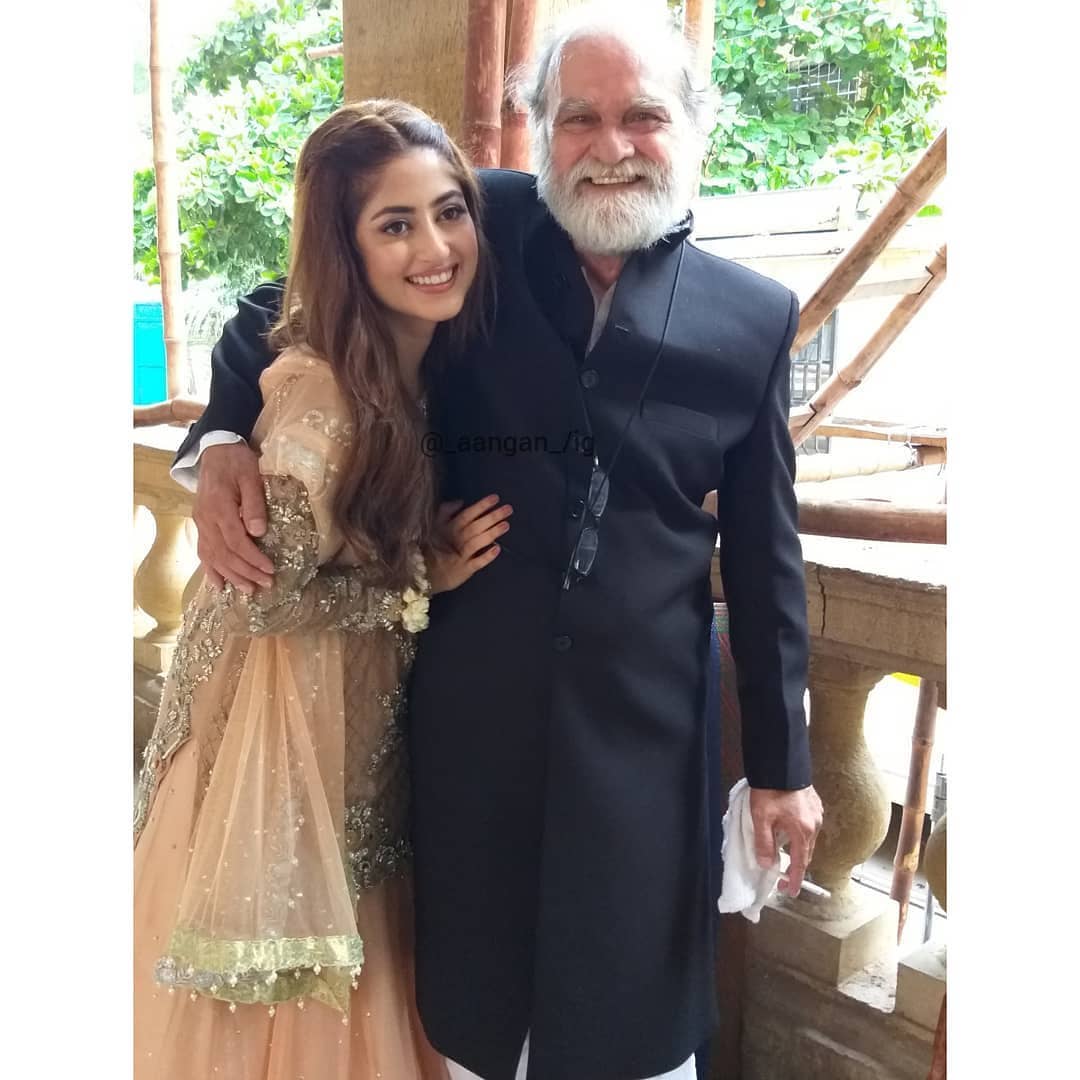 Manzar Sehbai's Latest Work – Alif
Manzar Sehbai has done quality work over the years, but the latest project which engraved his name in the minds and hearts of the Pakistani drama viewers is that of Alif. Manzar Sehbai played the role of Turkish Calligrapher Abdul Alla and due to his phenomenal performance and the beauty of that character, he made people fall in love with Dada Jaan. This is one such project as well as character which is going to stay with the drama viewers for a long time.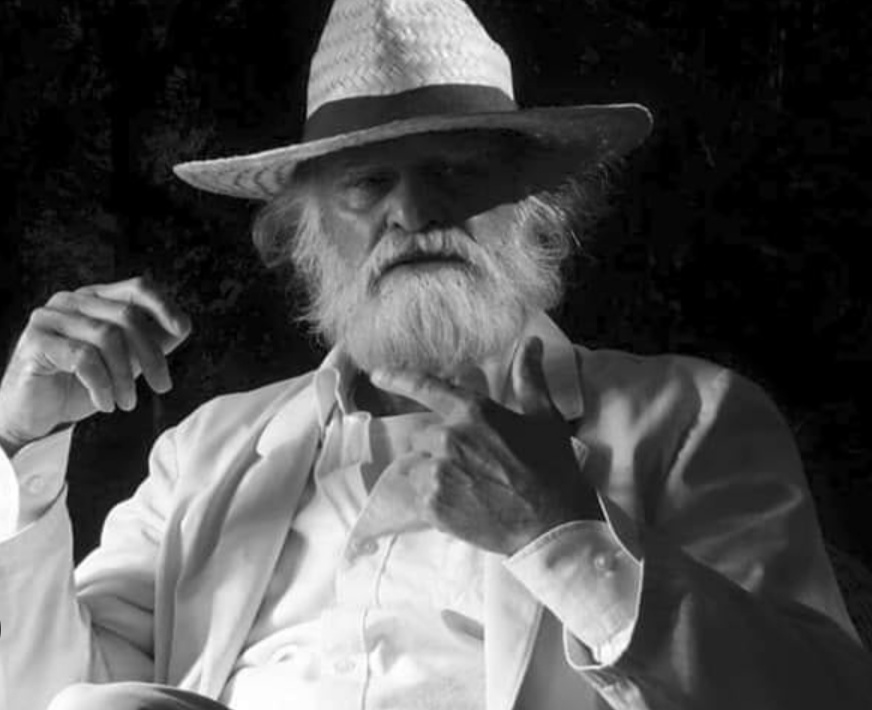 Manzar Sehbai's Family
Manzar Sehbai was never married before. Samina Ahmed is his first wife and life partner. They have redefined love after they tied the knot in a private and intimate Nikkah Ceremony held in Lahore on April 4, 2020. Only Manzar Sehbai and Samina Ahmed's family members attended the Nikkah and no one else was informed.
This completes the list of all the things you needed to know about Samina Ahmed and Manzar Sehbai. We wish the couple love, light and immense happiness for the new journey they have embarked on.