The multitalented and accomplished Pakistani actress Sarwat Gillani recently appeared in an interview with "Gloss ETC By Maliha Rehman".
Sarwat Gillani while talking about the cosmetic side of her life, mentioned that "Fahad once said me that I thought you will come to me for any cosmetic surgery because you don't have a good routine but you're actually going in reverse. I'm not the one who take cares of herself all the time but now I've started drinking water and using sunscreen but it's all because of my genes that I've a good skin till now despite having a bad routine."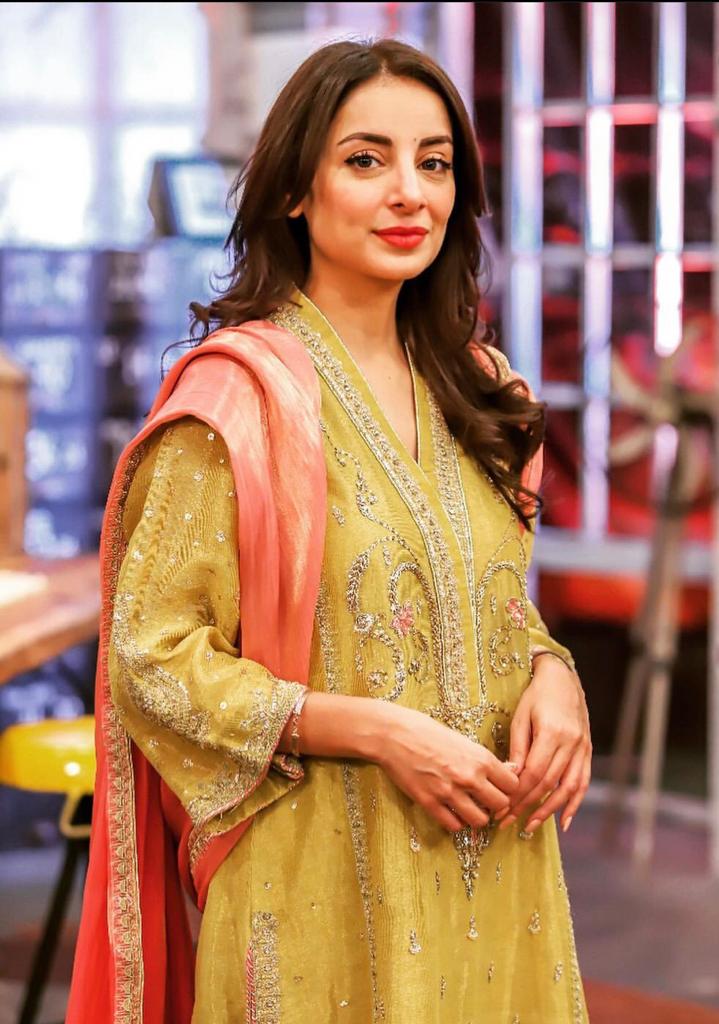 "I'm really very sacred of needles so I avoid such treatments. I fell on my face when I was in college and I broke my nose. I had my nose surgery done long time ago but still a lot of people think that it was a cosmetic surgery. Yes but I got to Fahad every now and then for the treatment of the lines on my forehead but still I say Fahad that you're lucky that I'm not into such things", added Sarwat.