Aangan Episode 3 Story Review – With this episode Salma's track came to a tragic end, this episode covered how Salma's death affected all the family members. Salma's attitude through it all suggested that she was more than willing to accept death. She looked happy even though she knew she was dying. The timeline in this episode was somewhat confusing and the emotional scenes did not have a great impact because everyone looked 'perfect' as usual! So far, Aangan's overall feel is a lot like Durr-e-Shahwar but the characters do not really come alive on screen. The personality traits and outlooks of these characters have been well-defined but their relationships with each other do not have an emotional impact. This episode was melancholic, apart from Salma, two of Aba Mian's children also passed away but Ama Jaan did not change. Azhar (Mustafa Afridi) came back in this episode and it looked like he was the only one who felt for Aba Mian.
Reactions To Salma's Death
Ama Jaan was shown thinking about her daughter in this episode before Salma died. This was the first time that the viewers were shown a softer side of this character. Ama Jaan could sense something terrible was going to happen even before she got the news of Salma's death. Although she blamed her husband entirely for Salma's death and no doubt he was also responsible for it but Ama Jaan conveniently overlooked everything she had done wrong. The way she treated Salma and her decision to abandon her altogether was the main reason why she ended up dying without getting medical help. Ama Jaan clearly runs the show, had she decided to forgive Salma, Aba Mian couldn't have done anything about it. Ama Jaan is more controlling and bitter than anything else. Waiting to see if she will ever realize where she went wrong. The choti and bari bahus reactions were completely different from each other. Their conversation was meaningful since it said a great deal about their personalities. Although Mazhar is cold when he is with his wife but the fact that he was worried about Salma showed that he was close to her. The way Azhar did not have much to say about Salma when Ami Jaan mentioned her and the manner in which he completely ignored his wife and son showed that he was closer to Aba Mian than anyone else in the house.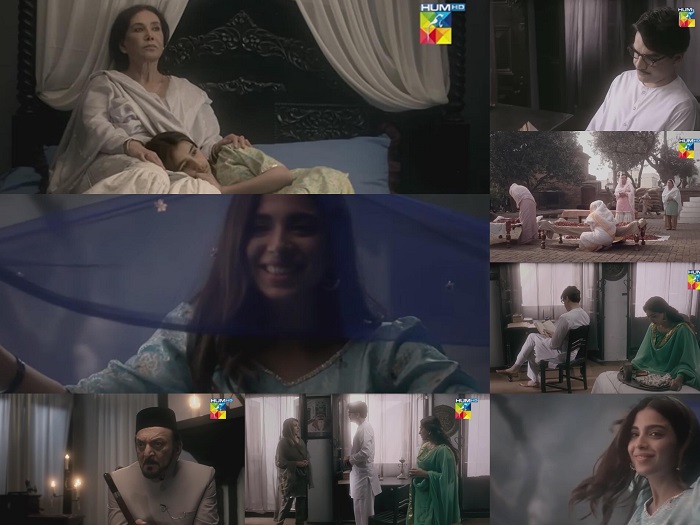 The 'Emotional' Scenes
There were plenty of 'emotional' scenes in this episode but they did not work for me. The scene in which Ama Jaan knocks on her husband's bedroom door and tells him that he was responsible for Salma's death was the only scene which was impactful. Other than that, Tonight when Mazhar went to meet Salma, the filminess of this scene killed its essence, yet again! Everyone in this drama is dressed up in a certain way, Subhan in particular has looked the same in every single scene. Even though in the last scene he should have looked like someone who was going through hell but his hairstyle and appearance remained the same. It is almost as if all these characters are wearing costumes and doing what needs to be done, which does not give these situations and characters that appeal which draws you towards them. The dialogue delivery is sometimes too slow and the ever-present sad background score is annoying at times.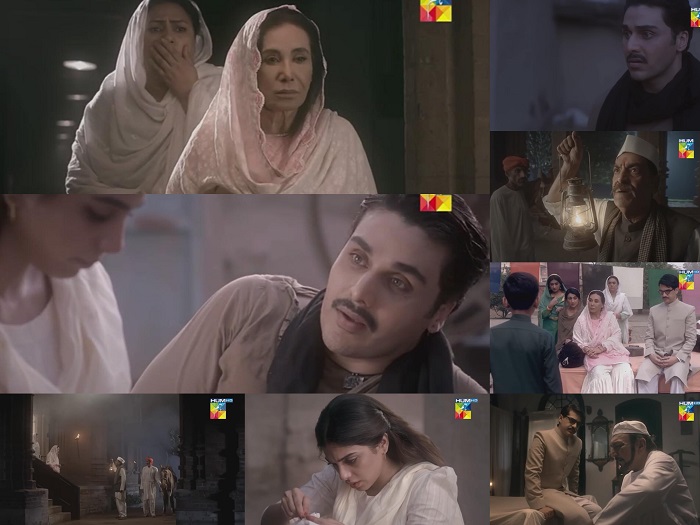 Overall Impression
Some of the conversations and the situations in this episode were written beautifully but the scenes were stretched. Although, this episode had some of the biggest tragedies so far but apart from Aba Mian, I did not feel anyone's pain! He did not acknowledge his mistakes but it did seem like he was suffering. I am glad Salma is out of the picture it was extremely difficult to take her seriously because of the way her character was translated on screen. Tonight's episode covered few months and so much happened yet it wasn't engaging enough. So far, Aangan is neither appealing nor entertaining but I am hoping that it will get more interesting in the upcoming weeks. The preview of the next episode suggested another major shift in the story.
How many of you watched tonight's episode? Do share your thoughts about it.