These days, social media is all about perfect imagery and aesthetically sound pictures. These images are then posted by Pakistani celebrities to their social media handles for those who like seeing their favorite stars on a daily basis. In this day and age, to keep the social media feed going, Pakistani celebrities come up with one photoshoot after another to showcase their modeling skills as well as help any brand they're associated with sell their product. Although there is no denying the fact the celebrities put a lot of effort into these photoshoots and brand campaigns with a huge team associated with them to bring the idea and vision to life, it is given that not every image is going to click with the audience and get the desired response and reaction that the celebrities are after.
Modeling is all about making an impact by striking a perfect pose that is enough to grab the attention, however, a lot of factors such as body language, facial expressions, placement of the hands as well as overall styling, hair, and makeup also contribute in making any image perfect. Although Pakistani actresses are very talented at times, they do give a lot of awkward poses in the images which are not well received by their fans and followers.
Let's take a look at the awkward poses given by Pakistani celebrities in different pictures:
Ushna Shah
Ushna Shah's caption made it easier to explain this awkward pose that the celebrities are often seen striking, especially when they are wearing the gowns for award functions. Although they mostly look gorgeous it all comes down to the kind of poses they make for the images that have to go on their social media handles and this specific one is definitely awkward!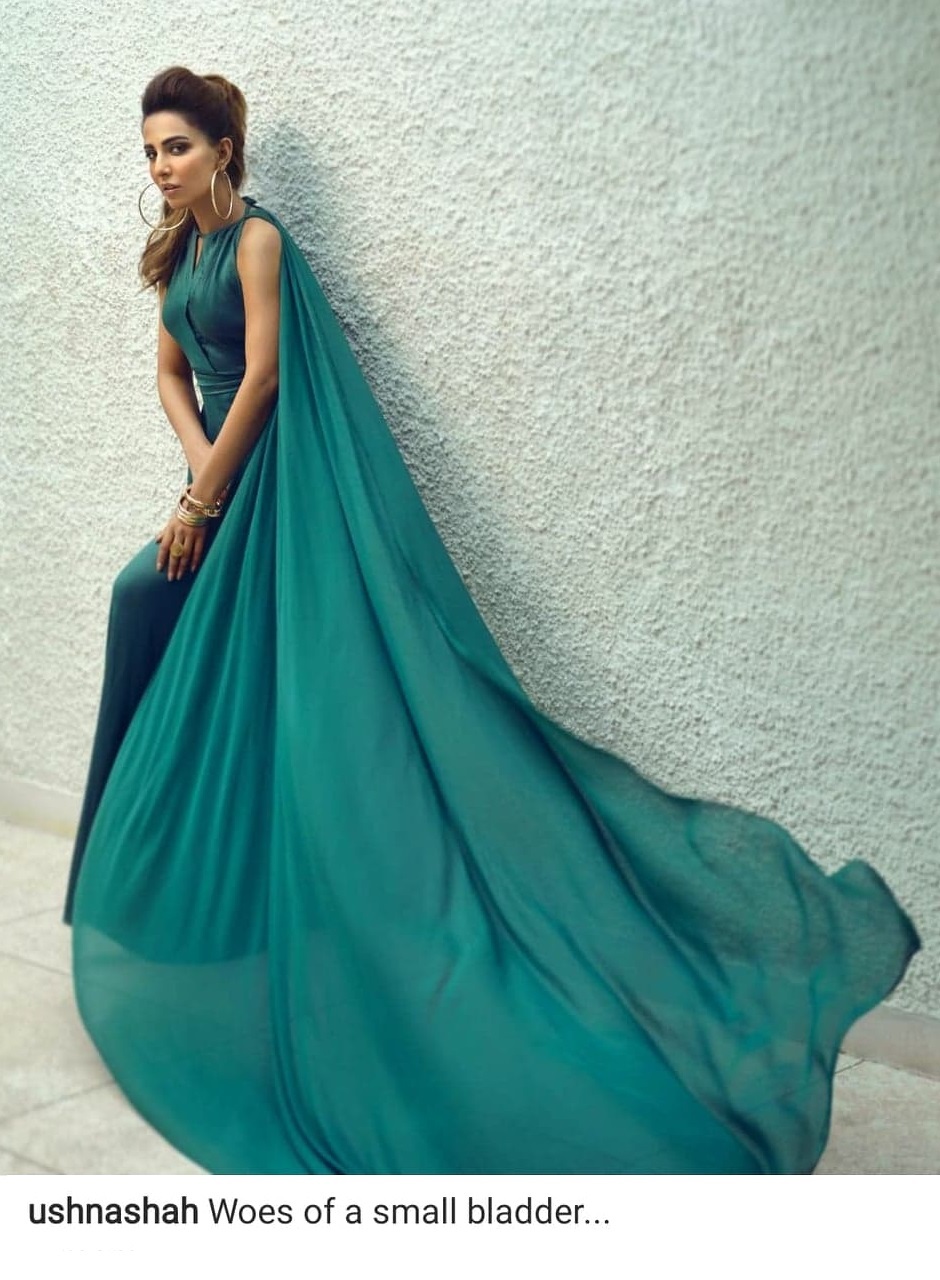 Mahira Khan
Mahira Khan struck the same pose as Ushna Shah and once again, Ushna Shah's caption can be borrowed to explain how this awkward pose comes across. This specific image of Mahira Khan became a favorite of the Pakistani meme-rs because they exactly used a similar context as Ushna Shah's caption to describe what was happening with Mahira Khan. She definitely looked stunning in this all-gold gown but the pose wasn't the best after all!