These days, social media is all about perfect imagery and aesthetically sound pictures. These images are then posted by Pakistani celebrities to their social media handles for those who like seeing their favorite stars on a daily basis. In this day and age, to keep the social media feed going, Pakistani celebrities come up with one photoshoot after another to showcase their modeling skills as well as help any brand they're associated with sell their product. Although there is no denying the fact the celebrities put a lot of effort into these photoshoots and brand campaigns with a huge team associated with them to bring the idea and vision to life, it is given that not every image is going to click with the audience and get the desired response and reaction that the celebrities are after.
Modeling is all about making an impact by striking a perfect pose that is enough to grab the attention, however, a lot of factors such as body language, facial expressions, placement of the hands as well as overall styling, hair, and makeup also contribute in making any image perfect. Although Pakistani actresses are very talented at times, they do give a lot of awkward poses in the images which are not well received by their fans and followers.
Let's take a look at the awkward poses given by Pakistani celebrities in different pictures:
Ushna Shah
Ushna Shah's caption made it easier to explain this awkward pose that the celebrities are often seen striking, especially when they are wearing the gowns for award functions. Although they mostly look gorgeous it all comes down to the kind of poses they make for the images that have to go on their social media handles and this specific one is definitely awkward!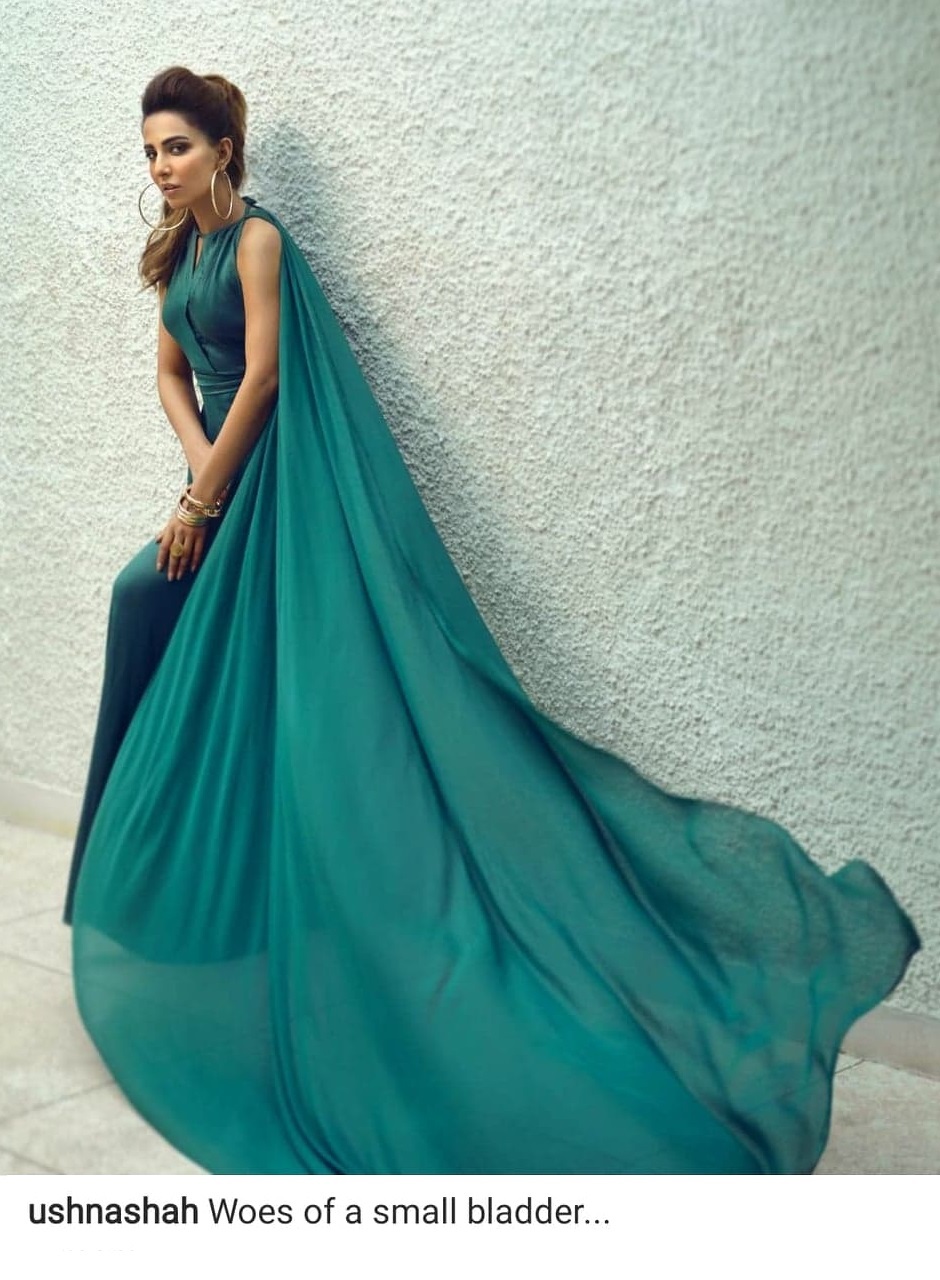 Mahira Khan
Mahira Khan struck the same pose as Ushna Shah and once again, Ushna Shah's caption can be borrowed to explain how this awkward pose comes across. This specific image of Mahira Khan became a favorite of the Pakistani meme-rs because they exactly used a similar context as Ushna Shah's caption to describe what was happening with Mahira Khan. She definitely looked stunning in this all-gold gown but the pose wasn't the best after all!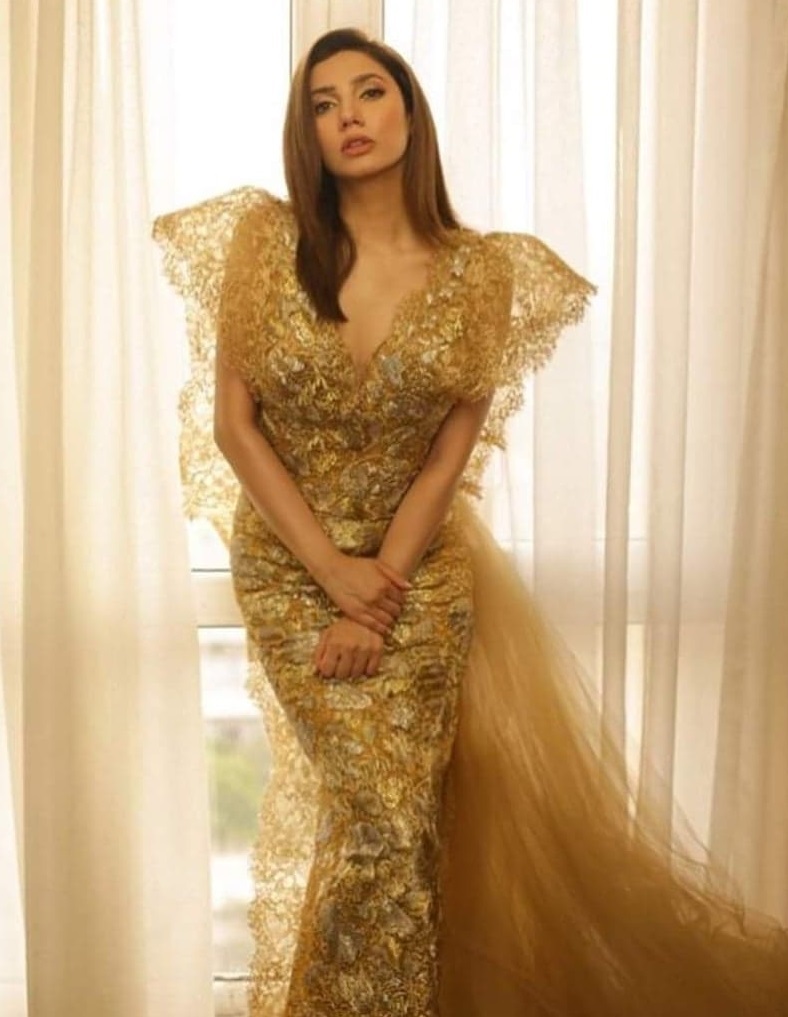 Minal Khan
Minal Khan's Instagram feed doesn't really have a lot of photoshoots, it shows that she is selective about the campaigns that she wants to promote on her personal social media handle. However, her pose in this particular image shows that she herself is feeling awkward. It is obvious that sitting on a small suitcase must have been uncomfortable and the fear of wheels rolling shows on Minal's face. The tension in her back, awkward placement of hands and feet make this image quite awkward to look at.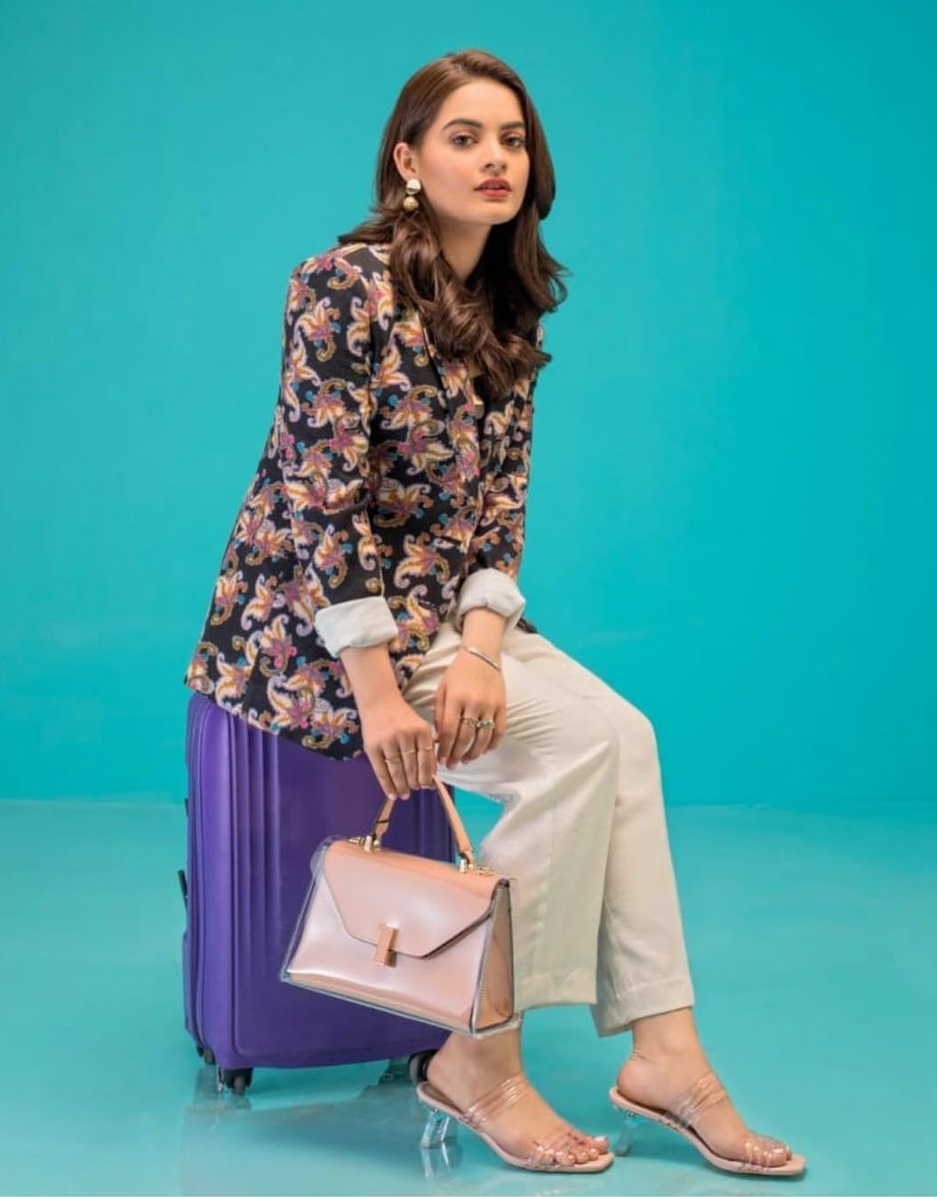 Hira Mani
Hira Mani is a confident woman who knows how to carry different looks but most of the time, her choice of poses is unfavorable and doesn't help her at all. In certain images, Hira Mani tries to give off this sensual vibe and facial expression which ends up looking suggestive. In these two images, her facial expression is pretty much the same and one fails to understand what she is trying to convey. These two images of Hira Mani weren't well received by the fans and she was trolled for the overall styling, vibe, and choice of poses in general.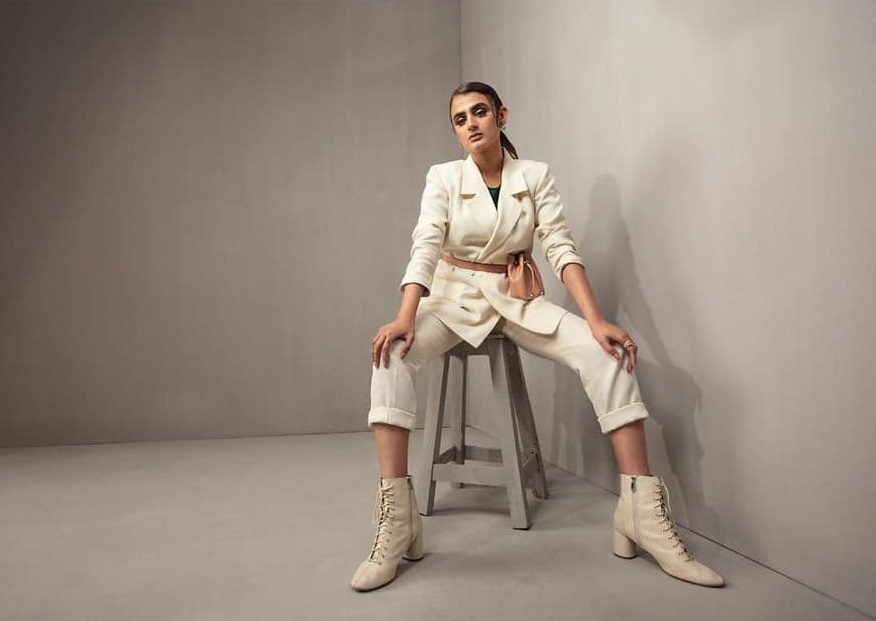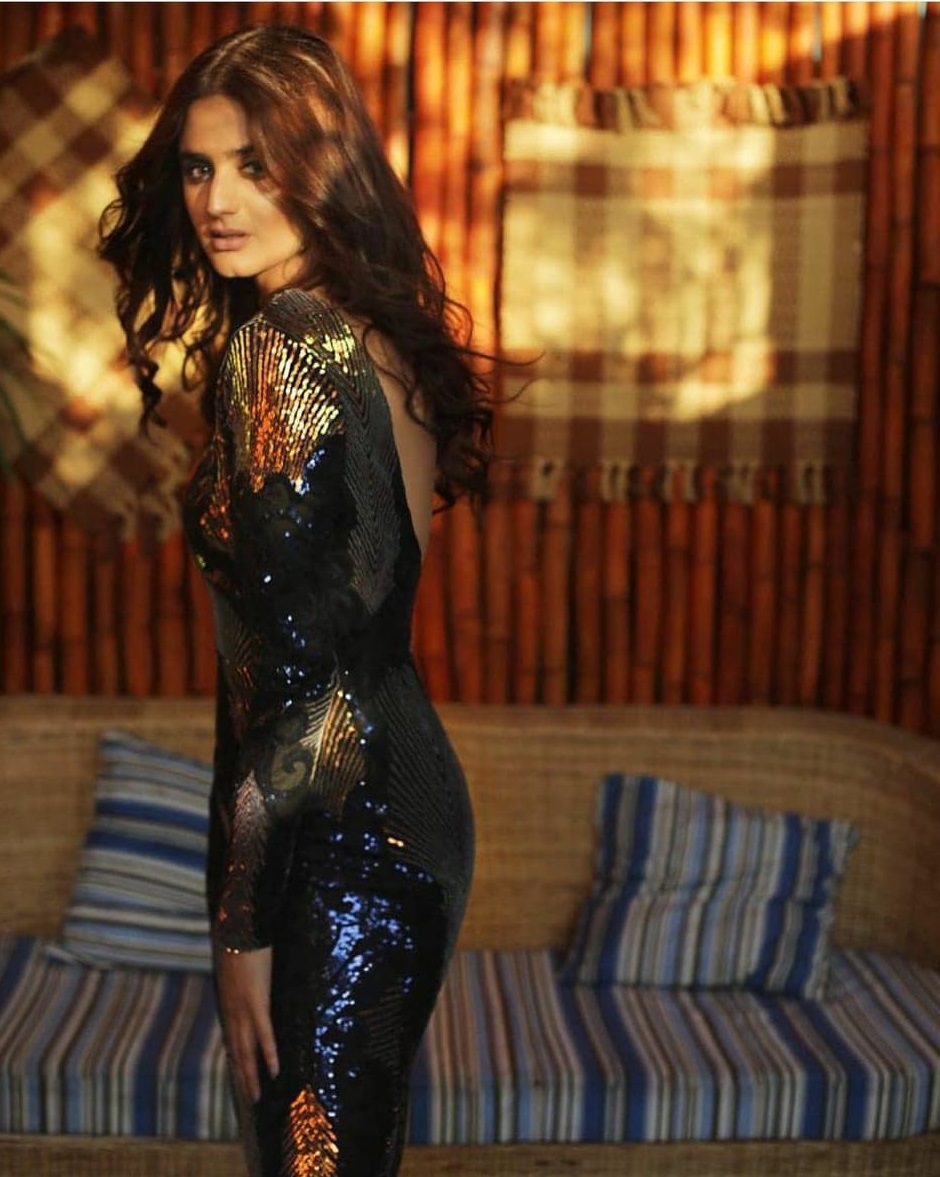 Alizeh Shah
This image of Alizeh Shah makes it obvious that she only wanted to promote a sponsored product. However, the lack of attention and effort, in general, makes this entire image awkward. She is sloppily sitting on a floor, has tried to pull back her legs so that she can fit the sponsored box in the image and the expression shows that she wasn't even ready when the image was clicked. Maybe the sponsors didn't pay her enough for her to post a suitable image on her Insta, hence the awkward posing and overall feel in this picture!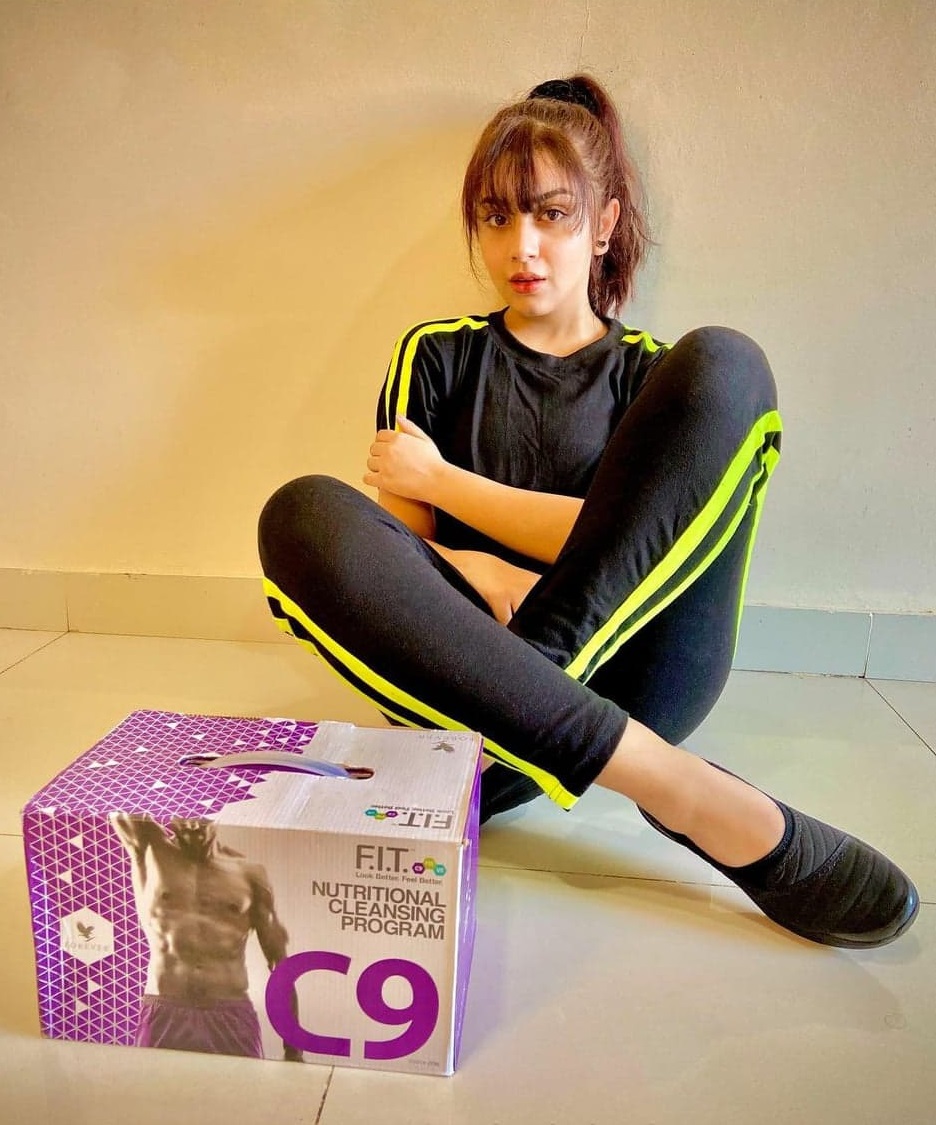 Hareem Farooq
Hareem Farooq has lost a lot of weight and her weight loss journey is an inspiration to many. However, it is now becoming monotonous to see Hareem Farooq trying to show off her waistline in almost every other picture where she is wearing a gown. This image in general is awkward where she is looking a bit too stiff as if the gown that she was wearing wasn't comfortable at all and she had to flex a lot to fit in. The placement of the arm and hand in general along with the stretched neck makes it hard to watch. She does look beautiful but the vibe is definitely off!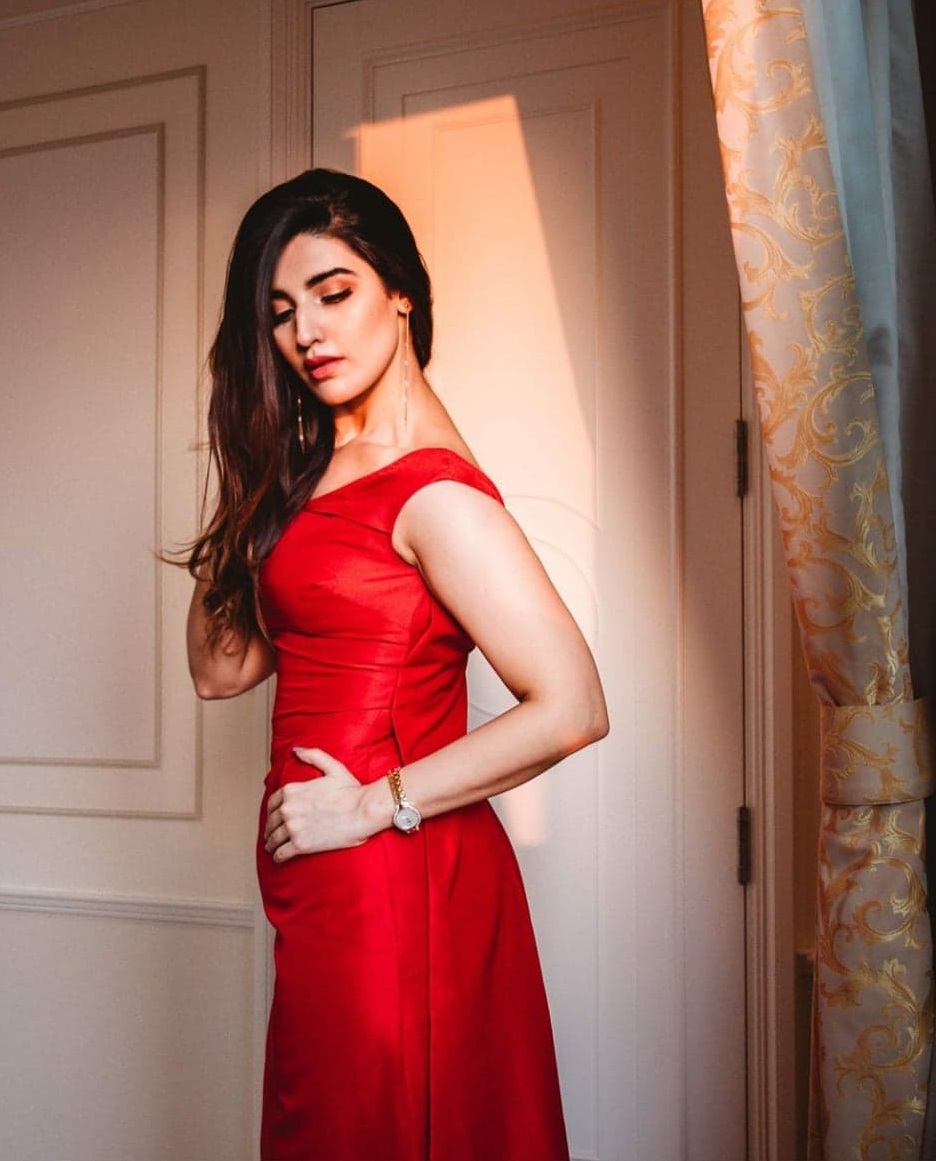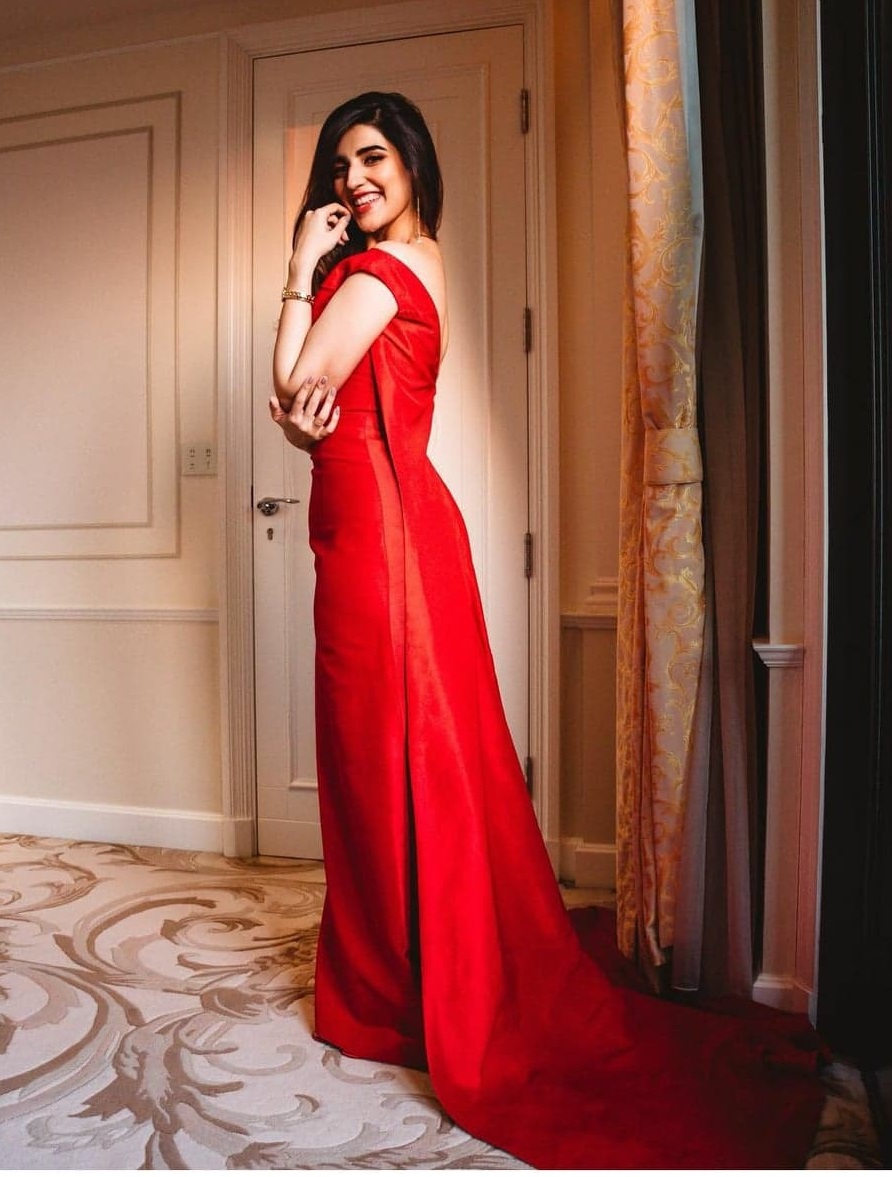 Saba Qamar
Saba Qamar is unapologetic when it comes to the images that she chooses to post on her Instagram. However, no matter how big of a star you are, not every choice of yours is going to be impressive and this image, in particular, happens to be one example. As much as the white backdrop is gorgeous, the outfit, the wig, the sunnies, and the boots, everything that Saba Qamar has worn is tacky, and last but definitely not least, the lazy susan pose doesn't help much either!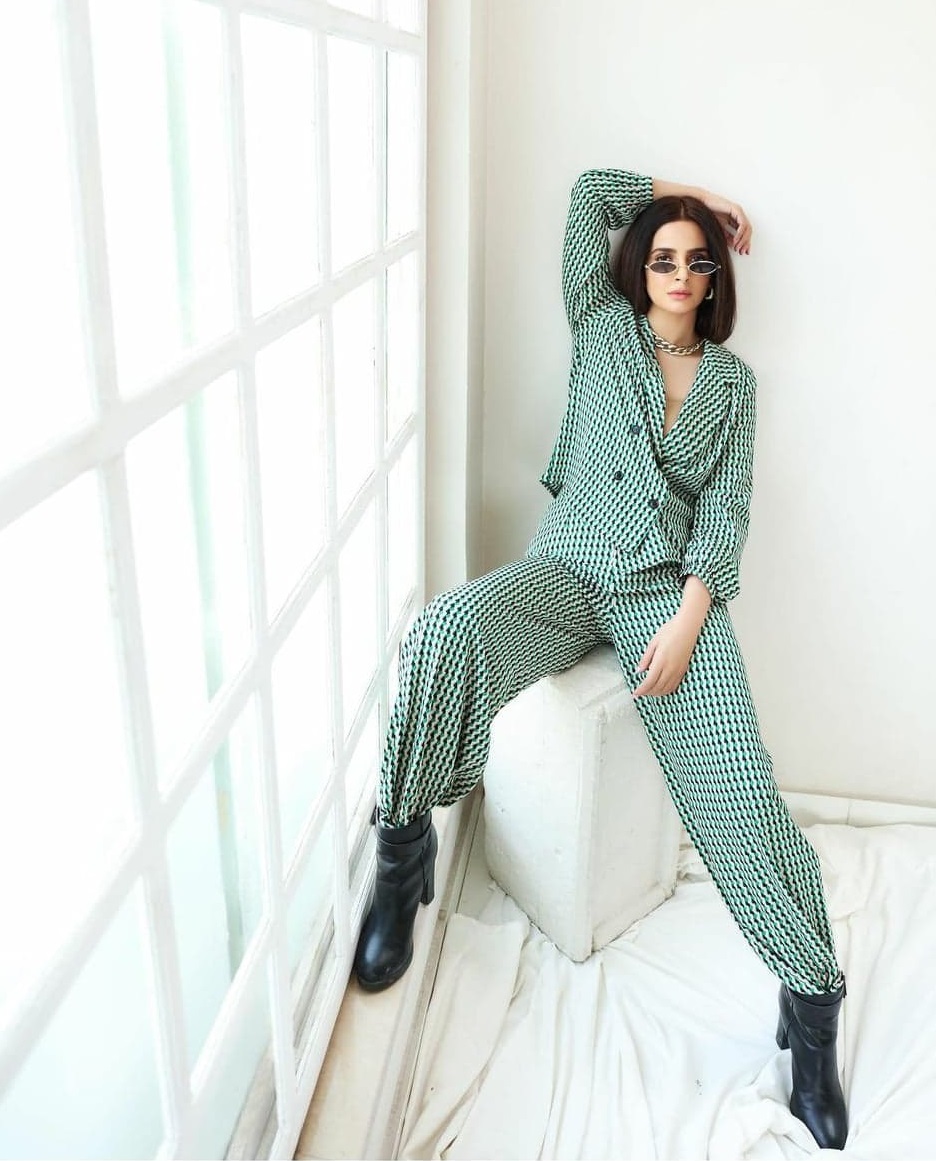 Maya Ali
Although this picture of Maya Ali is beautiful, she looks gorgeous and rocks the wavy locks beautifully. However, while looking at her pose, one finds it difficult to understand what she is trying to convey in this particular image. The tilted face is receiving the lighting beautifully though but the overall pose is too distracting!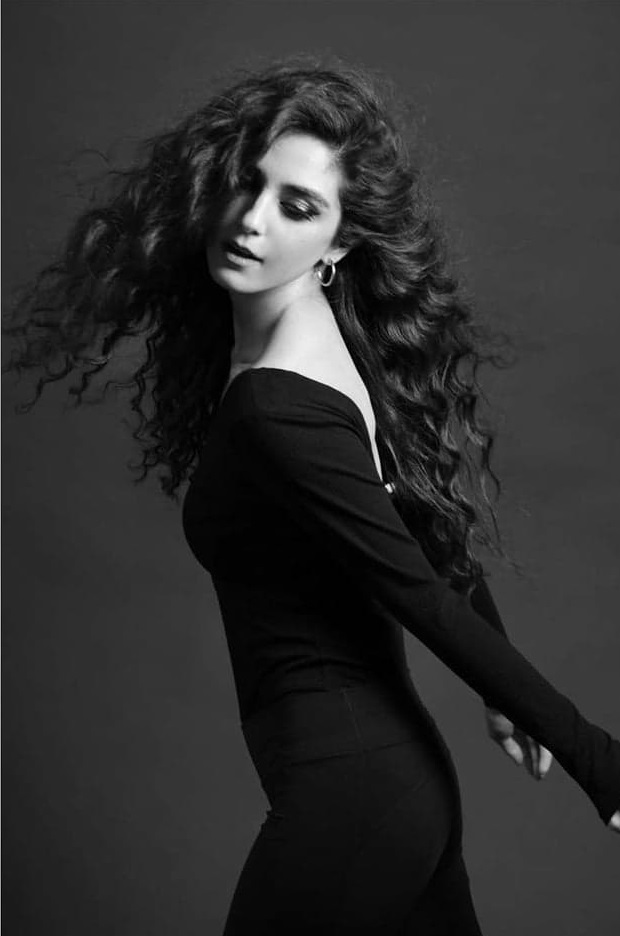 Sana Javed
Sana Javed has come a long way and has really groomed herself because she now only carries what looks good on her. However, it is obvious that when it comes to photoshoots, models really have not much say in the styling and clothing, this is why these two images of Sana Javed in particular are awkward to look at. In the first one, her clothing and the grungy look is not really pleasing to the eye and in the second image, it is evident that she wanted to show off her lean figure while also flipping her hair, therefore she stretched her neck and back to such an extent that she was in distress!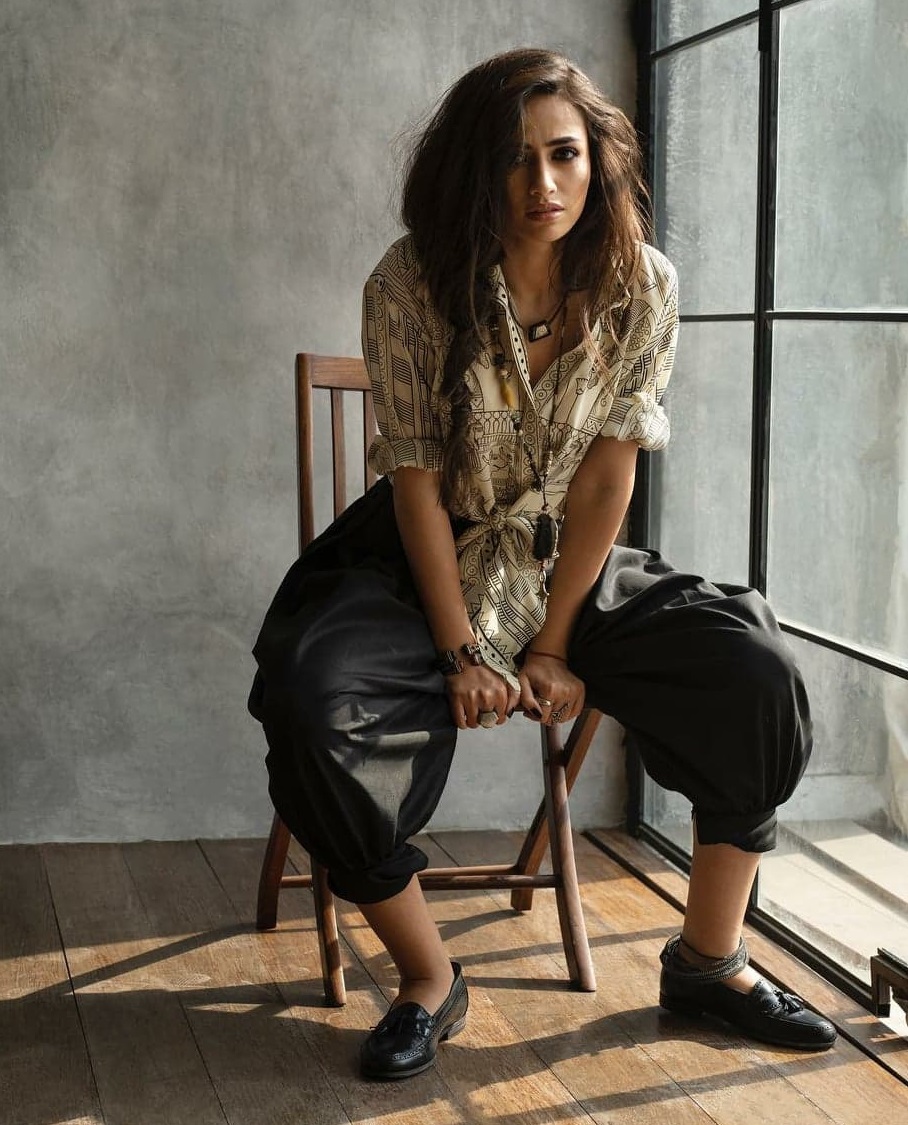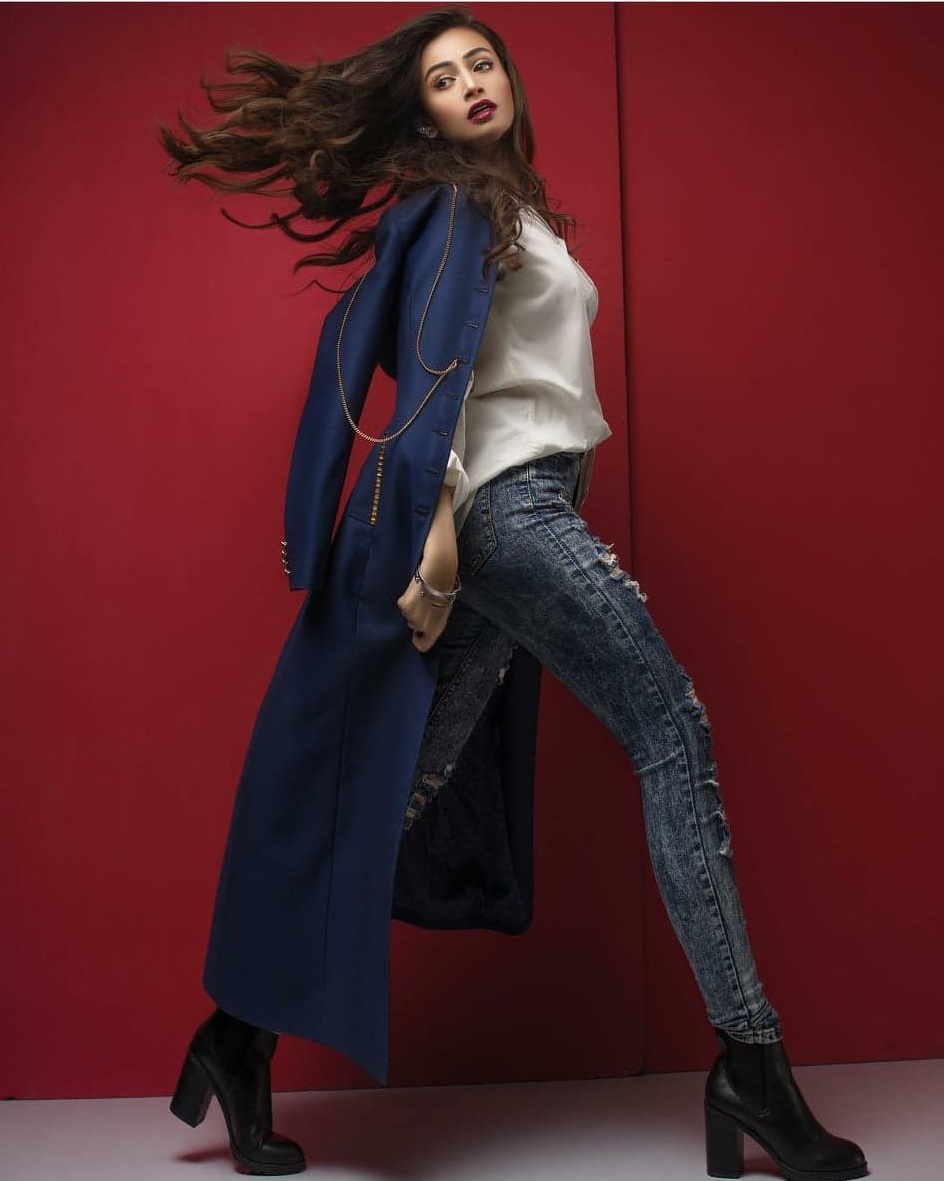 Sohai Ali Abro
Sohai Ali Abro forgot that she was standing at one spot while having her picture clicked, therefore there was no need to make it look like she was on a run. While looking at these images, it is quite evident that she wanted to show some skin, therefore she made such awkward poses making sure that her leg was exposed. The discomfort on her face is quite evident because her facial expression was definitely not her priority!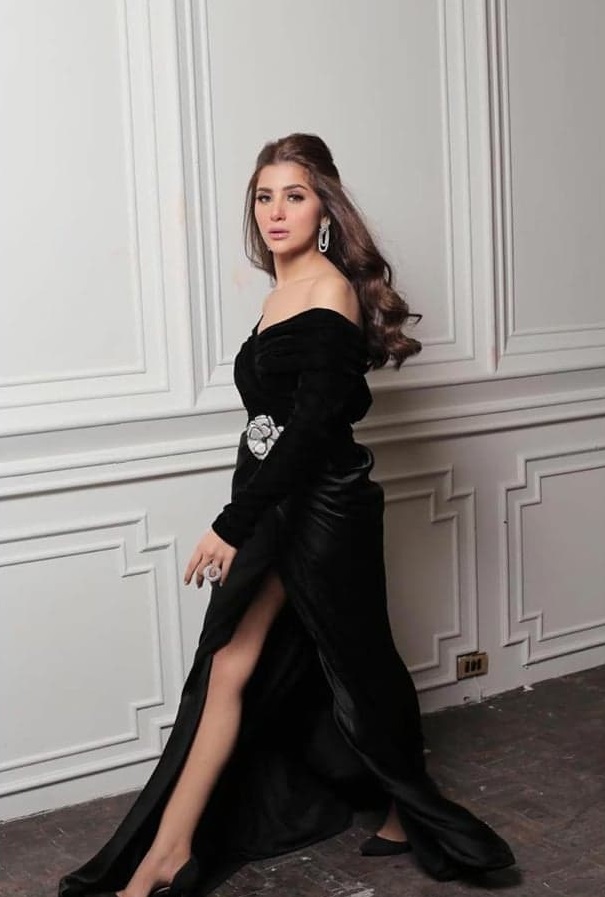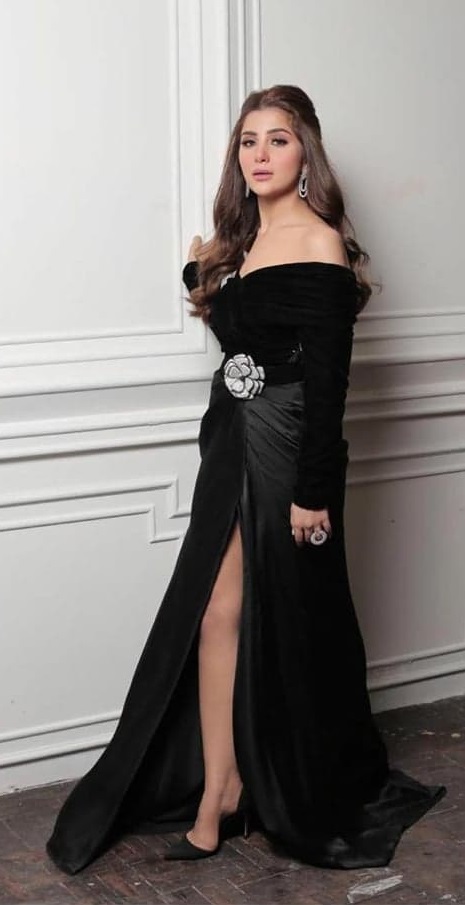 Yashma Gill
This image of Yashma Gill is self-explanatory as to why it is on this list!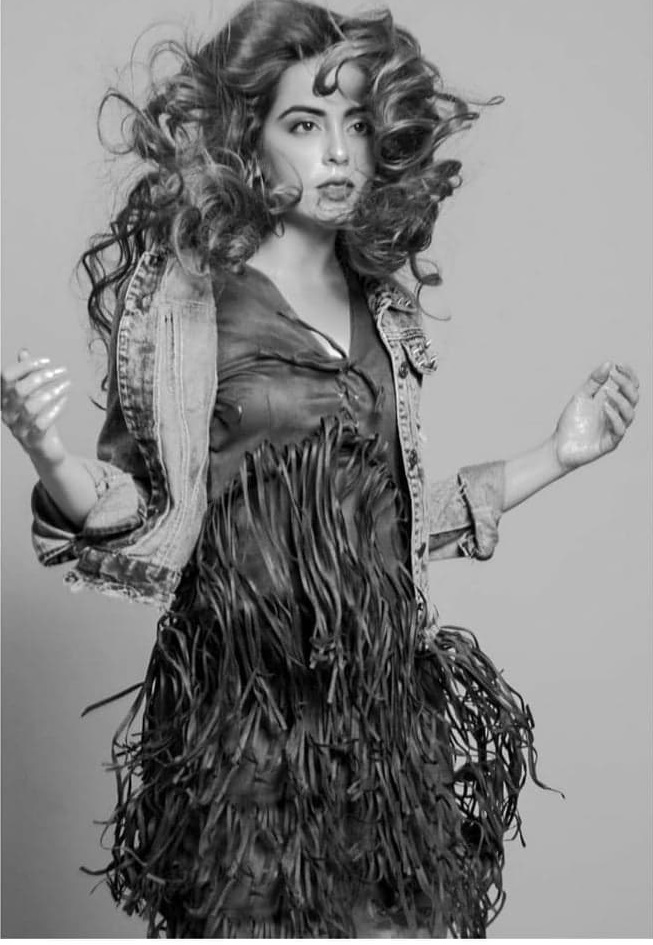 Zara Noor Abbas
Zara Noor Abbas wore a gorgeous colored gown and as much as there was a margin for her to carry it with a lot of grace and charm, she went a bit too casual with the hair and makeup in order to keep the minimal fresh makeup look but it just wasn't the best way to carry it. In these images, as much as she wanted to show off her gorgeous gown, the placement of hands and facing the wall didn't really make much sense!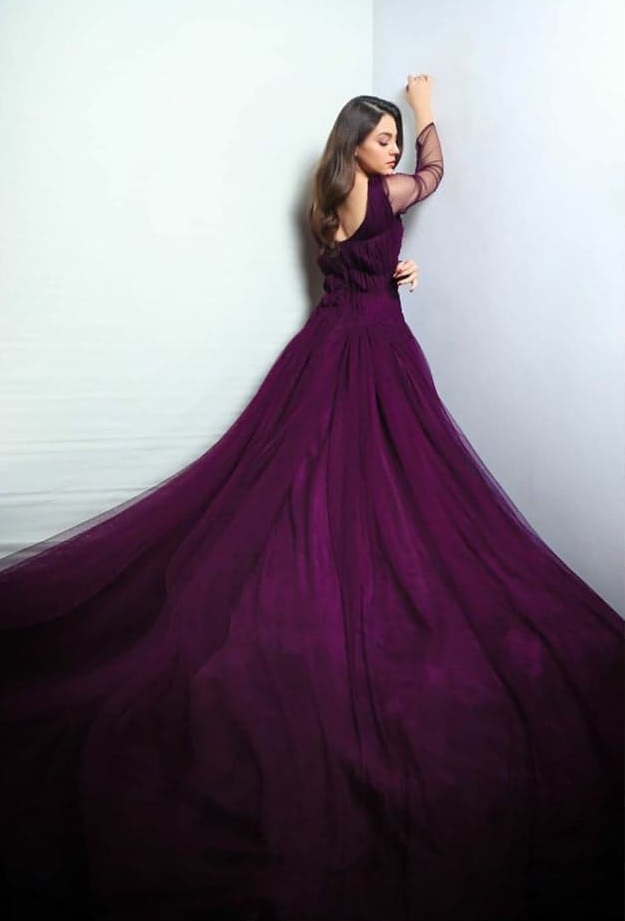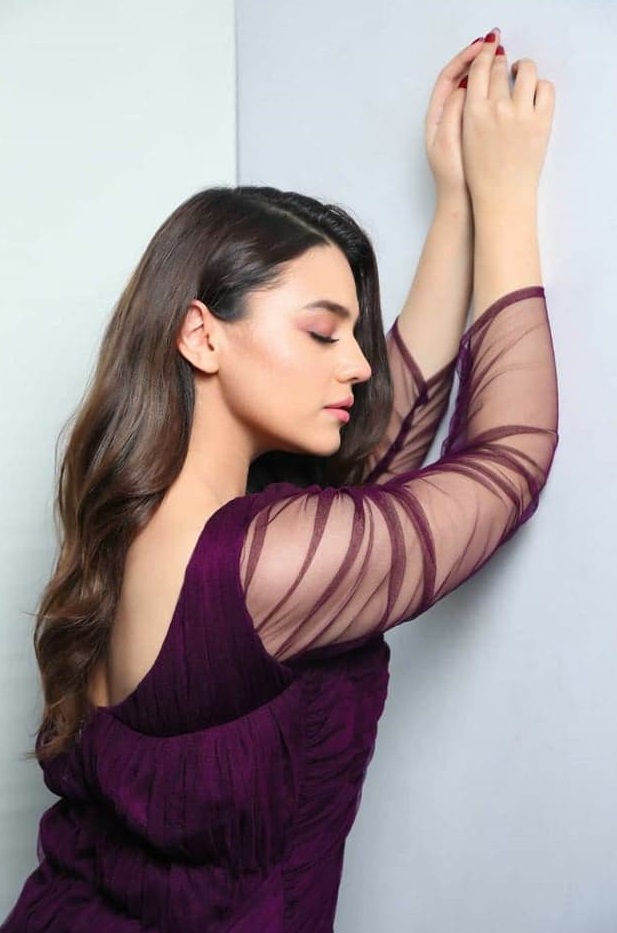 Ayeza Khan
Ayeza Khan and her fans have gotten used to seeing at least 20 photoshoots of her on her Instagram account on a daily basis, therefore it is pretty obvious that she runs out of poses and when she can't think of something new, she literally uses the fed-up gesture and tries to turn it into a pose, as seen in this picture!