The best on-screen characters are those which are unusual, intriguing, realistic, easy to connect to, deep and layered. The viewers got to see many interesting characters in dramas this year which challenged stereotypes and were etched-out brilliantly. These characters retained their charm and were appealing right till the end of the shows they were a part of. A proper introduction, defining the relationship of these characters with rest of the characters around them and a certain degree of character development also played an important role in making the viewers relate to these characters. A well-etched-out character doesn't always have to be a positive one, sometimes the negative characters have the same pull as the positive ones and at times even more.
Here is a list of the best on-screen characters of 2017.
Shamim (Sang e Marmar)
A woman who lived her entire life as an obedient wife and a doting mother and even after doing so much for her family, she had no control over any matter but even then, it didn't stop her from speaking her heart out when it came to truth and honesty. Shamim was all about being just and when it came to it, she didn't even mind standing up to her husband or even her children. A woman who could be stern one moment but a complete mother figure the next, it was endearing to see a character like her on-screen!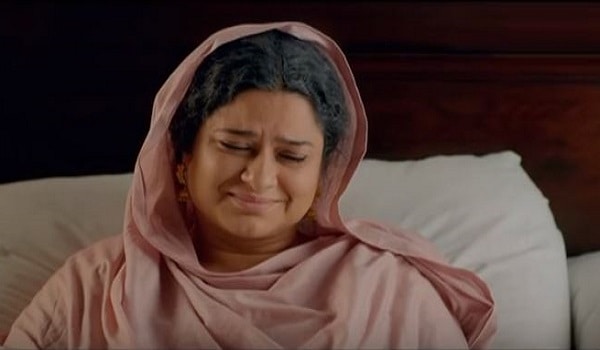 Torah Khan (Sang e Marmar)
Despite being a negative and dark character, Torah Khan was the talk of the town because he was running the show. He was a victim and he was a villain as well but the best part about his character what that even when he emerged as a villain, everyone still had sympathy for him because of what he went through. A man who could instigate wars without even batting an eyelid, he sure was a treat to watch.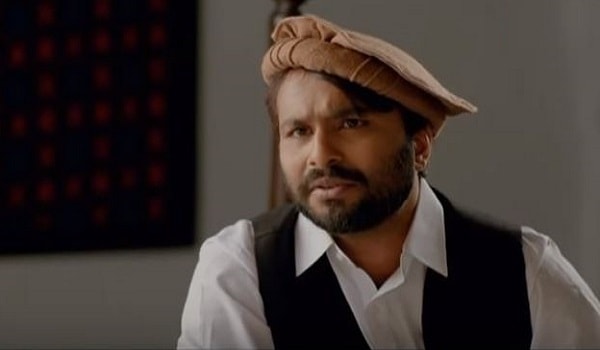 Arman (Muqabil)
Arman's character was anything but typical. Usually the heroes in our drama are men who are affluent and have certain personality traits. Arman on the other hand was a typical boy who didn't even have a proper career but what worked in his favour was the fact that he was honest, reliable as well as practical. Usually most heroes in Pakistani dramas fall in love with their good-looking heroines mainly because of their looks but Arman only fell in love with Pareesa after he found out that she felt he could protect her. Arman's character broke the stereotypical hero image and made the viewers fall in love with his character.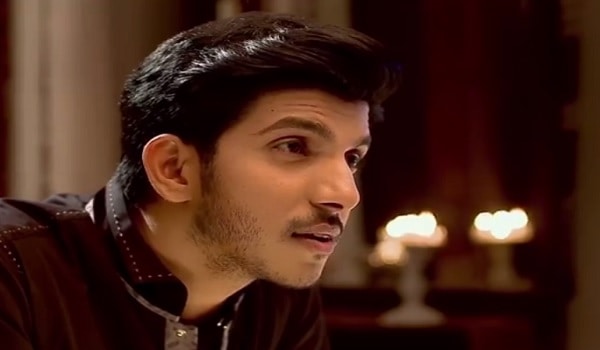 Pareesa (Muqabil)
Pareesa was a child abuse victim who grew up to be a girl fighting a war within herself and with everyone else around her. Although Pareesa had completely lost her faith in relationships but the love she felt for her flowers and the way she felt about her maid's daughter went to show that she felt the need to protect someone(something) which was vulnerable. Pareesa's messed up state of mind was shown brilliantly through her actions, getting married to Arman was one such decision which showed how self-destructive she was. Pareesa's character was powerful and intriguing.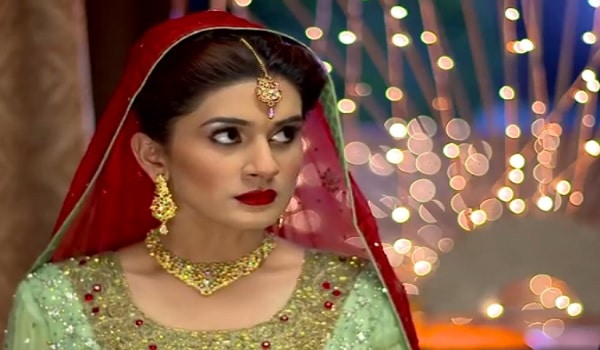 Aalyan (Sammi)
Aalyan's character in Sammi was like a breath of fresh air, he was the only person who stood up for the rights of others in a community where everyone looked after their own interests. Everything he said or did was backed by solid logic. His character was written beautifully and enacted equally well on screen. This character showed how proper education and exposure can open people's minds in more ways than one.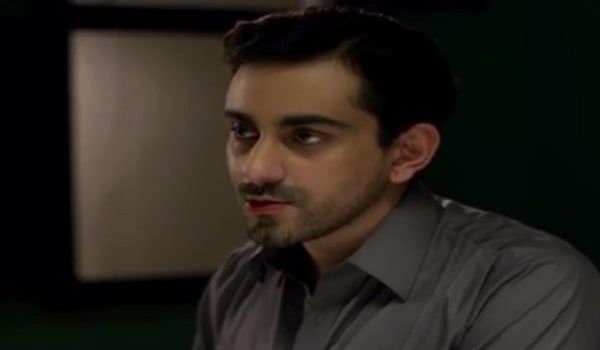 Naheed (Sammi)
Naheed's character in Sammi highlighted how even a working woman who is fully aware of her rights can easily be subjugated by a brother who fails to see her as a living and breathing human being let a lone a sister. Naheed's continuous attempts to help other people she crossed paths with even though her own circumstances were quite grim made her a positive character. Naheed's trials and her strengths were penned down perfectly by the writer and translated superbly on screen by Nadia Afghan.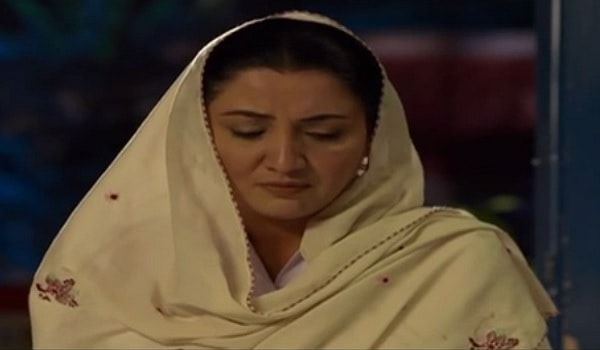 Naheed's Brother (Sammi)
Although Naheed's brother's character was a negative one but it showed a certain mindset with perfection. A brother who thought it was his right to usurp his sister's share and charge her for living in her parents house and one who did not allow her to get married even because he was afraid that her spouse might help her get her share. This character was a perfect representation of all such brothers out there and must have given a few people a reason to reflect upon their actions.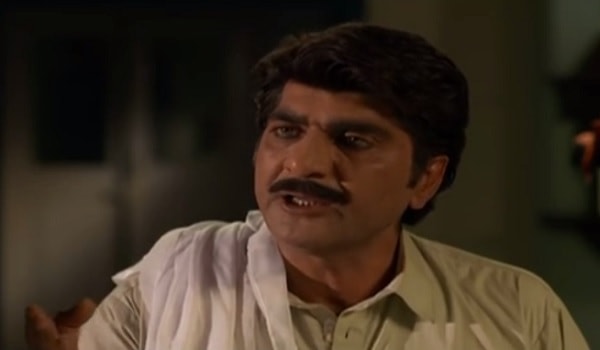 Shahzaib, Chota Chaudhry (Sammi)
Like many other characters in drama serial Sammi, this one too had a story to tell. Shahzaib's character showed how children adopt things from their surroundings whether good or bad. Shahzaib's character development also showed how proper education and a mentor could turn things around for children like Shahzaib.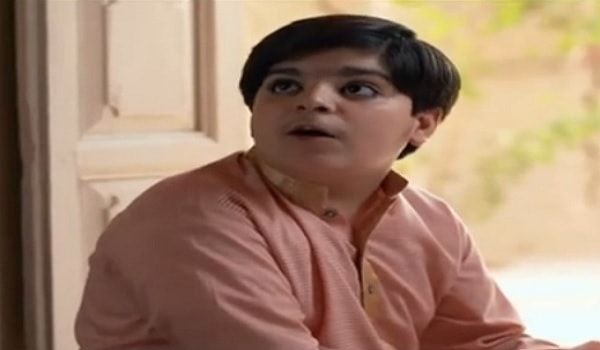 Dariya (Tau Dil Ka Kya Hua)
Dariya's character is in this list because although she is part of a love triangle yet there isn't an ounce of desperation in the way she interacts with the man she loves but has very little hope of getting. The amount of self-respect she has sets her apart from other characters which the viewers would put in the same category. Dariya is practical, sensitive, intelligent and extremely likeable.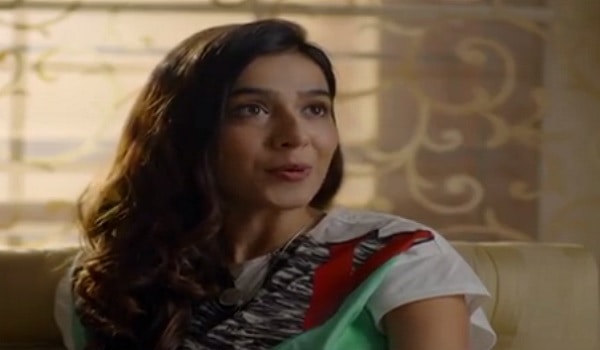 Naheed (Mubarak Ho Beti Hui Hei)
Naheed had to be one of the finest female protagonists this year. Naheed's character was that of a brave woman who fought against all odds to live her life independently with integrity on her own terms and conditions. A woman who refused to let the men in her life exploit her and proved that if a woman wants she can achieve everything she wants.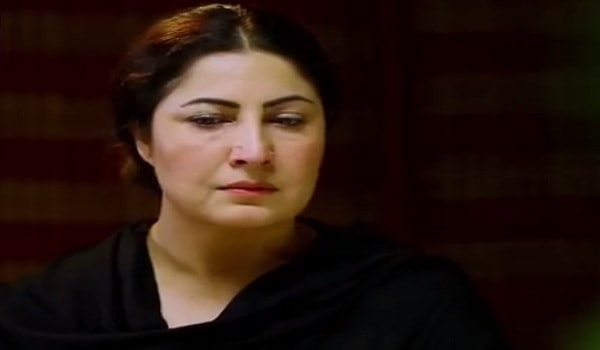 Bibi Sahiba (Dumpukht – Aatish-e-Ishq)
Bibi Sahiba's character was another one this year which was powerful as well as intriguing. Bibi Sahiba had some major strengths and a few vulnerabilities which at times made it look like she could do anything at all for the man she so dearly loved. In the end however she turned out to be the real hero and just like every other character played by Saman Ansari, Bibi Sahiba too had a big surprise in store for the viewers. Bibi Sahiba's poise and elegance was another aspect of her personality which made her character look even more appealing on screen. Bibi Sahiba's character and the manner in which it was translated on screen was one of the best aspects of drama serial Dumpukht – Aatish-e-Ishq.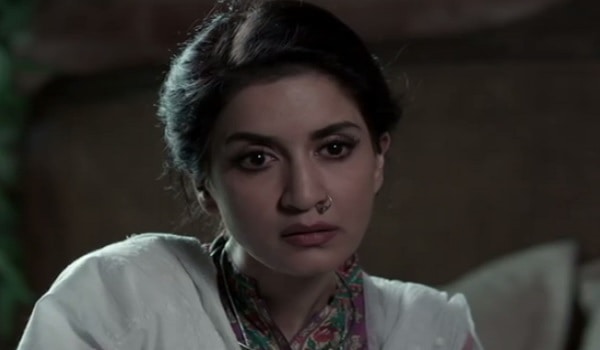 Najma (Khuda Aur Mohabbat)
One positive character that despite not having a family of her own knew how to form such relationships with love, respect and care. Najma came in Hammad's life as a sister, a guide and a support system when he had no where to go to and it was only because of Najma, that he decided to shape up his future. Hammad and Najma's conversations were not only meaningful and deep but used to be the highlight of the episodes.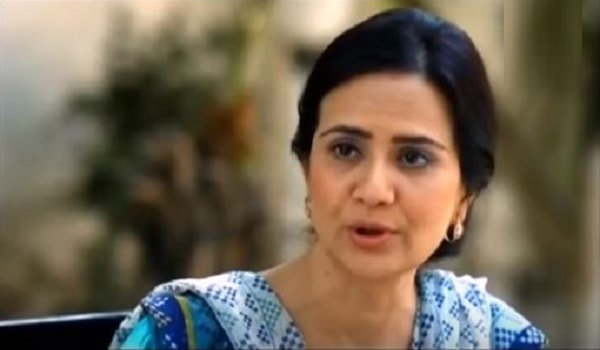 Ghafoor (Khuda Aur Mohabbat)
Ghafoor was one such person who had nothing to give to Hammad except his support and time, which were two such things that Hammad needed the most. Ghafoor's character depicted that you don't have to be rich to influence someone, all you need is a good and a big heart to accommodate someone in your life.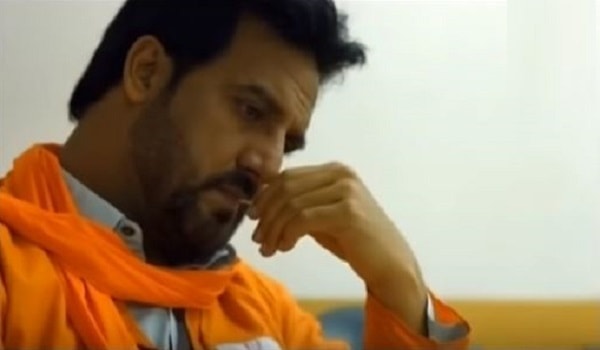 Daniyal (Yakeen Ka Safar)
A man who stood by the right, against all odds. Daniyal was a man of his word and that is why despite facing one obstacle after the other, he didn't back out from the promise he made to the rape victim that he was supporting. Daniyal knew that his life was in danger but even that didn't stop him because for him, bringing justice to one person was worth sacrificing his life for. Daniyal surely made a place in the heart for the viewers that is why his death left everyone teary eyed.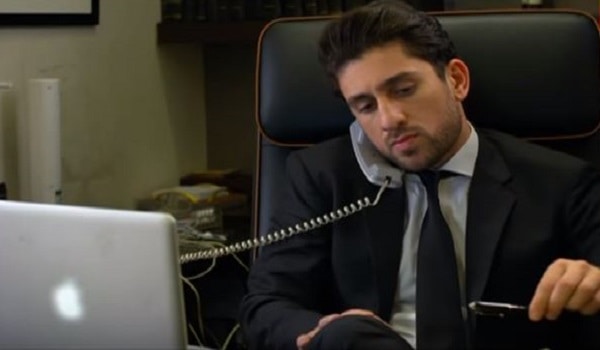 Zubiya (Yakeen Ka Safar)
After coming from a dysfunctional family and committing a big mistake in her early life, Zubiya not only picked herself up but made sure to become so strong that she could empower all such women who she found weak and vulnerable. Zubiya spent years and years facing the brunt of her past mistakes but she didn't let it deter her once she made up her mind that she was not going to let her past shape up her future.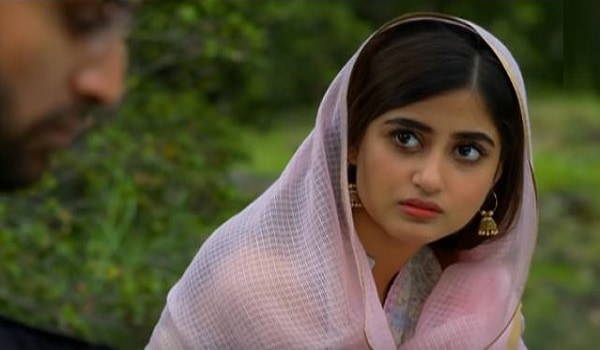 Asfand Yar (Yakeen Ka Safar)
A happy go lucky guy who never ever imagined that his life will take away a few of people that he dearly loved; his brother and his fiancée and after facing such hardships, he was forced to change but only for the better. Asfand believed in helping others no matter what and even though he closed the doors of his heart completely, he never really allowed that to stop him from doing good to others. Asfand also happens to be someone who was truly dedicated to his profession, that is why he ended up garnering so much of respect for his selfless efforts.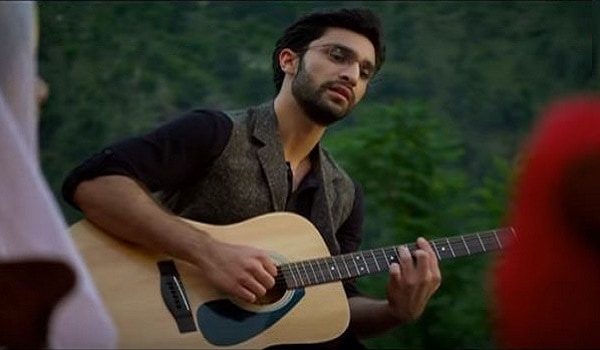 Haroon (Yeh Raha Dil)
After a long time, the drama buffs came across a dad as cool as Haroon who had a great sense of humor but a lot of wisdom as well. Haroon was one of those rare fathers who saw fault in his own son and was completely aware of his son's shortcomings. All the things that Haroon would say to his son Zaki made his character likeable because he not only gave him lessons to lead a good life but also kept him in check of his deeds.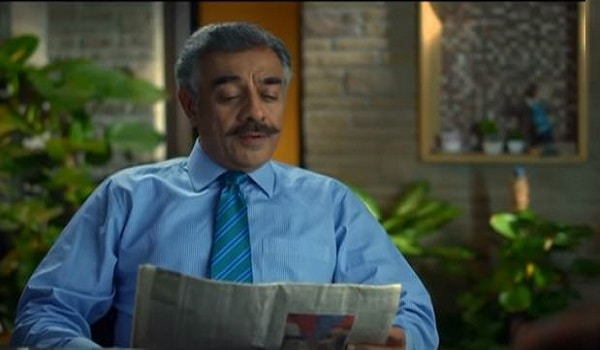 Fatima (Yeh Raha Dil)
Fatima was honest and someone who unapologetically owned everything that she did. She was a mix of sugar and spice, where despite having a rocky relationship with her husband, she did everything to make sure that her daughter doesn't face the brunt of it and she was open to correction, that is why after her step daughter tried to show her the right path, she happily followed.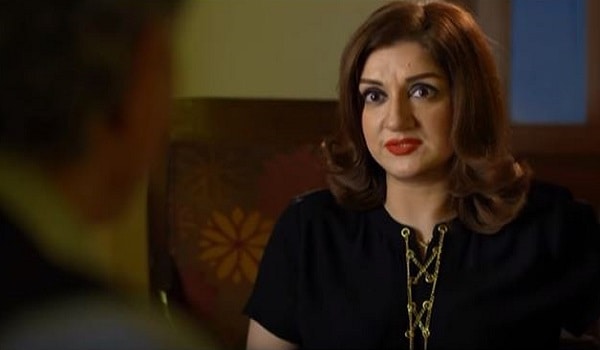 Hayat (Yeh Raha Dil)
A girl who selflessly loved her people, be it her friends or her family. Hayat was all about honesty and she was so self-sufficient that when faced with one of the biggest challenges of her life, she accepted it with a smile on her face. It was refreshing to see a character like Hayat who had nothing but a whole lot of confidence in herself that she can achieve whatever she dreams of.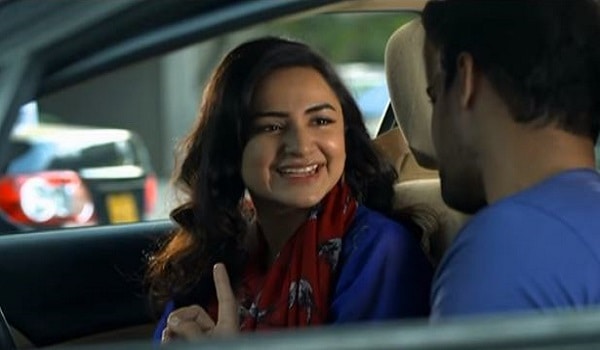 Sassi (O Rangreza)
A girl who is unapologetically herself, who doesn't have any filters and she is someone who doesn't believe in societal boundaries. Sassi even at such a tender age has no hesitation in going all out for what she wants to achieve even if it means putting herself in danger. Sassi wants nothing but a thrilling life that too which she will shape up on her own terms and it is interesting to see a character like her that has so many shades.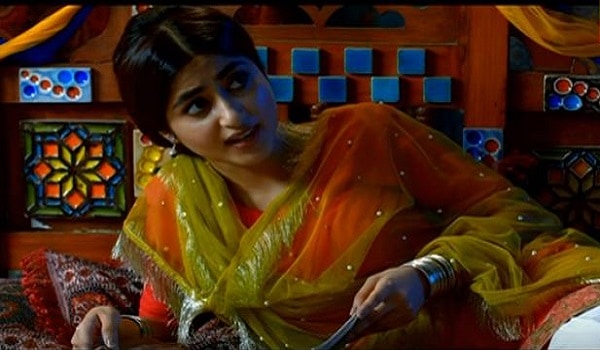 Do share your thoughts about these characters and don't forget to add new names to the list. We would love to hear from you guys!