Bhai – The End!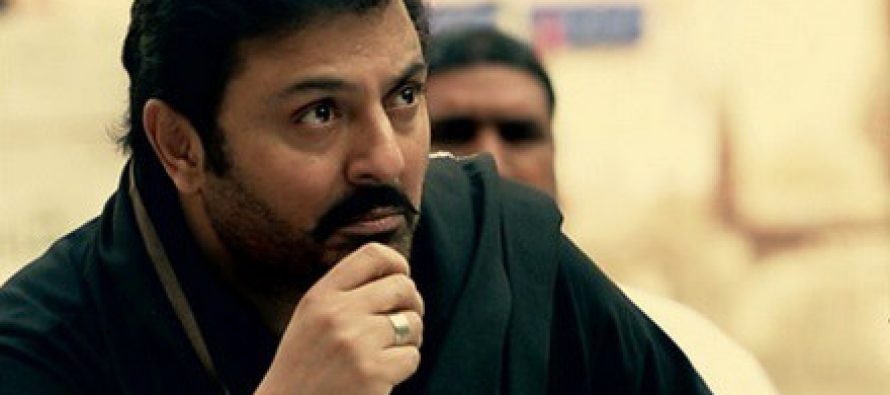 So Bhai finally ended and what a last episode it was! Shibli returned and when Ashraf confronts him, Ifrah shoots Ashraf and then Shibli and then herself.
Nah, just kidding.
Ebad returns and proves his innocence and sincerity and Saira asks Sufiyan for a divorce which he happily gives because now Khadija is married so she gets divorced too and all the lovebirds are reunited.
Nah, just kidding.
Ashraf is shot and dies and Ifrah rejoices at finally being freed of him forever. However, she and her mother continue to live in Ashraf's house.
Nah, just kidding.
Shibli returns and Ashraf hunts him down and 'presents' him and a gun to Ifrah asking her to shoot him for he had caused her so much pain. Ifrah refuses saying the law should deal with him. Shibli manages to free himself and shoots Ashraf who ends up in the hospital. Ifrah then realizes how she can not live without Ashraf and cries and prays for him and he survives. And they live happily ever after.
Seriously, not kidding. That really did happen. I had predicted Ifrah and Ashraf being together in the end and even Shibli's return and Ashraf being shot but the way the whole 20 minute episode played out was so unconvincing and unreal it was as if the cast and director and maybe even the writer had had enough of the drama themselves!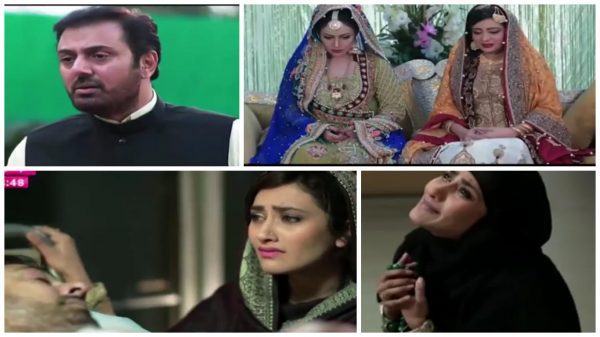 The pain and emotions that Ifrah seemed to be going through sitting and crying at the hospital praying that 'Ashraf ko kuch nahin hona chahyay' seemed to appear out of nowhere. Her reminiscing about the times when Ashraf tried to woo her before she married Hammad also seemed so out of place. It would have been a bit more convincing maybe if she thought of the moments he was gentle and kind to her after their marriage. The coverage of their time together after marriage was so little that I could not relate to her despair over Ashraf being hurt and possibly gone from her life. I could however relate to her mother's rant about how they would be 'sahara-less' again for I had suspected all along that was maybe her primary reason for urging Ifrah to marry Ashraf haha!
Rabab and Khadija get married before the shootout and man what strange dressing I could not help noticing. That has remained the problem with Bhai, the strange interiors and although I understand a different way and standard of living is portrayed here I do feel the director could have portrayed all that minus the tasteless decoration of rooms and then the brides' outfits.
Anyways, I am glad Bhai is finally over. What had started as an outrageous, even funny at times, yet interesting drama went spiralling down a dark dark alley and hit rock bottom. Then things begin to perk up with everyone's lives being sorted again and then it is as if everyone got tired and threw in an ending which was meant to please the viewers but had there been less episodes dedicated to all the evil and sadness Ashraf wrought in his family's lives and a few more on how he worked to build his relationship with Ifrah after marriage and how she recognized his efforts and begun to melt a little then the transformation of the shrieking crying Ifrah to the I-can't-live-without-Ashraf but again crying Ifrah would have been a bit easier to digest.
Whether Ashraf deserved his happy ending or not – I leave you all to decide  How many of you watched the last episode? What did you think? Having the actors say a few words at the end was a nice and different way to end but sadly did not help in changing my opinion of the drama. Please do share your thoughts!
Kunwal Javid
---