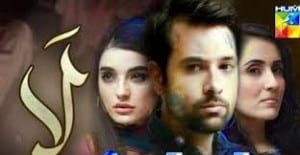 "Birth is nothing without virtue, and we have no claim to share in the glory of our ancestors unless we strive to resemble them". Our identity not only defines who we are but where we're from; our bloodline gives us a sense of belonging. If it weren't for our lineage, what would set us apart from each other? We take pride in our history, our family names, our backgrounds- and why shouldn't we? They entitle us to bragging rights- thanks to the various stories passed down from generation to generation with claims of superiority. Hum TVs latest Saturday night offering, Laa brings together Momina Duraid (producer), Sarmad Sehbai (writer) and Farooq Rind (director).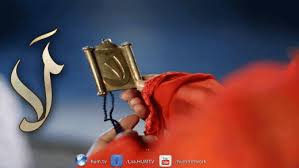 Laa ka matlab hai nahin; yeh nafi ki pehli manzil hai. Daniyal Malik (Meekal Zulfiqar), our charming and carefree hero, chaandi ka chammach laikey paida hua hai. Daniyal is the only son of the affluent Tareen (Qavi Khan) and his wife, living in Lahore and traveling to the USA after completing his MBA- wahan bachiyyan phasaata phiron ga. He spends most of his time with his friends- Shazy, Tutu and Jimmy placing pointless bets and doing a one-up on them. Enter Naina (Sadia Khan), the daughter of his father's friend Razi (Naeem Tahir) and his wife Zainab (Seemi Raheel), who have come from Karachi to Lahore to finalize a suitable match for her. It is imperative that they find a kattar Syed zaada although Naina wants to escape from the hasb aur nasb.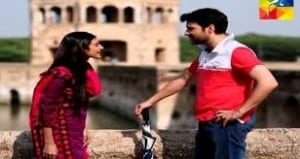 Daniyal encounters a stranger, Naimat Khan (Rehan Sheikh) who was recently released from prison- the details of his crime are unknown but a quick flashback reveals he had a daughter, Ameena who he loved fondly but he was cautioned by a powerful zameedarni (Rabia Noureen) and soon afterwards, his precious Ameena died. Did Naimat serve a prison sentence as a result of seeking vengeance? Naimat hints that Daniyal may not be who he thinks he is- a Malik. Daniyal dismisses him as a nobody and walks away. Little does Daniyal know what's in store for him in the not-so-distant future.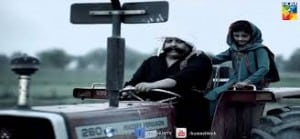 Naina is a strong-headed girl who falls weak to Daniyal's charm and declares her desire to marry him. Naina thinks she's had an epiphany ever since Daniyal took her to the Saaeen Baba and got a taweez for her. Her parents try to dissuade her while Daniyal smugly shares stories of his latest conquest with his friends. Naina was afterall, nothing more than a shart for Daniyal. While Naina's mother turns frantic, her father decides to talk to Tareen and Daniyal overhears their conversation which speaks about his adoption. Daniyal loses his identity in that split second and his world changes. He clearly tells Naina that he was never serious about her and turns her down.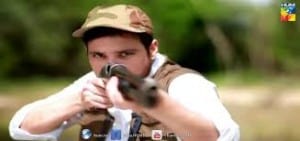 Laa is off to a promising start and has the same feel as Ullu Baraye Farokht Nahin– the last interesting drama I watched on HUM TV. The background score is brilliantly composed by Sahir Ali Bagga and the title track has a sufi theme. Laa delves into the concept of spirituality and brings forward the discriminatory practices of society that distinguish one zaat from another. Meekal Zulfiqar has made a brilliant comeback and looks conspicuously handsome- this role seems tailor-made for him. Sadia Khan is pretty but she has a long way to go; for the moment her acting is sub par. As for the remaining actors, they haven't made their presence felt or maybe I'm too busy focusing on the male lead to notice anyone else. What do you have to say about Laa?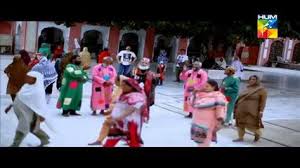 P.S. Laa was booked by Fatima but due to unforeseen circumstances, she couldn't review the first two episodes. I am covering for her until she returns thus the delay. She will be reviewing it regularly once she's back.
Yours in watching,
Kanwal Murtaza