The story moved forward with this episode but with every passing episode I am finding it even more difficult to keep my interest in this drama alive. The story is all over the place and even though all the actors are doing complete justice to their respective characters, their tracks lack enough substance and depth to keep the viewers coming back for more. Some of the scenes in tonight's episode which should have been really impactful fell flat completely. The scene in which Saira went to say goodbye to Shabo had to be one of the most unimpressive scenes in this entire episode. Ever since Shabo and Saira have grown up their relationship with each other has lost the spark it had before completely. What was once a beautiful friendship now looks like a forced track in a story which has stopped making sense altogether. The way Saira welcomed Shaheena when she came back to Naseeb's house also did not make sense at all since just a little while back she was sitting and complaining about Shaheena! Apart from this a lot of screen time was wasted on showing conversations which didn't add anything new to the story. For instance the scene covering Shaheena's meeting with Yasmin was stretched for no reason.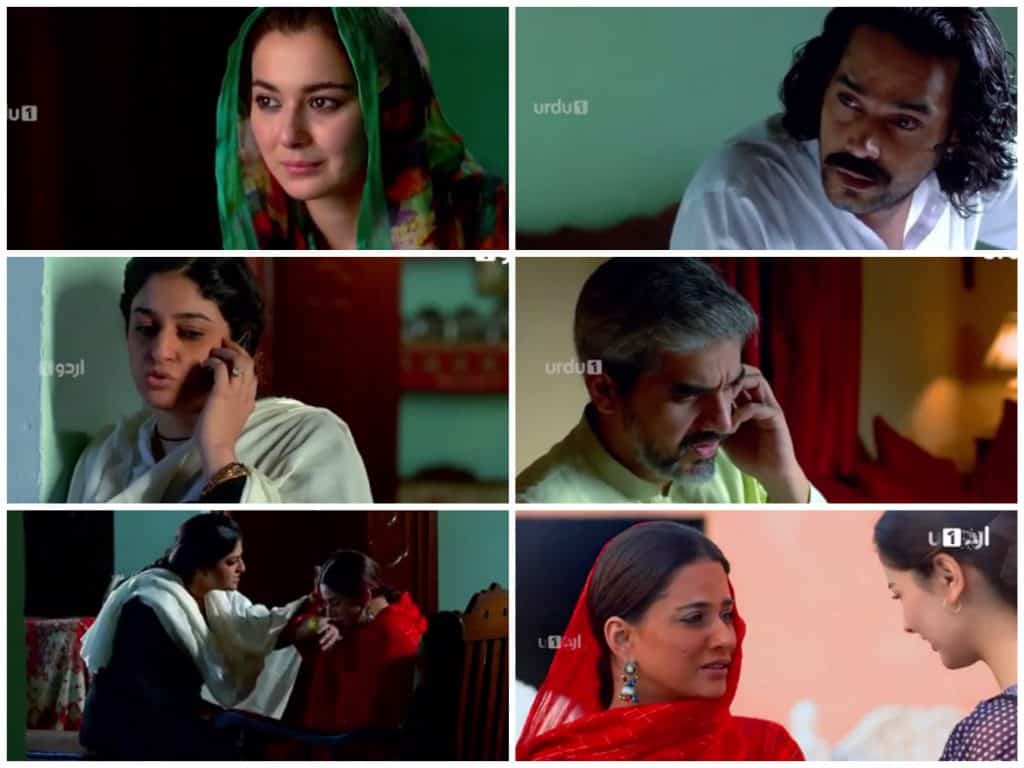 Even though so many years have passed and so much has happened between different characters yet their relationships remain the same. I feel that the writer has failed to do justice to all these tracks in this phase of the story since there has been very little character development and the relationship dynamics between different characters haven't been shown in a proper manner. All these people had something to offer before but now their tracks have absolutely no meaning. Muhammadu's track is going around in circles and some of the scenes in every episode are highly repetitive. Even if Murad kills Muhammadu, the development will have absolutely no impact since Muhammadu never played an important role in the story. Saira's character has to be the biggest disappointment so far since she is the main protagonist and for the longest time the viewers felt for her character. I was looking forward to her track the most as the story progressed to the next phase but unfortunately this track too just like all the others has lost its charm completely.
Naseeb for the first time felt attracted towards Saira which too seemed like a delayed development and one which will probably have not much of an impact on the story! Right now, it is difficult sitting through this drama because it has lost its purpose completely. The pace of the drama has slowed down and every episode has more than its fair share of filler scenes. In an attempt to prolong the drama, the writer has lost his grip on the story and sometimes I feel that these new episodes haven't been written by the same person who wrote the first 11 episodes. It is sad watching a drama like this one going downhill since it started off with a definite purpose and it fit the bill as well. After this episode I have very little hope that Mujhe Jeenay Du will get back on track but I will be tuning into it only to find out how they wrap up the story.
How many of you watched this episode? Do share your thoughts about it.