What makes a play a must watch for you? Generally speaking, the ingredients that make a drama stand out are a well written script, good acting, good direction and quality production values. Having said that, I must add that there are rarely plays that have all these four qualities, therefore lowering ones expectations every now and then and compromising on a few things that may not matter that much depending on a person's interest sometimes proves to be fruitful. I used to be very choosy before, there were many times when I gave up on a drama right after watching the first episode only because the production values did not seem up to the mark or the characters did not instantly click with me. That was such a bad idea; as a result I missed some great plays while they were on air like Kuch Pyar Ka Pagal pan, Dastan, Akbari Asghari and many others. The sole reason for not watching these plays was that I didn't warm up to them right from the get go. Later, on the recommendation of friends when I watched these plays, I realized what I missed out on and decided never to give up on a play right in the beginning. So, I am what you can call a very patient viewer now, I give myself time so that a play can grow on me and two of the plays on my list in particular are the ones which did not click to me instantly.
I think these five plays are not to be missed in this season and if you have not been watching them, I highly recommend that you do. I am not going to rate the plays but would rather line them up alphabetically. However, if I were to rate them Talkhiyaan and Zindagi Gulzar Hai would top my list.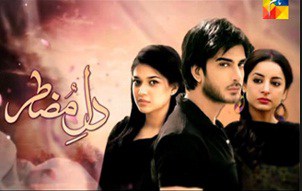 Dil-e-Muztar
Yes Dil-e-Muztar has enough going on for it to make it a must watch despite of the minor glitches here and there. The story is nothing out of the ordinary but the direction is superb, the production values are worth raving about and the lead pair melts your heart. Sanam Jung, the talented  newcomer, literally lights up the screen with her beautiful smile. Her apt portrayal of an innocent naïve girl who is madly in love with her cousin is perfect. Dil-e-Muztar also marks the debut of Shehzad Kahsmiri as a director and he has definitely proved that he is very good at what he does. Imran Abbas makes his comeback to Pakistani television with this serial and is doing a brilliant job of playing his character. Sarwat Gillani is equally convincing as the neighbor who goes out of her way to help Adeel and Silla out in time of need.
Dil-e-Muztar is a love story which has been directed in such a way that it is nothing short of a visual treat. It may not have any outstanding dialogues but the storyline is sweet and simple and keeps you glued to your TV screens. It is definitely a must watch for all the hopeless romantics out there, your heart will go out for Silla in particular. Dil-e-Muztar has been written by Aliya Bukhari, directed by Shehzad Kashmiri and produced by MD productions. You can watch it Every Saturday at 8 pm on Hum TV.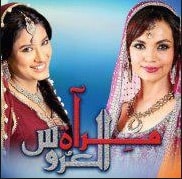 Mirat-ul-Uroos:
Mirat-ul-Uroos is one of those plays that gradually grow on you and you find yourself waiting for the next installment every week. When the play started it seemed repetitive and the characters appeared to be very black and white. I was afraid that it might be another story about sister rivalry but had faith in the writer. Mirat-ul-Uroos has certainly proved to be much more than just another story about two sisters who are poles apart. In a very apt manner it puts forward the plight of the middle class in our society. The different tracks are very relatable and the dialogues have Umera Ahmed written all over them.
In the beginning most of the leading actors seemed like total misfits but they seem very comfortable in their respective roles now. The story is unfolding nicely and the direction has been excellent too for the past few episodes. The production values fail to impress but overall it is a good effort and definitely worth catching up with. Mirat-ul-Uroos has been written by Umera Ahmed, Directed by Anjum Shehzad and produced by 7th Sky. It airs every Thursday at 8pm on Geo Entertainment.
Silvatein:
This would be another play that failed to impress me in the first few episodes but I continued watching it only because it is a Samira Fazal play and we all know that Samira Fazal is someone whose intelligent scripts manage to entice you sooner or later. After fast forwarding the first few episodes, things started shaping up for me when Natasha got married, I really enjoyed her dilemma in the beginning and the character as a whole is as interesting as it gets!! She makes me laugh and makes my blood boil…love her or hate her but you want to see more of her. Watching Zeb and Mikaal having those conversations, which sometimes tend to go around in circles is thoroughly entertaining. Vasay Chaudhry is spot on as Mikaal and Amina Sheikh is the perfect Zeb. Mira Sethi makes her acting debut from this play and she fits perfectly in the role of a stubborn younger sister who thinks she can do no wrong!
Yes Silvatein is a story of two sisters who are completely different from one another and do not get along but the way it has been presented on-screen makes it a must watch. The fun and witty dialogues, interesting characters and the unpredictable storyline is what makes Silvatein a must watch play. Like all of Samira Fazal's scripts, there are no heroes or villains in this play so you may find it difficult to side with one character in particular. The 'competition' between the two sisters makes for a very interesting storyline. Silvatein has been written by Samira fazal, directed by Sheherzaad Sheikh and produced by Six Sigma Entertainment. Watch it every Thursday at 8pm only on ARY Digital.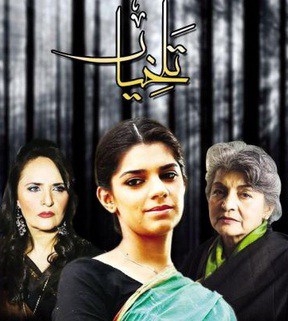 Talkhiyaan:
Talkhiyaan is nothing short of a masterpiece. Watching the play is like watching a beautiful art movie; the scenes are breathtaking, the way it has been directed is equally spectacular and the characters leave you speechless. Sanam Saeed plays the character of Bibi beautifully although the character is so complicated. You will see Hina Bayat playing a completely different character in Talkhiyaan…Apo Ji is nothing like the sweet and subtle characters that Hina Bayat has been playing till now. Shamim Hilali is equally remarkable as mama ji; another character which has many layers. The drama touches upon many tabooed topics but does not bore you for a second. It has a lot of unexpected twists and turns which keep you hooked. The OST has been sung beautifully as well but sometimes it seems overpowering when you have to listen to the entire song in almost every episode. Talkhiyaan will take you in a world of its own and once you start watching it you wouldn't want to stop. The child artists Mehre sagar and Sabina are simply brilliant as Jugnu and Zoyee. There are many new actors in the play like Sarmad Mirza, Summer Nicks, Adnan Jaffar and others. Everyone is extremely well-suited in their respective roles and the characters have been etched out beautifully.
Talkhiyaan has to be the most underrated drama of the season and deserves much more attention than it is getting. The prime reason for this could be that it airs on Express Enetrtainemt, which isn't yet one of the few channels that are followed by the viewers more religiously. Talkhiyaan has been written brilliantly by Bee Gul, Directed by Khalid Ahmed and produced by Seema Razi and Raziuddin Ahmad. You can watch it every Sunday at 8pm on Express Entertainment.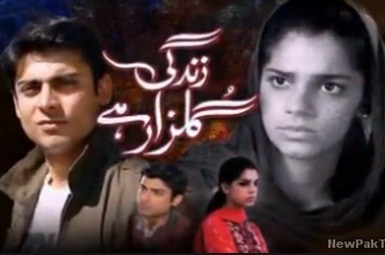 Zindagi Gulzar Hai:
Zindagi Gulzar Hai has to be the most viewed and also the most talked about drama of this season. The excitement with which many of us looked forward to the show was unmatchable. The play has given rise to some very interesting and heated discussions on gender roles. Zindagi Gulzar Hai is not just another love story but the play highlights the role a woman can play in a society and the difference she can make. Zindagi Gulzar hai has a very interesting storyline, we quote the dialogues from the play over and over again because they are totally worth it, the acting by all the characters big or small is spot on but the direction can be a little disappointing at times. There have been a lot of times when we have been left wondering about certain important events that should have been shown. Fawad Khan and Sanam Saeed have done a commendable job and the rest of the actors are just as convincing.
Zindagi Gulzar Hai is a must watch because it has brilliant dialogues, an intriguing storyline and some great performances to its credit. Zindagi Gulzar hai has been written by Umera Ahmed, Directed by Sultana Siddiqui and produced by MD productions. It airs on Fridays at 8pm on Hum TV.
Which plays are must watch on your list and why? I would love to give the plays recommended by the readers a go.
Fatima Awan.