Mansoor gave his "verdict" on Laila's character in tonight's episode when Laila's mother called him in the hope that he will be willing to patch things up with Laila. Mansoor thinks that a woman who leaves with her daughter for her mother's house in the middle of the night is a "hooker" but what do you call a man who goes alone to meet his lover in the middle of the night? The double standards regarding men and women that exist in our society were highlighted in tonight's episode more than ever. Laila's brother may not have been there for her when she needed him the most but he still feels that he has the right to tell Laila how to live her life. Laila is made to feel like she is the protector of her family's dignity and in order to keep her family's dignity intact she must sacrifice her own self-respect and happiness. Laila's mother does not give her daughter an ounce of respect. I don't agree with the way Laila's mother is handling the situation, she is only making things worse for her daughter but I can definitely relate to her character. Our society in general has this attitude towards women; people love to label them and they love to judge them maybe because they are easy victims. And women who go out in search of their own pehchan face the same difficulties which Laila is facing. The dialogue about the kind of relationship which Laila shared with her brother when they were younger was very poignant .. (Zolpidem) " lekin bhaiya phir aik din bara ho gaya " !! And then he realized that he was a man, which made him far more superior than his sister and that changed everything!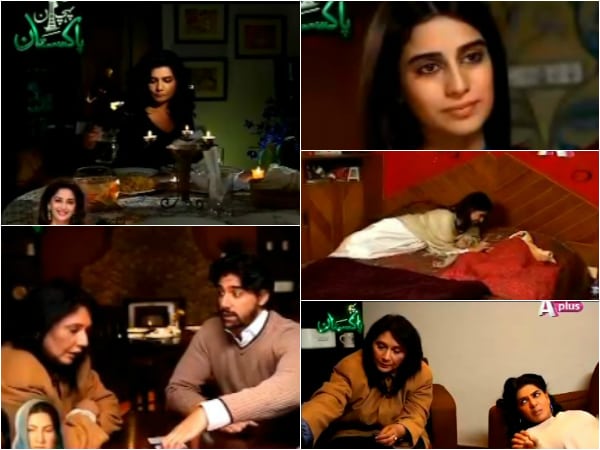 Laila's mother thinks that a muraba or some spiritual healing might give Laila the patience she needs in order to put up with the problems of shadi shuda zindagi which are generally considered normal because every woman at some point goes through everything that Laila has been through and is expected to put up with. Now the question is that if something wrong is very widely accepted in the society, does that make it right? When Laila's mother said "insan sub kuch bardasht kr leta hai", I found it ironic because what she actually meant was that a woman is capable of enduring anything at all! Dialogues like "mard ka ego hota hai" clearly meant that women don't have an ego or self-respect because only one person in a marriage can keep their self-esteem intact! After all ego hota hai, hoti nahi hai!!
Laila thinks about the time she spent with Mansoor, starting with the day she got married to the day when Mansoor handed her the phone asking her to talk to his girlfriend. She also thinks about the conversations she used to have with her father and her father's words reinforce the idea that she too deserves to be happy. She does not need to go through all the pain which Mansoor put her through only because her mother, family and the society expect just that from her.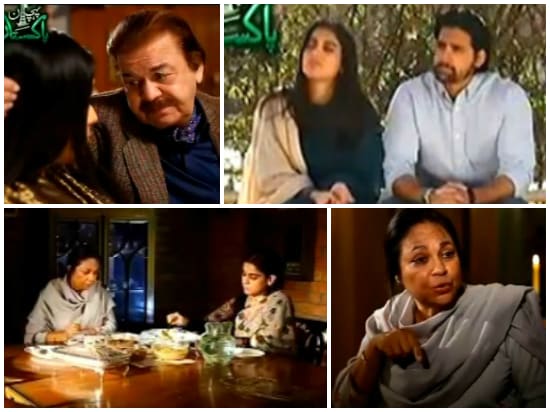 Kukoo seemed to be doing well without Khurram except for the candlelight dinner scene in which it looked like she was finding it hard to combat loneliness. Kukoo has however learned her lesson well and she also wants Laila to know what is good for her without enduring the kind of pain which Laila had to endure. Kukoo accepts that she wouldn't want Laila to make the same mistakes she made…"aik mard se jaan churanay ke liye dusre ka khanda mat dhoondo, talash krna hai tu apne aap ko karo…mujh se hi kuch seekh lo". The relationship between Mrs. Khan, Kukoo and Laila has to be one of the most beautiful aspects of this play. We don't get to see women looking out for each other in Pakistani dramas the way these three do.
Tonight's episode was more of an extension of the last one; it focused on the repercussions of Laila's decision. Laila has her mind made up and she is not willing to give her relationship with Mansoor another chance. Kukoo has moved on as well. Will Laila be able to stay strong considering how much opposition she has to face? Will she find her own pehchan or will she have no choice but to rely on another man? Bee Gul's script is powerful; many writers might not even venture into writing something that maybe seen as a "threat" to the status quo that exists in our society! Khalid Ahmed's direction has been superb throughout; the play has a very artistic feel to it. All the actors have done a commendable job but Iffat Rahim and Sohail Sameer in particular have totally won me over. I actually missed watching Mansoor on screen tonight.
Do share your thoughts about tonight's episode.
Fatima Awan