Writer: Maha Malik
Director: Yasir Nawaz
Produced by: Abdullah Kadwani and Asad Qureshi
Channel and timings: Urdu1 – 8pm – Every Wednesday
Even after being warned over and over again that the novel this drama is based on was quite slow and depressing I still decided to give this drama a go mainly because of Ayeza Khan. It has been a while since Ayeza Khan was seen in a play and I must say that I was not disappointed with her performance or her character. For the first time a scene involving love at first sight seemed very convincing only because of Ayeza Khan because the first thing that attracts a man towards a woman are her looks and Ayeza is most certainly very pleasant looking.
This drama has a lot of characters and different tracks which I suppose will be connected to each other in some way or the other. Elma (Ayeza Khan) is Waqar Ali's (Qavi Khan) oldest daughter. She is the one who looked after her sisters Neha (Shameen Khan), Seema (Faria Sheikh) and her father after her mother passed away. This episode started with Elma's father telling her that he wanted her to get married. There was a lot of talk about marriage throughout this episode after that!! Although Elma's character is one of those characters which we have seen in different dramas very often – the ideal daughter and sister – but even then Elma's character definitely left an impact after this episode mainly because of the way it was portrayed on screen. Waqar Ali is a very dignified man who holds his self-respect above everything else. Although Mazaffar Hassan (Mehmood Akhtar) , the owner of the factory Waqar Hassan works in is his own brother but even then he knows that he is no more than an employee to him. Elma is finding it very difficult to start a new life and does not want to leave her family.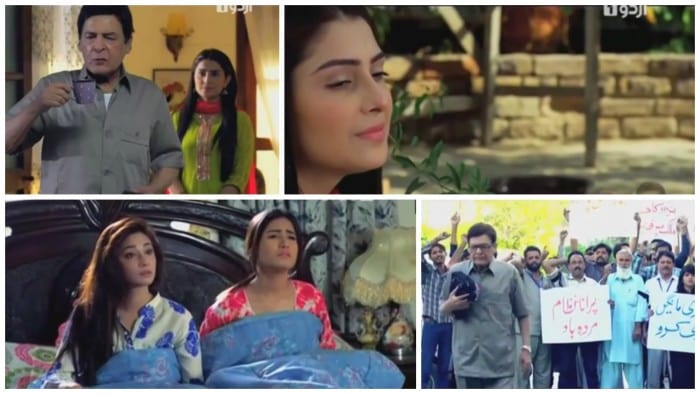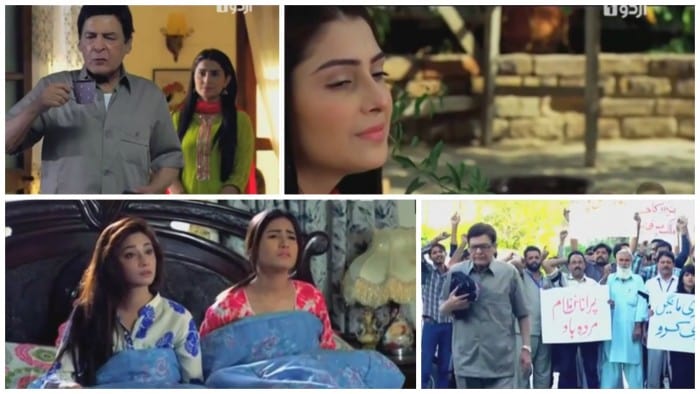 Ramish Hassan (Imran Abbas) is poles apart from his father and he is someone who will do anything to have things his way only because he knows that he is right. Unlike his father Ramish Hassan gives his chacha the respect and love he deserves. He is also a very kind person who thinks that he has certain responsibilities towards people who are less fortunate than him. Ramish Hassan is not willing to compromise on his principles.
The other track in the story is that of Zarbab (Ali Abbas) and Javeria's love story. Hina Bayat plays the character of Zarbab's mother who does not like Javeria because she can see that she is after her son. Honestly speaking this particular track did not appeal to me at all in this first episode, it remains to be seen how it unfolds in the upcoming episodes. The only good thing about this track for now is Hina Bayat's presence since it is always a pleasure watching her on screen.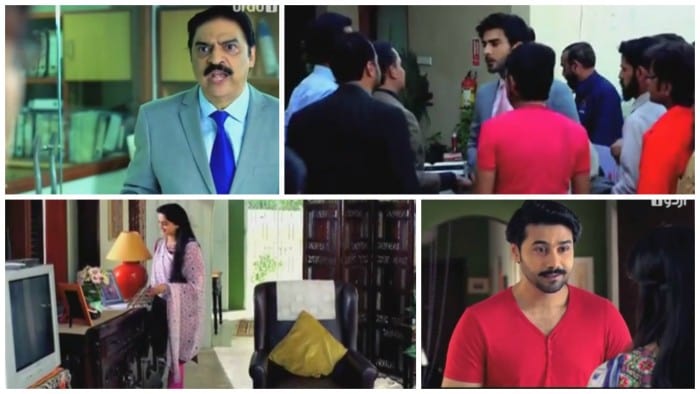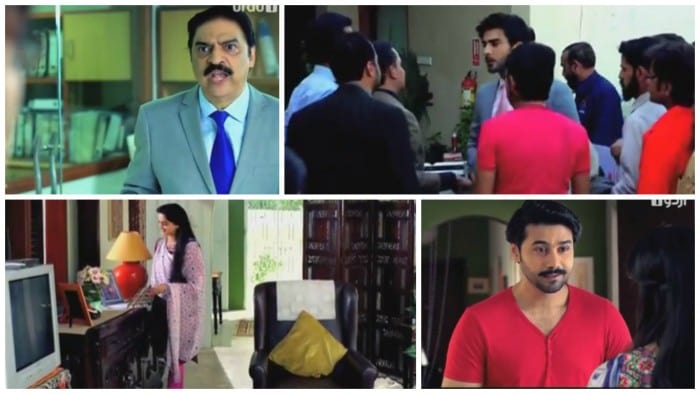 The dialogues in this first episode were crisp. The story however might not have anything new to offer- class difference is going to be the main focus of attention. Elma's character also has the tendency to turn into one of those characters who love to sacrifice and end up being annoying but it is too early to say anything. This episode was directed really well therefore I must give Yasir Nawaz, the director and Naeem Mustafa, the director of photography credit and full marks for a job well done. It was a visually pleasing episode not just because of the way it was shot but also because of the actors playing the lead roles. Both Imran Abbas and Ayeza Khan made their characters quite likeable. All the supporting actors are very talented individuals as well and I liked Qavi Khan's character in particular. Almost everyone in this episode talked about marriage in some context or the other!! Like I said the story will probably have nothing new to offer and the play has too many characters in it but this first episode did give me a reason to look forward to the next one. I must add that the logos of the sponsors on the title picture of the drama seemed quite odd.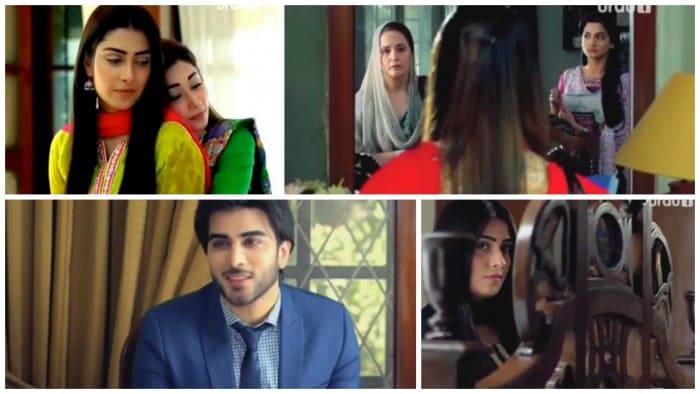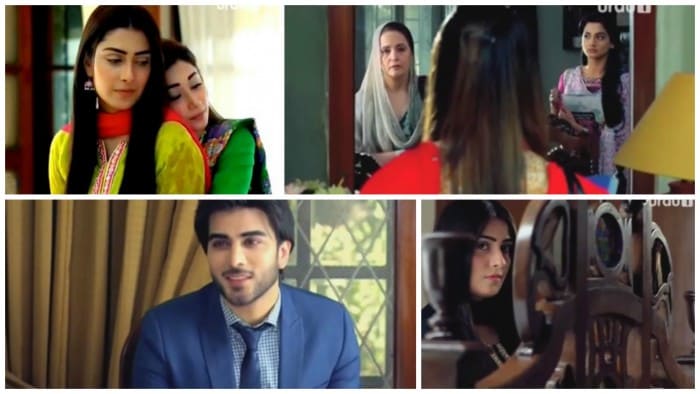 How many of you watched the first episode of Tum Kon Piya? Do share your thoughts about it and if you missed it, watch it on http://www.dramasonline.com
Fatima Awan