The much talked about 2nd Hum TV Awards are finally over and that one drama that clearly stood out in all categories, let it be jury or viewers choice was none other than Zindagi Gulzar Hai. Earlier this year, the same play scored many awards in Pakistan Media Awards as well. Needless to say, this is the very play which provided Sanam Saeed an actual boom in the drama sphere since the character she played became insanely popular among masses. I'm sure all of us have witnessed those comics about Kashaf Baji going viral on social media.  Although Zindagi Gulzar Hai belongs to 2013 but I still felt this urge to literally dissect the play and trace down all the reasons of this huge success and popularity.
Star Power
Well there is no denial to the fact that the early attraction of the show came from its star cast. Hottie of the town Fawad Khan was starring the show hence the initial hype. Other than Fawad, Samina Peerzada, Ayesha Omar, Mehreen Raheel, Hina, Behroz Sabzwari, Jawaid Sheikh and Waseem Abbas all had their strong screen presence and respective fan following. Sanam Saeed wasn't really a super star at that time but was a well known face. I remember people debating before the play came on air if she would share a good on-screen chemistry with Fawad Khan but the all those doubts vanished when the play went on air and the main lead even bagged the Hum Award for Best On Screen Couple this year.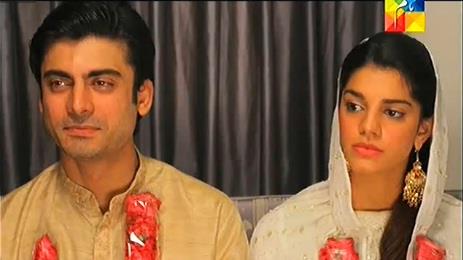 Another name that contributed to the initial popularity of the show was of Sultana Siddique herself. ZGH was the play she directed after a really long break and people were eager to watch the fruit of her efforts.
Strong Script
A stupid story absolutely ruins the astonishingly good acting of the star cast, Shakk is a supreme example in this case. Although at times, ZGH felt dragged by the writer but overall the play maintained its equilibrium and quality. Award winning and nation-widely loved playwright Umera Ahmad didn't disappoint her readers.
Breathing Characters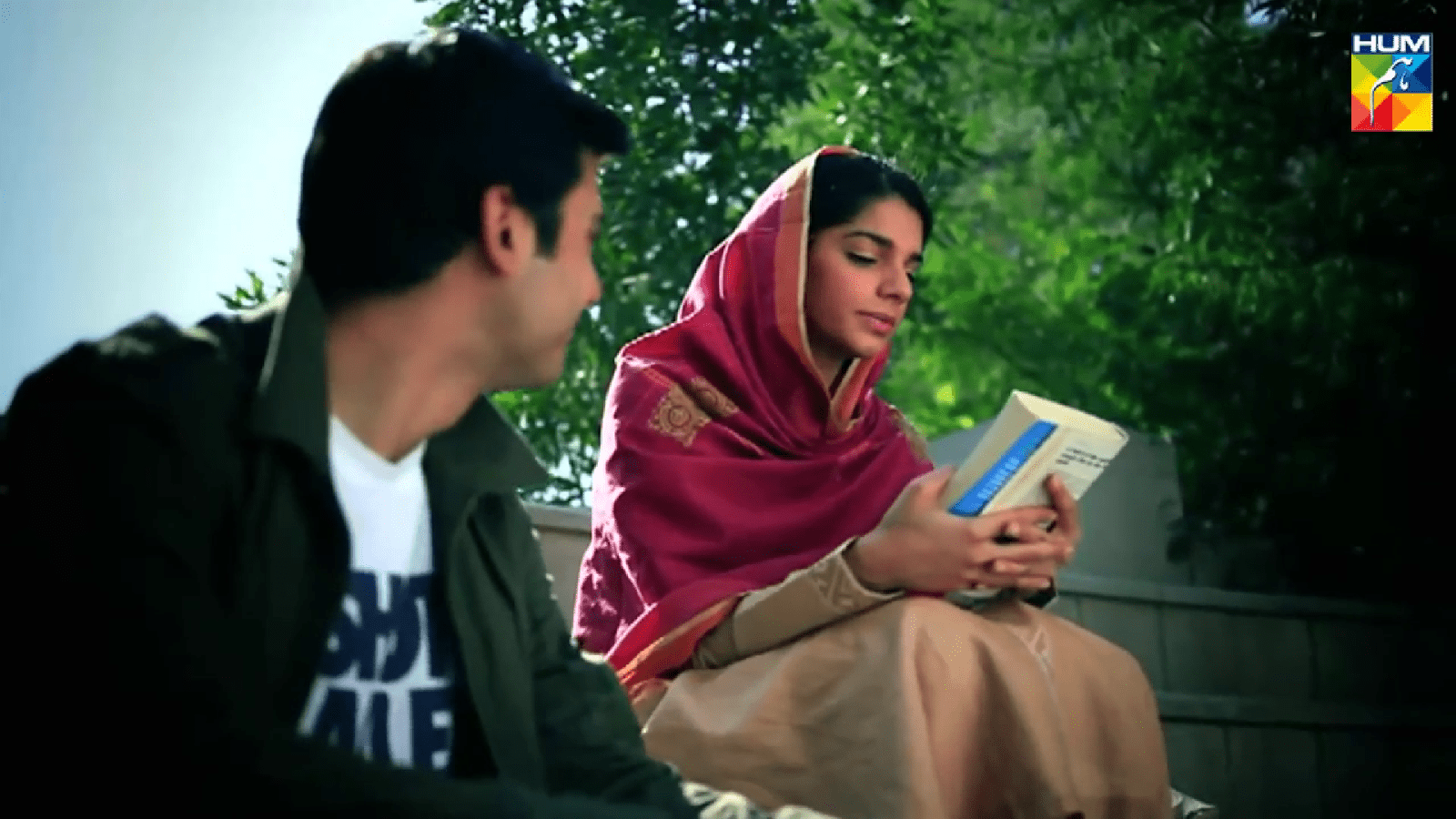 I really have a hard time digesting made-up larger than life characters, I mean come on, majority of us don't want to see those extremely innocent-to-the-extent-of-irritation heroines and those deadly perfect heroes. The characters Umera sketched for ZGH were real life-like breathing characters. Zaroon, at his initial phase, was nothing close to be a perfect gentleman. He was a playboy, definitely self-centered and used to hurt people quite often.
Similarly, Kashaf was our average middle class girl who had so many imperfections and flaws in her personality. It was time that gradually both of the lead characters learn their mistakes and overcame them. That's the beauty of Umera's characters.
Even that shrewd jealous step mother, always scheming and never happy seemed quite real to me, thankfully she wasn't as loud as we see the negative characters in dramas now – loud and almost impossible to bear. Take Romaisa's khala (MSKSH) for instance, I can't stand the way she speaks, always change channel when she is there.  In short, all characters were in balance and very close to reality, a quality which I really adore. Credit definitely goes to writer and director equally.
Relatable Situations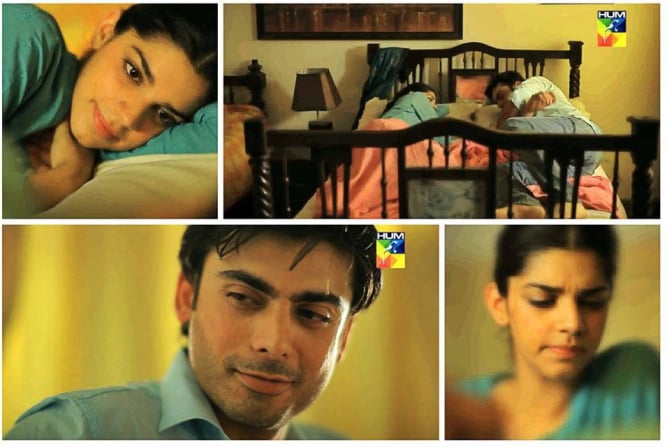 ZGH is a social drama. It is the story of every 6th or 7th house of Pakistan. We say that we have entered the age of technology but gender discrimination still exists in our society. We marginalize people not only on the basis of their gender but also categorize them according to their social status. The branding culture prevailing in our society is making it hard for a lot of families to lead a happy life in society. Kashaf, wasn't only a victim because she was a girl, rather she was an ordinary middle class girl. This very complex created so many insecurities in her personality which, fortunately, time gradually resolved for her. I'm sure a lot of Pakistani girls could relate themselves with the character and situation presented.
Then there were cases where Umera suggested that female emancipation doesn't necessarily mean male's subjugation. I really liked the parts where Sara realized that bossing her husband in the name of female superiority will get her no where, and the beauty of the life lies in the balance.
For me, ZGH was a success because it reflected Pakistan with all its problems and their possible solution. If you are a victim of patriarchy, challenge it like Kashaf's mother did. The play addressed so many social issues without getting too dense and boring for the audience.
In my personal opinion, ZGH was a perfect serial and offered maximum things that the audience really wanted to see. I can watch the serial over and over again, and hope that in near future we really get to see more serials like this. The plays that are on air this season have really failed to impress me. I tried following Mere Apnay, Shakk and Muhabbat Subh Ka Sitara Hai but they are failing big time to offer anything worth watching and sticking now.
Don't forget to share your opinion about the play Zindagi Gulzar Hai and the factors you think contributed to the mega success of the play. Did you find the awards this serial won justified? What are some of your favourite aspects of the show?
Zubia Rizvi