There is no denying the fact that the Pakistani drama industry is blessed with the most talented actors who most often leave the viewers in awe of their performances. However, no one can be at their best all the time but viewers expect better from actors who have given some brilliant performances in the past. While these actors are great performers otherwise, there are always those instances when they either overact or fail to breathe life into their characters. In an attempt to be 'different' these actors tend to give performances that are simply the worst. A script of course makes a huge difference but sometimes an average written character too can become likable if the actor performing the role gives a good performance.
actors play a pivotal role in ensuring that the characters they are enacting on-screen turn out to be convincing and relatable. While there were so many actors who gave commendable performances this year, there were also some actors who killed the essence of the characters they were translating on screen because of their misleading and unimpressive performances. These actors turned out to be the weakest links in few plays which were otherwise brilliant in terms of script, acting, and even direction. These performances can easily be classified as the worst performances because these actors completely failed to do justice to the characters they chose to play on screen. There were some actors who fail to deliver because their characters were so badly written that they probably didn't have enough incentive to give it their best. There were also those actors who were simply not meant to play the role they had taken up and therefore they ended up giving the worst performances.
Here are those Pakistani actors who gave the worst performances in 2020.
[lwptoc]
Hira Mani – Mere Pass Tum Ho
Hira Mani has earned a lot of fan following in the past few years. She also takes pride in the fact that she is the only actress who managed to make such a big name for herself even though she joined the drama industry after she got married and was already a mother. In Mere Pass Tum Ho Hira Mani joined the drama late as Rumi's teacher Hania. Right from her first scene, Hira Mani failed to bring out the best side of her character. Her overall look was another factor that made it difficult for the viewers to take her character as a teacher seriously. This character did not need any kind of glamour yet Hira Mani's revealing sarees made the viewers wonder what she was thinking while choosing her wardrobe. Hania's character was somewhat complex and it had many shades. Unfortunately, the only shade which Hira Mani truly nailed was that of being a judgmental outsider. She completely failed to portray the loving and sensitive side of her character properly on screen. Hania's character could have been far more graceful if Hira Mani was less of herself and more of the character she was playing.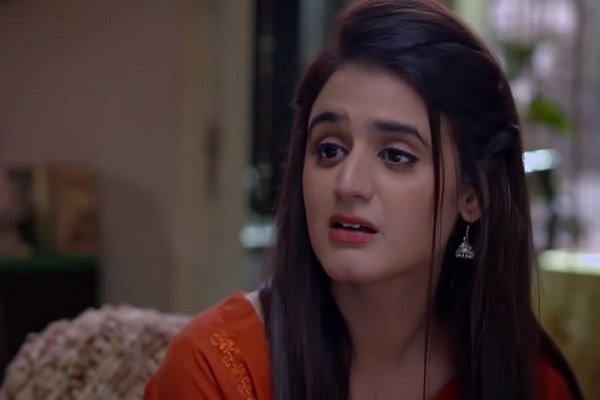 Osman Khalid Butt – Ehd-e-Wafa
Osman Khalid Butt is another popular actor who has been part of some of the biggest dramas recently. While Osman Khalid Butt does wonders when he is playing a fun or comic character, he cannot act to save his life in more serious roles. Ehd-e-Wafa had some really powerful performances to its credit by young and old actors therefore Osman Khalid Butt's wooden acting stood out like a sore thumb. Other than a few scenes, Osman Khalid Butt's performance left a lot to be desired. His long hair right from the beginning was distracting and he looked older than all the other boys. Once his character Shahzain went back to his village and he had to play the role of a spoiled feudal, he did not fit into it at all! He either had no expressions or way too many expressions, basically his acting was anything but effortless. Since he got more screen time than all the other leading actors for many weeks, his bad performance stood out even more. Out of all the boys playing the lead in the drama, Osman Khalid Butt's performance was most disappointing. Osman Khalid Butt has once again proved that he lacks versatility and he can do only certain types of characters. When he has to do serious roles, he most often loses track and the viewers find it really difficult to relate to his characters. Osman Khalid Butt should stick to doing light and comic roles since he clearly finds it really difficult to do serious ones.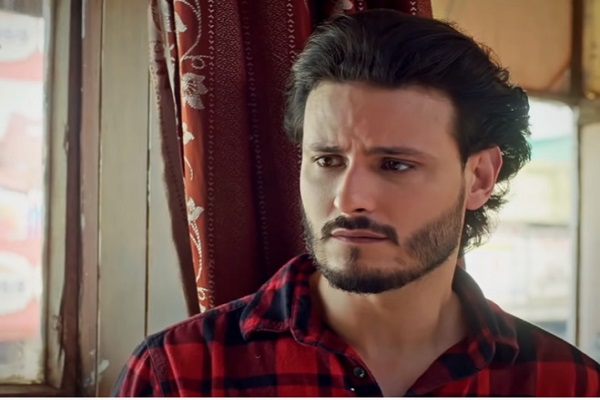 Irsa Ghazal – Ruswai
Irsa Ghazal is a phenomenal actress but her acting in Ruswai was the perfect example of overacting which literally got on your nerves right from her very first appearance. Irsa Ghazal played the role of Salma, who was the mother of the main lead Salman. She was a materialistic and controlling rich woman with absolutely no class. Thanks to Irsa Ghazal's acting in the drama the 'no class' element of her character stood out more than any other. Irsa Ghazal tried a little too hard to make people hate her character and in turn, ended up being terribly annoying. Saba Faisal and Saba Hameed have been seen playing similar roles in dramas often and they managed to be negative without being extremely annoying like Irsa Ghazal. Irsa Ghazal tried harder than necessary to play the vamp with her over-exaggerated body language and a weird manner of talking which did not go well with her character. Salma was shown as an educated yet shallow woman but Irsa Ghazal's portrayal was such that Salma came across as an annoying wannabe. Her acting made you wonder why someone like Ariz Khan got married to her in the first place. In order to look fake, Irsa Ghazal seriously compromised on her acting. We expected better from her since she is such a good actress otherwise.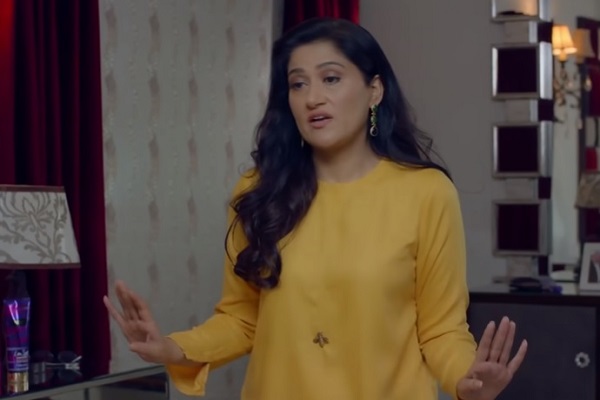 Imran Ashraf – Kahin Deep Jalay
Imran Ashraf recently gave the best performance of his career as Bhola and is mesmerizing the viewers with his performance in Mushk. While we absolutely loved Imran Ashraf in so many dramas because he is such a daring and brilliant actor, he completely failed to deliver in the play Kahin Deep Jalay. He is probably the only Pakistani actor who gave the best and the worst performance this year! Imran Ashraf played a negative character in the play with the utmost bechargi! People even thought that his scenes were comic because of the expressions and the overall acting. This basically goes to show how a bad script can influence the performance of an actor.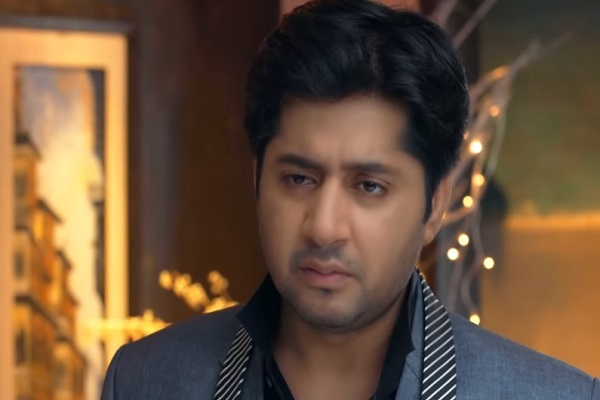 Iqra Aziz – Jhooti
Iqra Aziz gave the finest performance of her career when she played Norri's role in Ranjha Ranjha Kardi. Yet, she decided to be a part of a drama such as Jhooti and the worst part of the drama was the treatment she gave her character. Even though the role she played was unappealing but Iqra definitely did not give it her best. It was quite apparent from her performance that she did not take this project carefully and her sole aim was to look overconfident and vibrant. Her performance was not natural and was the perfect example of overacting.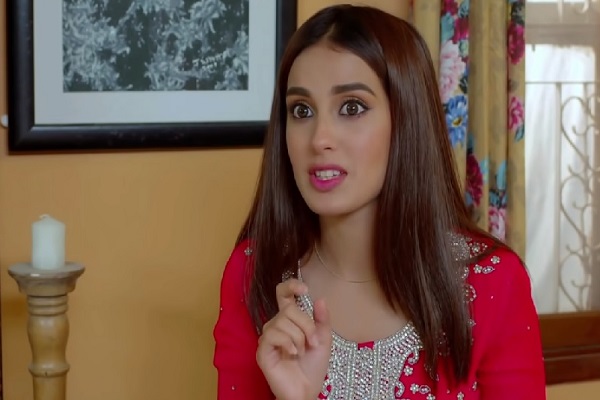 Sanam Jung – Mein Na Janoo
After hosting morning shows for so many years, many of us were looking forward to Sanam Jung's comeback to acting but the projects she chose to be a part of in 2020 have been the worst. Sanam Jung played a character that was incredibly annoying in Mein Na Janoo and she made sure that her portrayal was even more annoying! Sanam Jung clearly concentrated more on her make-up, hair, and dresses than she did on her acting. Even though Saira's character itself was quite lame but Sanam Jung made it even more so by nailing the bechargi and overdoing it even in situations where she was shown as a relatively stronger individual. Even when Saira told her mother to take a stand in so many scenes or when she was reassuring her husband of her love, Sanam Jung still did not change her expressions. Even while uttering dialogues which showed Saira's strength, Sanam Jung made sure she looked like a victim. Sanam Jung's expressions and her hairstyle are two things that stayed the same no matter what her character went through! She sported similar looks and expressions all through the drama which was enough to put the viewers to sleep.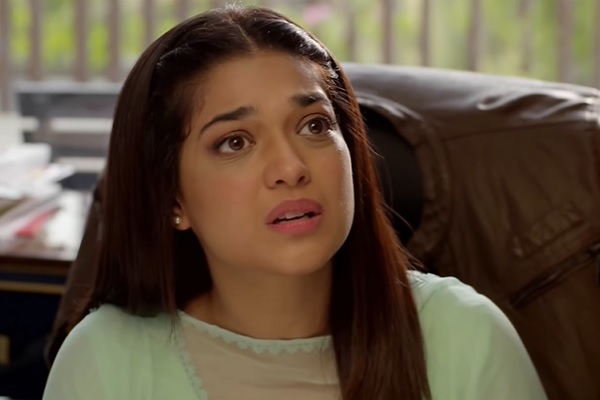 Firdous Jamal – Thora Sa Haq
It is definitely ironic that an actor like Firdous Jamal who is so experienced and has given so many impressive performances was all of a sudden seen overacting in the play Thora Sa Haq. Firdous Jamal's character in the play was simple, and it could even be quite likable, yet his acting was over-the-top right from the start. His portrayal was a serious case of too many expressions and trying too hard. Why would a seasoned actor like him do something like that? We can only wonder! Watching Firdous Jamal's scenes in Thora Sa Haq was tormenting because his overacting was simply unbearable. Even some of the younger actors gave far better performances than him.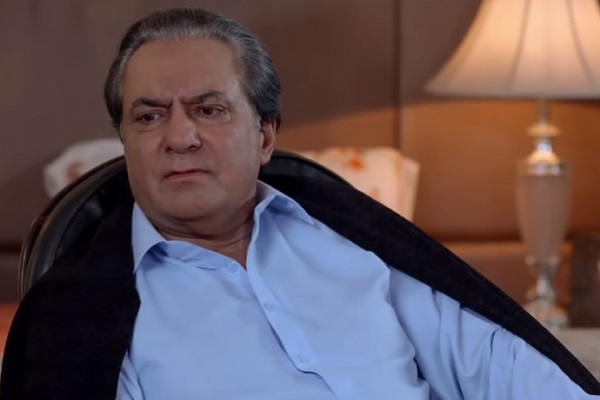 Kinza Hashmi – Deewar-e-Shab
Kinza Hashmi has played leading roles in many dramas and even if she does not stand out, she always gives a decent performance. In Deewar-e-Shab however, she gave the most unimpressive performance and it was because of her bad acting that her character never had an impact. Even though she was playing a supporting role and did not have a lot scenes, she looked disinterested even in these few scenes. Her character was written in such a way that it could have been likable but the treatment given to this character by Kinza, killed its essence altogether. This was definitely the worst performance by an actress who is capable of doing much better.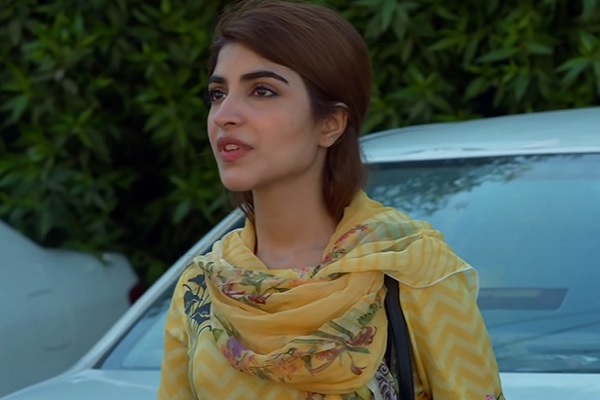 Natasha Hussain – Ye Dil Mera
Natasha Hussain is a well-known model who made her comeback in dramas with the play Ye Dil Mera. Ye Dil Mera was a popular play with some big names attached to it. Natasha Hussain played the role of Farhana Khala, a sister, wife, and khala whose role was limited but crucial to the plot. Farhana Khala all of a sudden was shown being highly inquisitive about her sister's death and that is when the viewers repeatedly got to see scenes covering her curious mind. Natasha Hussain's character itself didn't have a lot to offer either but her performance made it even more annoying. From her outlook to her expressions, everything was all over the place! You would expect better from someone who has had so much exposure. Natasha Hussain took Farhana Khala's curiosity to a whole new level with her exaggerated expressions. She tried too hard to show Farhana's puzzling state of mind and ended up leaving the viewers puzzled whether they should watch her scenes or just forward them! Natasha Hussain was also seen wearing more make-up than necessary in all the scenes and it did not even look like it has been done by a professional. She could have kept her look casual and stylish at the same time but that has definitely not been the case. In most of the scenes, she dressed up like a teenager which did not help! Did Natasha Hussain think she needed to show that she could still pull off the looks Sajal Ali was sporting in the drama, even at this age?! It certainly seemed like it!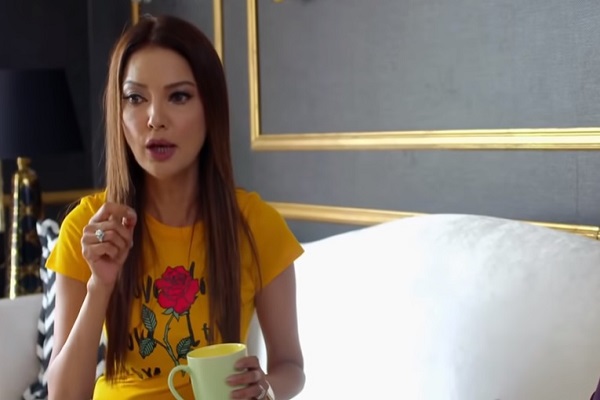 Adeel Hussain – Daasi
Adeel Hussain won the viewers over with his style of acting when he starred in the drama serial Daam. Later on he was loved by the viewers when he starred in Mata-e-Jaan Hei Tu and after that, every time he starred in a drama his acting was loved by the viewers. After being part of one hit drama after the other and starring in two of the biggest Pakistani films, Adeel Hussain simply disappeared from the scene. His fans were left wondering if they will ever get to see him on television again or if he will limit his career to working in films. When Adeel Hussain announced that he was making a comeback on television, his fans were ecstatic. They were waiting to see which drama he will be a part of since every drama Adeel had been a part of had something or the other to offer. Unfortunately, Adeel Hussain's comeback drama serial Daasi turned out to be a mega disappointment. Adeel Hussain is one of those actors who always share great on-screen chemistry with their co-stars but in the drama serial Daasi, that chemistry, and the spark was completely missing. Right from the first episode neither the drama nor Adeel's character left an impact on the viewers. Most of the fans who do not want to break Adeel's heart are just silent and others who are more honest shared their disappointment with the kind of project Adeel chose to be a part of.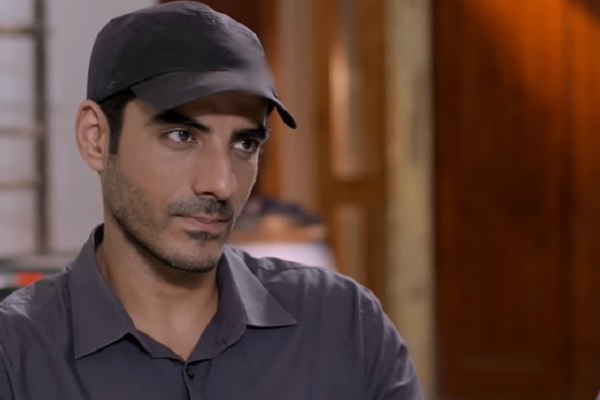 Adeel Chaudhry – Uraan
Adeel Chaudhry is another actor who has worked in Bollywood, Lollywood and has recently worked in some of the most popular dramas on Geo Entertainment. He played the leading role in the popular drama serial Uraan this year. His 'limited dialogue' delivery and expressions made it impossible for the viewers to feel for him even though he was shown as a nice man. The botox treatments he got done on his face definitely add to these limitations. He concentrated on looking perfect more than anything else in the drama. Out of all the actors who were part of Uraan, Adeel's performance was the worst.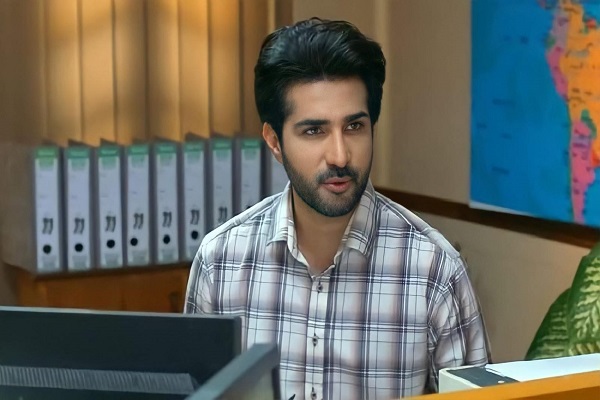 Usman Mukhtar – Sabaat
Usman Mukhtar got a lot of appreciation and love for his performance in Anaa. Most of the viewers actually tuned into Sabaat because they wanted to see what kind of a role he would be playing in the drama. Well, not only was the role he played disappointing, to say the least, his performance was the weakest link in the play. He looked bored and disinterested. He did not even look good on screen because of the procedure he got done to cover his receding hairline. Even though Harris' character was not written well, Usman Mukhtar definitely did not even try to make it bearable. His monotone dialogue delivery disappointed his fans a lot.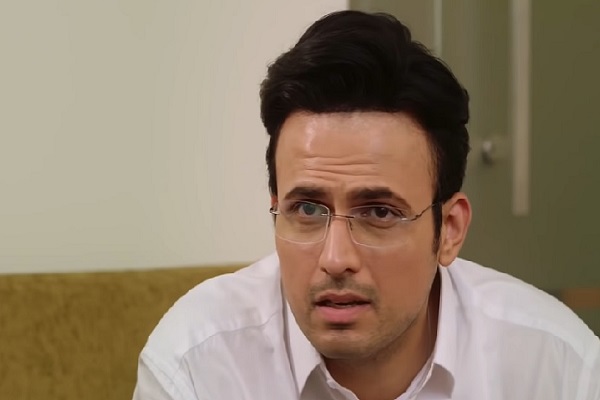 Zahid Ahmed – Mohabbat Tujhe Alvida
Zahid Ahmed is another actor who has given some impressive performances in the past but this year he chose to be a part of some of the most badly written and executed dramas. His acting in Mohabbat Tujhe Alvida is just as 'weird' as the character he is playing. In the first few episodes, Zahid Ahmed tried really hard to look 'cute'. He was also seen hyperventilating even when it was not needed! This has been Zahid Ahmed's way of showing his disappointment or excitement in the drama. Zahid Ahmed tried to give this character a 'comic' spin even though there is nothing funny about most of the situations shown in the drama. Whenever he has to show that Shahaan is worried about something or he is angry, his expressions are never on point.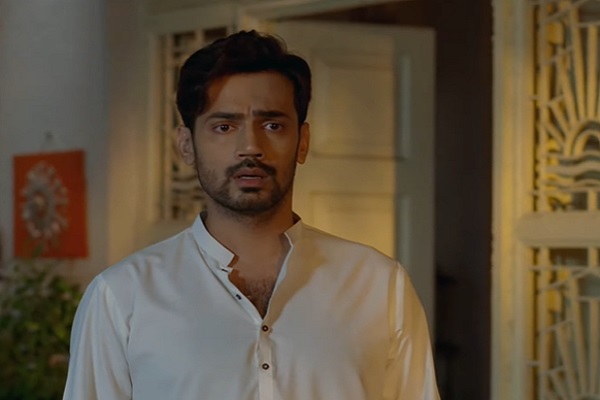 Zara Noor Abbas – Zebaish
It is enough of testimony when the actors themselves admit that they have approached the character in a wrong way and have portrayed it by relying on over-acting. Zara Noor Abbas is one such actor who herself admitted that she went overboard. The acting done by Zara Noor Abbas in the drama serial Zebaish is so bad that it actually makes you question whether she should be working as an actress or not. It also forces you to think that she actually got so far on the basis of nepotism because the talent showcased in this project is next to zero. The fact that she can do boisterous roles makes Zara Noor Abbas think that she can always go overboard and get away with it. However, it is fortunate for the Pakistani drama viewers that Zara's performance in Zebaish got criticized so much that we all will probably be spared from this overacting show put up by her in her future projects.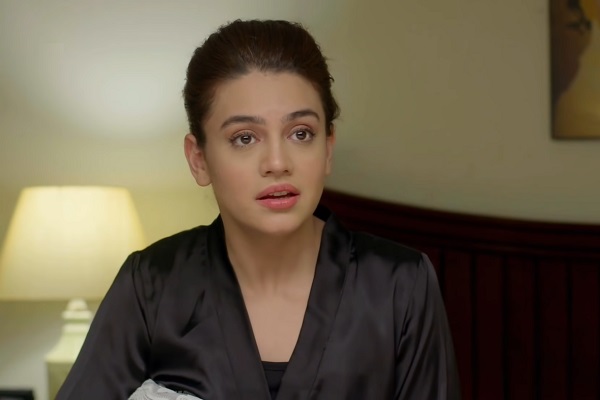 Asma Abbas – Zebaish
It is quite painful for us to add Asma Abbas, one of the finest and experienced actors in the Pakistani drama industry to this list but we are left with no choice. It is justified to say that Asma Abbas herself left no stone unturned in making it to this list because of the kind of acting she has done in Zebaish. It leaves the viewers baffled that an actor who can literally dictate what she wants out of the script and her character chose to have such a poor approach towards the character of Nadira that the kind of treatment and get up she chose for her made it look like she was not at all serious, to begin with. Nadira became completely glamorous just when her husband recently passed away and she along with her daughter was basically being a free-loader at Shahana's place. The amount of makeup, the height of backcombing, and change of clothing with each and every sneeze along with heavy statement jewelry pieces have made Nadira look like a caricature who is not supposed to be taken seriously and to top it all off, the over-exaggerated expressions make you squint so bad that your eyes hurt!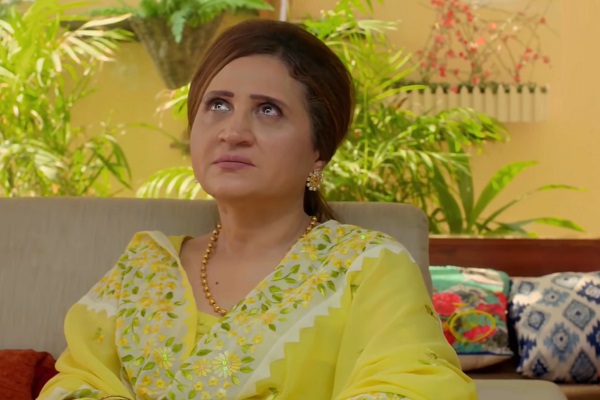 Iqbal Hussain – Zebaish
Iqbal Hussain deserves a special place in this list because he has two feathers to his cap, one for being a poor director of the drama serial and also a poor actor in the same drama that he has directed. In every single scene, Iqbal Hussain comes and goes like a flying hawk. It is very much obvious that the entire cast along with the director only paid the utmost attention to their styling and clothing, it was almost as if they all wanted to dress up for a fancy dress show and decided to turn it into a drama for their time pass. Delivering the dialogue as if he is going to run out of breath the next very minute makes it quite irritating to see him perform in Zebaish!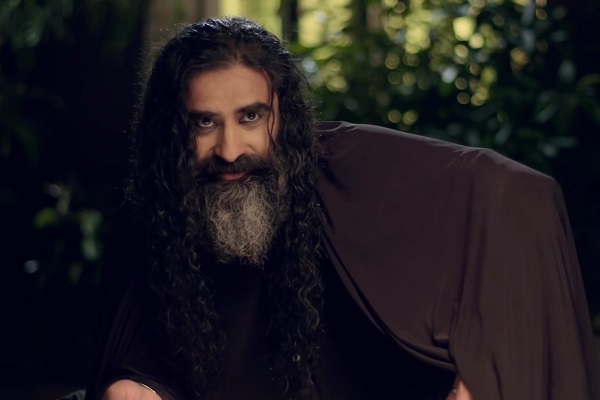 Babar Ali – Zebaish
Babar Ali, who would've thought that at this stage of his career where he can totally opt for such graceful and amazing projects, Babar Ali will land himself a drama like this where his character will be shallow and acting will be shallower. More than an actor, Babar Ali looks like a comedian in this drama. Luckily for Babar Ali, he just appeared in the drama serial Tarap through which he sent a clear cut message to the rest of the casting directors that he can still act properly because if Tarap wouldn't have been in the picture, people would've thought after all these years, Babar Ali has forgotten how to act!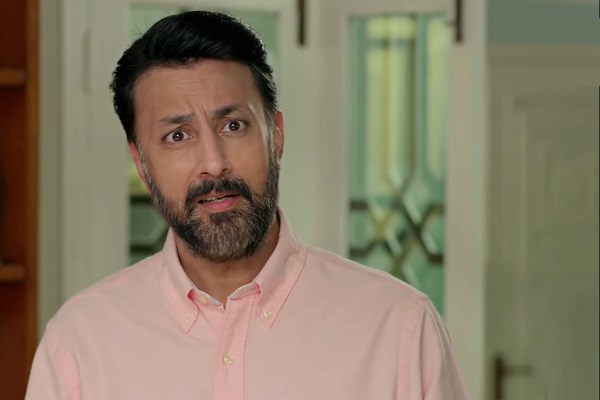 Zoya Nasir – Zebaish
Zoya Nasir plays the role of Tashi in the drama serial Zebaish and it can not be expressed enough how painful it is to watch her eye rolls and tongue twists in each and every scene. We're pretty sure at such an early stage of her career, Zoya Nasir must've thought she landed herself a project with a dream team and such big names, only to find out that this was nothing but a circus and she became the front runner of it. Tashi is probably one of the main leads in the drama but the character is bad and Zoya Nasir's acting is worse. We are sure in her heart somewhere she must be blaming the director and cursing the time when she signed this project.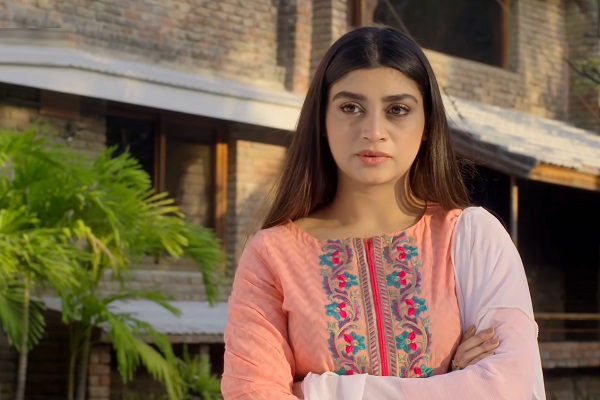 Asad Siddique – Zebaish
Asad Siddique definitely must've felt at home, considering he was surrounded by his wife, his mother in law, his aunt in law too and also Zara Noor Abbas's cousin because, throughout this drama, it is so obvious that Asad Siddique was so so so comfortable that he was having a hard time staying awake to deliver his dialogues without sounding sleepy. Asad Siddique has done some decent work in the past but his acting in this drama makes it look like he is just frustrated and wants to get over with this circus ASAP, hence the lack of interest and enthusiasm in his body language.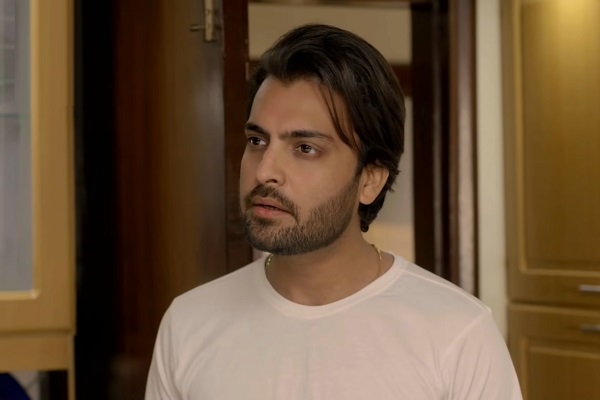 Shaheen Khan – Zebaish
Uf, the less said the better but with the amount of torture she has put us through, she definitely deserves some golden words. Not only the character of Fakhira was bad, Shaheen Khan decided to make it worse with her acting. Her performance is enough to make someone bang their head in the wall and on top of that, the purposeless character seriously makes you question the existence of this drama in Pakistani drama history. There's no denying the fact that Shaheen Khan has looked gorgeous in this drama with subtle makeup and beautiful elaborate wardrobe, but like said before, it seems the 'only' focus of the entire cast of Zebaish was on dressing, makeup, and looking good – acting aur characters mai kya rakha hai?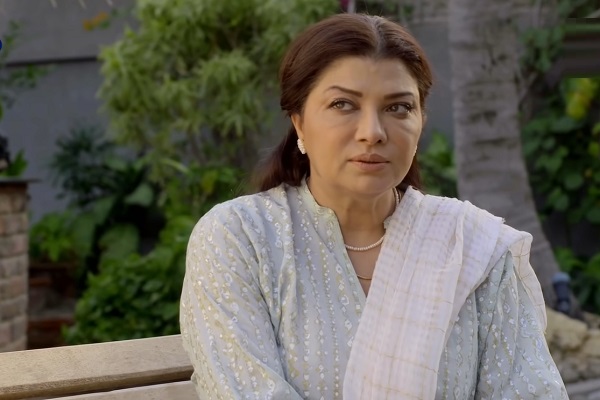 Emaad Irfani – Jalan
This was one such project where the viewers were excited to see Emaad Irfani, especially right after Cheekh because, in that drama, he played the role of a loving husband and earned a massive amount of fan following. In the drama serial Cheekh, Emaad Irfani got the chance to showcase his acting skills and he did well, however in Jalan, not only his character was bad, his acting wasn't up to the mark too. The constipated expressions that too when he was trying to showcase his emotions subtly just didn't help at all. In those scenes where he had to show Asfand's anger and agitation, Emaad's acting was shaky and quite poor, which made it obvious that he too was having a hard time conveying those emotions confidently.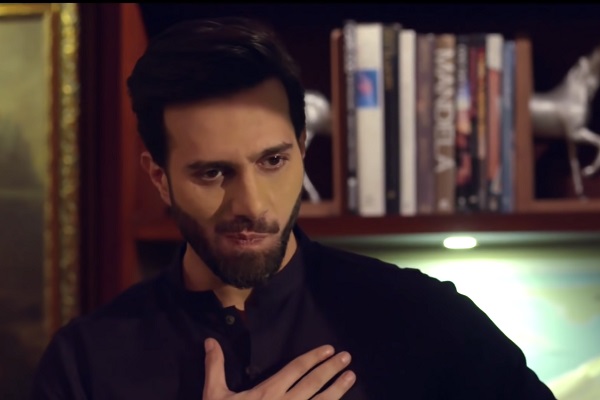 Areeba Habib – Jalan
Areeba Habib tried her best but she couldn't really perform well in the drama serial Jalan. It was also because it became quite hard to see any expressions on her face, which took away the impact her character or acting would've made, showcasing the pain Misha was going through. Areeba Habib seemed frozen in almost all the scenes and the few emotional ones where she had to cry her heart out, she couldn't really put her soul into her performance. At every step of the way, it became quite obvious that she was having a hard time embracing the character of Misha and the misery she was put through.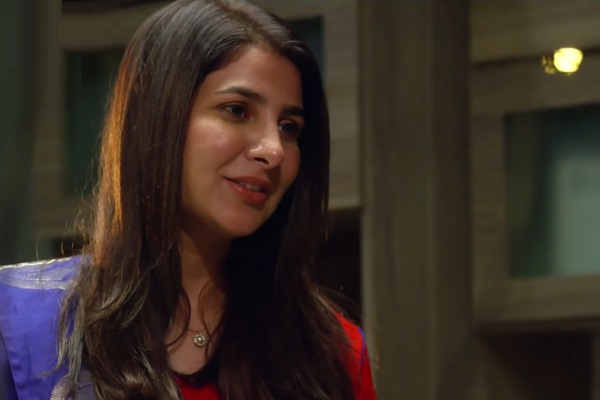 Alizeh Shah – Mera Dil Mera Dushman
In this entire drama serial, the director couldn't take the camera off Alizeh Shah's face. There's no denying the fact that she is extremely beautiful and pleasant to look at but to see a girl carrying painful expression in 60+ episodes was daunting. Also, it was quite amusing that half of her face was covered with her hair, in order to hide the changes in her appearance. The burnt orange/brown hair color did her no favors because it looked like she went to a parlor in some neighborhood and the parlor wali baji did some failed experiment on her hair. Alizeh Shah is a bad crier and she makes it quite obvious that she has a hard time portraying those emotions and the fact that she had to do just exactly that in order to play the role of an ultimate bechari was terrifying.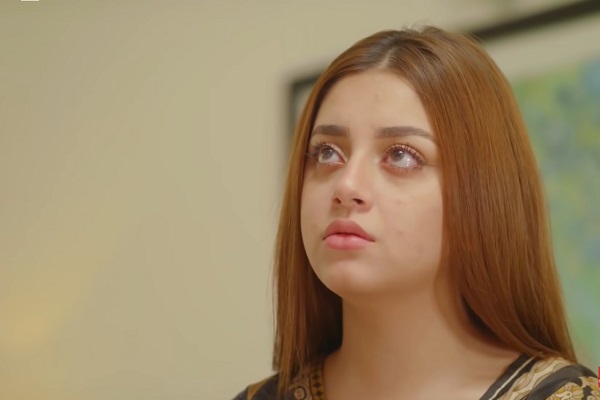 Noaman Sami – Mera Dil Mera Dushman
Noaman Sami got a lot of publicity because he was supposedly Alizeh Shah's 'boyfriend'. Luckily for him, his association with her did him some favors because the kind of acting (or lack of) he displayed in Mera Dil Mera Dushman made it obvious that Noaman Sami doesn't know the A of acting with B and C, not even in the picture. Noaman Sami's acting was poker face at its best, throughout the drama, that too which was quite demanding in terms of emotions because Shahmeer too had huge baggage attached to him. Noaman Sami focused a lot more on looking cute than actually conveying Shahmeer's struggles and emotions!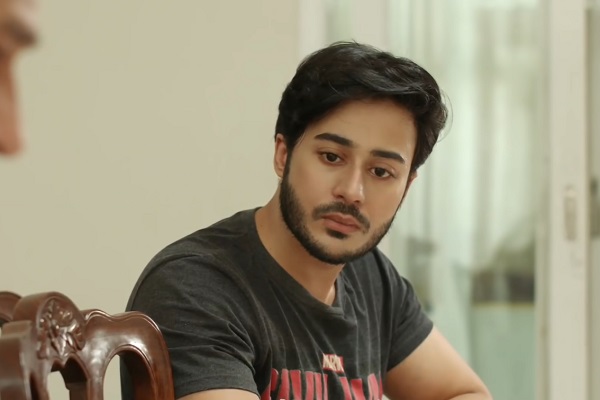 Sumbul Shahid – Nand
Sumbul Shahid is such a cute considerate sister because she didn't want to leave her sister Asma Abbas alone in this list, she decided to give her company by giving a weak performance which would earn her a spot here. In drama serial Nand, Sumbul Shahid happens to be the only actor who hasn't really given a convincing performance. The fact that the character played by her is absolutely clueless doesn't help the situation either. Sumbul Shahid has found it hard to give the right expressions in basic and common situations. She is cute but she can't act.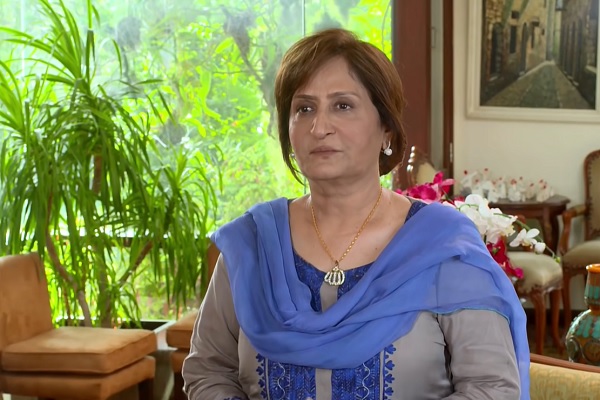 This completes the list of worst performances seen in Pakistani dramas this year. Which one of these performances did you find weak? Feel free to add more names to the list.