Tonight's episode of Aangan was much more engaging because it focused on all the tracks instead of focusing on only one and there was considerable progress in the story. The first half was also emotional since it covered Safdar's exit from Mazhar's house.
Safdar Decides To Break Free
Ahsan Khan translated Safdar's helplessness and his sadness exceptionally well on screen. His body language clearly indicated how tired Safdar was and that he did not have the energy to put up with all the hatred and rejection any more. Even when he was leaving, his expressions and body language clearly indicated that he might never come back. Tehmina's changed attitude after the story moved forward a few years indicated that she too was equally fed up of the restrictions. The conversation between Alia and Tehmina after Kusum ran away showed a different side of Tehmina. Tehmina supported Kusum because she felt that the parents put undue restriction on women in particular. For the first time there was an underlying message regarding how restricted women were in these households. Safdar's partying words also suggested that perhaps he blamed Tehmina a little too for not being able to take a stand. Even though Mazhar wanted Tehmina and Safdar to get married but Safdar knew only too well that his mamu's support will never be enough. There was considerable progress in this particular track and it seems like it will be coming to an end really soon. Hira Mani and Ahsan Khan's on screen chemistry made their scenes and their track easy to connect to. Hira Mani's performance has been average throughout especially when you compare it to Ahsan, Sajal, Ahad and Mawra's acting. The sketch Safdar drew however looked more like that of Salma than Tehmina!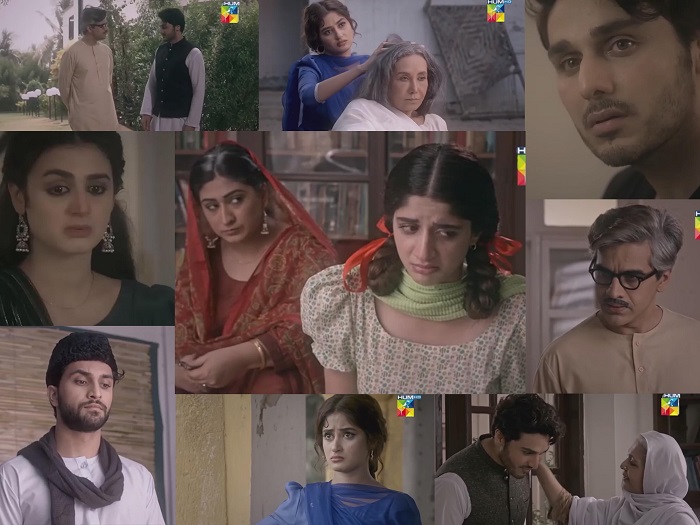 Jamil & Chammi
Sajal Aly never ceases to impress, she makes Chammi's scenes an absolute treat to watch. I feel for Chammi already since it looks like she is 'investing' in someone who loves his own self more than anyone else! The way Jamil accepts Chammi's favors but so far has not done anything other than flirting with her suggests that he is a young man having a good time – nothing more and nothing less. Ahad Raza Mir owns his character completely. Dadi's dialogues about the men in this house were right on point! The younger brother was completely out of the picture in this episode which was somewhat odd. There are few people in the house therefore all of them should be shown just like everyone in Mazhar's house is shown when that track is covered.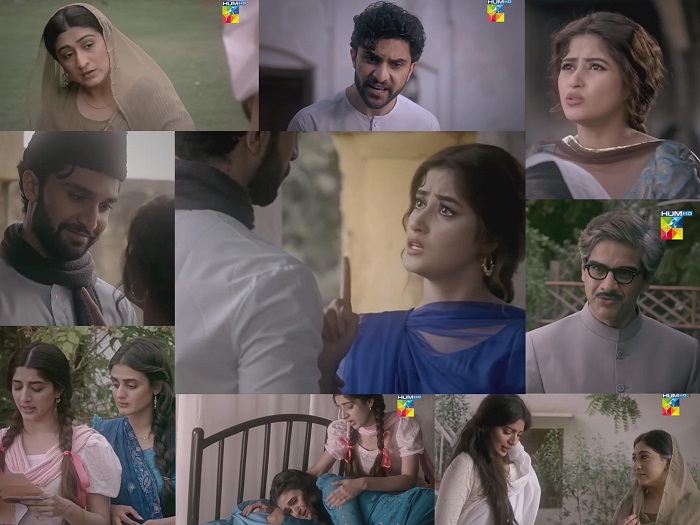 Overall Impression
I didn't have high hopes from this episode but it worked for me. Alia and Tehmina's relationship, Tehmina and Safdar's romantic track and all the conflicting opinions in Mazhar's house have added some depth to this particular track. These sisters share everything and they are greatly affected by their parents' constant fights. Mawra Hocane's performance has turned out to be a pleasant surprise and Ahsan Khan definitely made his presence felt in this episode. Mazhar's relationship with Tehmina and his support for Safdar also makes his character more likeable. Omair Rana is such a fine actor. Madiha Rizvi has also played her part well. The holi scene could have been far more effective and meaningful but it wasn't utilized properly. Rabia Butt's dialogue delivery in this scene was also too confusing and fast. So far, Chammi and Jamil's track has not moved forward but their scenes tonight were definitely entertaining. I absolutely love Sajal Ali's confidence and the x-factor she adds to all her roles. The focus on visuals in this play however can most often be distracting. I am definitely looking forward to the next episode this time since the preview of the next episode showed that Jamil's mother will send his proposal for Tehmina.
Do share your thoughts about this episode.