The week just started and like every other week I am looking forward to watching the "few dramas" I watch on weekly basis. I have to admit that there was a time when I completely stopped watching dramas primarily because nothing appealed to me anymore and I got addicted to Star world since one can't do without television of course….well I can't for sure!! Star world had some very entertaining shows to offer, some used to make me sad and lots more that cheered me up. When my kids were old enough to notice what I was watching on television and started asking questions, I decided that Star World wasn't exactly a family channel and slowly started resorting to watching Pakistani drama channels. I was pleasantly surprised to find out that things had changed a great deal since the last time I watched a drama channel; there were a lot of good dramas on air and now I can't do without my prime time shows in particular.
Most of the times I cannot watch dramas on television except for the weekends, because I need to get the kids in bed at that time. So, most often I catch the dramas online and since dramasonline most often uploads those plays that go on air in prime time so they are always the ones I get hooked to and look forward to every week. Watching these plays is my favorite pastime once my kids go to bed. Now lately, I have started feeling that watching these dramas is no longer light entertainment but it is very heavy duty indeed. There is hardly a drama during the week which is a light play with a good story that will prove to be engaging as well. Here is what I watch throughout the week, let me know if I am missing out on any dramas that will not make me sad for a change.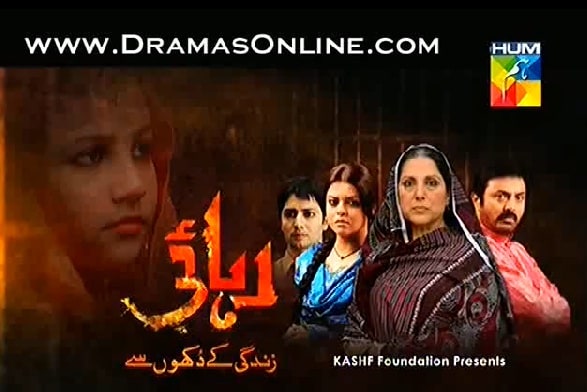 I watch Rehaii on Mondays; there is no denying the fact that it is a very good play that conveys all the right messages. It does not only highlight the hardships faced by women in our society but also gives solutions. The acting by all the actors is super; it has been written very well and directed superbly also. For the past few weeks I was enjoying Rehaii because things were looking up for the oppressed women in the play but this week's episode brought in more problems for them and I was yet again left feeling for them and all the other women like them in our society. Yes, the play made me sad; in fact I found it difficult to sleep after watching it!!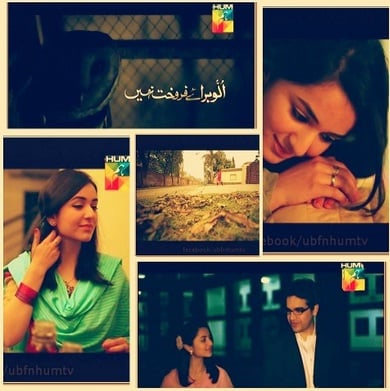 Apart from watching Rehaii on Monday, I am also hooked to Nanhii…I know double dose of sadness!! It is also one of those plays which I can't seem to miss and I must catch up with it during the week if not on the same day. Nanhii is also the story of how women are exploited in our society and the problems faced by people who live in the downtrodden areas…not exactly light entertainment but very heavy-duty indeed.
I wasn't watching any play in particular on Tuesdays before but when Ullu Barai Farokht Nahi started I was very tempted to find out what it had to offer. For now, the good performances and the sheer curiosity to find out what happens next make me watch it every week. Ullu Barai Farokht Nahi Is about the feudal system prevalent in the rural areas…very depressing indeed. It is dark and definitely a little scary, it takes you into a world of its own and most certainly gives you tons to think about *sigh*.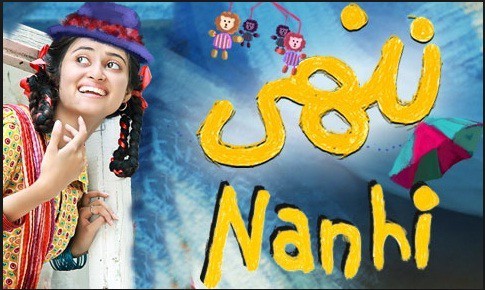 No dramas for me on Wednesdays, I guess because all the heavy duty "entertainment" starting from Monday takes its toll on me and I need a break! I know I could just stop watching these plays but I cannot!! If I do not watch these dramas I feel like I am missing out. Sometimes on Wednesdays I catch up with telefilms or Kitni Girhi Baaki Hai and trust me it does not help!! I am not saying at all that these dramas are not worth watching, not at all; all the dramas that I mentioned till now and will mention later on are definitely worth my time but all I am saying is that there are way too many serious dramas that go on air all through the week and you cannot watch these drams with your mind switched off while you are watching them and even later on they stay with you. Even the telefilms are too serious and can sometimes haunt you for days.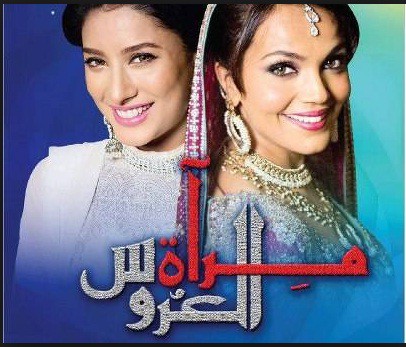 I watch on Thursdays Mirat-ul-Uroos and Silvatein. Mirat-ul-Uroos is not as dark and gloomy as the rest of the plays that I have mentioned till now but it also deals with a lot of social issues and there is no comic element in the play. The play is serious by all standards. Silvatein does not deal with social issues and the likes but the different tracks and characters are so complicated that you can't actually watch it with a carefree state of mind. It is definitely a little less serious and sad then rest of the plays, so yes it is always good to have a dose of Silvatein after watching all the sad and serious dramas.
Fridays of course are Zindagi Gulzar Hai nights…but kiya wakihi Zindagi Gulzar Hai? A question many of my friends have asked so many times – thank you for the line guys:). Zindagi Gulzar Hai for many weeks was the show I used to look forward to more than any other and watching it proved to be a relaxing experience. It can be a light-hearted play if one watches it with zero expectations and does not try to make sense out of the happenings…tough job I know!!
Dil-e-Muzter on Saturday has managed to keep me entertained without any stress involved but it seems like there is going to be a lot of rona dhona in Dil-e-Muzter as well in the upcoming episodes. But yes definitely better than the rest of the lot.
I watch Hamsnheen on Saturdays and I have to say that even with a very clichéd storyline, it has managed to keep me entertained. The story isn't comical or light-hearted of course but the fact that I don't take it very seriously helps!
Which plays are you following nowadays? Are you tired of watching sorrowful dramas that leave you gloomy and upset? Do you think that we have excess of sad dramas nowadays? Would you like a couple of meaningless, light hearted dramas during the week which you can watch with your thinking button switched off? Dramas that do not have underlying larger than life messages but just entertain us…..Please feel free to share your views.
Fatima Awan