The most important development in tonight's episode was Hira finding out the truth about who Shehryar was. Sadaf's insecurities got the best of her and she decided to go to Shehryar's office to request him to leave Sehr. Sadaf's helplessness has been portrayed brilliantly by Samina Peerzada but like I said before I hate to see this strong woman play such a weak role. The way Sadaf pleaded in front of Shehryar and the manner in which he told her off was very unpleasant. Shehryar has not changed at all in all these years. He is arrogant and is very sure that he is indestructible. He is incapable of loving anyone and is selfish to the core. The way he treated his daughter went to show how low he could stoop. While Shehryar is one of the worst villains we have seen on screen in recent times, I must say that Sajjid Hassan has done complete justice to his character. You can't help but hate Shehryar and want to see him paying for every life he has ruined.
Sehr still thinks that she has the perfect life and her phupo is there to reinforce that thinking! She is completely unaware of what Shehryar is capable of doing if he no longer wants to be with her. Shehryar's dialogues clearly show that he would not think twice before leaving Sehr too if that is what suits him best. This marriage is nothing more than a joke for him and Sehr for now is also really happy with the change in her lifestyle and all the things she has in her life.
Hira is supposed to be the good girl in the play who should technically speaking come across as someone very likeable but I must say that I am having a very difficult time liking her character mainly because it has no spark and also because of the way Saboor Ali has translated it on screen. Saboor Ali needs to be a little more subtle with her dialogue delivery and most importantly with her expressions.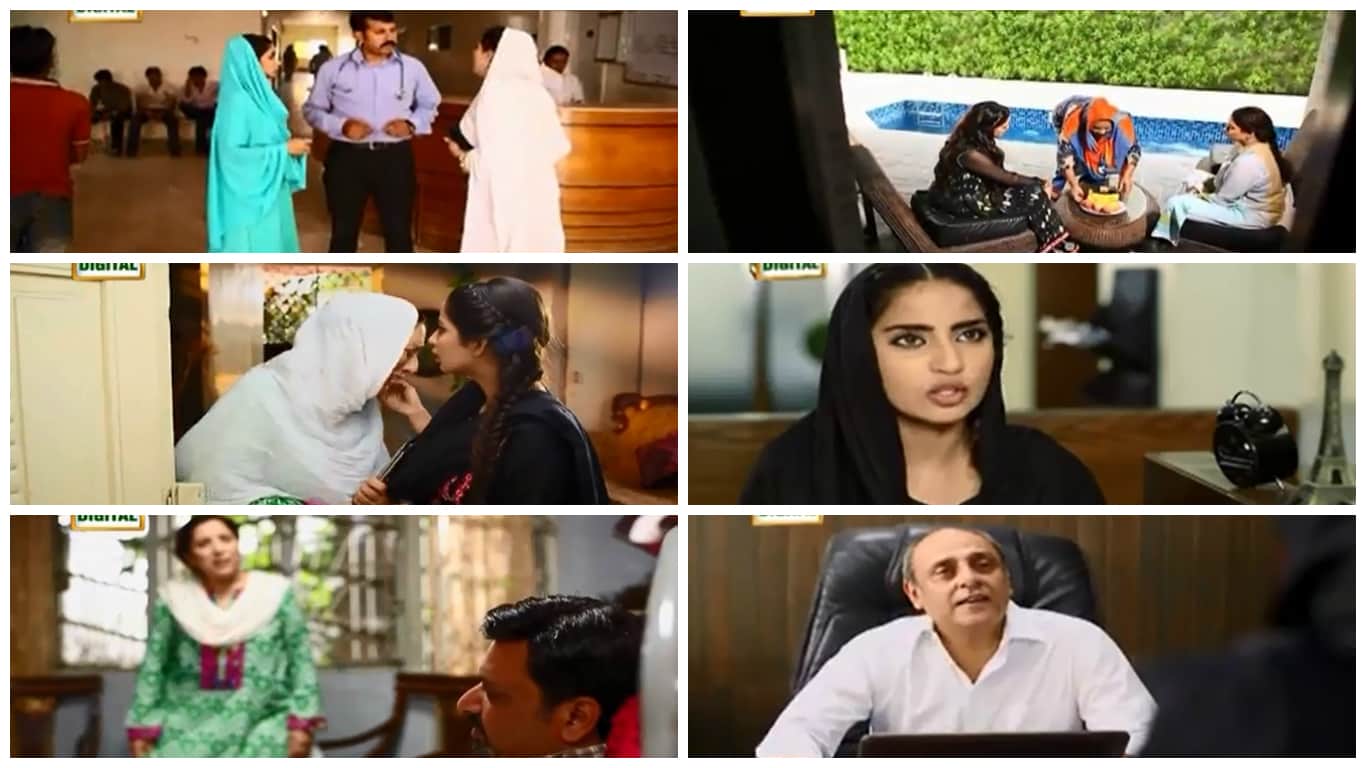 Waseem does not want anyone to stay in touch with Sehr but his sister is most certainly not complying. Although Javeria Abbasi's role is typical and quite capable of being annoying, I have to admit that I am enjoying watching her play this character.
Overall, this episode of Beqasoor just like all the other ones was quite average. This drama is definitely based on the story of a bechari aurat but the bad guys keep your interest alive in the show. You do want Shehryar to pay for what he has done and you want to know how Sehr's life with him will unfold. It is sad to see a woman who is so helpless and definitely not something you enjoy watching. Also, this drama relies heavily on showing Sadaf as the victim. The writer obviously wants people to feel for this woman and he wanted viewers to watch this drama for her. I absolutely love Samina Peerzada, she is a legend but I feel like she should be playing roles that are role models for young and old women and not characters which we see on screen all the time. Saboor Ali is the weakest link in this drama. Although her character is that of a strong girl but it does not inspire you in any way.
How many of you watched this latest episode of Beqasoor? Do share your thoughts about it.
Fatima Awan