This was another well-paced episode of Bin Roye which had at least one unexpected development to its credit which added an interesting twist to the story and started a new chapter in the lives of all the primary characters. Even though this episode was not perfect but the best thing about Bin Roye so far is that it is a light family drama. Also, there are no heroes or villains in this drama which makes the characters easy to relate to. The positivity in the females leads in particular is also very refreshing. It was truly refreshing watching someone like Saba who is possessive and stubborn accepting Saman as her sister wholeheartedly. Things will of course change in the next episode but that does not change the fact that Saba's character has only one flaw – she cannot share Irtiza with anyone at all – other than that she is not a negative person ; she does not get jealous and knows how to appreciate others which goes to show that she is not an insecure individual in general. Saba's concern for Saman and the way she supported her went to show that she had a very loving and caring side to her personality. Mahira Khan and Hamayun Saeed were stars of the show tonight. Mahira Khan hasn't only done complete justice to her role but you look forward to Saba's scenes because of her. Hamayun Saeed's overall personality is very well-suited for the character he is playing. Irtiza does not have a very complicated personality, he is a simple and nice person and Hamayun Saeed manages to pull that off effortlessly. One aspect of Irtiza's personality which was continuously reinforced throughout this episode was that he is a very responsible person who takes his duties seriously.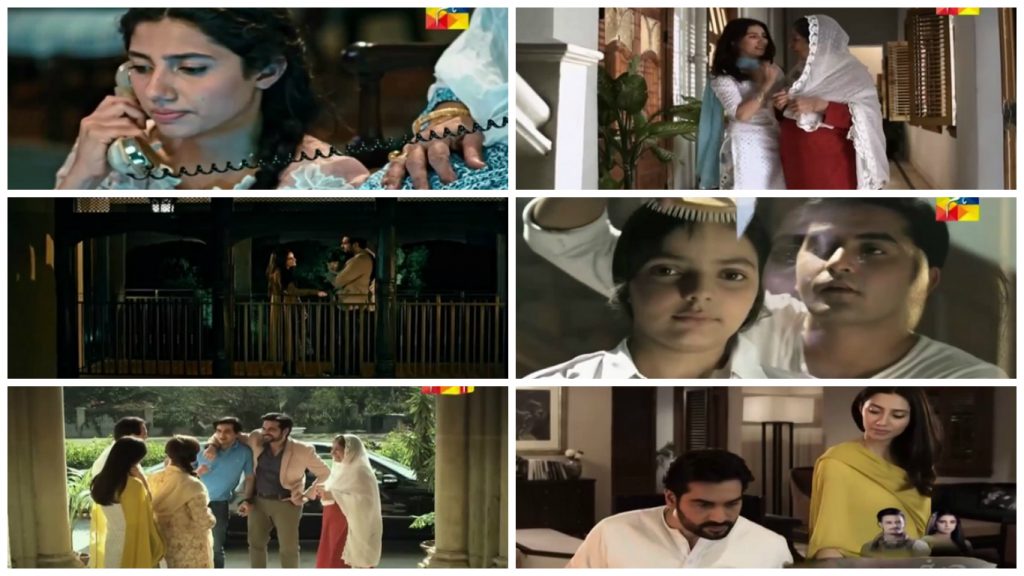 Irtiza came back after finishing his studies and when dadi mentioned that Irtiza should get married now, Saba said something which was rather serious and definitely shocking for someone who was not anticipating something like this yet dadi ignored it completely perhaps because even though Saba is doing her masters now, no one takes anything she says seriously. Even then this was an important scene which most viewers were looking forward to but it lacked substance and had no impact. Why was this scene showed if it was going to have zero impact on the developments in tonight's episode?
The first half of this episode was perfect but in the second half the editing was choppy and there were scenes in which there was no continuation whatsoever. The two scenes after Saman came back to Pakistan and the family secret was revealed to her came out of nowhere and had zero continuation. One second Saman was sitting there with no make-up looking like someone who was going through hell and the other second she was sitting with Maliha in full make-up sharing her feelings. As if this was not enough in the next scene she was wearing a completely different outfit and by the time she was in bed she was wearing another shirt which made you wonder if all of this was transpiring in one night! Saba and Saman's scene however was emotional and marked the perfect beginning to their relationship. Saba's reaction came as a pleasant surprise. Saman does not have a lot of dialogues which is actually working out well since Armeena Rana Khan's dialogue delivery is usually not very convincing. Saman is a quiet and sensitive girl who is also multitalented. Saman and Irtiza's growing interest in each other was also shown through brief scenes therefore it is somewhat difficult to relate to the connection between the two just yet. Their scenes have been lifeless and somewhat repetitive whereas the scenes in which Saba and Irtiza interact are full of energy. Saba has a strong relationship with her dadi and their scenes always put a smile on my face. These scenes also suggested that Saba is more close to her dadi than her mother.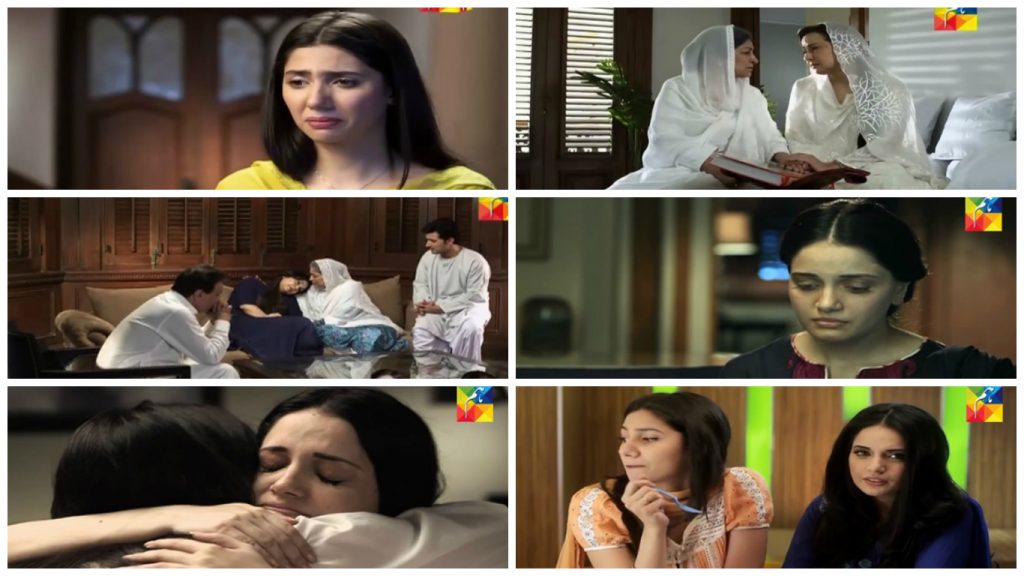 Overall, This was another simple yet effective episode of Bin Roye. Every scene in this episode added something new to the story. Bin Roye does not have any powerful dialogues to its credit neither does it have characters which would leave a huge impact but it manages to hold your interest. The preview of the next episode showed that Saba noticed Irtiza and Saman's interest in one another. I am waiting to find out how this character which has been very positive so far will change after making this discovery.
How many of you watched this latest installment of Bin Roye? Do share your thoughts about it.