This was another remarkably impressive episode of Gunah. Gunah is a directorial genius which shows how a director's vision can make all the difference. In each episode, the director has not only put the acting skills of the ace actors to good use but has also used music, sound effects, and most interestingly silence to add more value and meaning to the scenes. This final product makes it clearer than ever that a talented team led by a visionary director can take the viewers on an extraordinary journey.
I must mention here that the sound quality of this drama is so impressive that it is at par with the cinematic experience. To be honest, it is actually better than many Pakistani films I have watched in the cinema! Although, the plot is also interesting and different but what truly stands out is the treatment given to the script. Gunah's production values, direction, and performances have definitely elevated its level and have turned it into a masterpiece. The fact that this is a miniseries that will soon end makes it an even bigger treat for the viewers who are sick and tired of dramas that test their patience and are dragged to the limit.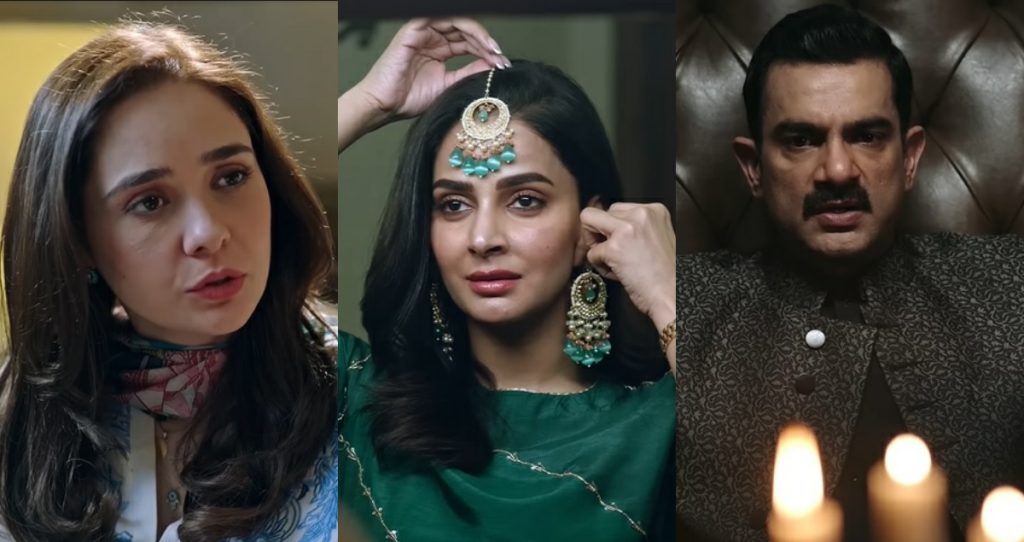 Introducing Ahmed
Until last week I was still not sure whether Ahmed really was a 'victim' because one of the conversations in particular in one of the previous episodes suggested that he could have become an accomplice. However, this latest episode focused more on Ahmed than ever before and it can easily be concluded that he was as good as they come! He was obviously someone who could not even hurt a fly and his relationship with Noor was such that he would have done everything in his power to protect her. Each one of the scenes covering his character showed his caring, sensitive, and responsible side. Ali Raza deserves all the appreciation for taking up roles that require a persona that is completely different from his real-life personality and get-up. He has breathed life into this character and is extremely convincing as the 'good boy'. In Mohabbat Gumshuda Meri he is seen playing a role that is unlike this one. I am definitely looking forward to watching more of him because I feel he has a lot to offer. He is not another good-looking model 'trying' to act but he is a performer who refuses to let his looks or modeling background define his acting career. Clearly, he is not afraid of experimenting and is not desperate to play the lead alone.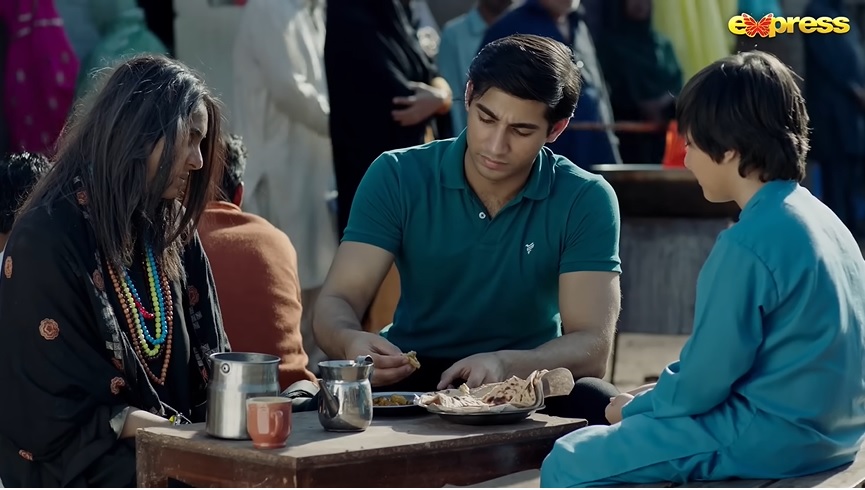 Noor and Meher
Ab na cheehnana paray ga because I am done! Noor and Meher's relationship as well as their opposite personalities were explored further in this episode through flashback scenes. We have watched too many such opposites in our Pakistani dramas but their equation has an element of pure evil which is anything but 'usual'. Apart from that, Meher clearly takes the lead and keeps the viewers engaged. Her characterization is on point and this has to be Saba Qamar's most powerful performance after Kamli. She has nailed Meher's craziness and her underlined issues. Her eyes literally speak more than any of the dialogues written for this character. At the same time, she is a pro at putting on a show when needed. She turns into a victim whenever she feels she needs to do so. However, she cannot hide her true emotions; the madness in her eyes is a constant and for that alone Saba Qamar deserves an award. Juggun Kazim is equally convincing as the sweet and naïve older sister who understands her young sister's flaws but could never have expected what she was planning. Juggun has translated the softness of this character on-screen in a way that is extremely likable. As I said, this is not the first time that we have witnessed a younger sister having an affair with her brother-in-law but Gunah is definitely not Jalan!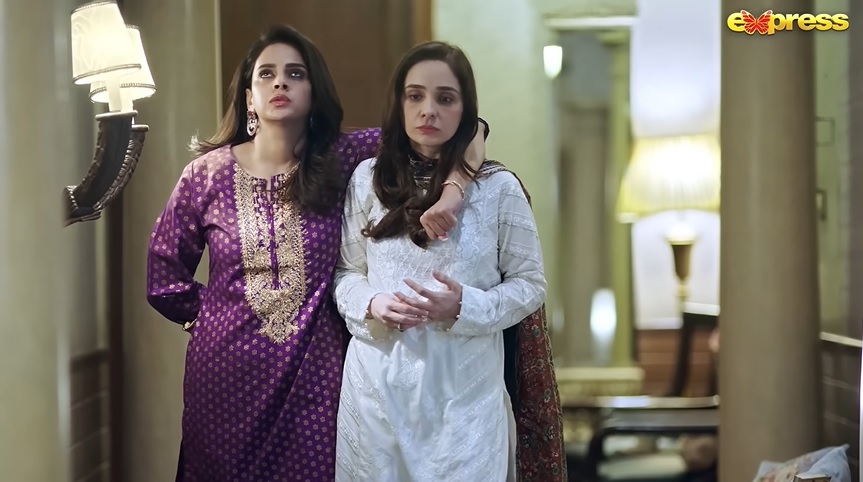 Match Made in Hell
Is waqt tum mujhe mere aashiq nahin aik kamzor mard lg rahe ho. Meher and Malik Hayat are an on-screen jodi like no other! Their 'lust' for each other and their madness have been depicted on-screen in the most impactful manner by the uber-talented duo. Sarmad Sultan Khoosat has the screen presence needed to make this character as larger than life as it should have been and his on-screen chemistry with Saba Qamar proves yet again that these two make the perfect team. The dead silence in this particular scene was indicative of the calm before the storm. There was no need for a background score either considering how intense the performances were. This scene was the perfect portrayal of their relationship dynamics. It reminded me of the scenes from Kamli that were both powerful and disturbing.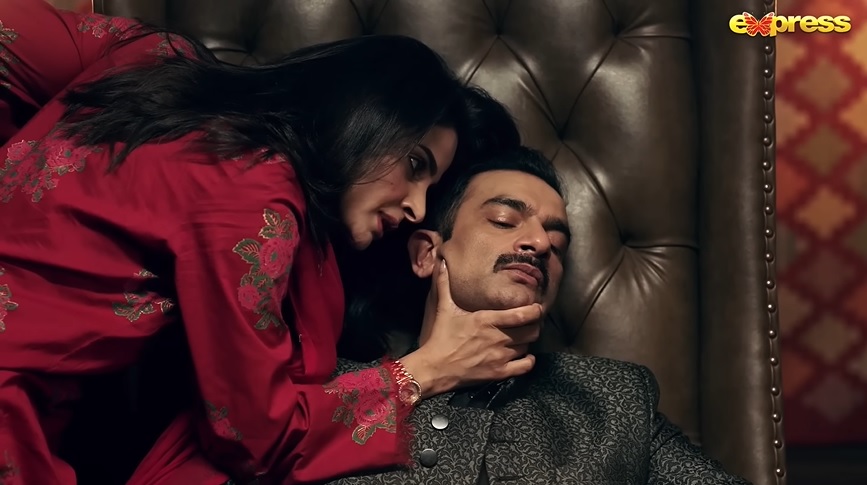 Meher is the evil genius who is constantly pushing Malik Hayat to do whatever is needed to prove that he loves her. Malik Hayat's initial response and concerns went to show that like any other criminal-minded individual; he wanted to get his wife out of the way without maligning his name or reputation. Like many such perpetrators, divorce did not seem like a 'logical' way out.
The Investigation
Sabiha has been completely consumed by the case and continued to leave no stone unturned to find out any missing pieces of the puzzle. The investigation was once again covered in detail and logically. By the end of this episode, Sabiha got what she wanted with the help of a competent officer who truly earned her shabashi. Rabia Butt makes every single scene count. She has translated Sabiha's no-nonsense attitude just as well as her soft and sensitive side. Nabi Baksh is on the right track as well now and it seems as if by the end of the series, he will have a complete makeover.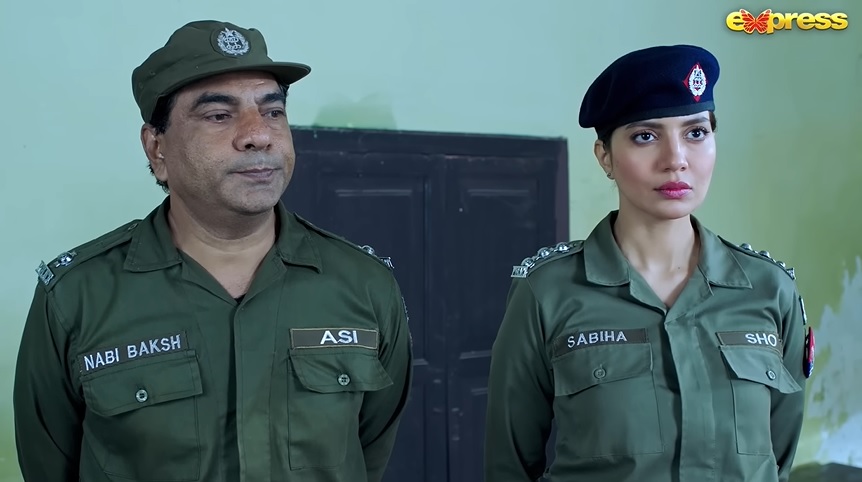 Final Remarks
Gunah has been a fantastic watch, every single scene and frame has been well-crafted and put together perfectly. There are times when you question a few things about the script but the treatment given to the script has been flawless. Apart from the well-established actors who continue to impress in every single episode, Fahad Hashmi truly stands out because of his perfect dialogue delivery and body language. The preview of the next episode was quite elaborate but I am still hoping that the makers have some surprises in store for us next week.
Are you watching Gunah? Do share your views.