Ohkay so, I thoroughly enjoyed watching this particular episode of Khuda Aur Mohabbat. The previous couple of episodes were definitely a bit slow but now it seems that the story is unraveling & things are slowly getting quite intense. What I enjoyed the most throughout this episode was how every step of the way, Farhad was being introduced to the set of challenges that lie ahead of him & also because his intention is pure & spirits are high, he got a chance to be around Mahi which definitely was not an easy feat.
Farhad Learned More About Mahi's Family
First & foremost, I must commend the director for creating a cinematic experience of this sort & making Khuda Aur Mohabbat a visual treat. Watching this drama is like watching a movie & it definitely helps in transporting you to the world of Khuda Aur Mohabbat; to the world of Farhad. Feroze Khan definitely has been the star of the show & the way he is carrying out this character with utmost dedication goes to show that he just didn't perform Farhad, he actually embraced it so that there was no room for error. I will be honest, initially, when I heard that Imran Abbas was not going to be a part of Khuda Aur Mohabbat, I was skeptical but at this stage of the drama, it has been made clear that Hammad was made for Imran Abbas & Farhad has been made for Feroze Khan.
I thoroughly enjoyed all the conversations Farhad had with different people. These conversations played a huge part in getting Farhad familiar with how things work in Mahi's family. She just did not belong to a normal background, her family had years & years of history & influence. Dilawar (Saqib Sumeer) made it easy for Farhad to understand why this entire family was the way it was because they were chasing after the power & had no intentions of giving up on it. It was interesting to note that Kazim Shah may have mellowed down but it is only because he knows for a fact that now Nazim is filling up his shoes & is taking care of everything – for them the political & religious influence their family has on people around them is what matters the most & they would do what it takes to maintain that.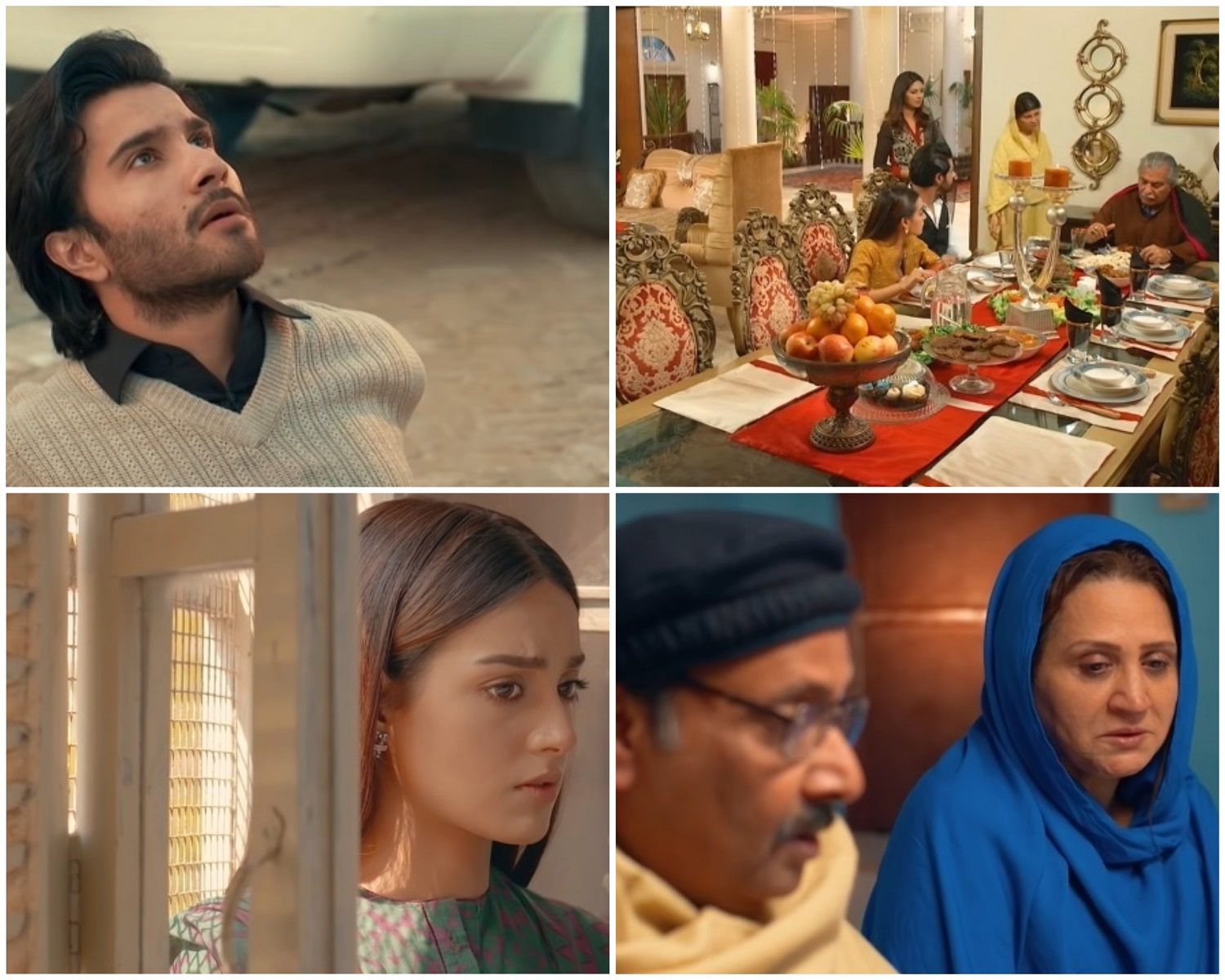 I do have a feeling that Dilawar may become Farhad's confidant & will end up supporting him. It is kind of endearing to see Farhad being around a few nice & genuine people. It is like the writer has created a perfect balance that he has his set of challenges but in the end, he won't be left alone because Farhad is going to touch so many lives that they would want to do something for him in return too. These little nuances suggesting how caring Farhad is are definitely helping in making a connection with his character. He could've kept himself indifferent but instead, he decided to help Dilawar & make him feel at ease understanding that he was in a lot of pain.
Sajal's (Sharmeen Khan) interactions with Farhad were nice too. I can totally see a new love triangle in the making. We already have Naheed & now with Sajal in the picture, we can only wait to see how many more girls are going to fall for Farhad. Sajal already has a soft corner for him & Naheed too is having a hard time thinking about Farhad, how far away he is & that she is unable to see him.
The initial days in Kazim Shah's place have been a learning curve for Farhad. The more time he spends with his people, the more he realizes that getting to Mahi or winning her won't be easy. I also felt that because Farhad has always liked challenges, the more he was learning about the dynamic here, he was kind of enjoying it. Eventually, all of this will become an adventure for him & he will definitely outdo himself in his quest of winning his love.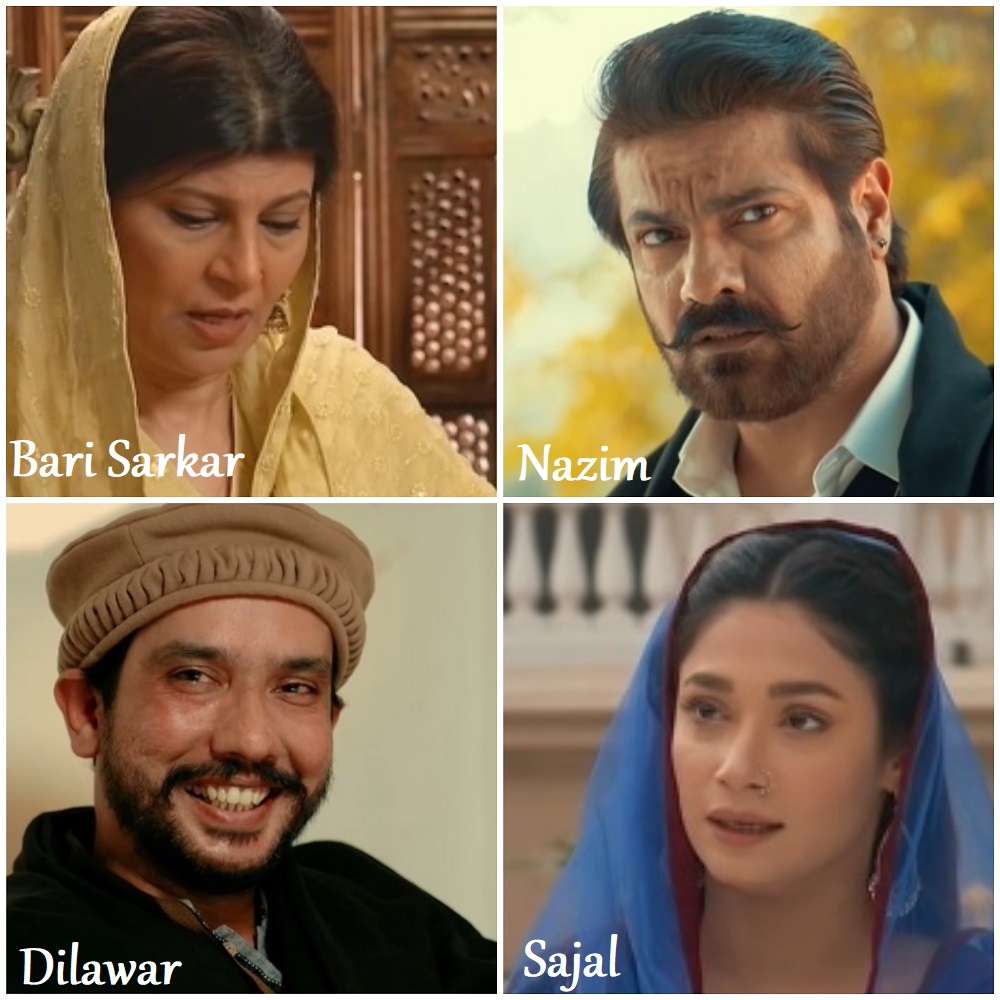 Lack of Clarity About Mahi's Parda/Hijab
At this stage of the drama, I am not too sure of how to take Mahi's character. She really hasn't impressed me much so far & I am hoping for that to change. Also, I am not too sure how to take the entire 'parda' aspect of her life. There was a lot of emphasis on 'parda' & how the ladies of the house are protected & secured from random interactions with strangers, especially men. Considering this was the kind of life Mahi has lived all her life, I am now unable to wrap my head around her antics when she was in Lahore attending Rida's marriage. Though this only seems to be a 'family tradition' & a protocol that ladies have to follow somehow, it should've come naturally to her as well, more like a habitual sort of thing. In Lahore, she was a completely different person where she was dressed to the nines & did not have any hesitation or hard time being friends with a totally random stranger Farhad. She even befriended him & seemed pretty comfortable around him, as if this wasn't an alien concept to her. Also, as seen in the university, she wasn't observing Hijab so it kind of makes it awkward that she or her family observes Hijab only in front of the house-help & not outside the vicinity of their home?
In previous stories, the Hijab of Iman was a part of her personality & it went well considering she was a daughter of Imam e Masjid. In this season, I find this parda aspect quite forced & just a very hard attempt of bringing in those elements of Khuda Aur Mohabbat that were actually loved by the audience. In the previous seasons, what made the love story of Hammad & Imaan special was that he never really got to see her properly until she met him to tell him to give up on his dream of being with her. I don't really think this parda aspect is doing anything special for Mahi's character because it seems like she personally & wholeheartedly doesn't really observe it. What's interesting is that despite knowing the strict & conversative rules, Mahi's sister-in-law also did not really observe any such thing in Lahore. It seemed that the two came from a regular family that wasn't really so keen on guarding their women so much – not even from the house-help as it was implied in this episode.
So, not only Fakira but Mahi also realized that Farhad was very much there, he has come for Mahi & there's no doubt about that. Mahi's sister-in-law also seemed concerned & the preview of the next episode actually had got me looking forward to it because things are definitely going to get a lot more interesting. The smile on Farhad's face when he was in the car with Mahi was really special. I must say Iqra Aziz's expressions during that scene were beyond impressive because her face was covered but just through her eyes she portrayed Mahi's confusion & disbelief. Farhad is definitely going to stay & now he has slowly started to work on making his position stronger in the family.
It Is Going To Get Intense
I am definitely looking forward to the next episode. I feel Nisar will come to Bhawalpur & hear Mahi out. I must add all the ladies look stunning in this drama. Sohail Sameer as Nazim Shah is quite impressive too. I must add, Saqib Sumeer is a very powerful performer. The only scene he had in this episode was just so impactful, I thoroughly enjoyed learning what Dilawar was teaching to Farhad about the family. Feroze Khan is the star of the show for sure. Iqra Aziz is playing her part well but I feel Mahi's character has yet to evolve & give a chance for the audience to connect with her. The supporting cast is doing a great job & it is nice to see so many new characters getting introduced with each passing episode. It keeps things engaging & interesting for sure. High points to the director for making this drama such a visual treat. I am also enjoying how the emotions are being portrayed throughout the episodes – another beautiful scene was between Farhad's parents, only a mother knows how she feels when her child is not around. All her concerns & worries were heart-warming. Asma Abbas was phenomenal in that scene. Please share your thoughts about this episode of Khuda Aur Mohabbat.
Keep Supporting,
Cheers,
Zahra Mirza.