After the fast-paced episode last week, tonight's episode had a moderate pace and it did not come as a surprise at all that the moment we had all been waiting for came at the end. Tonight's episode belonged entirely to Guddi and Adam since these two characters are shaping up the plot at the moment more than any other. Both of them are intelligent and focused but their motives and personalities are poles apart. Guddi has the guts to acknowledge that she has ulterior motives; Adam could not tell Mehak the truth because he knew it would only make things even more complicated. Just like every other episode of Mushk, this one too revealed a few more things about some of the characters. The mystery element of the drama is still intact after all these weeks and it is never easy to guess what is going to happen next.
Guddi's Fool-Proof Plan
Guddi has made sure that every aspect of her plan is well executed from gaining Zulekha's husband's trust to making Dr. Rana fall for her. Everything she has done in the previous few weeks has been directed entirely towards making her plan a success. I liked her honesty when she said that she never does anything unless she has something to gain from it. All of her conversations yet again tonight were so well written. The conversation she had with Mehak also showed how straightforward she was and she was really sure about what she wanted. She made it clear to Mehak that she was not doing her a favor by paying her and that she needed to do whatever it took to pay her on time. Guddi only feels for and looks out for her family members, other than that she can be completely ruthless. Urwa Hocane never ceases to impress as Guddi.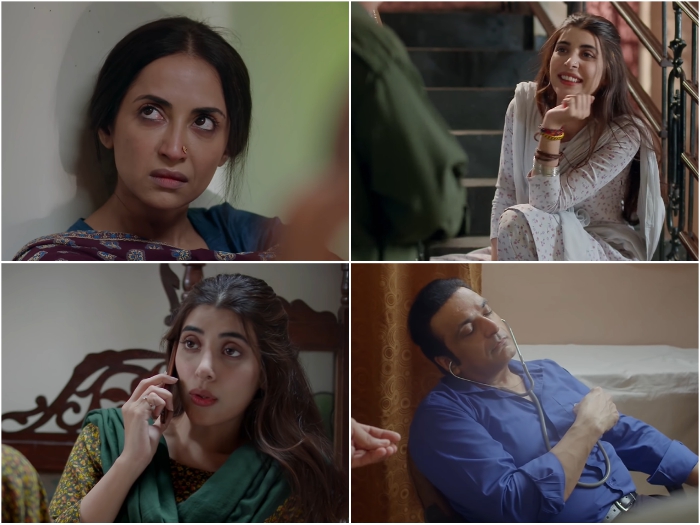 Raja Haider has performed so well in this role, this is the first time that we are watching him in such a role and he owns it completely. Dr. Rana is disgusting, his scenes are anything but pleasant but the portrayal couldn't have been better! He was Zulekha's biggest support and now that Guddi has him under her control, Zulekha won't have anyone to turn to. She will not even know that her husband is getting well since Dr. Rana it seems is not going to oblige anymore. The scenes in which he left his patient's treatment midway and made others wait were actually quite disturbing.
Guddi was also the one who once again said something which no one else was saying even though it was as clear as daylight! She told Mehak why Adam was doing all these favors for her but that is something Mehak will never realize since she has absolutely no feelings for Adam and she is probably one of the most naïve characters we have seen in dramas in recent times. Mushk does give you different kinds of female and male characters; Mehak, Roshni, Guddi, and Zulekha, all are different from one another. Similarly, Adam, Saqib, Muqqadar Khan, Shayan, and even Zulekha's husband are completely different individuals.
Adam Finds Roshni
The entire track ultimately leading to Adam finding Roshni was covered in detail which made it more convincing. I am glad that this particular development was shown in detail even though I also wanted to know how he would eventually rescue Roshni sooner! We will have to wait another week to find out how he rescues her and what happens once Roshni is out of that place. One more thing we know about Adam now is that he is very resourceful. His conversation with Mehak was slightly frustrating to watch, I feel for this man and I am waiting to find out if he will ever fall out of love with a woman who has completely different priorities and absolutely no feelings for him. Imran Ashraf's performed exceptionally well in all the scenes tonight since there was so much room for performance in all of them. His expressions and body language were on point.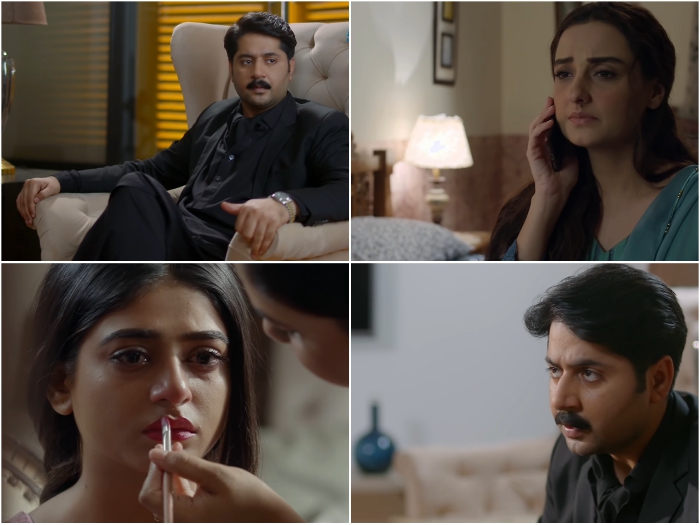 Flashback Scenes
Tonight's episode had plenty of flashback scenes and all of these scenes were meaningful. Shayan and Roshni's scenes showed how much their lives had changed in such a short span of time. Roshni still wasn't sure if Saqib really had betrayed her. Sehar Khan always makes me feel for her. Saqib's scene however was more meaningful since it suggested that he actually had feelings for Roshni but he decided to use her for taking revenge anyway. I find it disturbing how Shayan treats that poor child since she has no idea what is going on and expects the kind of love he used to give her when she was a sister to him. I missed watching Muqaddar Khan in this episode and I am waiting to see where this track is headed. Shayan's sister wants him to do exactly what Muqaddar Khan wants but it seems like Adam will perhaps get in touch with him before the marriage takes place.
Final Remarks
Urwa Hocane, Imran Ashraf, Sehar Khan, and Raja Haider continue to give outstanding performances. Mushk is going strong and if it maintains this pace then it will only get more interesting. The preview of the next episode was extremely enticing; I am waiting to watch what will happen next.
Did you watch tonight's episode of Mushk? Share your thoughts about it.