Husband and wife share a precious bond and if they are there for each other than nothing else matters. There is a famous saying that behind every successful man, there is a woman. Well, that is surely true for all these celebrities whose wives are always by their side. These strong and intelligent women have helped their husbands get where they are today. Without their support, these celebrities wouldn't have been where they are today.
Here is a list of those Pakistani celebrities whose wives, whether they are celebrities or not, are always by their side.
Humayun Saeed's Wife Samina Humayun
Humayun Saeed's wife Samina Humayun is a businesswoman without whom Humayun Saeed wouldn't be the big star he is today. While narrating his first meeting with his wife, Humayun shared that he was attracted to how caring and wise Samina was. He also gives his wife lots of credit for managing everything in his life. In several interviews, he has shared that without her he wouldn't be able to manage so much. Whether it is a film shooting or a cricket match, Humayun Saeed's wife is always there by his side. She is his life and business partner, together they are a force to reckon with.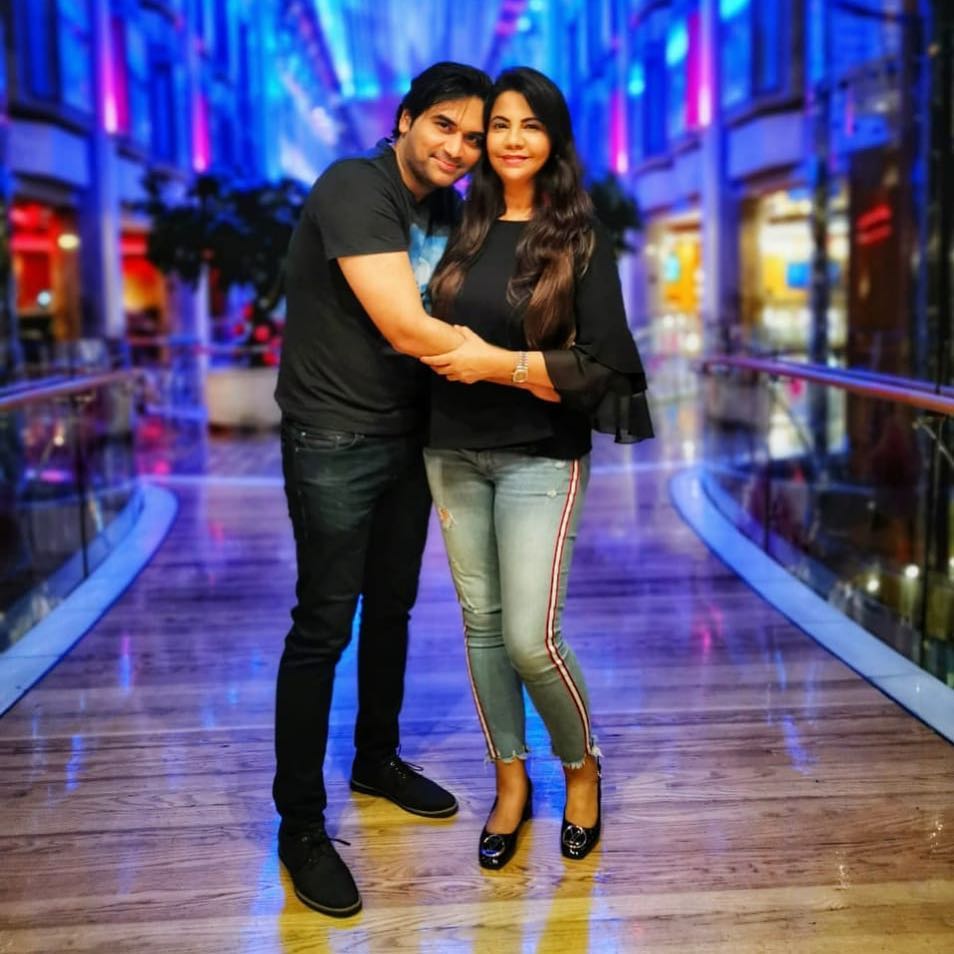 [the_ad id="140674″]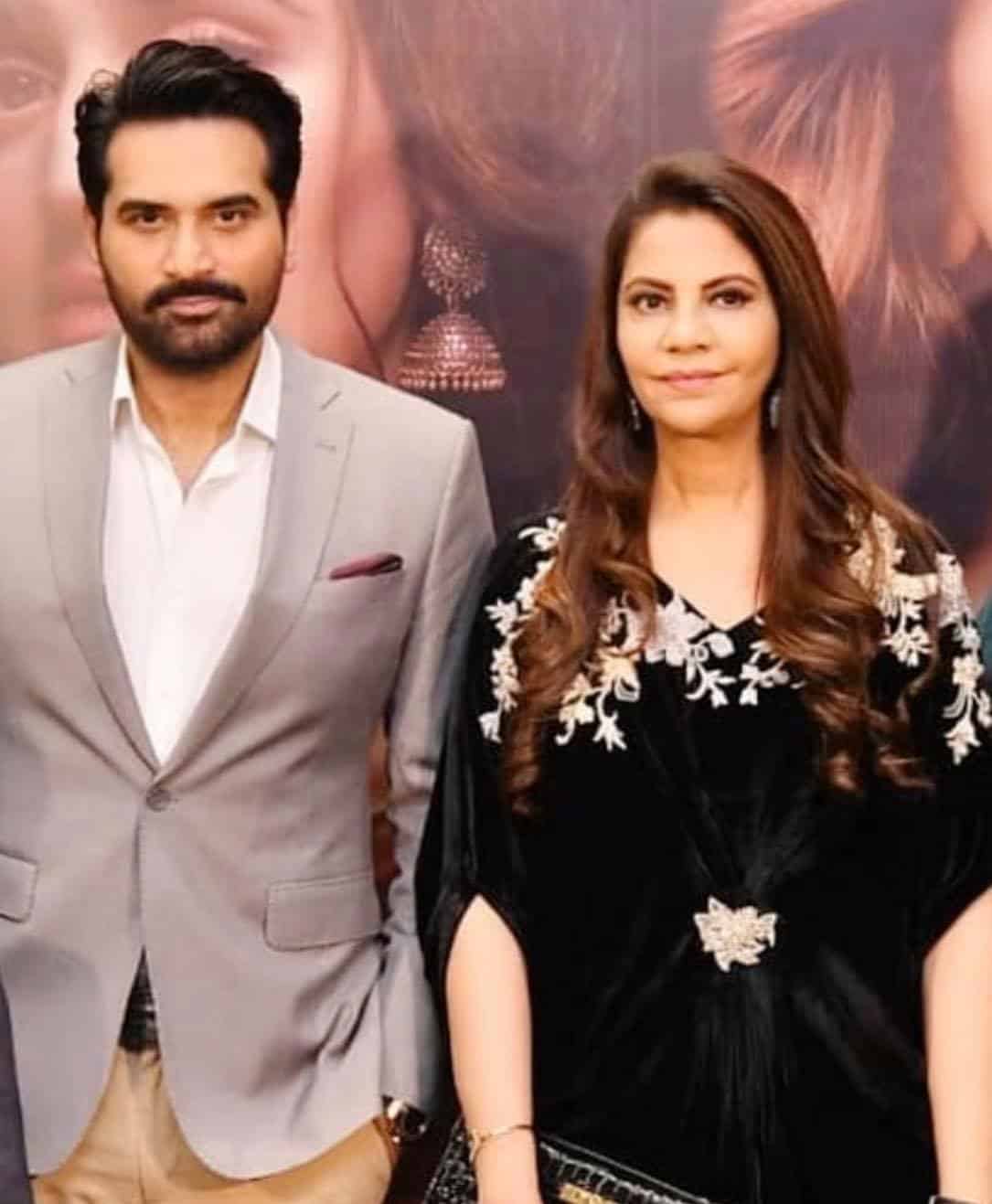 [the_ad id="140674″]
[the_ad id="140674″]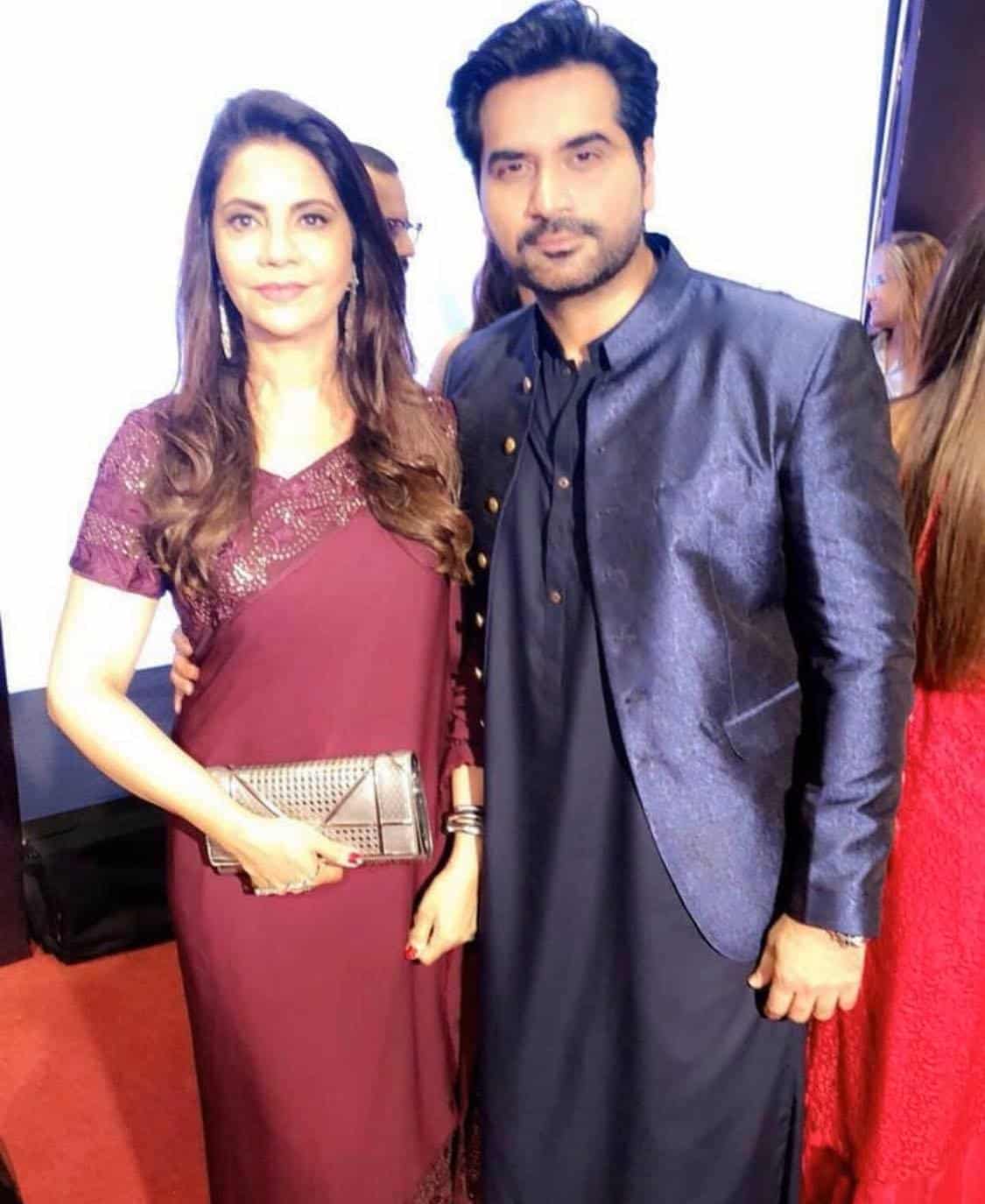 Fahad Mustafa's Wife Sana Fahad
Fahad Mustafa's wife Sana Fahad has supported him through different phases of his life. Even when he was not as successful as he is today, his wife always gave him his unconditional support. Now she is seen by his side, cheering for him, always.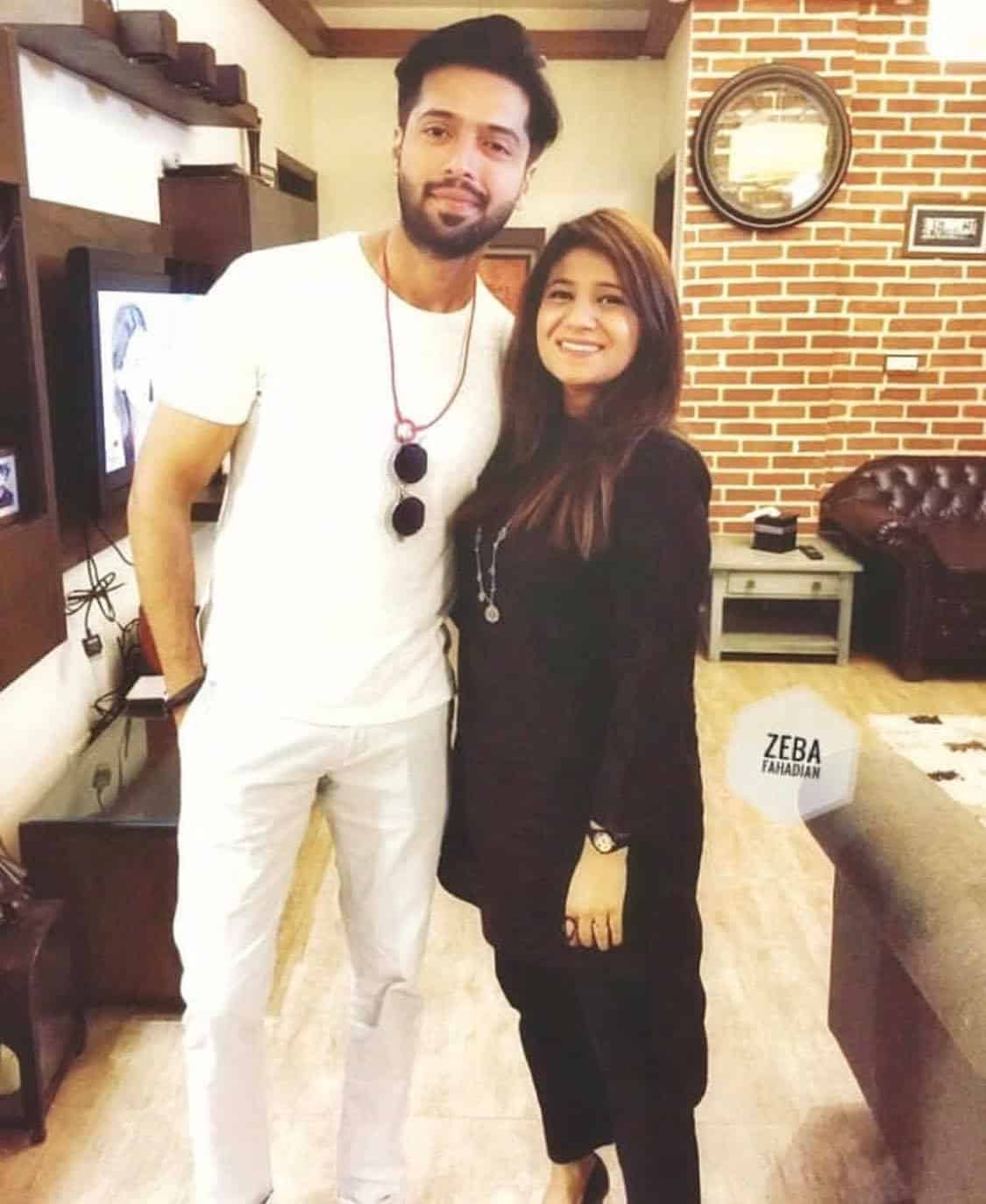 [the_ad id="140674″]
[the_ad id="140674″]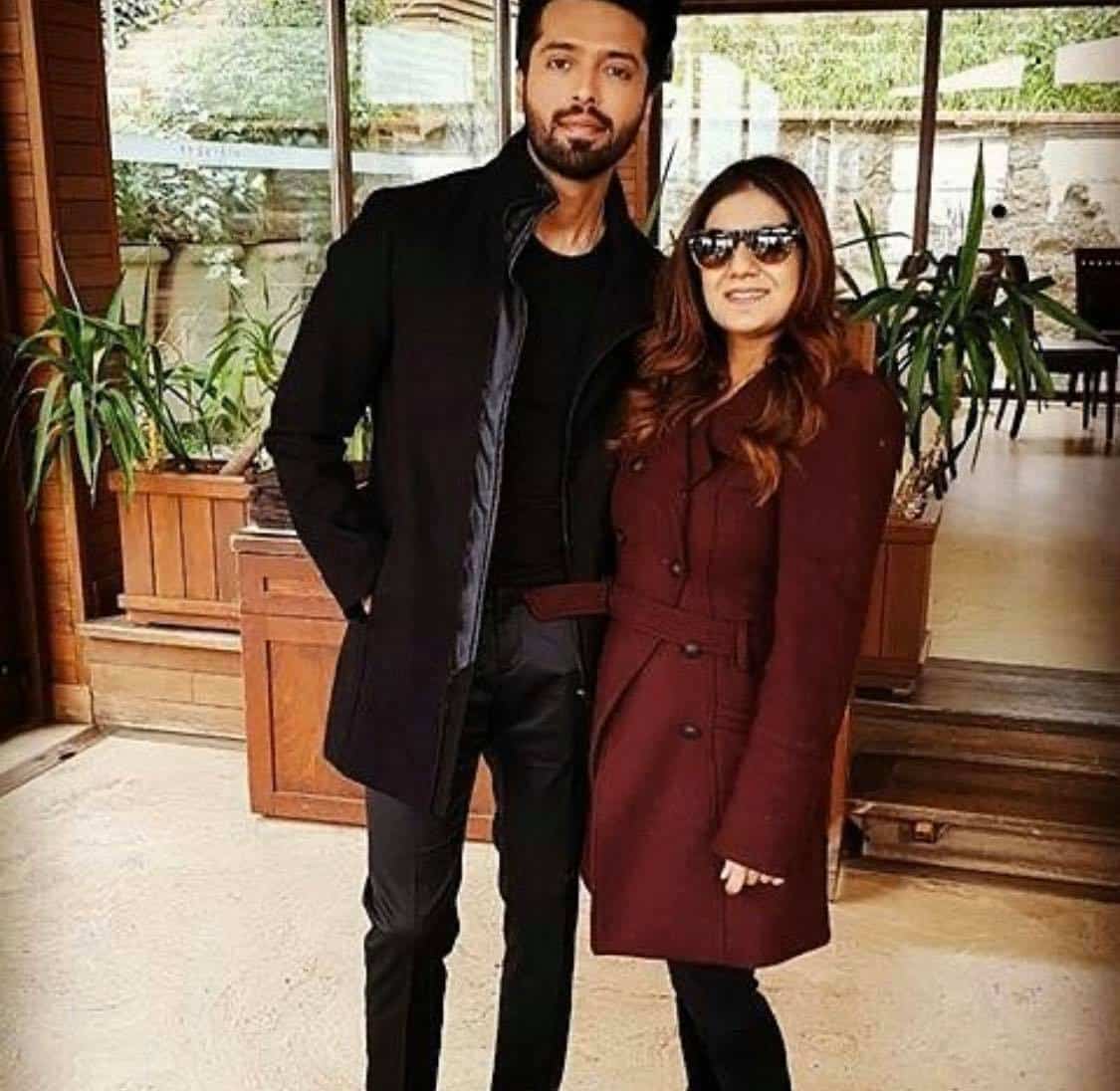 Fawad Khan's Wife Sadaf Fawad Khan
Fawad Khan loves his wife dearly, none of his interviews are complete without mentioning how his wife has supported him in all these years. He has always said that he is where he is today because of Sadaf's support. He also said in an interview that his wife is very possessive about him and he loves that about her. Sadaf Khan runs a garment business of her own, she is stylish and confident. She is always there with her husband whether he is in Pakistan or abroad. Talking to the Indian media once he said, "My wife is not insecure at all. She is one of the most sensible persons I have ever come across."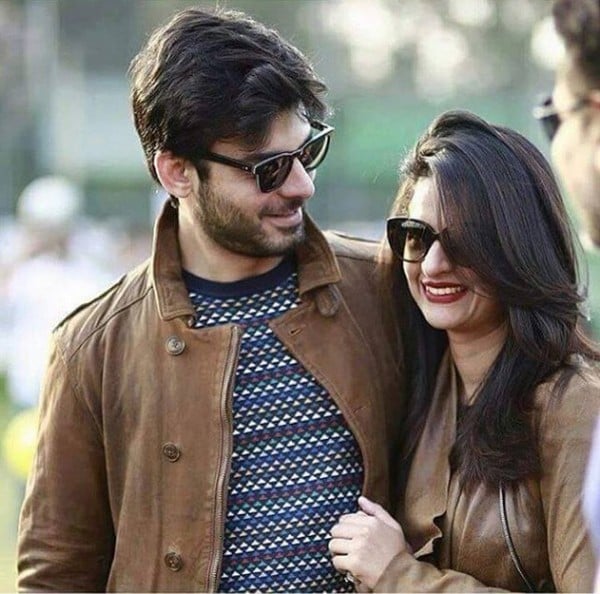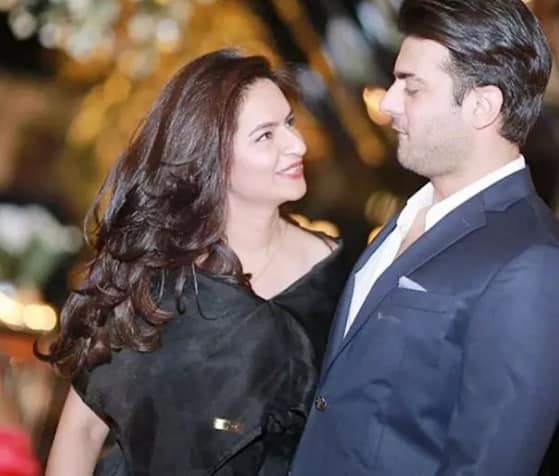 [the_ad id="140674″]
[the_ad id="140674″]
Ali Zafar's Wife Ayesha Fazli
Ali Zafar and Ayesha Fazli also had a love marriage like Fawad and Sadaf and love is very much there even after all these years. Ali Zafar gifted Ayesha's dream house to her a few years back to show how much he appreciated her love and support in all these years. Ayesha Fazli is always there at functions and shows and even private parties. Even when Meesha Shafi filed harassment charges against Ali Zafar, Ayesha was there by his side like a rock. Ayesha Fazli and Ali Zafar too run their own production house.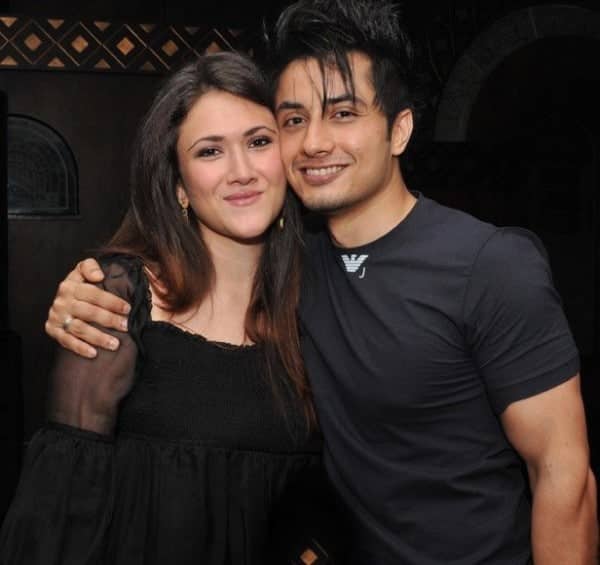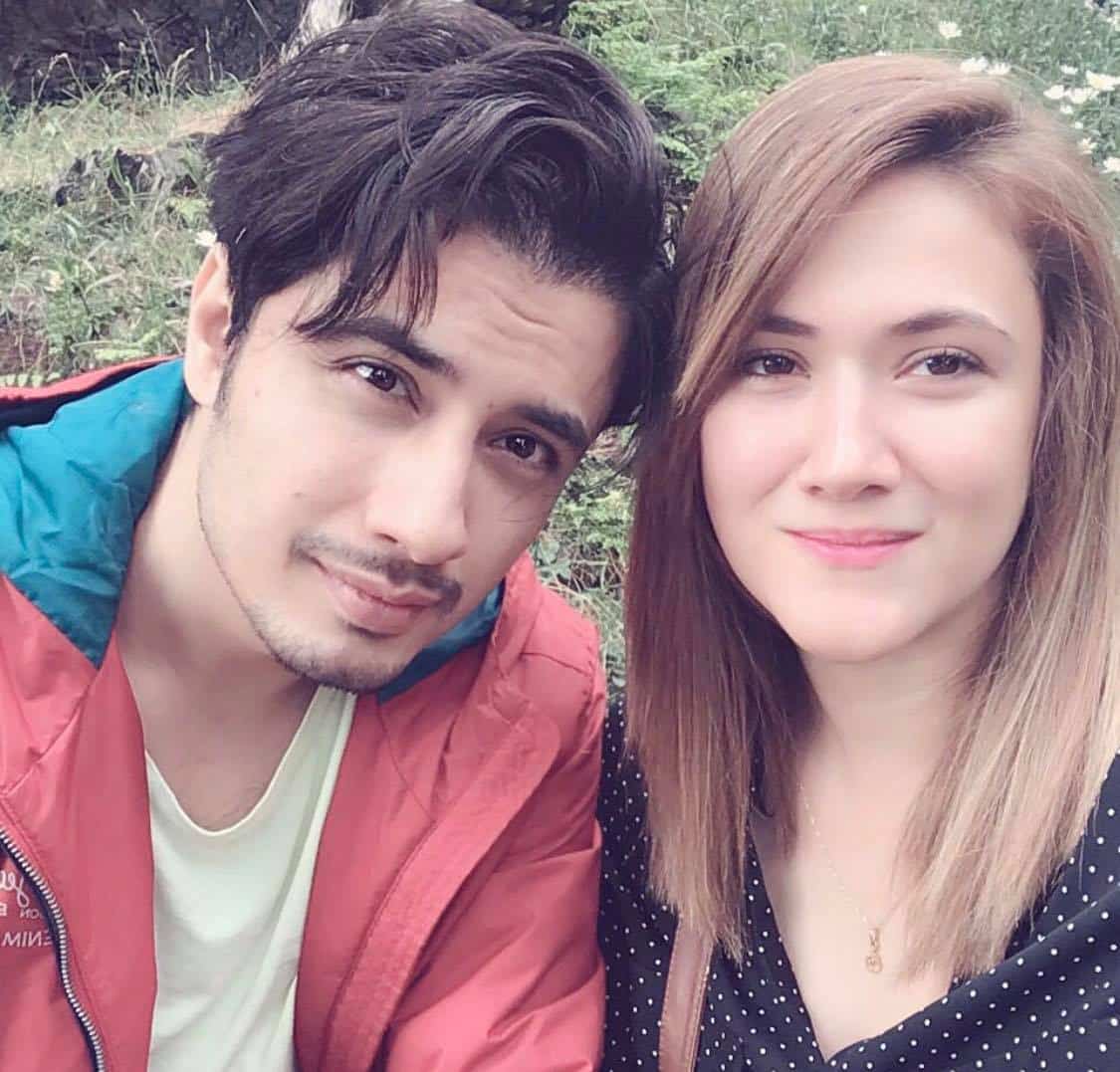 [the_ad id="140674″]
Syed Jibran's Wife Afifa Jibran
Among the non-celebrity wives, Afifa Jibran has to be the most popular one among people. She is full of life and madly in love with her celebrity husband. Afifa Jibran has appeared in a few talk shows, after which the viewers started liking her a lot because of her simple personality. She is always seen socializing with her husband because they have mutual friends. She also promotes Syed Jibran's projects on social media and dresses him up too. Syed Jibran and Afifa Jibran will very soon be seen in a drama together too.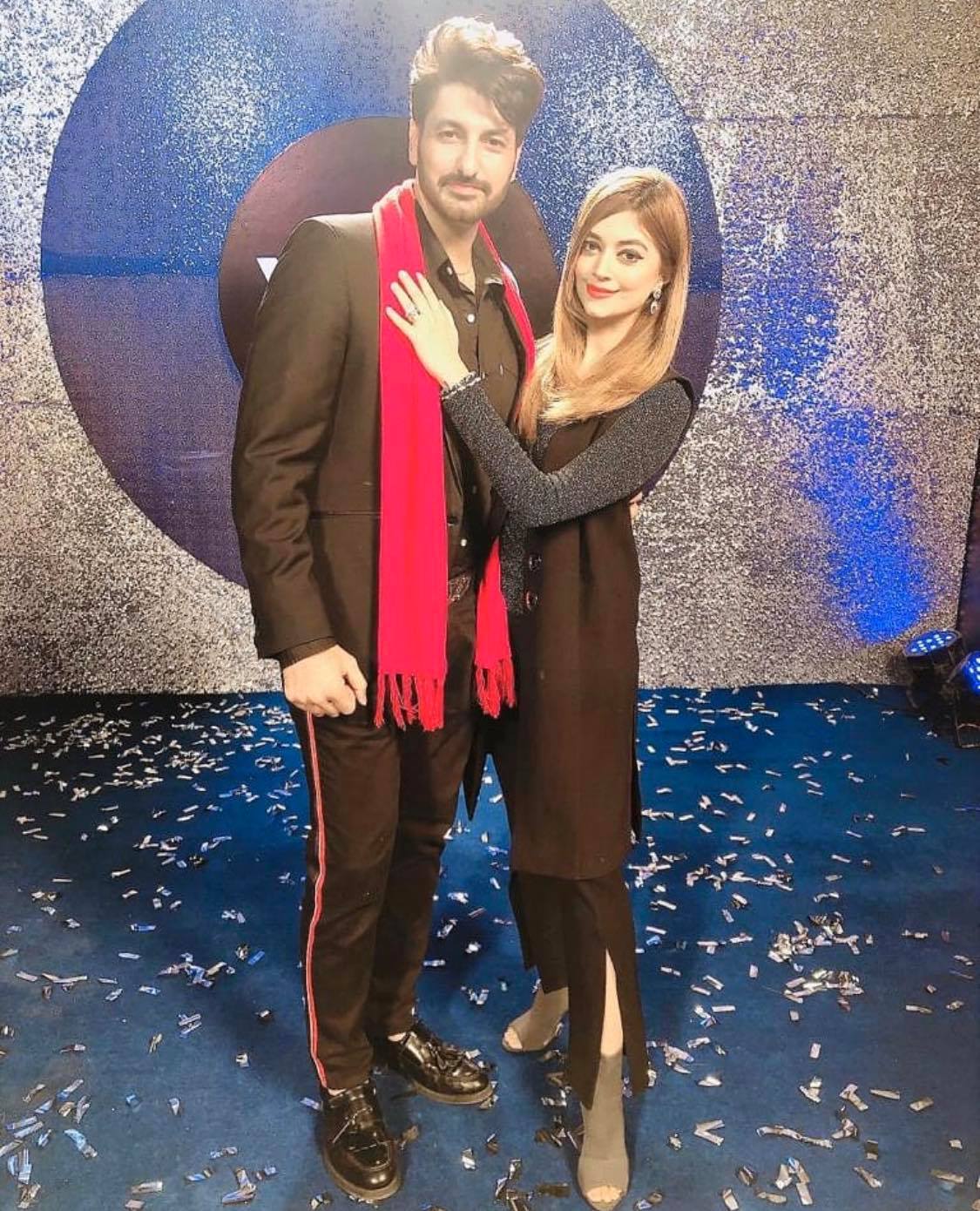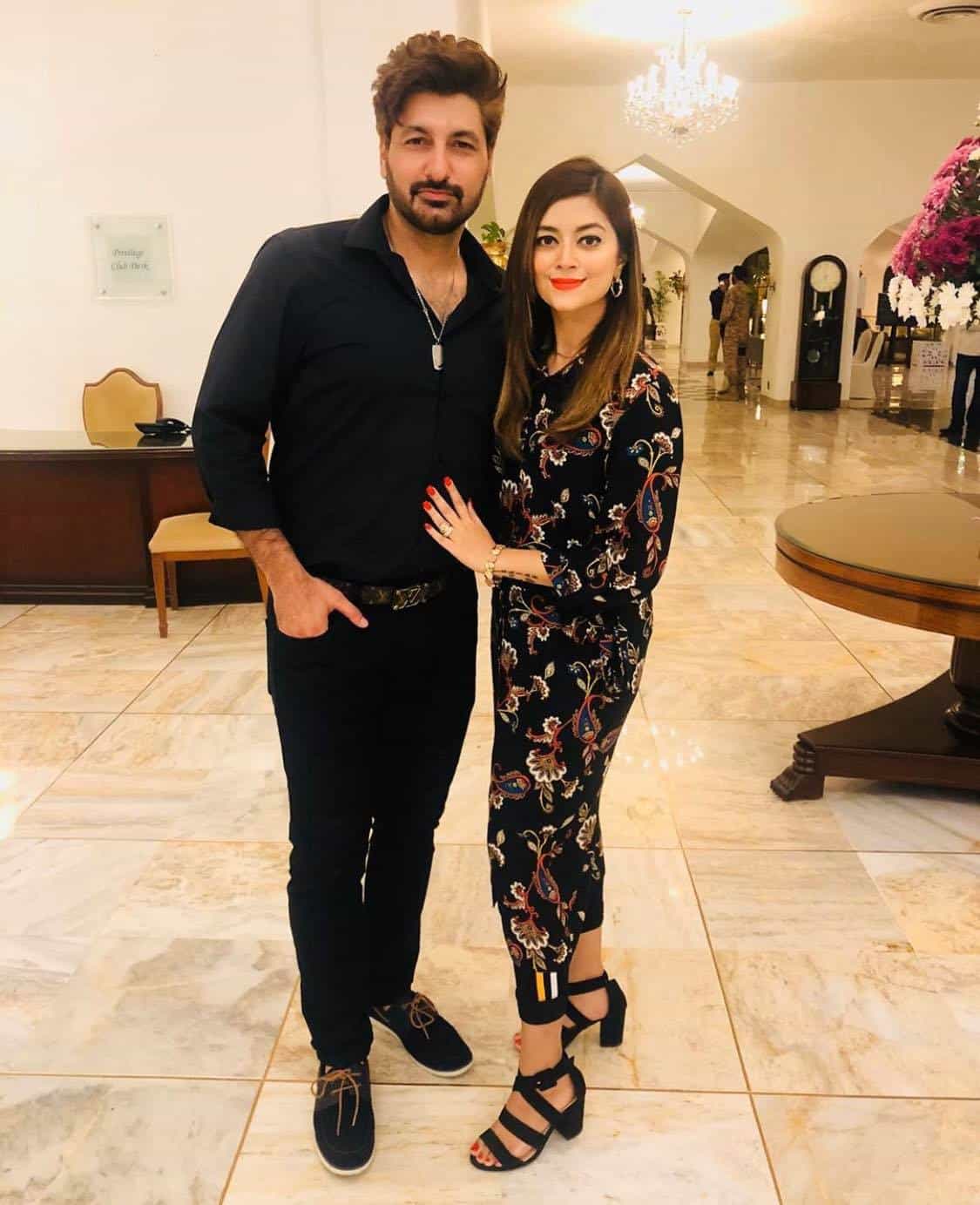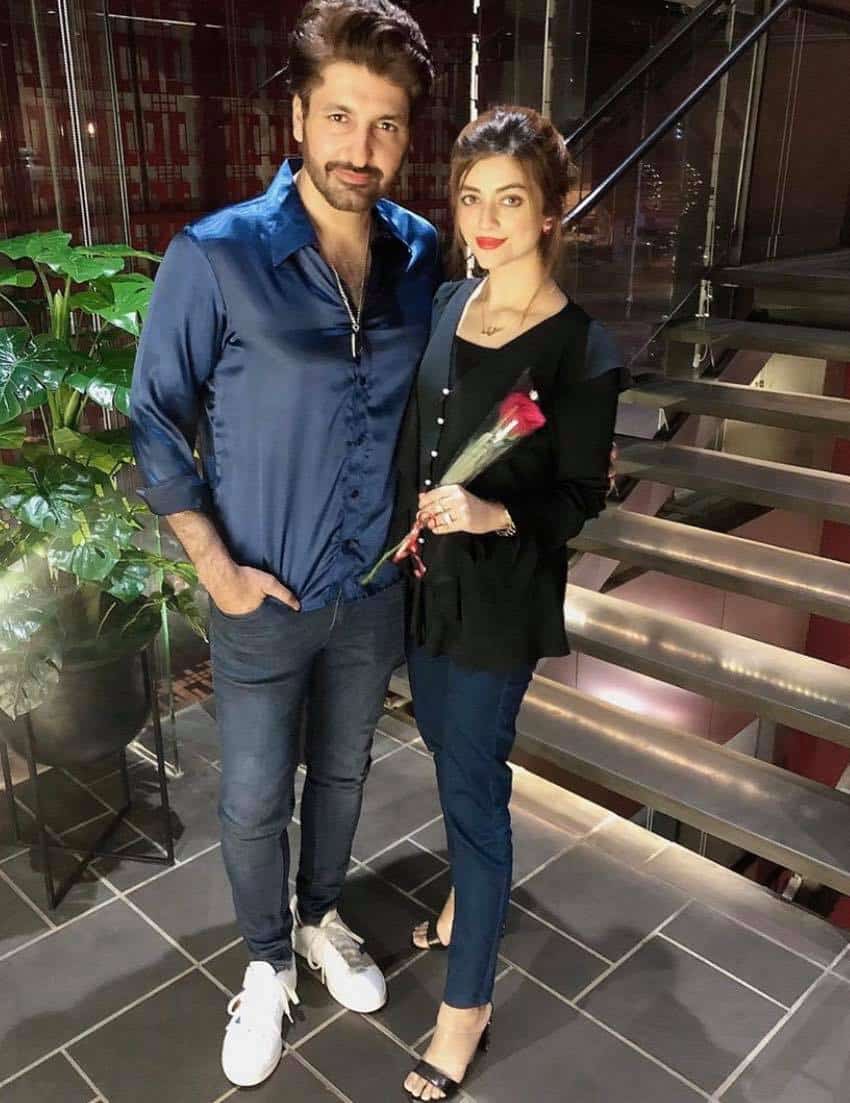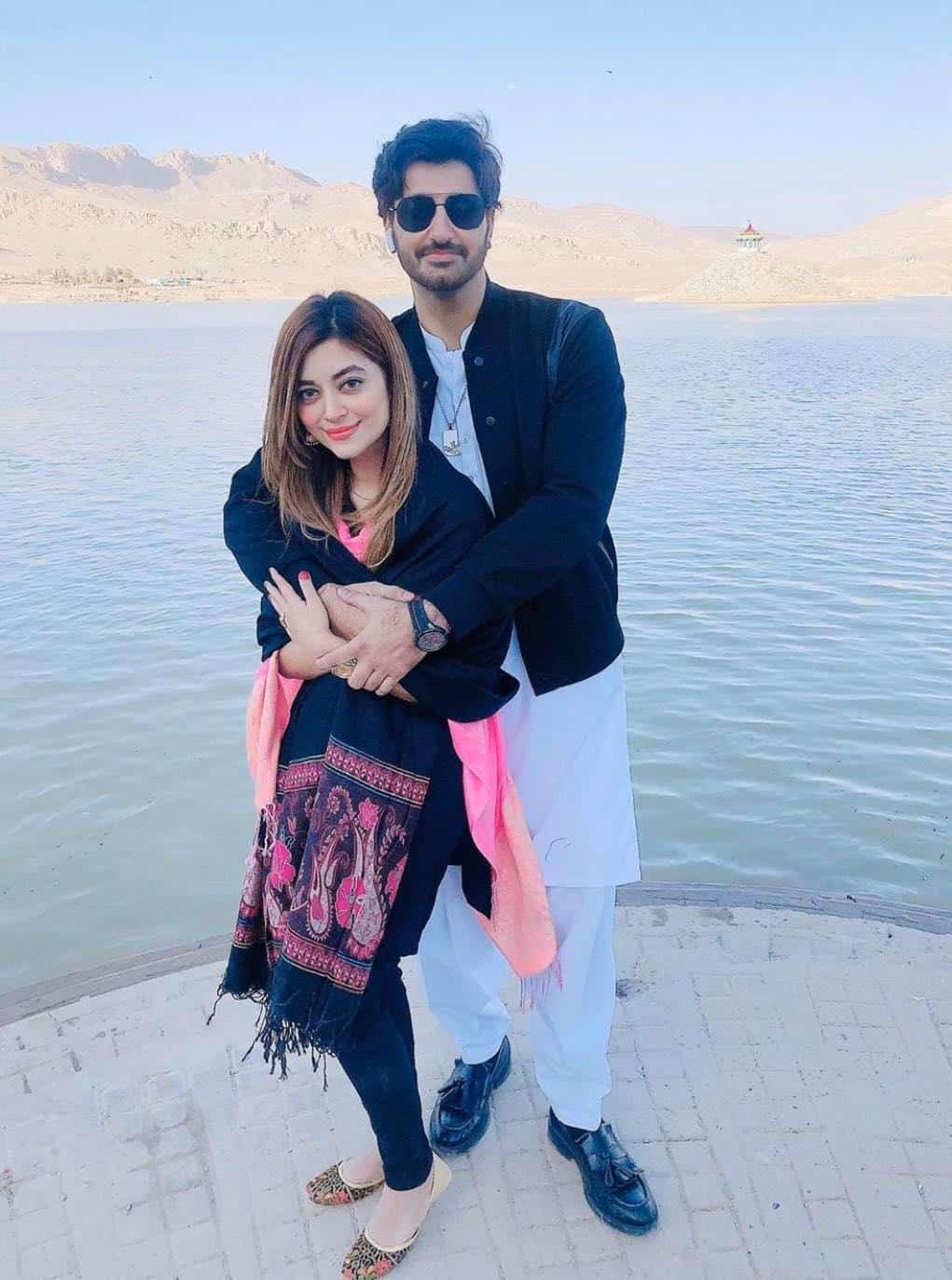 [the_ad id="140674″]
Ahmed Ali Butt's Wife Fatima Khan
Ahmed Ali Butt and Fatima Khan also tied the knot after knowing each other for many years. More than a decade ago Fatima Khan was part of the drama industry of Pakistan, she was seen in a few sitcoms but then she got married and moved abroad. The marriage did not work out maybe because she was destined to be with Ahmed Ali Butt. Fatima Khan has been seen in all the functions Ahmed Ali Butt has been invited too since they got married. They also spend a lot of time together. She always looks gorgeous and has a smiling face. Ahmed Ali Butt calls his wife his girlfriend and partner in crime in different posts which shows what great friendship they have!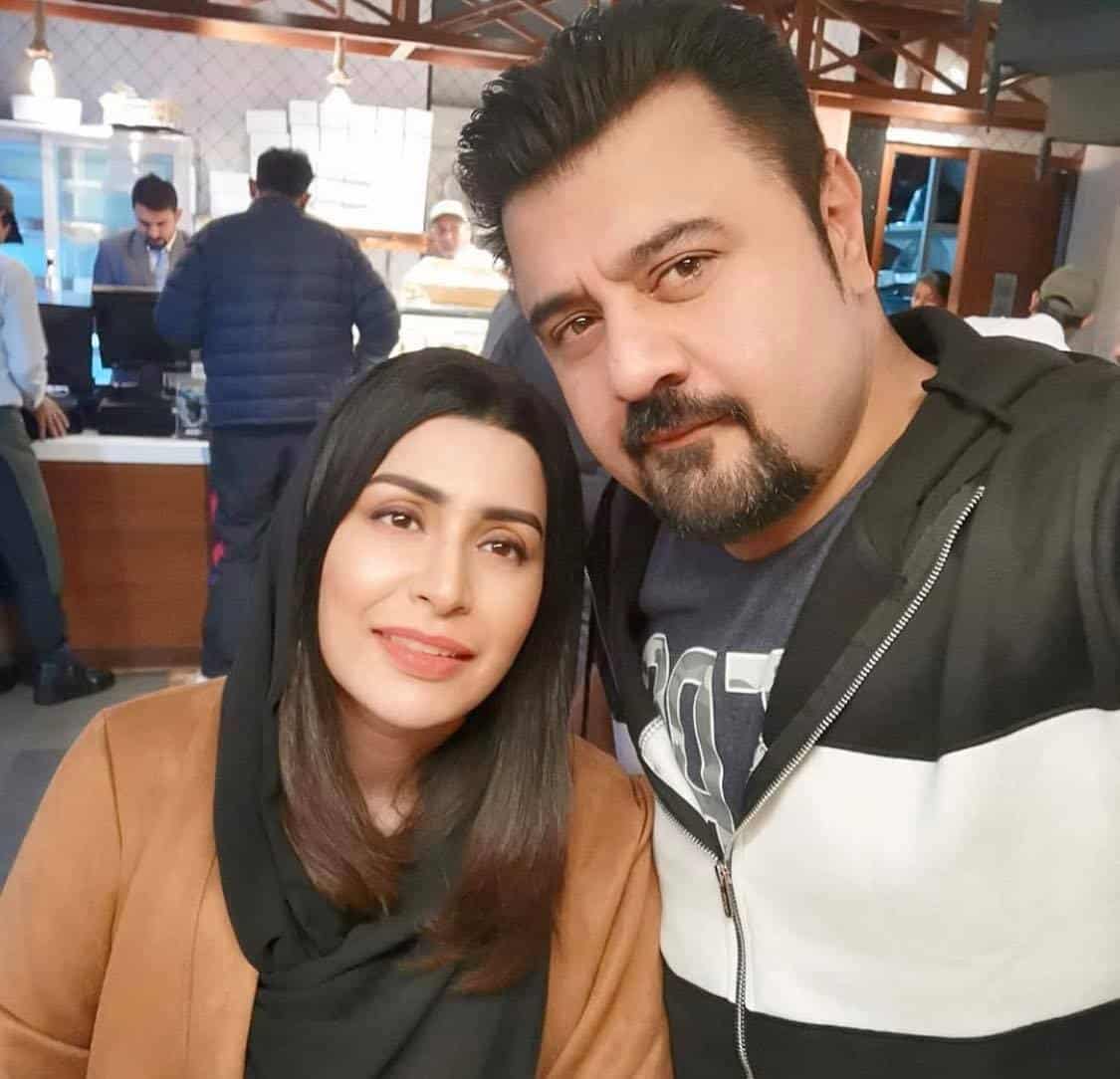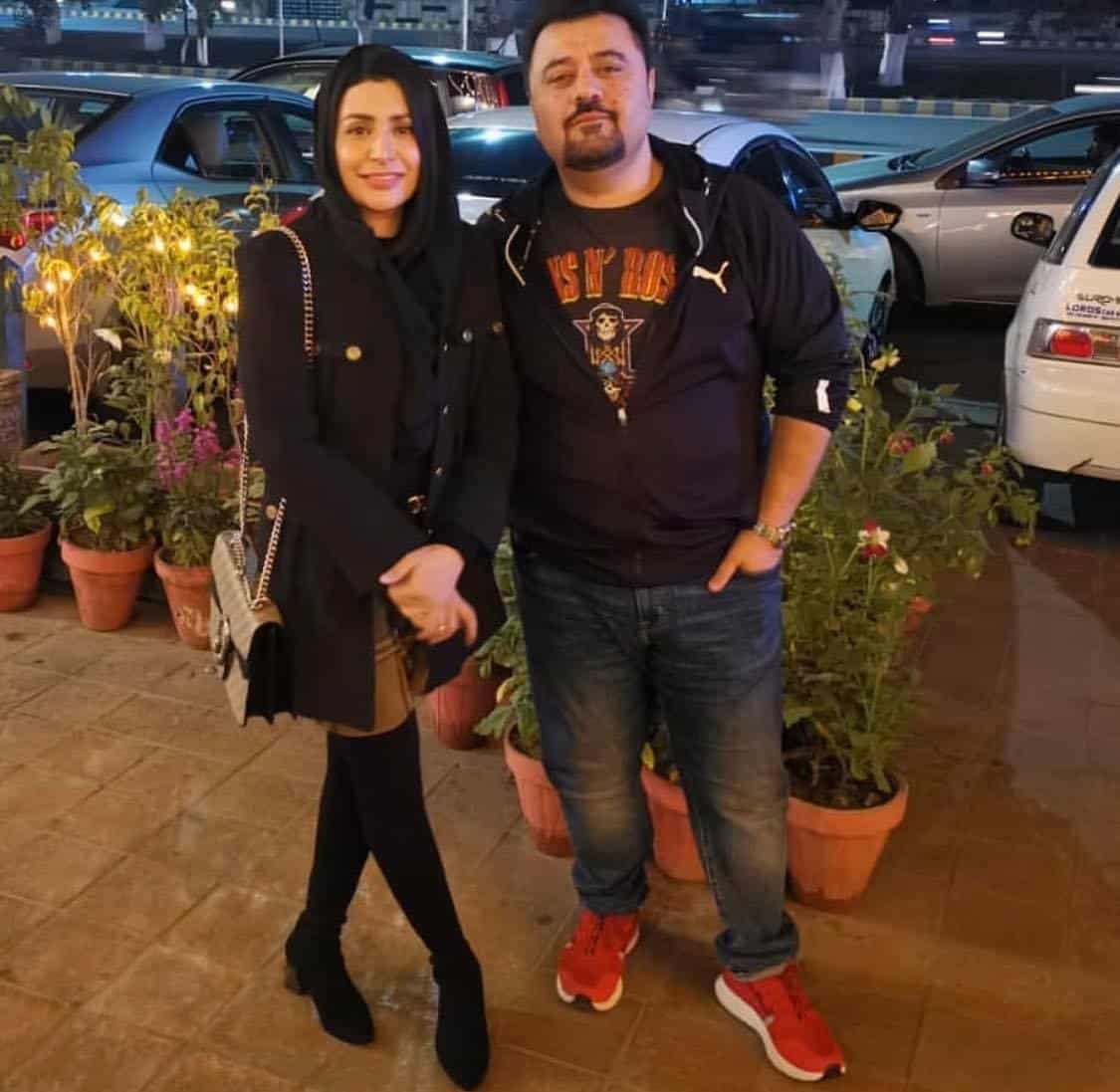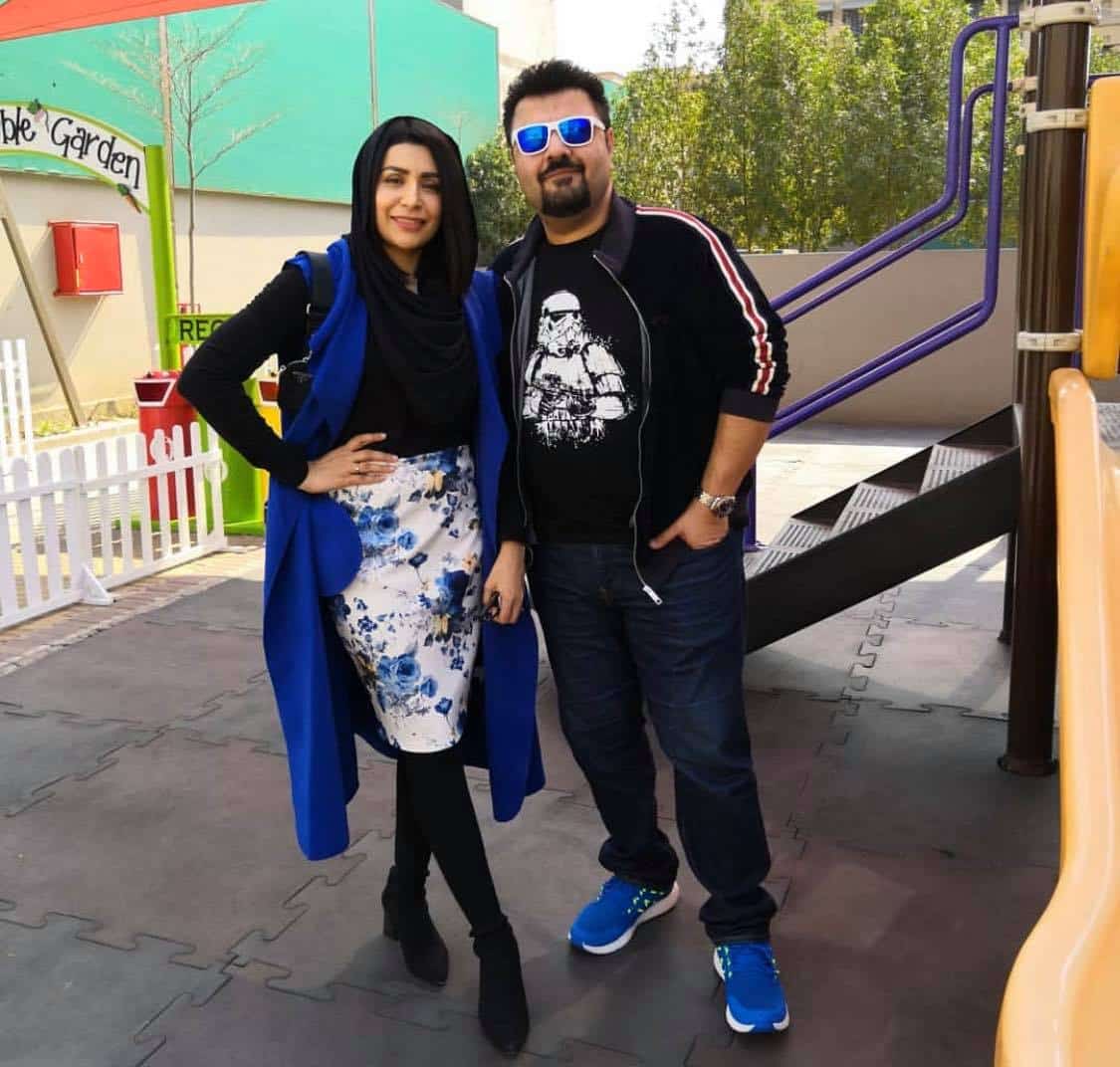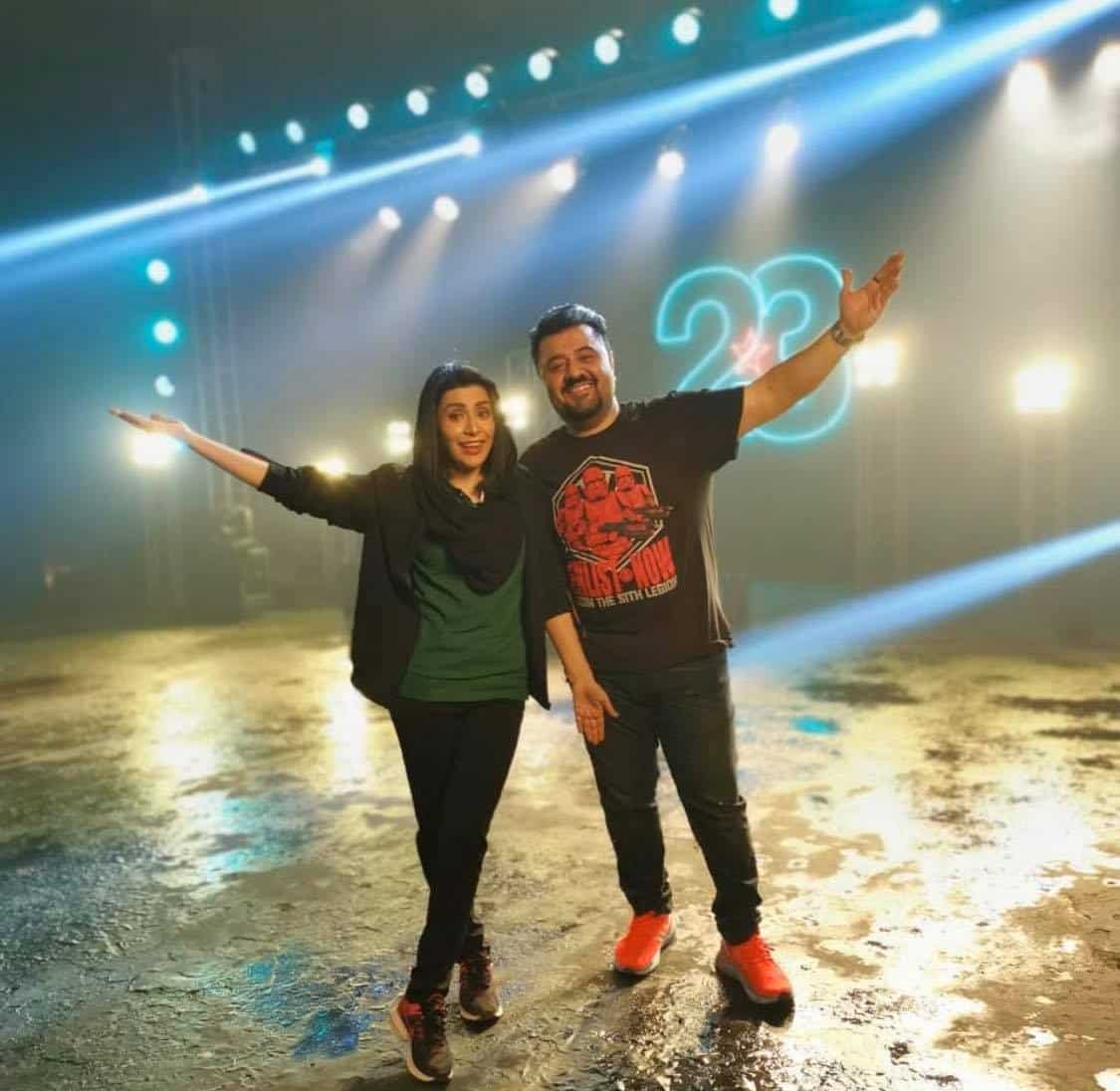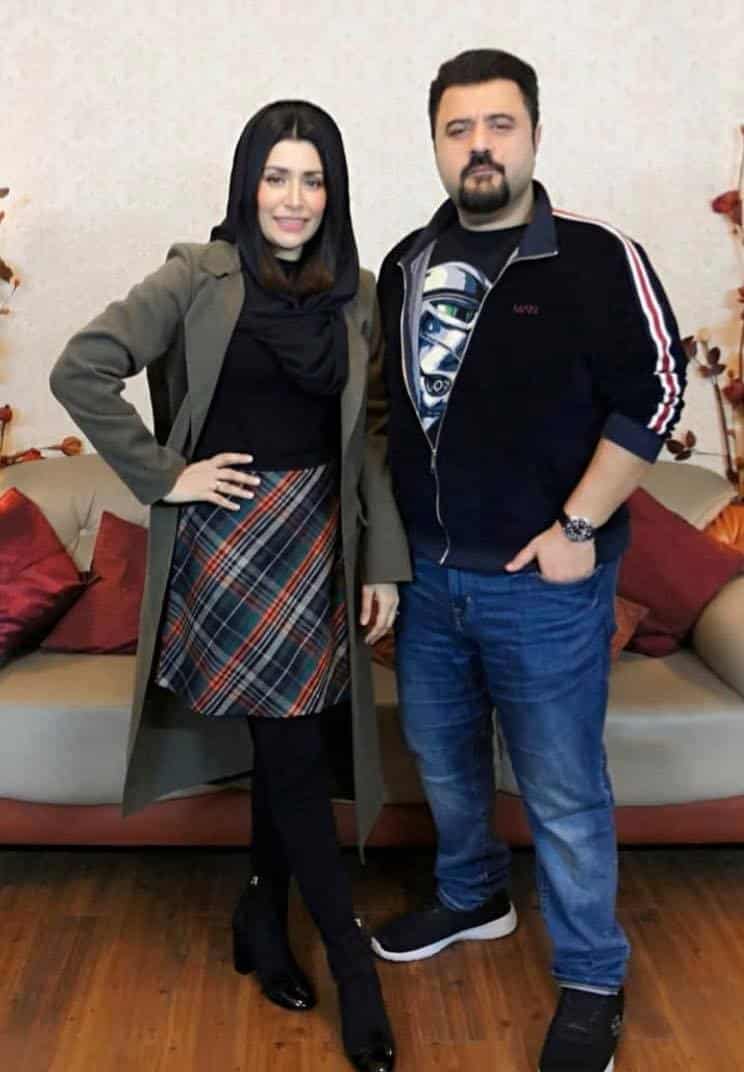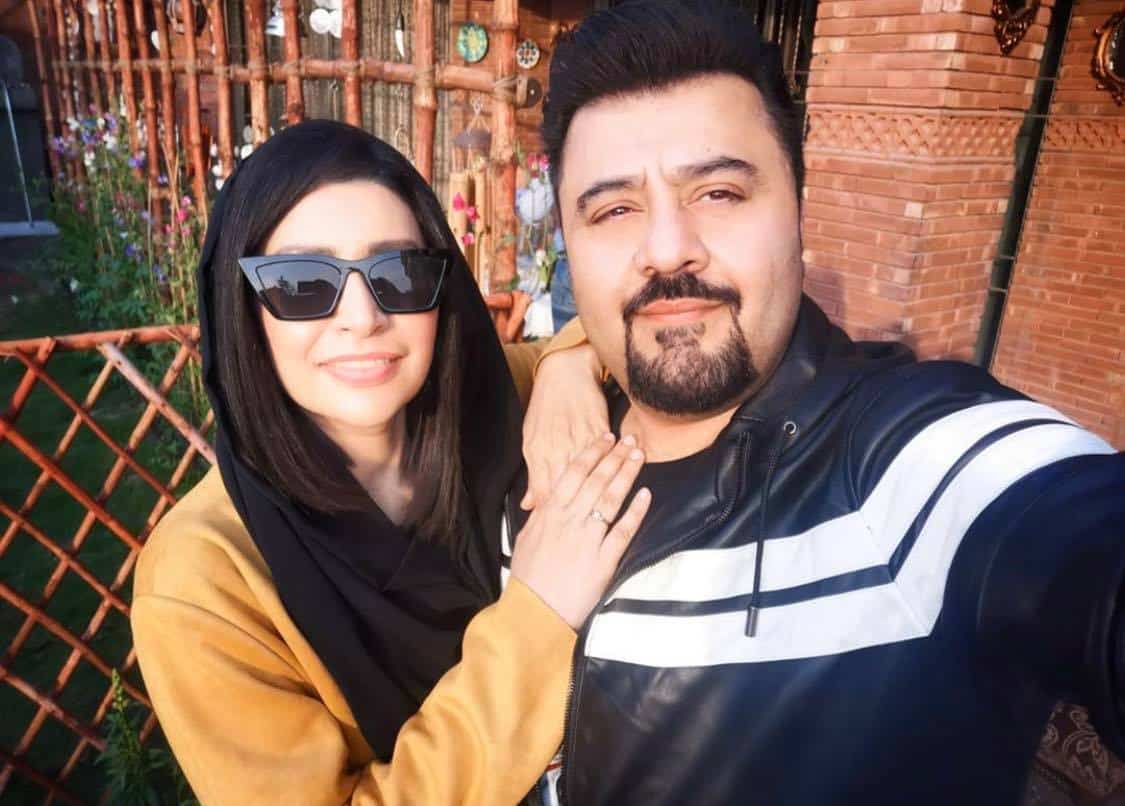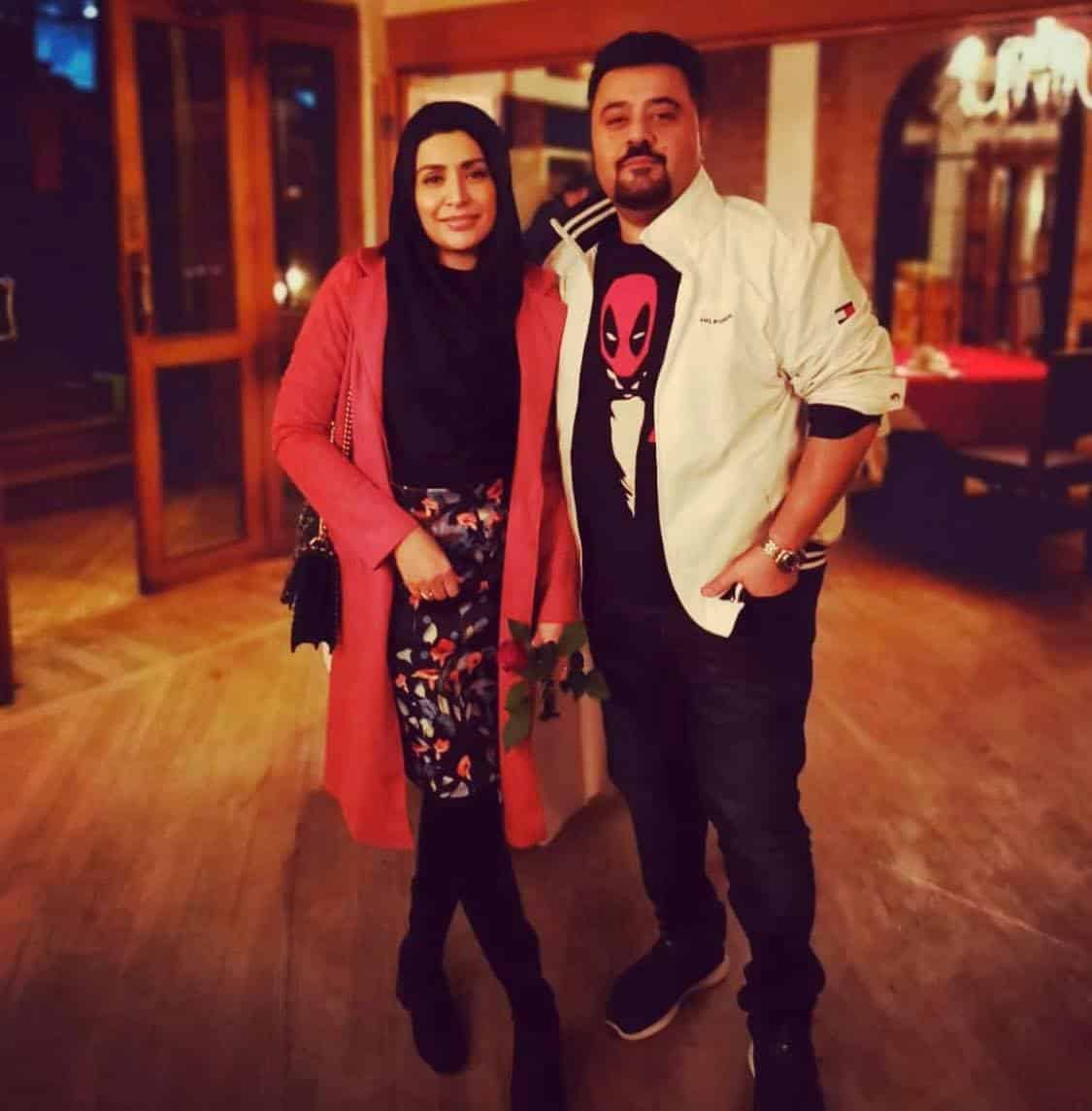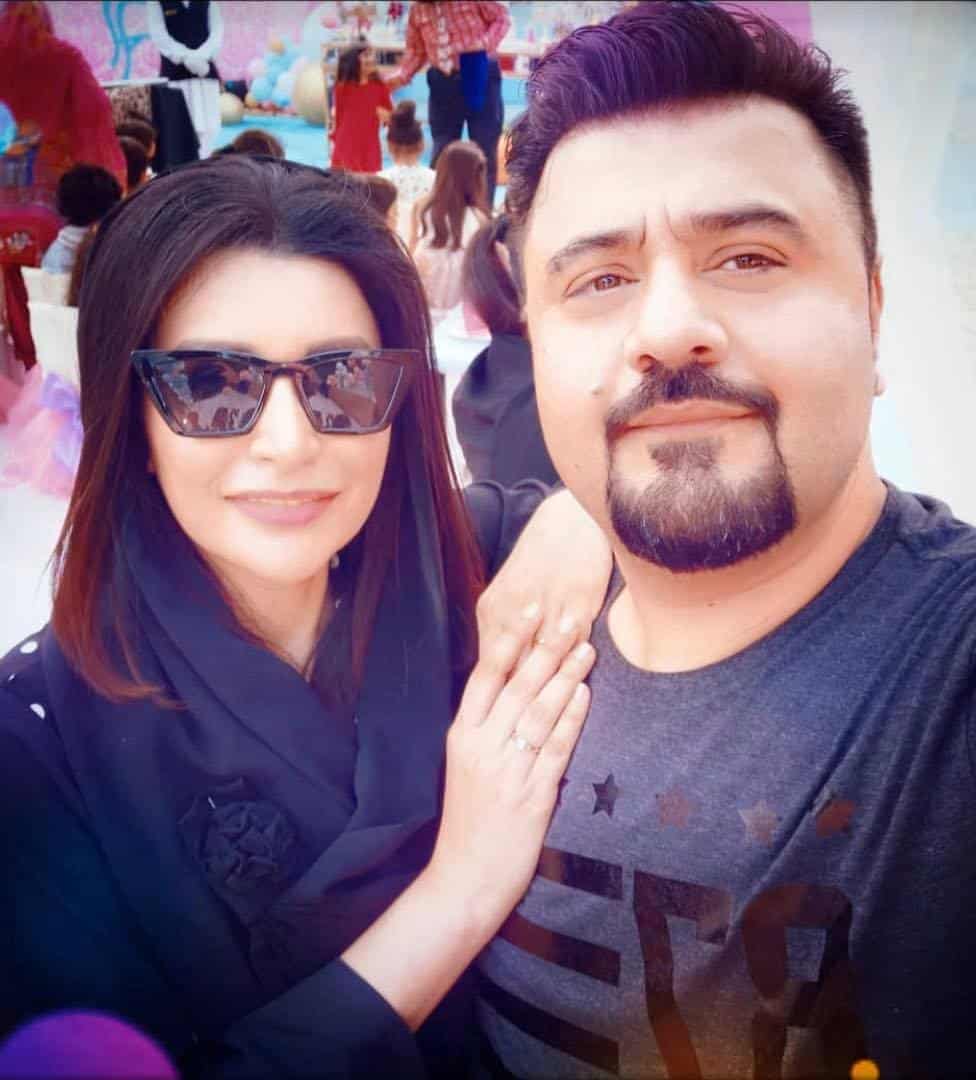 Moammar Rana's Wife Mehnaz Pervaiz
Among all the celebrities on this list, Moammar Rana and Mehnaz's marriage is the oldest. They have two beautiful daughters and they have made a lot of appearances in talk shows and functions. They were even seen as show stoppers on the ramp. Moammar's marriage with Mehnaz was a strictly arranged marriage but it can be seen in their interviews and in these pictures that they are a match made in heaven. Mehnaz and Moammar Rana do everything together from socializing to working out.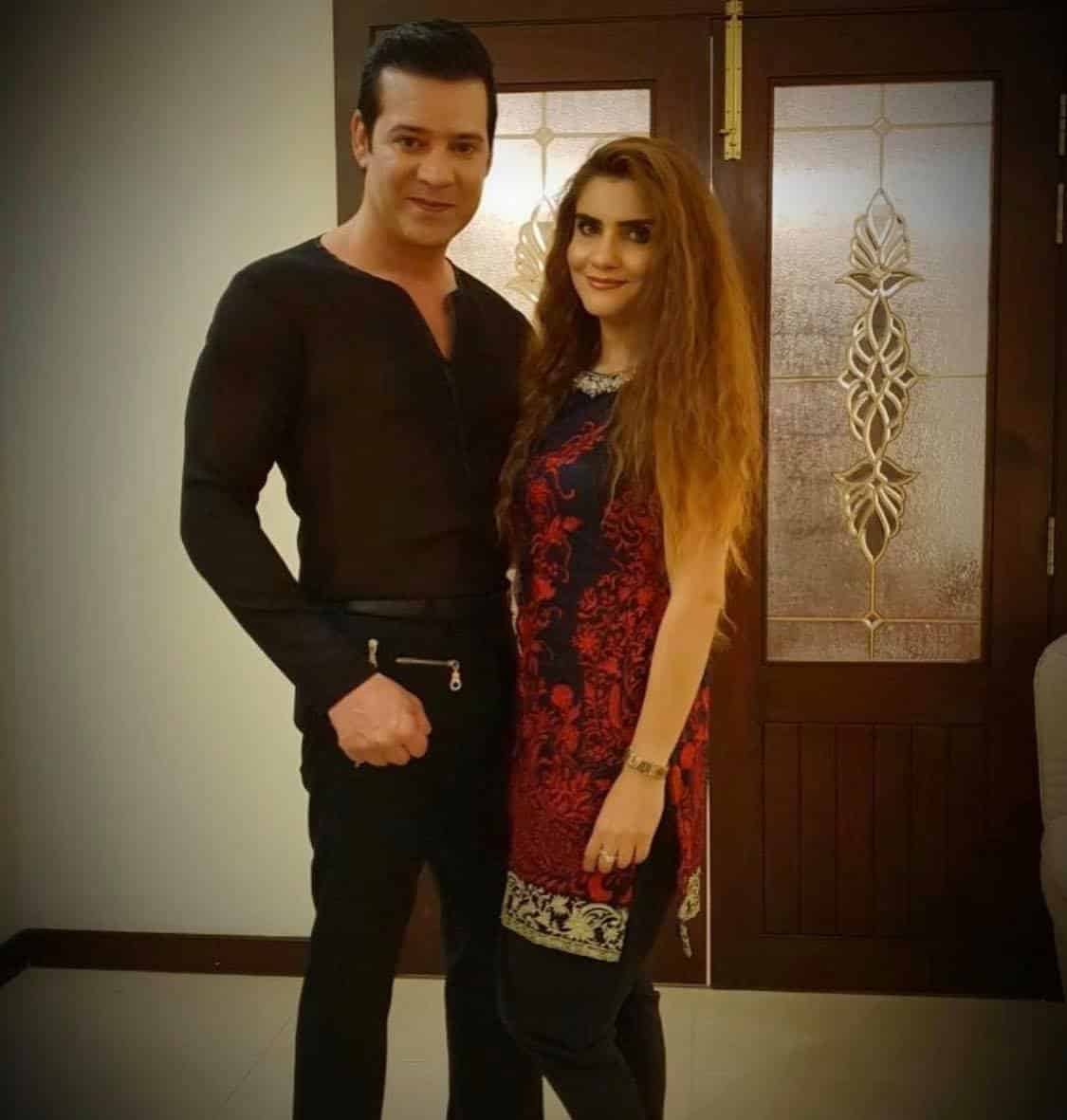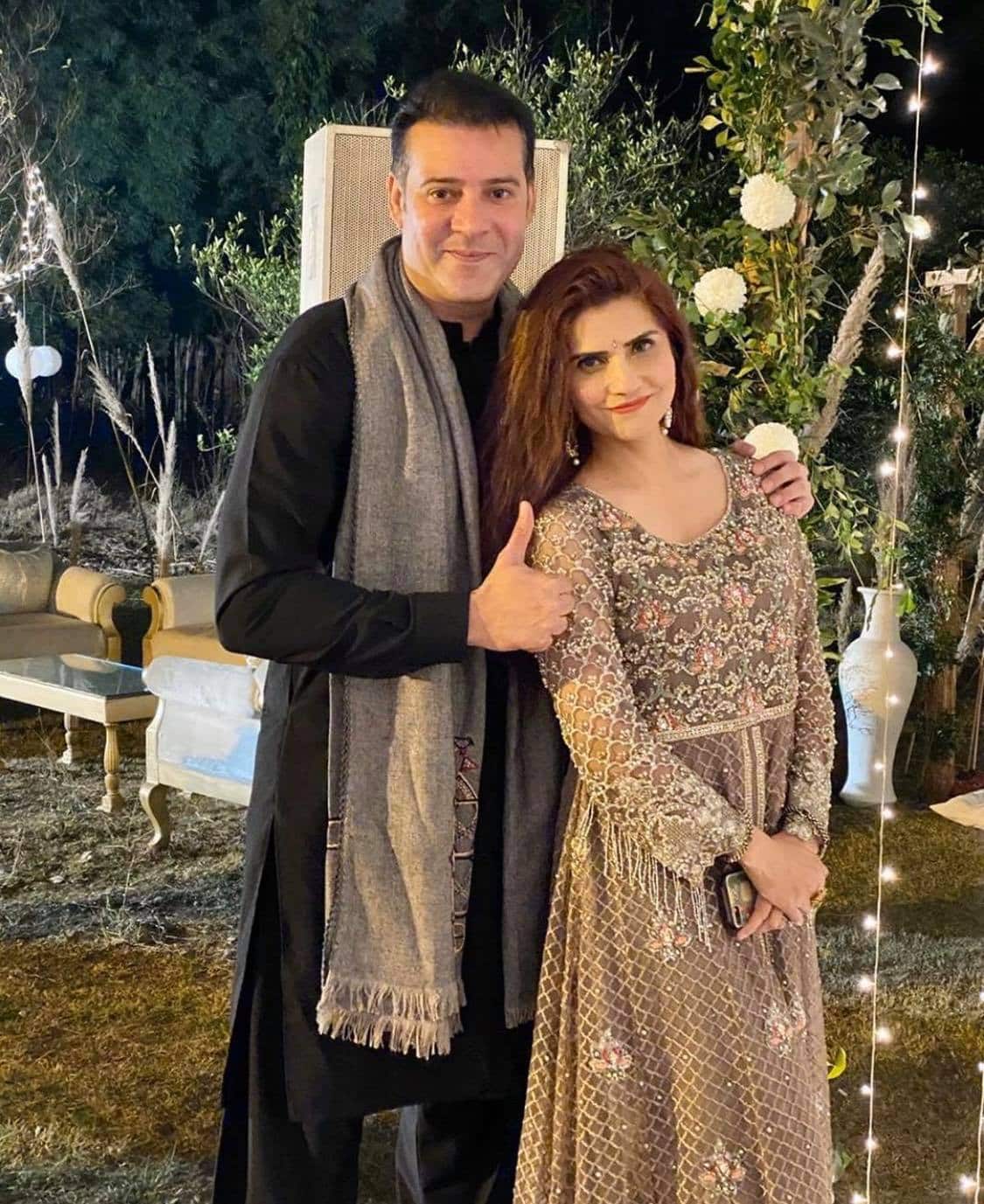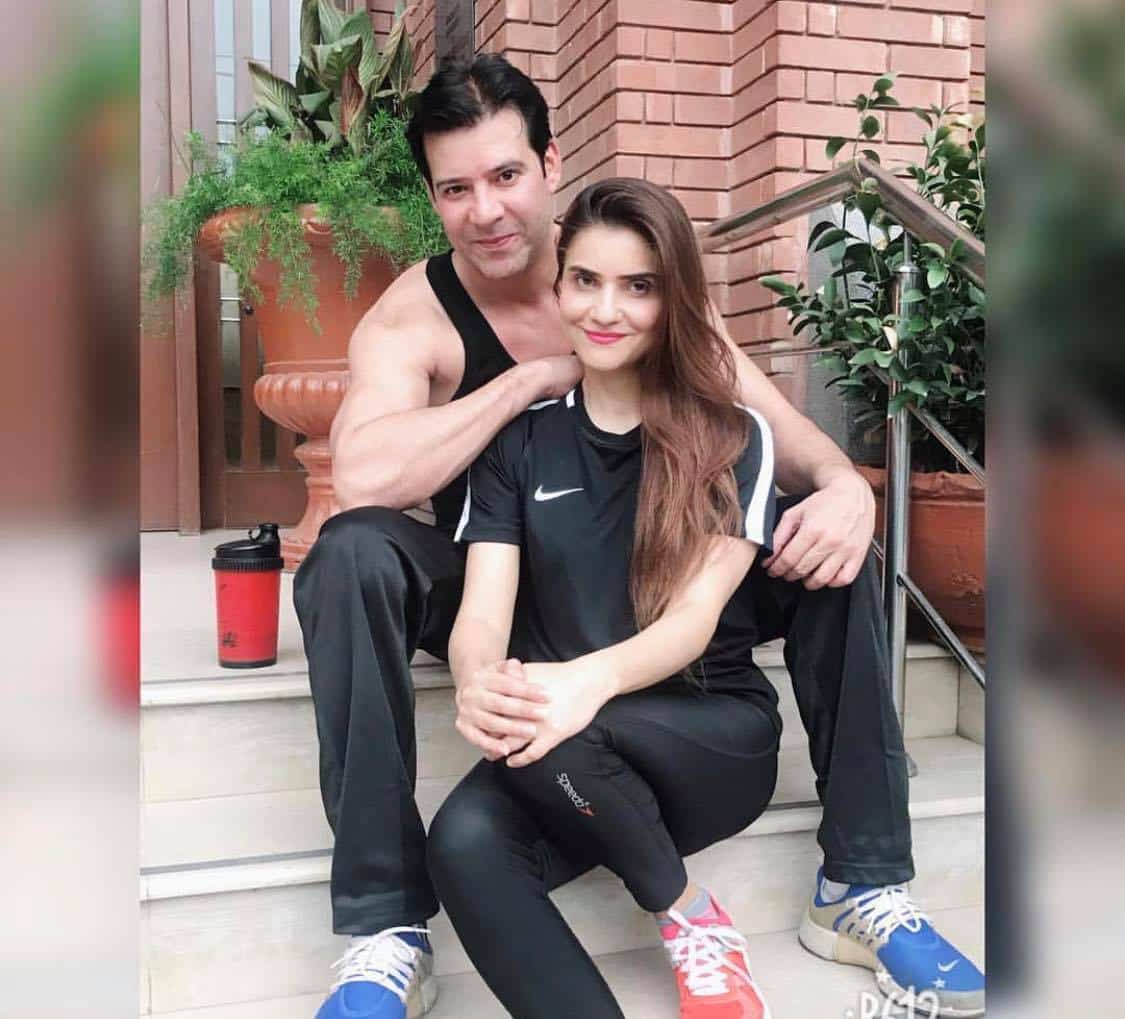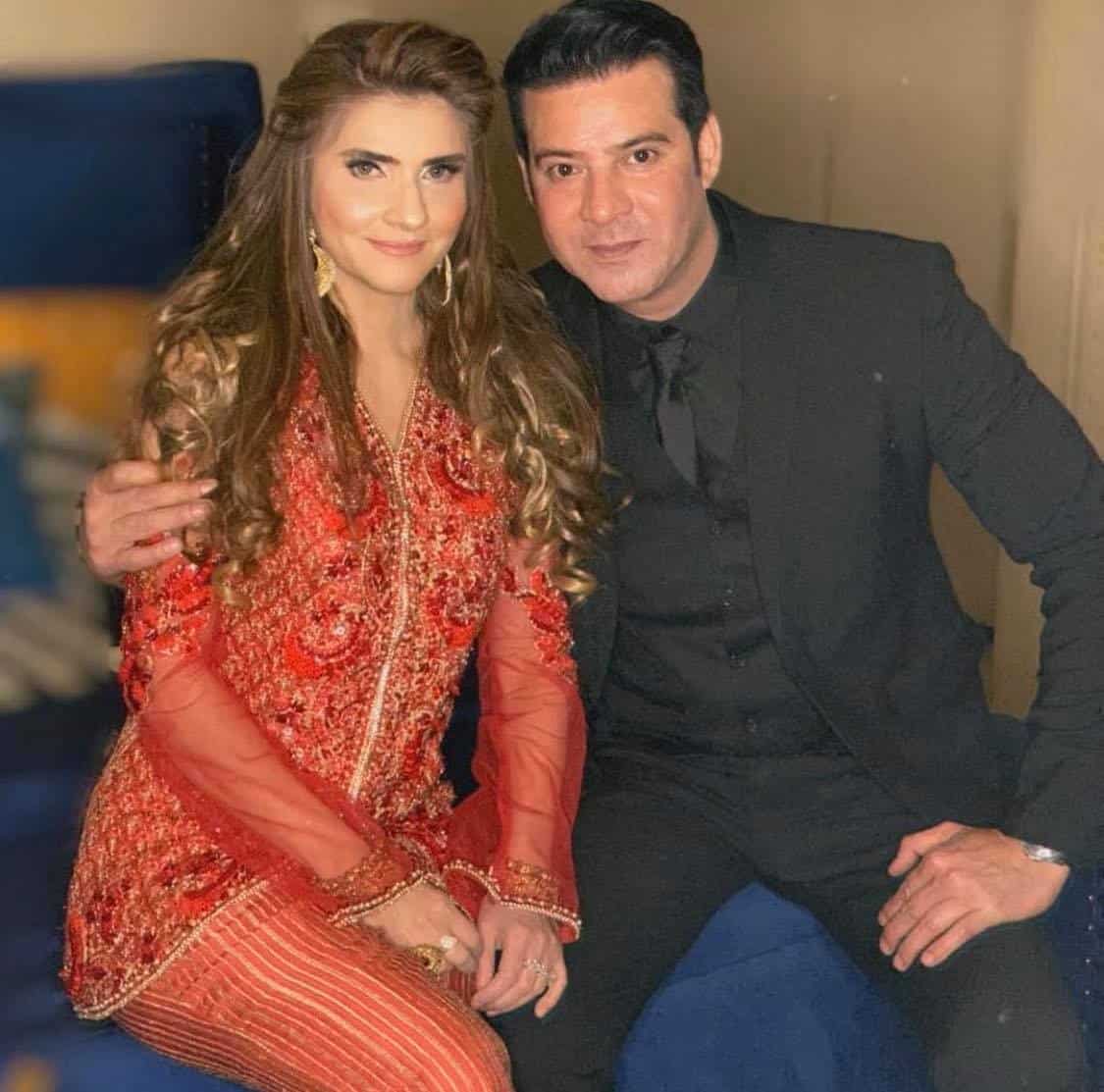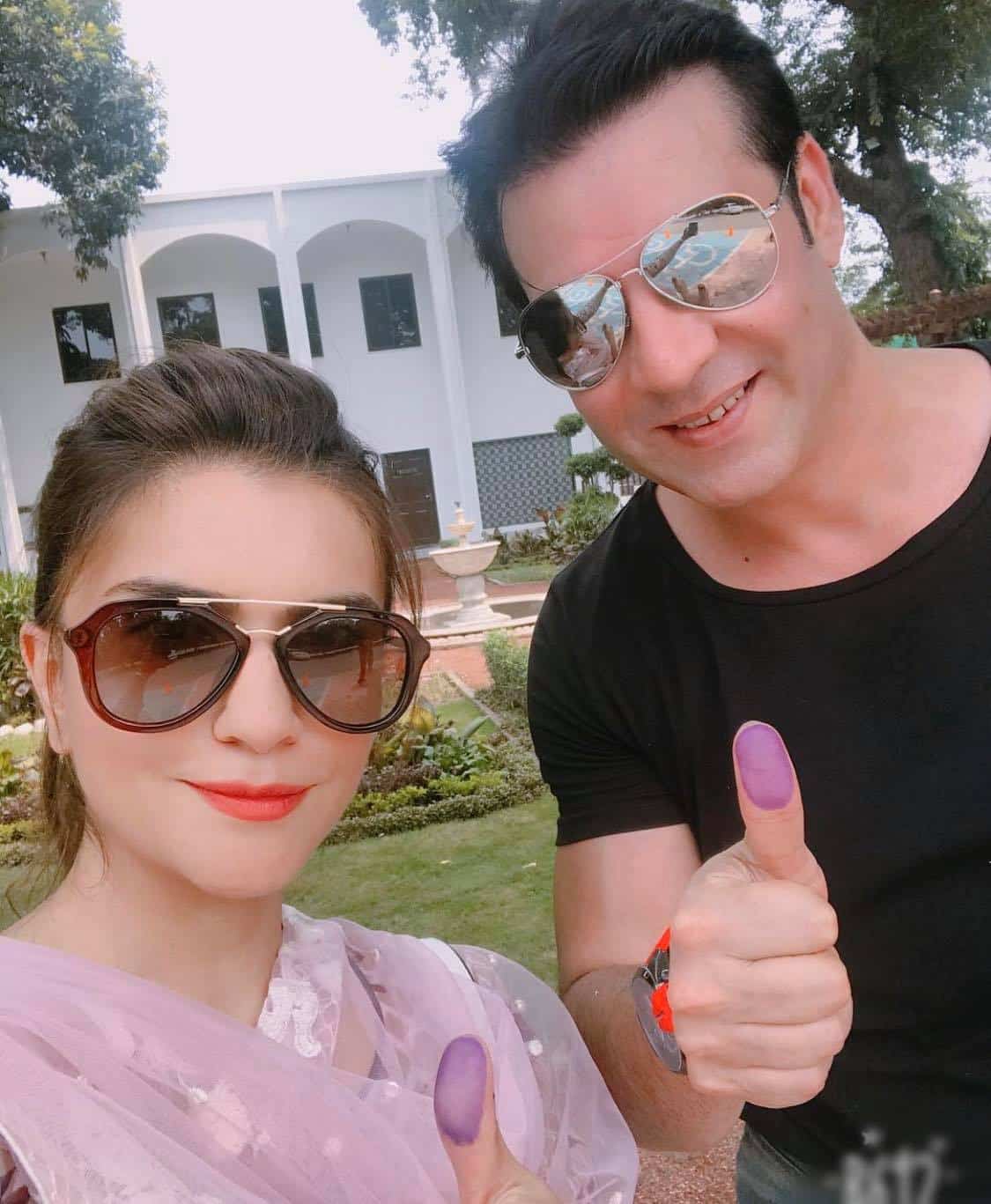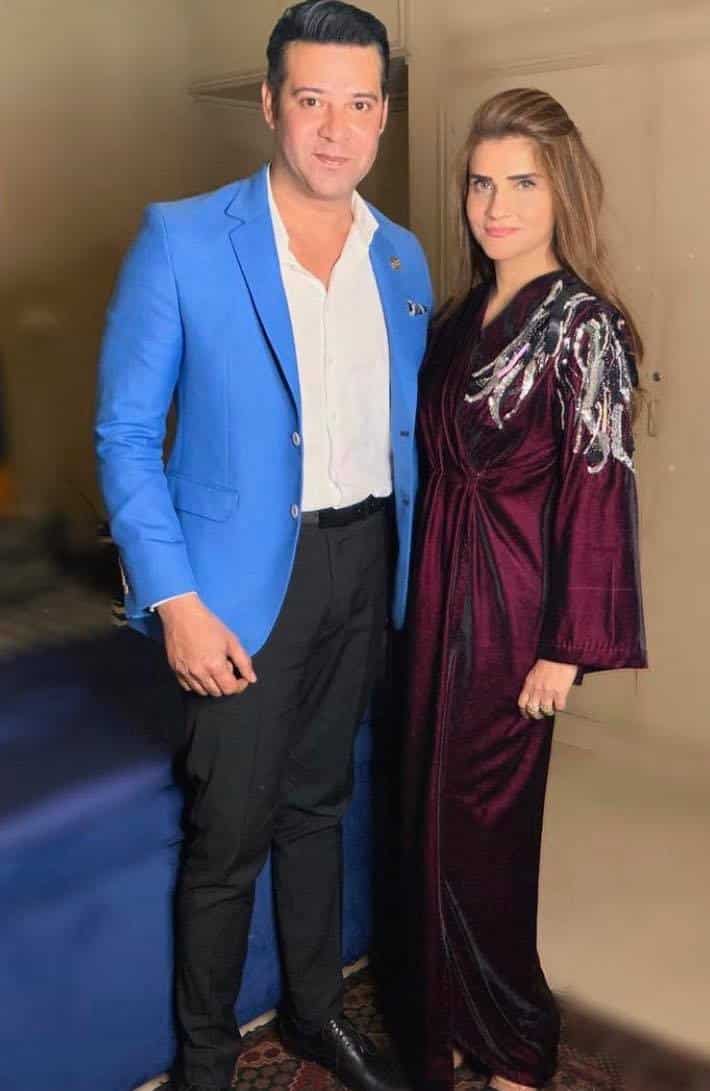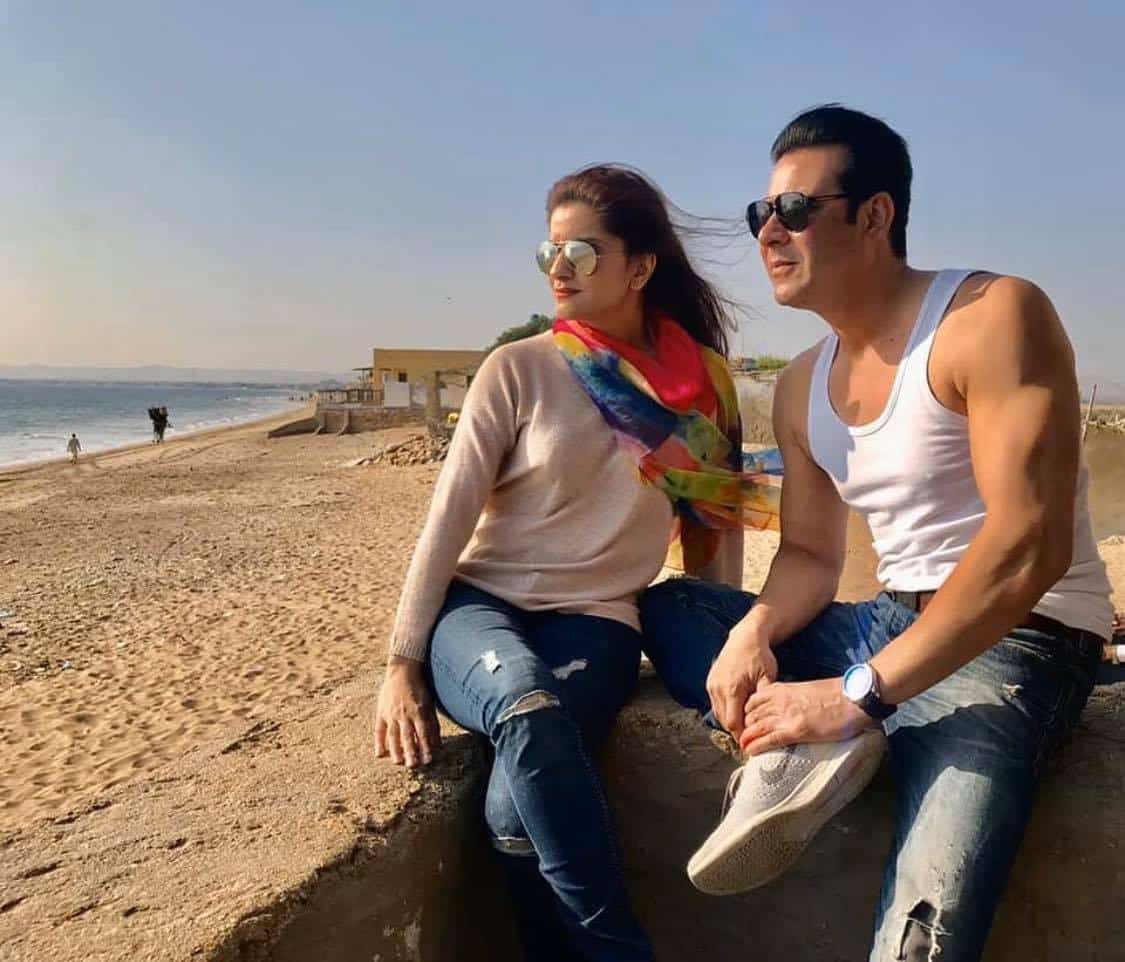 Vasay Chaudhry's Wife Mahera Shah
Vasay Chaudhry and Mahera Shah got married in 2008 and they have three beautiful daughters. Mahera Shah is often seen with her celebrity husband on award functions and even when he travels abroad for the shooting of his films. They make the perfect couple with Mahera always making sure that she is by Vasay Chaudhry's side.
Wasim Akram's Wife Shaniera Akram
Although Wasim Akram's wife is not a Pakistani but the kind of support she has given her husband is unprecedented. Shaniera Akram is proud of her own identity but at the same time, she feels pride in the fact that she is Wasim Akram's wife. Shaniera Akram has always gone all out to support her husband and she has always been by his side.
Zahid Ahmed's Wife Amna Ahmed
Zahid Ahmed's wife Amna Ahmed has been with him through thick and thin. In an emotional Instagram post  Zahid Ahmed shared how she helped him be his best self. Amna Ahmed is the perfect wife who has been her husband's biggest support over the years.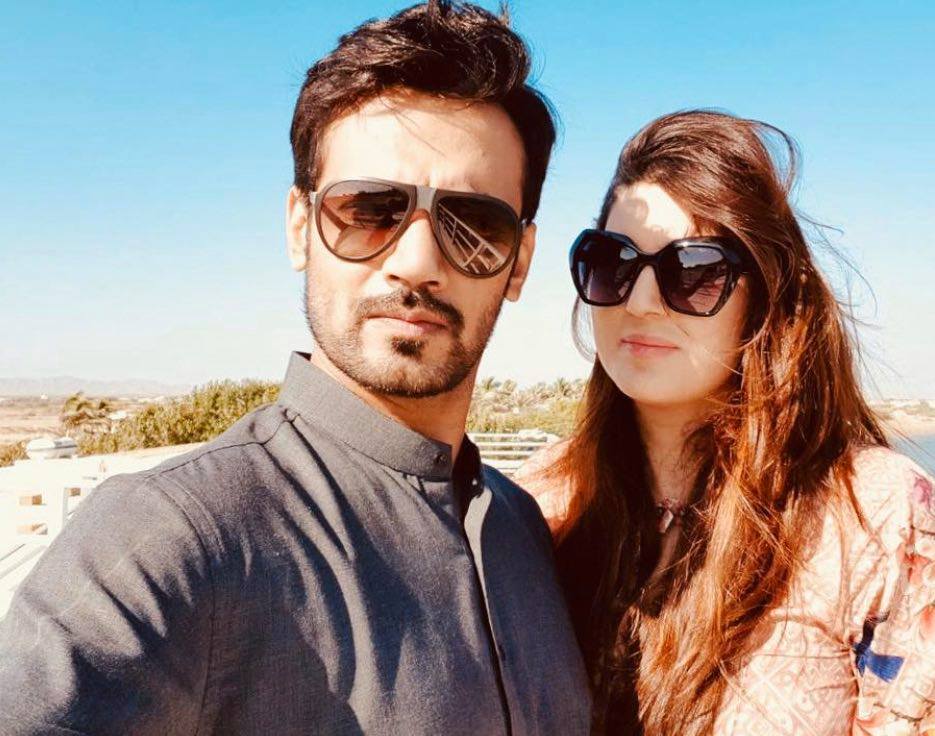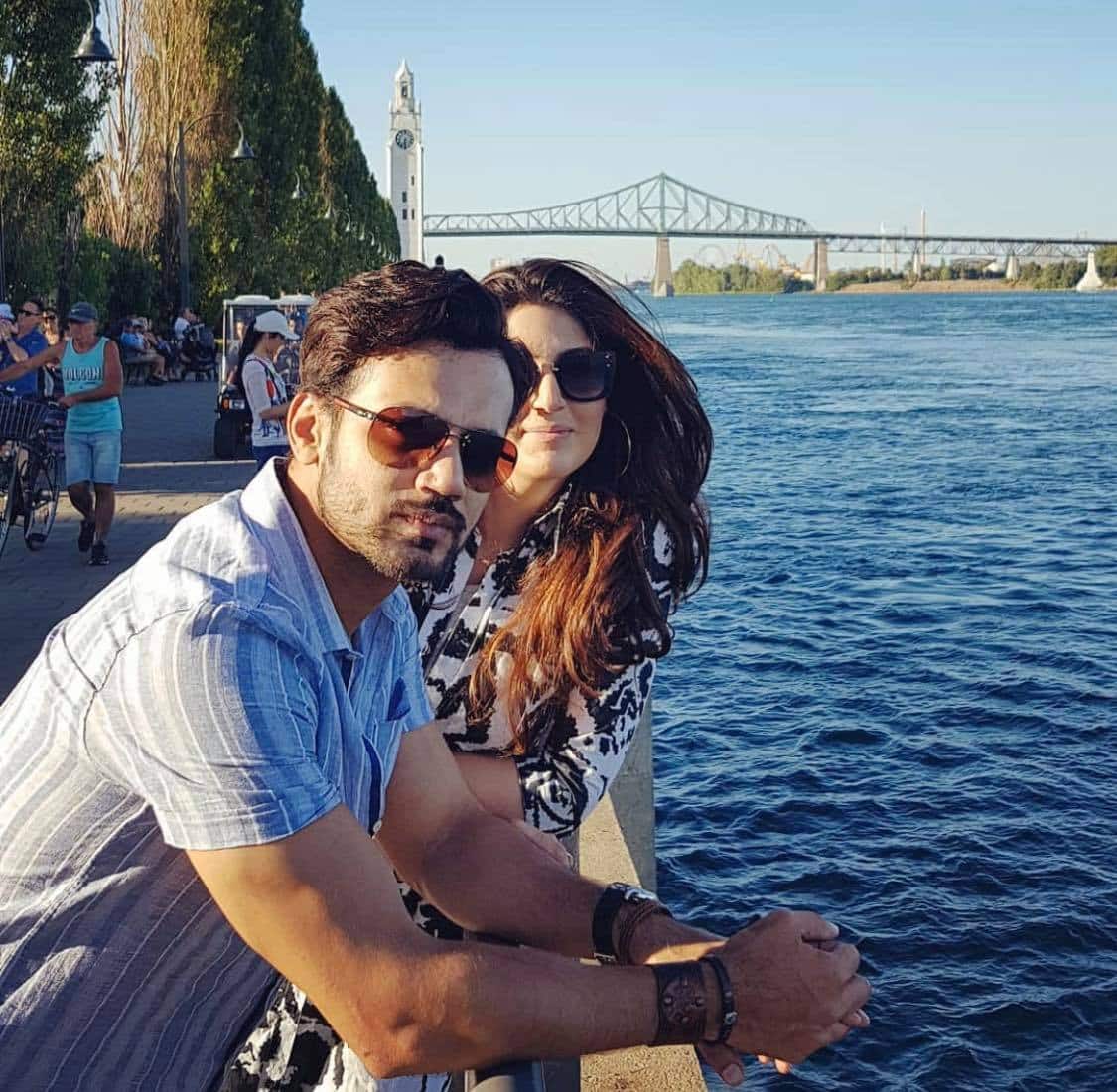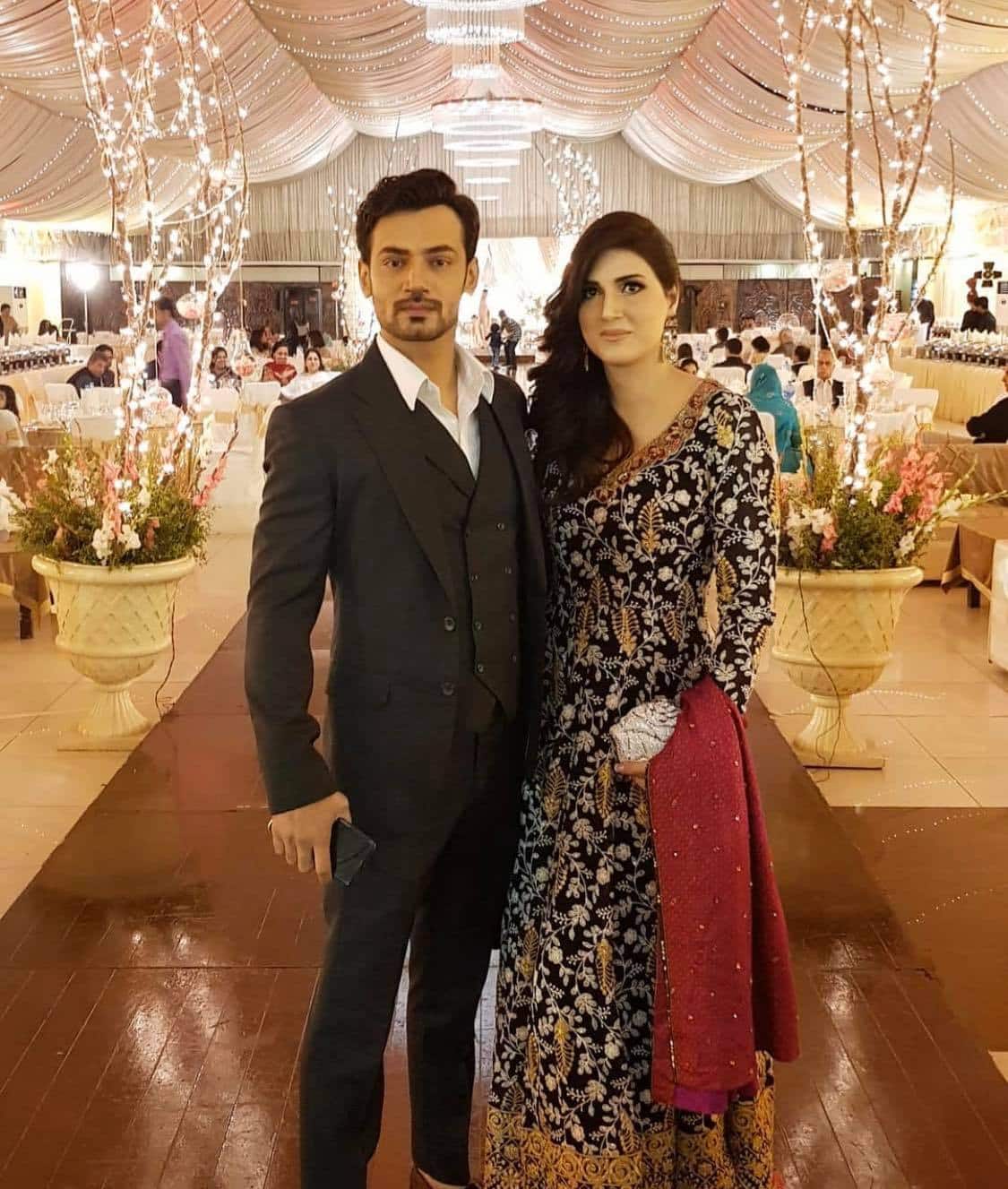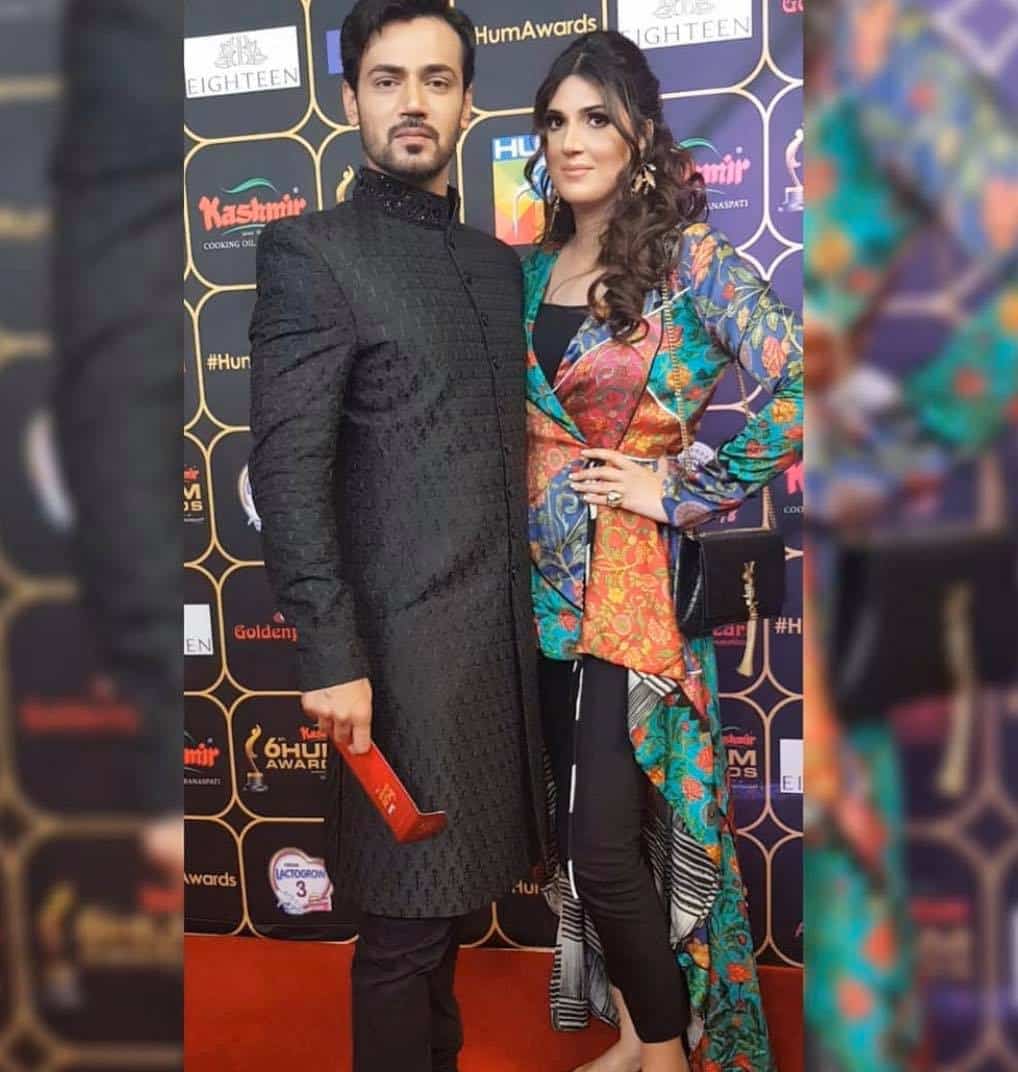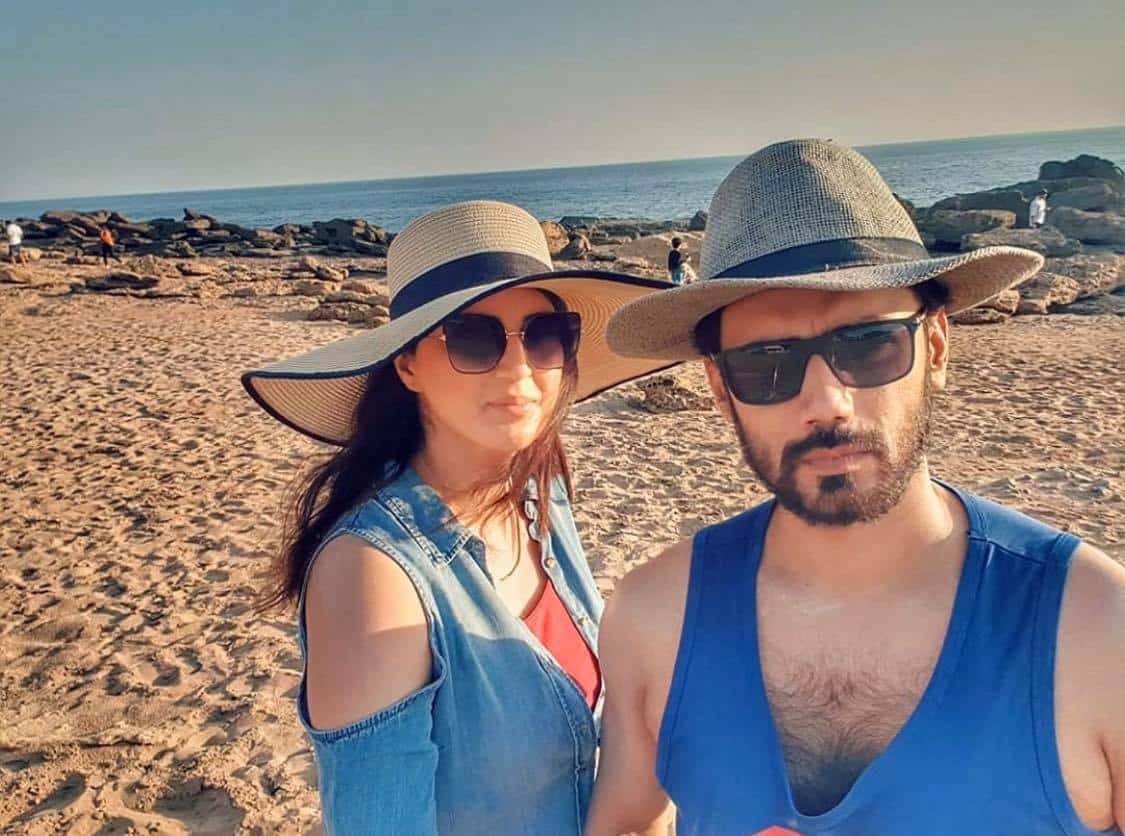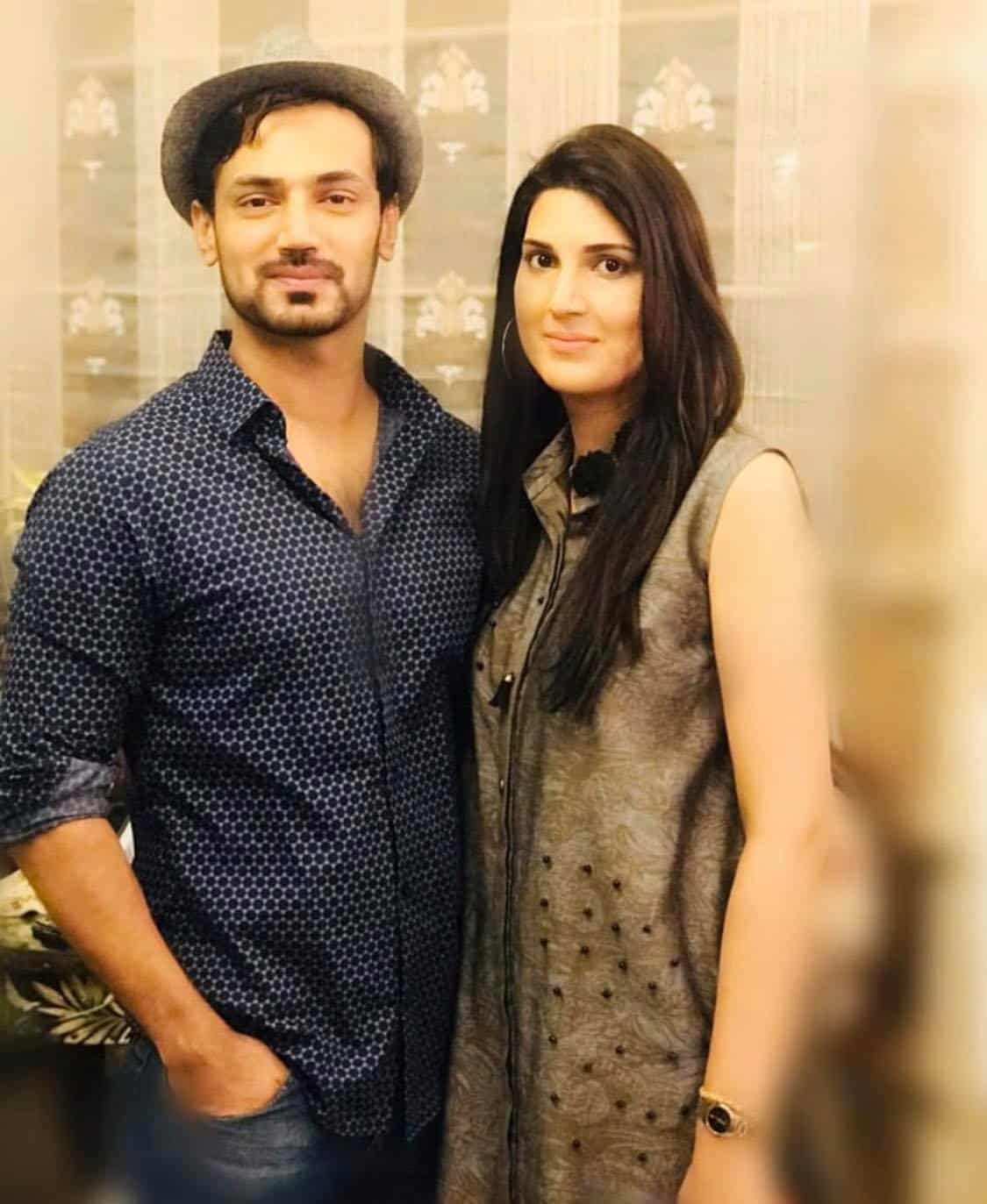 Faysal Qureshi's Wife Sana Faysal
Faysal Qureshi and Sana Faysal keep on posting their pictures together in which they are always seen having happy family time. Sana Faysal has also been seen on Faysal's morning show often. In the past 2 years, Sana has accompanied Faysal to all the functions he has attended. It is really good to see this sweet couple being happy together.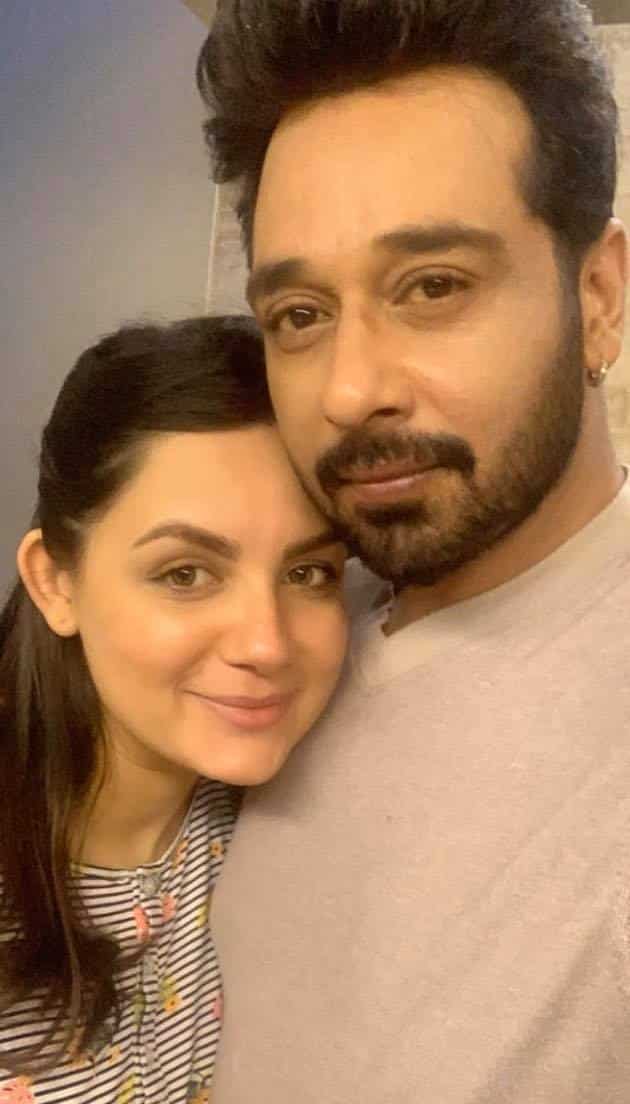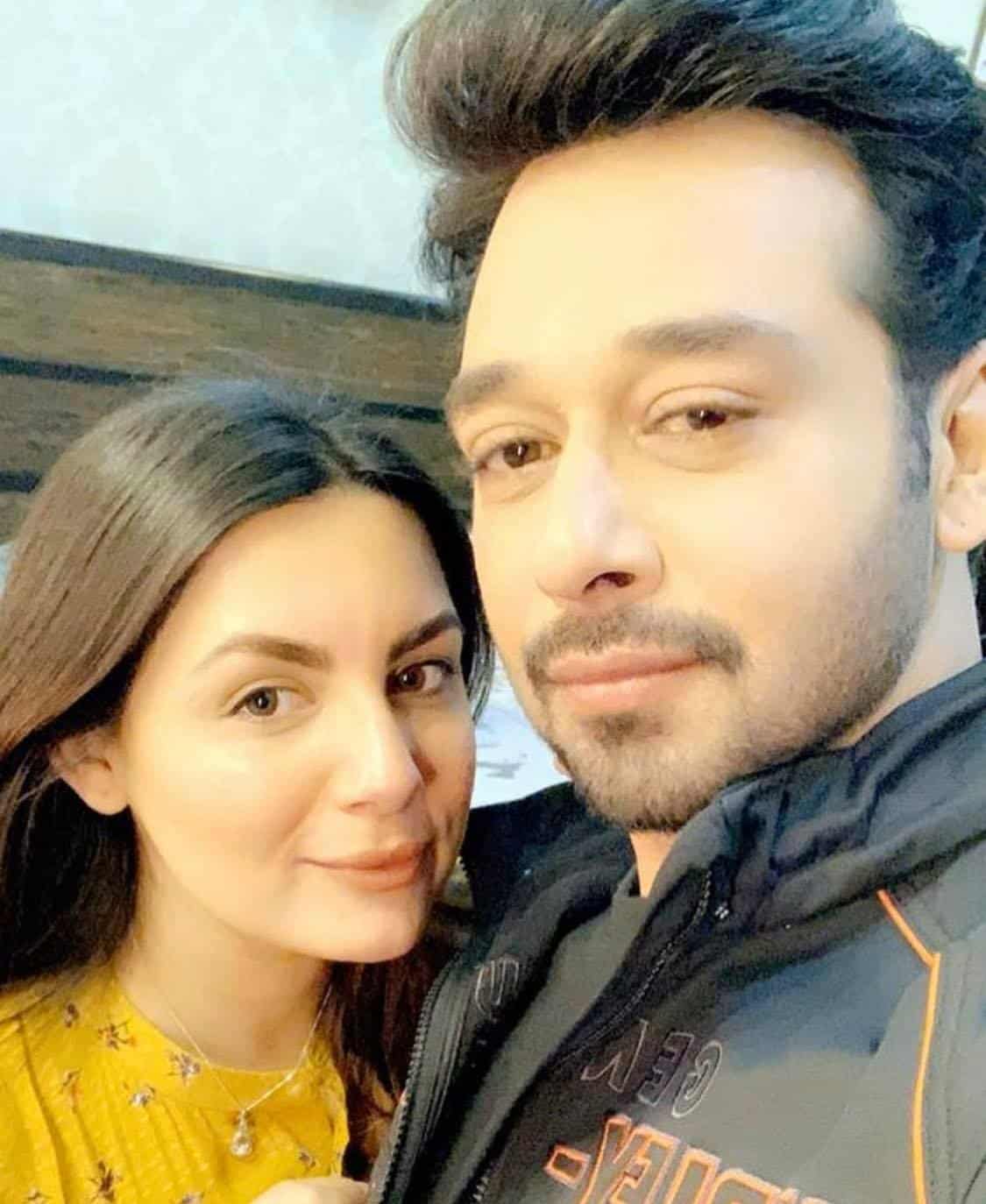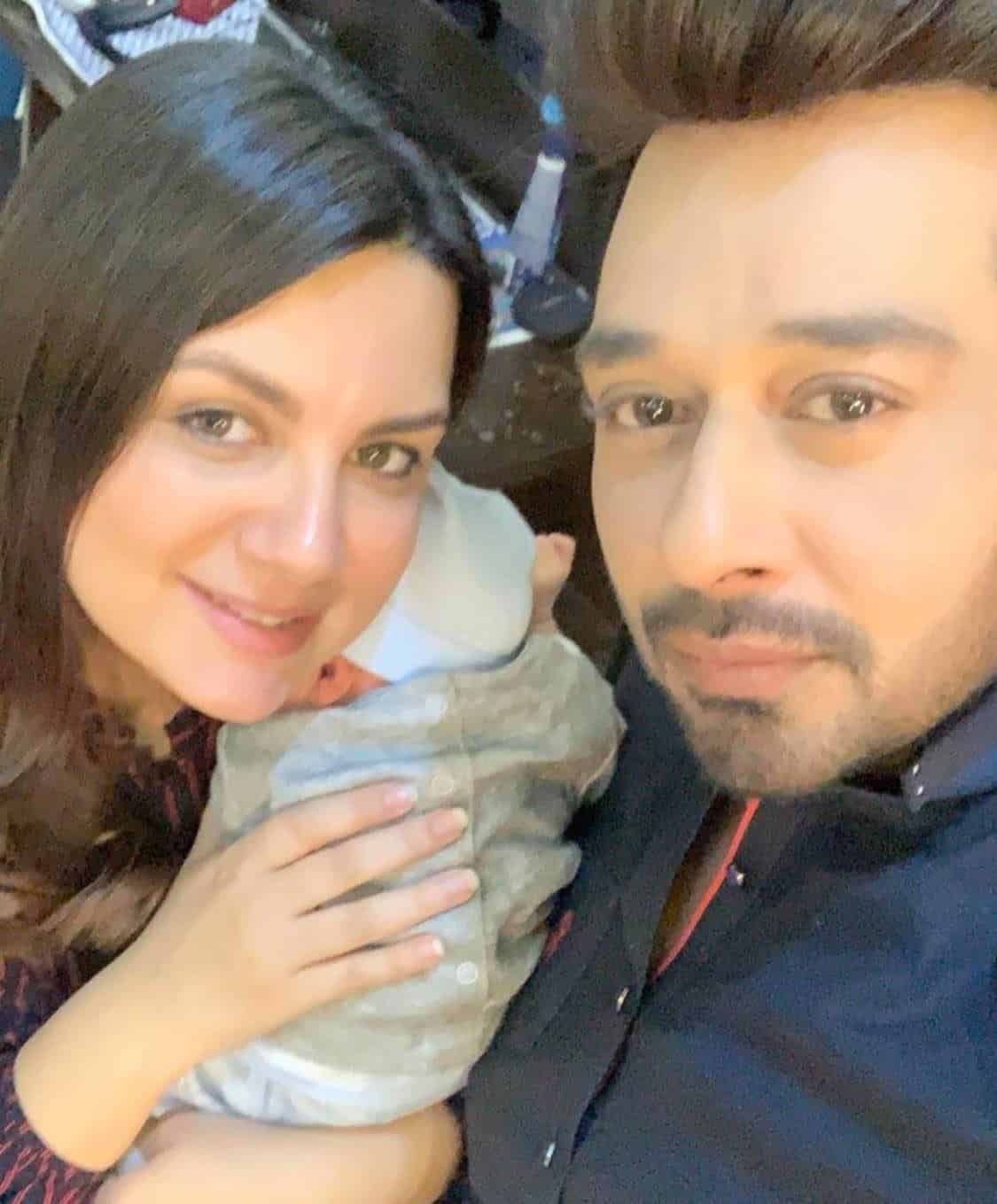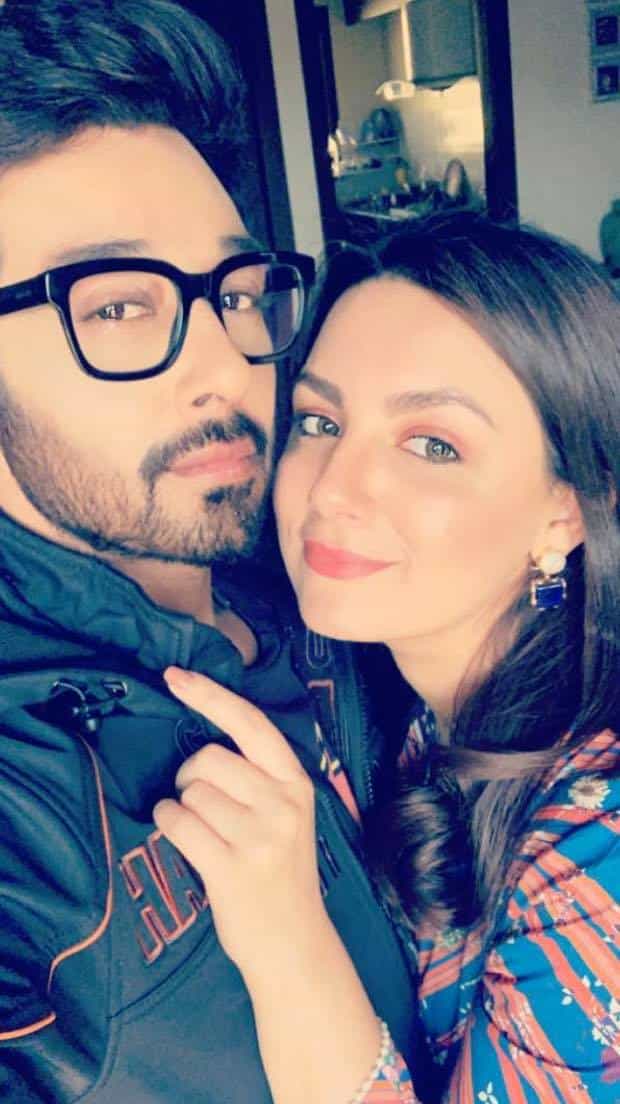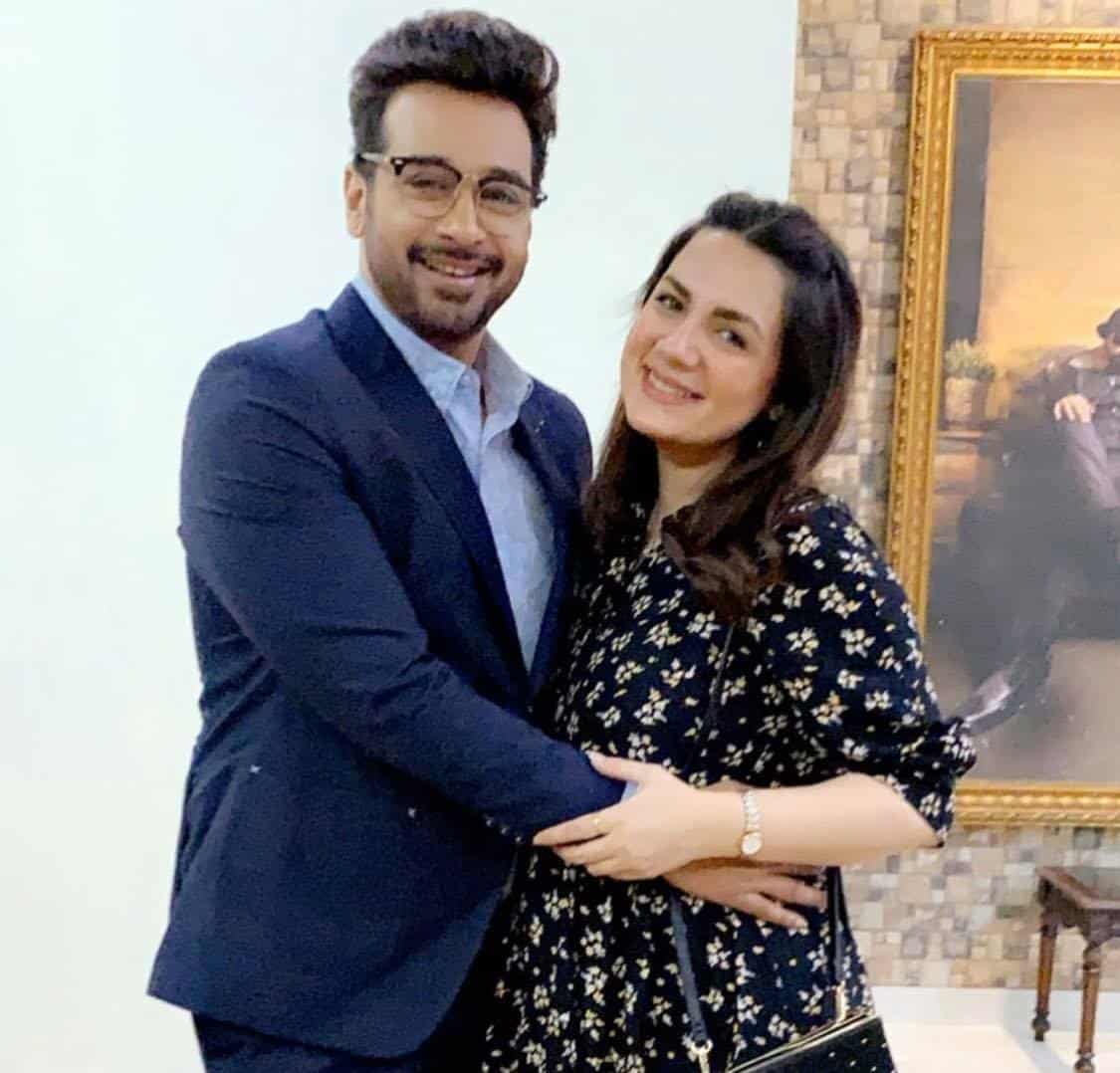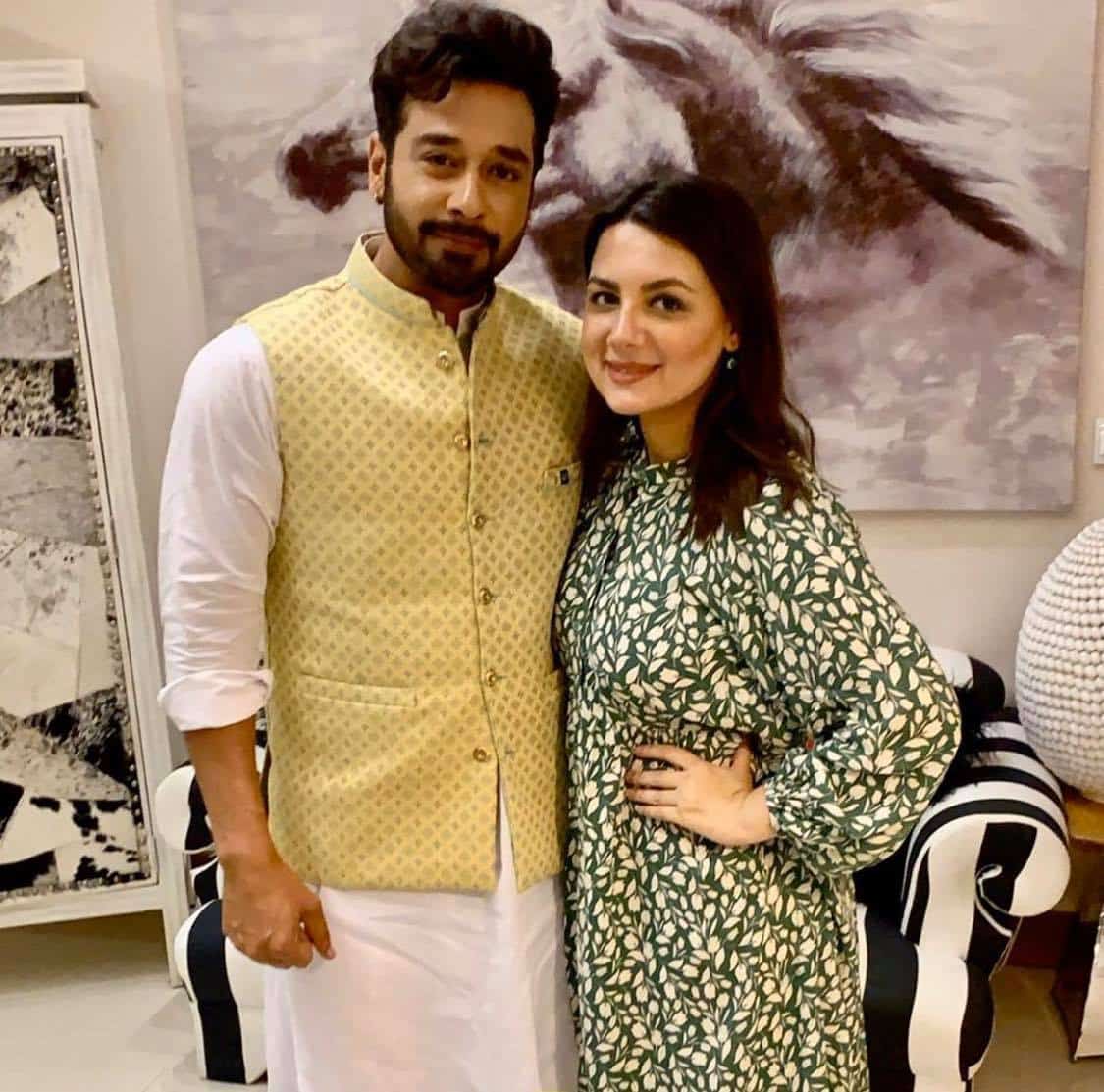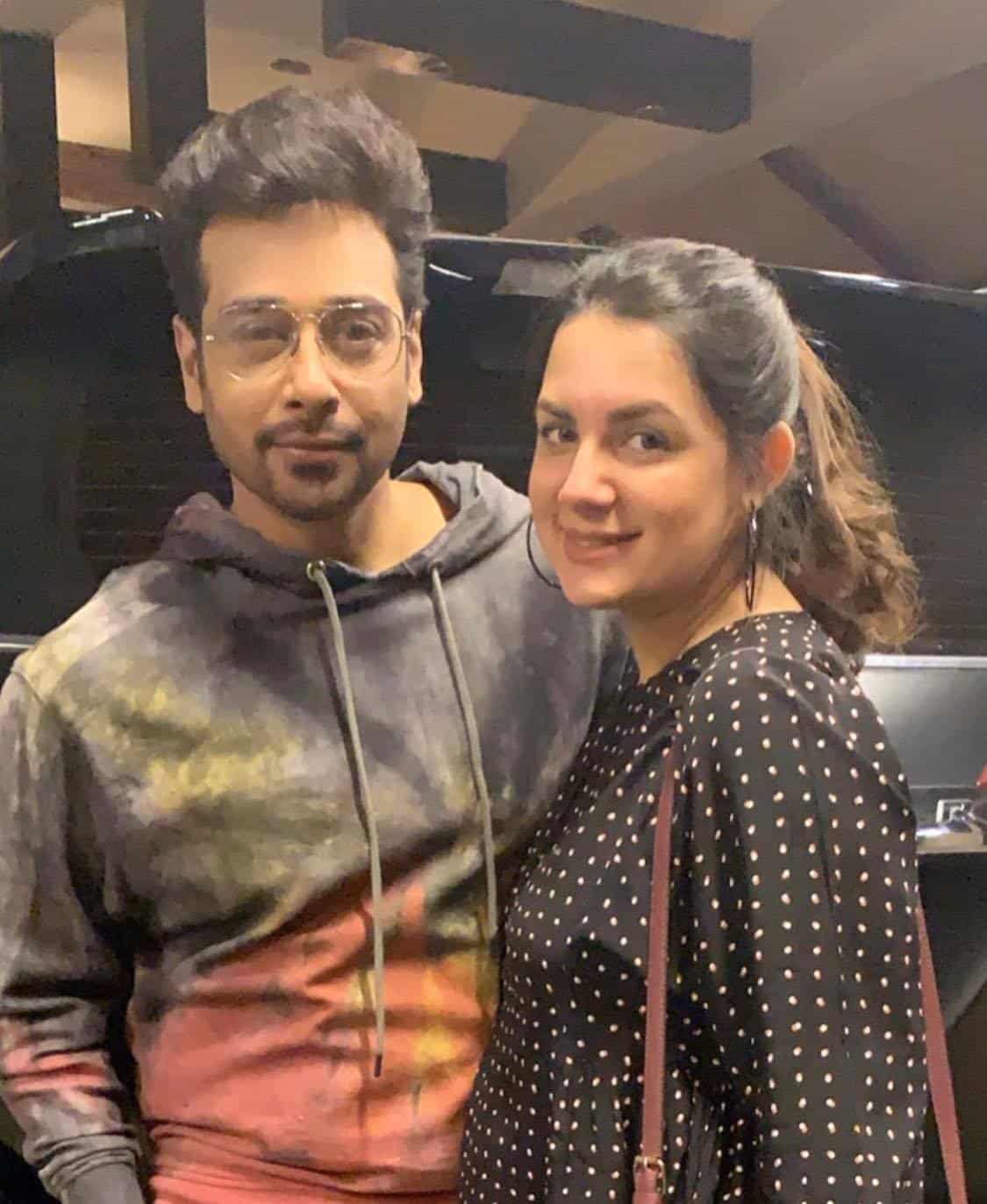 Atif Aslam's Wife Sara Bharwana
Atif Aslam's wife Sara Bharwana is another intelligent woman who has contributed to her husband's success. Atif Aslam considers his wife a blessing of Allah. Sara very often is seen with Atif Aslam in award shows and other functions. They also spend quality time together and make sure they share pictures with their fans.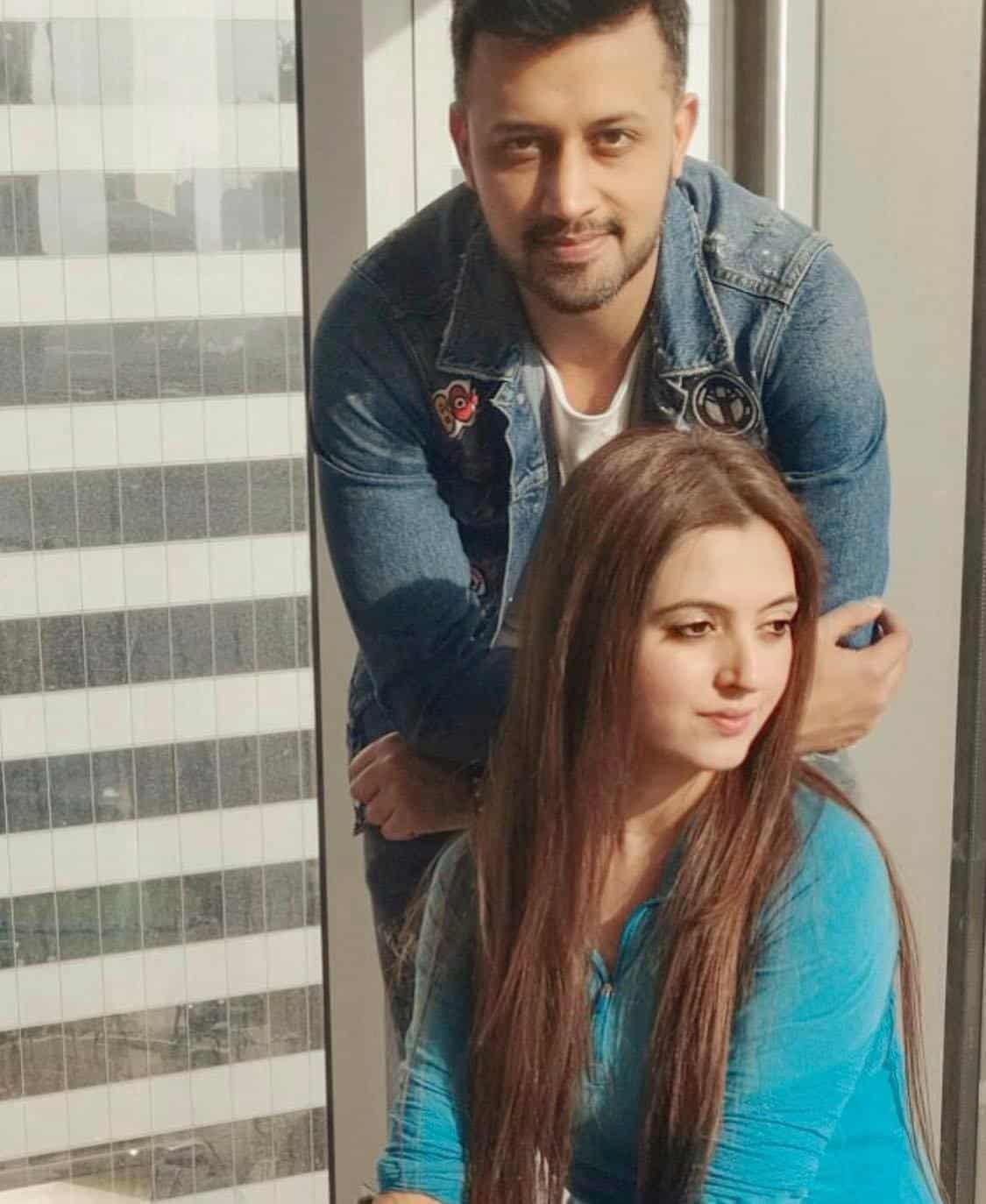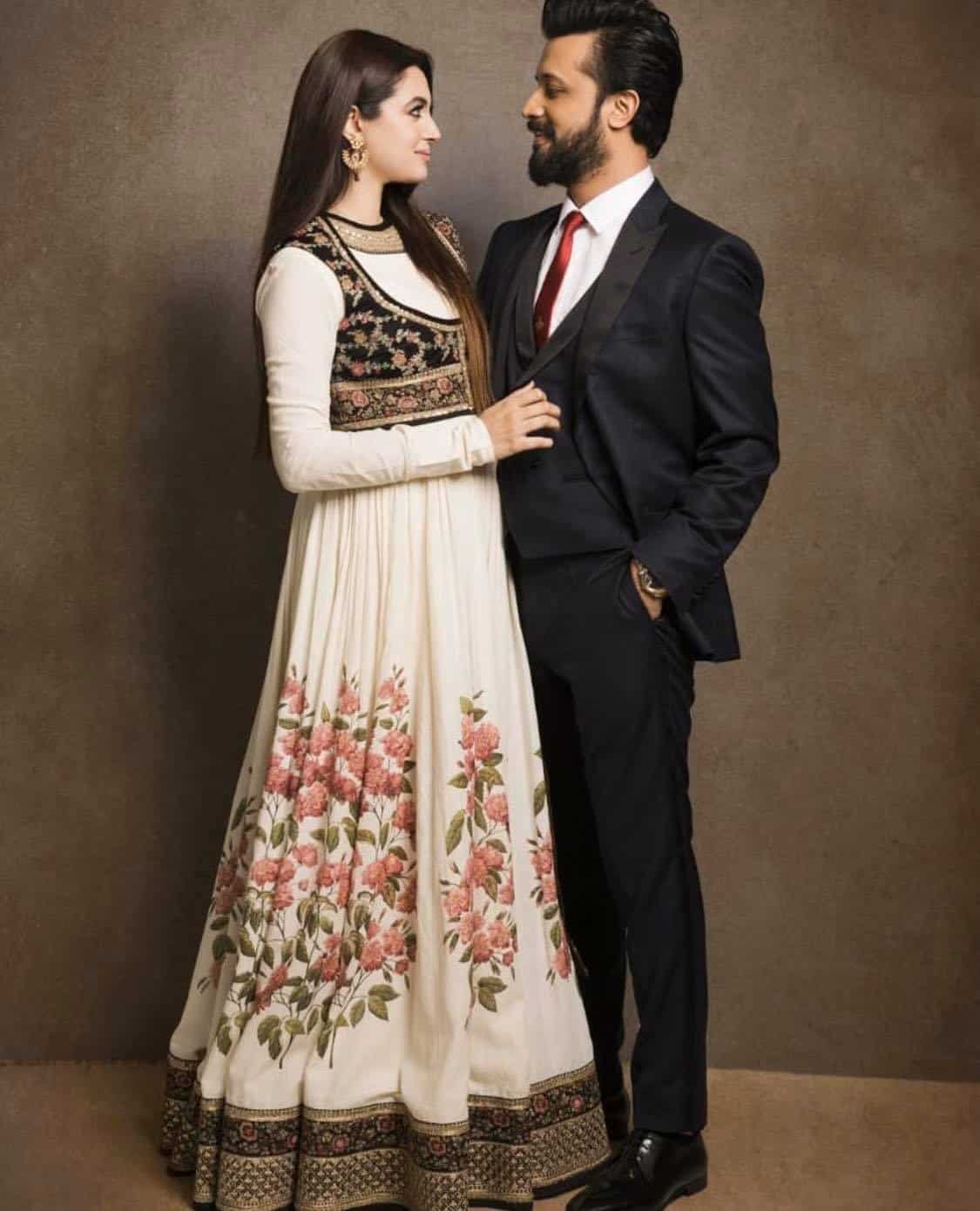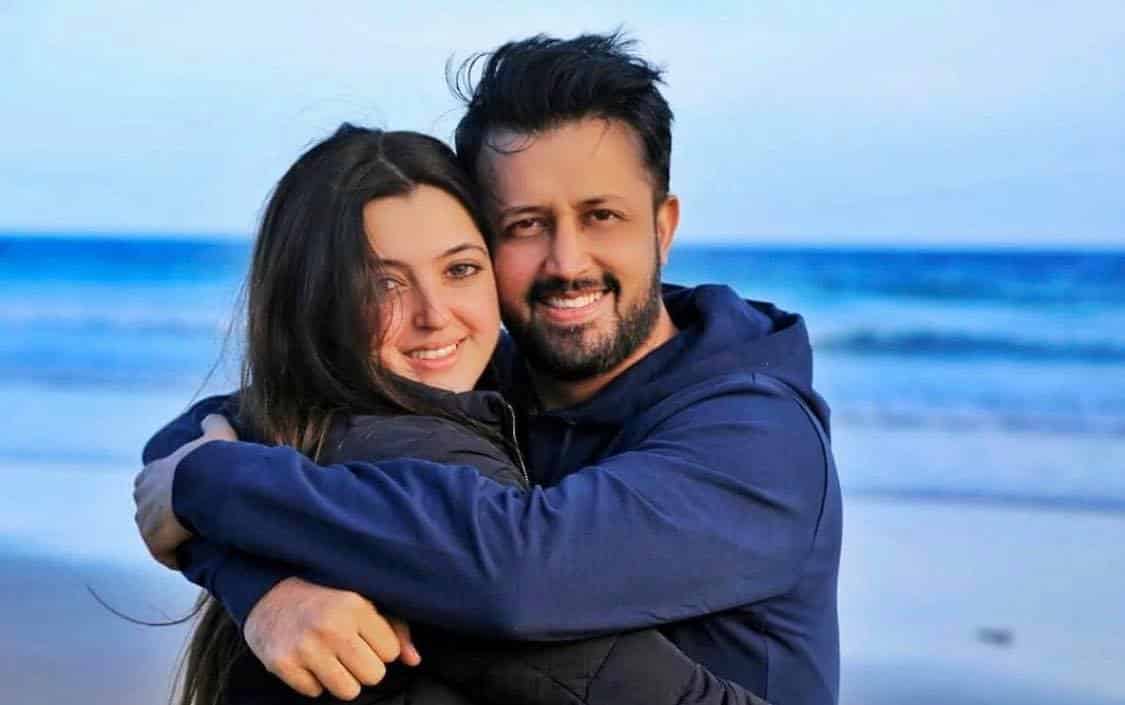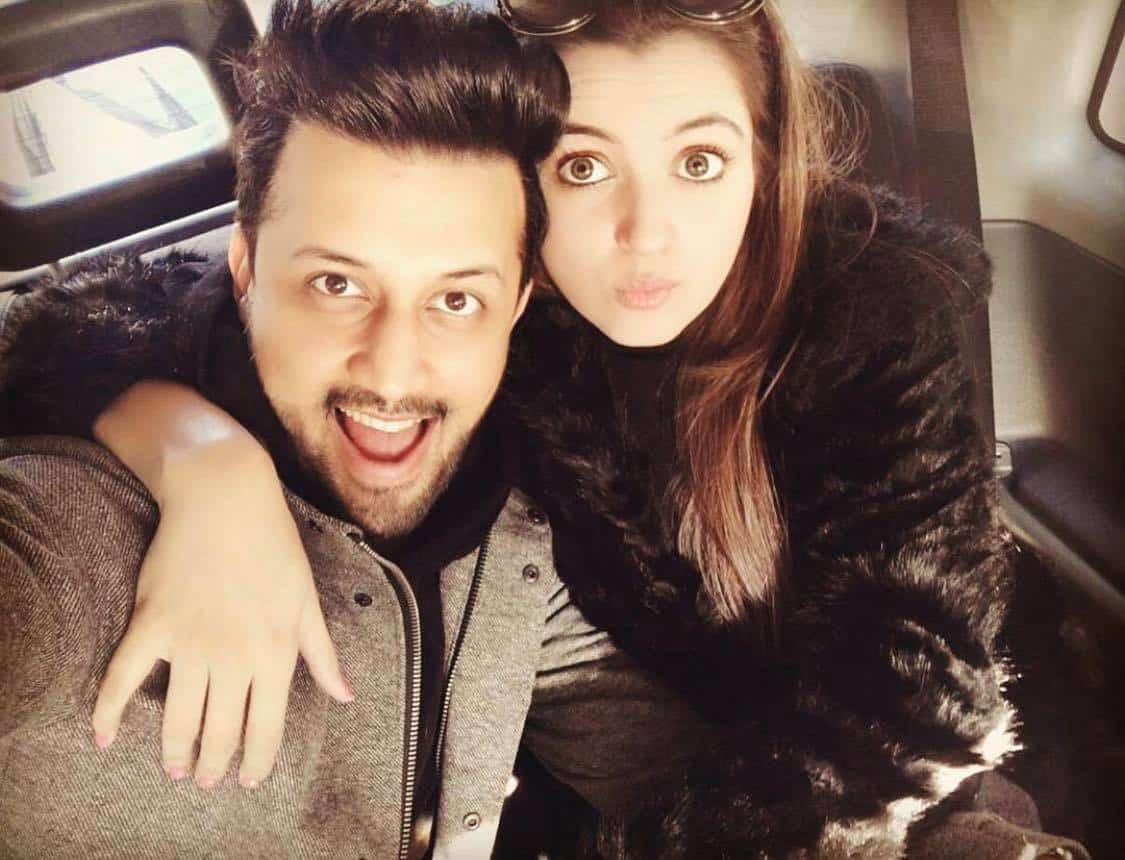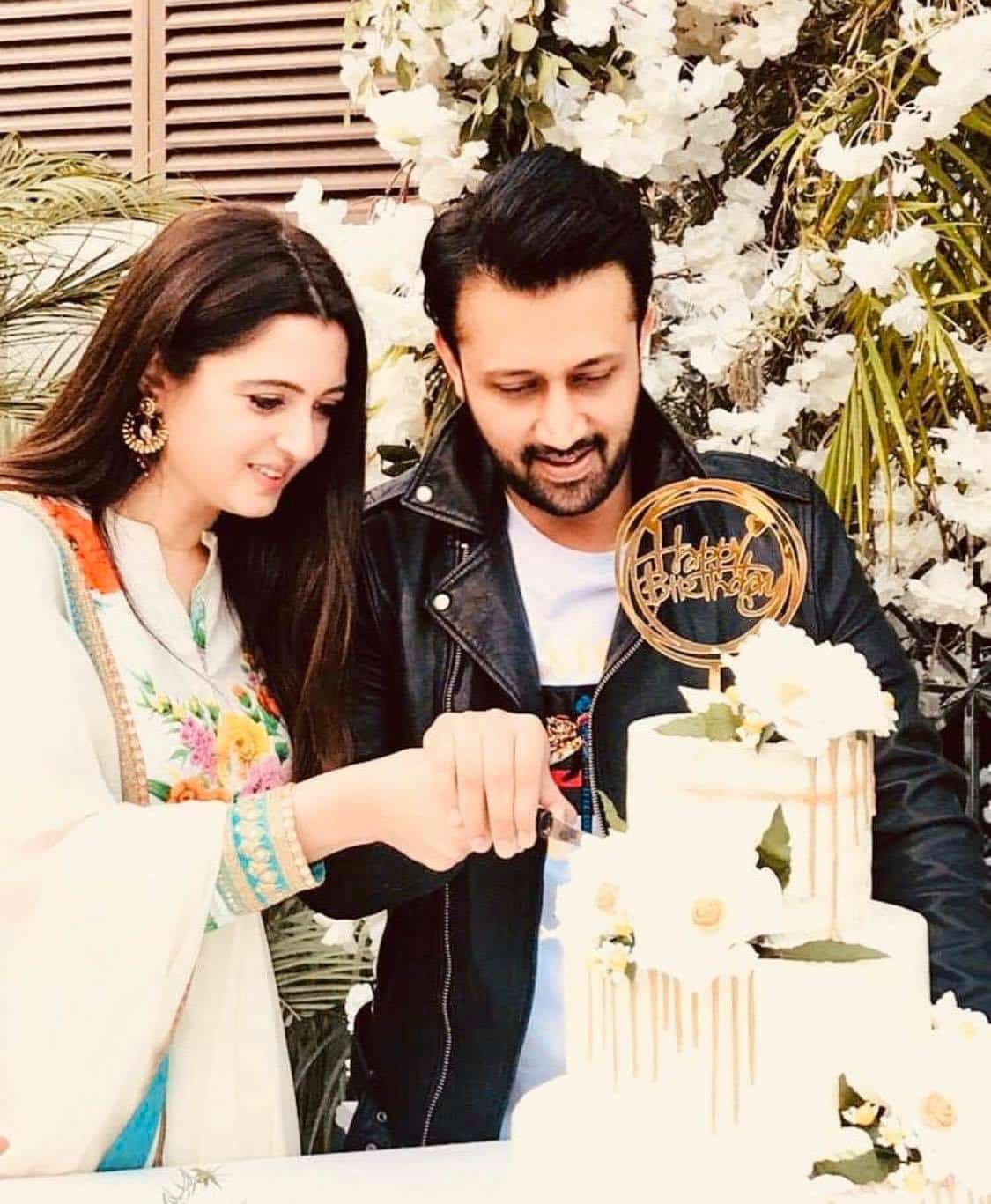 Noman Ijaz's Wife Rabia Noman
Noman Ijaz and his wife Rabia Noman's love story is something out of a romantic fairytale. The best thing about them is that their relationship has stood the test of time. Rabia Noman is graceful and stylish, she has recently started making more public appearances. In interviews, Noman Ijaz shared how his wife brings balance to his life and without her, he couldn't have made it this far.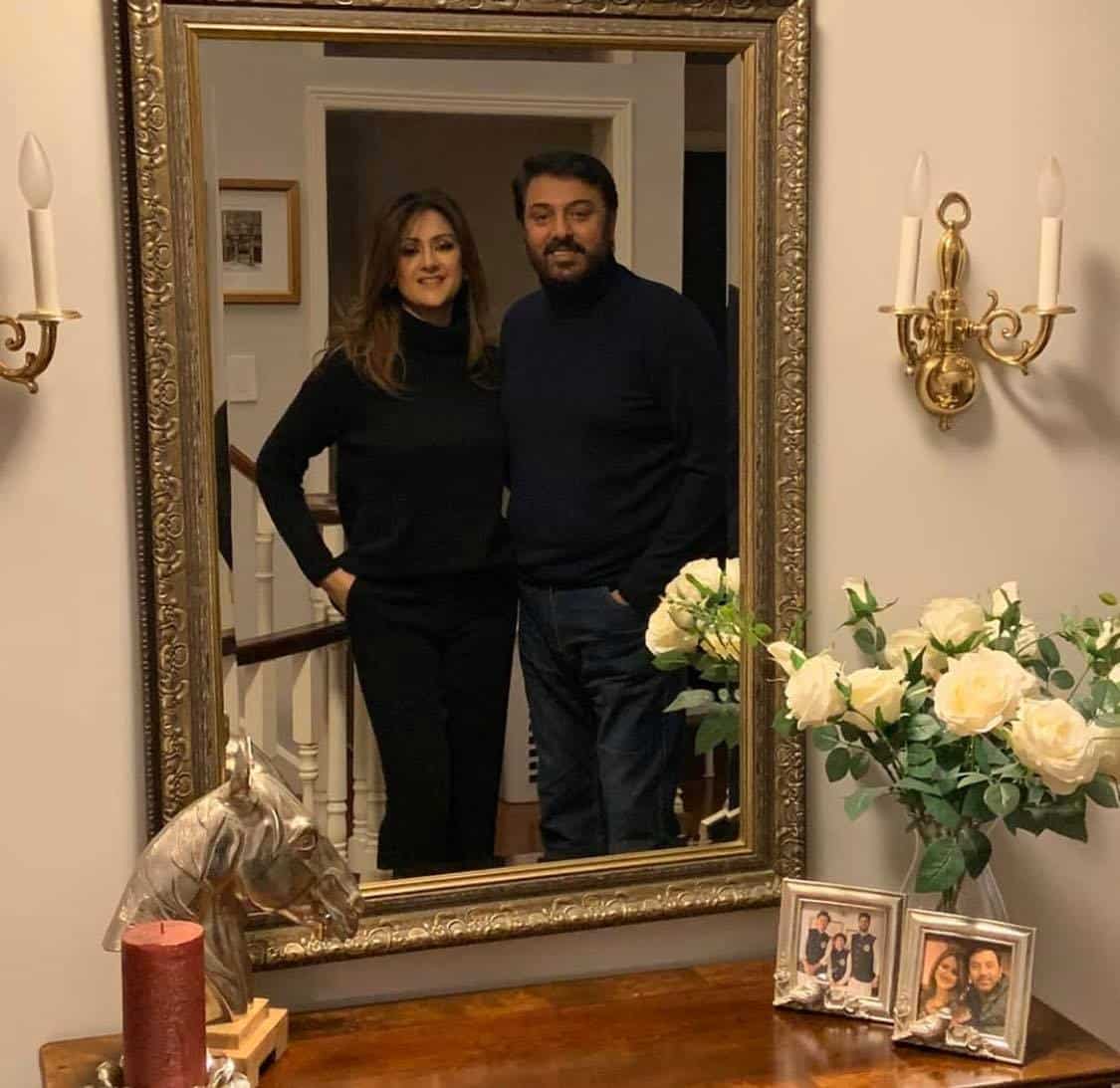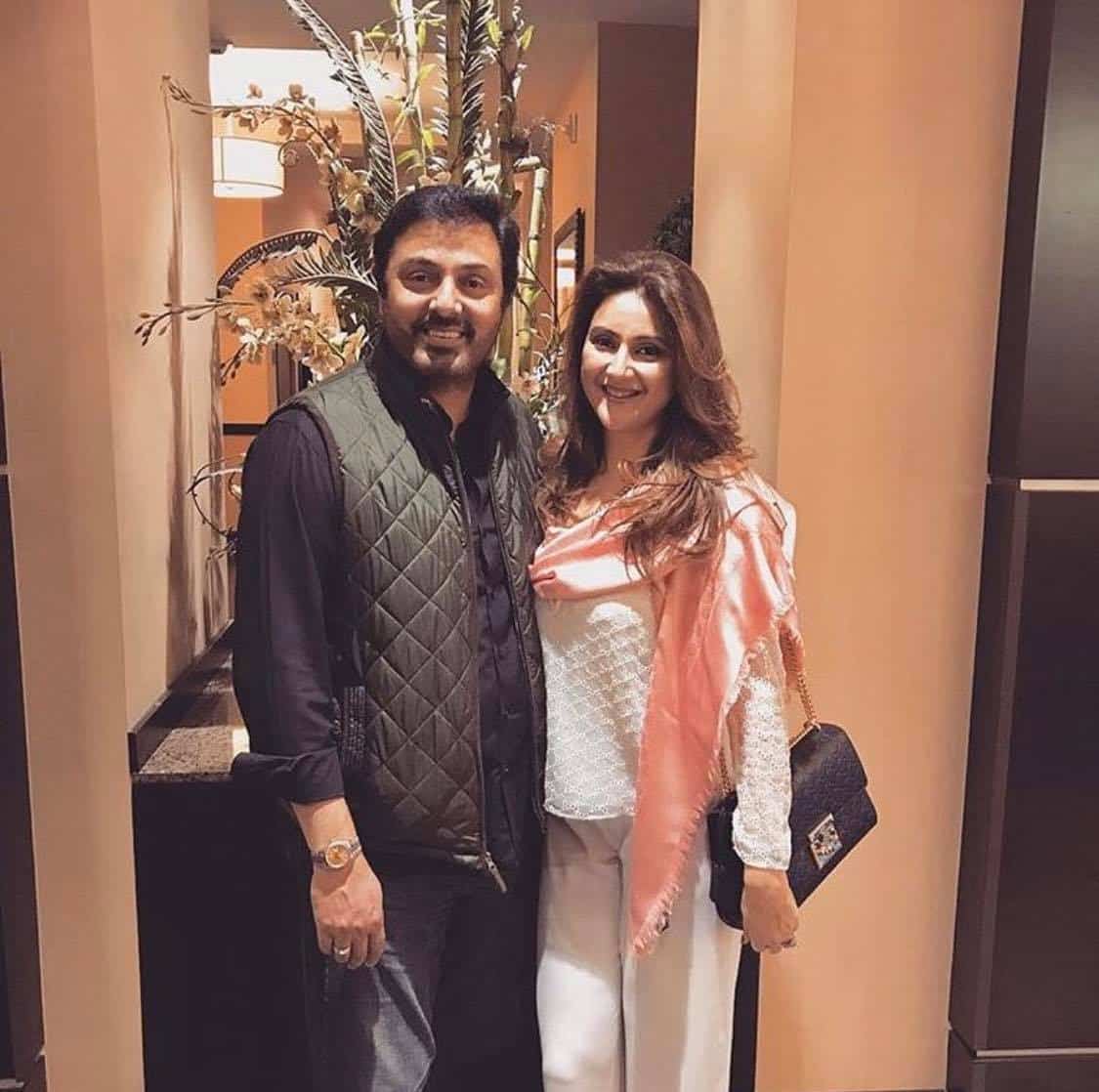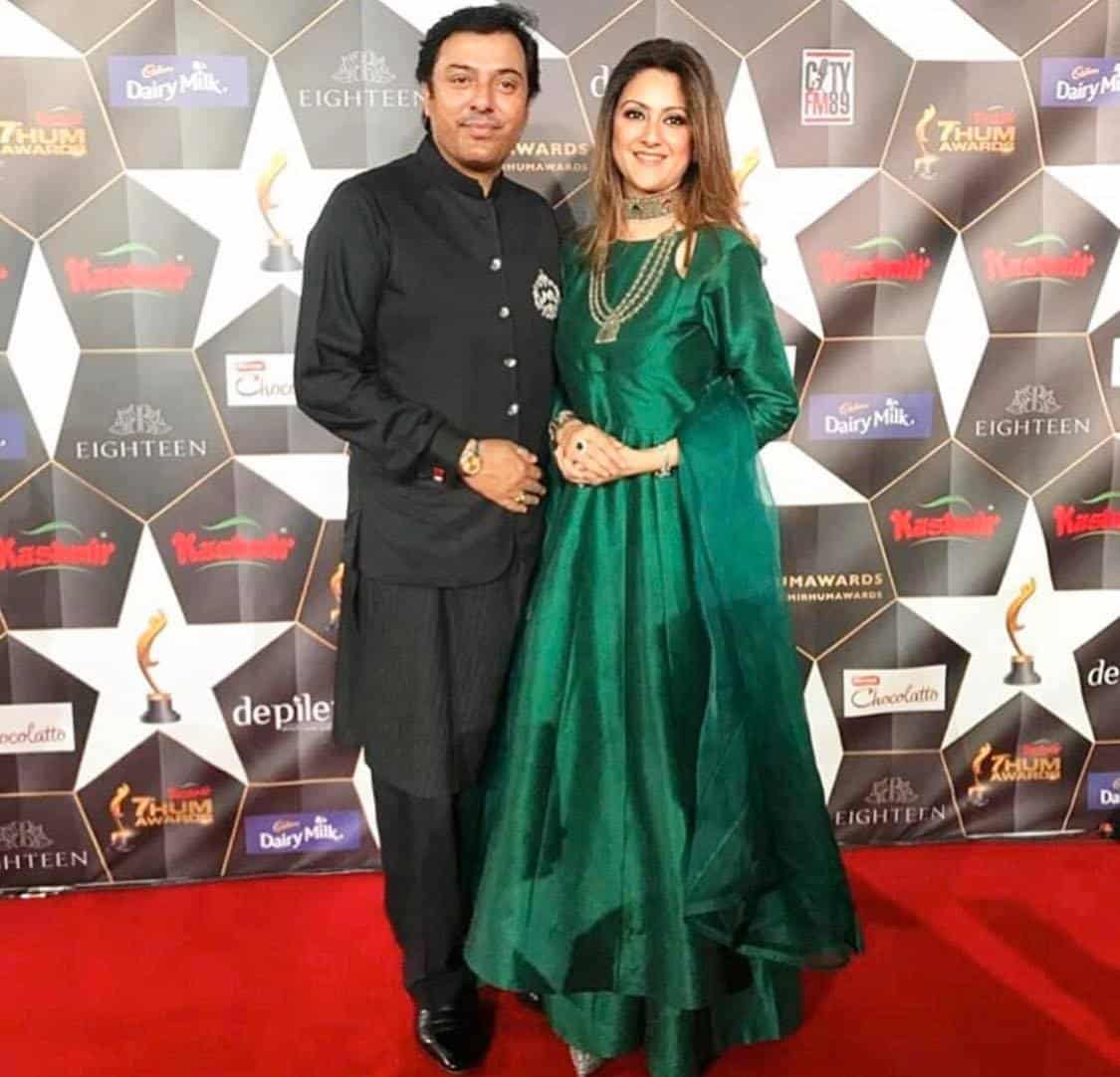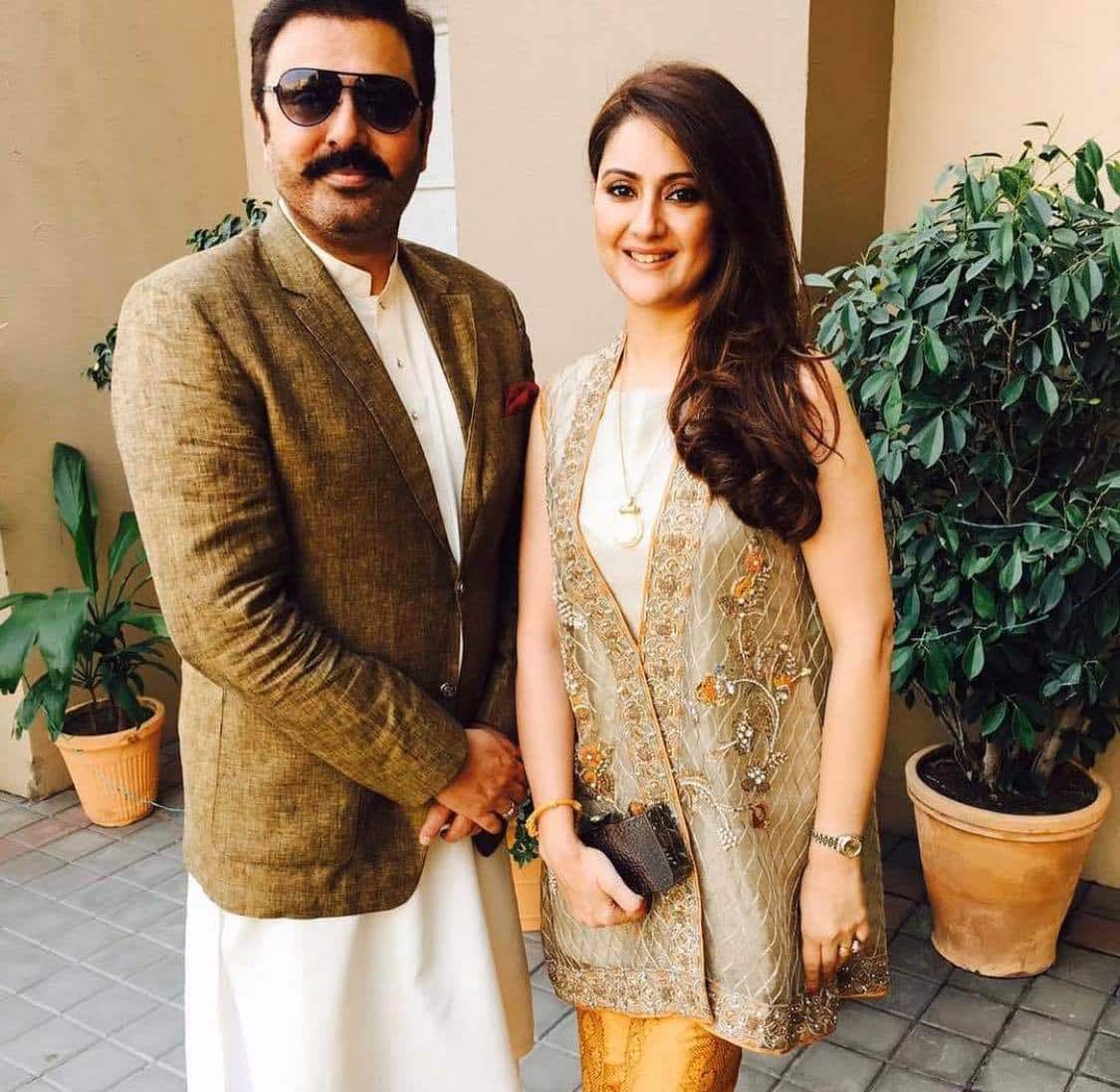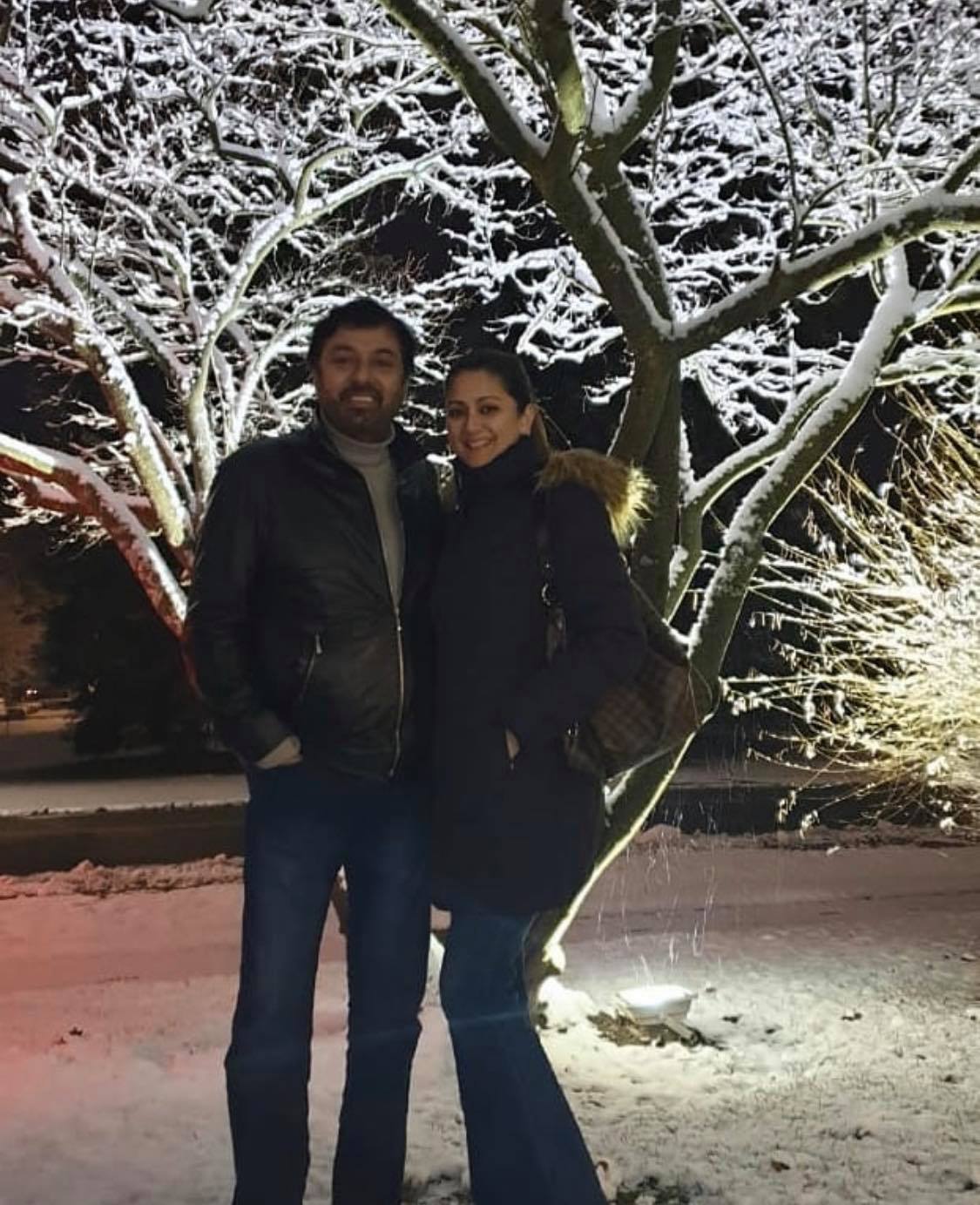 Danish Taimoor's Wife Ayeza Khan
Ayeza Khan is a celebrity wife who is just as popular and talented as her husband. Ayeza Khan makes sure that she gives her husband the support and love he needs to give every project he is a part of his best. Both of them having a wonderful relationship and very soon they will be sharing screen space in a drama.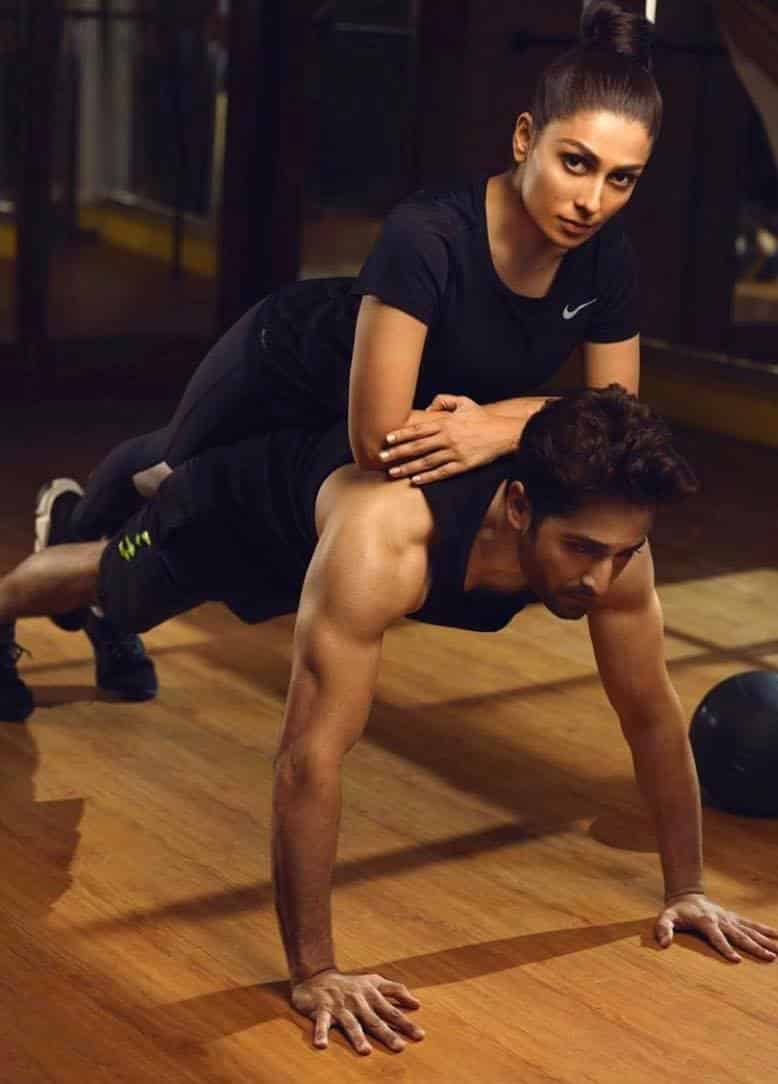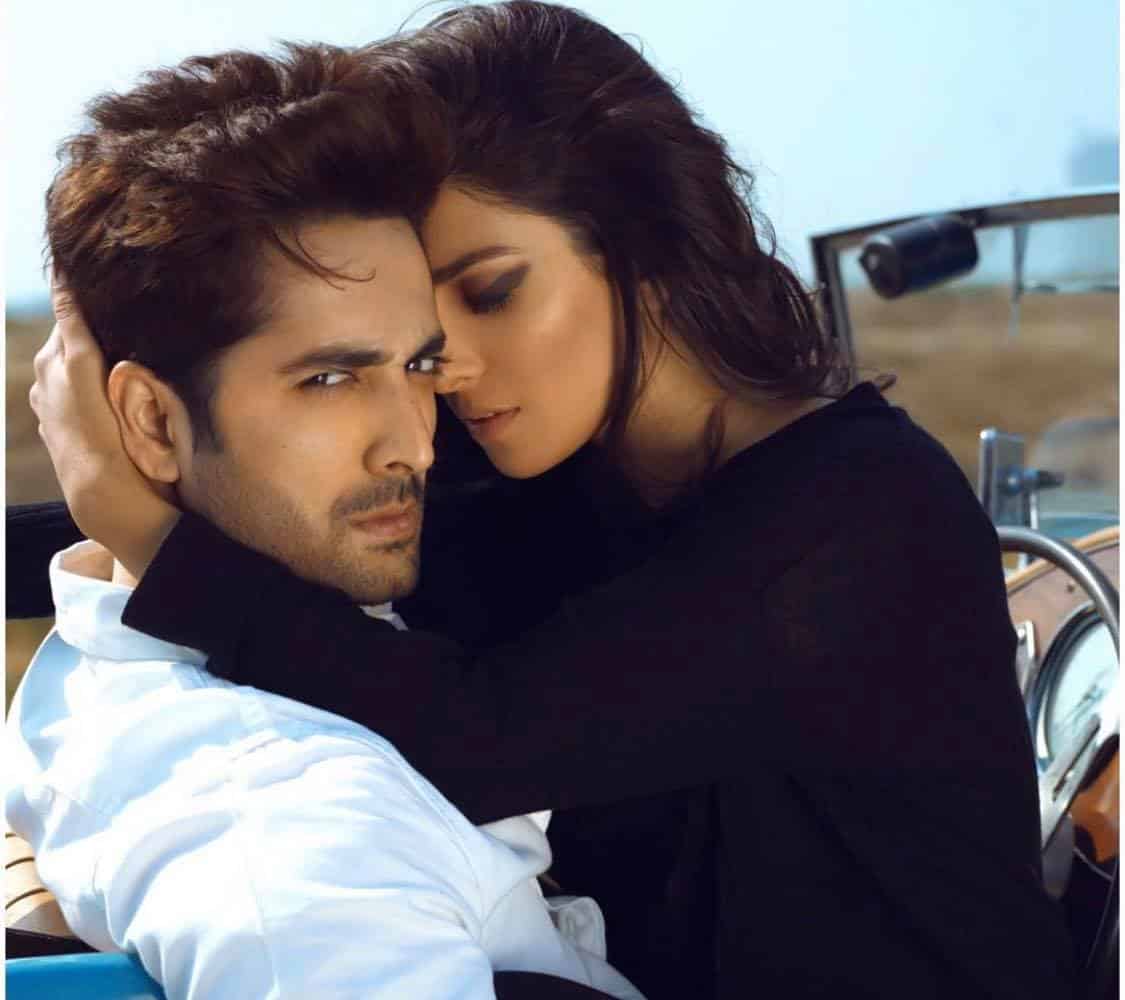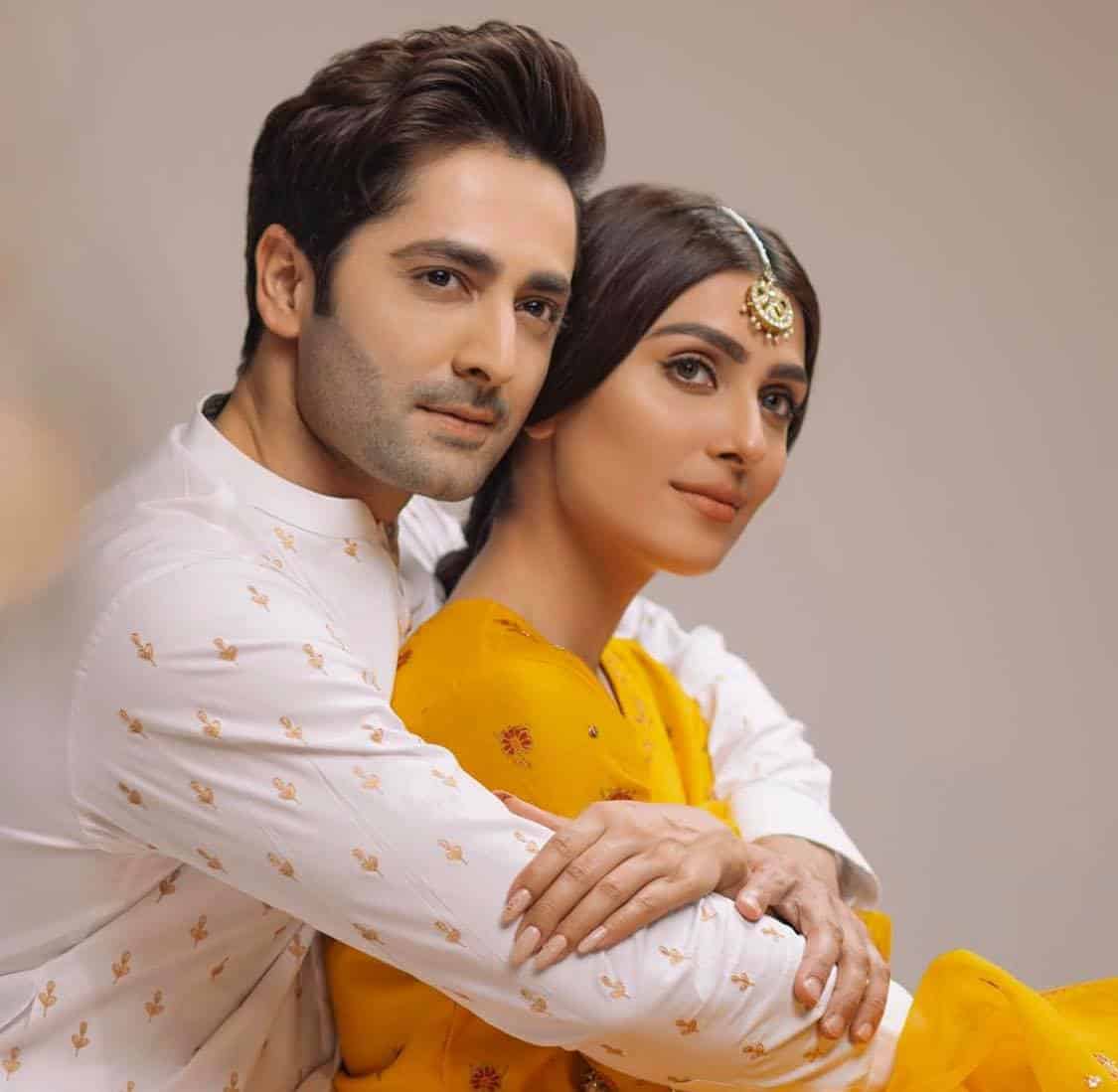 Muneeb Butt's Wife Aiman Khan
Muneeb Butt's celebrity wife Aiman Khan has always been by his side from the time when they were together as an engaged couple. Although Aiman and Muneeb got married recently but the fact that they have been with each other for many years now makes it apparent that Aiman Khan has played a big role in lending support to her husband.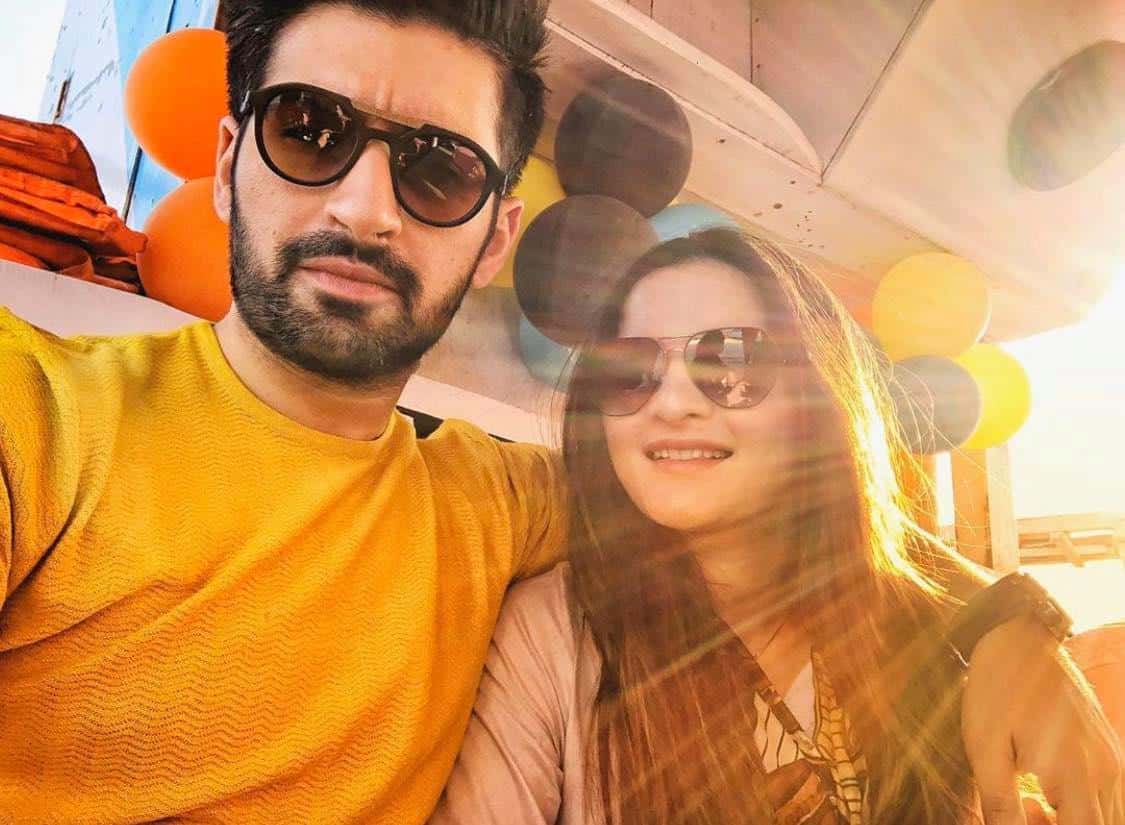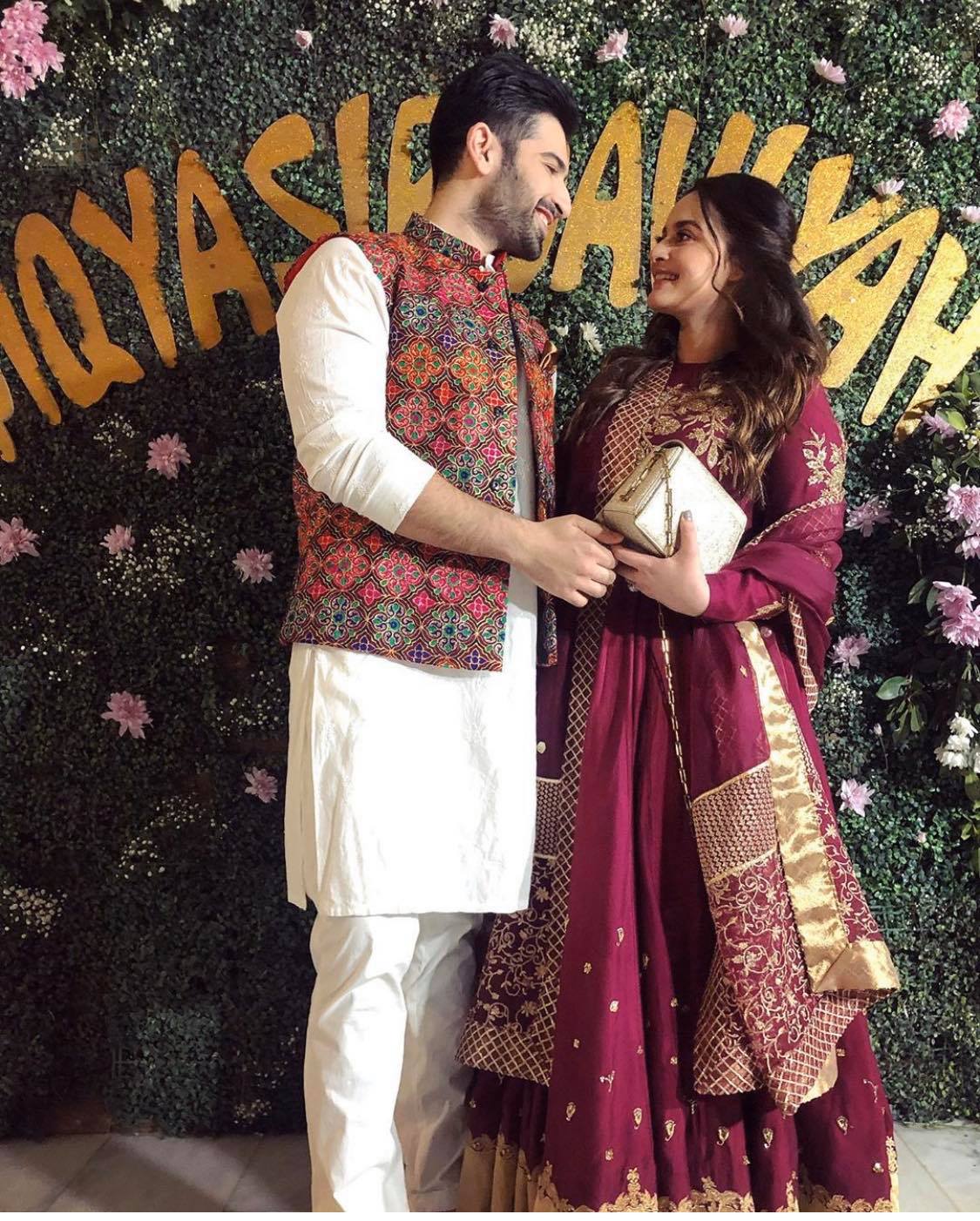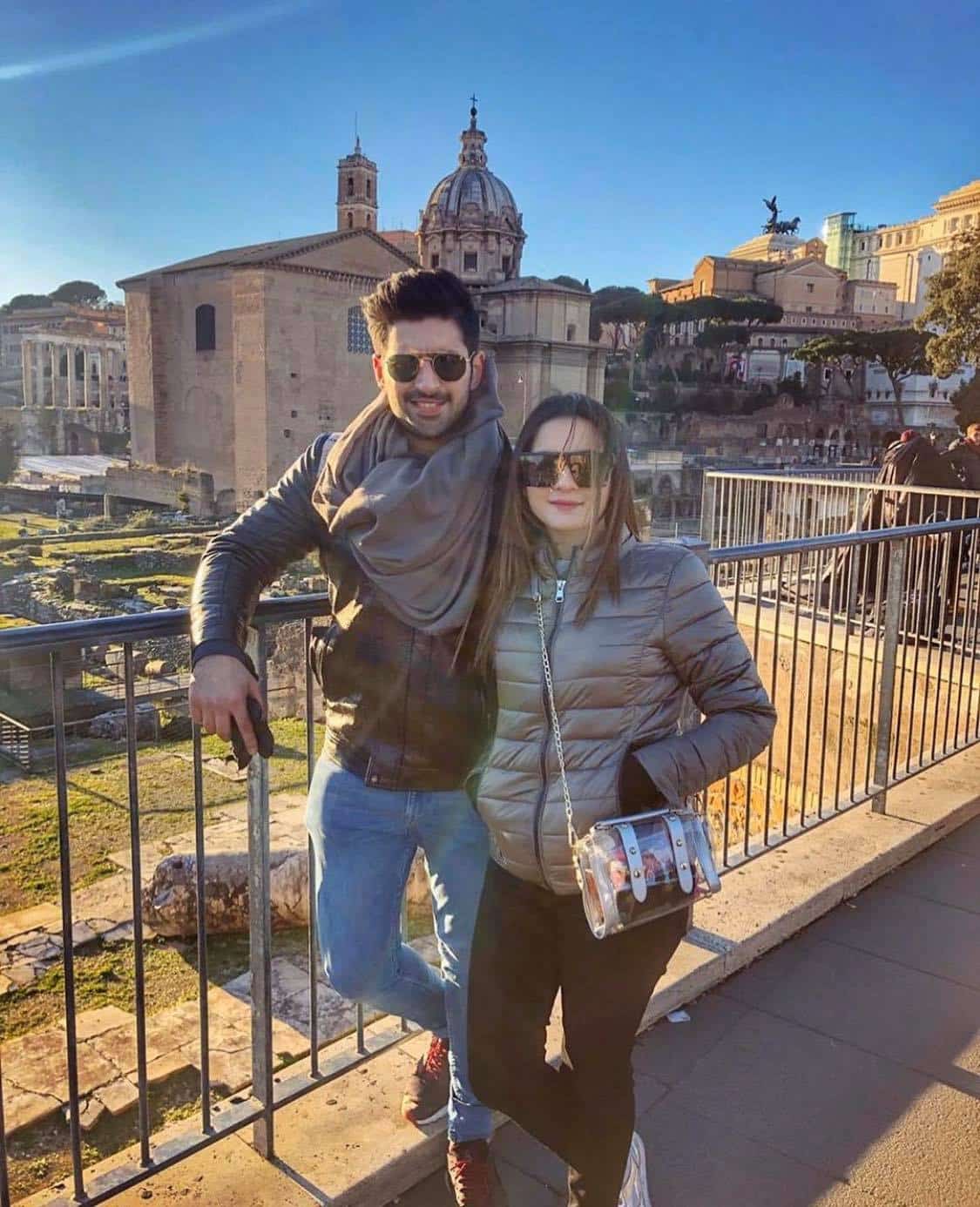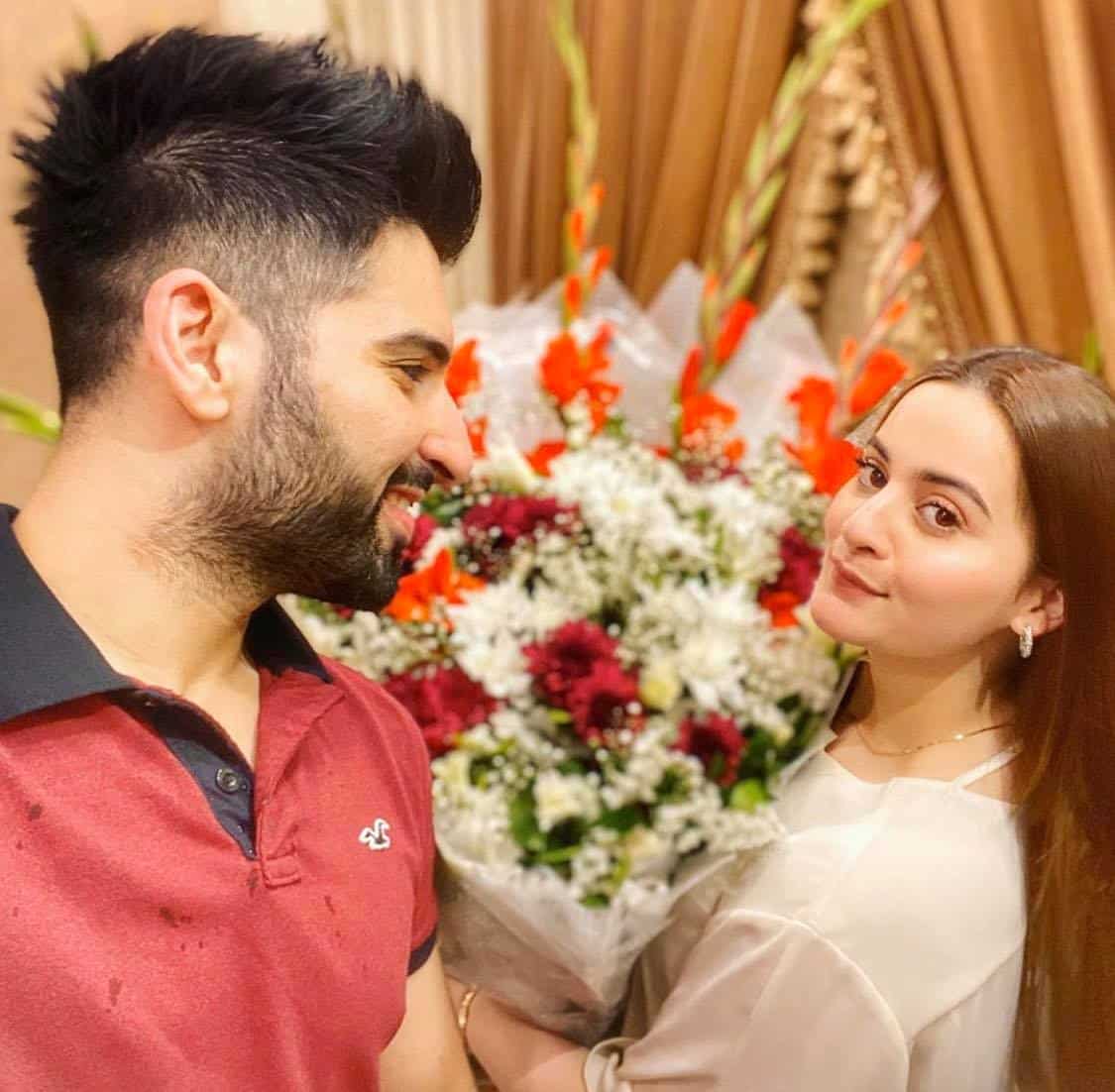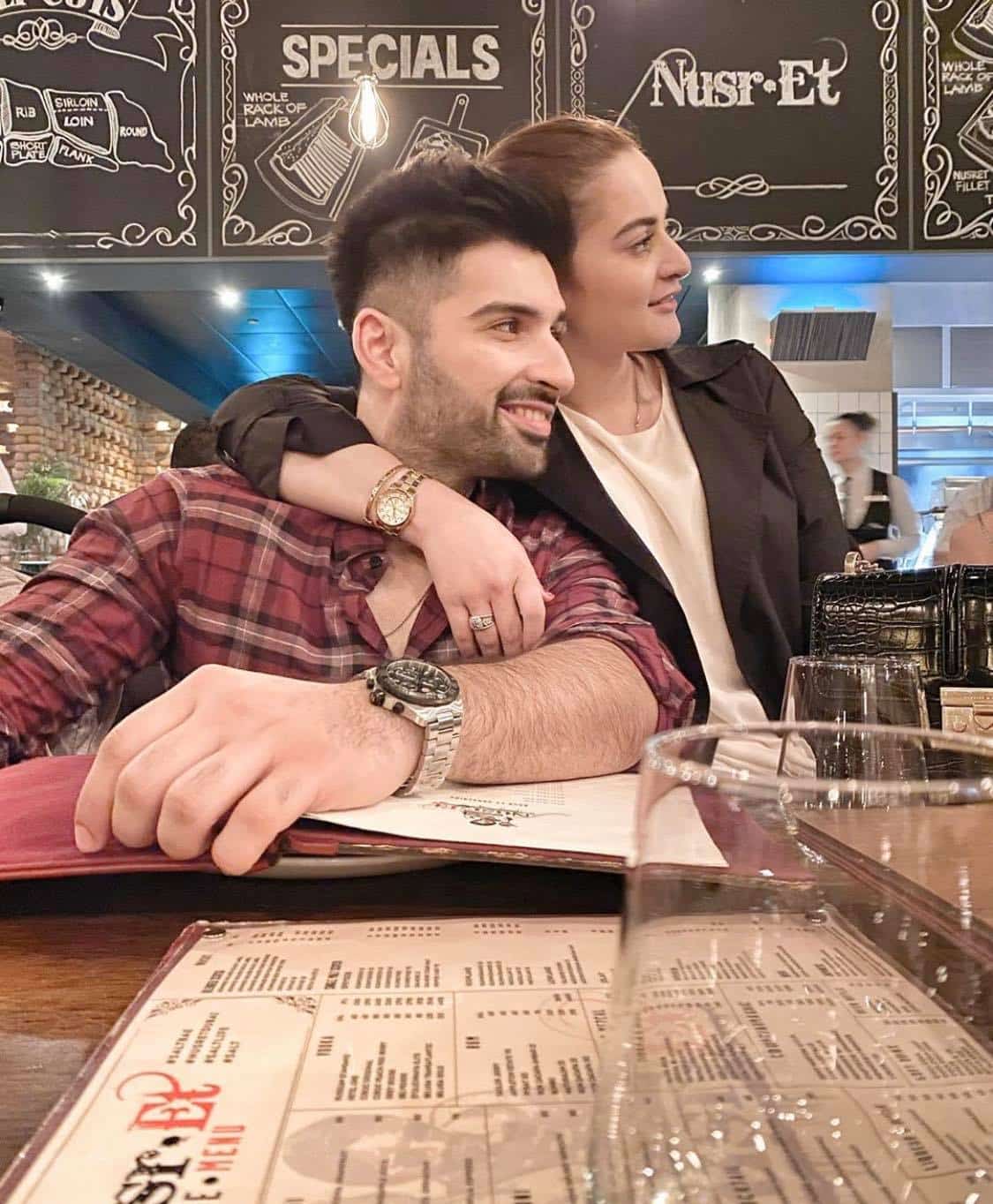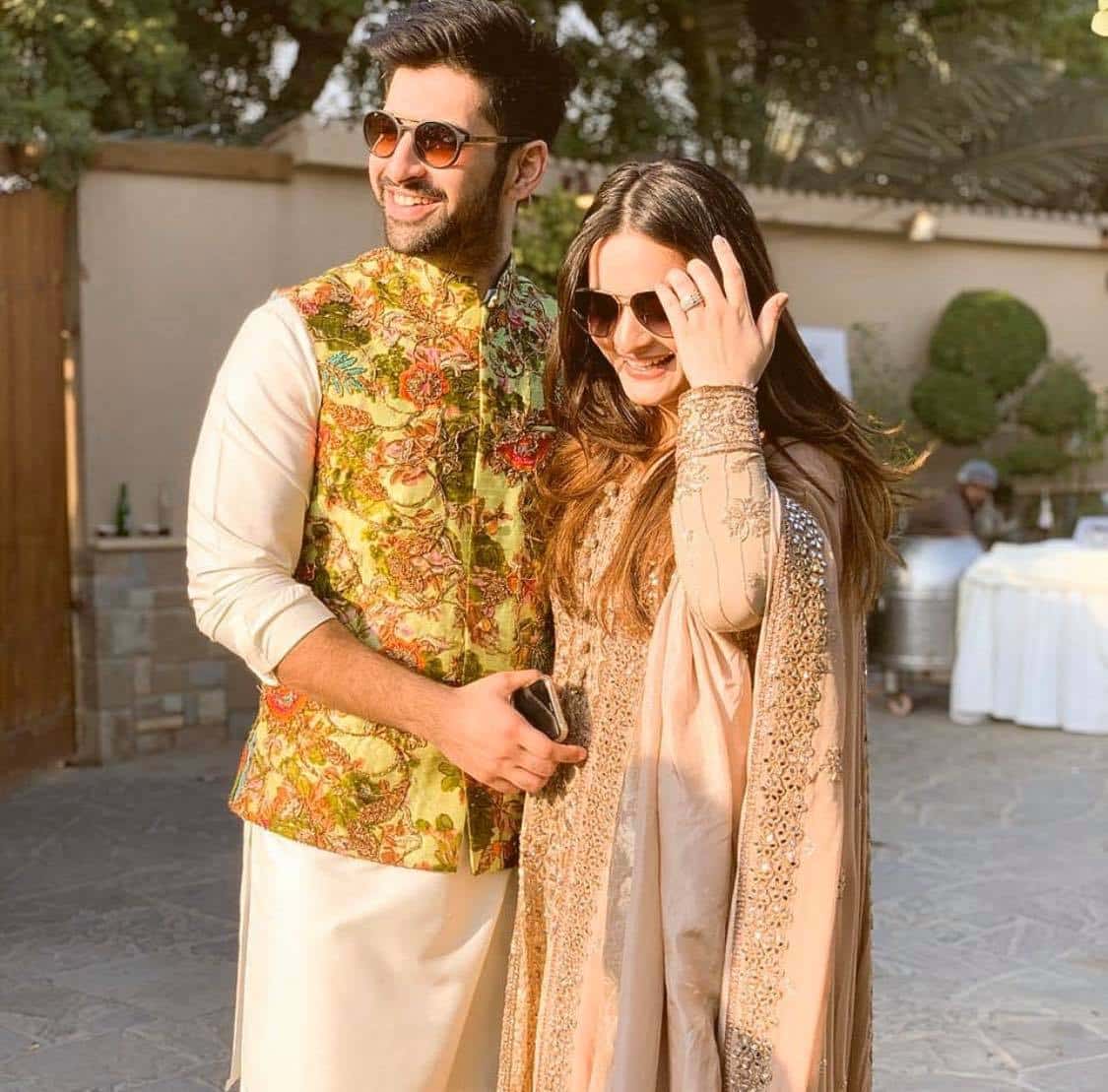 Ahad Raza Mir's Wife Sajal Aly
Ahad Raza Mir and Sajal Ali just got married but before getting married, they were in a close relationship for a few years. Sajal Aly was always there by Ahad Raza Mir's side. When the Ko Ko Korina controversy happened, Sajal Aly spoke up for him even though she never gets into any controversies.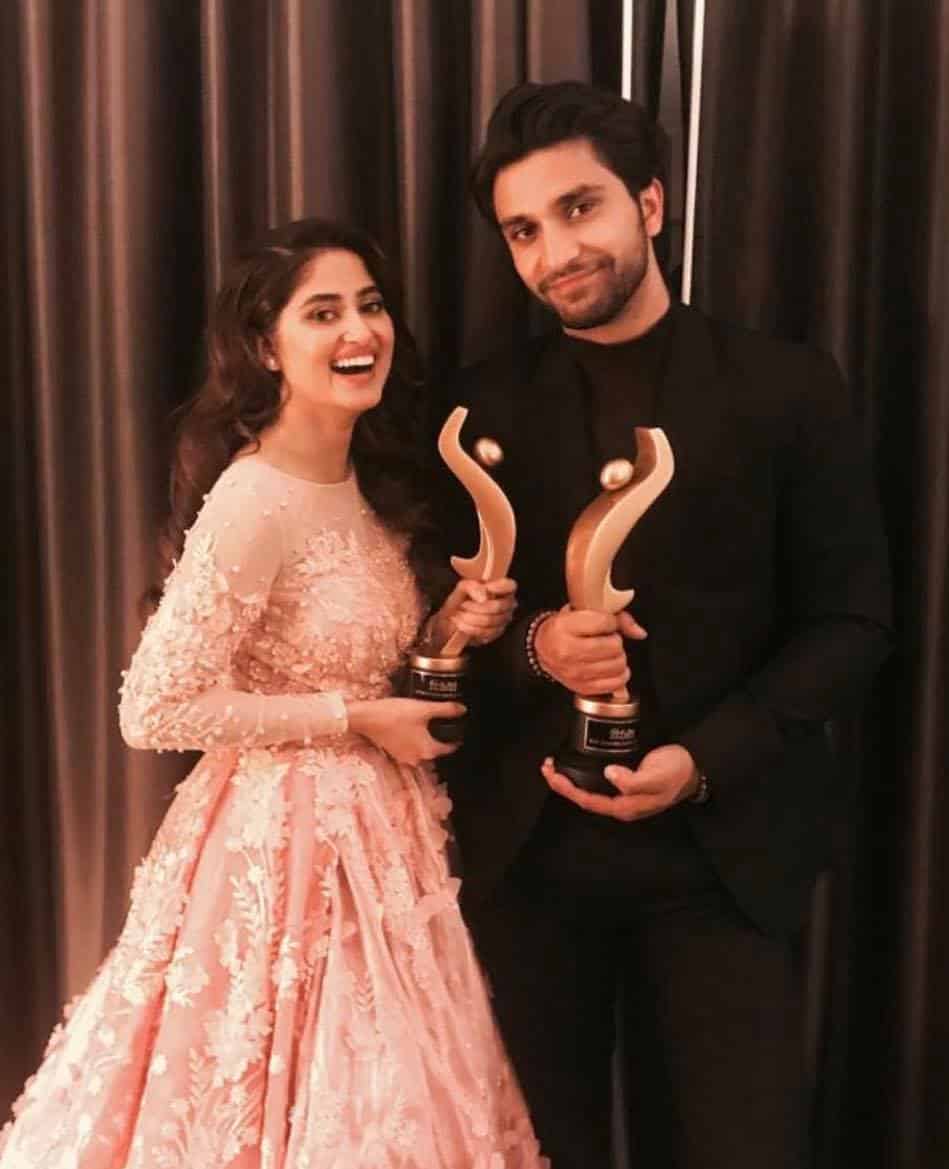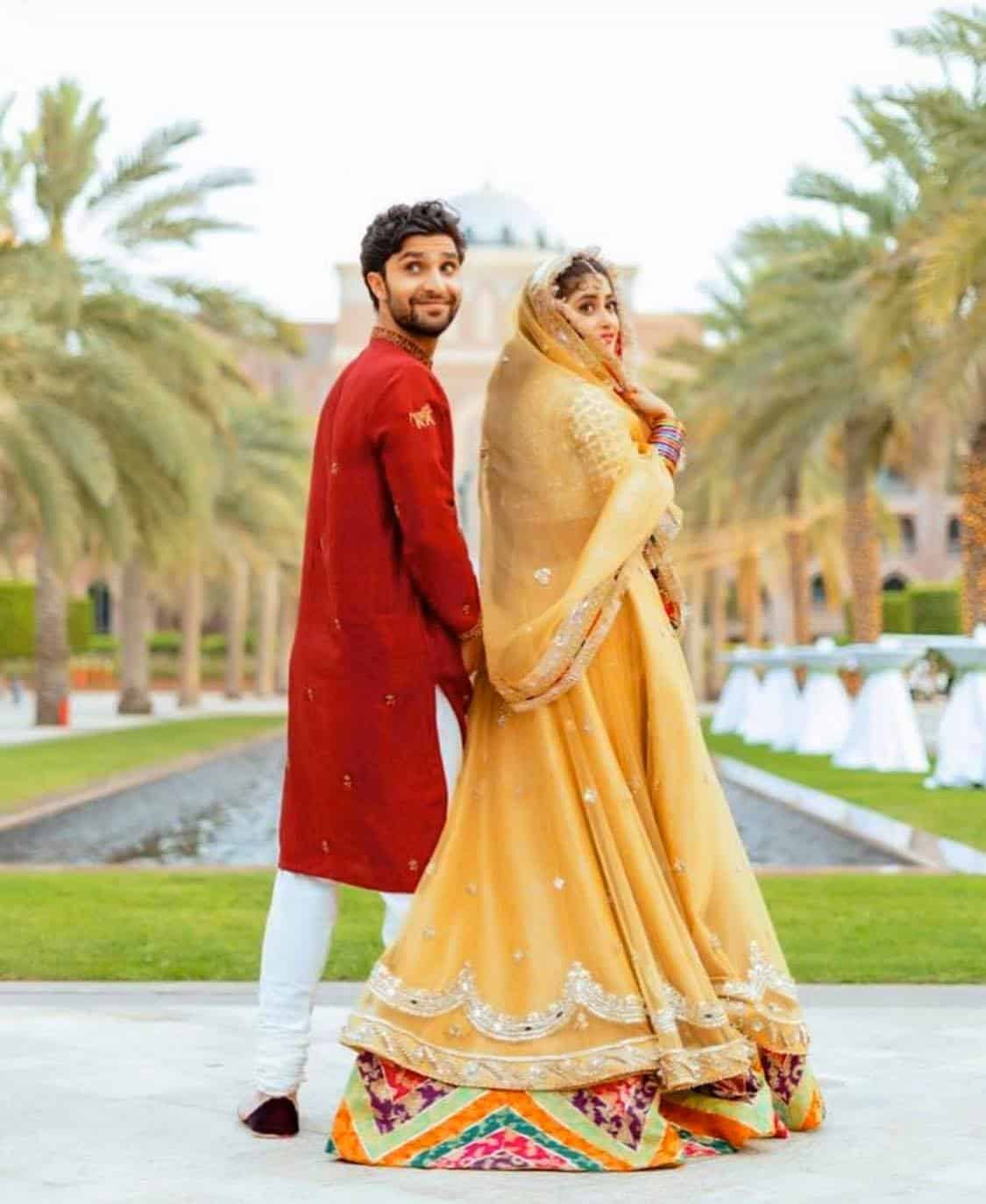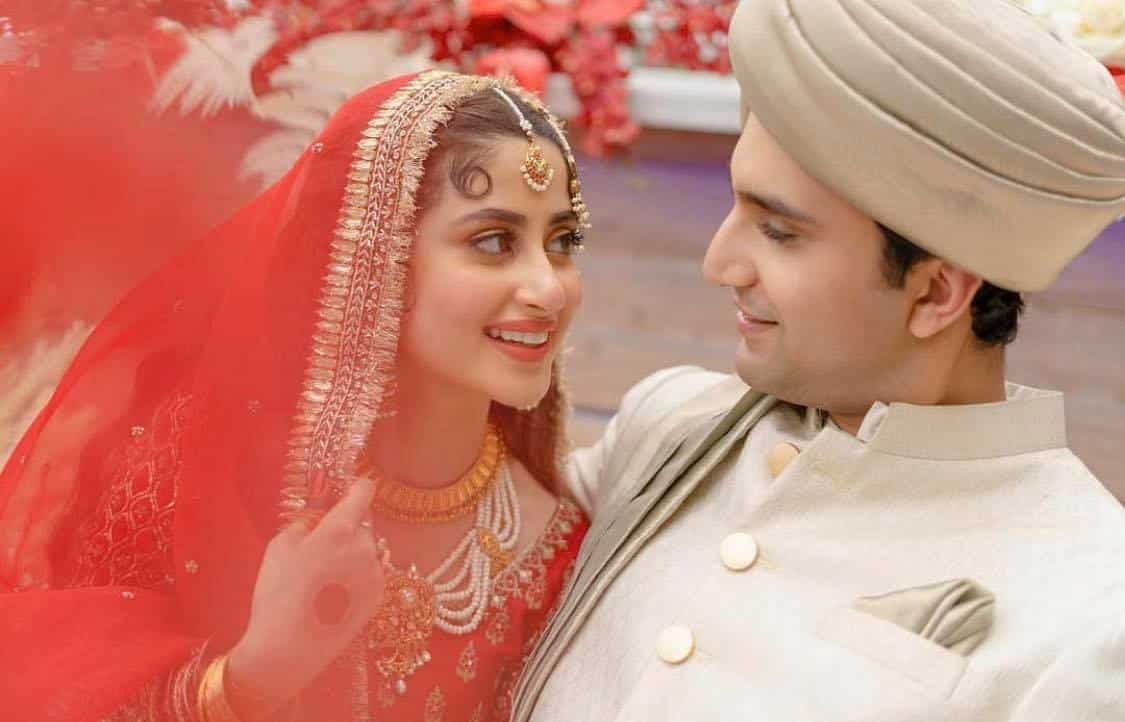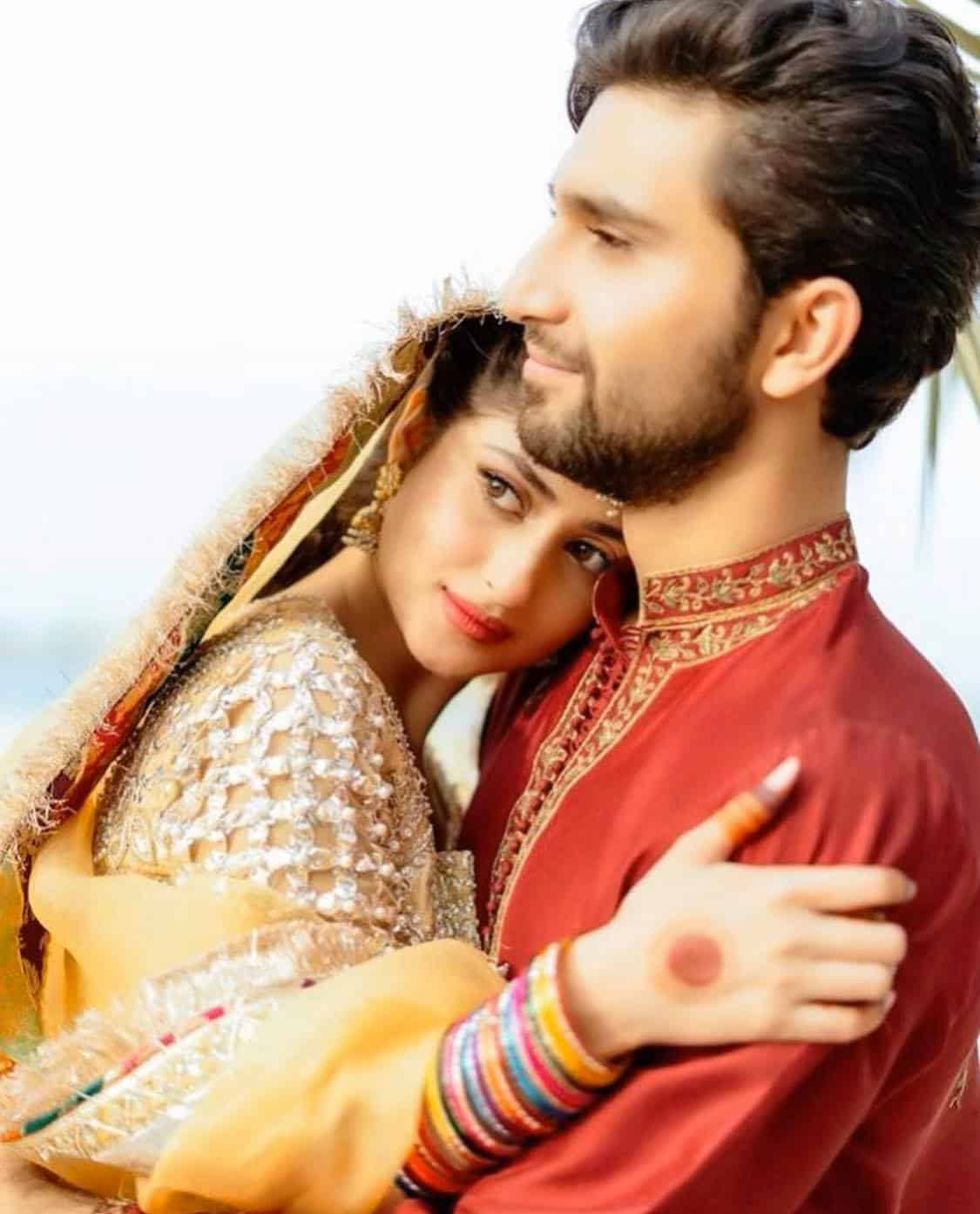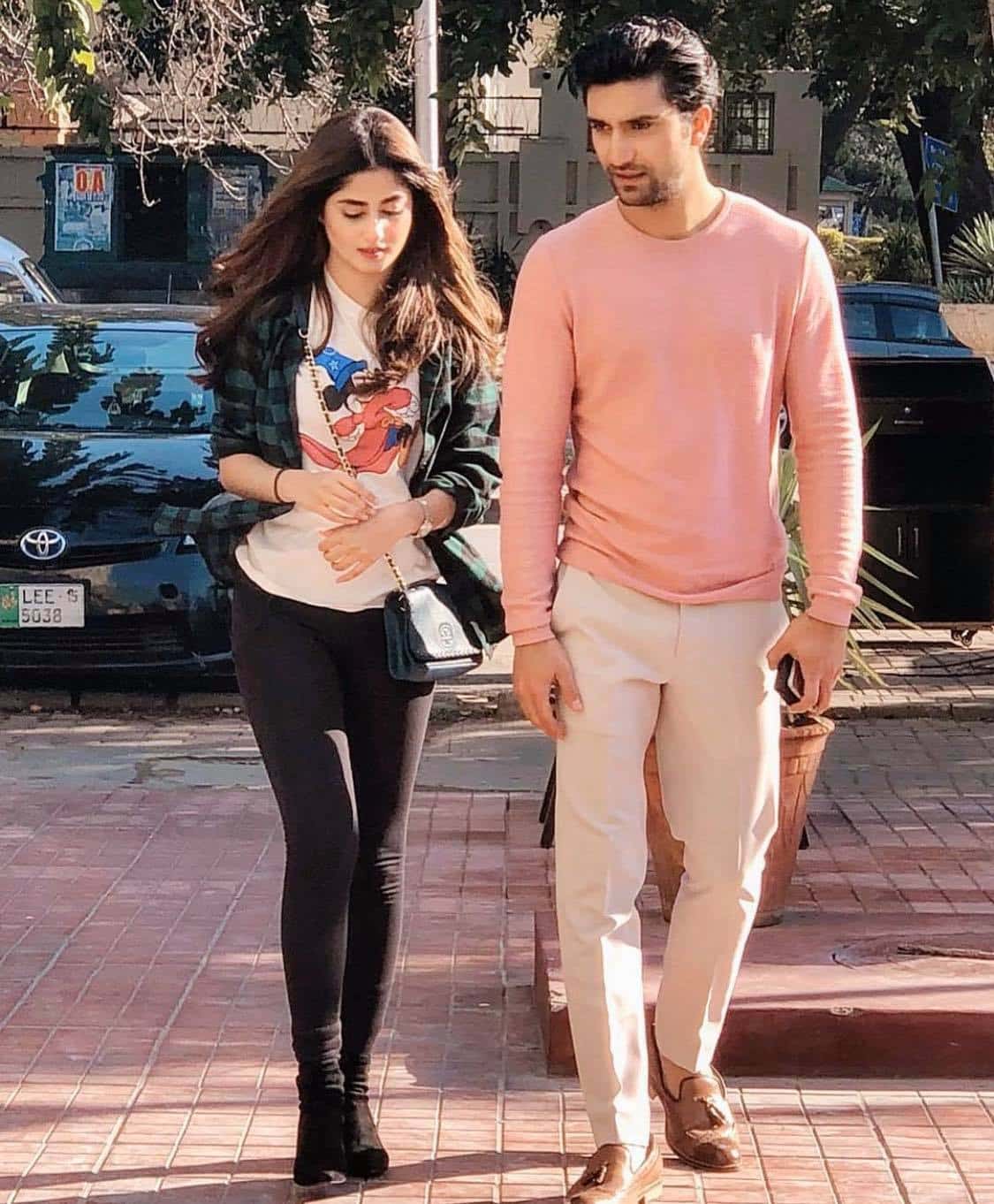 Asad Siddiqui's Wife Zara Noor Abbas
Zara Noor Abbad completes her husband Asad Siddiqui and she is always there by his side. Both of them look great together and always have fun together.
Yasir Hussain's Wife Iqra Aziz
Yasir Hussain and Iqra Aziz are the perfect power couple. Iqra Aziz has always been there by Yasir's side and she has always been very sure about her feelings for him.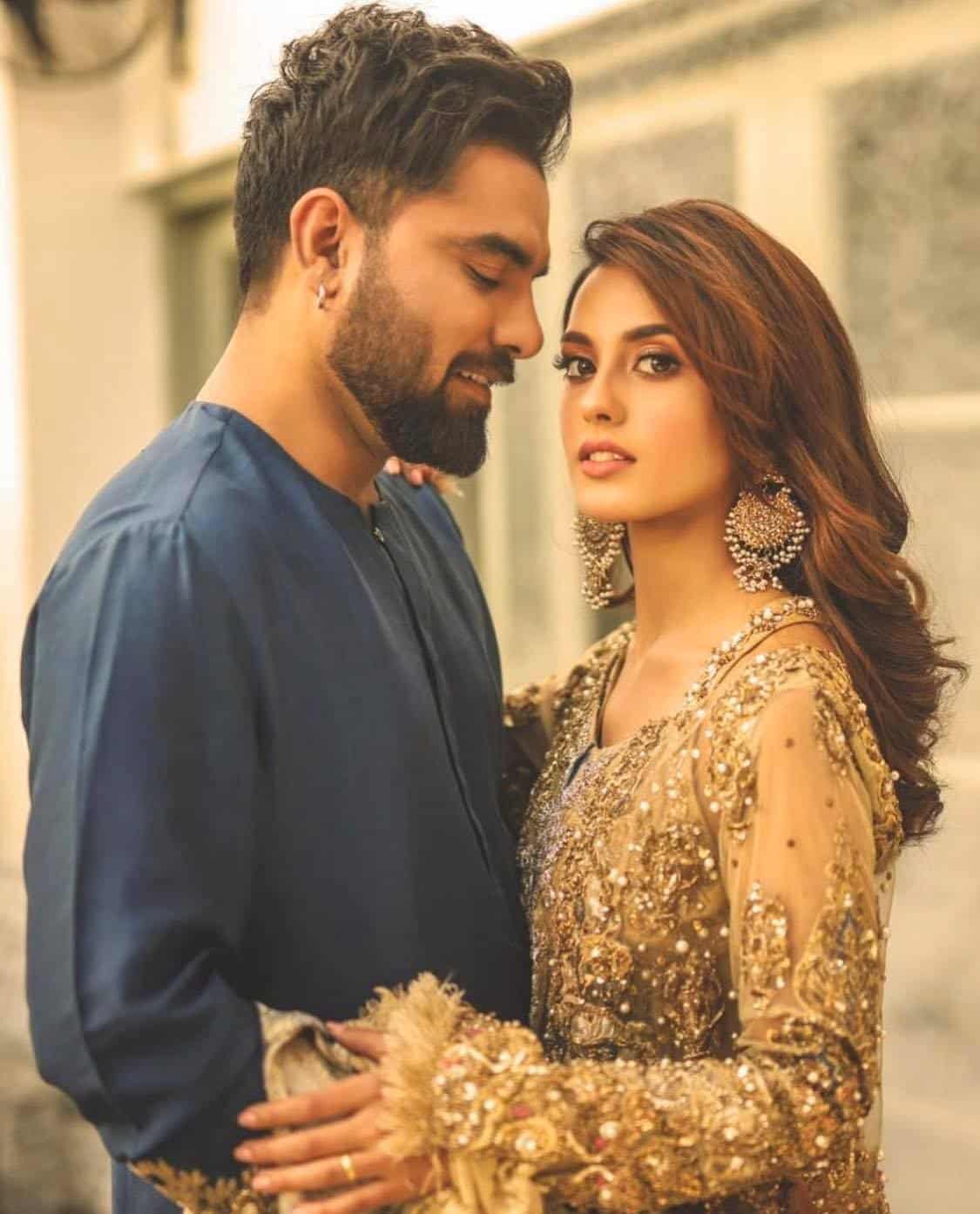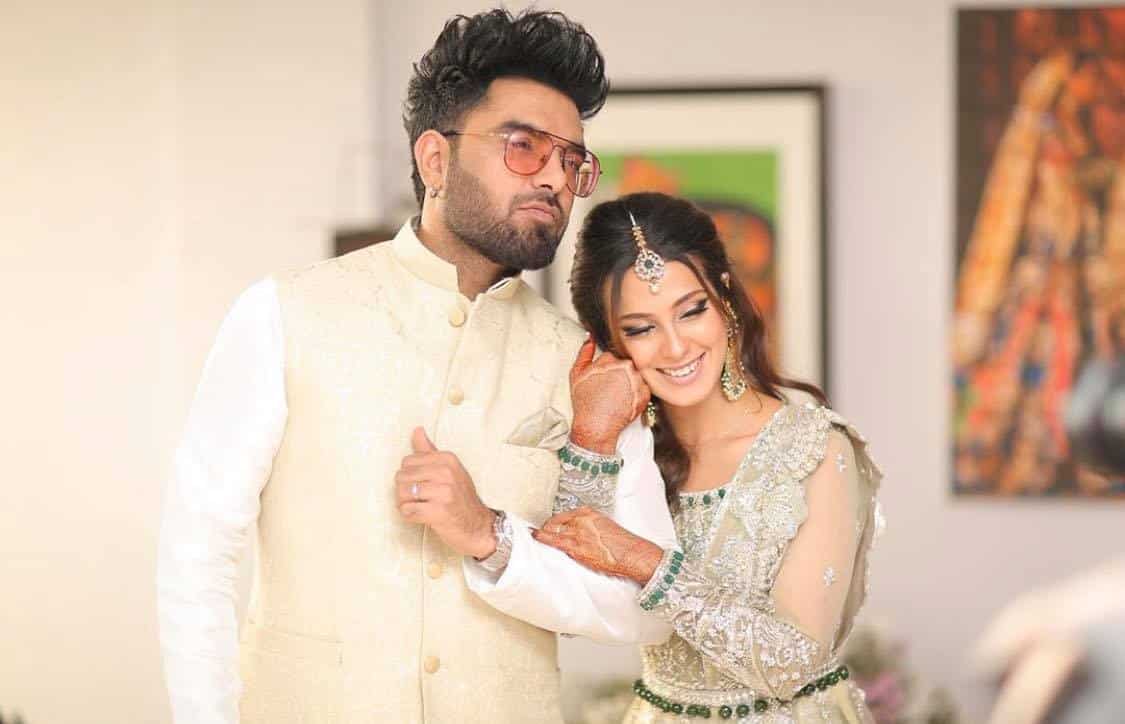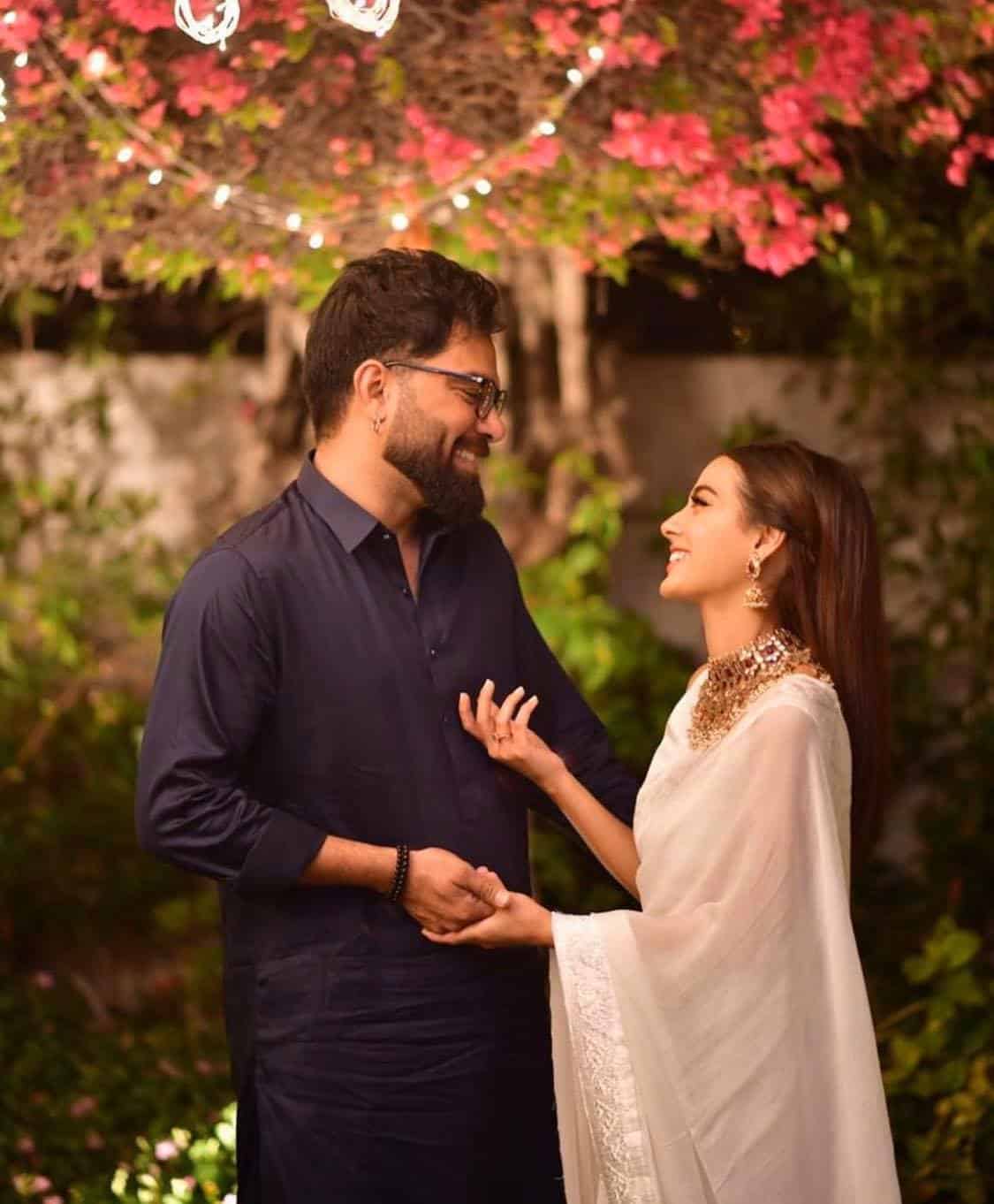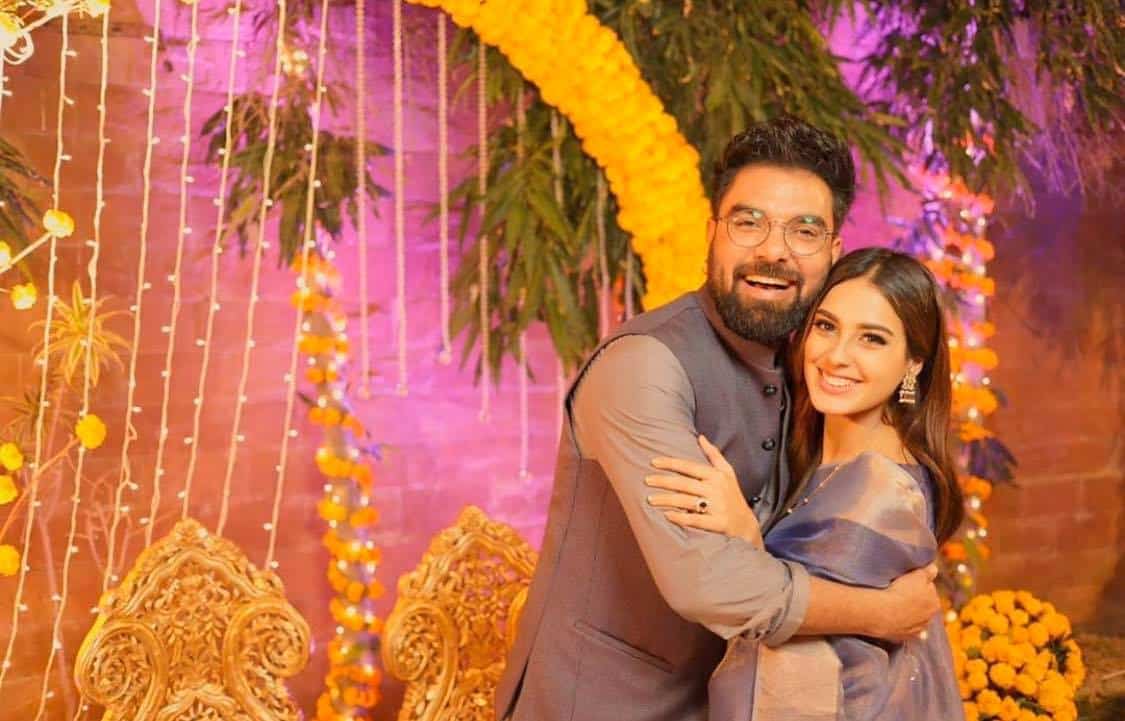 Fahad Mirza's Wife Sarwat Gillani
Fahad Mirza's celebrity wife Sarwat Gillani has also been there for his husband like a life partner should. She is an independent and intelligent woman who has always been by her husband's side.
Feel free to add more names to the list.