Am I the only one who is absolutely in love with Amin's character? Are people going to judge me for thinking that he is not just likeable but very cute too! He has to be one of those very few on-screen fathers who do not have the spine to stand by their daughter who could really use a father's support but he has a lot going for his character any way. The fact that everything he does is an outcome of his blind love for his wife coupled with his innocence somehow does not make him the guilty party at least in my eyes. As far as he is concerned he is doing the best for his daughter and that is something that makes up for everything he has not done to make his daughter happy. Unlike Rasheeda Amin is not plotting and planning to ensure that Shano does not get her share of happiness but he is merely acting upon the information which Rasheeda has been giving him. Amin's initial reaction when Rasheeda tells him what her Bay Jee used to do if there was any disturbance in the house in the middle of the night was completely different from what he was going to do only a few seconds after hearing what Rasheeda had to say! I found his reaction very funny! It was Rasheeda who found out later on that Shano had not been in the house and Shano was put under house arrest yet again!
Shano is a one-of-a-kind heroine, she is never even remotely affected by anything that her parents do to her. She believes in focusing all her energies on Khalil. The only times when she is truly disturbed is when Khalil is upset or in trouble. Nothing and no one matters to Shano as much Khalil. Shano will always find a way to get in touch with Khalil and same is true for Khalil as well. Shano and Khalil have finally started looking at the situation from a realistic point of view – they would much rather be with each than die because they could not be one. For the first time we saw Khalil going ahead with something which Shano wasn't completely happy with because he understands now that Shano's parents might get her married to someone some way or the other sooner or later. Shano wants Bay Jee's consent and presence because that would make things more acceptable for her. Bay Jee had always been a big supporter of this bachpan ki mangni and she is also one of those relatives who know only too well why this wedding isn't taking place. The other relative who was present at Bay Jee's house however did not seem to be happy about the entire situation and would probably do something to stop this Nikkah from taking place.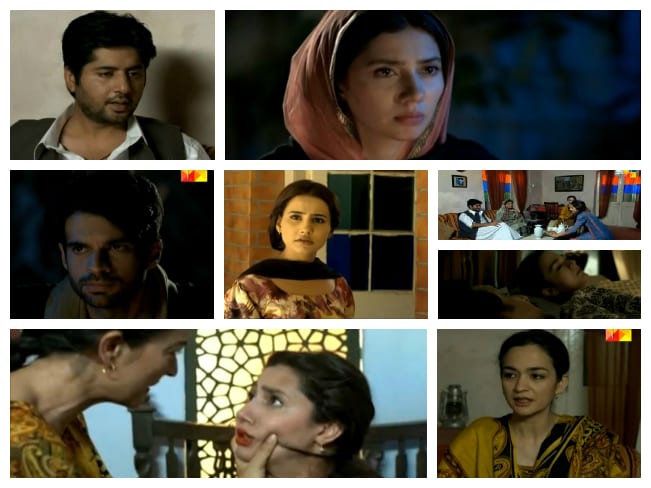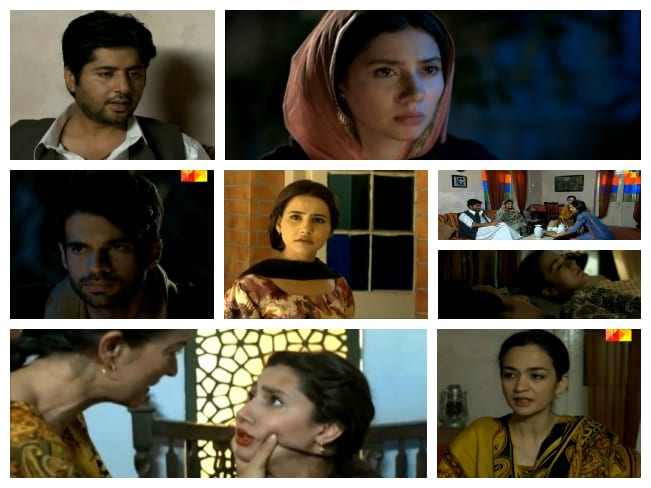 In some ways Shano is her mother's daughter – she is stubborn and headstrong. The way she "handled" Mushtaq's family was shocking even from Shano's standards! She already knew how serious these people were about the proposal therefore she probably felt the need to do something dire to ensure that they never visited Shano's house again! I must say that Mushtaq's mother looked very young especially when you compare her with his father. She could pass for an older sister but definitely not a mother. Rasheeda made sure that Mushtaq and Shano's Nikkah took place. Her twisted logic did not win Mushtaq's mother over but Mushtaq did not leave his mother with much choice therefore she had to say yes.
It is always a treat to see Maulvi Sahab on screen, his tolerance and love for these girls make his character stand out. Humaira is another person who has always stood by Shano like a rock; Shano does not have the perfect parents but she is surrounded by people who love her and want to see her happy.
I would give the director full marks for shooting short and to the point scenes which are aesthetically pleasing. Sadqay Tumhare is the perfect drama to watch on a Friday night when most of us sit in front of the television to unwind. Mahira Khan owns her character as Shano, she brings out the best in a character which is definitely not easy to translate on screen. Adnan Malik couldn't have started his career with a better role; I am definitely waiting to see more of Khalil because he never ceases to impress me. All the supporting characters in the play are very strong and all the actors have done a commendable job. Sadqay Tumhare always gives me something to look forward to every week. The preview of the next episode promises the main twist in the story which we have all been waiting for. Any predictions about what maybe coming ahead?
Do share your thoughts about tonight's episode.
Fatima Awan