This is one of those dramas which I look forward to watching every week but lately the long gaps with which a new episode is being aired by HUM has definitely killed the fun of watching this play and also the anticipation!! By the time a new episode airs, you have completely forgotten how the previous episode made you feel and why exactly were you looking forward to the next one especially because Tau Dil Ka Kya Hua has a complicated storyline and obviously the flow is totally disrupted when a new episode does not air every week. There are many dramas which are stretched because they are getting the ratings which a certain channel wants, this drama however is going to go down in history as one of those dramas which is being stretched for no reason at all and that too not by the producers but by the channel!!
Every episode of this drama focuses on a certain aspect of love and the way it govern relationships and people's lives. This episode too focused on just that and this time around most of the characters talked about how you can end up hating someone you once loved. Khalil-ur-Rehman Qamar's philosophy regarding love is always really interesting and it has so many different angles. I loved all those conversations tonight which were not only meaningful but also kept you guessing. Even at this point, it is impossible to predict the behavior of these characters. Zoya's refusal and the reason she gave for not going ahead with her marriage with Faris was the highlight of this episode. Even though Zoya does not shower her sister with love any more but she does not want to get married to her ex-husband because she feels she would be betraying her sister if she did that.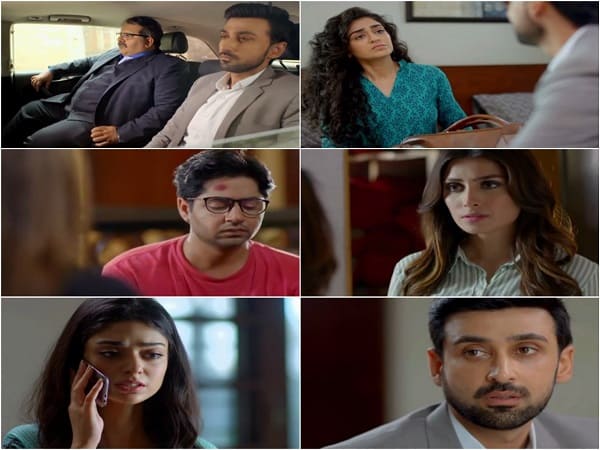 Siraj Uncle's conversation with Dariya gave hope that she might come back. I would still love to see Faris and Dariya ending up with each other. Even though Siraj Uncle told Dariya that she should come back only after Faris gets married but this could be his way of telling her that she still had a chance. Even now, I miss Dariya's character and Mansha Pasha's performance a lot. Saif's scene was short and extremely confusing, at this point he should be getting more screen time since the drama should wrap up now especially because it has been dragged a great deal by the channel.
Like every other episode of this play, this one too had some brilliant performances to its credit. Sami Khan, Ayeza Khan and Imran Ashraf in particular have been absolutely faultless throughout. The characters they are playing are anything but run of the mill yet they manage to bring out the best in them every single time. Sami Khan has made a not-so-likeable character not just likeable but also charming. Imran Ashraf has portrayed different shades of Tipu's personality beautifully on screen and Ayeza Khan outshines in a different role. This play has been directed exceptionally well too, the director and the actors deserve all the appreciation for a job well done.
How many of you watched tonight's episode? Do share your thoughts about it.