The people of this family are not very rational. They are more in touch with their extreme side of emotions. Zahra's life story came into focus and now it is hard to feel for her. She is not just overly possessive and controlling, she does not trust anyone either. The whole scene where she accuses her husband of infidelity showed how she reacts to everything around her. She is doing the same thing with her daughter now. She didn't even try to rationalize in the whole situation and went after her daughter like she went after her husband years ago.
Rubab's father has the same reflexive issues may be. Yes, they are lesser than Zahra's but he has them. With everything that happened and the love he has for Zahra, he should have at least tried to clarify the situation. But he left the country, married the same woman his wife doubted him about and did not care about his first wife and daughter. His character till now seems a lot calmer than Zahra's which makes such rash decisions by him look a bit unrelatable.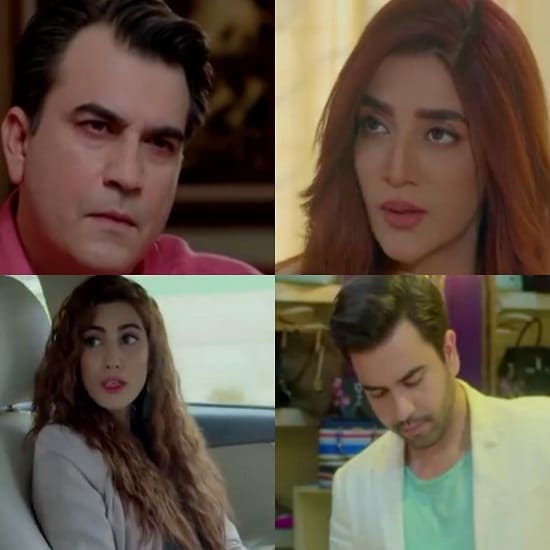 Since this family has a habit of being sentimental, Asher couldn't save himself. Like his phupo he started doubting Zoya just upon seeing her with her cousin. He knows Zoya is liberal and her behaviour with her cousin should not be a shock to him. She was just being friendly with him. But he went on to driving like a bull-head because that somehow solves all issues. Yes, Zoya is not yet fully interested in him. So, he should stop behaving like her husband and may think about the whole situation again. But he is too under pressure to escape phupi ki beti se shaadi to rationally think about what he wants in his potential life partner.
Rubab's behaviour with her father is also uncalled for. She is shown as a student but she doesn't look too young to not understand or question the whole situation between her parents. She is a very gharelu and masoom larki so she better cut her father some slack and gets things straight.
P.S: Teddy bears are cute but as presents for such grown-up children? Ajeeb!